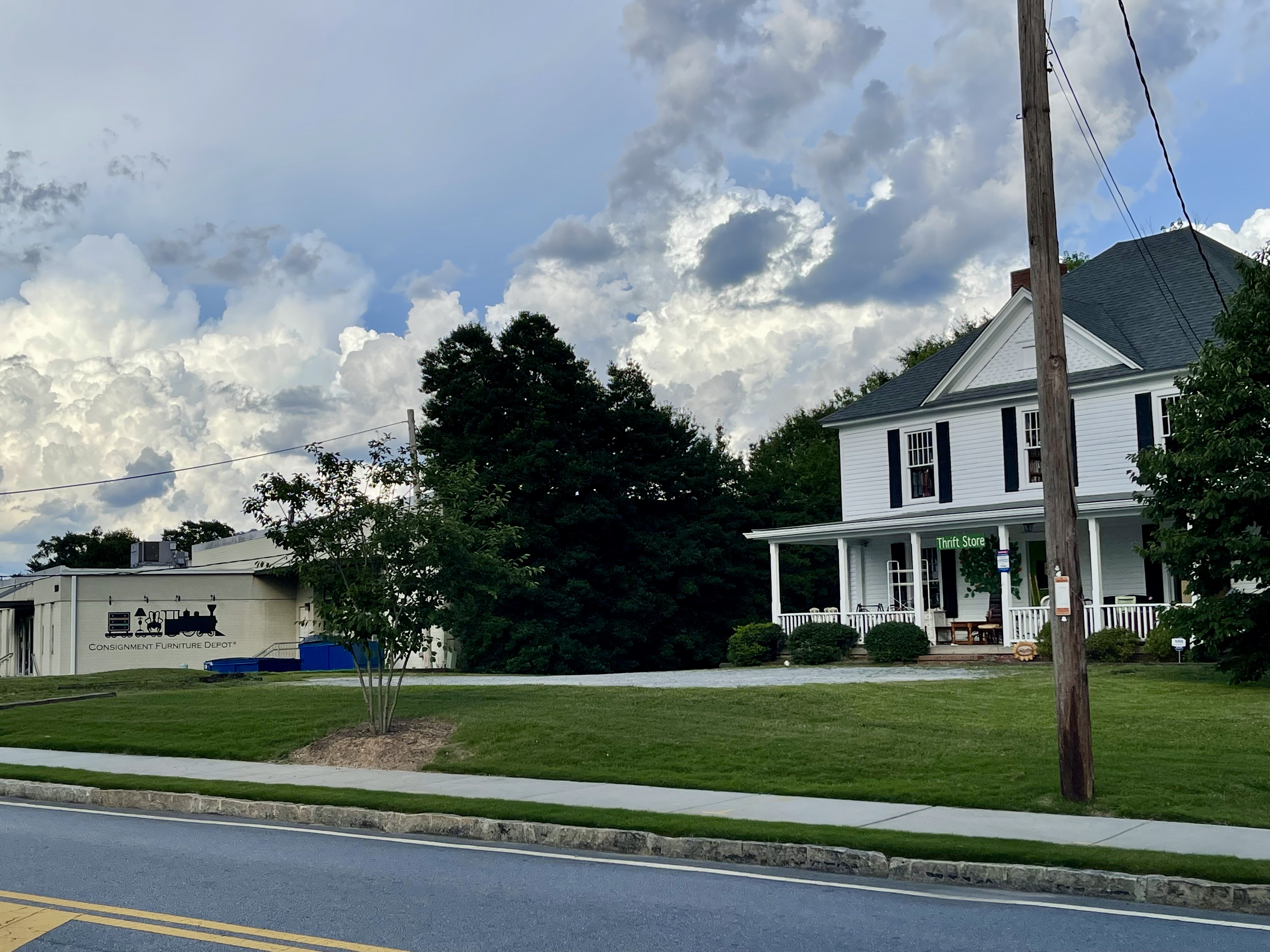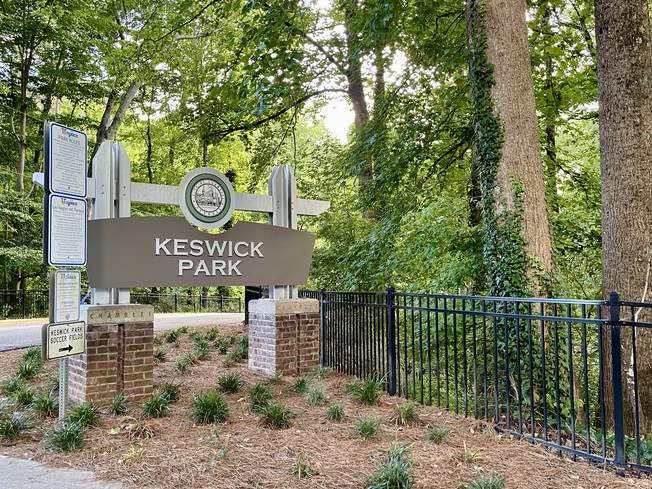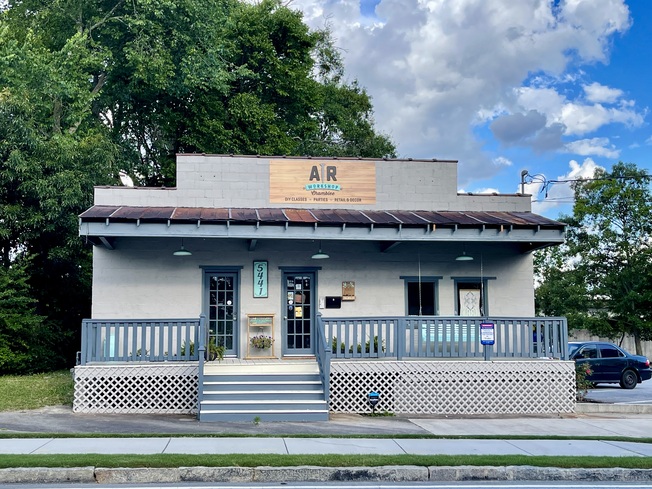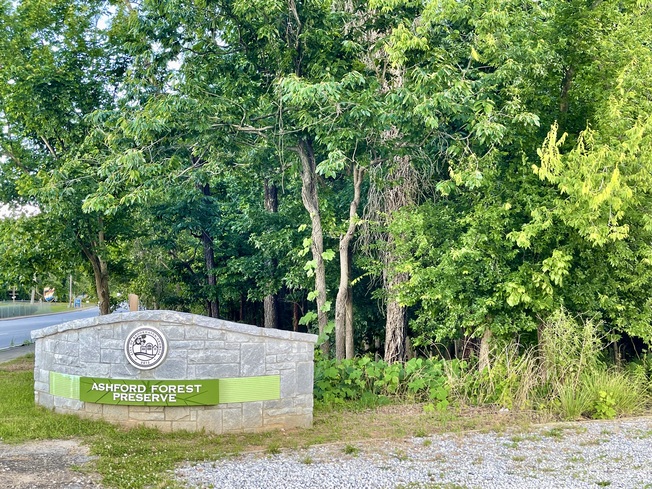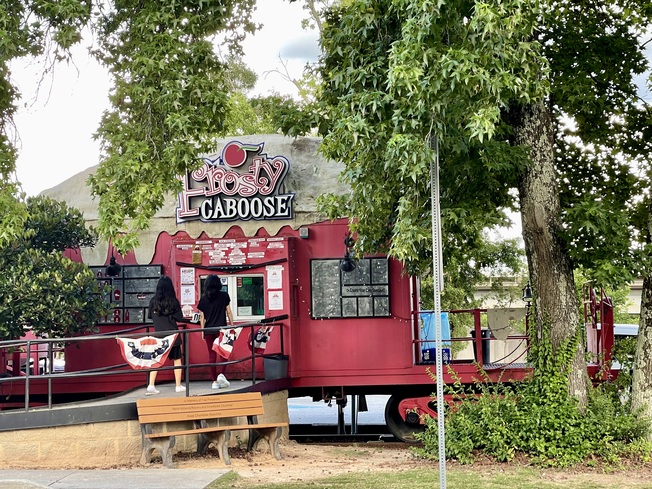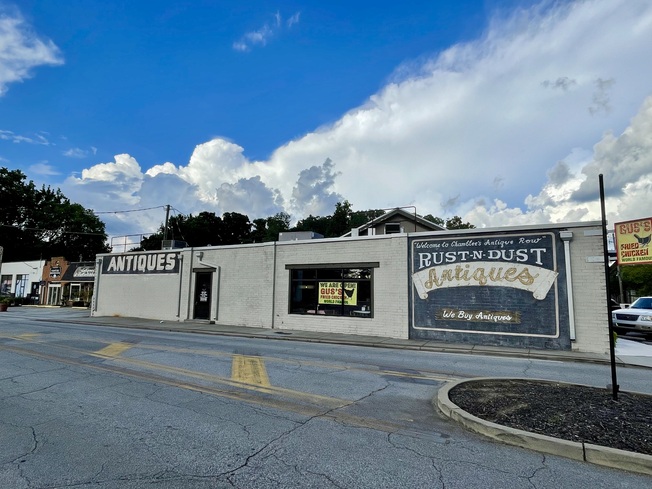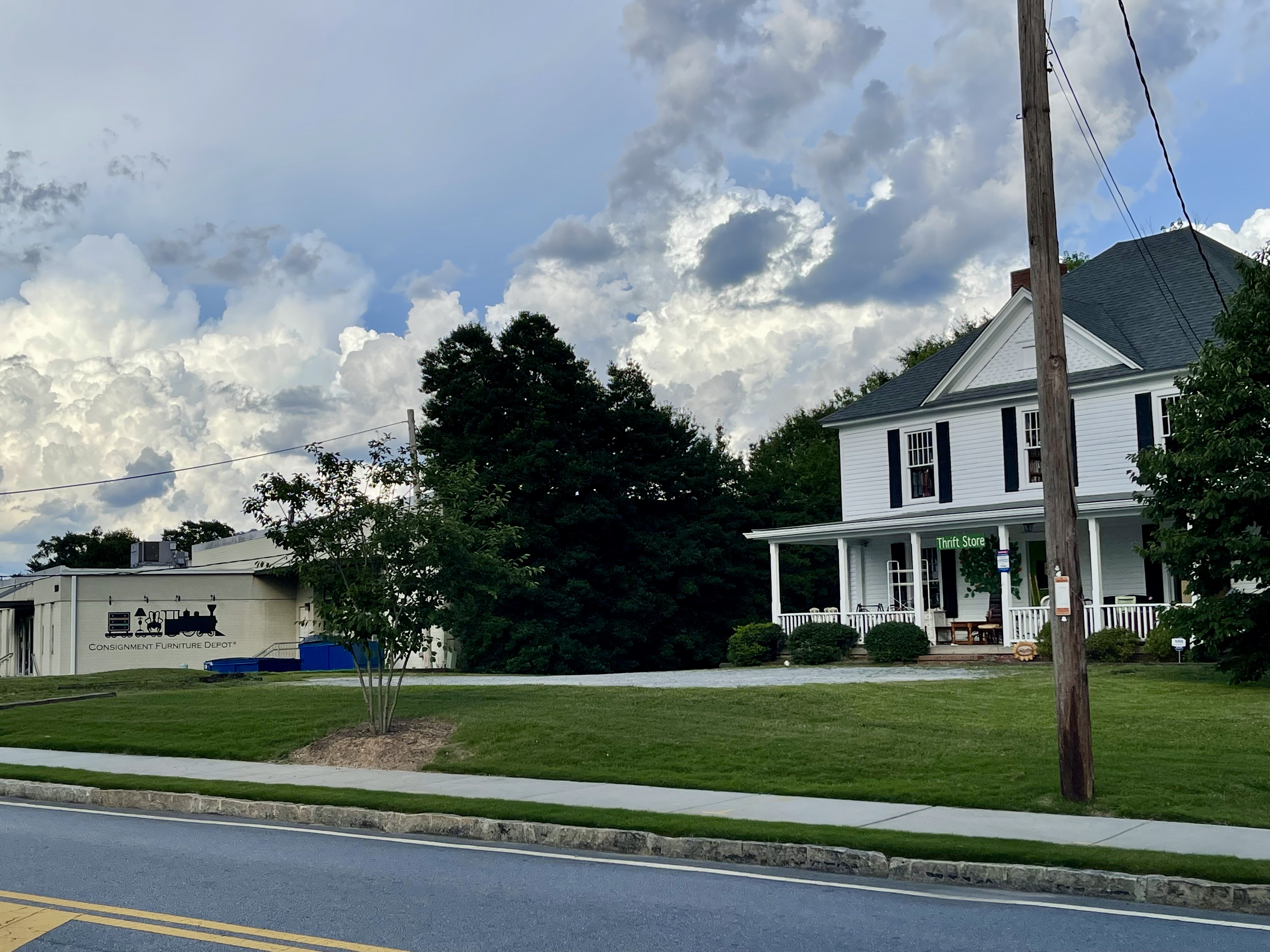 ---
| | Median Rent | Median Sqft |
| --- | --- | --- |
| Studio | - | - |
| 1 Bed | $1,730 | 750 sqft |
| 2 Beds | $1,850 | 1,035 sqft |
| 3+ Beds | $2,495 | 1,780 sqft |
It's difficult to imagine Chamblee's busy streets as rolling pastures, but long before the residential neighborhood was one of Atlanta's most diverse places to live, it was home to cows. Lots of cows. Here, dairy farms such as Irvindale and J.W. Brown set up shop, and according to town history, the only thing that crossed the pastures beside the dairy farmers were the railroads. Then came World War I, World War II, and Camp Gordon. More than 40,000 military personnel moved into roughly 1,200 buildings. Commerce and entertainment followed. In a matter of months, shops, theaters, hotels, and even a bowling alley came to town. Once Camp Gordon was no longer needed, the area saw a period of decline, with much of the land getting absorbed into Dekalb-Peachtree Airport (PDK), Chamblee's municipal airport. And for a while, the main reason to visit Chamblee was to get somewhere else via PDK. However, thanks urban sprawl, Chamblee has been experiencing a renaissance in recent years.
Chamblee's city limits stretch from I-285 to the north to I-85 to the south, covering an expansive and accessible residential area. Within its grasp are several live-work-play districts which offer residents quick access to some of Chamblee's best features, including global cuisine and an historic downtown known for antique shopping. Home rentals and apartments in Chamblee are available in a range of styles and price points. Housing options can be found in single-family homes on spacious lots, low-rise, new construction apartment buildings, and even historic warehouse lofts. Among Chamblee's residents, you'll find a large Spanish-speaking population identifying as Hispanic, as well as many residents who identify as Asian and Black.
Neighborhoods within in Chamblee include Beverly Hills/Beverly Woods, Clairmont Park, Historic Downtown, Huntley Hills, Keswick Village, and Sexton Woods.
As a part of the Dekalb County School District, Chamblee public schools include Ashford Park Elementary, Cary Reynolds Elementary, Dresden Elementary, Huntley Hills Elementary, Kittredge Magnet for High Achievers, Montgomery Elementary, Chamblee Middle School, Sequoyah Middle School, Cross Keys High School, and Chamblee Charter High School. There are several private schools in the area, including The Elaine Clark Center for Exceptional Children and St. Pius X Catholic High School.
Public transportation in Chamblee is highly accessible. MARTA (Metropolitan Atlanta Rapid Transit Authority) has the Chamblee train station which is a part of the Gold Line. This MARTA station is the place to catch any local MARTA bus services rent a car. The station's amenities even include a bicycle repair area. The Chamblee MARTA station drops its riders right in the thick of the historic area where shops, restaurants, condos, apartments, and lofts are plentiful. It's also walking distance to a Walmart for any of life's necessities.
Beyond public transportation, Chamblee is one of the friendliest neighborhoods for bicycle and pedestrian traffic. The neighborhood has a multi-use trail known as the Chamblee Rail Trail. As of now, the trail winds through some of the residential and commercial areas and connects pedestrians and cyclists to the Chamblee MARTA Station and Keswick Park. There are plans to expand the trail in the coming years.
As with most neighborhoods in Atlanta, a car is your best bet when getting from one place to another. Many of Chamblee's popular shopping and entertaining destinations offer public parking. From Chamblee, it's easy to access several of the city's major thoroughfares, including Georgia 400, I-75, I-85, and I-285.
Restaurants in Chamblee are among the Atlanta area's most diverse. Take for example, Buford Highway. What began as a four-lane road spanning multiple metro Atlanta counties has developed into the city's most recognizable place for ethnic cuisine. Perhaps the most well-known is Food Terminal, an Asian street food spot with a Malaysian-inspired menu. The Buford Highway Farmers Market in neighboring Doraville is an excellent choice for global cuisine and produce; Altantans swear by the expansive seafood department.
Historic downtown Chamblee offers a variety of local restaurants. In just a few blocks, you will find establishments such as Zagat-rated, modern southern eatery, Southbound, brewery and sushi bar, Hopstix, fast-casual spot, Gus's Fried Chicken, neighborhood pizzeria Vintage Pizza, and local ice-creamery Frosty Caboose. The neighborhood coffee shop, Moonbird, is located about Southbound and serves everything from delicious coffee and pastries to breakfast burritos.
Antique shopping in Chamblee is must, and the area is one of the South's best for all things vintage. The town even has its own antique row, Chamblee's antique row district, where visitors and residents alike can stock their homes with some of the most interesting and affordable antiques in the state. Antique stores in the area include Antique Factory, Chamblee Antiques and Interiors, and Treasure Mart. In total, there are over ten antique stores in Chamblee. For more contemporary home decor, dip into spots like Dutchmans Designs and Simple Finds. For big brand-name shops and department stores, there's Dunwoody, home of Perimeter Mall. The mall has over 150 retailers and is anchored by Dillard's, Macy's, Nordstrom, and Von Maur.
Nearby Chamblee, there's a mixed-use development called Town Brookhaven. Not only does this development have over 900 luxury apartments, but it features 460,000 square feet of retail and restaurants, which include everything from Costco to LA Fitness. Additional shopping is available in Buckhead at Lenox Square, Atlanta's most well-known mall. Phipps Plaza, a luxury mall, is just across Peachtree Road.
There are nine parks in Chamblee, ranging in size and scope. Whether you're seeking a park with a picnic area or a playground, there is something for your needs. Interestingly, seven of the nine Chamblee parks were designed as neighborhood parks, meaning that neighbors can easily walk or bike to the park for daily use. Keswick and Dresden parks are larger community parks, and therefore have ample parking to accommodate ball fields, pavilions, and more. Keswick Park boasts 45 acres of park space and features a dog park as well as an ADA playground. Dresden Park is about half as big as Keswick but still offers plenty of amenities for outdoor enthusiasts.
While not an official park, one of the best places for outdoor entertainment is at PDK Airport. Kids love exploring the airport's playground, which sits just steps from the hangers and runways. There's also the neighborhood watering hole, 57th Fighter Group, for kids and adults of all ages. What makes it stand out is that it is outfitted with World War memorabilia. The Ashford Forest Preserve is located across from DeKalb Peachtree Airport. Here, there are 30 acres of preserved growth forest, meadows, springs, and wetlands.
Each summer, Chamblee hosts a summer concert series. It is held one day per month from May to August in downtown Chamblee and has been known to feature up-and-coming bands as well as well-known ones. There's also the annual food festival held each October called Taste of Chamblee that draws thousands of community members and visitors for a weekend celebration of global cuisine.
While Chamblee doesn't have any higher learning institutions of its own, Oglethorpe University is in neighboring Brookhaven. Chamblee is also convenient for Buckhead for Georgia State University's J. Mack Robinson College of Business as well as The University of Georgia's Terry College of Business Executive Education Center. Thanks to the Chamblee MARTA station, students can also quickly get to and from other in-town universities, including Agnes Scott College, Clark Atlanta University, Emory University, Georgia Tech, Georgia State, Morehouse College, SCAD, and Spelman College.
We rate and sort every listing based on fair market rent.