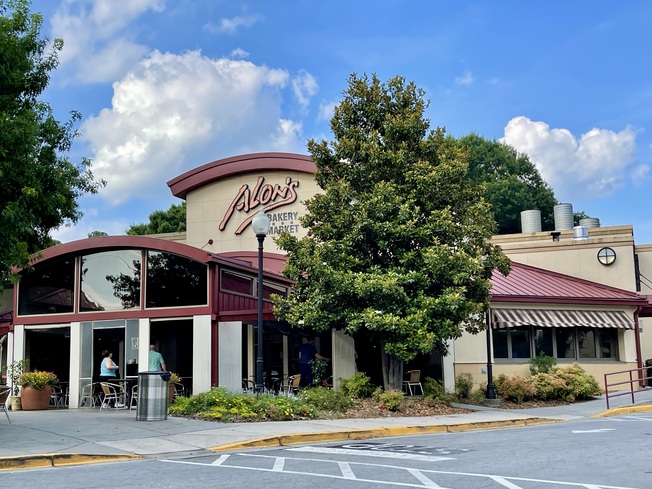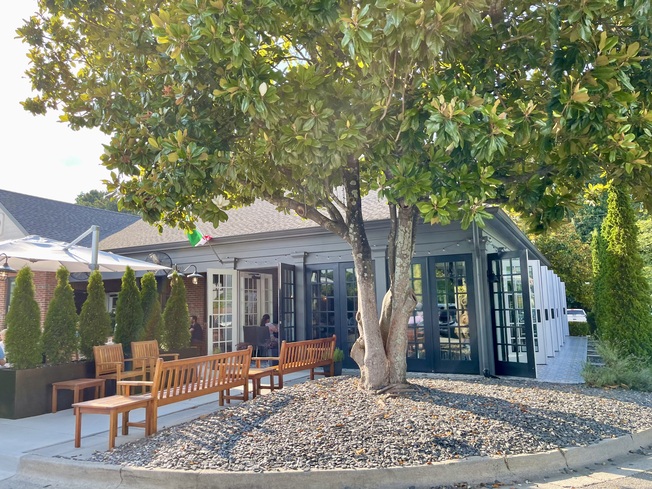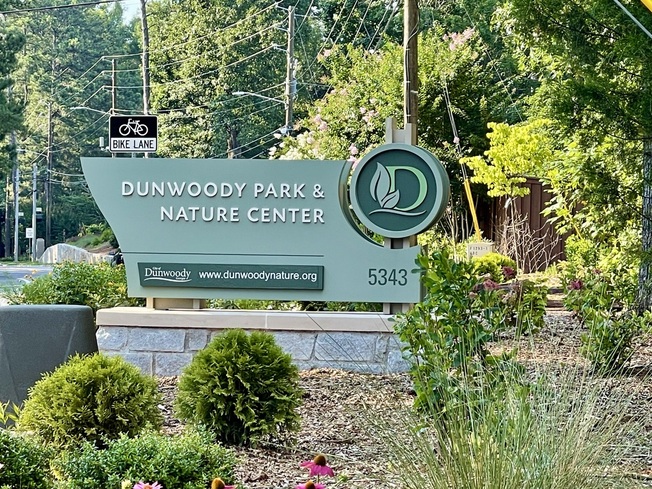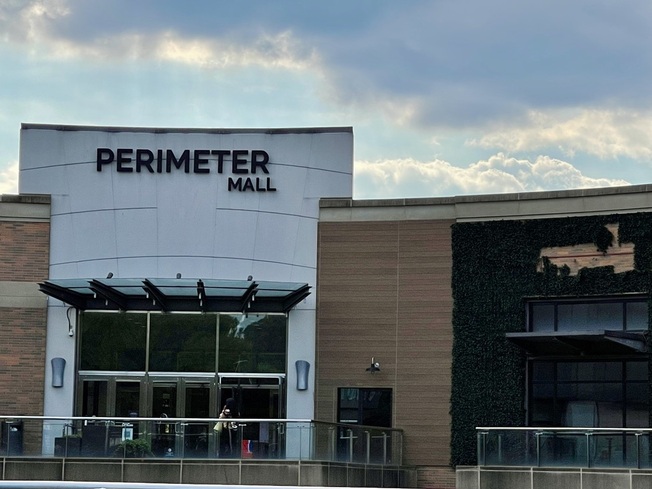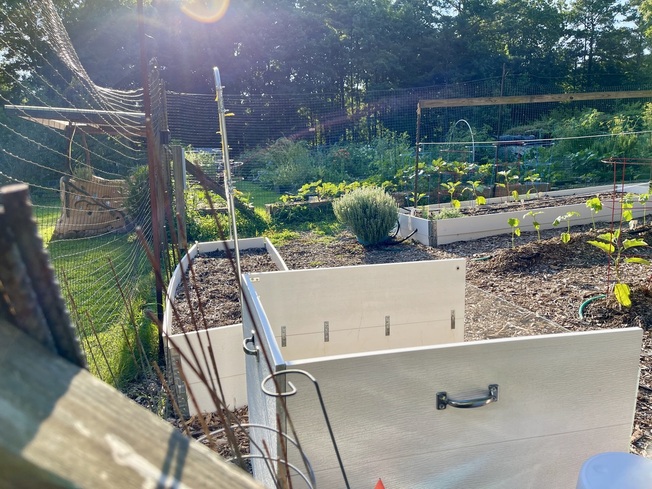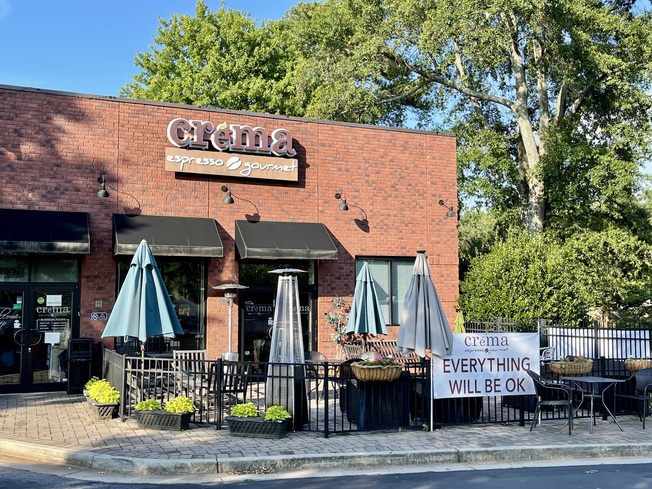 ---
| | Median Rent | Median Sqft |
| --- | --- | --- |
| Studio | - | - |
| 1 Bed | $1,468 | 818 sqft |
| 2 Beds | $1,882 | 1,223 sqft |
| 3+ Beds | $2,168 | 1,552 sqft |
In Atlanta, neighborhoods are often described as OTP (outside the perimeter) or ITP (inside the perimeter). The perimeter is I-285, Atlanta's circular city-bypass. Dunwoody is just barely OTP. In fact, several of its main roads are accessible right from I-285, the route that put Dunwoody on the map. Before I-285 was built in the late 1960s, Dunwoody was a sleepy, railroad pass-through town, but today it's anything but.
Located in DeKalb County, Georgia, just 25 minutes from Atlanta, Dunwoody is a city flush with retail stores and restaurants, arts and culture, 12 parks, 170 acres of greenspaces, and 150 miles of public rights of way with dense tree canopies. While technically a city, Dunwoody's vibe is more suburban than hustle and bustle.
That said, Dunwoody is also a great place to work. According to the Dunwoody Chamber of Commerce, there are 132,000 jobs within a 3-mile radius of Dunwoody. Some of Atlanta's top employers are located within Dunwoody city limits, including Northside Hospital and IHG.
Home rentals and apartments in Dunwoody range from single-family houses on lush lots to townhouses, as well as units in low-rise buildings, high-rises, and condo complexes. Apartments can be found nestled in the heart of the city or surrounded by charming neighborhoods.
According to the U.S. Census Bureau, as of 2019, 49,356 residents called Dunwoody home, and the median age in the community is 36.8. Dunwoody is a part of the Dekalb County School System. Public schools in Dunwoody include Austin Elementary School, Chesnut Charter Elementary School, Kingsley Elementary School, Vanderlyn Elementary School, Dunwoody Elementary School, Peachtree Charter Middle School, and Dunwoody High School.
Dunwoody is a prime location for traveling by car with quick access to I-285 and Georgia state route 400. For those seeking public transportation in Dunwoody, MARTA buses run throughout Dunwoody. MARTA (Metropolitan Atlanta Rapid Transit Authority) is Atlanta's mass-transportation system. Dunwoody also has its own MARTA rail station, Dunwoody Station. The neighborhood fringes reach near Sandy Springs' stations, too. Medical Center Station, Sandy Springs Station, and North Springs Station are all a quick ride away. Each of these stations is on the Red Line, which takes MARTA riders into Atlanta's city center as well as Hartsfield-Jackson Atlanta International Airport.
Dunwoody is also one of the most bicycle-friendly neighborhoods in the Atlanta area. Through the Dunwoody Bicycle Network, cyclists can find a variety of bike-friendly paths that are ready to ride, presently under construction, or coming soon. Bicyclists can also use any city streets, and cyclists of any age are allowed to ride on sidewalks in the city. Speaking of sidewalks, Dunwoody is working towards a continuous network of sidewalks on all its arterial and connecting roadways, and as of 2021, part of the city's approved funding was going directly to the project. In the meantime, there are partial sidewalks available for walkers, runners, and joggers now.
Perimeter Mall and its surrounding areas offer tons of fast-casual dining options, a few favorite big-chain establishments, and some local favorites, too. One of those is Alon's Bakery. Alon's is a French-style bistro and market where patrons can find everything from cheese and cured meats for charcuterie to freshly cooked proteins and sides for a semi-homemade meal.
Beyond the many typical chain restaurants found in and around Perimeter Mall, restaurants in Dunwoody can also be found in Dunwoody Village. Breadwinner Cafe offers a fantastic indoor/outdoor cafe-style space with a daily menu of homemade soups, salads, and sandwiches. In the same center, you'll find Taqueria Los Hermanos, an Atlanta institution with three locations; The cesina steak salad featuring flank steak and various veggies is a favorite, but the true delicacy at Los Hermanos is the tres leches cake. There's also Novo Cucina for casual Italian fare such as pizza and gelato as well as Nai Thai for healthy Thai cuisine.
Nearby, find Dunwoody's local coffee shop, Crema, which is perfect for espresso but also makes a great place to cozy up to a table for working or studying. Other Atlanta-centric chains have found their way OTP to Dunwoody, too. FarmBurger features grass-fed beef burgers as well as vegan burger options. Takorea of Dunwoody serves up the city's best Asian fusion; try the loaded bulgogi fries alongside fried shrimp tacos with hoisin tartar sauce.
For stocking your kitchen at home, there's no shortage of grocery stores in Dunwoody, including various Krogers, The Fresh Market, Lidl, and Publix. Specialty grocery stores include Alon's Bakery and Market which has a European flare, Bharath Groceries for Indian and Pakistani goods, and Tip Top Kosher Market for Israeli groceries.
The best shopping in Dunwoody, hands down, is at Perimeter Mall. Perimeter Mall is the state's second-largest retail mall, has over 150 retailers, and is anchored by Dillard's, Macy's, Nordstrom, and Von Maur.
In addition, you'll find stores like Under the Pecan Tree for gifts in Dunwoody Village and Fab'rik for women's clothing in Ashford Lane. Southern Comforts consignment is another one of Dunwoody residents' favorite spots. It's filled with antiques, vintage furniture, and home accessories, perfect for styling a house.
Buckhead is also a quick, 25-minute drive from Dunwoody. There, you will find Lenox Square, Phipps Plaza, and Buckhead Village District.
With many parks and recreation facilities, Dunwoody is a fantastic neighborhood for active residents. Brook Run Park is Dunwoody's largest and has a playground, a two-mile, multi-use loop trail for running or walking, a skate park, and a dog park, as well as a community garden. Dunwoody Senior Baseball, headquartered at Brook Run, even has a wooden bat league for high school seniors through 35-year-old adults. The park also has TreeTop Quest, a self-guided obstacle course with various obstacles and 12 zip lines. For those who have taken up pickleball, head to Pernoshal Park to play.
One of Dunwoody's must-see attractions that is great for frequent visits is the Dunwoody Nature Center. The 22-acre center highlights four habitats, two dog-friendly woodlands walking trails, a playground for kids young and old, and even beehives.
Dunwoody is also well-known for its dedication to the arts. The Spruill Center for the Arts offers visual art programs for budding and professional artists. There is an education center for those looking to hone their skills or take up a new hobby. Nearby, the Spruill Gallery showcases between four and six exhibits annually. Performing arts are also prominent in the area. The local theater company, Stage Door Theatre, is a 501c3 nonprofit, classical repertory theater focused on musical and theatrical productions. Previous performances included productions of The Glass Menagerie and Annie Get Your Gun.
There's nothing like living in a place that is centrally located to area sites and attractions, and Dunwoody is ideal for getting to all that Atlanta has to offer. For sports fans, Dunwoody is conveniently situated less than 10 miles from Truist Park, home of the Atlanta Braves. Beyond being Atlanta's baseball stadium, Truist Park also offers shopping and dining at The Battery. It's a one-stop-shop for entertainment. As mentioned previously, a short MARTA ride from Dunwoody station will take you quickly to other sporting venues such as State Farm Arena and Mercedes-Benz Stadium, where the Atlanta Hawks and Falcons and United play, respectively.
The Dunwoody campus of Georgia State University is in the neighborhood along with American InterContinental University, Troy University's Atlanta campus, and the Art Institute of Atlanta. Dunwoody is also close to Chamberlain University in Sandy Springs and Oglethorpe University in Brookhaven. Like other neighborhoods, Dunwoody is near Buckhead for Georgia State University's J. Mack Robinson College of Business as well as The University of Georgia's Terry College of Business Executive Education Center. Thanks to MARTA, students can also efficiently get to and from other in-town universities, including Agnes Scott College, Clark Atlanta University, Emory University, Georgia Tech, Georgia State, Morehouse College, SCAD, and Spelman College.
We rate and sort every listing based on fair market rent.