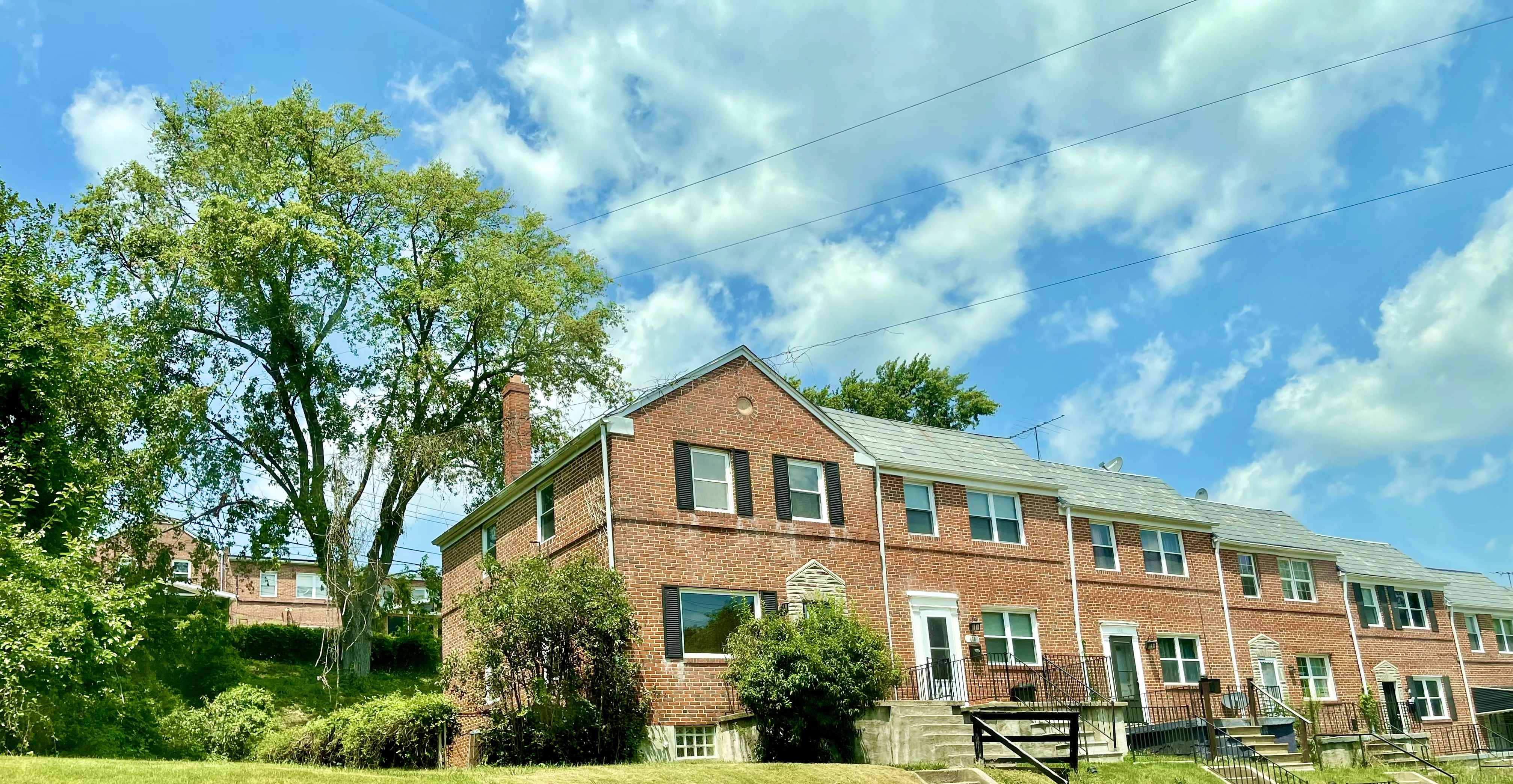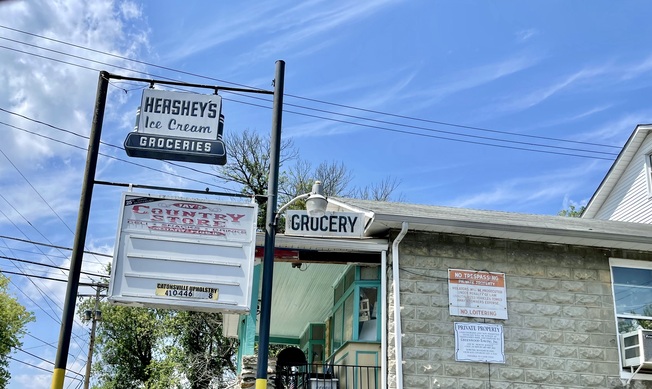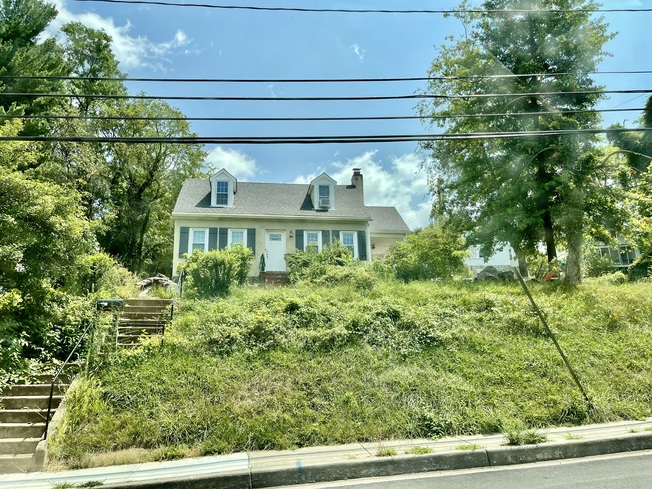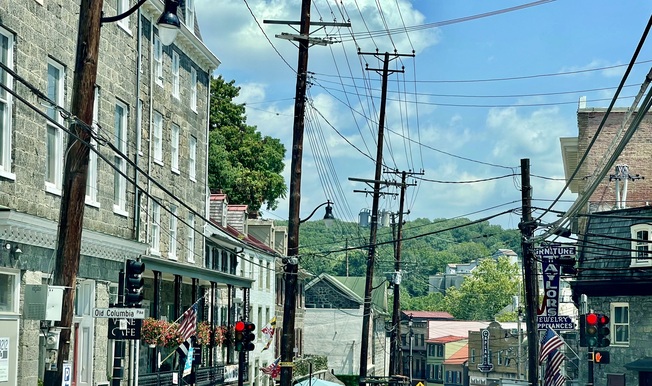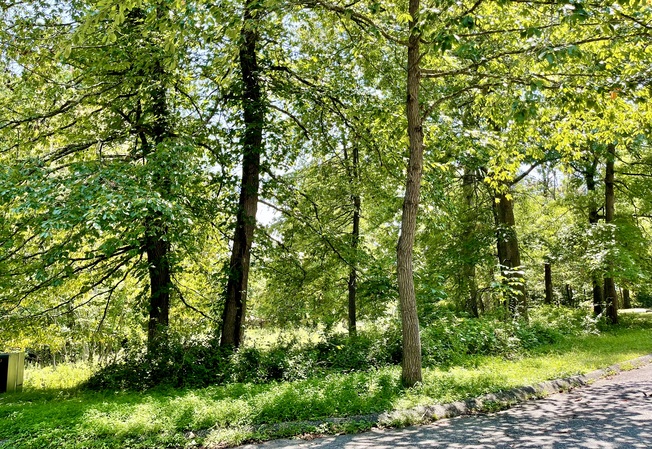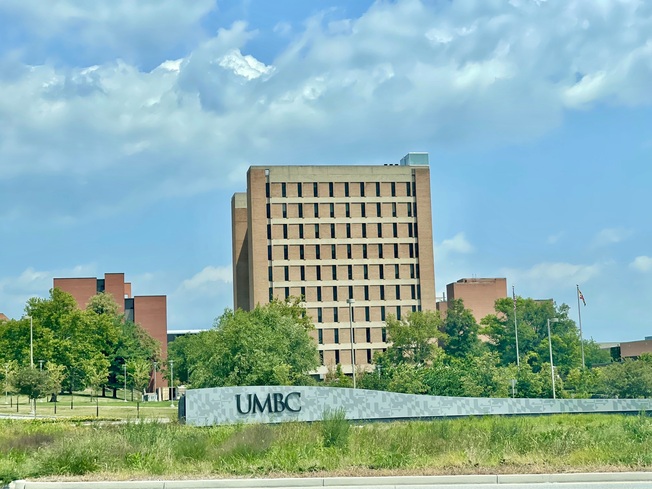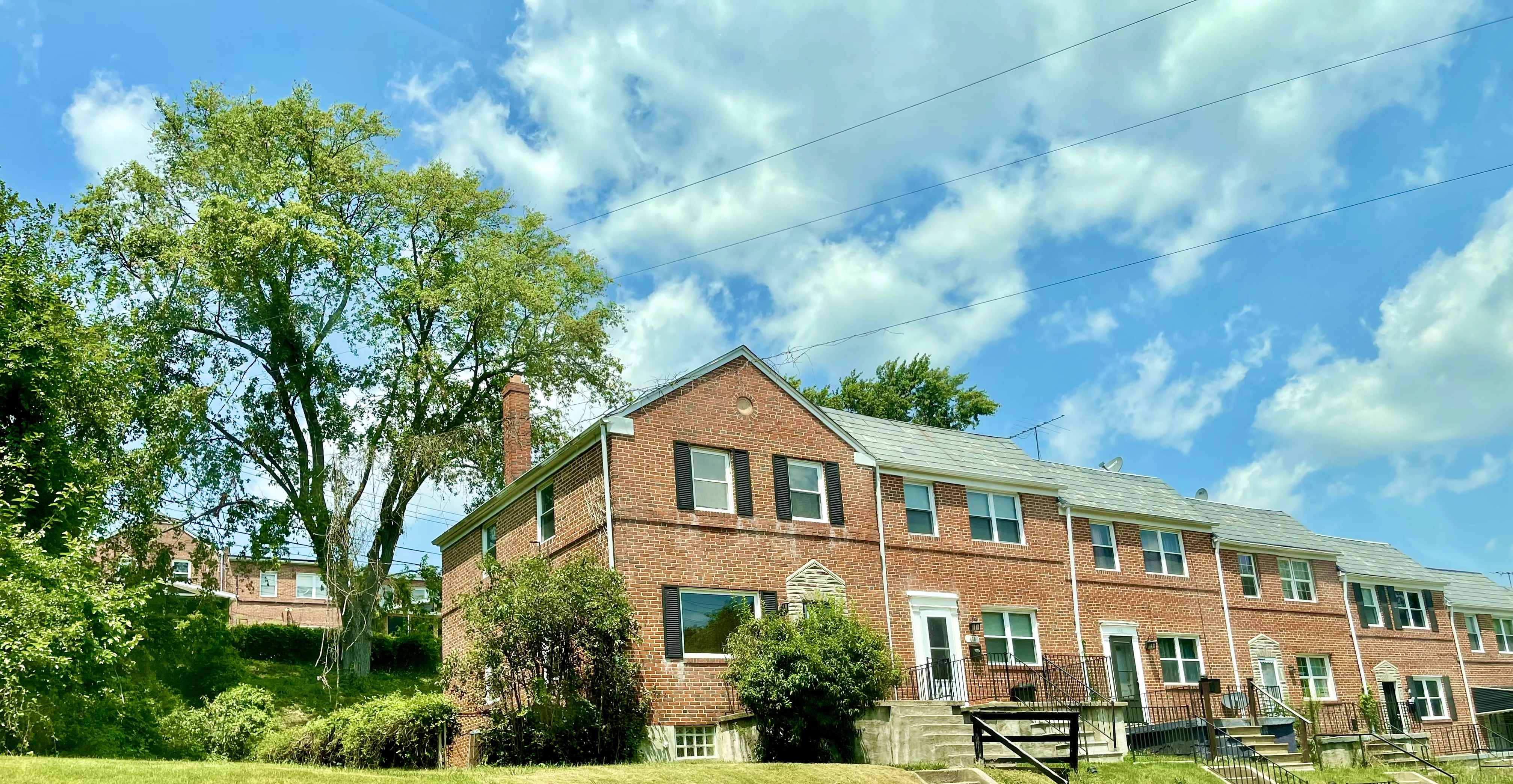 ---
On the western edge of West Baltimore, almost in Catonsville, the neighborhood of Beechfield is just under 10 miles from Downtown Baltimore and less than 5 miles from the campus of the University of Maryland Baltimore County (UMBC) as well as employment centers like Kaiser Permanente Woodlawn Medical Center and the Maryland Social Security Administration complex. A historically black neighborhood with a suburban feel, Beechfield offers residents easy access to multiple exits along the Baltimore Beltway (I-695), making the shops and restaurants of Catonsville, Old Ellicott City, and Downtown Baltimore all within easy reach.
You'll find reasonably priced housing options, including everything from single-family houses dating to the early 20th century, brick rowhomes, and new townhomes, as well as a wide range of apartments in Beechfield, with residents both renting and owning here. Once a lookout point during the War of 1812, the neighborhood's boundaries include two cemeteries and an assisted living center, making this a tranquil spot to call home. There are two small urban parks within the neighborhood, Yale Heights Park and Irvington Park, and nearby is one of the state's largest greenspaces, Patapsco Valley State Park, yet one more reason why Beechfield is a desirable place to live, work, and study.
Beechfield's boundaries include landmarks like the Baltimore National Cemetery and the Charlestown Retirement Center to the west, Loudon Park Cemetery and Ascension Saint Agnes Hospital to the south, and Mount Saint Joseph High school to the east. Frederick Avenue, the area's main highway, is its boundary to the north. Because of its suburban feel, most people own cars, and parking in Beechfield is both free and plentiful. Beechfield is accessible via two exits along the Baltimore Beltway, I-695: (exit 12) Wilkens Avenue and exit 13 (Frederick Road). In the mood to travel on foot or bike? Sidewalks are kept in good condition for pedestrians, and bicyclists will find a dedicated lane on Frederick Road.
Mass transit options include the MTA CityLink Purple Route, which runs from Johns Hopkins Hospital to Catonsville and the Local Link 76, which runs from City Hall to UMBC via points Southwest. Penn Station, the area's main rail hub, is about a 20-minute drive away on Route 40. BWI Marshall Airport is about the same distance in the opposite direction; take I-195 to get there.
When it comes to restaurants in Beechfield, the area's most well-known may well be a diner. The retro-style Ellicott City (EC) Diner, formerly the Double T Diner, can be found on Route 40 (Baltimore National Pike), and its iconic aluminum building with its neon lighting is an area landmark. Open seven days until 11 pm, its colossal menu is full of comfort foods, like breakfast served all day: pancakes, omelets, French Toast, waffles, and Bennys. Lunch and dinner entrees include crab cake platters, shrimp scampi, NY Strip steak, burgers, and loaded French fry bowls topped with cheese, bacon bits, and sour cream. The dessert menu includes ice cream cones piled high, hand-mixed milkshakes, cheesecakes, and pastries made in-house.
The Breadery in nearby Catonsville makes artisan baguettes, loaves, and rolls using old-world techniques. Sourdough is the most popular baked good, but its 3-seed ciabatta and semolina loaves are also delicious. It has a gourmet shop that sells pastas, sauces, jams, and other specialty products, along with wine, beer, Zeke's Coffee, and loose-leaf teas. Be sure to visit the taproom, where you sample imported olive oils, balsamic vinegars, and herb infusions.
Visit Tastee Zone for a shaved ice snowball made with pure cane sugar. Adding marshmallow topping is a Baltimore tradition. They also serve up soft-serve ice cream cones, brownie sundaes, and gelatos.
Continue along Frederick Road to Ellicott City, and you'll find one of the area's most popular Korean restaurants, Honey Pig. Its menu features grilled meats like a tasty pork belly, Ribeye, and Bolgogi, plus chicken and shrimp, and all come with a side of kimchi. Dumplings and rice and noodle dishes provide the carb fix.
In the valley where Frederick Road meets the river, the historic buildings of Old Ellicott City are this area's fine-dining destination; you can find a global array of flavors within their old stone walls, from Manor Hill's Tavern's craft beers, locally made in Howard County, to La Palapa's Mexican fajitas and chimichangas. Stella Notte features fine Italian flavors, and you can't go wrong with any item on the menu at Umi Sushi. Try the shawarma, kebabs, and hummus at Syriana Café & Restaurant, or get ready for French bistro at its best at Tersiguel's — it's been around since 1975 for a reason.
There are several grocery stores in Beechfield as well, such as Giant Food and Weis Market, both on Maiden Choice Lane. The Westview Shopping Center has a Sam's Club. 818 Market in neighboring Catonsville has gourmet spices, fresh-caught seafood, and a bakery, plus a restaurant upstairs. There's a homemade candy store, Pat's Porch, right across the street, too. Another local landmark, the Country Corner Store in Catonsville, is a small dry goods store that sells snacks, soft drinks, and other small grocery items, housed in a distinctive 1930s cottage.
While Beechfield isn't known for being a shopping destination, there's plenty of retail therapy available in nearby neighborhoods, ranging from specialty retailers to big-name stores in shopping centers and indoor malls.
A standout among the shops on Frederick Road in Catonsville is DOMAIN, a home goods store run by designer Laura Hodges. A black designer with British heritage, her work is frequently featured in magazines like House Beautiful and Architectural Digest. You can pick up a throw blanket, a pouf, or an accent pillow yourself, or you can enlist Laura's design services in her on-site studio.
Cosmic Comix, one of the area's best comic bookstores, outgrew its location in Catonsville and recently moved to a 1400-square foot space near BWI Marshall Airport. It's the place to find new graphic novels, back issues of your favorite comic series, t-shirts, and more. Events include outdoor tent sales, where everything is just 50 cents; another plus, all first-time visitors receive a welcome bag brimming full of comic books and other goodies.
Clothing shoppers can head to the area's two malls, Westview Shopping Center and Security Square Mall. Westview has a Marshall's and a Ross Dress for Less, while Security Square has a Macy's, an Old Navy, and a Sears. In addition, there are small clothing boutiques along Frederick Avenue in Catonsville, like Poppy & Stella and B Boutique for women's clothing, Cy's of Catonsville for swimwear, and a Catonsville Beauty Supply.
Beechfield was once part of an estate called Cloud Cap, so called because of its lofty location (450 feet above sea level) which served as a lookout for British troops during the War of 1812. The mansion of Cloud Cap was sadly demolished in 1938 to make way for the Baltimore National Cemetery, and while there isn't anyone famous buried there, two historical figures, H.L. Mencken, a writer and literary critic, and Mary Pickersgill, who sewed the flag that inspired Francis Scott Key to write the National Anthem, are buried next door at Loudon Park Cemetery, which is open to the public.
The area was an important leg of the B&O Railroad: Its Main Line began in Baltimore and stopped at the mills in Old Ellicott City. It was the first passenger rail line back in the early 1800s, and while the tracks which run through Beechfield are no longer in use, you can still find traces of them south of Melbourne Road and Yale Avenue.
The distinctive stone Ellicott City Station is open today as a museum that has a living quarters for the freight agent, a ticket office, and exhibits detailing the railway's importance to the country's industrial roots.
In Baltimore, near Hollins Market, the B&O Railroad Museum is a fascinating way to spend a morning — you can even hop aboard one of its vintage locomotives for a short ride around its grounds.
Bordered by trees, you'll often find students playing ball on the fields at Irvington Park. It's also a nice spot to walk your dog and is bisected by a small stream, Maiden Choice Run. Yale Heights Park has a playground with swing sets, although ball playing is not permitted on its grounds.
Patapsco Valley State Park meanders its way for 32 miles along the Patapsco River from Howard into Baltimore Counties. Its main entrance is only a few minutes' drive from Beechfield. There are trails for walking and biking, beautiful hills, spots for picnicking, and places where you can go camping, fishing, canoeing, and even horseback riding. Download a trail map on the park's website.
Proximity to University of Maryland Baltimore County (UMBC) makes the affordable neighborhood of Beechfield a prime spot for undergrads and graduate students alike. This is a quiet neighborhood, and dining and nightlife options are just a car ride away in Catonsville, Old Ellicott City, or even Downtown Baltimore.
We rate and sort every listing based on fair market rent.