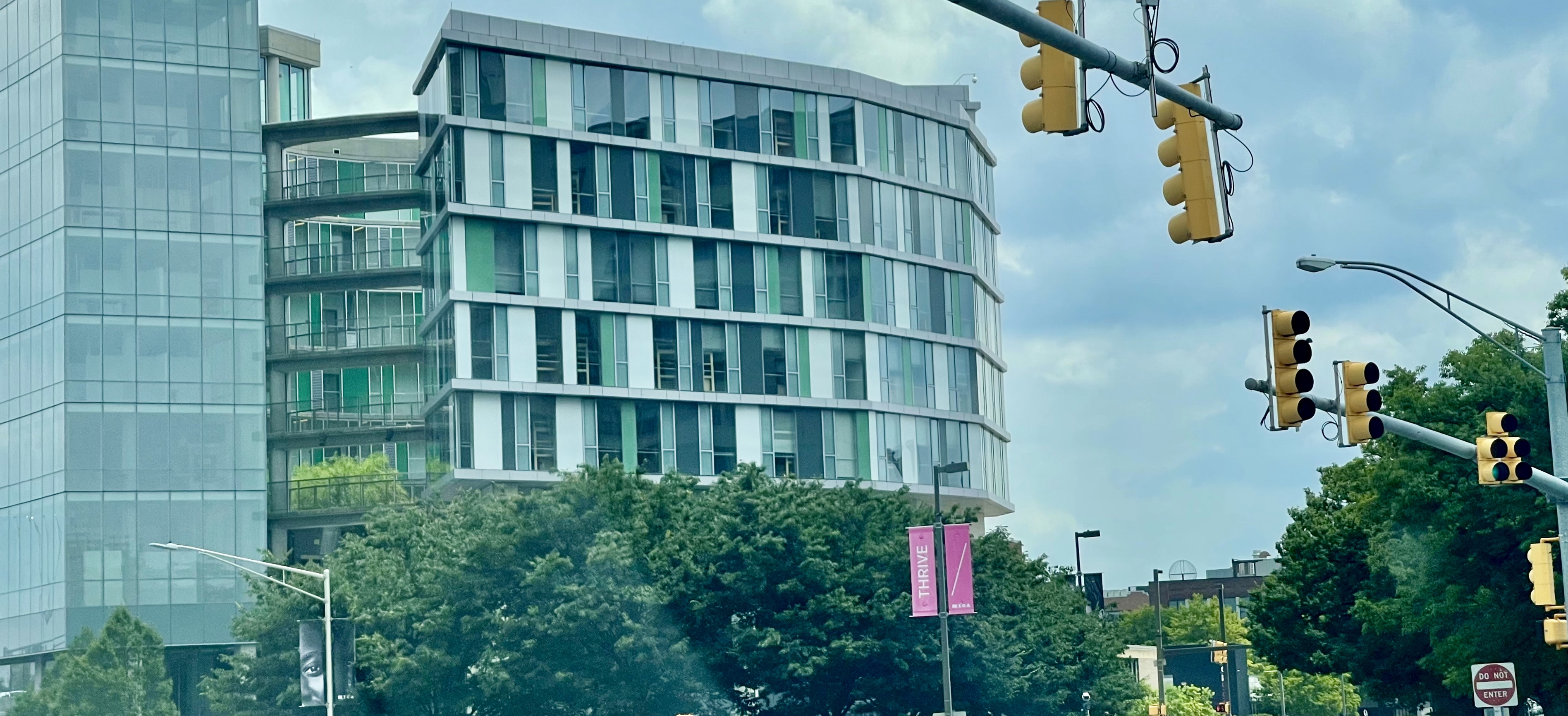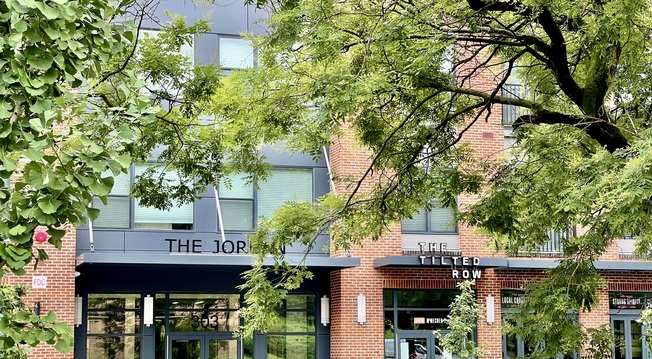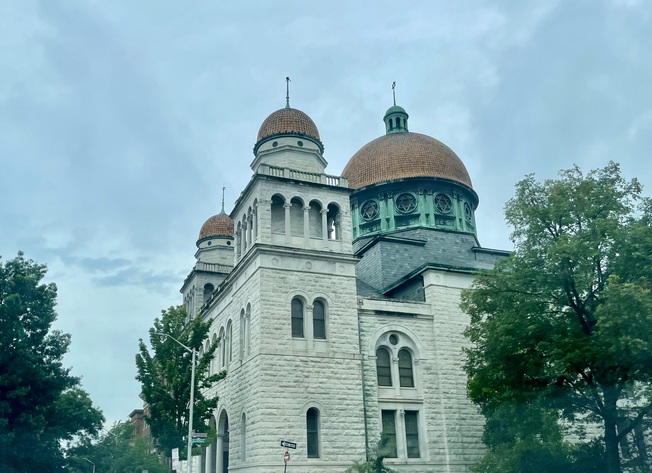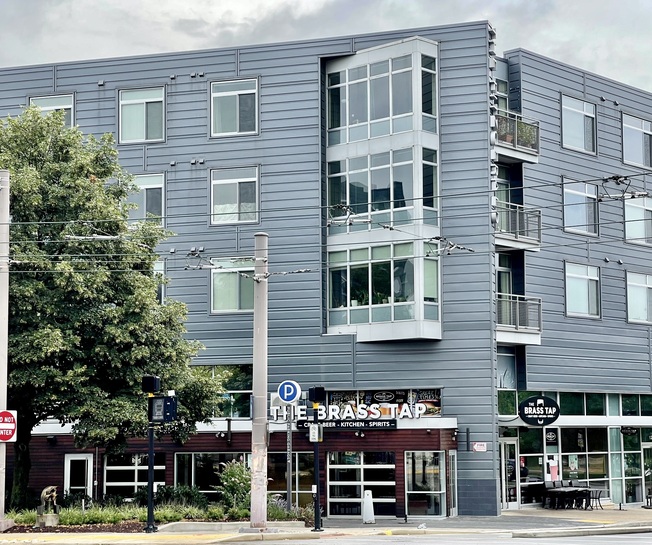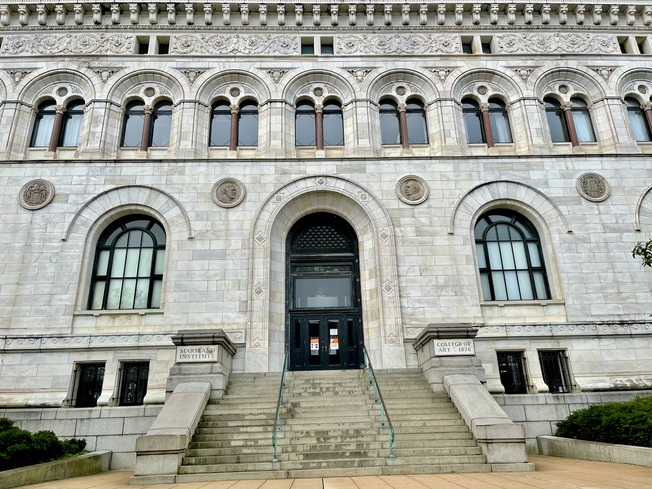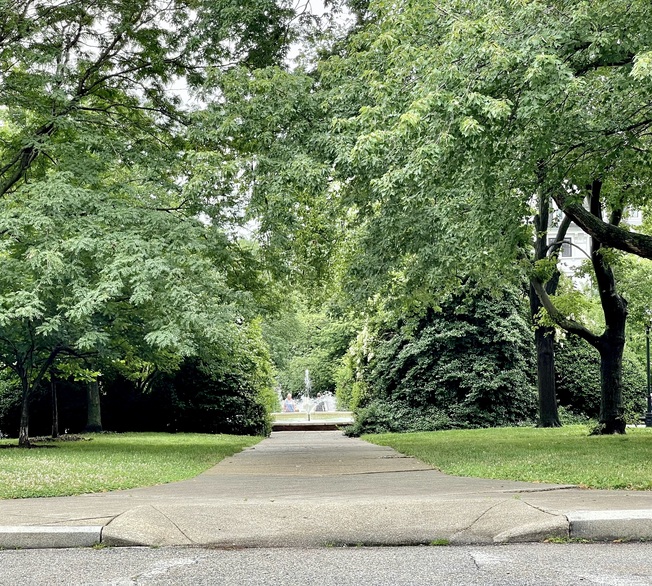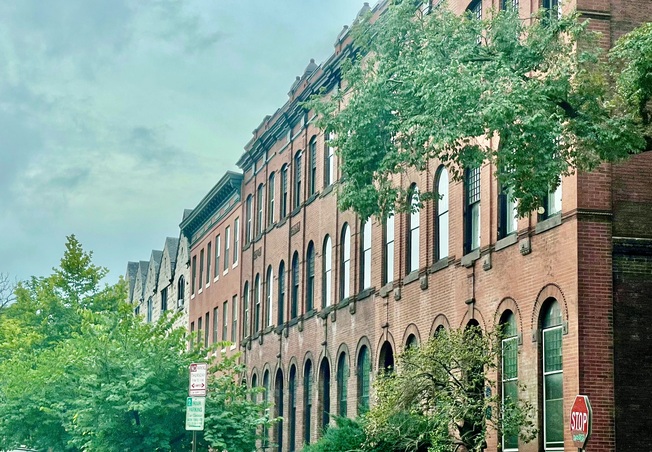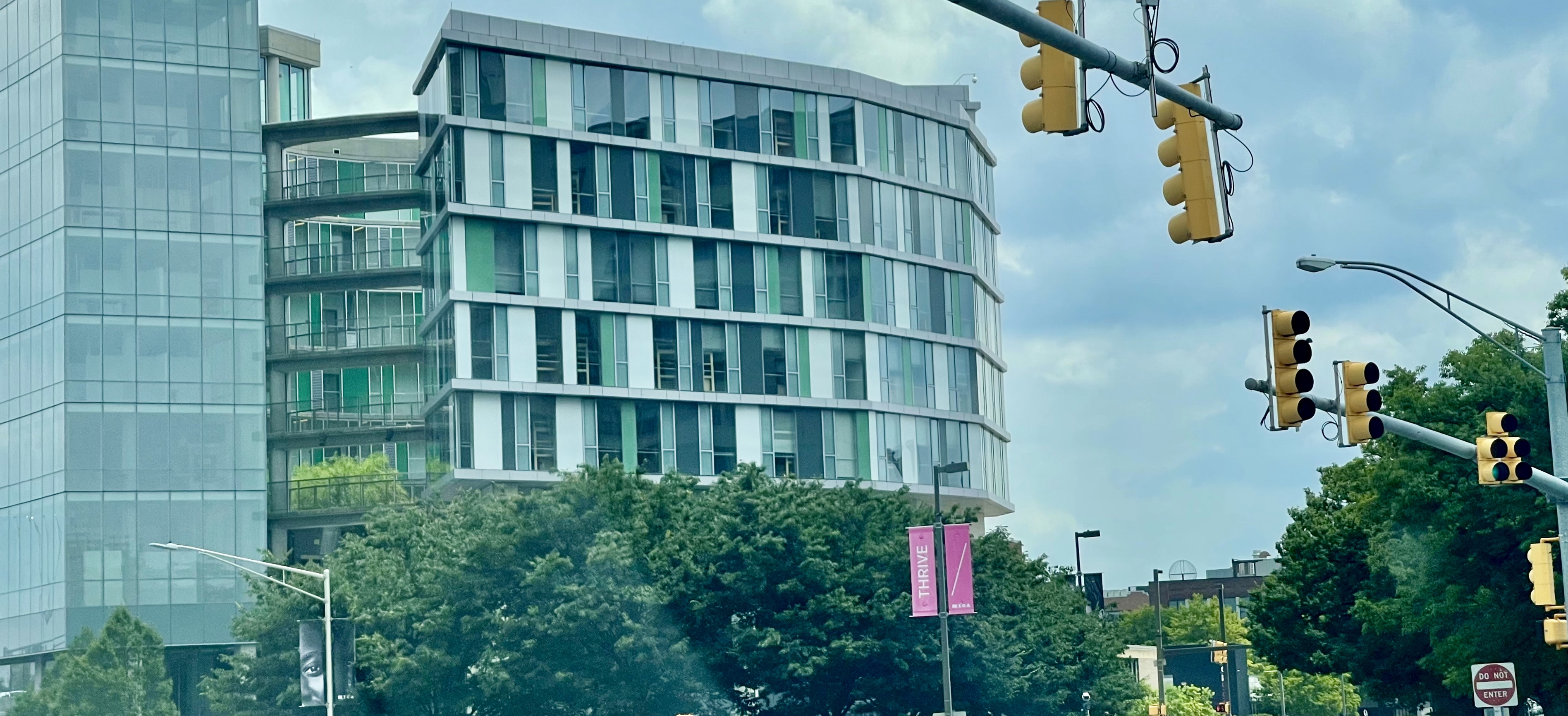 ---
| | Median Rent | Median Sqft |
| --- | --- | --- |
| Studio | $95 | - |
| 1 Bed | $1,538 | 700 sqft |
| 2 Beds | $1,638 | 1,030 sqft |
| 3+ Beds | - | - |
Walking Bolton Hill's quiet streets, with its handsome three-story brick houses accentuated by white marble steps, and you may feel as though you've stepped back in time. For centuries, this leafy neighborhood was where Baltimore's elite, both black and white, lived, from F. Scott Fitzgerald to Cab Calloway to the Cone sisters—their impressive art collection would help found the Baltimore Museum of Art. The HBO series House of Cards frequently used the residences here as filming locations.
But knock on any painted door, and instead of antiques or musty interiors, you're just as likely to be welcomed into a collaborative studio or a high-tech arts incubator as artfully decorated apartments in Bolton Hill. That's because this vibrant neighborhood is home to the Maryland College Institute of Art (MICA), a breeding ground for creativity. Both students and faculty seek out the high-ceilinged, naturally lit spaces for art studios, and several of the old homes lead double lives as galleries and workshops. In fact, Bolton Hill has been called the last great place in America where artists can find affordable studio space. Plus, it's within walking distance to Penn Station, where Amtrak's Northeast Corridor can whisk travelers away for an NYC gallery jaunt or two whenever inspiration strikes.
MICA's campus lies at the northern end of the neighborhood, and its eye-catching glass and steel buildings serve as a nice juxtaposition to the historic brownstones in Bolton Hill. The school is known for its cutting-edge instruction in social design and entrepreneurship, and the atmosphere is collegial. Interspersed throughout are coffee and sandwich shops, wine bars, and purveyors that cater to a bohemian population, ranging from counterculture bookshops to discount stores.
Residents of Bolton Hill are a mix of old and young, with many falling in the student to thirty-something range. Housing options run the gamut from new apartment buildings along Mount Royal Avenue to the old school mansions of Park Street.
Bolton Hill's present-day boundaries include North Avenue to the north, Mount Royal Avenue to the east, Dolphin Street to the south, and Eutaw Place to the west.
Bolton Hill is a pedestrian-friendly part of Baltimore, and with the recent addition of bike lanes, the neighborhood is quite wheelable as well. Just a few blocks in any direction will take you to the restaurants of North Avenue or to Downtown's and Mount Vernon's performing arts spaces.
Mass transportation options include the Light Rail at the University of Baltimore/Mt. Royal stop, Baltimore's Metro Subway – State Center Station, MTA's CITYLINK Gold and Yellow Bus Routes, as well as the Local Link Bus 94. The free Charm City Circulator can be found along Charles Street, and Penn Station is a short walk away.
Parking options are limited to street parking for the brownstones, while the newer apartment buildings have their own dedicated lots. The neighborhood is easy to navigate as it is laid out in a grid, though many of the streets are one-way.
Restaurants in Bolton Hill range from casual to elegant affairs, and several new marquees have opened recently.
The entire neighborhood mourned the closing of B Bistro in 2018, but the 75-seat space was beautifully revamped by British chef/owner George Dailey, and now CookHouse feels right at home with its tall windows, exposed brick walls, and outdoor sidewalk seating. Continental fare ranges from Beef Wellington to sole meuniere.
Located in the Jordan Apartments building, The Tilted Row is a newbie that's already won accolades. The focus here is on Mediterranean flavors, like Moorish eggplant with harissa or Aleppo honey glazed salmon. Be sure to save room for the strawberry shortcake.
From the same team behind Dooby's located in Mount Vernon comes a new Bolton Hill favorite called Noona's Pizza, specializing in handmade pastas and delectable sourdough pies topped with your choice of meats, plus vegetables grown on local farms. The plating here is lovely, each dish topped with an edible flower.
Land of Kush may be the city's best (and only) vegan soul food restaurant. Just one order of tasty BBQ ribs, and you'll be hard-pressed to tell the difference. The entire menu is non-meat and non-dairy, and it features an array of fresh juices and smoothies.
For lighter fare, there's the Sutton Sandwich Shop, and the Park Café and Coffee Bar brews beans from local roaster Ceremony Coffee.
Unless there's an art show happening, this neighborhood is pretty quiet in terms of nightlife. But if you're looking for a beer, the Brass Tap offers more than 60 brews on tap, and just across the street, the divey Mount Royal Tavern is beloved for both the diverse crowd it gathers and its tchotchke-filled walls.
The closest supermarket is the Safeway in Charles Village. The Avenue Market on Pennsylvania hosts a farmer's market supplying fresh produce from Baltimore's Whitelock Farm (and other purveyors) on Wednesdays and Saturdays.
Befitting a neighborhood with an art school, there are several art supply stores in the area, beginning and ending with the MICA Store. Nearby in Mount Vernon, Blick Art and the Plaza Art: Artist Materials and Framing stores can be found.
Red Emmas is a radical bookstore, café, and community gathering space. A worker-owned cooperative, it sells zines, radical newspapers, and magazines and hosts events from politically engaged writers and artists. Within its walls is the Baltimore Free School, whose mission is to empower people of all ages and economic levels with free knowledge. It also hosts the Mid Atlantic Radical Bookfair.
While Bolton Hill is not home to many retailers, the vintage boutiques along Park Avenue and Charles Streets in neighboring Mount Vernon are just a few blocks away. For big-name chains, McMechen Plaza has a Walgreen's, a Save-a-lot discount store, and a Belle Hardware Store.
MICA is the neighborhood's focal point, and the college has gone to great lengths to dismantle the boundaries between institution and community — which may explain why so many alumni choose to live here. In addition to classes in illustration, printmaking, and 3D fabrication, students work with city agencies in a semester-long courses that address economic, social, and health issues. MICA graduates are responsible for founding start-ups like graphic design studios and maker spaces. Many of Baltimore's artistic partnerships, mural projects, and leadership programs have been created by MICA alumni.
While most of the city's art galleries are concentrated around Station North, you'll find Project 1628 on Bolton Street, where the work of emerging artists is showcased in a non-commercial setting. And the nomadic Cardinal gallery often operates from a Bolton Hill storefront (1758 Park Avenue).
For a historic look at the neighborhood's buildings, Baltimore Heritage hosts a great walking tour of Bolton Hill and neighboring Marble Hill — it highlights both the sights you can see and those lost to time, as segregation and divestment in the early 20th Century tragically caused many of the black-owned businesses and residences in the western neighborhood to be demolished. Bolton Hill's addition to the National Register in 1971 preserved almost 200 structures, but that wasn't enough to save many key Civil Rights buildings, such as Thurgood Marshall's elementary school, PS 103, at 1315 Division Street, or the Freedom House, at 1234 Druid Hill Avenue, which was the home of Harry S. Cummings, the first African American elected to Baltimore City Council, and later the headquarters of the NAACP, where it welcomed luminaries like Dr. Martin Luther King, Jr. and Eleanor Roosevelt.
Among the surviving landmarks is 1307 Park Avenue, where F. Scott Fitzgerald moved in 1933, right before he published Tender Is the Night. This brownstone was the last place where he lived with his wife, Zelda, before she was hospitalized for mental illness at Sheppard Pratt. It's interesting to note that she often took painting classes at MICA when she came home for the weekend. The house is a private residence today, but you can see a plaque outside commemorating Fitzgerald's achievements.
The Eutaw Place Temple (1207 Eutaw Place) is a striking building made from marble quarried in Cockeysville that served Baltimore's German Jewish population in the 19th Century. It became a Masonic lodge in the 20th Century and hosted Thurgood Marshall and Eubie Blake.
The Lillie Carol Jackson Civil Rights Museum, at 1320 Eutaw Place, is housed in Dr. Jackson's brownstone — a wealthy real estate investor, she devoted her life to racial equity. Exhibits detail the racism she and her family suffered as well as the peaceful strategies she employed to end discrimination as one of Baltimore's key Civil Rights leaders.
There are plenty of greenspaces in Bolton Hill: Eutaw Place Park, which has a swan fountain as its centerpiece, Park Avenue Park, which encompasses a wide median between two one-way streets, and Fitzgerald Park, are among its loveliest.
Bolton Hill is home to The Maryland Institute College of Art (MICA). Thanks to the affordability of the neighborhood, its central location, accessibility to the museums of Downtown Baltimore, and the ever-changing art exhibitions of Station North, Maryland Institute College of Art (MICA) students and faculty don't just spend their days in Bolton Hill; they live here as well. An under-the-radar gem that doesn't get as much ink as, say the buzzy art scene on North Avenue, Bolton Hill has just as many charms if you know where to find them. And that's how residents like it.
We rate and sort every listing based on fair market rent.