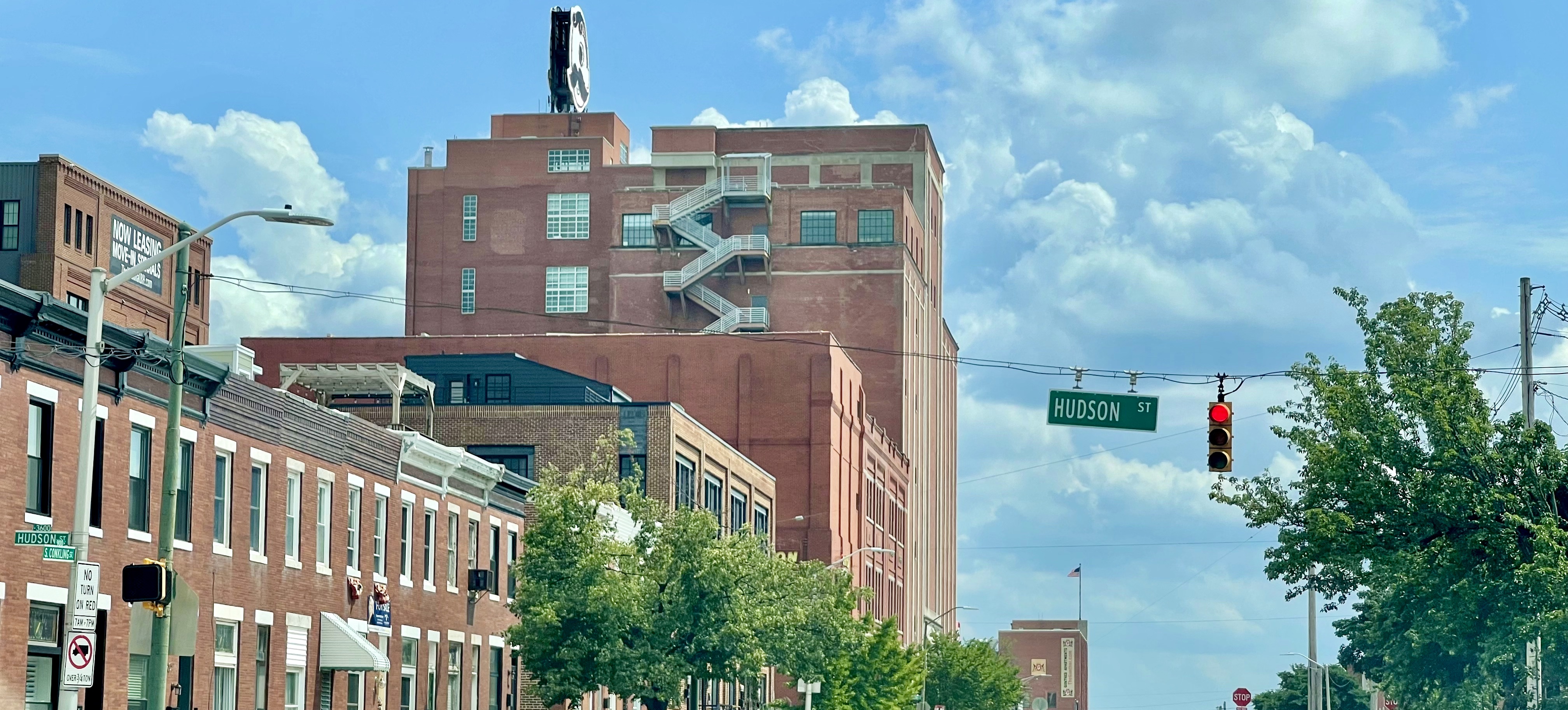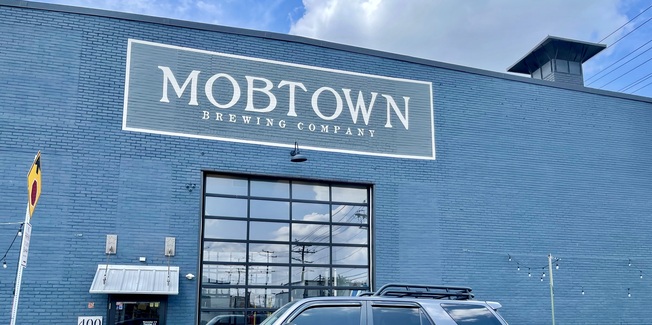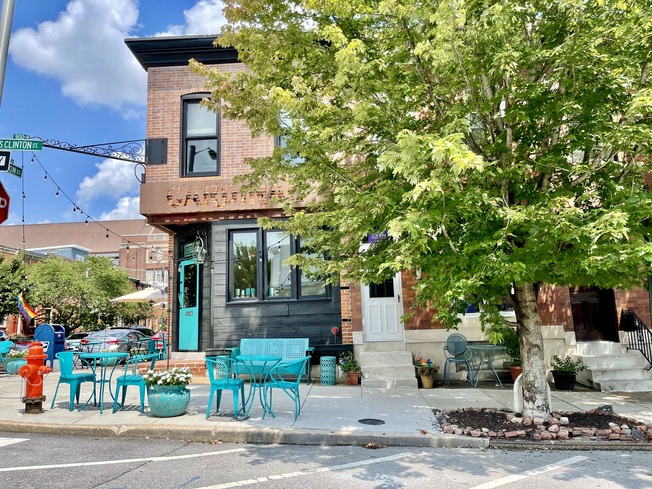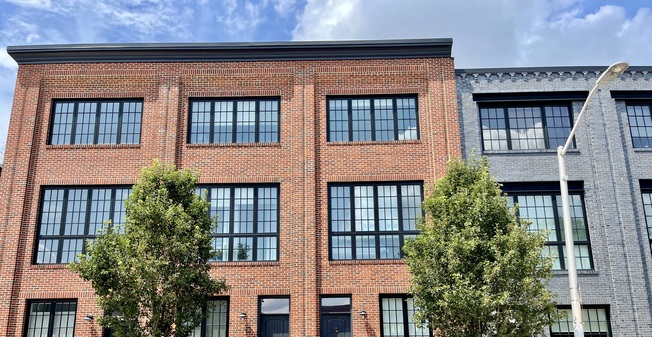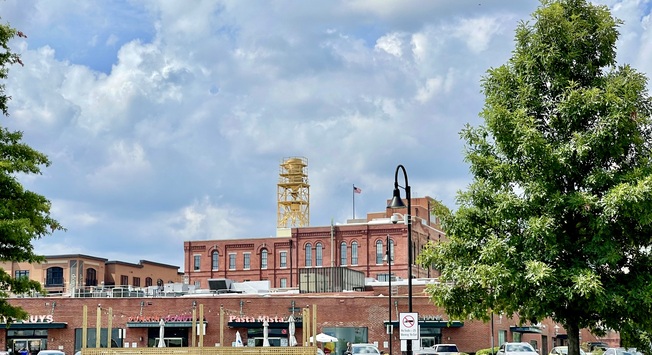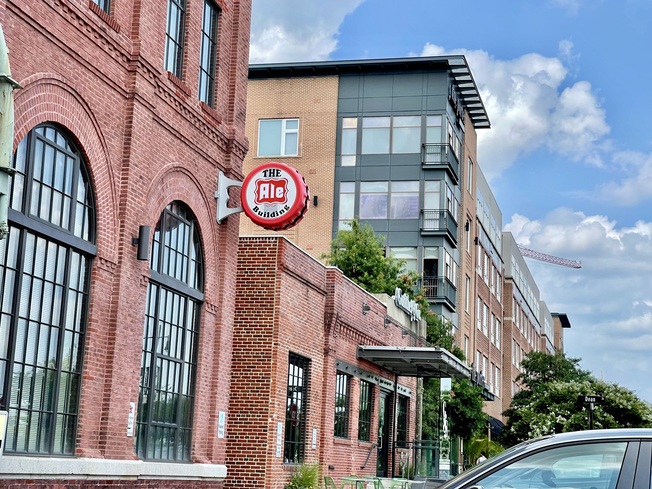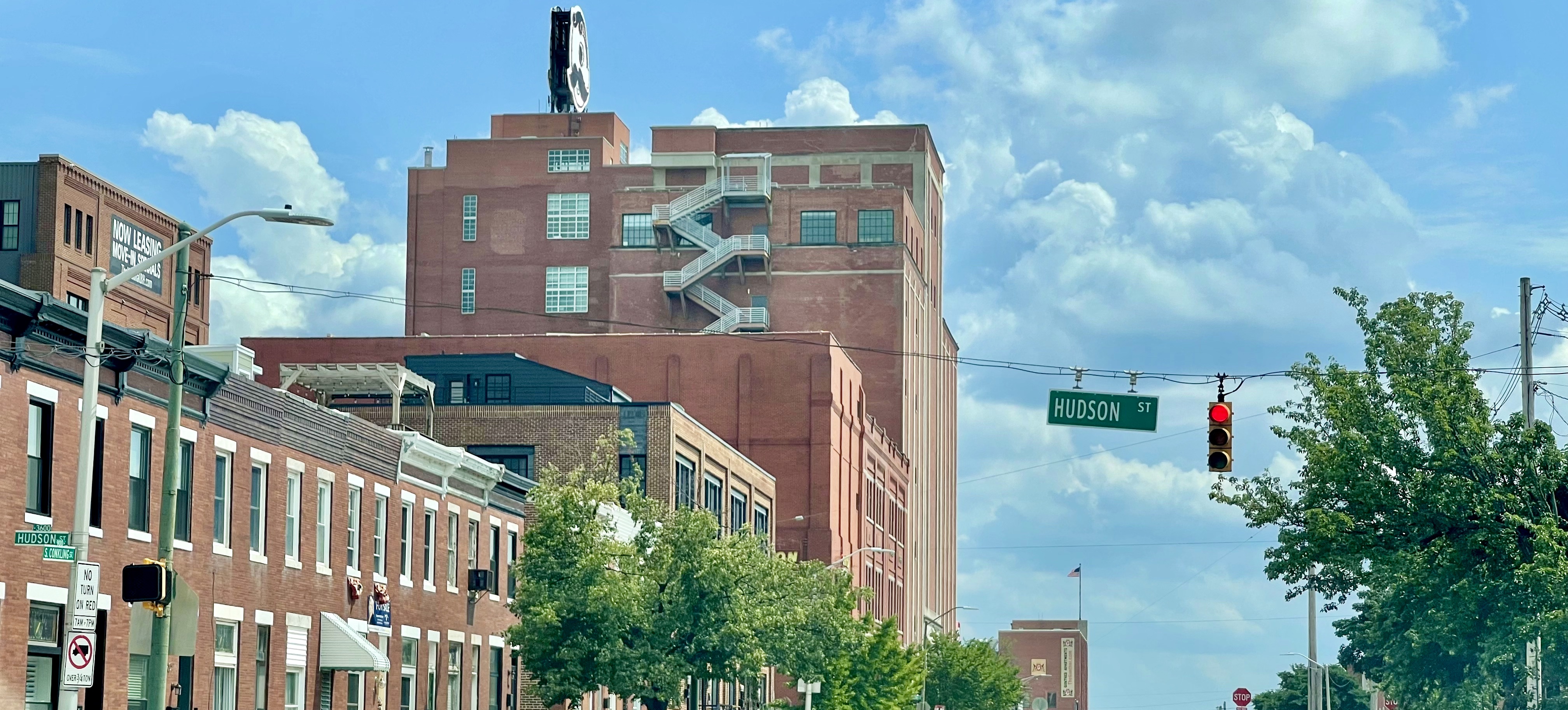 ---
In the 1900s, Brewers Hill emerged as one of the Baltimore's brewing hubs, hence the name of the neighborhood. Two of Baltimore's biggest breweries were located here. National Bohemian produced Natty Boh, National Premium, and Colt 45. Across the street, the George Gunther Jr. Brewing Company manufactured Gunther Premium, a Bock. Their ad campaigns cleverly teased one another. When National Bohemian unveiled Mr. Boh, the one-eyed, mustachioed mascot in 1936, a popular Gunther ad wondered what had become of his other eye. "Gunther's got it" became their catchphrase reply.
Today, Brewers Hill is a young, vibrant, and well-educated part of the city considered among Baltimore's most desirable places to live and work. The factory buildings on its eastern side have been recently redeveloped into luxury apartments, retail and office spaces, housing tech startups, medical facilities, and co-working spaces.
Residents usually refer to Brewers Hill as a subset of the Canton Neighborhood, which also encompasses Patterson Park, the shops and restaurants along Boston Street, and the Inner Harbor to its south.
While Brewers Hill might be famous for its dueling breweries, not many people know that the neighborhood was also home to what may well be a frothy lager's perfect accompaniment: meat. Around the turn of the century, a German immigrant named William Schluderberg and his brothers purchased land for their butcher shop here. They established the Schluderberg Meatpacking Company on Bank Street, with stockyards, a dairy, and a meatpacking plant. In 1919, the company merged with that of another local butcher, Thomas Kurdle, and formed Esskay Meats, which was a combination of the first letters of both of their last names, S and K.
Esskay's quality hot dogs, sausages, and hams would grow to be nationally known. The brand holds a special place in the heart of Baltimore sports fans as, for nearly a century, it's been the official sponsor of the Baltimore Orioles baseball team.
Postage stamp-sized (roughly 25 blocks), Brewers Hill is bordered by S. Conkling Street to the west, Eastern Ave. to the north, S. Haven Street to the east, and Boston Street to the south.
Brewers Hill is pedestrian-friendly, with sidewalks in good condition and crossing signals at lights. Bicyclists will delight in the dedicated bike lanes along Conkling Street and Bank Street, which crosses through Patterson Park on one side, and on the other, connects to Highlandtown via a sidepath along Eastern Avenue.
Brewers Hill is conveniently situated next to I-95, and motorists can also access I-695 via the O'Donnell Street exit. Street parking in Brewers Hill is relatively easy, and most of the apartment buildings have garages for an additional monthly fee. There are wide surface parking lots in front of The Shops at Canton Crossing — and best of all, it's free to park there.
The MTA CITYLINK Blue and Navy Routes serve the neighborhood, while its Gold Route crosses through Canton. In addition, riders can hop aboard Local Link Buses 21 and 65; they make stops in Brewers Hill, too.
When it comes to restaurants in Brewers Hill, Blue Hill Tavern is a neighborhood highlight where you can indulge your inner foodie, with standouts that consistently earn accolades, such as their crab cake Surf & Turf and smoked duck breast served atop a Soba noodle stir fry. The impressive two-story dining room features Moby on the playlist and a waterfall behind the bar. Try the BHT Famous Spritzer, made with Chartreuse, Aperol, sparkling wine, and lime juice.
With its twinkling lights, exposed brick walls, and long wooden bar, The Cardinal Tavern feels like a home away from home — there's even a playroom for kids upstairs. Beer isn't the only thing to order here though. There's wine as well as cocktails (think: margaritas and dirty martinis). Sagnaki cheese dip and lamb and chicken gyros reflect owner Alice Visilia's Greek heritage. She also serves more traditional bar fare like BBQ wings, onion dip, and burgers.
All the hard work has paid off at Huck's American Craft, a corner bar run by Lori and Charlie Gjerde, who also operate Alexander's and Papi's in Fells Point. There's an impressive selection of beer and an even longer list of cocktails, like the gin cocktail made with Elderflower Liqueur. Their menu showcases an array of tasty regional specialties like authentic Buffalo BBQ wings, New York chicken and waffles, and a short rib Cowyboy cheese melt.
One of the specialty retailers in the redeveloped Gunther Brewing complex, Gunther & Co. offers upscale favorites like steak frites and Thai seafood hot pot in an expansive, multi-level bistro setting. Meanwhile, you'll find fast-casual eateries like Panera Bread and Five Guys next door in the Bottle Building.
In need of a caffeine boost? Higher Grounds Coffee on Eastern Avenue is technically in Highlandtown, but its small-batch roasts are worth the detour. Within Brewers Hill, here's a secret: one of the taps at Of Love & Regret is reserved for cold brew pours. Be sure to order one; they're smooth and delicious.
In addition to the Loyal Companion pet store in the redeveloped Gunther Complex, large-scale retailers beckon shoppers across the street at The Shops at Canton Crossing, including a Harris Teeter, Target, Michael's, Nordstrom Rack, Ulta Beauty, and DSW Shoe Warehouse. At 3800 Boston Street, there's a new Sprouts Organic Market, featuring fresh, natural products with an emphasis on local suppliers.
While Brewers Hill is a great spot for stocking your pantry with essentials and discount shopping, there are not a lot of boutiques in the neighborhood. For more upscale sprees, you can venture to the nearby boutiques in Fells Point or at O'Donnell Square in Canton.
Both brewery and meatpacking plant workers, primarily German immigrants, resided in the neighborhood, which was characterized by 2 and 3 story brick rowhomes with marble trim work, often with storefronts on their lower levels. National Brewing Company moved to Wisconsin in 1975; Gunther Brewing was bought by Hamms, which closed its Canton factory in 1978, but all was not lost for brewing in Baltimore. A whole new generation of microbreweries have recently opened their doors—and they're definitely worth a tasting tour (or two). The original Baltimore Brew tour offers great guided tours of Baltimore's breweries, including lunch and tastings of up to 16 different craft beers at four different locations. Round trip transportation is provided.
Mobtown Brewing Company's Lost Shades Golden Coffee Stout was named one of Baltimore's best brews by the Baltimore Sun, and it's available on draft in its Brewers Hill taproom. One of its Brewmasters, Noah Chadwick, is an environmental scientist who uses local ingredients to create their APAs, stouts, and Hefeweizens.
Monument City Brewing came into being when its owners, brothers Ken and Matt Praay hiked the Appalachian Trail and just couldn't stop talking about how much they enjoyed homebrewing. Upon returning home, they set out to introduce their beers to the Charm City community. You can enjoy their modern sours and Pilsners within a historic industrial taproom, which features a few rare brews you won't find anywhere else.
Of Love & Regret isn't a brewery, but co-owner, Brian Strumke, is known as a gypsy brewer — he rents out space in breweries around the globe and produces a variety of craft beers under the label Stillwater Artisanal Ales. The restaurant, which serves as Stillwater's taproom, is located in a former National Bohemian boarding house. The pale ale called Of Love & Regret was inspired by the women in Strumke's life — you can taste soft floral notes like lavender, chamomile, and even heather. Be sure to order a bite to eat, as the Bavarian menu of shareables is delicious.
All those carbs may well inspire a workout. For that, Brewers Hill has plenty of options, from CycleBar to CorePower Yoga to the massive Merritt Club in Canton, which features a rooftop with two pools, a hot tub, cabanas, and even a cocktail bar.
In Canton, Canton Waterfront Park offers plenty of picnic spaces and lovely Harbor views. It's where the Water Taxi docks and WTMD's free summertime First Thursday concert series takes place, drawing thousands. Also in Canton is Patterson Park — its 295 acres play host to frisbee enthusiasts, dog walkers, bicyclists, and sun soakers. Be sure to check out the distinctive 9-story pagoda, which has ties to Baltimore's maritime past. Nearby, the Creative Alliance is the area's artistic center, and it features free art exhibitions, films, and art classes that will help you discover the artist within.
While there are no universities in Brewers Hill, many Johns Hopkins Medical students and graduates call this neighborhood home as its East Baltimore campus is just 2 miles away, on the other side of Patterson Park. They find the rents here affordable, the nightlife plentiful, and the location convenient to basically anything they need, be it groceries at the Shops at Canton Crossing, Baltimore's Downtown attractions, or easy access to points beyond, via Interstate 95, which is just a few blocks away.
We rate and sort every listing based on fair market rent.