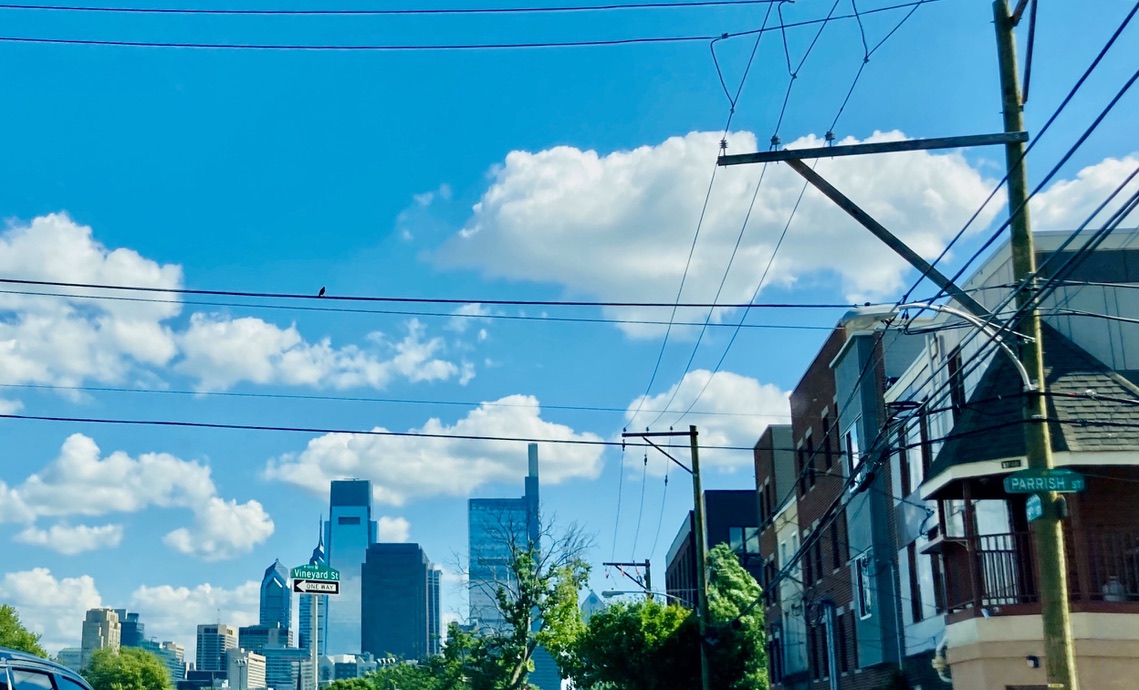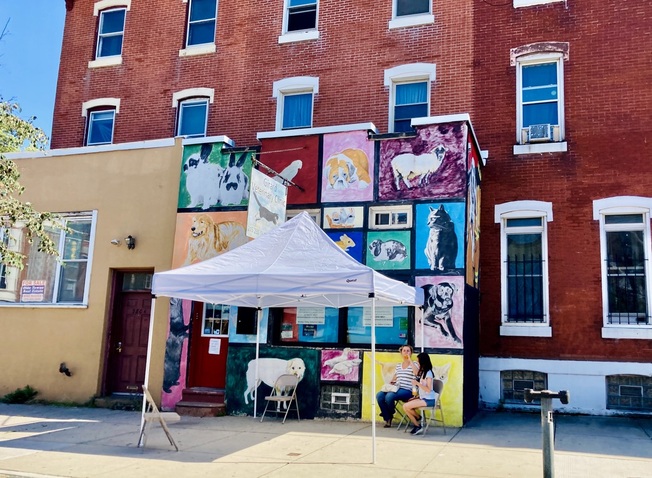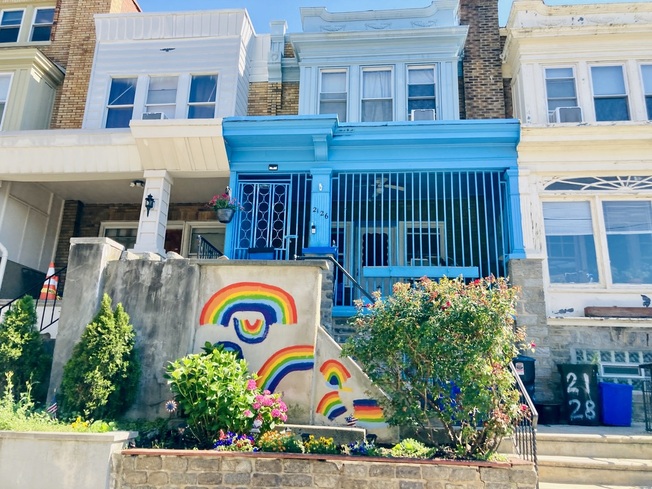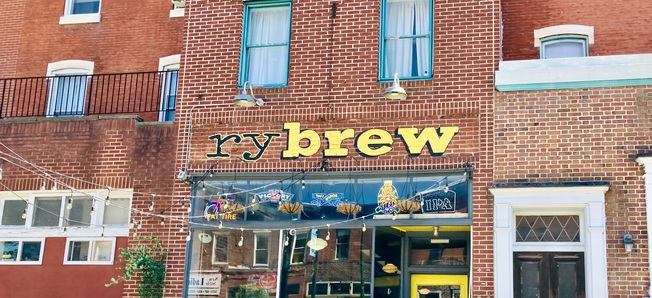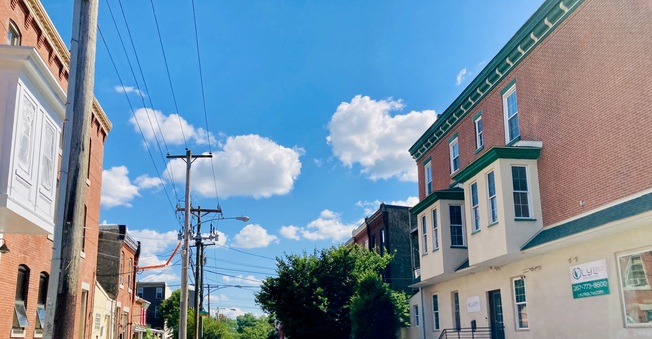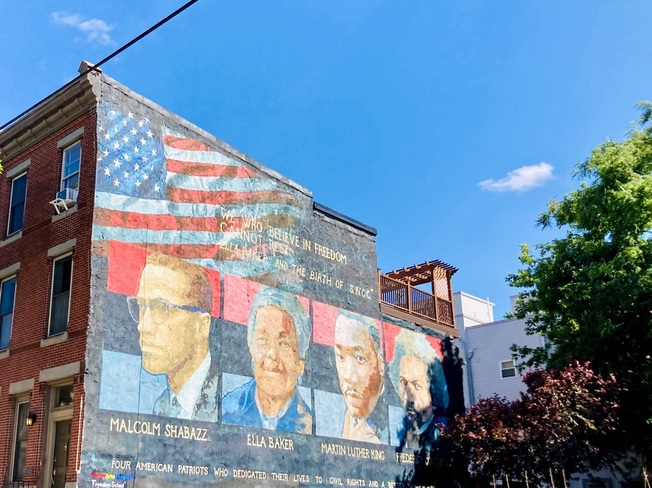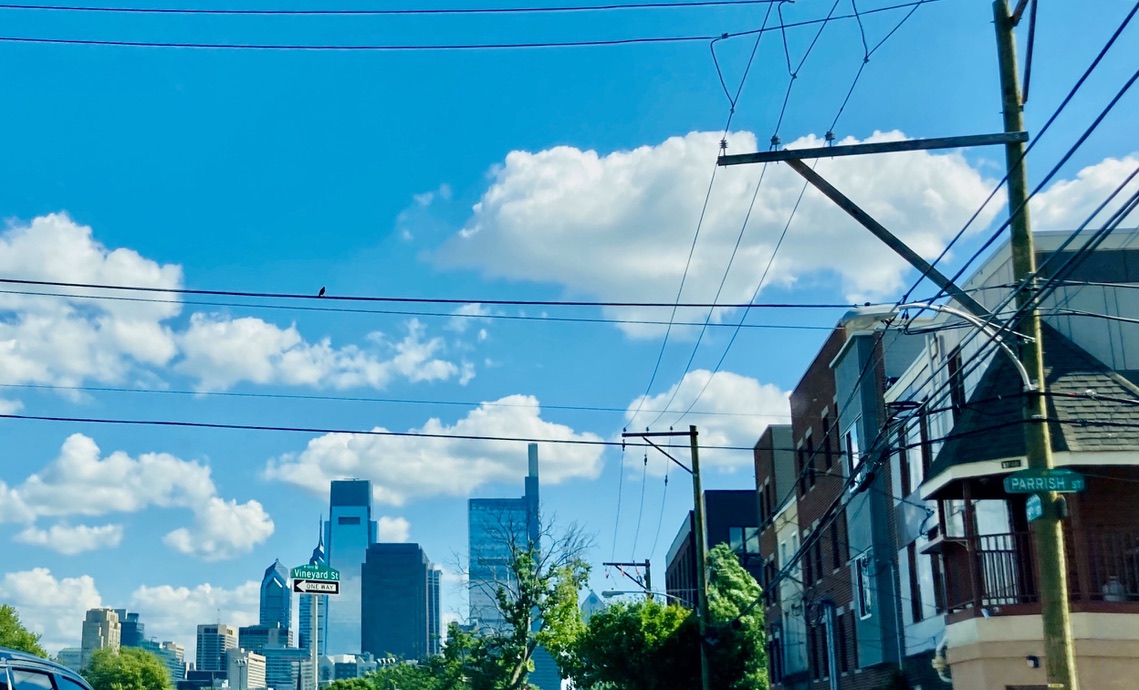 ---
| | Median Rent | Median Sqft |
| --- | --- | --- |
| Studio | $1,390 | 644 sqft |
| 1 Bed | $1,563 | 700 sqft |
| 2 Beds | $1,700 | 1,100 sqft |
| 3+ Beds | $2,448 | 1,675 sqft |
Some call it up-and-coming. Others think Brewerytown is already one of Philadelphia's hottest neighborhoods. But if you ask an older Philadelphian about this neighborhood, they might not even know about it because until not too long ago, this compact district was just considered part of North Philly. A wave of real estate investment changed the landscape in recent years, with abandoned brick buildings being renovated to house luxury apartments for rent, coffee shops, restaurants, and other businesses.
The neighborhood was named Brewerytown in reference to the historic breweries that used to operate in the area in the 19th and early 20th centuries. Some of those older structures have been repurposed as mixed-use buildings housing both residential space and commercial businesses. Though none of the original breweries are still operational, there's no shortage of places to grab a cold beer in the vicinity. Buzzing with youthful activity on evenings and weekends, Brewerytown is full of restaurants, bars, and indie shops.
Due to the central location, it's easy to access many areas of the city from Brewerytown. Walk or ride the bus into Center City, cycle downtown along the Schuylkill River Trail bike path, or catch a ride along Girard Avenue in a vintage streetcar. It's a memorable way to travel east to Fishtown and the Delaware River waterfront or west to the Philadelphia Zoo.
Located directly north of the Philadelphia Museum of Art, near the bank of the Schuylkill River, Brewerytown is wonderfully walkable. The neighborhood isn't very large: bordered by Cecil B. Moore Avenue to the north and Parrish Street to the south, it occupies about 35 acres. It's possible to do many errands here on foot. Cyclist-friendly infrastructure is growing in the city, but you'll have to pedal along regular city blocks in Brewerytown to access dedicated bike lanes nearby, like the ones along Fairmount Avenue, Spring Garden Street, and Pennsylvania Avenue. The Schuylkill River Trail, which runs just outside the neighborhood, is a great way to cycle into the city while protected from traffic.
Brewerytown is central and easy to reach from Center City by bus, car, or bicycle. Philadelphia's subway system doesn't directly serve Brewerytown. SEPTA buses do, however, and they're a quick way to connect to SEPTA subway stations and Regional Rail trains. (It's also possible to walk to the subway: Cecil B. Moore Station, on the north-south Broad Street Line, is about a 25-minute walk from the heart of Brewerytown.)
SEPTA Bus Line 49, introduced in 2019 to connect University City to North Philly, runs south from Brewerytown to 30th Street Station, Eastern State Penitentiary, the University of Pennsylvania, and attractions along the Benjamin Franklin Parkway. Buses 15, 7, and 48 also pass through the neighborhood.
One of the most practical ways to travel to and from Brewerytown is also one of the most memorable. SEPTA's #15 Trolley line, which still operates antique streetcars, rolls through the neighborhood along Girard Avenue. There are several stops where you can hop on.
If you're driving, Kelly Drive, a busy four-lane avenue, is a convenient option that leads south to the Philadelphia Art Museum and north to East Falls and Manayunk. Parallel to Kelly Drive, a scenic waterfront path is popular with cyclists and joggers. It's part of the Schuylkill River Trail, a 75-mile multi-use trail that extends all the way to Valley Forge National Park.
There's street parking throughout the neighborhood. Some meters still take quarters; most are modernized and can be paid for through the MeterUp app. Residents can apply for parking permits that provide flexible options throughout the neighborhood.
The neighborhood's dining and drinking scene is quickly growing. You'll find most coffee shops, bars, and restaurants in Brewerytown on or near Girard Avenue. Coffee shops include The Monkey and the Elephant, which trains and employs youth who are aging out of the state's foster care system. It has a beautiful rear garden for sipping coffee or tea. Le Cat Café, as the name suggests, is a cafe that doubles as a cat adoption center. A few blocks south, on the corner of Poplar and N 26th St, the Lucky Goat Coffee House is another quaint coffee shop with sunny outdoor seating.
Blue Jay and Green Eggs Cafe both do great breakfasts. You'll also see a few simple diners serving eggs and pancakes, a throwback to the neighborhood's pre-gentrification days. There are also a number of casual eateries around the area serving soul food, Indian, and Chinese. Angelino's, a BYOB Italian restaurant and pizzeria, is a neighborhood classic.
A range of trendier venues attract people from outside the neighborhood. Microbrewery Crime and Punishment serves craft beer and Russian-inspired cuisine in an industrial setting. Rybrew offers gourmet sandwiches and hundreds of beers, Spot Gourmet Burgers specializes in burgers, NINE does street food-style Thai, and retro corner pizzeria Pizza Dads is the place to go for a slice of pepperoni and fountain sodas. For cocktails, try brick-lined bar 2637brew.
There's one main supermarket in Brewerytown: Aldi, located on Girard Avenue. It's adjacent to a large wine and spirits store. Several other smaller groceries and food shops are scattered around the neighborhood. Primal Supply Meats is an upscale butcher located a few blocks north of Aldi on 31st Street.
Brewerytown isn't known for its shops and stores, but there are a handful of businesses worth seeking out. Brewerytown Beats, on N Bailey Street is a wonderful record shop. Search + Rescue Drygoods, located on W Glenwood Avenue, is a vintage clothing emporium that's fun to browse through. Brewerytown Bicycles is a must for cyclists; it's easy to find on Girard Avenue.
Despite its history, Brewerytown doesn't really have cultural attractions — it's more of a destination for its restaurants and bars. It's worth noting two parks in the area: the petite 30th & Jefferson Street Park, and the larger Athletic Square Park, with its recreation center, public pool, and basketball courts. Brewerytown Garden, a community garden, is located just across the street.
Apart from that, you'll find things to see and do just outside the neighborhood's borders. Sprawling Fairmount Park is easy to access, as is the Schuylkill River Trail, a 75-mile multi-use trail that leads north to Valley Forge National Park. Picnic by the river, walk along the path, or ride a bike — there's a rental kiosk near Boathouse Row, the picturesque site of the city's historic rowing clubs. Cosmic Cafe and Ciderhouse is a lovely spot for an alfresco breakfast sandwich and a coffee while watching the boats come and go.
Smith Memorial Playground & Playhouse, a historic mansion and indoor-outdoor playground with a huge wooden slide, is a major attraction for families with small children. It's located just outside of Brewerytown in Fairmount Park. The Philadelphia Museum of Art, Eastern State Penitentiary, and the Philadelphia Zoo are all close to Brewerytown — walkable, if you're up for it, and easy to reach by bike, car, or public transportation.
Brewerytown isn't home to any colleges or universities, but there's a decent-sized student population in the area. With lots of new construction going up, housing options are on the rise, and the neighborhood is popular among 20- and 30-somethings. Thanks to Brewerytown's location, it's easy to reach from a number of university campuses in the city, most notably Temple University to the east. Girard College, a prestigious boarding school, is located in the neighborhood.
We rate and sort every listing based on fair market rent.