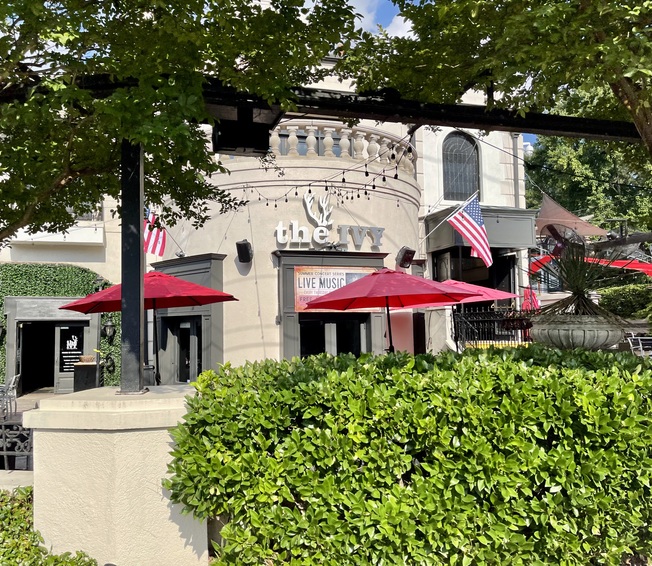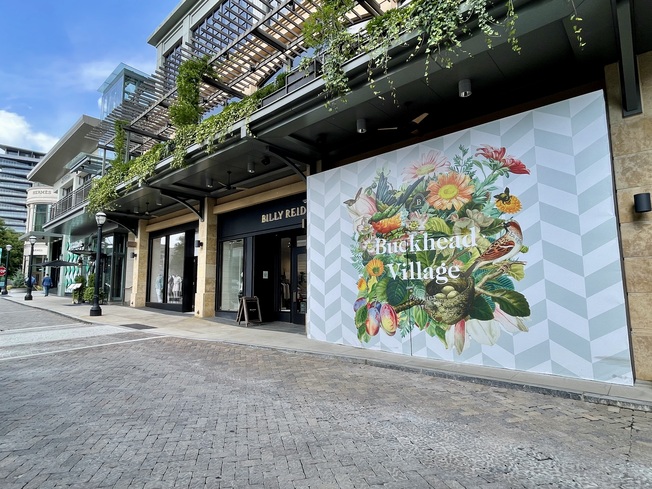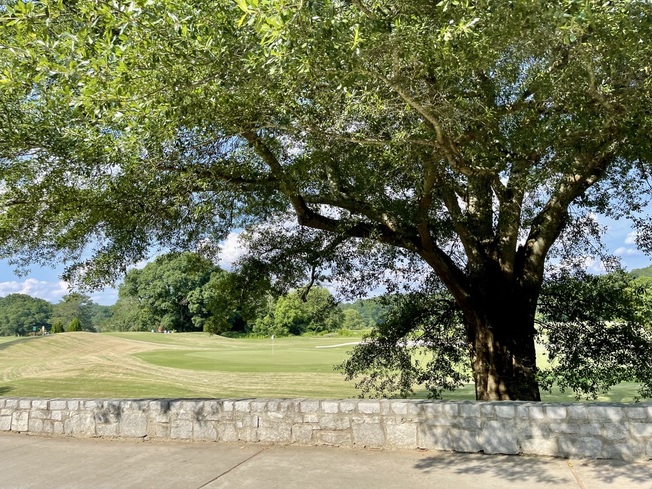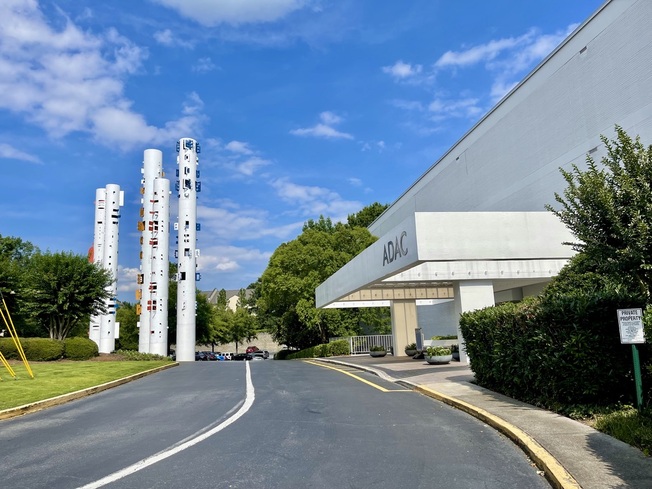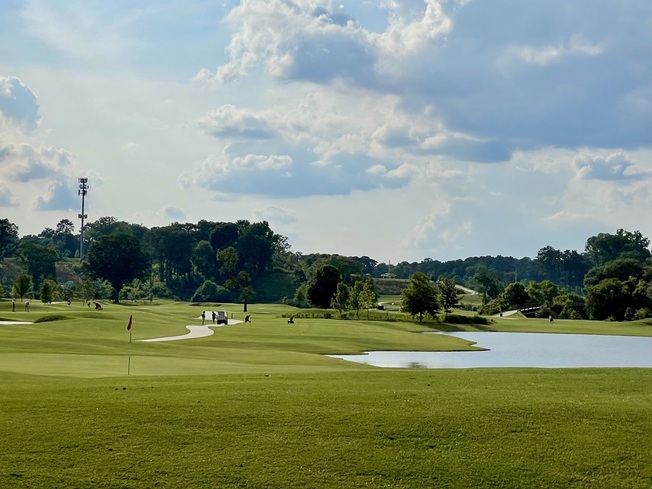 ---
| | Median Rent | Median Sqft |
| --- | --- | --- |
| Studio | $1,542 | 549 sqft |
| 1 Bed | $1,790 | 753 sqft |
| 2 Beds | $2,549 | 1,200 sqft |
| 3+ Beds | $4,950 | 1,918 sqft |
One of the wealthiest zip codes around, Buckhead is sometimes referred to as the Beverly Hills of the South due to its affluence and affection for opulence. Buckhead is also known for its lively restaurant scene, nightlife, and upscale shopping. Nowadays, you'd never guess at Buckhead's humble beginnings.
In 1838, Henry Irby, the first Buckhead settler, bought a 200-acre plot of land for $650. After his purchase, he built the two buildings he felt his new community, dubbed Irbyville, needed: a tavern and a grocery store. Legend has it that he then mounted the head of a buck nearby, and visitors began using the taxidermy as a landmark. "Meet at the buck's head" became well-known, and soon enough, Irbyville was renamed Buckhead.
Throughout its history, Buckhead remained filled with dense forest, becoming a reprieve for wealthy Atlantans during scorching Atlanta summers. Prominent families built large estates throughout the area, and as the population continued to increase, so did the homes. As time progressed, Buckhead distinguished itself as one of the most elite areas of Atlanta.
The area's success is, in large part, due to it being a business epicenter. Fortune 500 company, PulteGroup, is headquartered in the neighborhood, with other major corporations, such as Carter's. Atlanta Tech Village, the city's start-up core, is also headquartered here. Buckhead remains the third-largest business district within the city limits, falling just behind Downtown and Midtown.
Today, Buckhead has over 86,000 residents in its more than 40 residential neighborhoods. Even the governor of Georgia lives in Buckhead. The state's governor's mansion in Buckhead's Tuxedo Park overlooks West Paces Ferry Road.
While Buckhead is home to some of Atlanta's wealthiest neighborhoods, it also offers moderately priced starter homes for young families.
Public schools in the area include E. Rivers Elementary School, Garden Hills Elementary School, Morris Brandon Elementary School, Sarah Rawson Smith Elementary School, Warren T. Jackson Elementary School, Sutton Middle School and North Atlanta High School. Additionally, Buckhead has a number of private schools.
As with most neighborhoods in Atlanta, a car is your best bet when getting from one place to another. Many of Buckhead's popular shopping and entertaining destinations offer free or validated parking. From Buckhead, it's easy to access all of the city's major thoroughfares, including Georgia 400, I-75, I-85, and even I-285.
Buckhead's core, Peachtree Street from Piedmont Road to just north of Phipps Plaza, features wide sidewalks for pedestrians, walkers, and runners. Although Buckhead has historically opposed bicycle lanes, the city is mandating that all new and renovated streets be "complete streets," inclusive of all users, including cyclists. In other words, any street additions or improvements must incorporate bike lanes.
For public transportation, the Metropolitan Atlanta Rapid Transit, called MARTA by locals, has three stations in the area: Lindbergh, Buckhead, and Lenox stations. A series of railroad corridors turned biking and walking paths, the North BeltLine trail, is not yet connected to the Eastside trail, but it still provides extensive areas for recreation. Additional walking paths include PATH 400, a 5.2-mile paved trail throughout Buckhead, connecting various trails, parks, neighborhoods, and retail establishments.
Restaurants in Buckhead include everything from upscale business-dinner approved options to hole-in-the-wall establishments. The country's very first Moe's Southwest Grill is at the corner of Peachtree Road and Peachtree Avenue. Henri's Bakery, a local French-style bistro, has been in business since 1929 and keeps Buckhead's sweet tooth satiated. Peachtree Hill's Treehouse is an unassuming pub amid, you guessed it, towering Buckhead trees. Coffee aficionados flock to Dancing Goats on Peachtree Street or head to East Pole in south Buckhead. For that old-school Buckhead experience, don't miss Chops Lobster Bar for fried lobster tail served with honey mustard. Of course, the old guard leaves room for the new guard too. The Chastain at Chastain Park has an inventive yet inviting American menu in a serene setting.
For more of a scene, there's a series of restaurants at the St. Regis, including the St. Regis Bar, which provides serious sips and ample people-watching. Atlas, located within the hotel, is the ultimate fine dining experience, but what's even better is the restaurant's incredible art collection. The Lewis Collection is one of the largest 20th-century private art collections in the world.
Buckhead was once the center of Atlanta's late-night social scene, and many establishments still operate as they did in the good old days, staying open into the wee hours. Well, at least until 2 AM before Buckhead's noise ordinance begins. Five Paces Inn has been quenching thirst among patrons since 1955. There's also The Ivy, a favorite for young professionals, located in a Buckhead mansion turned bar. Across the parking lot, find Johnny's Hideaway, a bar and dance club that's been a Buckhead institution since 1979, playing music from the 50s to today.
Looking for a grocery store in Buckhead? Take your pick. There are several Target, Kroger, Publix, and Fresh Market locations to choose from. There is a Whole Foods, a Whole Foods 375, and a Trader Joe's. On Saturdays from March to December, there's also the Peachtree Road Farmers Market held at The Cathedral of St. Philip.
For many years, Buckhead has been Atlanta's premier shopping destination. Lenox Square, Atlanta's most well-known mall, opened in 1959. At the time, it had 60 retail stores and was anchored by the city's own Rich's department store. Today, Lenox Square is a bustling shopping hub with nearly 200 stores. It sprawls beyond its grounds to neighboring Shops Around Lenox. It also serves as the starting point of the Peachtree Road Race, the world's largest 10K. Its younger shopping destination sister, Phipps Plaza, is located to the northeast, just across Peachtree Road. Phipps Plaza is best known for its palatial interiors that feature mahogany walls, marble floors, and crystal chandeliers. Notable fashion brands such as Gucci, YSL, and Tiffany & Co. all make their home at Phipps Plaza.
At nearby Buckhead Village District, there are even more luxury brands to peruse, including Dior, Hermes, Christian Louboutin, and Jimmy Choo. In Buckhead, you'll also find many art galleries such as Anne Irwin Fine Art, Buckhead Art Company, and Huff Harrington Fine Art. For those seeking interior decor, do not miss the Atlanta Decorative Arts Center, also known as ADAC. Once open only to the trade, ADAC is now fully open to the public, giving everyone access to interior brands such as F. Schumacher, Kravet, and Scalamandre.
Buckhead is a neighborhood rich with history that's on full display at the Atlanta History Center. Here, visitors can explore 33 acres of historic homes, living history buildings, gardens, museums, and more. The two most prominent features of the history center are the Swan House, a Renaissance revival-style home and former residence, and the Cyclorama, a 132-year-old hand-painted work of art that stands 49 feet tall and depicts the Battle of Atlanta, a victory for Union troops during the Civil War.
The Buckhead neighborhood also has ample greenspace, much of which is used for sports. Take, for example, Chastain Park. With 268 acres, Chastain is one of the largest parks in the city. It features a pool, equine center, baseball fields, amphitheater, an 18-hole golf course, plus a 3-mile paved trail surrounding the park and the golf course. It is estimated that 250 people use this path per hour! Speaking of golf, Buckhead has not one but two courses. Bobby Jones Golf Course opened in 1932 as a tribute to Atlanta's most famous golfer. It is a 9-hole, reversible course, set in the shadows of Atlanta's skyline. Its neighbor, Bitsy Grant Tennis Center, is the largest public tennis center in Atlanta and has the only public clay courts in town.
Buckhead is home to Georgia State University's J. Mack Robinson College of Business and The University of Georgia's Terry College of Business Executive Education Center. And thanks to its three MARTA stations, Buckhead offers easy transportation to and from other in-town universities, including Clark Atlanta University, Georgia Tech, Georgia State, Morehouse College, SCAD, and Spelman College. It's also a quick drive to Decatur's Emory University and Agnes Scott College.
We rate and sort every listing based on fair market rent.