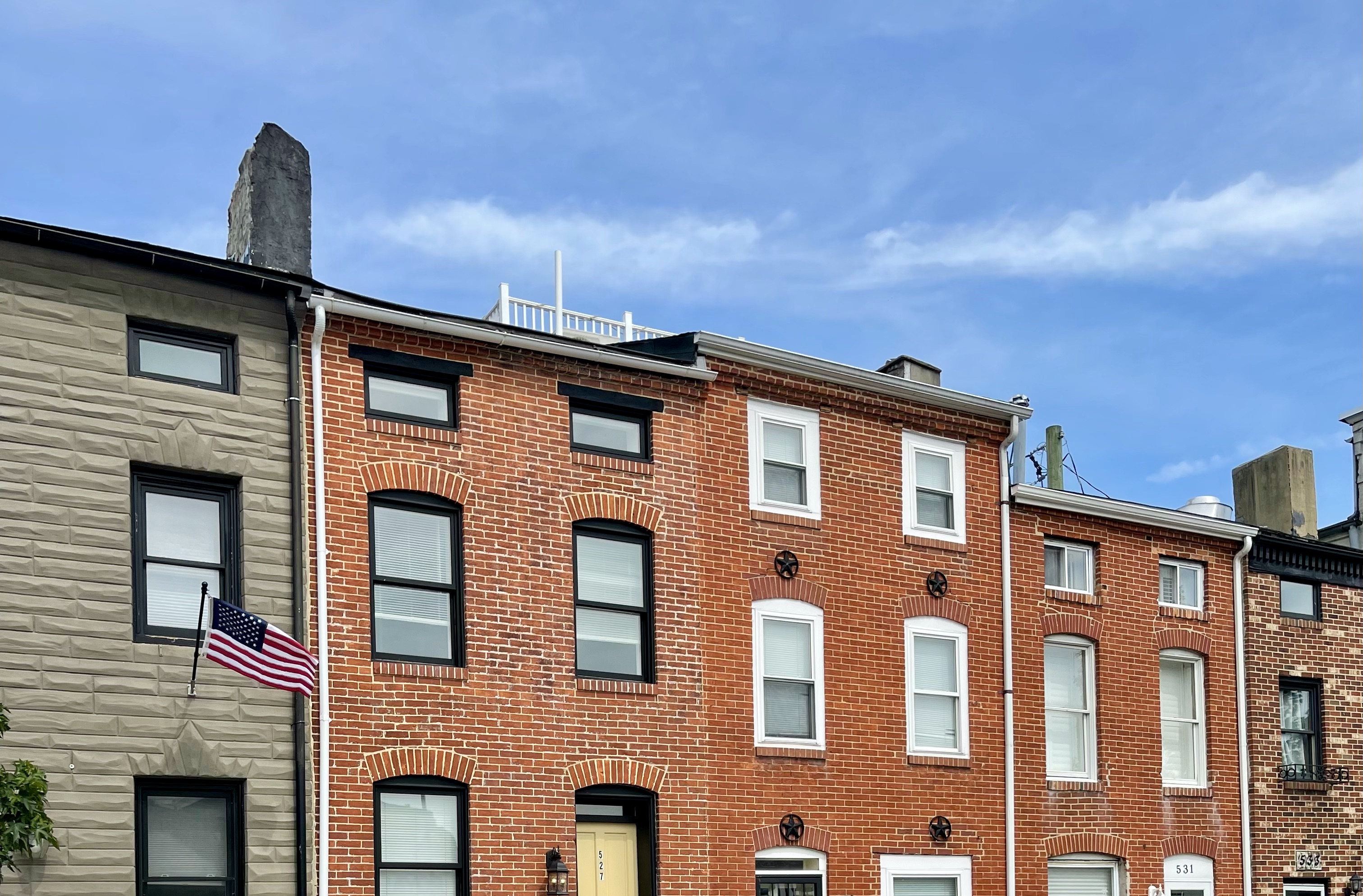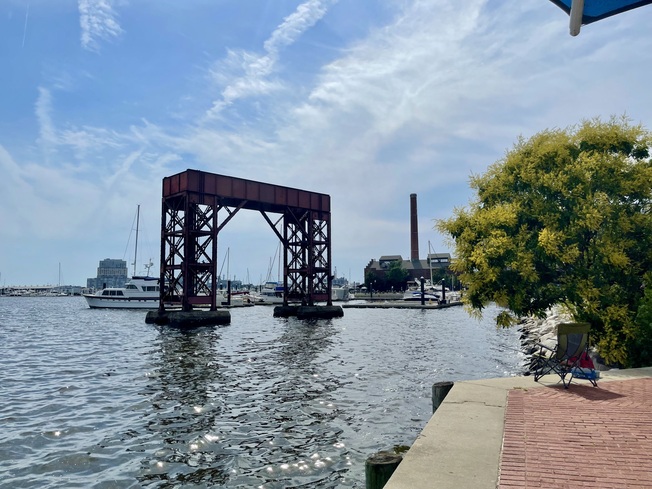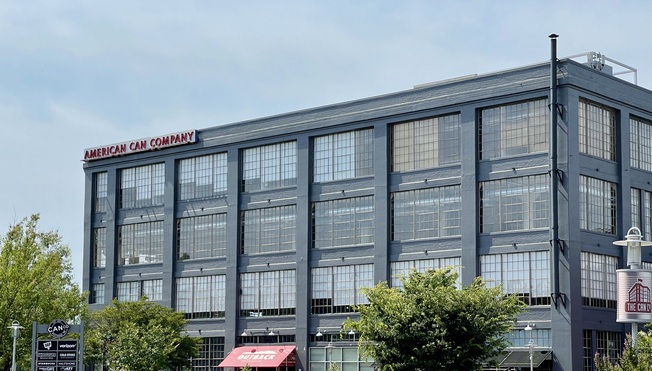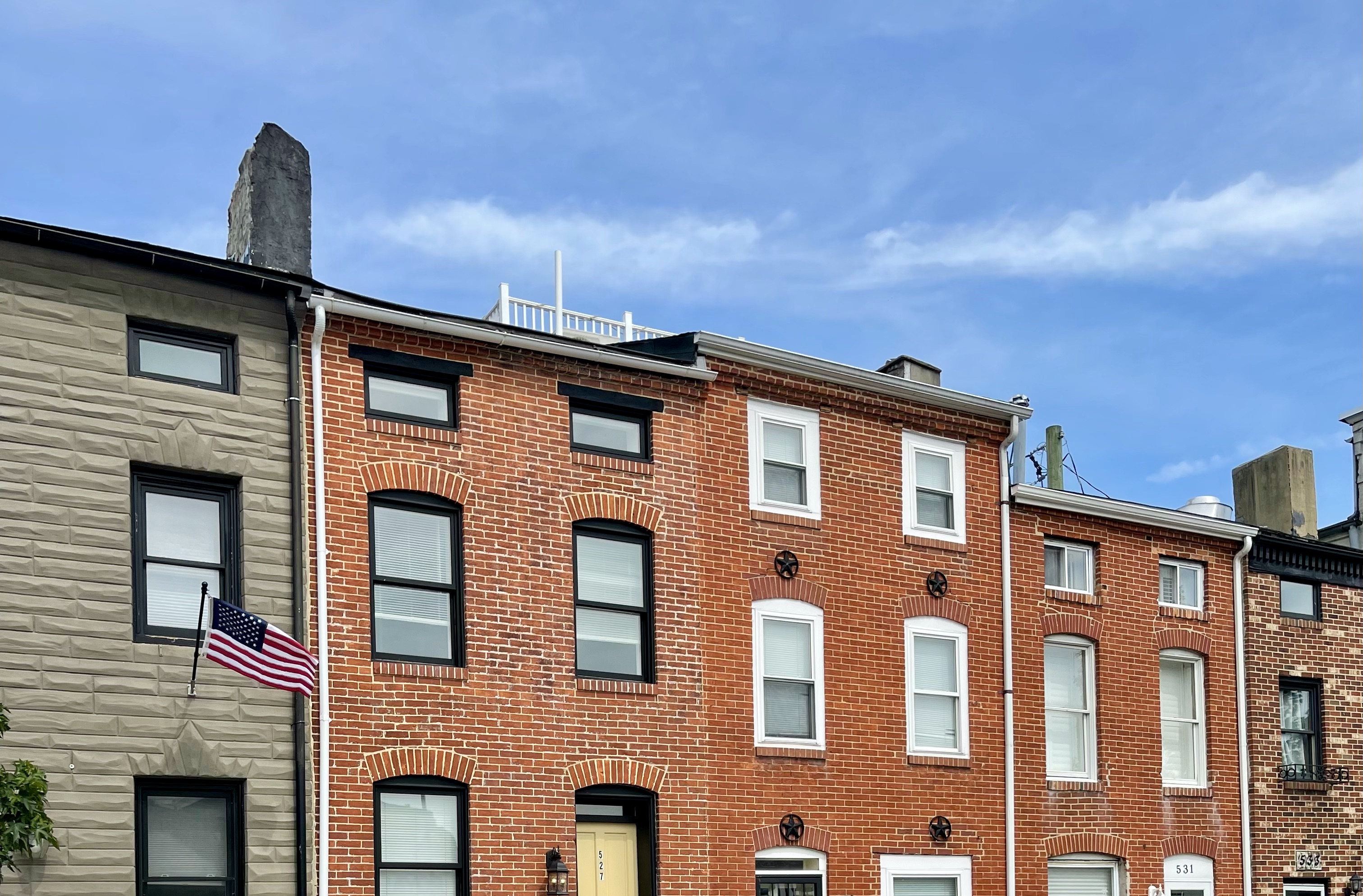 ---
| | Median Rent | Median Sqft |
| --- | --- | --- |
| Studio | - | - |
| 1 Bed | $2,100 | - |
| 2 Beds | $2,300 | 1,476 sqft |
| 3+ Beds | $3,600 | 2,080 sqft |
The advertisers at National Bohemian (Natty Boh) Beer must have had Canton in mind when they dubbed Baltimore "The Land of Pleasant Living." While the Brewery's headquarters at the corner of O'Donnell and Conkling streets have since moved, its 1960s catchphrase lives on, and a recent renaissance has been brewing here. Once an endless stretch of shipyards and canning factories, this 2-mile neighborhood is now one of the city's hottest zip codes. It's a perfect pairing of authenticity with modern convenience — just like malt and hops.
When it comes to looking for apartments in Canton, new construction sits side-by-side redeveloped warehouses, waterfront condos, and historic brick rowhomes. Cycle studios and juice bars have sprung up near age-old taverns and generations-loved restaurants. There's a residential feel here with a little more elbow room on this side of the Harbor — Patterson Park provides space to stretch out while Canton Waterfront Park plays host to both AVAM's springtime Kinetic Sculpture Race (a Baltimore tradition you must see to believe), and WTMD's popular First Thursday concerts. Canton's proximity to Downtown and I-95 makes commuting a breeze, while the neighborhood's sailboat-dotted waterfront connects to points around the Harbor via the Baltimore Water Taxi.
The area is home to recent grads, professionals, young families, and empty nesters. Boasting some of the city's most prime real estate, Canton is watched over by Mr. Boh himself high atop the National Brewery Building — his neon red visage can be seen far and wide at night, his sly wink a perfect reflection of the fun-loving spirit that sums up Baltimore.
Following a grid, Canton's northern boundary is Eastern Avenue ending at Patterson Park, while it terminates in the south at the Harbor's shores. Chester Street and Conkling Street make up its boundaries to the west and the east.
This neighborhood enjoys easy access to I-95 and I-895 via the Boston Street and O'Donnell Street exits. The Ponca Street Bus Station is visited by Greyhound, Peter Pan, and Flixbus buses, which provide regular service to NYC, Boston, and Washington, D.C.
There are highly walkable and bikeable stretches of Canton, particularly along the Promenade, an eight-mile walkway and bike path encircling the Inner Harbor. While the section by The Shops at Canton Crossing has yet to be completed, walkers and joggers can rejoin the Promenade at Canton Waterfront Park and enjoy it for about a mile until it meets Aliceanna Street in Fells Point.
For the most part, the shops and restaurants in Canton are spread out along two main thoroughfares, Eastern Avenue and Boston Street. The feel here is more "suburban" than, say, in Fells Point or Downtown and, during the construction of The Shops at Canton Crossing, Boston Street was even widened to include 4 lanes of traffic, making it dicey for pedestrians. That means having a car is a priority — either one you own or through a car-sharing membership like ZipCar, which has multiple locations in the neighborhood. The good news is that, unlike in other parts of the city, parking in Canton is plentiful and, alongside its newest shopping areas, even free.
There are Public Transportation options, but they are limited: the MTA CITYLINK Gold and Navy Routes run along Eastern Avenue and Boston Street. One-way fares cost $1.90 and can be purchased on the CharmPass mobile app. The city's free Charm City Circulator bus is noticeably absent on the streets of Canton due to the fact that the Red Line rapid transit plan that would have connected Canton and Johns Hopkins Bayview Medical Center to points downtown in West Baltimore and Baltimore County was vetoed by Maryland Governor Larry Hogan in 2015.
Arguably the coolest way to get to work is by water: The Harbor Connector is a free water shuttle service operated by the city and stops at Canton Waterfront Park.
Adding to the allure of living in this part of Baltimore are the many hangouts, bars, and restaurants in Canton.
Canton's waterfront locale sets a memorable scene for outdoor dining featuring—you guessed it—fresh catches from the Chesapeake Bay. Bo Brooks has been serving crab soups, fried shrimp, and seafood salads since the 1960s. Oprah Winfrey gets her crabs at Captain James Seafood Palace — its distinctive hull-shaped building is easy to spot. The Chausseur, named after a Chesapeake windjammer that outwitted the British during the War of 1812, serves crab-forward brunch specials on a lovely rooftop deck. Even Matthews Pizza tops its delicious deep-dish pies with crab; it's ranked among the best in the state by Food & Wine magazine.
Land-loving options abound, from old-school diners, like the 24-hour Sip & Bite, which was featured on the popular T.V. show Diners, Drive Ins & Dives, to the family-owned establishments like Atwater's, which makes soups, salads, and sandwiches sourced from local farms, and NiHao — run by the Chang Family who also operate multiple highly regarded Chinese restaurants in the D.C. area. Pho Bac offers buzzworthy Vietnamese cuisine, while Taqueria el Sabor del Parque is known for some of the city's best Mexican. The beloved Italian market, DiPasquale's, recently moved to a new location inside the Gunther Building, which is also home to the white linen napkin Gunther & Co. A little farther up the street is the award-winning Blue Hill Tavern. Meanwhile, gastropubs like Of Love & Regret are putting a new spin on the art of beermaking.
Grocery stores in Canton range from national chains like Safeway and Harris Teeter to the natural and organic Sprouts Farmers Market.
One of the city's biggest retail developments in recent years was the unveiling of The Shops at Canton Crossing — and in fact, it's still growing. There's something for everyone here, with national retailers like Target, Michael's, Nordstrom Rack, Loft, Ulta Beauty, and DSW Shoe Warehouse alongside local restaurant chains like Samos Greek Island Grill, Mission BBQ, and Akira Ramen. Also in the mix, you'll find a few mom-and-pop specialty shops and Canton Crossing Wine & Spirits.
Independent boutiques are scattered throughout the neighborhood. Be sure to take note of the adorable locally made gifts at 2910 on the Square, in Donnell Square, and Thrifty's Value Village, for secondhand treasures, on Eastern Avenue.
With all the new development, it might be hard to think of Canton as one of Baltimore's oldest neighborhoods, but many of its most important landmarks are still visible — if you know where to look.
For example, Captain John O'Donnell, the area's original 18th Century landowner, was a wealthy merchant who frequently sailed to Chinese ports, thus inspiring the name Canton. That's the reason why there is a very famous — and Instagrammable —pagoda in Patterson Park. This 6-acre public park was designed by Henry Latrobe and offers a wealth of free outdoor activities, from Zumba Classes to Dog Festivals, summertime Flea Markets to concerts, to name just a few. Just down the street is the Creative Alliance, which has a free contemporary art gallery with budget-friendly film screenings, hands-on art workshops, and artist studios that open for tours. It also sponsors the beautiful annual Halloween Lantern Parade in Patterson Park.
O'Donnell Square was dedicated to the neighborhood's founder, but not only did Captain John bring teas, silk, and ceramics to Baltimore; he sadly also traded slaves. In an effort to foster a more equitable history, the Canton Neighborhood Association successfully petitioned to take down the O'Donnell statue from the center of the Square, and Baltimore Mayor Brandon Scott removed it in 2021. Although much of the action in Canton now centers around The Shops at Canton Crossing, O'Donnell Square is still the site of many boutiques, restaurants, and bars. It's also the address of the elegantly restored Victorian-style Canton branch of the Enoch Pratt Library, which itself is the oldest free library system in America.
The rectangular-shaped steel structure floating in the water off the shores of Canton Waterfront Park isn't just abstract art; it's also a reminder of the neighborhood's industrial past. Just one of hundreds of steel supports that moved heavy cargo onto waiting ships, this structure was strong enough to lift entire rail cars and their freight. The Canton Waterfront Park is also home to Baltimore's Korean War Memorial, and its rolling green hills and winding paths inspire joggers and pop-up Yoga classes. It's also a popular spot for not doing much at all: From here, you can people-watch and view the enormous Navy ships as they sail into the Harbor.
Speaking of the U.S. Navy, here's an impressive bit of Baltimore trivia: the USS Constellation, the first ship in America's fleet, was launched at a shipyard on what is now the site of the Safeway.
There are even more modern-day wonders to be seen in the waters off Canton — for instance, Professor Trash Wheel is part of a team of solar-powered mechanisms working hard to keep the Harbor clean. All dolled up with googly eyes (and a PhD, we hear), she's located just behind the Anchorage Tower Condominiums.
Across Boston Street is perhaps the most important symbol of Canton's renaissance: the American Can Company, a former manufacturing plant, which supported Baltimore's once-thriving oyster industry. Closed in the 1980s, this was one of the first buildings to be redeveloped into retail and office space, fueling the neighborhood's rebirth.
Canton isn't home to any colleges, and while residents are proud of its blue-collar past, the neighborhood's status as one Baltimore's best has it squarely pointed towards the future. Its new apartment buildings, historic rowhomes and adaptively rehabbed industrial spaces attract young professionals and graduate students, particularly of Johns Hopkins University and the University of Maryland, which both have medical campuses a short commute away via points Downtown or on Interstate 95. Canton has it all: restaurants, nightlife, shopping, and a high standard of living, with its many parks and greenspaces. Now wouldn't Mr. Boh be proud?
We rate and sort every listing based on fair market rent.