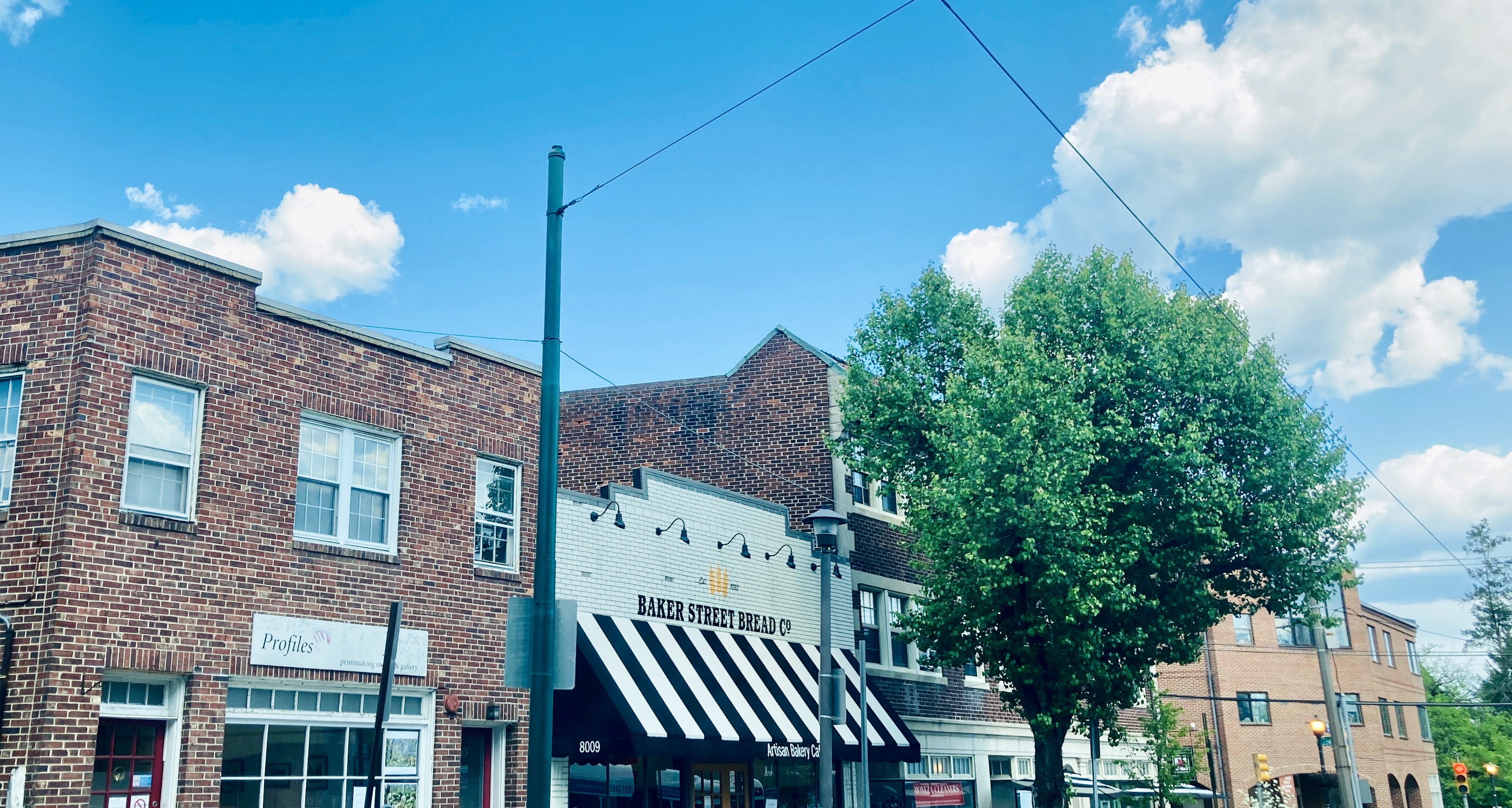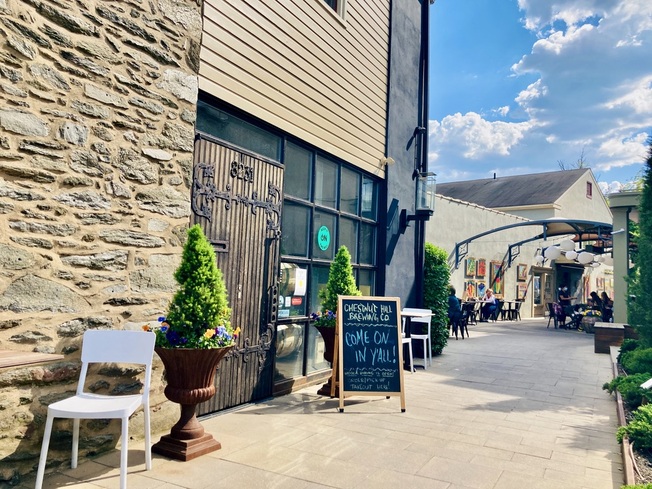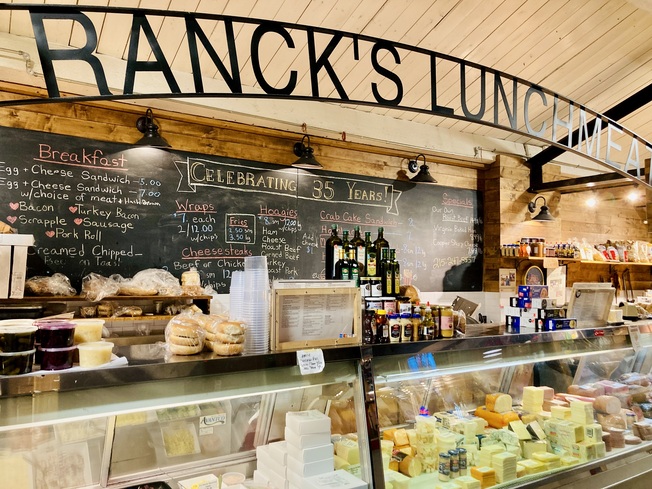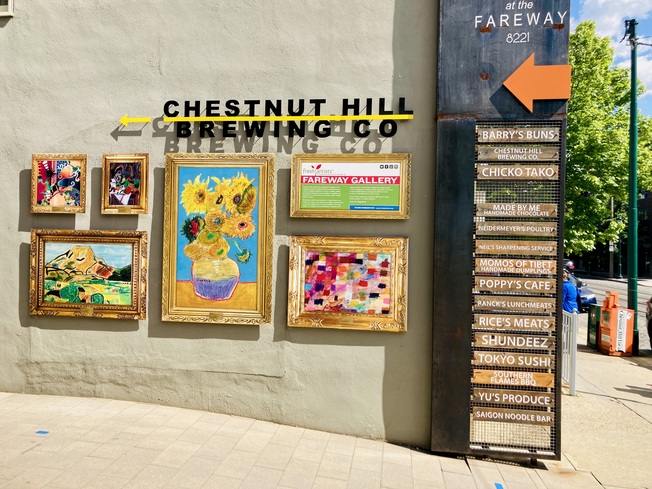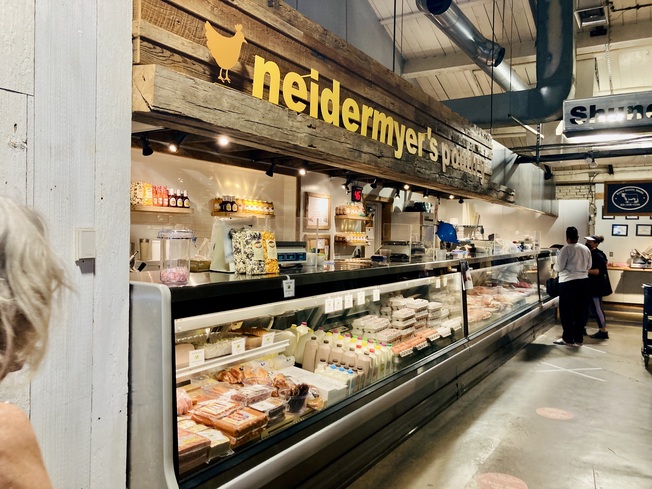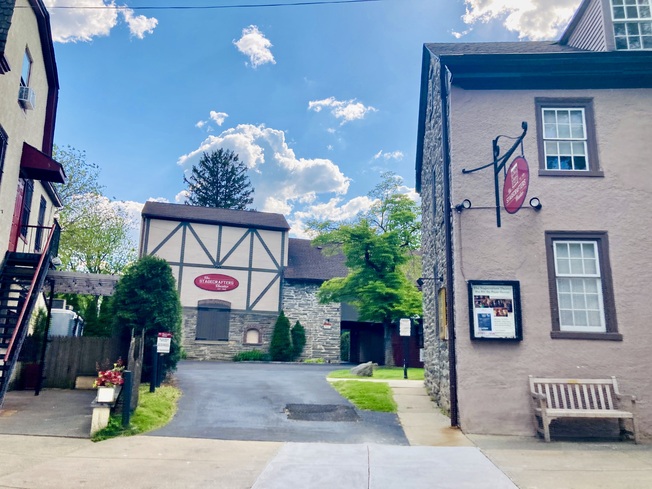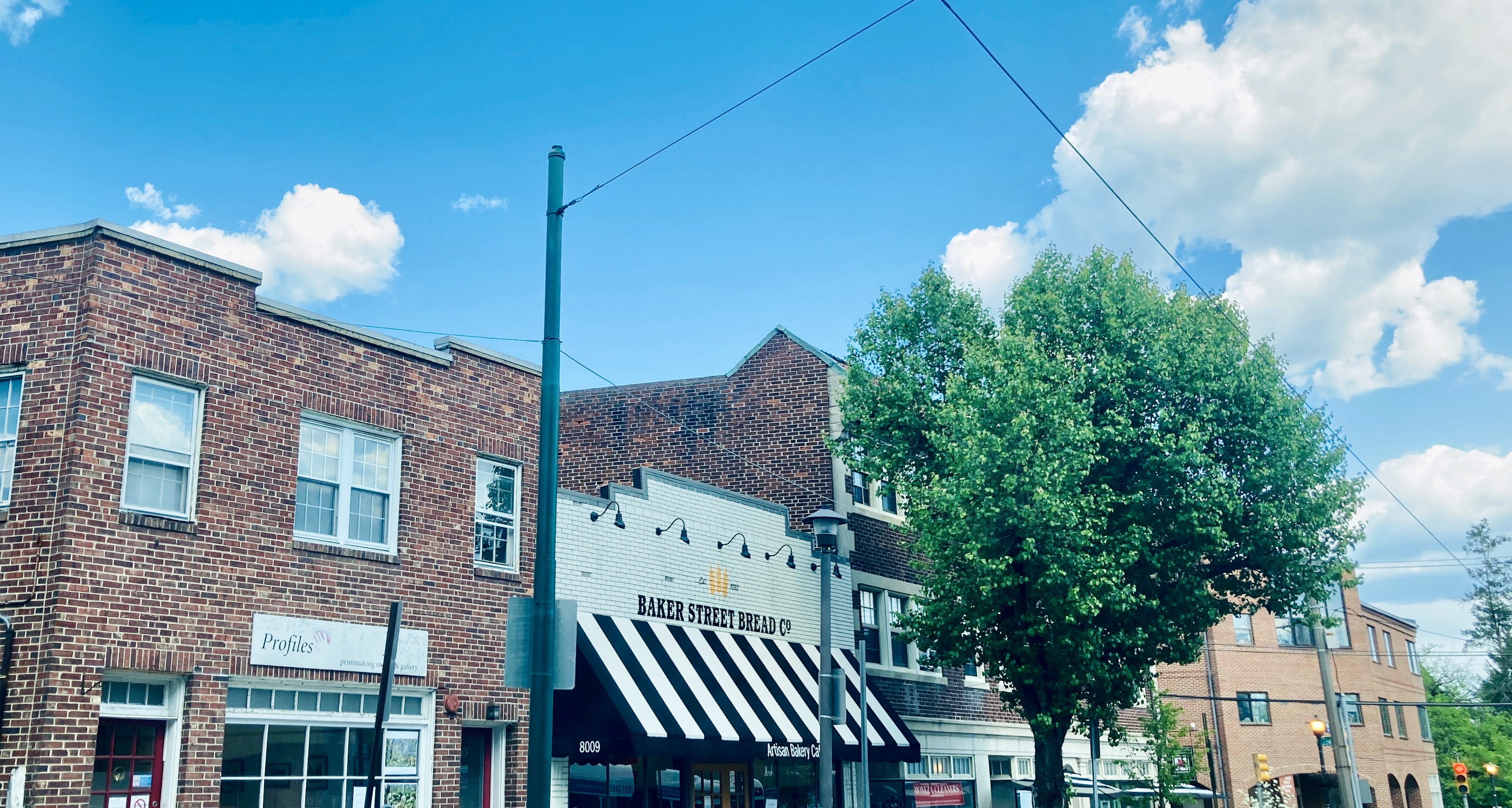 ---
| | Median Rent | Median Sqft |
| --- | --- | --- |
| Studio | $893 | 450 sqft |
| 1 Bed | $1,657 | 812 sqft |
| 2 Beds | $1,997 | 990 sqft |
| 3+ Beds | - | - |
"Philadelphia's Garden District" is Chestnut Hill's proud nickname. The moniker is fitting: located on a hill overlooking Wissahickon Valley Park, the Chestnut Hill neighborhood is home to Morris Arboretum of the University of Pennsylvania, the official arboretum of the Commonwealth of Pennsylvania. Residents also enjoy sprawling Pastorius Park, where festivals and special events are often held in summer, as well as easy access to a golf course, a cricket club, and a range of outdoor activities. Down in the gorge of the Wissahickon, more than fifty miles of trails are a playground for cyclists, joggers, hikers, and picnicking families.
But there's more to this elegant neighborhood than parks and plants. Germantown Avenue, the commercial heart of Chestnut Hill, is home to antique shops, bakeries, art galleries, and a modern farmer's market. The leafy residential blocks on either side are lined with old stone mansions and Victorian houses — many of which, of course, are framed by carefully landscaped yards and gardens.
Located just north of the neighborhoods of Germantown and Mount Airy in Northwest Philadelphia, Chestnut Hill rises up above the Wissahickon Gorge. It's fairly removed from downtown, but the neighborhood is well connected to Center City by train.
Two SEPTA train lines serve the neighborhood. The Chestnut Hill East Regional Rail line, originating at Chestnut Hill East Station, stops at Graver and Wyndmoor Stations en route to Mount Airy. The ride to Center City stations takes around 30 to 35 minutes, depending on where you board. A similar transportation time frame applies for the other SEPTA line with service to Chestnut Hill. The Chestnut Hill West Line has two stops in the neighborhood: Chestnut Hill West Station (the end of the line) and Saint Martins Station. SEPTA bus line 23 runs up and down Germantown Avenue. This is the neighborhood's main thoroughfare, connecting Chestnut Hill to neighboring Mount Airy.
The commercial zone of the neighborhood, on and around Germantown Avenue, is especially pedestrian-friendly. Cyclists pass through on their way down into Wissahickon Valley Park, with more than 50 miles of trails, though biking in the neighborhood is pleasant, too.
If you're traveling by car, Lincoln Drive is a twisty highway that winds down through the hills, connecting Chestnut Hill to Manayunk, Roxborough, and East Falls below. From there, merge onto I-76 to drive straight into the city.
Street parking along Germantown Avenue is difficult on weekends. Luckily, Chestnut Hill offers six parking lots with kiosks for payment with cash or credit card. It's also easy to find a spot in more residential areas, like the leafy area around Pastorius Park.
When it comes to restaurants in Chestnut Hill, the Market at the Fareway is a hub of gastronomic activity. A modern farmer's market with a covered patio and beer garden area, the venue hosts a range of food and drink vendors, including Poppy's Cafe, Saigon Noodle Bar, Tokyo Sushi, Momo's of Tibet, and Chestnut Hill Brewing Company. But that's not all. You'll also find a butcher, an upscale deli, and stands specializing in baked goods, produce, and artisanal chocolates. Order pizza and sip an IPA by the outdoor fireplace, or stop by for groceries to take home.
A few blocks down the street, Bredenbeck's Bakery & Ice Cream Parlor is a local institution offering homemade ice creams, cakes, cookies, and pastries. Breakfast Boutique is a great stop for a morning pick-me-up, while Cake, a one-of-a-kind bakery and brunch spot, is located in a restored greenhouse filled with fresh flowers.
Campbell's Place, modeled after an English pub, features a century-old bar, cozy booths, a great beer selection, and comfort food made with seasonal produce. For alfresco dining, try pasta, salad, and sandwiches at the outdoor tables at Chestnut Grill & Sidewalk Café, part of the Chestnut Hill Hotel. The beautifully illuminated patio at Mica Restaurant, serving high-end tasting menus, is a good choice for a special occasion. And lively El Poquito does modern Baja-style Mexican cuisine, including tacos, empanadas, and excellent ceviche, and also has a spacious patio that's appealing in warmer weather.
Down in the Wissahickon Valley Park, historic Valley Green Inn is the perfect stop for brunch after hiking in the woods. Though it's not technically part of Chestnut Hill, this landmark restaurant is close to the neighborhood.
There's a large supermarket on Germantown Avenue called the Fresh Market. It's just across the street from the Market at the Fareway with its produce stands, butcher, and coffee shop. A few blocks away, next to Wyndmoor Station, there's an Acme. A wonderful place to shop for fresh fruits and vegetables in the neighborhood is the Weaver's Way Co-Op. Smaller grocers carrying gourmet products include the Spice Rack, Evergreen Cheese, and the Foodery, which stocks a wide selection of craft beer. A dedicated wine and spirits store is located a block away from the Chestnut Hill East Station.
If you're driving in from the city or from adjacent Mount Airy, Chestnut Hill Flower & Garden welcomes you to the neighborhood. This charming indoor-outdoor florist and garden shop is a classic, and there's a second garden store further along the avenue, Robertson's Flowers, with an attached cafe located inside an old greenhouse.
Shopping in Chestnut Hill is a pleasure, with independently run shops, art galleries, and antique stores lining Germantown Avenue along the main drag. There's a jewelry store, a candy shop, and boutiques specializing in children's and women's clothing, plus consignment retailers like Greene Street and Bird in Hand. You'll also see several shops carrying gifts, accessories, and homewares, including Ten Thousand Villages, Isabella Sparrow, and Artisans on the Avenue. Even the sporting goods store in the neighborhood, Chestnut Hill Sports Inc, is pleasingly quaint, with a vintage-style storefront and friendly service. Tucked between the townhouses, Chestnut Hill also has nail salons, pharmacies, a CVS, and a Staples.
Picturesque Chestnut Hill feels like a town of its own, and it's a pleasure to stroll through the commercial heart of Germantown Avenue, stopping at cafes and shops along the way. A walk through Gallery Row, a string of art exhibition spaces and shops right in the middle of the avenue, takes you through several venues showing paintings, fiber arts, and photography.
Apart from the avenue, there are several cultural attractions in Chestnut Hill worth a visit. Morris Arboretum of the University of Pennsylvania, located on the northern side of Chestnut Hill, is a 92-acre Victorian landscape garden with thousands of varieties of plants and flowers. Some of the oldest, rarest trees in the region grow here, and the landscape attracts a diverse population of birds. There's an outdoor sculpture gallery, antique fountains tucked into the greenery, a garden train ride for children, and live jazz on weekend evenings in the summer. The arboretum is accessible through a timed ticketing system.
Nearby, Woodmere Art Museum displays paintings, sketches, and sculptures by regional artists from the 19th century through the present. It is housed in a Victorian mansion and hosts jazz and classical music concerts on weekends. Theatergoers won't want to miss the Stagecrafters, a non-profit venue hosting classic and modern theater performances.
Get a breath of fresh air in Pastorius Park, a shady wooded space that hosts food festivals on summer weekends. From there, it's a short stroll to Wissahickon Valley Park, located in a deep wooded gorge with a creek flowing through it. The ability to walk right into the Wissahickon, with more than fifty miles of trails for hiking, cycling, and walking, is one of the top perks of living in Chestnut Hill. Pedal along Forbidden Drive, try your hand at fishing, hike in the forest, or just relax over a leisurely lunch at Valley Green Inn.
Chestnut Hill is home to one private Roman Catholic university, Chestnut Hill College. It's located on the northern edge of the neighborhood, next to the Morris Arboretum. The enrollment is small, with just a few thousand students on campus. Many students live in the area, but it's just as common to commute, as Chestnut Hill is a relatively expensive area for undergraduates and grad students alike.
We rate and sort every listing based on fair market rent.