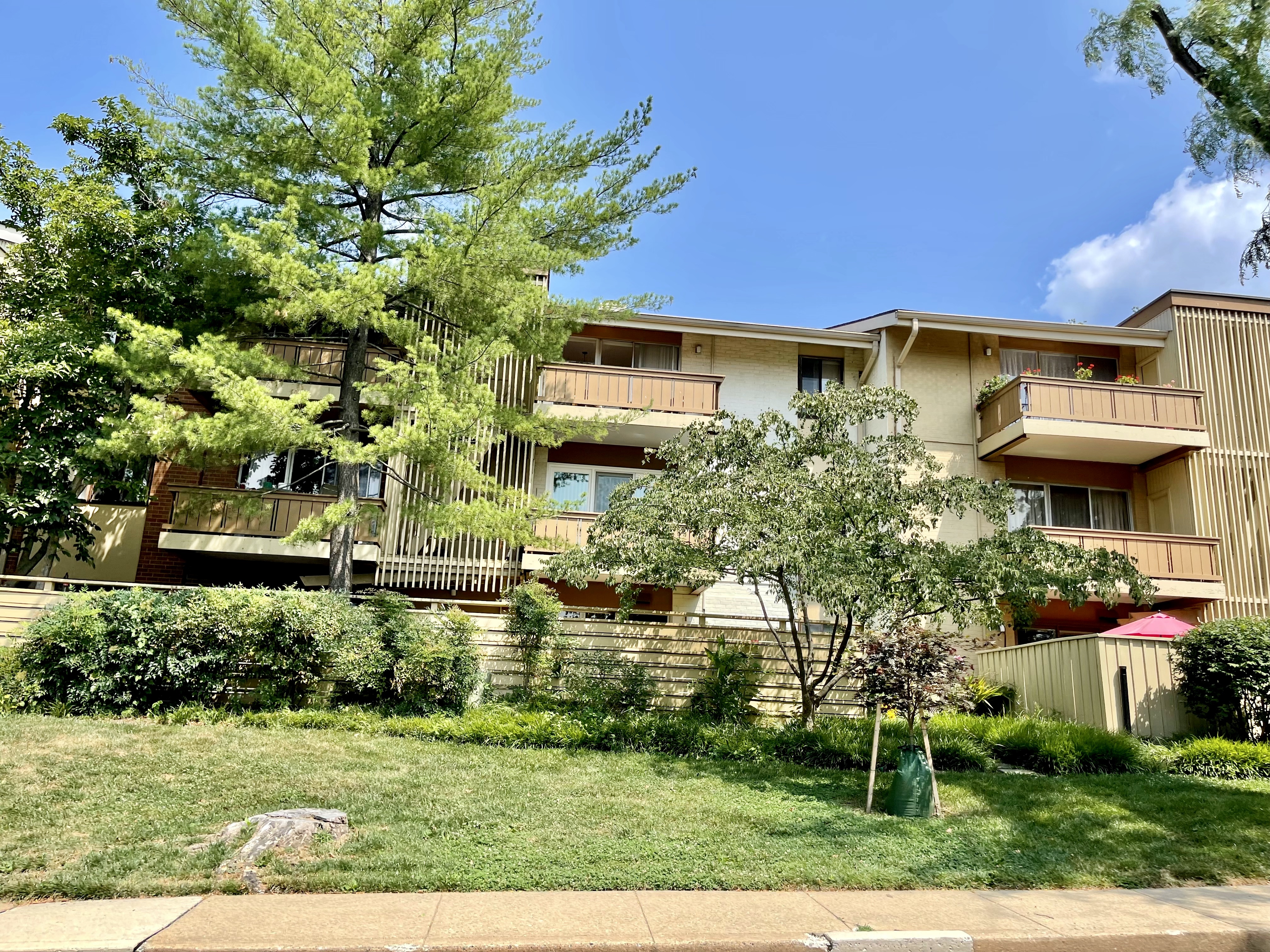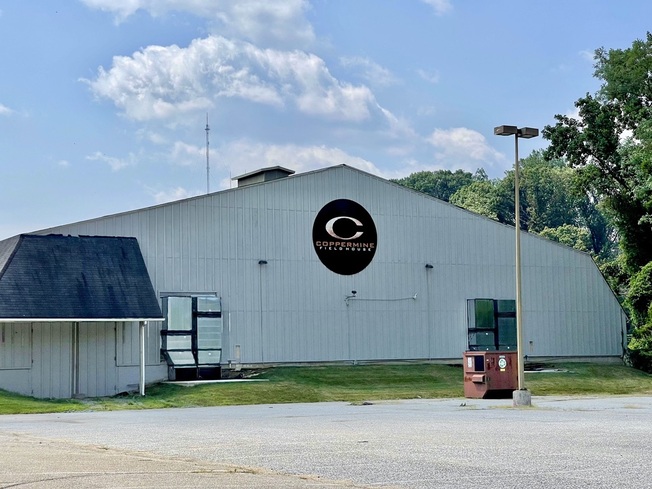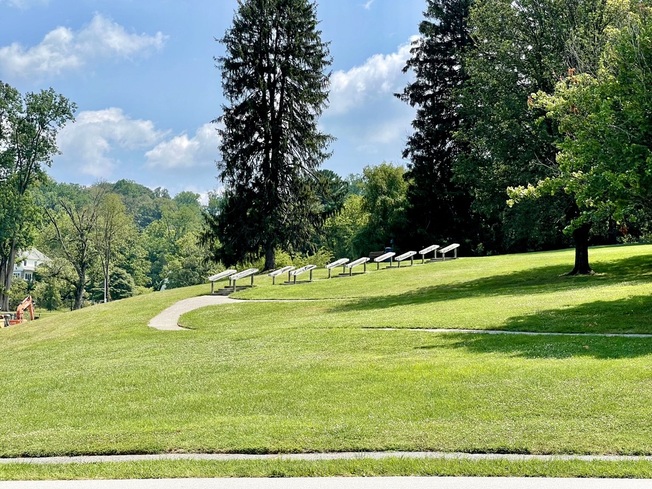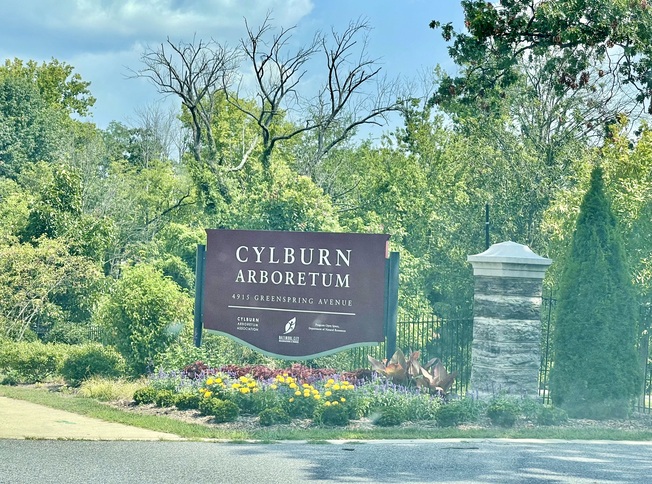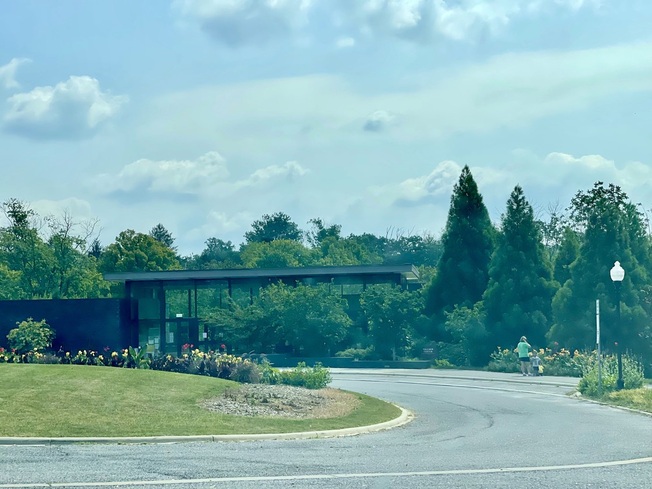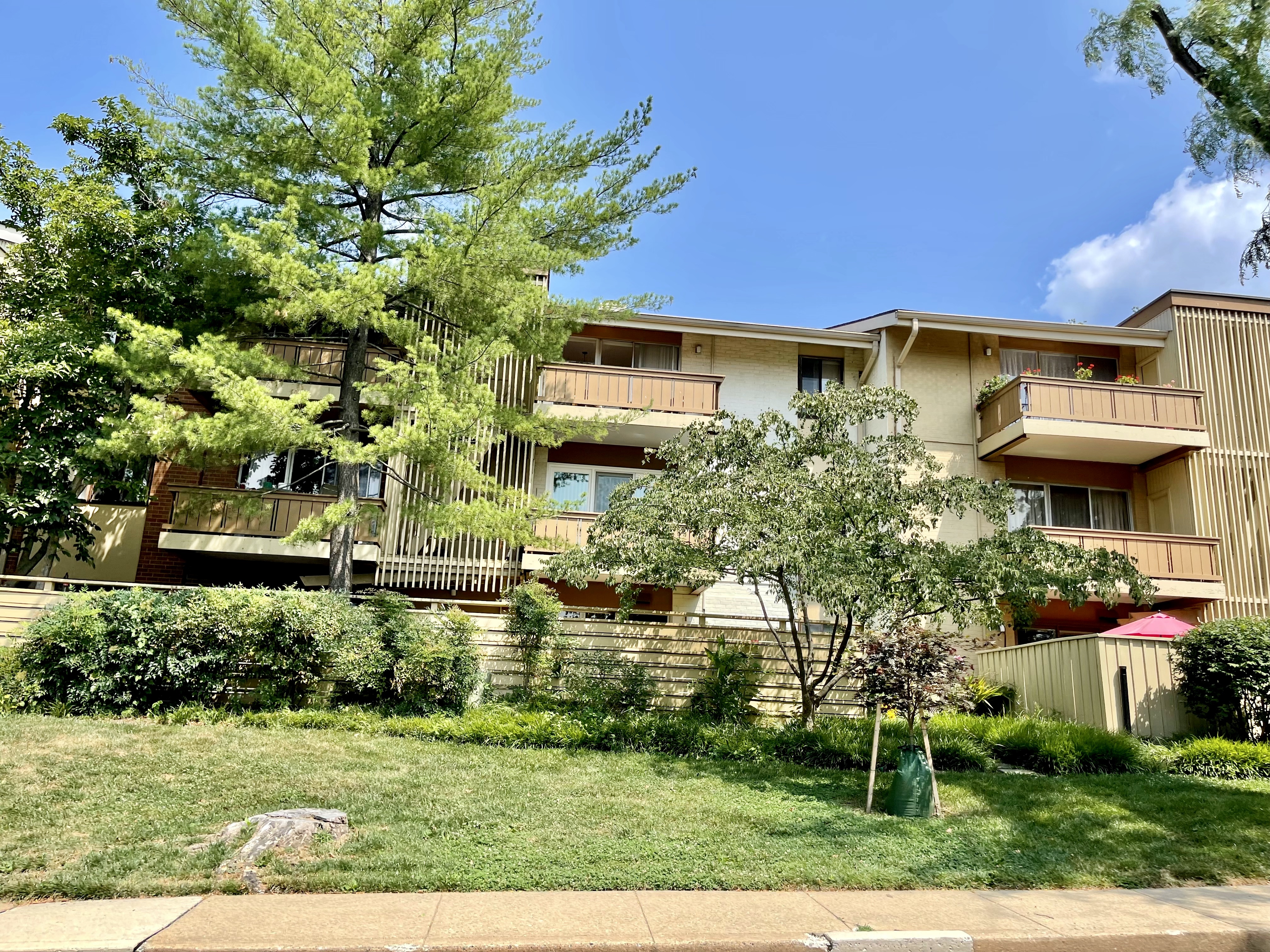 ---
Built on the rolling greens of a former golf course, the upscale retail and residential development of The Village of Cross Keys has long been regarded as one of Baltimore's most desirable neighborhoods. Park-like surrounds lend a tranquil feel to the neighborhood. In the 1980s, even Oprah Winfrey had a condo here when she worked at WJZ-TV.
The neighborhood dates back to 1963 when developer James Rouse purchased land sight unseen from the Baltimore Country Club to create the first planned community in all of Maryland. The nine current condo buildings have a contemporary architectural style and many feature balconies. One, Harper House, was designed by a young Frank Gehry. James Rouse was also responsible for Harborplace at the Inner Harbor, which revitalized Baltimore's Downtown.
In recent years, the department stores of Towson Town Center and the elegant boutiques of Harbor East have become the darlings of shoppers, resulting in a dip in The Village's popularity from a retail therapy standpoint. Still, there's a Williams-Sonoma here, as well as a FedEx, dentist office, day spa, plus a handful of clothing boutiques. And, with The Village of Cross Keys' recent sale to a local developer, new additions to the neighborhood are afoot. At the time of the writing of this guide, plans are underway to construct a new apartment building and grocery store, both of which will add a fresh dimension to this planned community.
Located off I-83, Cross Keys is convenient to destinations north of the city as well as to Downtown Baltimore. Nature lovers of all ages will enjoy Cylburn Arboretum, a 200-acre wonderland of gardens and trees, right next door. Also nearby are some of Baltimore's best private schools, Roland Park Country School, Bryn Mawr, and Gilman, making Cross Keys an attractive option for families. For those seeking a quiet escape from the city's hustle and bustle yet still want to remain close to all the sights, the Village of Cross Keys scores a hole in one.
Cross Keys' boundaries include Northern Parkway to the north, Falls Road to the east, W. Cold Spring Lane to the south at Polytechnic and Western High Schools, and I-83 to the west. All of these roads are major thoroughfares, with high speeds and traffic congestion, and as such, it's best to keep bikes within the gated community or next door along Cylburn Arboretum's paved pathways.
Points of interest are fairly spread out around these parts, making it more of a driving than a walking part of town. Parking in Cross Keys is no problem, thanks to plenty of free parking lots.
Mass Transit options include MTA's Local Link 94 bus, which stops from Mount Sinai Hospital to Fort McHenry. The closest Light Rail station is on Cold Spring Lane. Penn Station's rail hub is only about a 10-minute drive down I-83; in addition, the highway connects with the Baltimore Beltway, I-695, about 10 miles to the north.
There is just one restaurant in the Village of Cross Keys, and that's the Village Square Cafe, open for three meals with shaded tables on its flower-filled patio. It's a casual spot known mainly for its all-day breakfasts and coffee, although sandwiches, such as its hummus wrap, salads, burgers, and thin-crust pizzas, are also on the menu.
Just a few minutes' drive away, in Mount Washington, the Mt. Washington Tavern is known as a convivial hub and the area's best bar, with beers on tap, a long wine and cocktail list, and an array of fruit-flavored crushes. It also serves great food. Shareables include Bavarian pretzels with a cheese dipping sauce and truffle fries, and there are many crab-focused entrees: think crab cakes, crab wontons, and cream of crab soup. For dessert, there are cheesecake bites, cakes made with seasonal fruits, and Taharka Brothers Ice Cream.
Petit Louis, in Roland Park, is a classy French bistro that's busy round the clock because diners return time and again for familiar flavors like mussels in a garlicky broth, steak frites, spice-roasted Rockfish, and a savory Quiche Lorraine. Its all-French wine list is over a dozen pages long. Pastry Chef Michael Brown's Opera cake, an almond sponge with endless layers of chocolate ganache and espresso buttercream, will make your lips sing.
Pekara Bakery, on Cold Spring Lane, is the newest offering from the team behind Roggenart in Mount Washington, which closed in 2020. Owner Rodomir Mihajlovic and head baker Borislav Petkovic strive for perfection with their handmade cheesecakes, 3D cakes, cupcakes, pastries, cookies, and breads. Each and every confection is given due attention; truly, their pastry case is a work of art, and everything looks too good to eat — almost.
You can toast the end of another fine day with your lager of choice at one of the areas' many breweries: Union Craft, Waverly, and Nepenthe are all located nearby in Hampden.
For organic produce, head to the Whole Foods at Mount Washington Mill. Larger grocery orders can be satisfied at the Giant Food on 41st Street.
Plans are underway to construct a new 350-unit apartment building, an upscale grocery store, and an office complex by the end of 2023. The apartments will be designed by the same team behind the beautiful 414 Light Street building in the Inner Harbor, and the new building will have a rooftop pool as well as community spaces on beautifully manicured grounds, which will blend in nicely with the rest of Cross Keys.
Right now, in addition to an on-site restaurant, Cross Keys has a hotel, Delta Hotels by Marriott, which features updated rooms in restful shades of taupe and grey that overlook the woodland setting. Amenities include plush bedding and free WiFi.
The Village of Cross Keys is also comprised of small boutiques that specialize in clothing for men, women, and children. Find office wear at Chezelle, casual clothing, dresses, and hats at The Store Ltd., or leisurewear at Octavia Boutique. The Fine Swine offers a selection of preppy polo shirts, sundresses, and accessories, while Pied Piper has kid's clothing at every size: newborns, children, and tweens. Bowers & Snyder offers designer frames, sunglasses, and eye exams. Meanwhile, national retailers include Talbots, which has an array of knit clothing, blouses, pants, dresses, and shoes, and there's the area's only Williams and Sonoma, which sells cookware, cutlery, cookbooks, bakeware, table linens, and accessories for the home chef.
There are two contemporary art galleries on the premises: Rebecca Myers Collection, which also sells custom jewelry and Renaissance Fine Arts, specializing in landscape abstract and photography.
Greenfields Nurseries, on Northern Parkway, has a large variety of houseplants as well as garden plants, trees, and shrubs.
For some mother-daughter pampering, check out Spartea, a day spa for girls where you can rent an event space and host a customized party complete with jewelry making, manis, pedis, and a menu of teatime delights, including cupcakes.
Beyond the shops at the Village of Cross Keys, enjoy the great outdoors in the crown jewel of Baltimore's park system: Cylburn Arboretum. A favorite among walkers, gardeners, bicyclists, and dog lovers (just keep them on a leash), there are miles of wooded trails, perfectly maintained gardens, and a historic mansion with horticultural library and small museum. Open year-round, Cylburn hosts weddings, events, and free programs including Yoga Hikes, garden clubs, and a monthly Zen Walk.
Back within The Village of Cross Keys, Coppermine Fieldhouse will make up for the indoor and outdoor fitness programs that Cylburn lacks. It offers sports programs ranging from baseball, lacrosse, dance, tennis, and basketball geared towards everyone from children to seniors.
While there aren't any colleges within Cross Keys, students, particularly grad students or those with families, will love this area for its park-like environs and seclusion from busy highways. Plus, it's the perfect place to study.
We rate and sort every listing based on fair market rent.