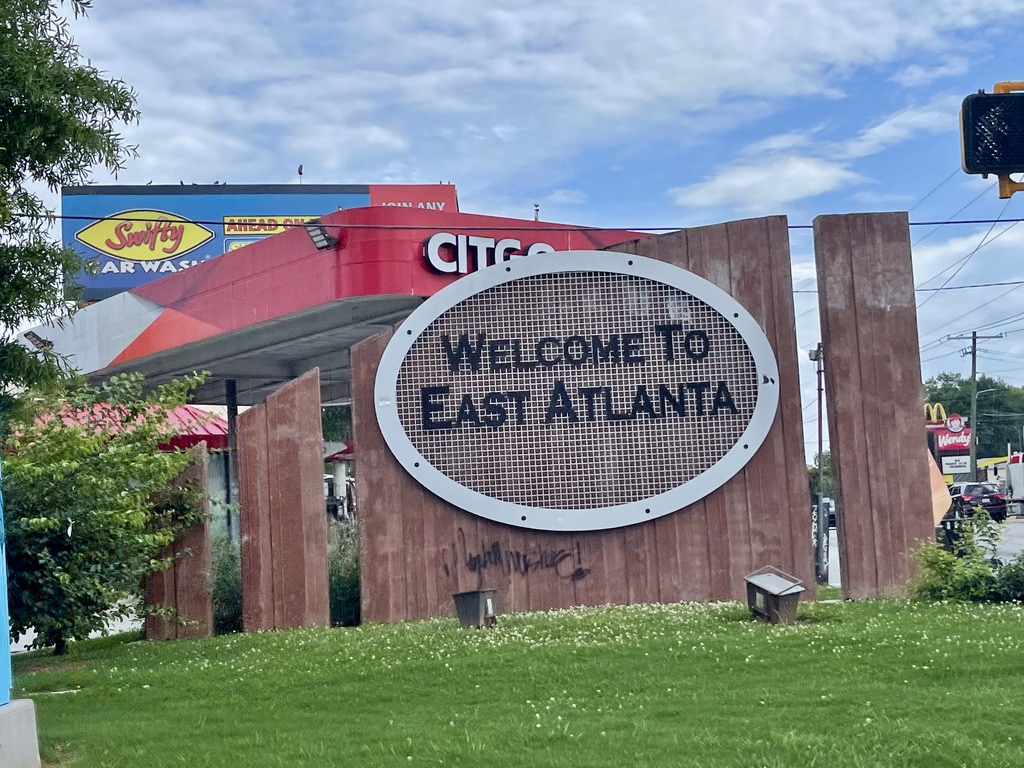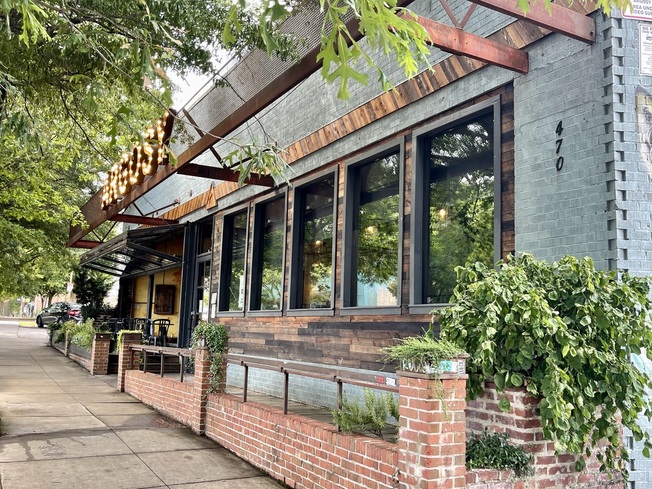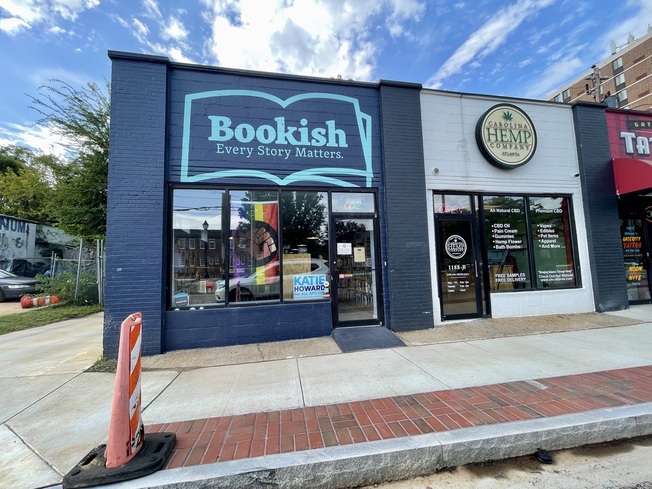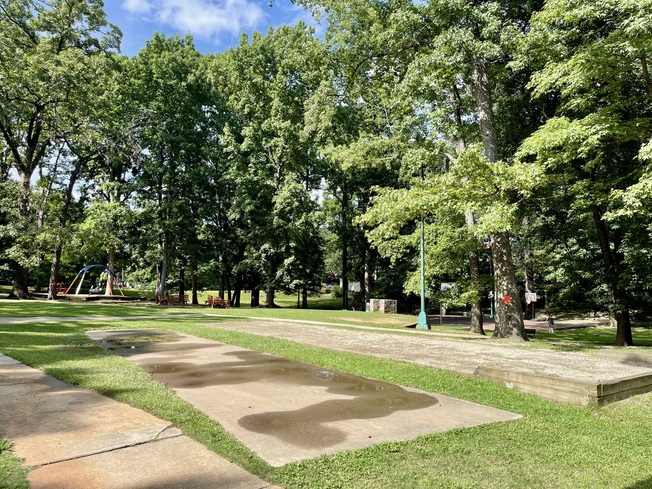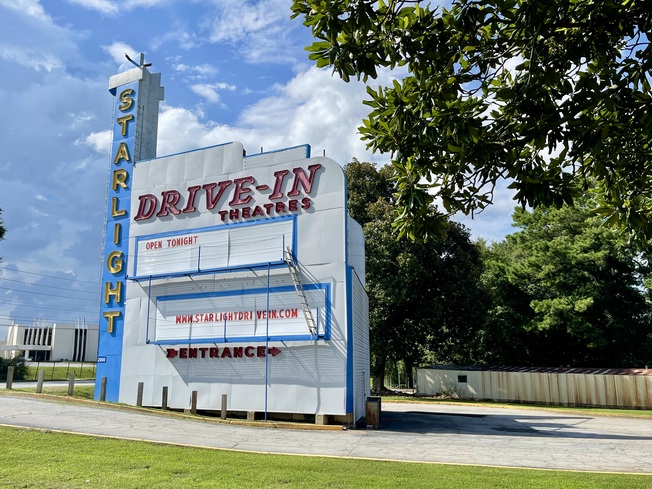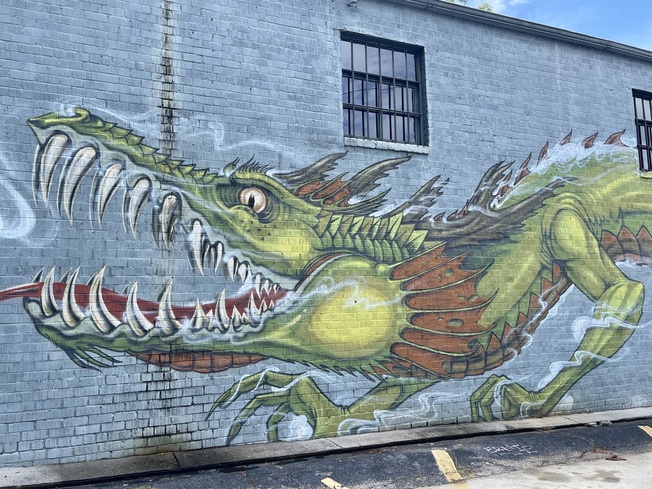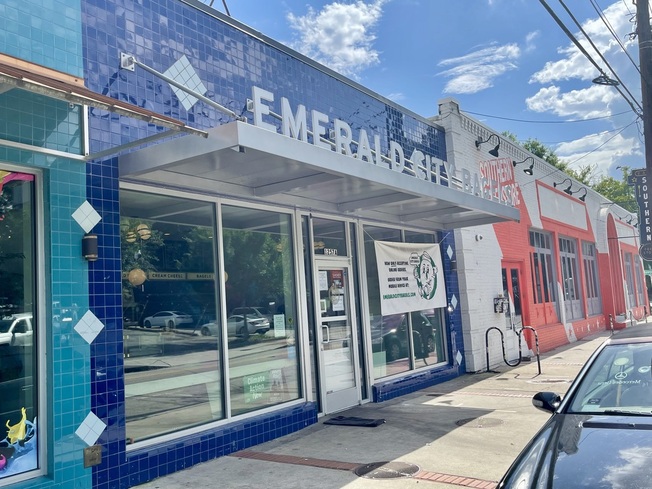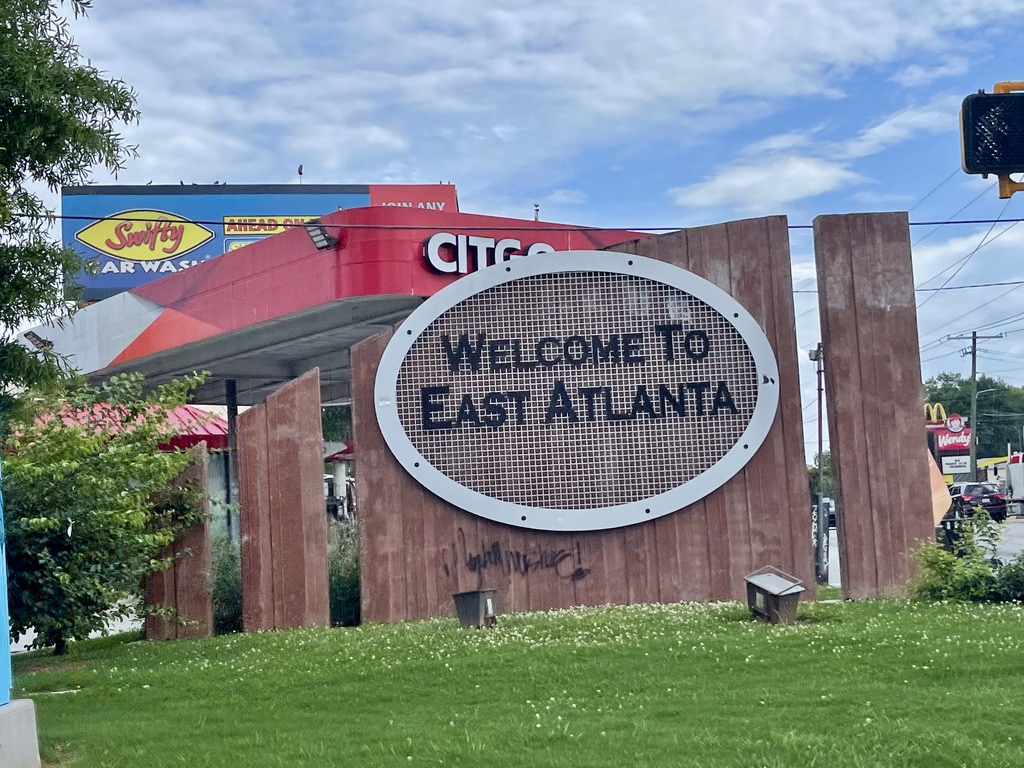 ---
While you might have heard of East Atlanta thanks to Camila Cabello, there's a lot more this Atlanta neighborhood than a few lines of a hit song. Between its historical yet hip streets, its ideal location, and its creative flair, East Atlanta is one of the city's best-kept residential secrets.
A vibrant, diverse neighborhood where street art adds flair to buildings and restaurants and bars create an audible hum well into the wee hours of the morning, East Atlanta, a.k.a. East Atlanta Village or EAV by locals, is quintessentially cool. It's also one of Atlanta's most musical neighborhoods with three live-music venues and its melting pot of musicians. The Black Lips, Future, and Gucci Mane have all called EAV home.
Like many other neighborhoods in Atlanta, East Atlanta has a rocky history. It was the site of the Battle of Atlanta, one of the Civil War's most integral fights, and it was a hot button for gentrification-opposition, especially after the neighborhood maintained affordable in-town housing for its Black residents under the Fair Housing Act. Today, however, East Atlanta is one of Atlanta's most racially diverse neighborhoods and remains an affordable option for those looking to live in town, especially near I-20.
Home rentals and apartments in East Atlanta offer residents a range of architectural styles from Craftsman bungalows to new construction homes. Apartment units are found in historic low-rise buildings as well as newly built complexes.
As with many other neighborhoods, the best way to get from East Atlanta to other neighborhoods is via car. This part of town is best suited for those looking to live near I-20 or I-75/I-85. There is plenty of street parking in East Atlanta, and many rental homes and apartments include designated on-site parking.
Once in East Atlanta, you'll find it is a pedestrian-friendly neighborhood with a range of options for dining, nightlife, and grocery shopping within walking distance of residences. Whether you're walking to bars and restaurants in East Atlanta or shopping the neighborhood farmers' market, you can get there on foot. East Atlanta is also a bikeable neighborhood thanks to bike lanes, but traffic can be a bit heavy, especially during infamous Atlanta rush-hours, so cyclists should use caution.
Public Transportation in East Atlanta is another story. Although the MARTA (Metropolitan Atlanta Rapid Transit Authority) bus system travels through this area via Buses 4, 32, 74, and 107, there are no MARTA train stations in the neighborhood. The closest station to EAV is the Inman Park station. From there, you'll have to grab a ride-share to get to the heart of East Atlanta.
When it comes to eating and drinking, the restaurants in East Atlanta are some of the city's best. Whether you're looking for ethnic eats or a hole-in-the-wall dive, the neighborhood has it all, including a handful of Atlanta's most well-known joints. New York pastry aficionados will adore mother-daughter-owned Emerald City Bagels. Here, under their neon signage, the duo slings flavors such as cinnamon sugar and jalapeno cheese with equally as satiating spreads. The restaurant is located on Glenwood Avenue, the East Atlanta's food thoroughfare. Other eateries nearby include Argosy, the neighborhood gastropub, Holy Taco, the local Tex-Mex spot, and Banshee, a new American fare restaurant. We Suki Suki is EAV's global food hall. Touted as a "grub collective," We Suki Suki serves up everything from poke bowls to crawfish boils.
Beyond excellent food choices, East Atlanta is known for its late-night hot spots, especially for catching live music. The Earl has long been the gig venue of choice for up-and-coming Indie Rock bands, many of which got their less than illustrious start at the bar. It's a low-key spot for listening live. Union EAV offers music six nights per week ranging from DJs to bands.
While East Atlanta Village itself doesn't have any major grocery stores, nearby neighborhoods offer two Krogers and a Publix. There is a Kroger in Grant Park, just about 5-minutes from the center of the village, as well as a Kroger on Moreland Avenue, also just a 5-minute drive. A Publix is about 5-minutes away as well, in nearby Madison Yards.
Kaboodle is a home goods and gift store with a selection of new and refurbished furniture, locally made art, small accessories, and more. Bookish Atlanta is the neighborhood bookstore with a selection of both new and used books for all readers. Be sure to check out Versus ATL, a streetwear boutique well-known for their collection of sneakers, but they also offer a mix of new and vintage clothing such as retro tees and more.
East Atlanta Village is known for having one of the city's best and oldest farmers' markets. As one of the few weekday markets, patrons can get fresh produce and other goods every Thursday, March through November, rain or shine, from 4 to 8 PM. The market also features cooking demonstrations sure to inspire you to shop the locally grown ingredients needed to whip up your own gourmet meals at home.
For more retailers, you'll need to head to some of the bigger shopping destinations found in nearby neighborhoods. Try Ponce City Market for shops like Anthropologie, J.Crew, Lululemon, and Madewell. There, you'll also be able to peruse locally owned boutiques such as Citizens Supply, The Village, and Modern Mystic. Since East Atlanta is near to I-20, you can also easily get to places such as Atlantic Station for IKEA, H&M, and Banana Republic, or even Buckhead to shop at Lenox Mall, Phipps Plaza, and Buckhead Village District.
The simplest way to enjoy East Atlanta is to get outside. Brownwood Park is the community greenspace. It spans 12+ acres with pedestrian pathways, a playground, basketball and tennis courts, and a community garden. Take a stroll through the streets of EAV to spot art installations ranging from building murals to Tiny Door sculptures. One of the best examples of neighborhood innovation is the annual East Atlanta Strut. Held one Saturday each summer, the Strut is an opportunity for artists, musicians, and otherwise creative residents to show off their skills. The event benefits local charities and is a must-see (and must-participate!). Thanks to an active community association, EAV hosts several other popular events throughout the year, including their own beer festival, a charity poker tournament, and Project Pabst, an annual one-day music festival.
Another neighborhood site to enjoy again and again? The Starlight Drive-In is an old-school drive-in movie theater in East Atlanta showing current and past films on the big screen five nights per week. Oh, and yes, there is a snack bar. Movies start at dark and are just $10 per adult, a steal in today's cinematic world.
East Atlanta doesn't have any colleges or universities of its own, but it is located near enough to Agnes Scott, Emory, Georgia Tech, Georgia State, and more. It's also minutes from West End, where The Atlanta University Center Consortium, the oldest and largest contiguous consortium of African-American higher education institutions, is located; the four institutions are Clark Atlanta University, Morehouse College, Morehouse School of Medicine, and Spelman College.
We rate and sort every listing based on fair market rent.