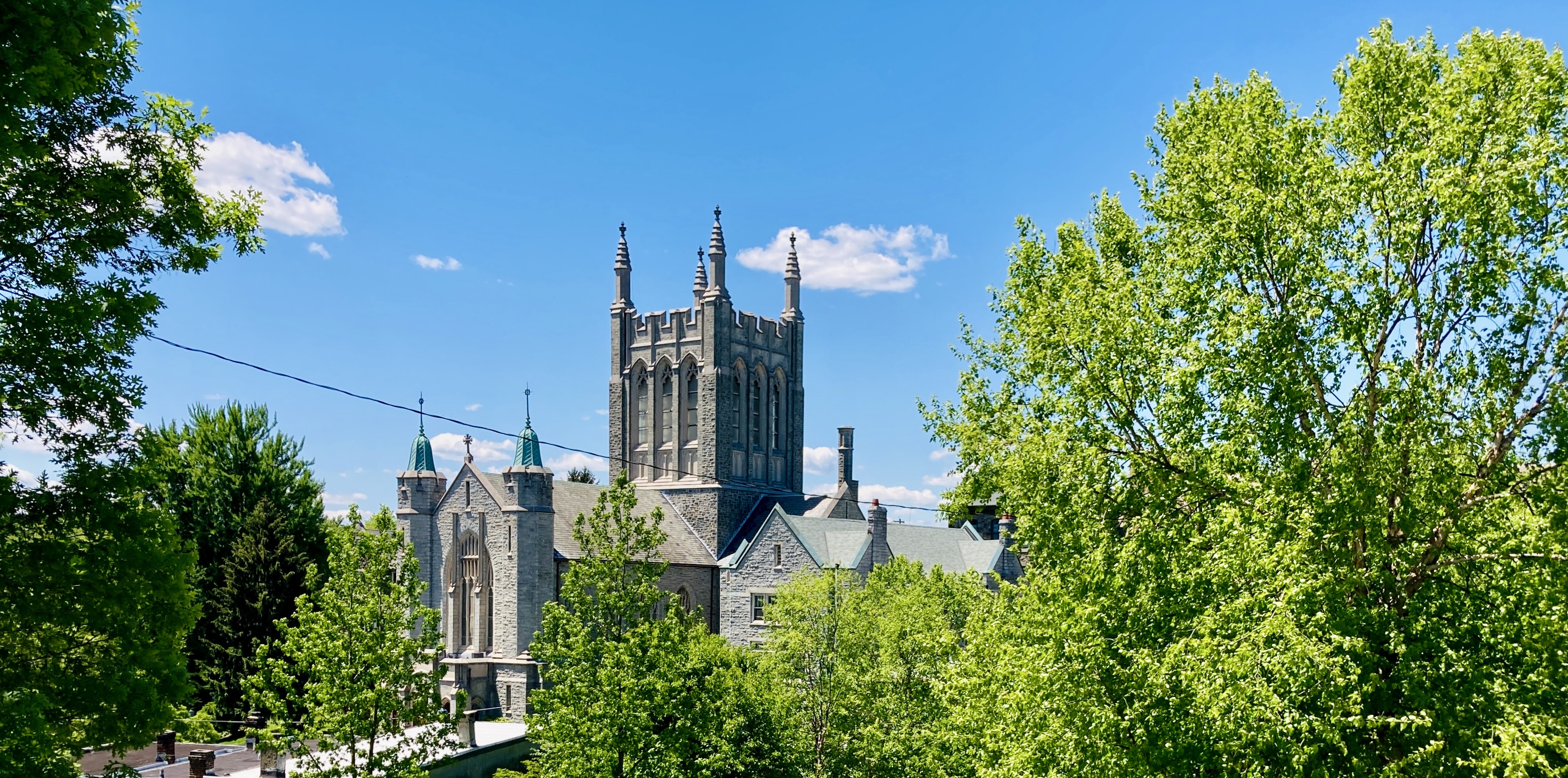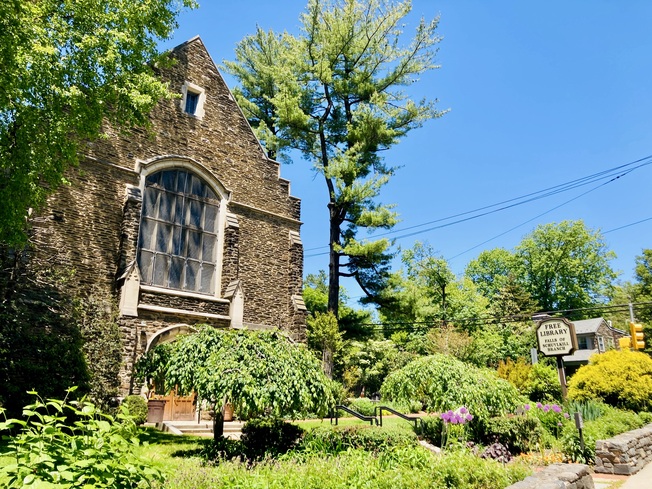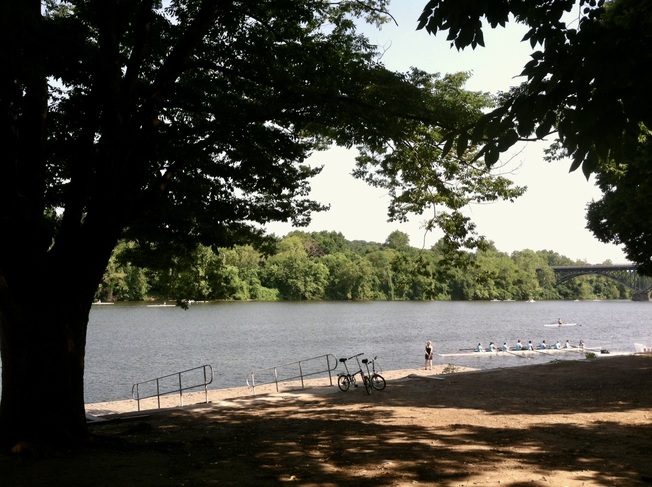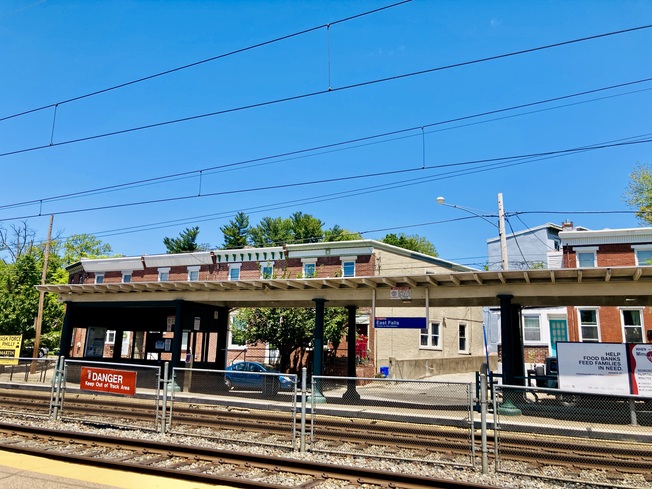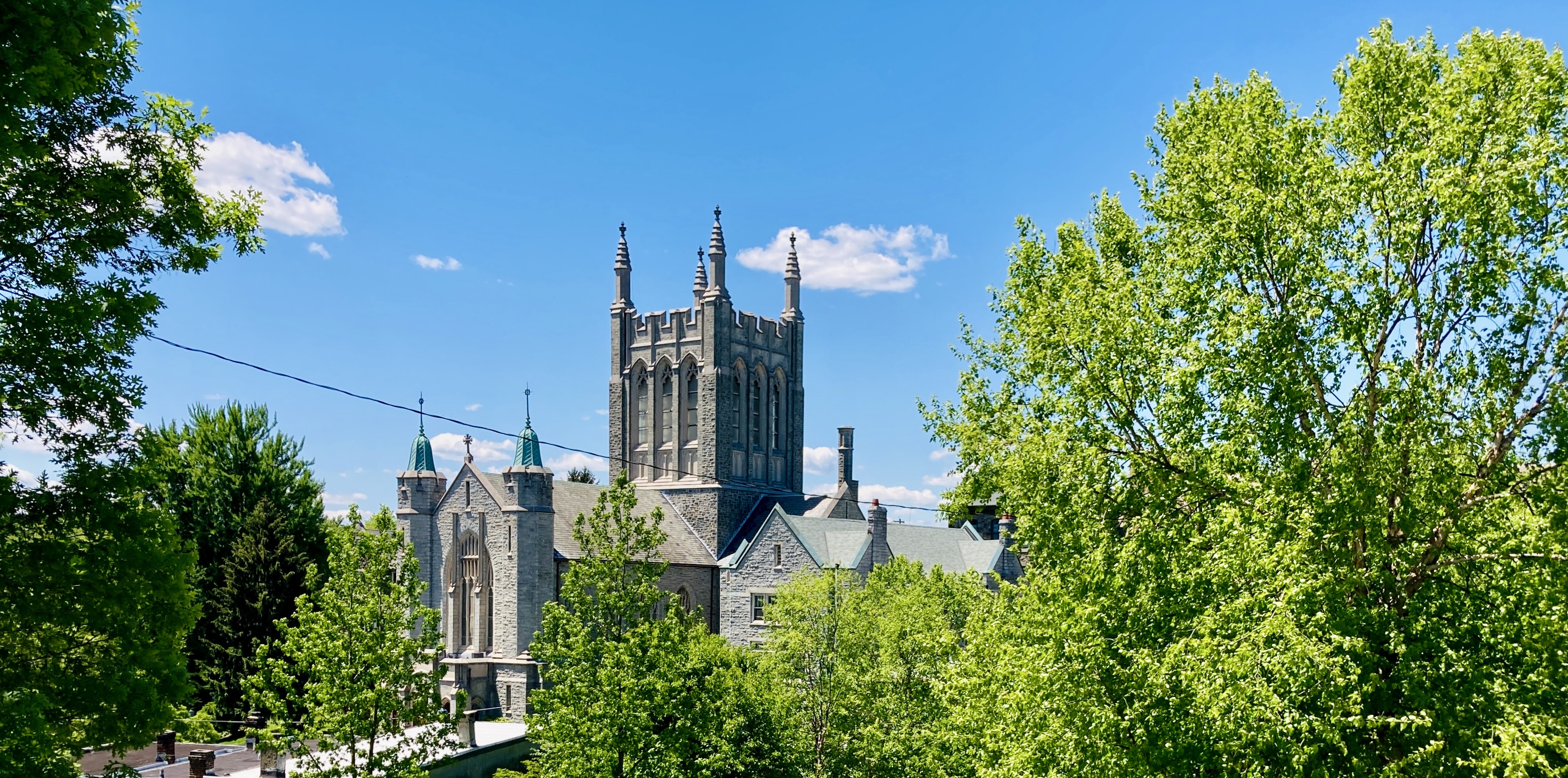 ---
| | Median Rent | Median Sqft |
| --- | --- | --- |
| Studio | $1,199 | 350 sqft |
| 1 Bed | $1,367 | - |
| 2 Beds | $1,823 | 839 sqft |
| 3+ Beds | $1,863 | 1,471 sqft |
A quiet riverfront neighborhood, slightly removed from the center of Philadelphia, East Falls' claim to fame is that Grace Kelly, Princess of Monaco, was born and raised here. Follow the footsteps of the movie-star-turned-princess to her childhood home, a stately house on the edge of McMichael Park. Then, head downhill to Saint Bridget's Church, her family's parish, where the ceilings are painted to match those of the cathedral in Monaco in which Kelly wed Prince Rainier in 1956.
With its stone townhouses and immaculately maintained gardens, East Falls has an air of old-world elegance. And, yet, the neighborhood offers plenty of modern appeal. Cyclists fly by on the Schuylkill River Trail, stopping for a cold beer at the popular Wissahickon Brewery, and contemporary loft-style apartment buildings are springing up left and right to accommodate an influx of millennials and young professionals who appreciate East Falls' proximity to both Center City and the great outdoors. Catch the train for a quick ride downtown, or explore the nearby wilderness: Wissahickon Valley Park, a paradise for hikers, is practically in East Falls' backyard.
A pair of university campuses brings a youthful air to residential areas traditionally inhabited by well-to-do families. Though the neighborhood doesn't have much of a shopping or nightlife scene, a handful of excellent restaurants and bars in East Falls attract residents and visitors alike, and comparatively speaking, apartments and homes in the area offer good value.
Rising up on a hill along the shores of the Schuylkill River, East Falls is easy to reach from Center City by train, car, or bicycle. The neighborhood itself is hilly and fairly easy to navigate.
Kelly Drive, a busy four-lane avenue, extends several miles along the river between East Falls and the Philadelphia Museum of Art. Running parallel to Kelly Drive is a scenic waterfront bike lane that's popular with cyclists and joggers. It's part of the Schuylkill River Trail, a 75-mile multi-use trail that leads into the city and away from Philadelphia to Valley Forge National Park. Just across the Falls Bridge, Martin Luther King Jr., Drive runs into the city on the other side of the river. Previously a busy street, it's now closed to car traffic, making the wooded thoroughfare an excellent option for biking into the city.
Philadelphia's subway system doesn't serve East Falls, but regional SEPTA trains do. Center City's Jefferson Station is a comfortable 12-minute journey from East Falls Station on the Manayunk/Norristown Line. Take the train the other direction to Manayunk and northern suburbs. Alternatively, there's a second SEPTA train station in the vicinity, Queen Lane Station, located slightly further away from the center of East Falls. From here, the Chestnut Hill West Line serves Center City stations (including Suburban Station and Jefferson Station). The ride lasts around 20 minutes. Several SEPTA bus lines serve East Falls, as well. Bus stops are clustered around Midvale Ave. and Kelly Drive.
There's street parking throughout the commercial center of East Falls and a large metered parking lot near the riverfront. Most of the neighborhood is residential, so it's easy to park, especially as you move away from busy Midvale Ave. and Kelly Drive. Residents can apply for a parking permit that allows more options throughout the neighborhood.
Compared to many Philadelphia neighborhoods, East Falls doesn't have a huge selection of restaurants and bars. But the options that exist are appealing, attracting plenty of visitors from outside the neighborhood, especially when the weather is warm. In Riva, an upscale pizzeria, serves gourmet thin-crust pizzas and Italian-inspired cocktails on one of the best open-air terraces in the city. Facing the Schuylkill River, it's just off Kelly Drive and the busy bike lane that runs beside it. The Trolley Car Café is a charming breakfast spot with lovely outdoor seating. Once a pool house, an old brick building houses the kitchen, and the owners grow their own ingredients and flowers in the surrounding garden.
Further uphill in an otherwise residential section of East Falls, the Wissahickon Brewing Company is an immensely popular brewery and tasting room with casual open-air seating and rotating food trucks every night. Affordable and pet-friendly, it's a magnet for cyclists and beer enthusiasts from around the city. Vault + Vine, a garden shop and boutique with a great café, is another East Falls gem. Relatively new to the neighborhood, it's located on Midvale Ave., a perfect stop for a latte before stopping into the East Falls Library next door. Other gastronomic highlights include Fiorino, a quaint Italian BYOB, and LeBus, a colorful café and eatery prominently located on the corner of Midvale Ave. and Ridge Ave. You'll find casual pizza joints and takeout options scattered around the neighborhood.
There's a large ShopRite supermarket off Fox Street, right on the neighborhood's southern border. The same shopping complex has fast food options and a wine and spirits store. Closer to the residential district, there's a small grocery store, Tilden Food Market, on Vaux Street. East Falls Beverage on Ridge Ave. has a great selection of craft beer.
East Falls is more residential than commercial, but there are a few shops around the neighborhood well worth a stop. Material Culture is a one-of-a-kind emporium showcasing decorative arts, crafts, jewelry, and antiques from around the world in a sprawling warehouse-like space. Vault + Vine is a floral and garden shop with a small boutique specializing in homewares and art objects by local makers.
Bakers Centre, the shopping complex where ShopRite is located, has a Ross Dress for Less. You'll find nail salons, barbershops, and convenience stores along Midvale Ave. And on Saturdays, there's a small but lively farmer's market in the parking lot between In Riva and the Trolley Car Café. For a wider range of shops and boutiques, try nearby Main Street Manayunk.
There's no disputing the aesthetic appeal of East Falls' waterfront. Whether cycling along the Schuylkill River trail or sipping sunset cocktails on the terrace at In Riva, it's arguably the neighborhood's most attractive spot. The Art Deco-style Falls Bridge, dating from 1895, connects Kelly Drive to Martin Luther King, Jr. Drive on the other side of the river. It's a pleasure to stroll across the bridge while enjoying the views, then walk or bike on the riverfront trails on either side. Once a year, the bridge is beautifully illuminated with lights for the annual Dance on the Falls Bridge event.
When the weather is warm, locals with fishing poles wait patiently on both shores. Nearby, Inn Yard Park features basketball courts and a playground for children. Follow Midvale Ave. away from the river to Saint Bridget's Roman Catholic Church, where Grace Kelly attended mass with her family during her childhood. Though she later married Prince Rainier of Monaco at Saint Nicholas Cathedral in Monaco (instead of at the bride's family's house of worship, as was traditional at the time), the Kelly family honored their longtime parish with a unique wedding gift on the occasion of the nuptials. John Kelly, Sr. commissioned artists to paint the ceiling of Saint Bridget's to replicate the cathedral ceilings in Monaco. Step into the church to see the beautifully preserved frescoes.
Further uphill, also on Midvale Ave., you can see the Kelly family house on the corner of Henry Ave. In 2016, it was purchased by Grace Kelly's son, Prince Albert II, and is undergoing restoration before reopening for public tours. Across the street, quiet McMichael Park comes alive with flowering trees in spring. There's a new playground here for kids and ample shade in summertime.
The Laurel Hill Cemetery, a climb uphill from Kelly Drive, offers sweeping views over the river. Access the Wissahickon Valley Park, one of Philadelphia's finest green oases, at the East Falls trailhead off Gypsy Lane. From there, you can hike, walk, or cycle more than fifty miles of trails.
In addition to several private high schools, most notably Penn Charter, East Falls is home to several college campuses. Drexel University College of Medicine and Thomas Jefferson University are both located in East Falls, and many students live in the neighborhood or commute from nearby Roxborough and Manayunk.
We rate and sort every listing based on fair market rent.