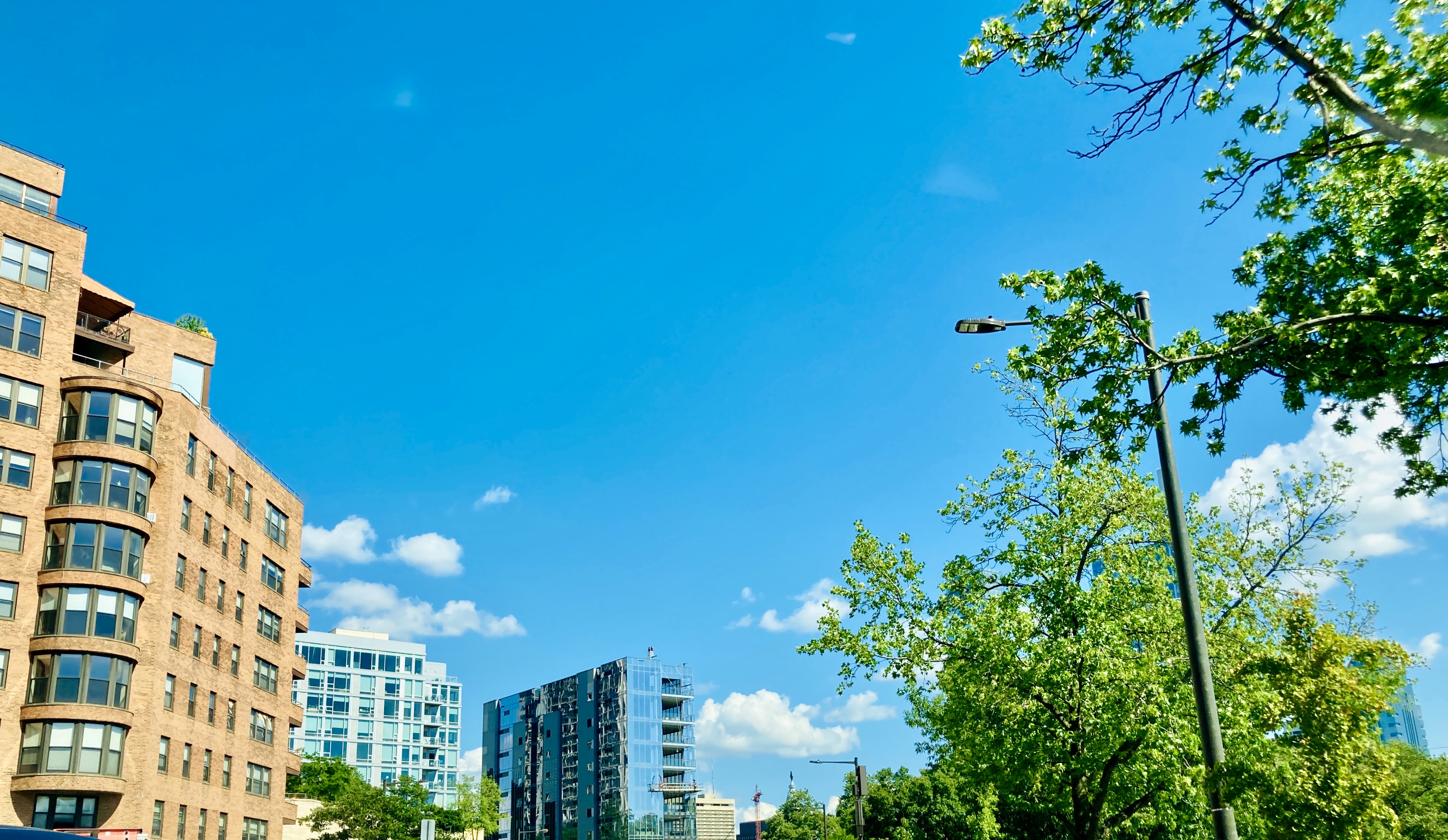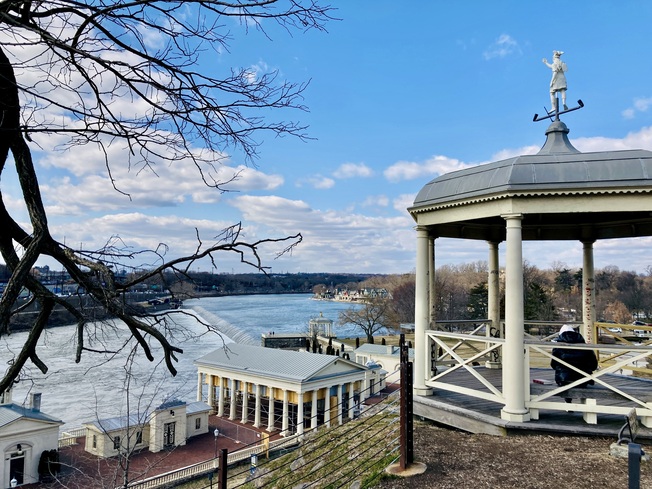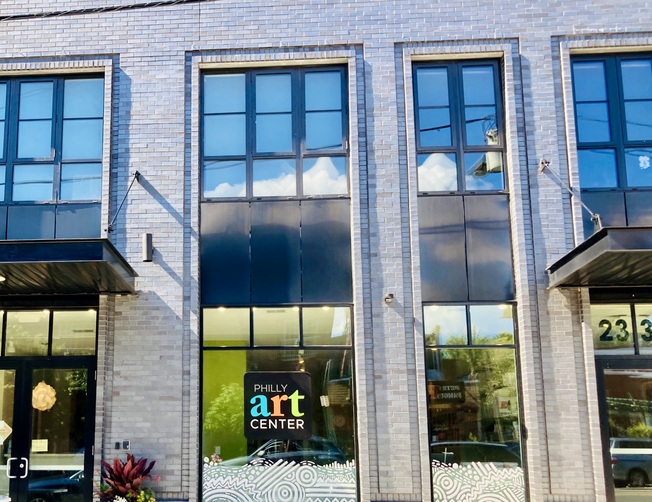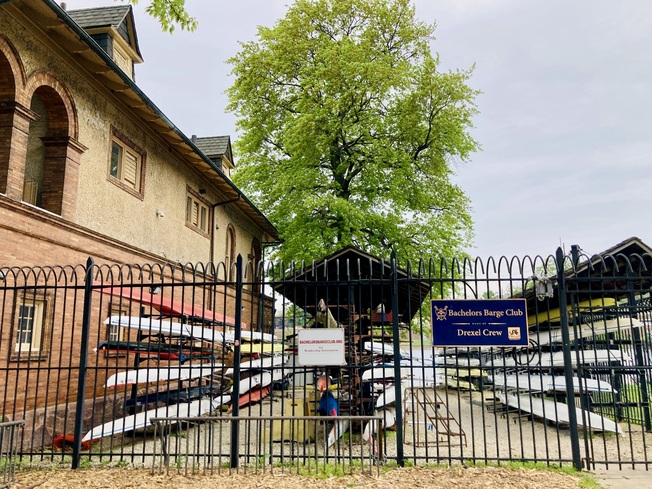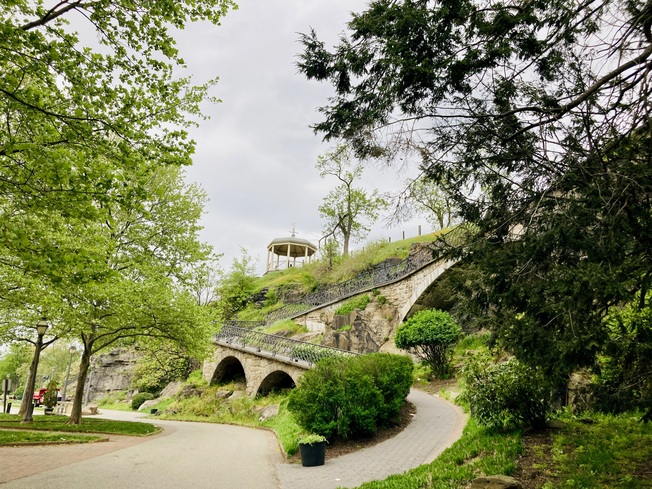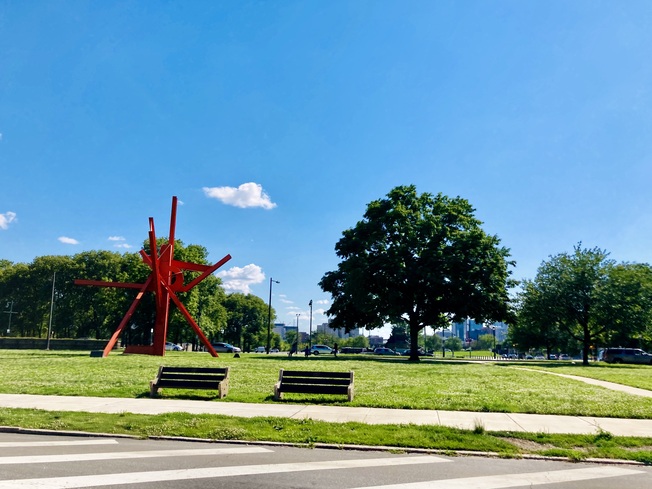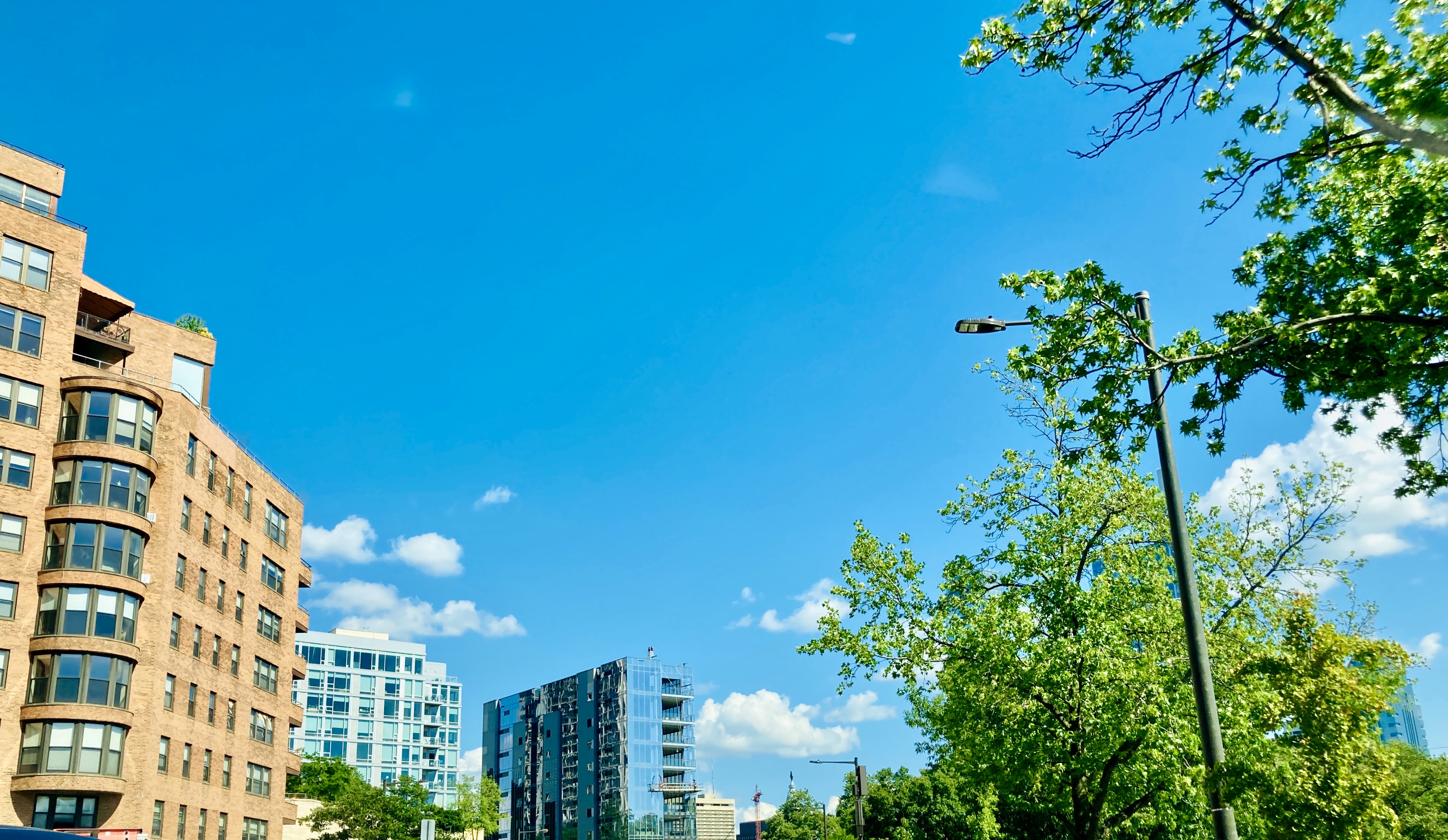 ---
| | Median Rent | Median Sqft |
| --- | --- | --- |
| Studio | $1,400 | 510 sqft |
| 1 Bed | $1,450 | 638 sqft |
| 2 Beds | $2,064 | 1,002 sqft |
| 3+ Beds | $1,570 | - |
Bustling Fairmount is aptly known as the "art museum area," as it's home to one of Philadelphia's greatest attractions, the Philadelphia Museum of Art. The steps in front of the world-class museum were, of course, immortalized onscreen in Rocky (1976). Today, locals get in their cardio workouts on the grand outdoor staircase, and tourists pose for photos in front of the Rocky statue at its base. A steady stream of visitors also comes to the neighborhood to drink and eat at the many bars and restaurants in Fairmount.
It's no wonder that Fairmount is such a popular place to visit, to live in, or just to grab a bite to eat. The neighborhood is centrally located, with easy access to pretty much anywhere else in the city. It's bikeable, with several dedicated lanes catering to cyclists. It houses a wealth of significant cultural attractions, from the Rodin Museum to the Eastern State Penitentiary. Fairmount is full of stylish eateries, coffee shops, and cocktail bars catering to locals and tourists alike. Popular with those who can afford it, including young professionals, affluent families, and people of diverse backgrounds, Fairmount is one of Philadelphia's best neighborhoods to live in.
As with many other neighborhoods in Philadelphia, the definition of the Fairmount neighborhood varies depending on who you ask. Generally speaking, Fairmount is bounded by Girard Avenue to the north (some believe it only extends to Parrish Street, where Brewerytown begins) and Spring Garden Street to the south, reaching all the way from Fairmount Park in the west and to Broad Street in the east (some say the area stretches only to Corinthian Avenue).
However you define it, Fairmount is large. It's very walkable and bikeable with wide sidewalks catering to pedestrians near the museums and bike lanes along Fairmount Avenue and Spring Garden Street. The Schuylkill River Trail, a 75-mile multi-use trail that runs north to Valley Forge National Park, passes beside the neighborhood. It's another excellent way to cycle into the city while comfortably protected from traffic.
SEPTA's Broad Street Line subway travels north-south along Broad Street, with two stations — Girard Station and Spring Garden Station — located in Fairmount. Near the northern border of the neighborhood, SEPTA's #15 Trolley line rolls east and west along Girard Avenue, offering access to the Philadelphia Zoo on one side and the popular districts of Fishtown and Northern Liberties on the other. With its antique streetcars, it's a charming way to travel from point A to B. There are many stops where you can board along Girard Avenue. SEPTA Bus Line 49 runs north to Brewerytown and south to 30th Street Station and the University of Pennsylvania. Buses 33, 61, and 48 also pass through the neighborhood, offering quick access to Center City, as does the tourist-oriented Philly PHLASH Downtown Loop shuttle.
You don't necessarily need a car if you live in Spring Garden. But it's easy to hop on Kelly Drive, a busy four-lane avenue that leads north to East Falls and Manayunk, or cross the Girard Avenue Bridge to merge onto I-76 and drive into the city or away to the suburbs.
Street parking is a challenge in Fairmount. Some homes have driveways with dedicated spots. If you do plan to have a car here, consider where and how you're going to park it before committing to an apartment or townhouse. Residents can apply for a parking permit that eases restrictions on parking limitations throughout the neighborhood. There's metered parking and paid lots around the major museums and attractions along Benjamin Franklin Parkway.
There are so many fantastic dining and drinking options in Fairmount that it's difficult to summarize. The neighborhood is a foodie hotspot for Philadelphians and attracts many out-of-towners, too, thanks to the range of world-class museums and cultural attractions within walking distance. You name it — sushi, Mexican, Vietnamese, French, Italian, Greek, and so on — you'll find it in Fairmount. Some of the best options are casual family-run eateries, many located along Fairmount Avenue and Spring Garden Street.
Standout restaurants in Fairmount include Zorba's Tavern, a classic Greek BYOB with cozy dining room seating and sidewalk tables on Fairmount Avenue Across the street, A Mano is an upscale Italian restaurant — which also has a convenient BYO policy — and Cantina Calaca Feliz, a lively Mexican spot. A few blocks north, away from the avenue's traffic, Figs is a charming Mediterranean BYO serving Greek- and Moroccan-inspired dishes. Nearby Dasiwa is a good choice for sushi and Japanese food in Fairmount, as is Umai Umai, located south of Fairmount Avenue. For coffee, try Brown Street Coffee, on Brown Street, Bold Coffee Bar on Ridge Avenue, or OCF Coffee House in front of the penitentiary.
Some of the neighborhood's top dining venues serve modern American cuisine and craft beer and cocktails. These include Bad Brother, specializing in gourmet comfort food, and Jack's Firehouse, located inside a restored firehouse with appealing indoor-outdoor seating on Fairmount Avenue. Fare and Tela's Market & Kitchen, further down the avenue, focus their menus around local produce. Bar Hygge, just as good for small plates as for its creative cocktails, is another neighborhood staple. On Broad Street, a pair of high-end restaurants are nice for a date or special occasion: Osteria does upscale Italian and SOUTH features Southern food, doubling as a jazz bar.
Aldi, a discount supermarket, has two locations in Fairmount. One is a gleaming new superstore at the intersection of Fairmount Avenue and Broad Street. The other is located on Girard Avenue, on the neighborhood's northern border. It's adjacent to a large wine and spirits store. You'll find several other grocery stores and markets in Fairmount scattered around the neighborhood; family-run Klein's Supermarket is especially notable. There's a large Whole Foods just outside Fairmount's boundary, on Pennsylvania Avenue near the Philadelphia Museum of Art. On Thursday afternoons, look for the Fairmount Farmers Market popping up on Fairmount Avenue across from the Eastern State Penitentiary.
Shopping in Fairmount isn't a major draw, though the neighborhood has its share of indie shops and larger stores offering practical services. Fairmount Hardware is a hub of activity most days, especially for residents working on home improvements. Along the same stretch of Fairmount Avenue, you'll find pet stores, used book shops, vintage clothing stores, bicycle shops, a plant nursery and florist, and gift shops selling products made by local artists and artisans. Perelman Store, located inside the Perelman Building, is an elegant shop where you can browse gifts and accessories inspired by masterpieces inside the nearby Philadelphia Museum of Art.
Just south of the neighborhood, there's a Target next to Whole Foods, both in front of the Barnes Foundation. An adjacent strip mall is lined with convenience stores and nail salons.
Though many of Philadelphia's historic attractions are located in Old City, Fairmount may be the area with the highest concentration of cultural attractions. The crowning glory is the Philadelphia Museum of Art, a stately Greek Revival-style monument that's visible from far and wide. It's the cultural heart of the city, with expansive collections of European, American, and Asian paintings, sculpture, photographs, and decorative arts. Outside, at the foot of the wide staircase made famous in the Rocky films, look for the Rocky statue — it's a popular photo opp for tourists.
The museum has several annexes, including the Rodin Museum (just outside the neighborhood on the Benjamin Franklin Parkway) and the Perelman Building, which exhibits mostly costumes and textiles, but also has a wide collection of drawings and photographs. The Barnes Foundation, nearby, features one of the world's finest collections of impressionist and modern art.
A museum of another sort, the Eastern State Penitentiary is one of Fairmount's top attractions. Once the most expensive prison in the world — Al Capone had his own "luxury" cell here, on view to visitors — it's now a fascinating museum. The former prison is creepy and crumbling, best seen on a guided tour. Special events happen here throughout the year. At the easternmost edge of the neighborhood, the striking Divine Lorraine Hotel is a must-see landmark that towers over Fairmount Avenue. Now transformed into a luxury apartment building, it was once the first hotel in Philadelphia to be racially integrated.
Sprawling Fairmount Park, with 2,000 acres of hills and waterfront trails, is at the neighborhood's doorstep. Boathouse Row, an emblem of the city and the former site of the city's historic rowing clubs, is right at the border of the neighborhood, too, on the bank of the Schuylkill River. Stop for a coffee at Cosmic Cafe and Ciderhouse, a picturesque spot for lunch or a coffee while watching the boats come and go.
Fairmount itself isn't home to any colleges or universities, but there's a student population in the area, thanks in part to the neighborhood's youthful vibe and busy nightlife. It doesn't hurt that Fairmount is very centrally located: Temple University, Drexel University, and the University of Pennsylvania are all situated within cycling or walking distance.
We rate and sort every listing based on fair market rent.