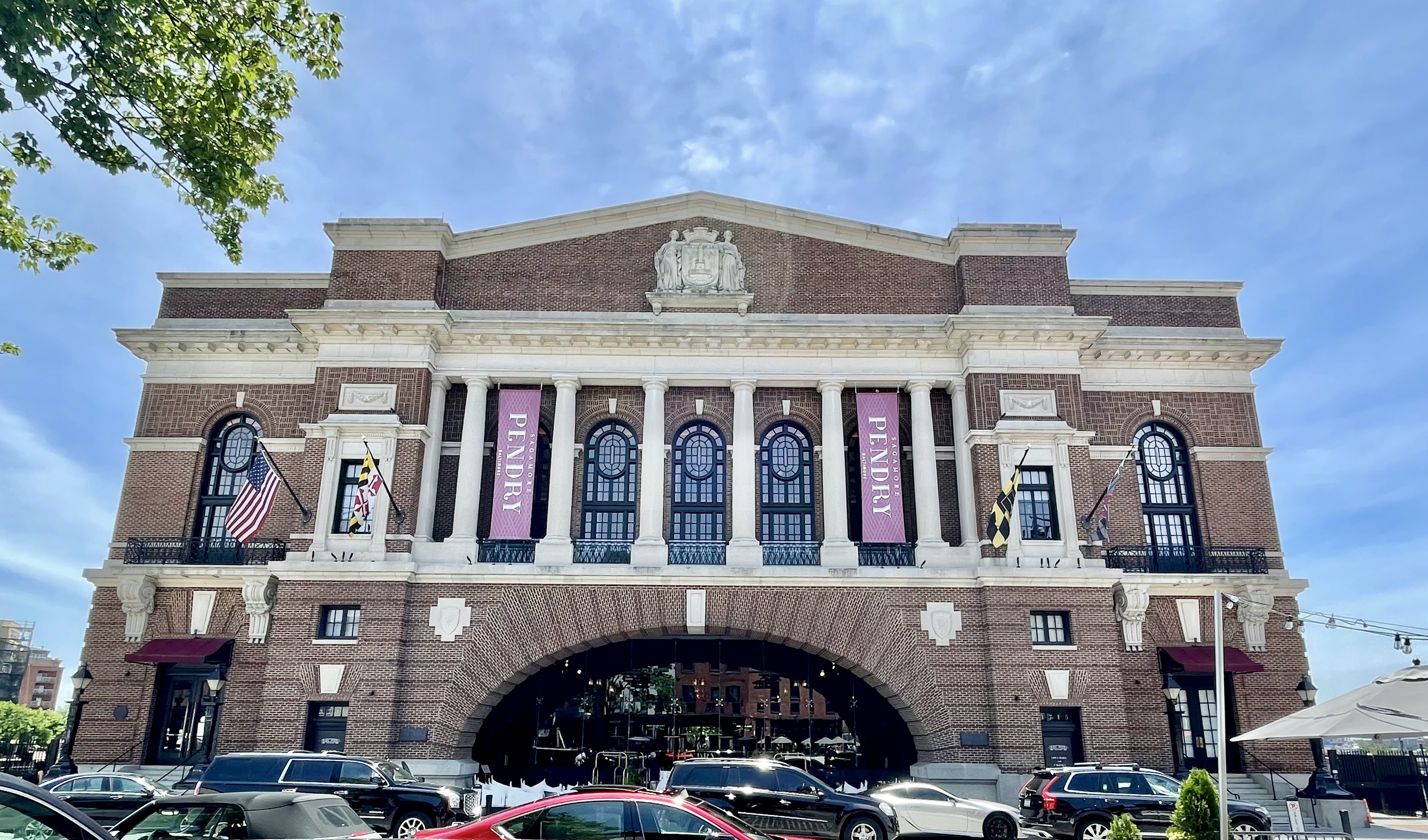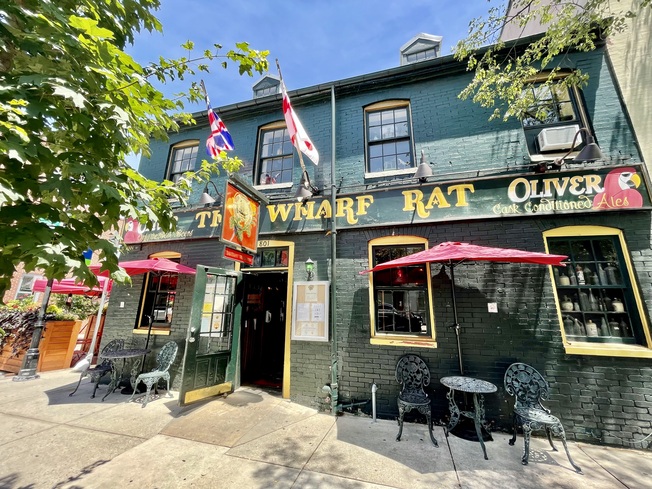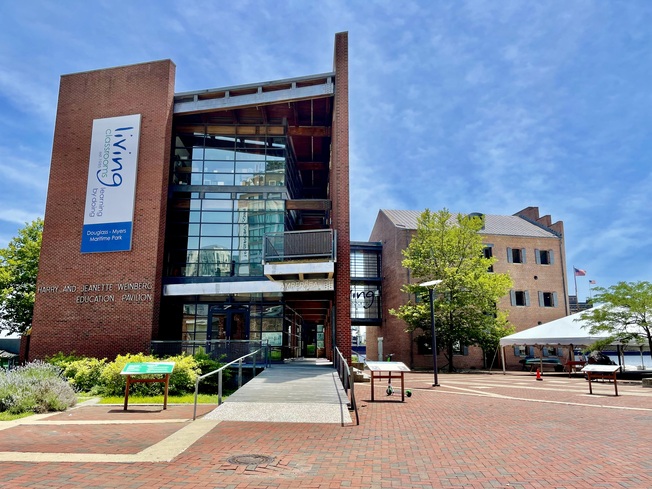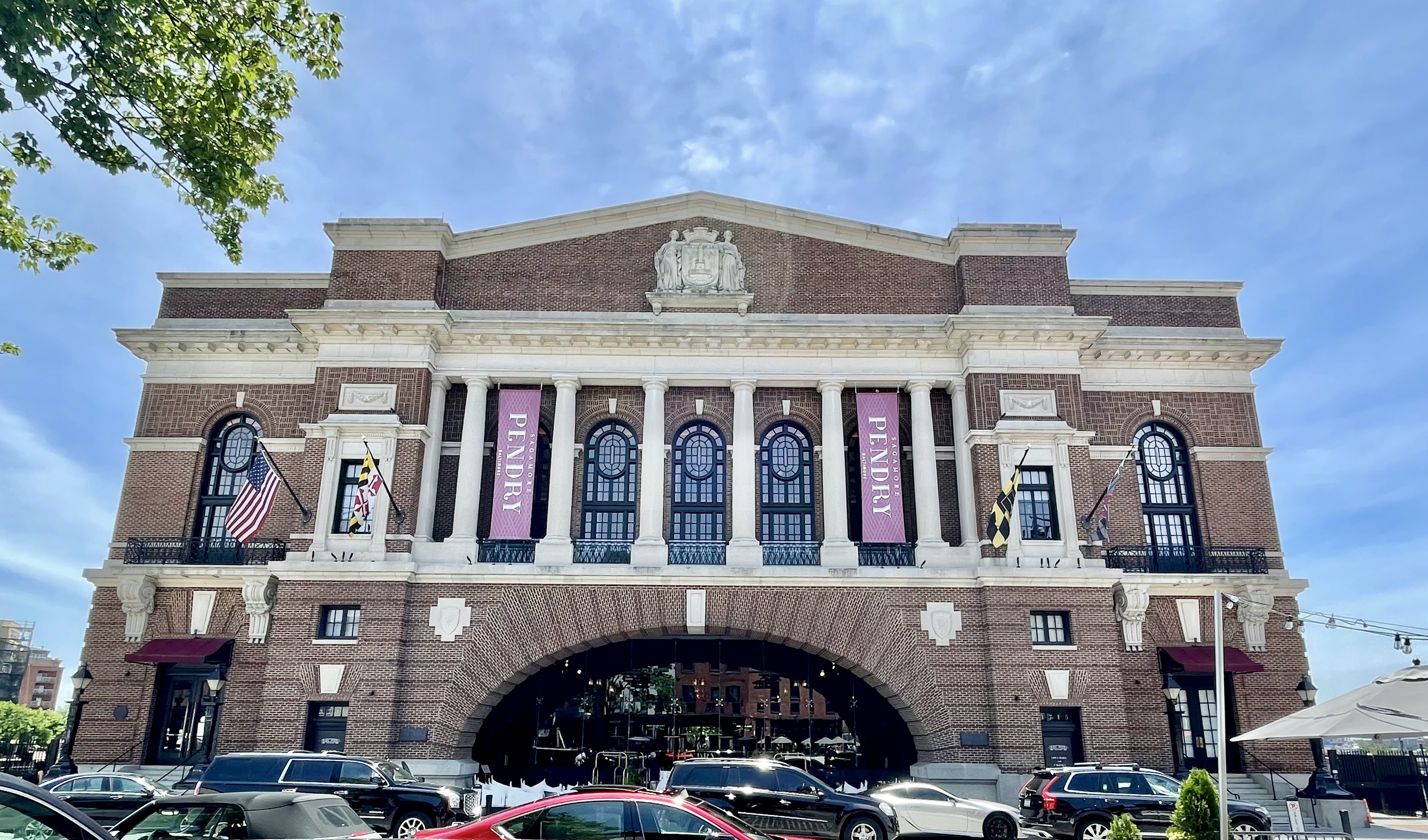 ---
| | Median Rent | Median Sqft |
| --- | --- | --- |
| Studio | - | - |
| 1 Bed | $1,939 | 750 sqft |
| 2 Beds | $1,775 | 810 sqft |
| 3+ Beds | $2,500 | 1,683 sqft |
One of Baltimore's most enduringly beautiful neighborhoods, framed by the Harbor's deep waters and paved in large part with cobblestones, Fells Point is filled with colorful, centuries' old buildings. A sea captain lived in one and a shipbuilder in another. Now, these former homes have new lives as boutiques, bars, and restaurants. There is a range of housing options in Fells Point, from new-build apartments to condos in the historic tobacco warehouses at water's edge, as well as charming rowhomes. Landmark buildings like the Sugar House and the Recreation Pier have become the Frederick Douglass Maritime Museum and the Sagamore Pendry Hotel; they're some of the city's best examples of adaptive reuse. For anyone who remembers this area back in the 1960s when more than 500 buildings here were on the chopping block for demolition, the preservation and revitalization of Fells Point is quite remarkable.
Inspired by President Eisenhower's plan to build an American autobahn, state officials had proposed a massive highway culminating in the world's largest four-leaf interchange connecting Routes I-83 with I-95 — right in Fells Point. Plans were made, pamphlets distributed, and the blue-collar residents — mostly African Americans and European immigrants — were given notice. But Baltimore is an underdog town, with courageous residents unfazed by long odds. Led by Senator Barbara Mikulski, Fells Point's neighbors banded together, gathering documentation and hundreds of signatures necessary to apply for designation on the National Register of Historic Places, which would preserve their buildings from destruction. It was unheard-of at the time for an entire neighborhood to receive historic designation, but that's just what happened. Thus, the highways were rerouted, saving this picturesque area for generations to cherish.
Who lives in Fells Point? It's just as raucous today as in years past, albeit with students and young professionals instead of skippers and sailors. The neighborhood is arguably one of the best parts of Baltimore to come of age. In addition, older adults have sought refuge from the suburbs in search of livelier experiences here, too.
One of the most densely populated parts of Baltimore, with its wide sidewalks and new bike lanes on nearly every major street, Fells Point beckons pedestrians and bicyclists. Its star is continually on the rise, and the neighborhood now extends as far north as Pratt Street, to the east at Chester Street, the west at Eden Street, and in the south at the Harbor. Boundary lines are being redrawn with the emergence of Harbor East, in the former B&O rail yards, and at Harbor Point, which was once a chemical site. In addition, a wave of immigrants from Mexico and Central America has added a welcome new flavor to the city, with restaurants and bodegas comprising an area north of the Historic District known as Upper Fells Point.
Laid out in a grid, Fells Point is easy to navigate on foot or using public transportation, with regular service from the free Charm City Circulator's Green Line as well as the CITYLINK Navy, Brown, and Gold Lines. One-way CITYLINK fares cost $1.90 and can be purchased on the CharmPass mobile app.
The Water Taxi docks like clockwork at Fells Point – it's stop number 11. It's a good thing that most of the apartments in Fells Point offer underground parking (for an additional monthly fee). Trying to find street parking on the weekends is a roll of the dice. While there are several public garages in Fells Point, people just can't seem to get enough of Fells Point, so spaces fill quickly. Additional parking garages can be found next door in Harborpoint.
No matter your craving, restaurants in Fells Point won't disappoint. A great place to begin is in the square, at Broadway Market — this building dates to 1786, but its food stalls satisfy modern palates with dishes ranging from chicken and waffles to pierogis, Korean dumplings, and even craft cocktails at its outdoor Tiki bar. On Saturdays, it's the home of the Bmore Flea Market.
Seafood lovers will rejoice at the raw bar at Thames Street Oyster House or the spicy shrimp buns at Ekiben. Papi's Tacos serves street food at its finest, while the matchbook-sized Water for Chocolate makes one of the mightiest brunches in town. The elegant Rec Pier Chophouse, inside the Sagamore Pendry, elevates flavors to Zagat-levels of sophistication.
The familiar scent of loose-leaf teas welcomes you into Teavolve, while Earthshake blends an orchard's array of pure raw juices. No meal is complete without a scoop (or two) or gelato from Pitango — its South Broadway location was such a hit, it opened a second location, a bakery, on South Ann Street.
As for bars in Fells Point, the waterfront stretch is where most of its pubs congregate, and these range from old school beer halls like Max's Taphouse, with over 100 brews on tap, to neighborhood dives like Kooper's, where it seems like everyone knows your name. Rye Baltimore's award-winning cocktails are made with amaro and absinthe, while the Cat's Eye Pub's nightly blues bands rival any of the headliners at Pier 6.
Because most of the stores here are small independents, shopping in Fells Point feels like a destination in itself. You can fill your home with exquisite furniture made by Su Casa's local craftsmen, or channel your inner Influencer with a sundress from Poppy & Stella. Thrift store hunters will love the treasures unearthed at the Goodwill Store on Broadway, while Ten Thousand Villages showcases fair trade ceramics, scarves, and jewelry. Emporium Collagia has one-of-a-kind gifts, many sporting a whimsical Baltimore bent. But the neighborhood's (flannel-wearing) grandaddy has to be the Sound Garden: it has been proudly selling used CDs and DVDs at its Thames Street storefront since 1993.
While there are no grocery stores in Fells Point proper, you're not far from a gleaming new Whole Foods Market in Harbor East, and there's both a Safeway and a Harris Teeter along Boston Street in nearby Canton.
Walking along Thames Street, you can really feel the ghosts of yesterday – and one of the best ways to enjoy them is with a walking tour by Baltimore Ghost Tours. Sights include the burying ground of William Fell, the neighborhood's namesake; Bertha's Mussels, one of the city's most famous restaurants; and the Horse You Came in on Saloon, which was the last place Edgar Allan Poe was seen alive. (For an even more rollicking good time, take a haunted pub crawl; you're guaranteed to see a spirit or two.)
At the center of Thames Street, fronting the water, the beautiful Sagamore Pendry Hotel once served as the police headquarters for the TV drama Homicide: Life on the Street. Before that, it was the Recreation Pier, a gathering place for immigrants in the 19th Century. Under Armour's developers restored the landmark structure, added a pier-side addition, and turned it into a 128-room boutique hotel. The lobby-level artwork is worth a peek, with eye-catching installations commemorating the Star-Spangled Banner, a 2-story painting of Francis Scott Key by Baltimore muralist Gaia, and an enormous horse sculpture by one of the world's hottest contemporary artists, Fernando Botero. You don't need to book a room to enjoy its Harborside infinity pool — just ask the front desk if any day passes are available.
Fells Point's most famous resident may well be Frederick Douglass. The visionary Civil Rights leader escaped from slavery on a train from Baltimore, but he returned to the city later in life, residing at 524 Dallas Street — and while the house is now in private hands, its owner will proudly tell you its history; he's just one more reflection of Baltimore's friendly spirit. Nearby at the water's edge, the Frederick Douglass Maritime Museum has great ranger-led tours and public exhibits detailing the important contributions African Americans have made, as Fells Point's shipbuilding and maritime industries were dependent on their skills.
But just because Fells Point is brimming with history doesn't mean it's stuck in the past—this is one of the trendiest parts of the city, with scores of independent shops and boutiques, delicious eats for every sized wallet, and the largest concentration of bars in the city, making a worthy diversion any time of day.
If you own a dog in Fells Point, you'll find a pocket-sized park with a playground at the corner of Thames & Wolfe Streets. Joggers will enjoy the Fells Point stretch of the Promenade, a walking and bicycling path that runs the length of the Harbor. Picnic goers and frisbee throwers should head to Canton's green spaces: Patterson Park as well as its lovely Canton Waterfront Park.
While there aren't any colleges in Fells Point, it's the number one bar destination in Baltimore, and so it attracts a youthful crowd of patrons, as well as restaurant workers who staff them. In addition, young medical professionals, like nurses and resident physicians, like the straight-shot commute down Broadway from nearby Johns Hopkins Hospital.
We rate and sort every listing based on fair market rent.