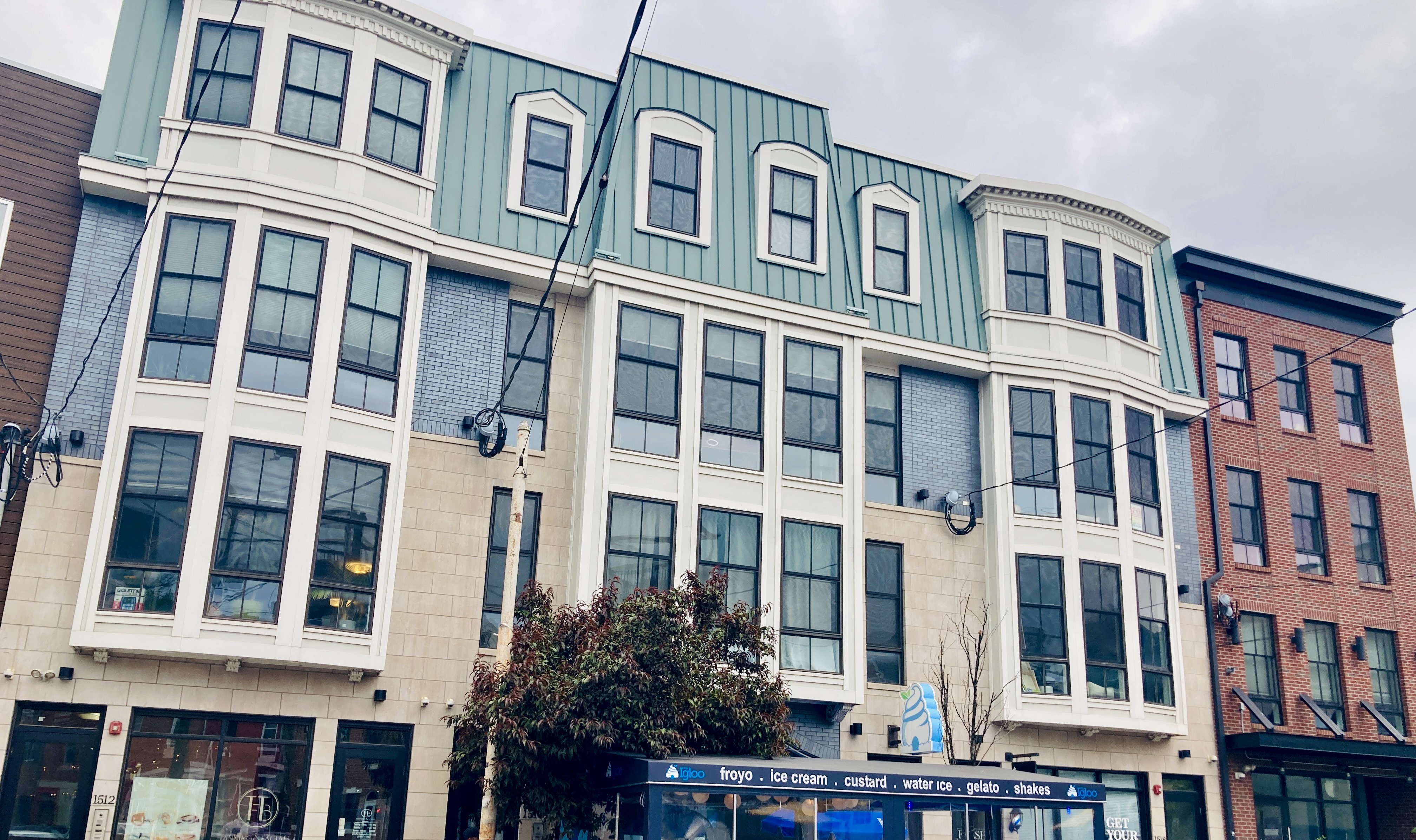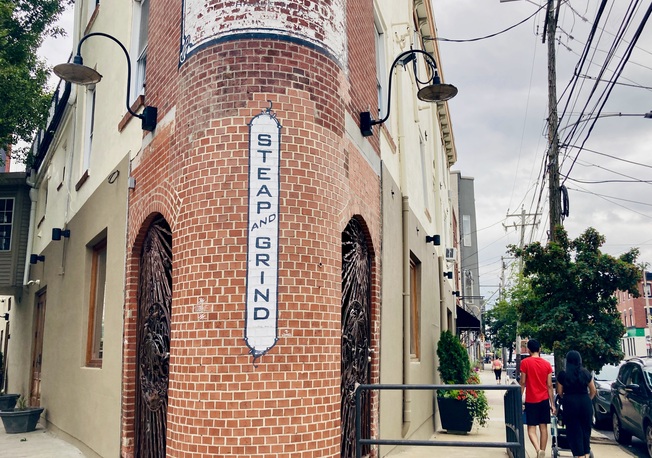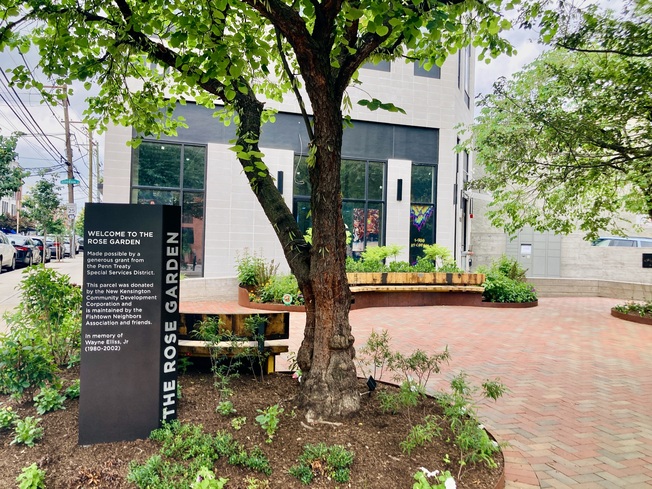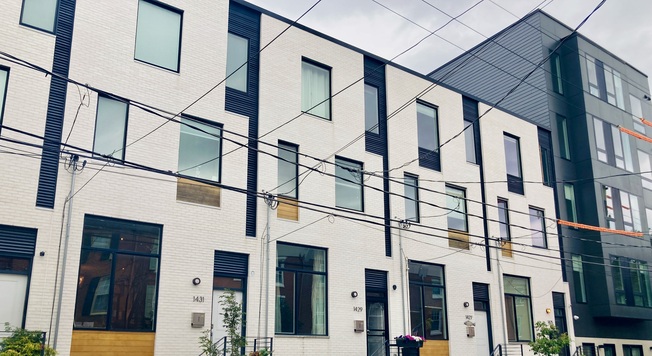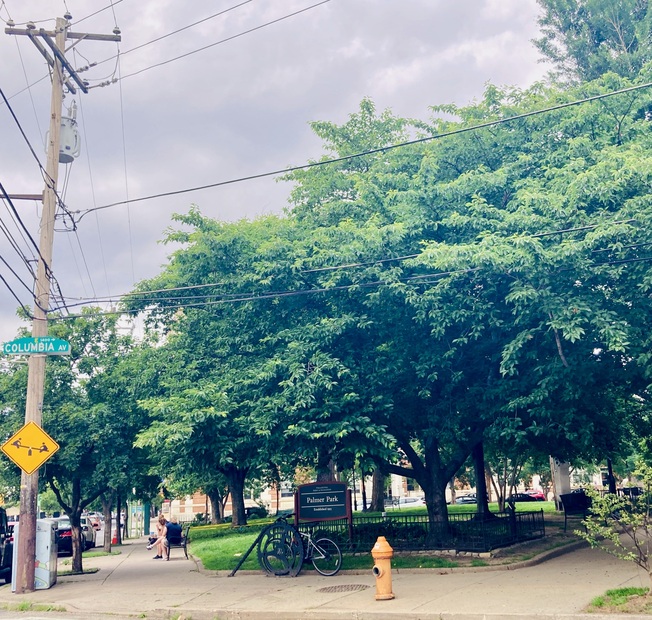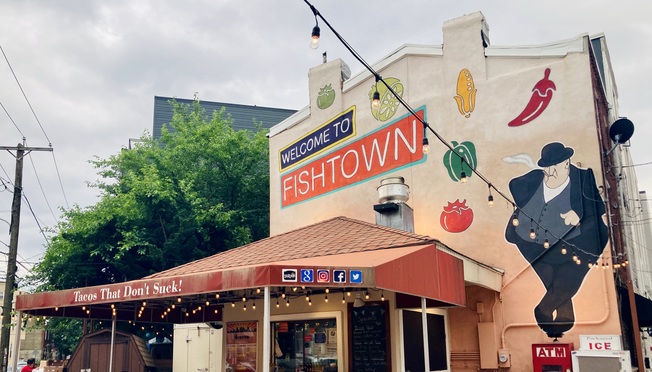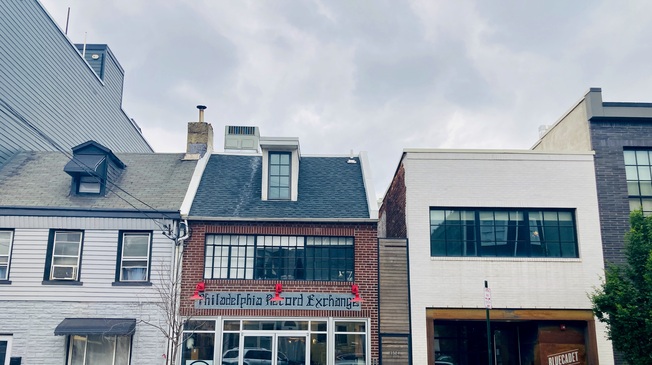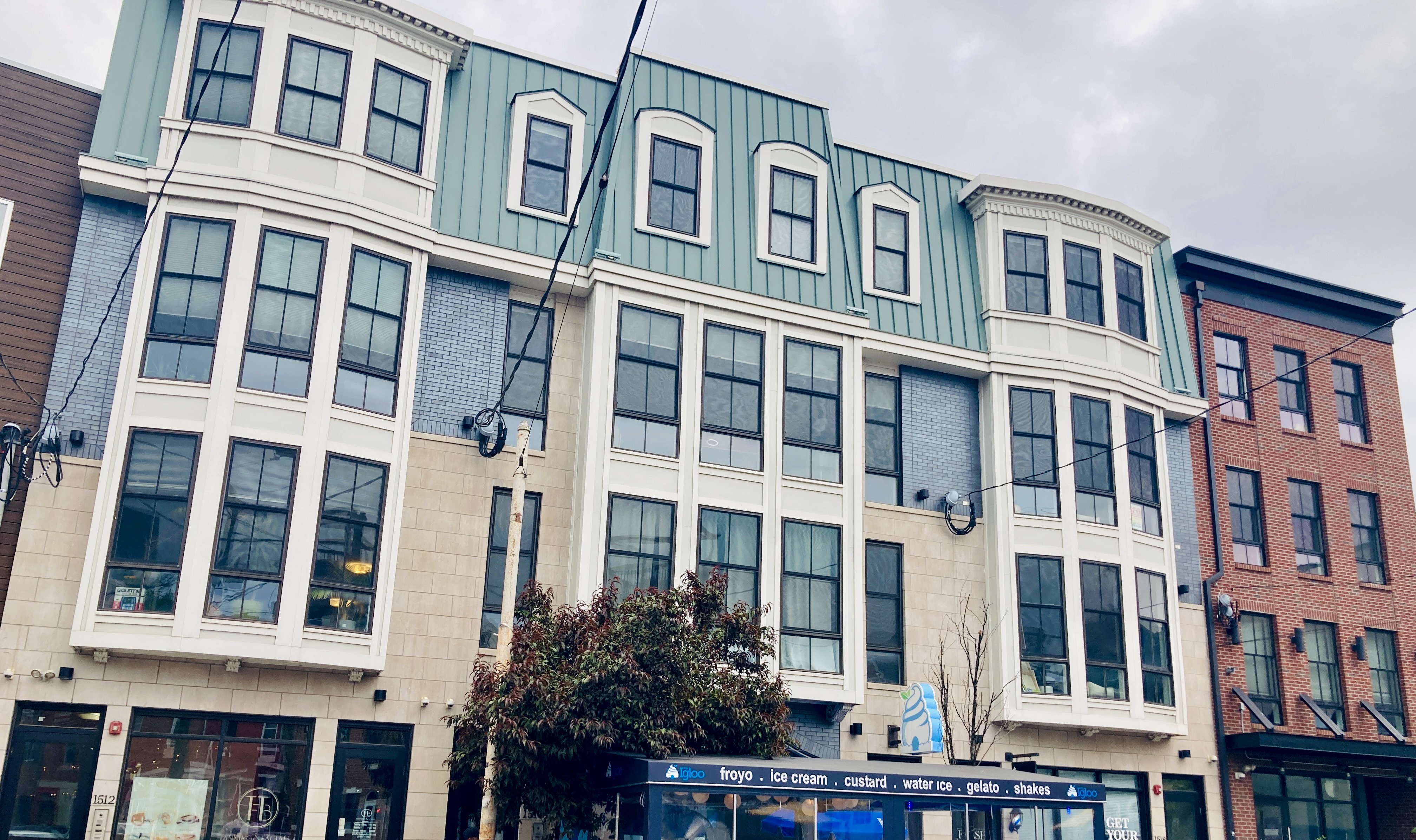 ---
| | Median Rent | Median Sqft |
| --- | --- | --- |
| Studio | $1,295 | - |
| 1 Bed | $1,517 | 700 sqft |
| 2 Beds | $1,850 | 910 sqft |
| 3+ Beds | $2,925 | 1,920 sqft |
As the name suggests, fish are everywhere in Fishtown. Images of fish are carved into sidewalks and painted on walls, etched into stained glass windows and doors, and forged in iron above storefronts. Even trash cans are shaped like colorful fish, their mouths forming receptacles for disposable coffee cups and taco wrappers. Today, Fishtown is one of Philadelphia's trendiest places to live with a new generation of creative entrepreneurs and affluent young families populating the area. And the aquatic art is a playful reminder of the neighborhood's maritime history.
Located north of Center City on the shores of the Delaware River, Fishtown was once part of the town of Kensington. In the 18th century, German and English settlers capitalized on the waterfront location, and a lucrative fishing and shipbuilding industry sprang up in the area. The section of Kensington where fishermen docked their boats came to be known as Fishtown. Drawing Irish and Polish immigrants in need of jobs, the neighborhood was traditionally a commercial fishing hub and a working-class community. That's all changed now — the narrow streets are still lined with historic row houses, but many have been completely renovated, and others turned into hipster-friendly coffee shops, whiskey bars, and record stores. On evenings and weekends, Fishtown is a millennial hotspot, bringing in a steady stream of Ubers and Lyfts to the neighborhood's many bars and restaurants. Down by the waterfront, picnicking families and dogs catch a breeze at Penn Treaty Park.
Flat and easy to navigate, Fishtown is located northeast of Center City. Extending from north of Girard Avenue to south of Lehigh Avenue, it is bordered by Front Street on one side and the peaceful Delaware River on the other. It is among Philadelphia's most walkable neighborhoods, and it's also a favorite among cyclists.
Philadelphia has three SEPTA subway lines; one of these, the Market-Frankford Line, serves Girard Station and Berks Station in Fishtown. From either, it's about a 15-minute ride to City Hall in Center City. SEPTA bus routes 5, 25, and 57 also travel to and from the neighborhood, as does the Route 15 Trolley. It's possible to bike or walk into Center City, too, if you're up for a four-mile ride or stroll. By car, Fishtown is right off I-95, an interstate that leads to New York City (going north) and into Center City and South Philly (going south).
Parking in Fishtown is a challenge, due in part to the number of popular bars and restaurants in the neighborhood. Street parking is often limited to one, two, or three hours around the commercial center. Most residents don't have dedicated parking spaces included with their homes, but residential parking permits make things somewhat easier, at least in terms of time restrictions.
The restaurants in Fishtown make this neighborhood a destination for foodies. Dozens of eateries, cafes, gastropubs, and bars line both sides of Frankford Avenue; along this stretch, you'll find everything from sushi and tacos to microbrews and craft cocktails. Highlights include the flagship location of coffee roaster La Colombe, with excellent homemade breads and pastries. In addition to coffee, they make their own artisanal rum in-house, with a bar menu available later in the day. Nearby, Johnny Brenda's is a classic corner bar and music venue with great sandwiches and wine on tap. Frankford Hall is a modern German-style beer garden with an airy central courtyard. Wm. Mulherin & Sons is an upscale Italian restaurant serving excellent thin crust pizzas in a charmingly restored whiskey distillery. And Cheu Fishtown is a bohemian sushi bar with graffiti painted on the walls.
Also of note in the neighborhood are the popular Philadelphia Brewing Company, Suraya, a gorgeous Lebanese-inspired cafe and restaurant, and across the street, friendly neighborhood bar Fishtown Social. Girard Ave. has a few bars and eateries of note, including Lloyd and Kraftwork. ReAnimator does excellent coffee, and nearby, just outside the border of Fishtown, the neighborhood of Kensington has some of Philadelphia's best distilleries, many offering tasting rooms or bars. New Liberty Distillery, for example, is a craft whiskey maker offering tastings and tours.
On Girard Avenue, just outside Fishtown in Northern Liberties, there's an Acme supermarket and a large wine and spirits store. More centrally located small markets and grocers are scattered around Fishtown, including Castellino's Italian Market on Palmer Street, Garrison's Market on Memphis Street, and Riverwards Produce on Norris Street. Greensgrow Farms is a garden store that also sells produce. Primal Supply Meats is an upscale butcher shop. And Bottle Bar East, down the street on Frankford Ave., offers a wide selection of wine and beer to go.
Fishtown is more about dining and drinking than shopping. But the area is home to a number of indie shops and boutiques, many of which are located amid the bars and restaurants of Frankford Avenue. Jinxed Fishtown, carrying quirky vintage homewares and furniture, is the perfect store to poke around on a rainy day. Two Percent to Glory and Urban Exchange Project are secondhand clothing shops, while TOILE and VESTIGE are designer clothing stores. Philadelphia Record Exchange is a classic record shop. Amalgam Comics & Coffeehouse is a landmark comic book store. And Harriet's Bookshop is considered one of the city's best independent bookstores. There are several art modern galleries on Frankford Avenue., too, including 1816 House Gallery and Corridor Contemporary.
On the far northeast edge of the neighborhood, Fishtown Crossing is a conventional strip mall with stores offering practical products and services.
A splashy 'Welcome to Fishtown' mural featuring three larger-than-life cats greets you as you enter the neighborhood. Walk around to check out the wide array of fish-themed street art, including a graffiti-like painting of fish riding bicycles. Pay attention to the smallest details around houses and businesses: there are fish everywhere.
Penn Treaty Park sits right on the Delaware River, providing residents with a breezy respite from the city streets. In warmer weather, it's busy with picnickers, dog-walkers, and families flying kites or eating ice cream. There's also a playground for children and wonderful views of the Ben Franklin Bridge.
Catch a concert at the Fillmore Philadelphia, a landmark venue for live music housed inside a restored metal factory. The Fillmore offers three spaces: the main hall can hold up to 2,500 spectators, The Foundry is a "club within the club" with a capacity of 450, and Ajax Hall serves craft beer and gourmet comfort food.
Rivers Casino Philadelphia is a modern casino on the edge of the neighborhood.
Fishtown is not home to any colleges or universities, but its bars and restaurants are frequented by students from nearby schools like Temple University, the University of Pennsylvania, and Drexel University. Fishtown's resident student population isn't huge, partly due to the somewhat elevated cost of living here, but the neighborhood has a distinctly youthful atmosphere, especially on weekends.
We rate and sort every listing based on fair market rent.