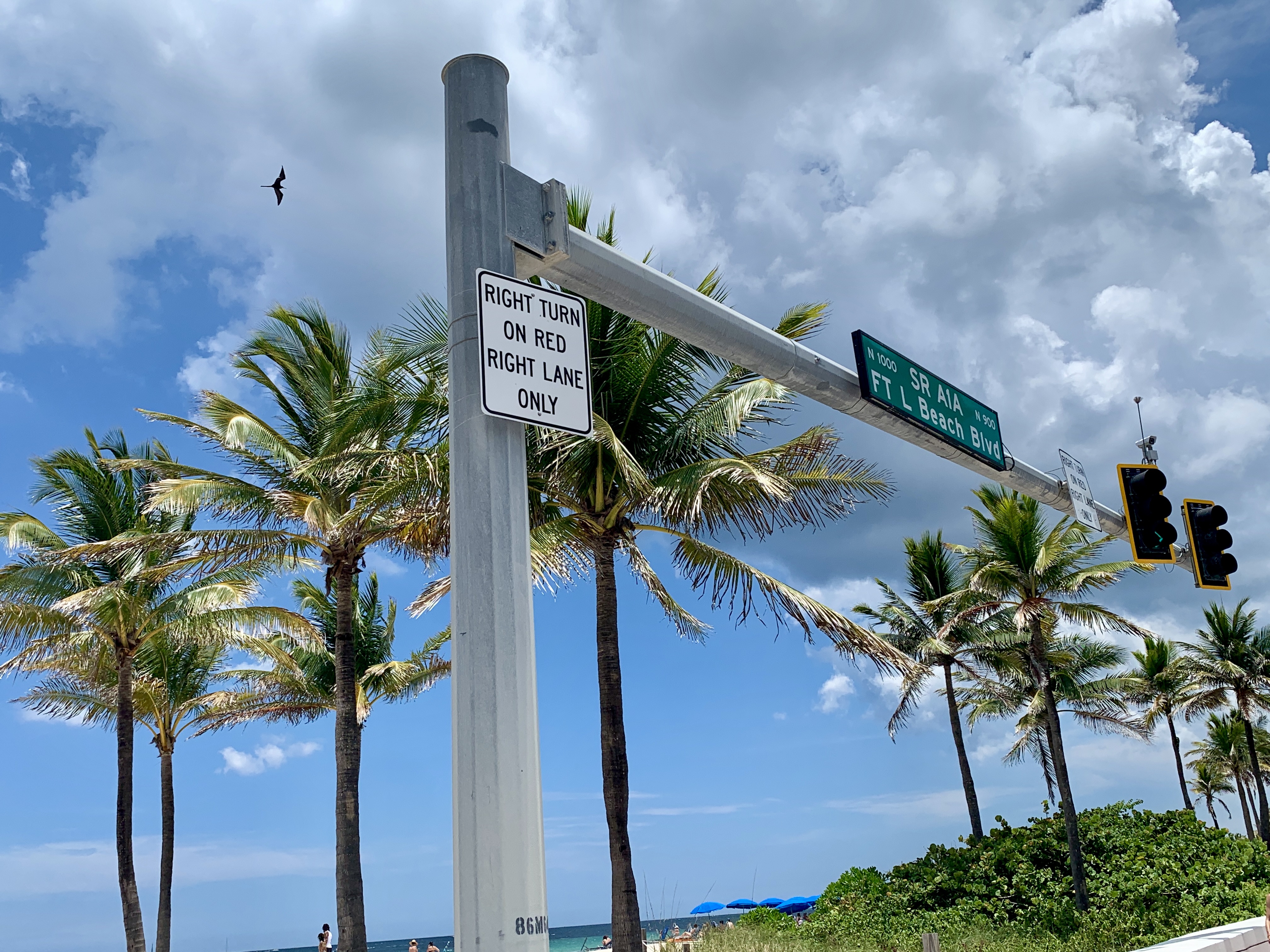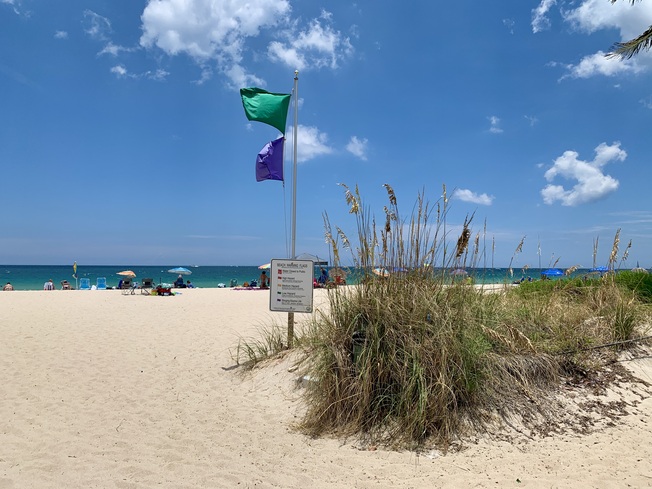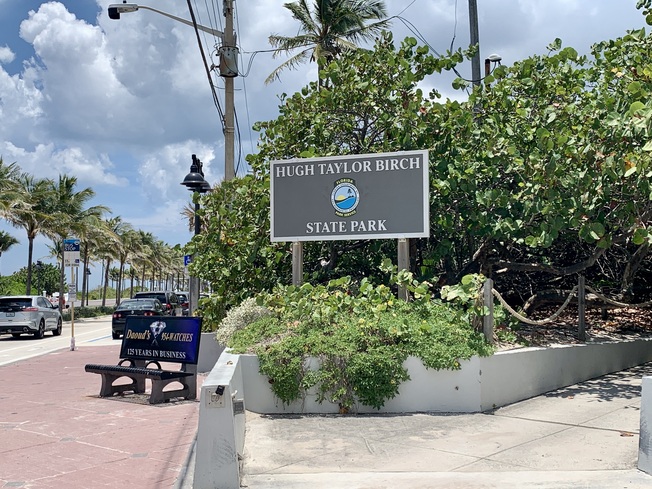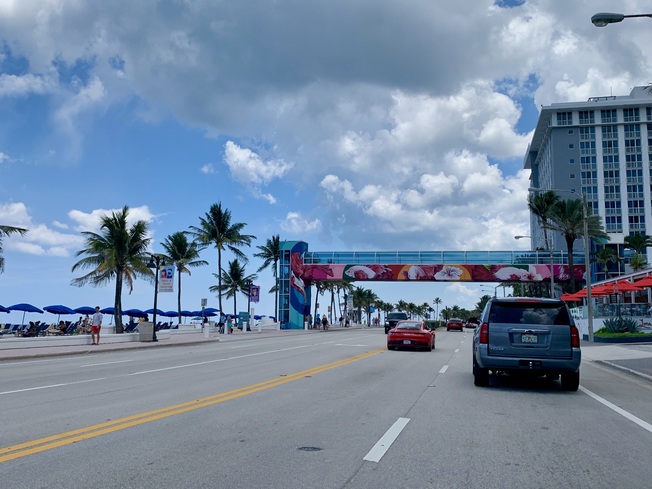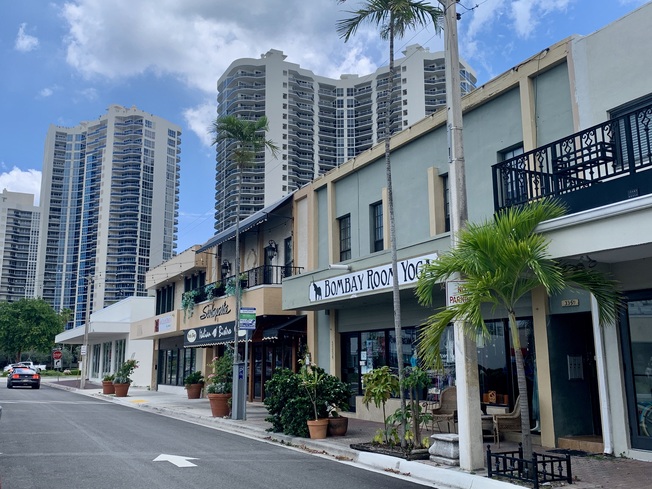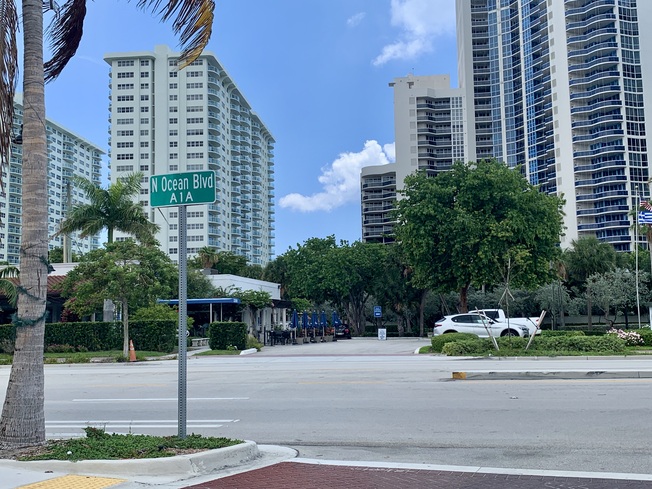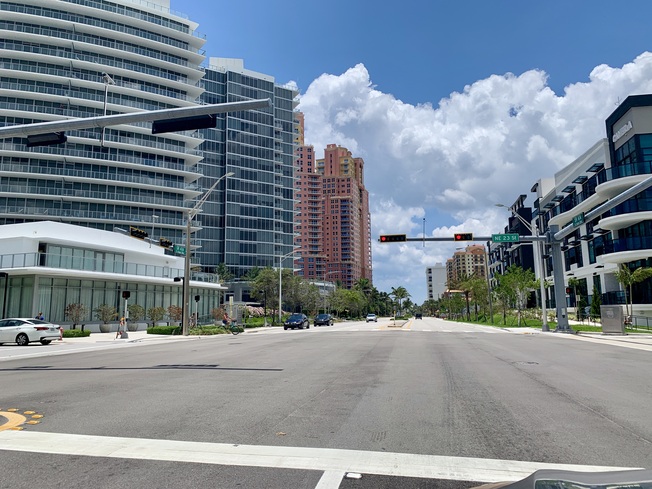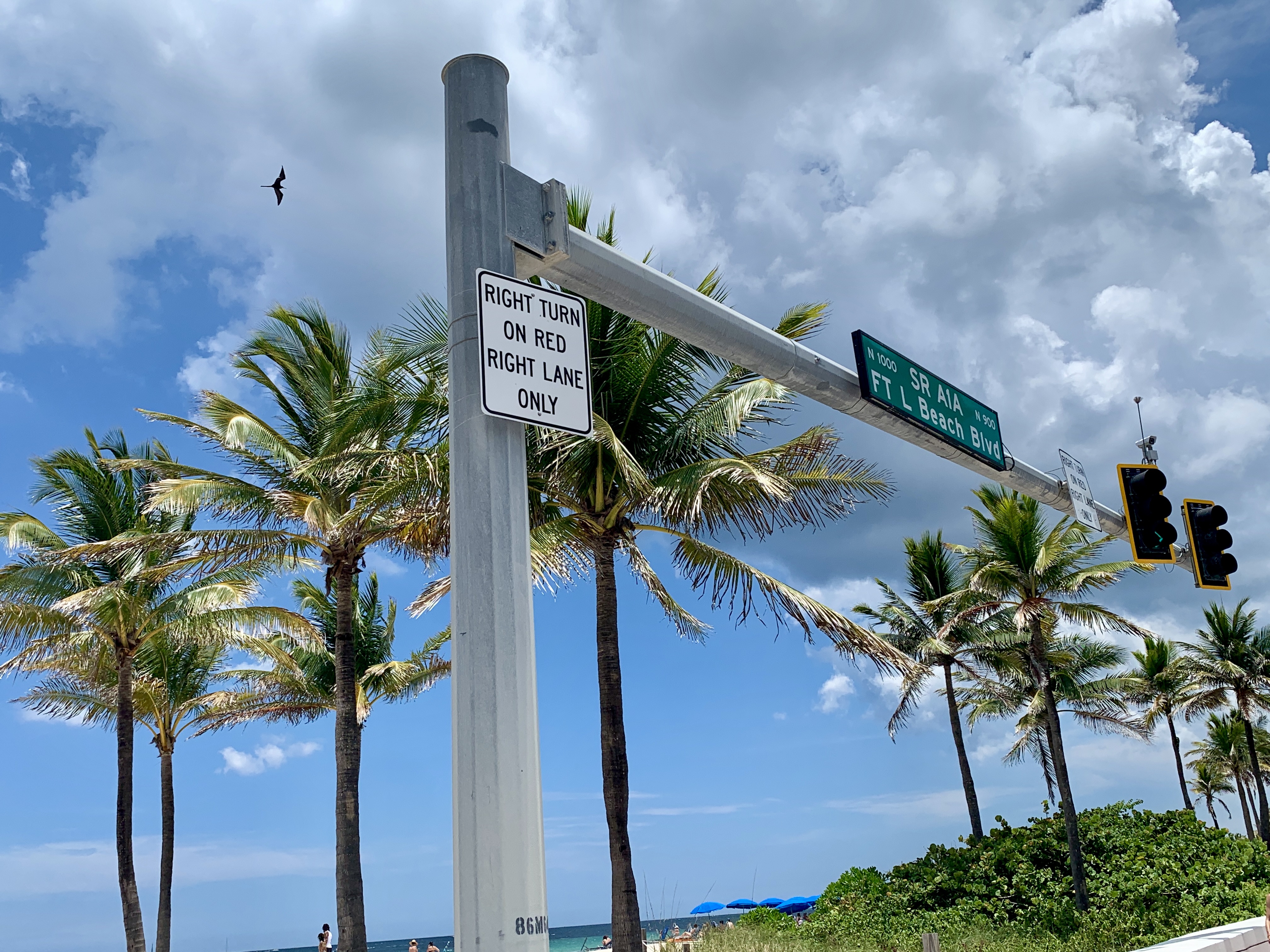 ---
For years, Fort Lauderdale Beach has been the home of Spring Break. Still, it attracts more than just college students on vacation. Visitors from around the world, including snowbirds enjoying their condos, flock to the beach during the winter and spring months. Many high-end penthouses and high rises have been built on the beach in recent years, and renters looking for apartments in Fort Lauderdale Beach can choose from a number options with easy access to the ocean.
Due to the warm Gulf Stream, the water is comfortably temperate almost all year, lending itself to seemingly endless water activities. A state park and historic home along the beach also draw residents and visitors. While the beach may be the primary attraction, the main drag is a close second with its buzzing restaurants, cocktail bars, beachy watering holes, and high-end hotels.
Fort Lauderdale Beach is a long stretch along A1A buzzing with restaurants, hotels, and outdoor entertainment, drawing everyone from locals to tourists and ocean lovers to walkers, joggers, and people watchers. Rather than looking for public street parking and spots in the limited lots between and behind hotels, locals who don't live within walking distance of the beach often opt to take a ride-sharing service to make their way to the shores. Car owners who choose to drive their own wheels can pay for their parking using the PayByPhone app, which is in use throughout the entire city of Fort Lauderdale. For a few extra bucks, you can also valet park your car in any number of luxe hotels along the strip.
The strip is both pedestrian- and bike-friendly. In fact, bike groups are a regular sight in the bicycle lane. For a head-turning mode of transportation, hail one of the free golf cart shuttles, which operate purely on tips. Another option is the Water Taxi that makes its way down the Intracoastal waterway from Downtown Fort Lauderdale and continues on to Hollywood Beach. Other modes of public transportation include the Sun Trolley that travels throughout Las Olas Boulevard and the beach as well as the city bus.
Of late, Fort Lauderdale Beach has been a hot destination for real estate investors looking to expand beyond Miami, with high-end properties like the Paramount Fort Lauderdale, Conrad Fort Lauderdale Beach, and the Ritz Carlton staking their claim on the beach. With that has come a bevy of restaurants like S3, Lona Cocina Tequileria, Burlock Coast, and others to join mainstays like Casablanca Cafe and Coconuts. Beach Place is one of the most popular destinations for partygoers, with iconic bars like Lulu's Bait Shack and Fat Tuesday. There are also small shops in the three-story building, including Crocs and a 24-hour CVS. Nearby is another longtime favorite bar, the Elbo Room, which has been open since 1938.
On the north end of the beach is 13th Street, just north of Oakland Park Boulevard, with the burgeoning Galt Ocean Plaza, home to a yoga studio, dive bars, restaurants, a jazz club, and art guild. On the Intracoastal is the iconic Shooters Waterfront, a recently reimagined eatery that got a facelift from its former days as a Spring Break hotspot in the '80s and '90s. Now, boat owners can drive their vessel to the dock in time to make their lunch or dinner reservation.
On the Intracoastal side of the inlet on the 17th Street Causeway, restaurants like Boatyard provide a front-row seat to the parade of yachts. 15th Street Fisheries is an old favorite in the Fort Lauderdale Beach area, cooking up local seafood for decades. Along Las Olas Boulevard heading into downtown, you'll find the beautiful Chima Steakhouse, a Brazilian rodizio with tableside hand-carved meats.
The Galleria at Fort Lauderdale mall is a few minutes west of the beach on the other side of the Intracoastal, boasting a large collection of world-famous brands as well as the popular department stores Macy's, Nordstrom, and Neiman Marcus. Within the same area as the mall, there is a Publix grocery store and a Whole Foods Market can be found further south on the 17th Street Causeway.
Las Olas Boulevard intersects on the beach at A1A. Traveling west, you'll head to Downtown Fort Lauderdale and a large selection of other restaurants, bars, and shops, including nationally known brands such as Lilly Pulitzer and Tommy Bahama, as well as art galleries and smaller, local boutiques with trendy clothing and accessories.
All year round, Fort Lauderdale Beach is busy on the weekends, with both locals and visitors vying for a spot on the sand to catch some rays, swim in the ocean, or search for shells along the shore. Many shops and hotels rent paddleboards, kayaks, and jet skis, and there are also dozens of artificial reefs along Greater Fort Lauderdale for both snorkelers and seasoned scuba divers to explore. This includes retired sunken ships and even an underwater mural by famed marine artist Guy Harvey, drawing schools of exotic fish and wandering turtles.
Nature lovers who want to do more than sunbathe can take part in sea turtle walks with the Museum of Discovery and Science during sea turtle season, which runs from March 1 to October 31. During night walks, an expert leads groups through the beach in search of Loggerhead turtles laying their eggs for the next generation of turtles to make their way to the Atlantic Ocean. You'll notice that during nesting season, the lights along the beach are replaced with orange-hued bulbs to prevent confusion to hatchlings searching for the light of the moon to guide them to the ocean.
Also on Fort Lauderdale Beach is Hugh Taylor Birch State Park, where visitors can bicycle beneath towering banyan trees, hit the hiking trails in search of gopher tortoises, fish from the Intracoastal waterway, paddleboard, swim, and more. Park rangers also host guided walks on the first Friday and Saturday of the month. During the Full Moon, take to the waterways for a moonlight paddle through the mangroves.
Nature abounds in the historic Bonnet House Museum & Gardens, a sprawling 35-acre estate that was a wedding gift to Frederic Clay Bartlett and Helen Louise Birch. When Birch died in 1925, Barlett's new wife Evelyn Fortune Lilly turned the home into the garden and artist haven that it's known for today. It's home to a desert garden, hibiscus garden, migratory birds, butterflies, and even manatees who gather in the Boathouse Canal. But what they may be most known for are the graceful swans who swim in the lily-pad-covered ponds. Inside the residence, visitors can admire Bartlett's large art collection and Lilly's paintings in the gallery.
It may be a favorite spring break destination for students, but there are no colleges or universities in Fort Lauderdale Beach. Further south in Downtown Fort Lauderdale, you will find one of the campuses for Broward College. Out in west Broward County in the town of Davie, there are college campuses for Florida Atlantic University, Florida International University, and Nova Southeastern University.
We rate and sort every listing based on fair market rent.