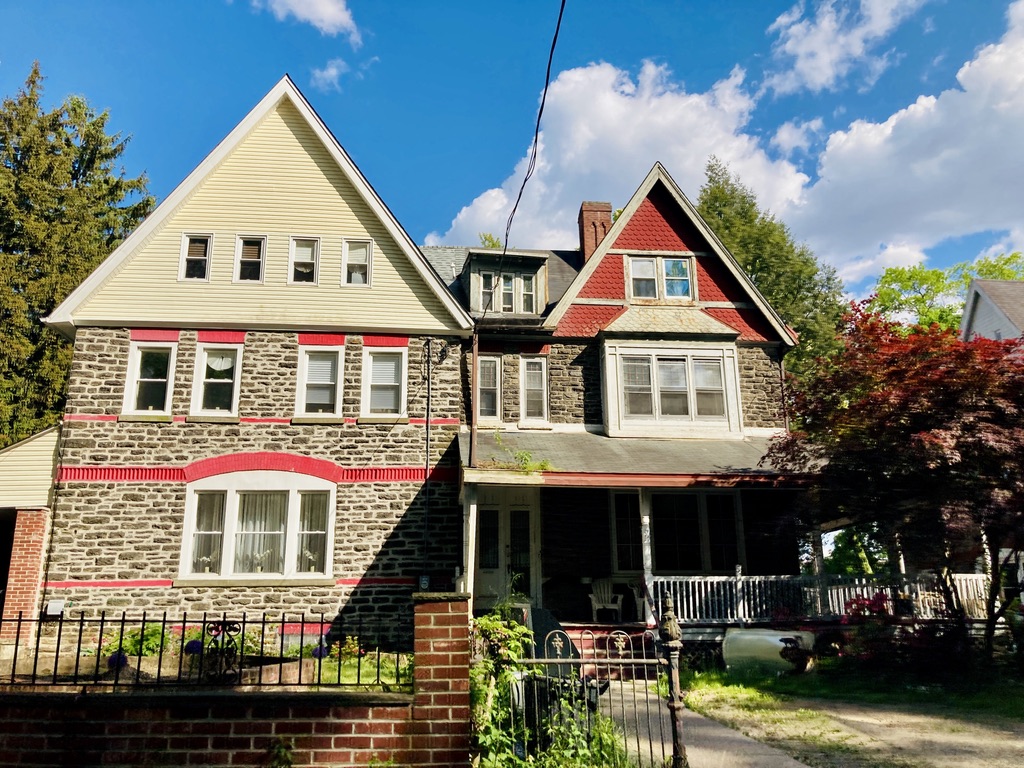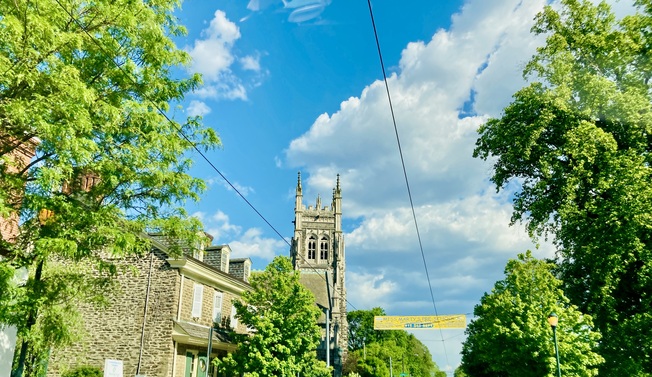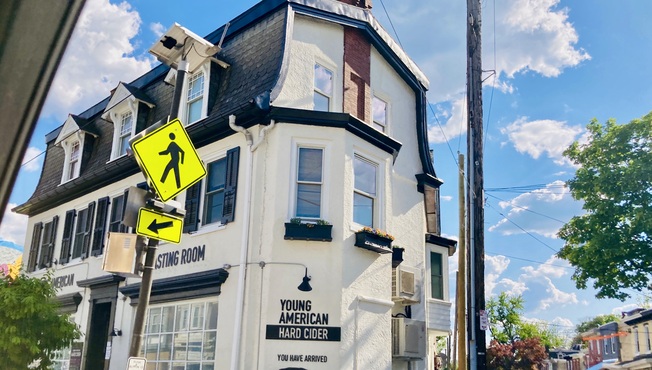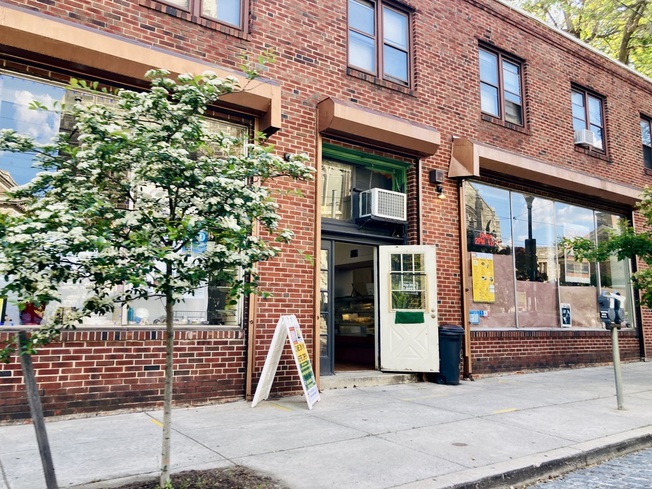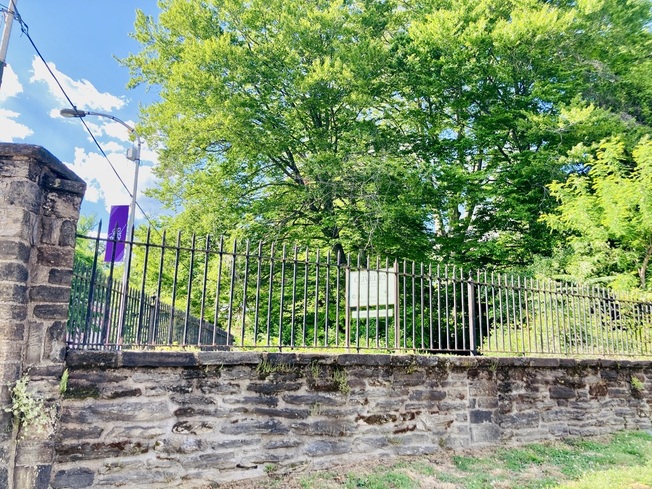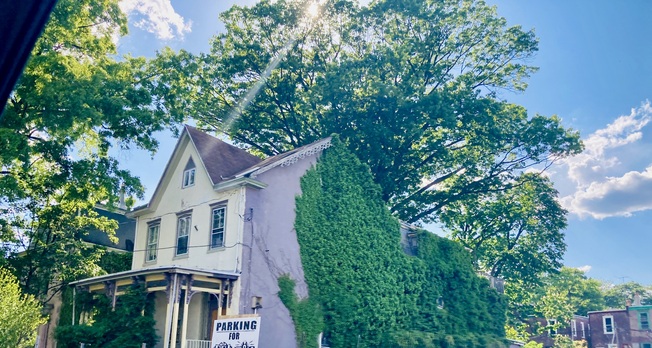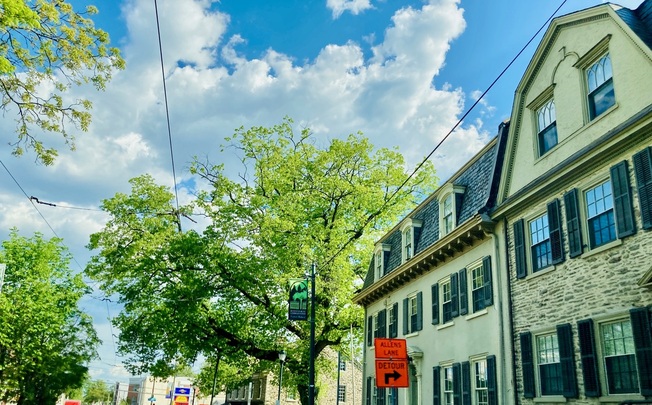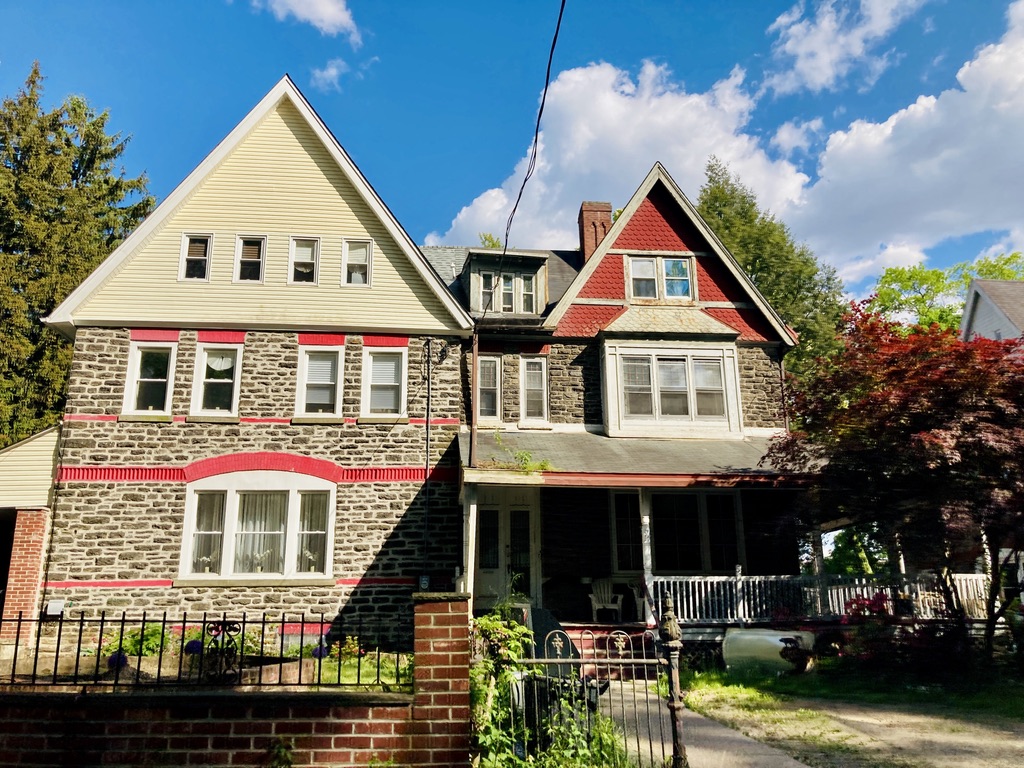 ---
| | Median Rent | Median Sqft |
| --- | --- | --- |
| Studio | $983 | 488 sqft |
| 1 Bed | $1,220 | 750 sqft |
| 2 Beds | $1,589 | 1,000 sqft |
| 3+ Beds | $1,750 | 1,460 sqft |
A twenty-minute train ride from Center City, Germantown is nowhere near Philadelphia's historic Liberty Bell. Still, it's one of Philadelphia's oldest neighborhoods and home to many historically notable attractions. Key events from the American Revolution took place here, with several sites of interest in the area, including a former stop on the Underground Railroad.
With lots of affordable apartments in Germantown, the vibe is more down-to-earth than more upscale neighborhoods East Falls and Chestnut Hill nearby. There's an excellent coffee shop and a famous neighborhood bookstore in Germantown, but you're more likely to find casual diners and soul food eateries than microbreweries and gastropubs here. Germantown Avenue runs straight through the neighborhood, lined with a mix of centuries-old row houses, fast food chains, convenience stores, and family-run restaurants specializing in Caribbean food.
Due in part to the presence of La Salle University and Germantown Friends, a prestigious private high school, a good portion of the neighborhood is clean and well-lit at night. Some blocks are comparatively run-down, though this is changing as the neighborhood becomes increasingly gentrified. The population is diverse, encompassing college students, families, young professionals, and outdoor enthusiasts who appreciate Germantown's proximity to Wissahickon Valley Park.
Located north of East Falls and south of Mount Airy and Chestnut Hill, Germantown is reasonably walkable. Many errands can be accomplished in the neighborhood on foot; busy Germantown Avenue is a hub of commercial activity. The area extends approximately from the historic Stenton House to the Cliveden Mansion, both on "the Avenue."
Germantown is connected to downtown by train. SEPTA's Chestnut Hill East Line stops at the following stations: Germantown, Wister, and Wayne Junction. The ride to Center City lasts about 20 minutes, depending on where you board. On the other side of Germantown Avenue, with trains running on a similar time frame, the Chestnut Hill West Line serves Tulpehocken Station (on the border of Mount Airy) and Chelten Avenue Station. SEPTA bus line 23 runs up and down Germantown Avenue, connecting to neighboring Mount Airy and onward to Chestnut Hill. It's also possible to access these neighborhoods by taking the train in the opposite direction. Chestnut Hill West and Chestnut Hill East stations are the ends of the line. Tulpehocken Station lets you off near an entrance to Wissahickon Valley Park, with more than 50 miles of trails that are popular with cyclists and hikers.
If you're traveling by car, Lincoln Drive and School House Lane connect Germantown to Manayunk and East Falls below. From there, it's easy to hop onto I-76 and drive straight into the city.
Parking in Germantown is fairly straightforward. It can be difficult to find a spot along Germantown Avenue, especially during peak times, but it's easy to park in more residential areas. The neighborhood's SEPTA stations have dedicated lots for park and ride.
When it comes to restaurants in Germantown, there are some local gems tucked between the fast-food chains and pizzerias along Germantown Avenue. A few blocks away from the avenue, at the intersection of W Rittenhouse Street and Wayne Ave., Ultimo Coffee is an excellent option for coffee and pastries. It's a relatively new outpost of a specialty coffee mini-empire with locations throughout the city, and it's widely considered one of the finest purveyors of coffee in Philadelphia. Uncle Bobbie's Coffee and Books, located on Germantown Avenue, is perhaps better known as an independent bookstore. But the cafe inside is quite good, too, serving La Colombe coffee and artisanal pastries. There's lots of cozy lounge space for reading while you sip your latte.
Nearby, there's a good range of no-frills comfort food and takeaway spots, including diners, breakfast venues, barbecue joints, and burger places. A handful of soul food restaurants are favorites along the avenue, including the Black-owned and women-led Veelicious Eatery, Tyemeka's Soul Food Restaurant, and Sister Muhammad's Kitchen. You'll find a number of good Jamaican and Caribbean eateries in the vicinity, too, like Grill' N' Dutchy.
A pair of vegan restaurants are worth a stop: All the Way Live features a vegan and raw menu, a great quinoa salad, and fresh-squeezed juices, while the Nile Cafe does vegetarian and vegan soul food. Also vegan-friendly, but serving a wider selection of health-conscious cuisine, is the charming Flower Cafe at Linda's, located on Maplewood Mall, an open-air plaza. A few doors down, Bistro on the Mall offers picturesque outdoor seating.
There's an IGA supermarket on Chelten Avenue, and a Save A Lot discount grocer a few blocks away. Smaller family-run grocery stores are scattered around the neighborhood, and there's a larger Fresh Grocer store on the campus of La Salle University. There's also an Acme in the neighboring district of Mount Airy, and two centrally located wine and spirits stores in the neighborhood. Head to the Germantown Kitchen Garden Farm Stand to buy fresh produce and homemade bread.
Uncle Bobbie's Coffee & Books is a neighborhood classic. The shop's motto is "Cool People. Dope Books. Great Coffee." Black-owned and family-friendly, it was founded by Temple professor and CNN commentator Marc Lamont Hill, who named the place after his favorite uncle. There's a great coffee bar inside, and the shop hosts frequent author readings.
Germantown Avenue is lined with fabric stores, thrift shops, bicycle stores, and auto repair shops. Most of these businesses aren't particularly noteworthy, though they offer practical services. A few stores stand out from the rest, like Germantown Kitchen Garden Farm Stand, a great place to shop for plants, flowers, and produce. Germantown Bicycle Supply is a hub of activity when the weather warms up and cyclists pass through on their way to the Wissahickon's trails.
Germantown is home to many historic sites of note. One of Germantown's main attractions is the Johnson House Historic Site, a National Historic Landmark. Built in 1768 and inhabited by a Quaker family for generations, the stone house still bears visible damage from cannonballs shot during the Revolutionary War's Battle of Germantown in 1777. Later, in the 1800s, the house was an important stop along the Underground Railroad; it's believed that Harriet Tubman was sheltered here along with many other enslaved people before abolition. Today, the house is a museum, and it's possible to view the third-floor attic where the enslaved stayed hidden from authorities. Also on display are various artifacts from the era. The space regularly hosts history lectures and special programs, and the annual Philadelphia Juneteenth Festival commemorating the end of slavery happens on the grounds every year.
Another major landmark in the area is Wyck Historic House And Garden, a stately mansion tucked between shops and restaurants on Germantown Ave. The oldest rose garden in the country, dating back to 1824 and featuring seventy varieties of roses, is in the backyard.
On the northern edge of the neighborhood, Cliveden, also known as the Chew House, is yet another location of note. This beautifully maintained six-acre property was once a pre-Revolutionary War estate that housed British soldiers during the 1777 Battle of Germantown. Today, you can tour the Georgian-style mansion, the Carriage House, and the impressive surrounding grounds and gardens.
Finally, the historic summer residence of Grumblethorpe is an interesting stop in Germantown. The wisteria plant is named after the Wister family: John Wister, a German immigrant, built the place in 1744. Today, it's a museum featuring artifacts left by the prominent family over the years, including the astronomical equipment and observatory of Charles John Wister, Sally Wister's teenage diaries, and a super-sized Victorian dollhouse. The gingko tree that rises up above Grumblethorpe is the oldest in North America.
Apart from history, Germantown offers easy access to a timeless attraction: the great outdoors. Just outside the neighborhood lies the Wissahickon Valley Park, a wooded gorge with more than 50 miles of trails popular with cyclists and hikers.
Germantown is home to La Salle University, a private and relatively small Catholic university. Many students live in the neighborhood, thanks to a range of affordable housing near the campus.
We rate and sort every listing based on fair market rent.