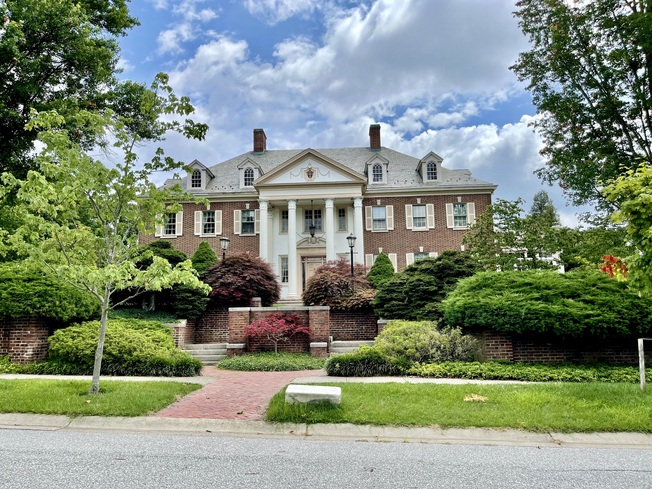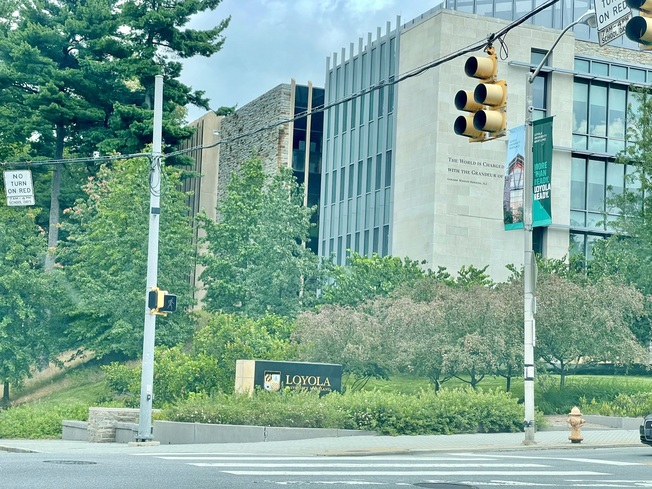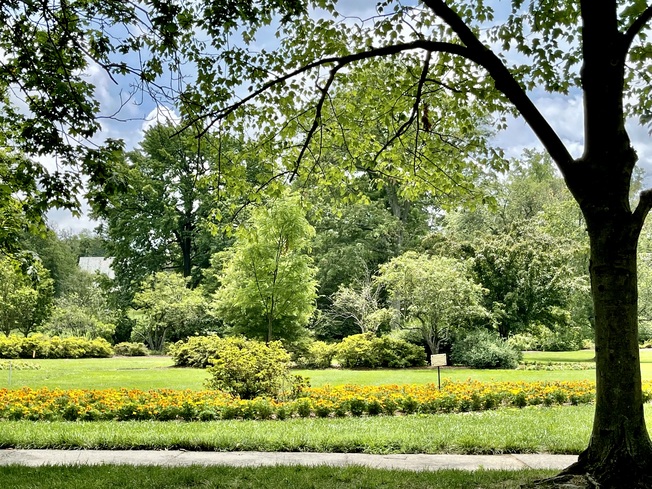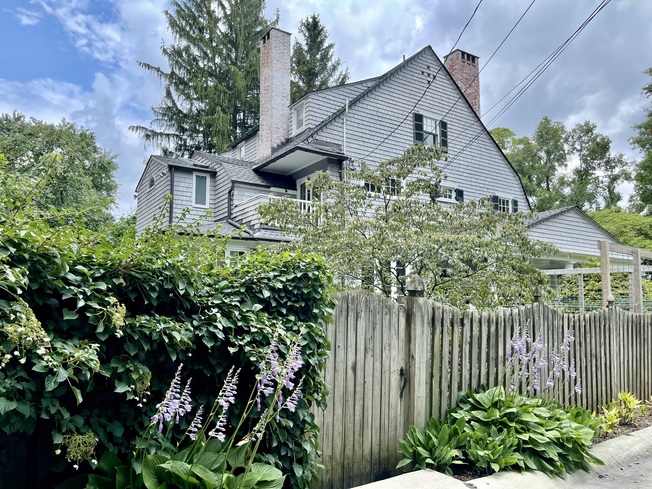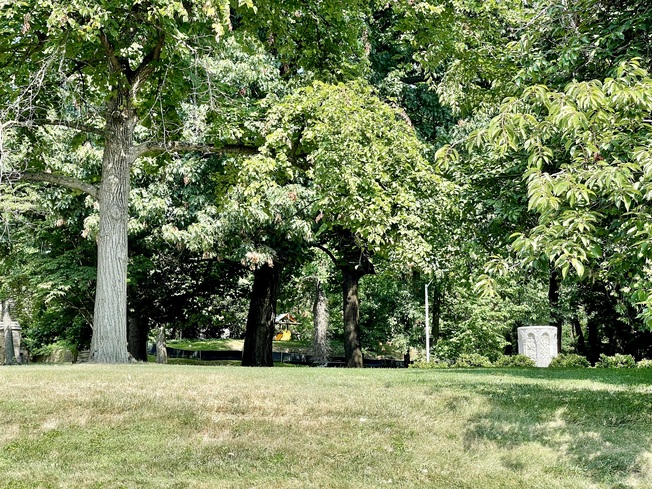 ---
One of Baltimore's first suburbs, the historic North Baltimore neighborhood of Guilford was created in the early 1900s by the Roland Park Company with Baltimore's elite in mind.
Sparing no expense, the most notable architects were hired. Frederick Law Olmsted Jr., himself, was the visionary behind Guilford's landscapes, his preservation of natural elements a great reflection of the principles that would make him famous. Today, the curvy tree-lined streets remain lit by period lampposts, and you'll find a range of housing styles here, from charming cottages to stately mansions situated on generously sized lots with a quiet, suburban feel.
Although neighborhood covenants do not permit the subdivision of Guilford's grand turn-of-the-century homes and most residents own rather than rent in this neighborhood, there are a handful of apartment complexes in Guilford popular among students attending nearby universities. Guilford is bordered by three universities: Johns Hopkins University to the south, Loyola University to the north, and a bit further still, Notre Dame University of Maryland.
In addition to being known as the home of Baltimore's wealthiest families, Guilford is famous for its tulips. Each spring, Sherwood Gardens attracts tens of thousands of visitors to witness more than 80,000 tulips in bloom. This wonder of Mother Nature is open to the public, and entry is free.
A few minutes' drive in any direction takes you from the sleepy residential streets of Guilford to the shops and nightlife of Hampden, the restaurants of Roland Park, the attractions of Downtown Baltimore, and the Penn Station rail hub in Station North.
Guilford's boundaries are four major thoroughfares: York Road to the east, North Charles Street to the west, Cold Spring Lane to the north, and University Parkway to the south. The MTA CityLink Red Line bus makes stops along York Road, and the Local Link 51 runs on Charles Street from the Inner Harbor to Towson.
The majority of Guilford's homes were built between WWI and WWII, during the rise of the automobile, and homes feature garages as small-scale replicas in the same design style. The lush, perfectly landscaped neighborhood is a delight for walkers and joggers. Bicyclists will find dedicated bike lanes on Millbrook, Greenway, Charles, and along University Parkway. Street parking options are plentiful, but residents may inquire as to why you are here; the neighborhood has its own security patrol, as well.
We can't recommend Guilford's best restaurant — because it doesn't have a single one. Good thing there are plenty of options in neighboring Tuscany-Canterbury, such as Cypriana, where Greek and Mediterranean flavors harmoniously combine. You'd never guess the restaurant was located in an apartment building by its homey fireplace and vintage photos aligning the wall. Standouts include a sesame roasted feta appetizer, christened with a splash of wildflower honey, and grilled chicken or lamb gyros. Chef Duff Goldman of Food Network fame named The Ambassador Dining Room his favorite restaurant in Baltimore, and for good reason: divine entrees, like a fork-tender chicken in a creamy curry sauce, have won awards offline, too.
In Roland Park, there's Petit Louis Bistro, one of the city's only French restaurants. Here the powerhouse Foreman Wolf restaurant group transports diners to a Parisian bistro, replete with stained glass doors and a zinc-topped bar. Along with traditional plates like steak frites and beef Bourguignon, the memorably buttery yet garlicky zing of their escargot is worth ordering, as is anything from the cheese board, which varies by season. Next door to Petit Louis is Johnny's, a casual eatery that focuses on the freshest catches, from creamy Maryland crab bisque to crispy fish and chips, and cornmeal-fried oysters. If you're here for breakfast, be sure to order something from the coffee menu, as it's filled with creative concoctions featuring everything from berries to spices. Roland Park is also the flagship location of the beloved brunch spot, Miss Shirley's, and cozying up to your dining companion in one of its wooden booths is a veritable Baltimore right of passage. Basically, everything's good here, and they'll happily package what you can't finish in to-go containers. And if you're hampering for a made-to-order sandwich, Eddie's of Roland Park piles their deli meats high between fresh-made slices of bread, with house-made giardinieras or a dollop of sauerkraut.
While Guilford isn't home to any retail shopping, the nearby Village of Cross Keys has an array of upscale clothing boutiques for men, women and children, such as Chezelle, The Fine Swine, and Pied Piper. There's also a Talbot's and a Williams Sonoma.
A mecca of independent retailers can be found along "The Avenue," or 36th Street in nearby Hampden. Be sure to check out In Watermelon Sugar for its decorative pillows, reed diffusers, dishware, and more.
If you're in need of groceries in Guilford, you can head to the gourmet supermarket, Eddie's of Roland Park, about a 10-minute drive away. In addition, there's a Giant Food on 41st Street. For health foods, Streets Market, in Charles Village, is set to open by the end of 2021.
The centerpiece of the neighborhood, The Guilford Mansion, survives only in pictures. Located at the intersection of Wendover Road and Greenway, the 52-room wood home was constructed on several hundred acres by William "Billy" McDonald in 1852 and had a grand walnut staircase, a drawing room, a library and billiard room, and even a turret. Another, more modern mansion sits on the site today.
There are some architectural differences between Guilford and its neighbor, Roland Park, and discovering them makes for a pleasant afternoon's drive. Roland Park was built by the same developer, the Roland Park Company, but its homes are mostly Victorian in style and were constructed around the end of the 19th Century. Guilford's homes were built between 1910 and 1950 and feature a variety of Revival styles: Tudor, Arts & Crafts, Renaissance, Colonial, and even a few Spanish Colonial, with tiled roofs. During the spring, many of these homes open their doors and garden gates as part of the Maryland House & Garden Pilgrimage.
You won't see unsightly telephone poles or electrical wires in Guilford, as every element of its design was planned and enforced through strict deeds and protocols, which determined everything from the alignment and type of trees planted to the racial makeup of its residents — in fact, it took until 1948 for the neighborhood's segregationist covenant, prohibiting African Americans from property ownership to be struck down by the Supreme Court despite being contested by Baltimore lawyers from its earliest introduction in the 1890s. There are just a few apartment buildings in Guilford found mostly along North Charles Street, and there are no shopping centers here, another deliberate part of the neighborhood's design.
Sherwood Gardens isn't only open during Tulip Season. It features dogwood and cherry trees, blooming azaleas, and English boxwoods, and some are over 200 years old. It has annual and perennial displays throughout the growing season, and it hosts an outdoor summer music series. If you happen to be here during the springtime, be sure to download a Tulip Guide from their website and scout out your favorite varieties. There is a smaller park at the entrance of the neighborhood, Guilford Gateway Park, between Greenway and St. Paul Street. It has a limestone well dedicated to Edward Bouton, who e the Roland Park Company.
Guilford's most famous resident is Grace Turnbull, a 20th Century female artist and sculptor. Located at 223 Chancery Road, her distinctive stucco house, replete with a belltower, was modeled after an inn she visited in Toledo, Spain, and is sometimes featured on tours through the Maryland House & Garden Pilgrimage. The Baltimore Museum of Art has a few of her works in its collections. You can also see one of her sculptures, "Naiad," or water nymph, in the fountain at East Mount Vernon Park.
Guilford is bordered by University Parkway to the south, which ends at Johns Hopkins University, renowned for its medical and scientific programs in neuroscience and biology. Although most of its off-campus residents live in Charles Village, Waverly, or Remington, they're just one groundbreaking scientific discovery away from affording their own home in Guilford.
Also nearby Guilford, Loyola University is a private liberal arts college run by the Jesuit order. Much of Loyola's off-campus student housing can be found in apartments in Tuscany Canterbury. Further north, Notre Dame College of Maryland is Maryland's only women's college. It has about 1,000 undergraduates and offers on-campus dorm accommodations.
We rate and sort every listing based on fair market rent.