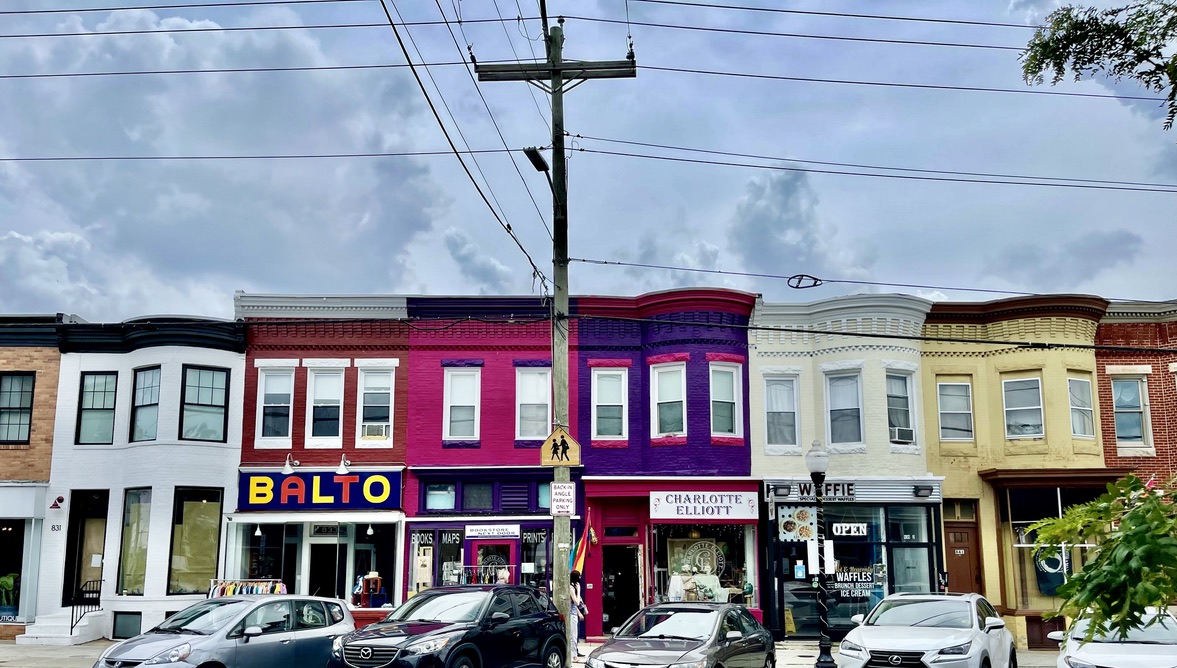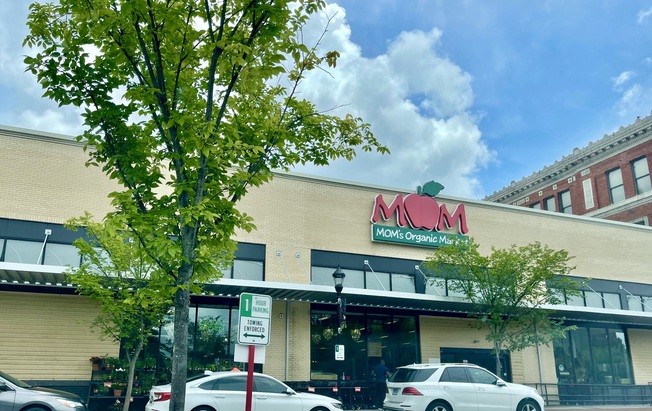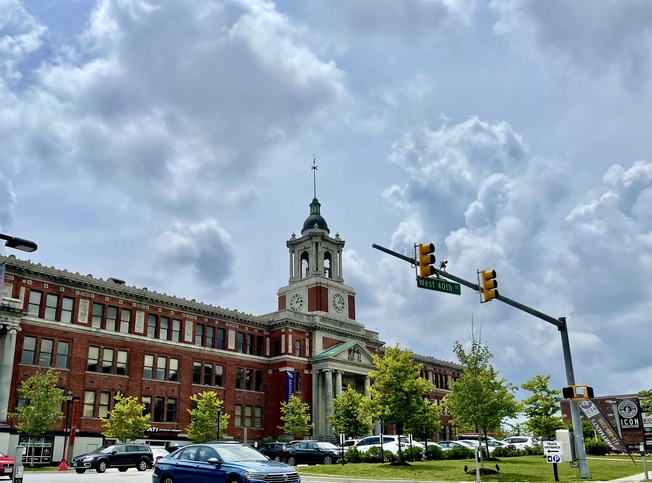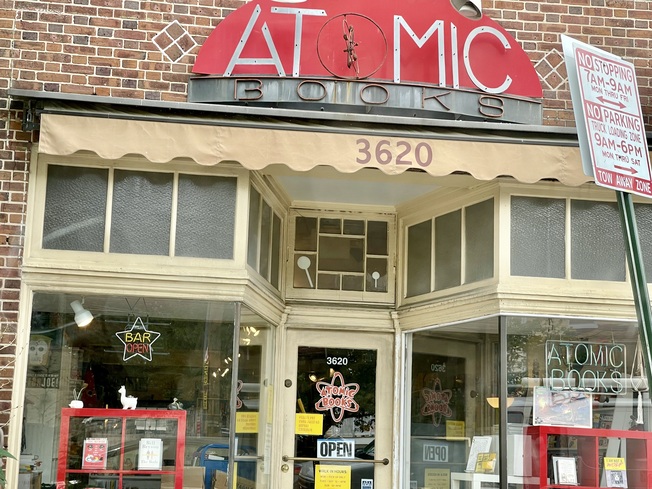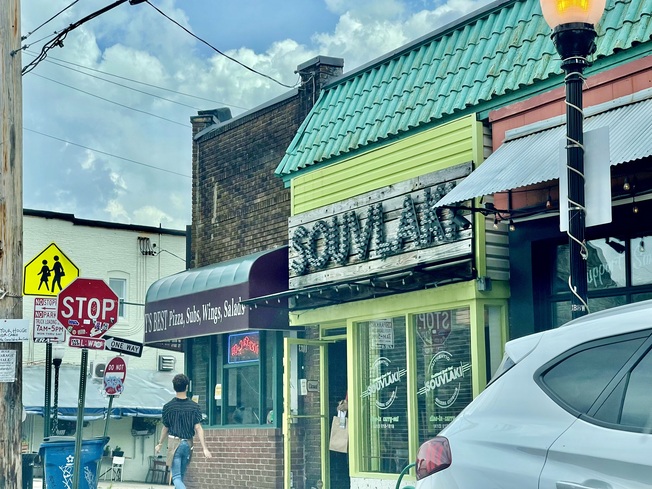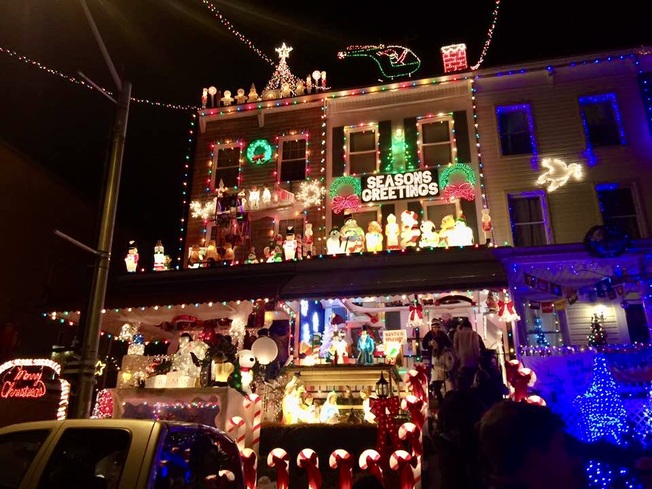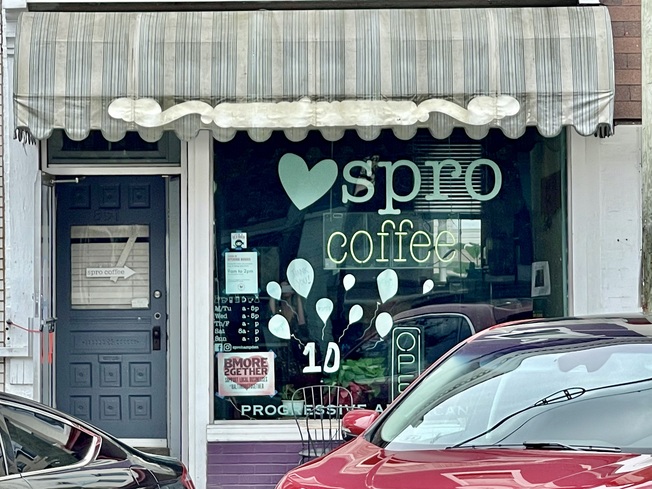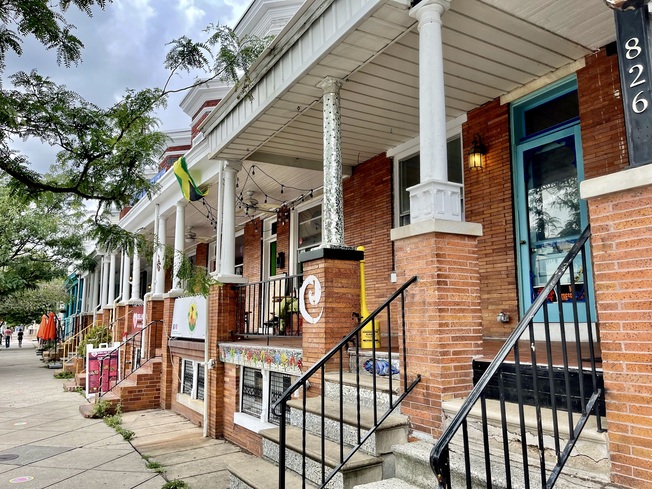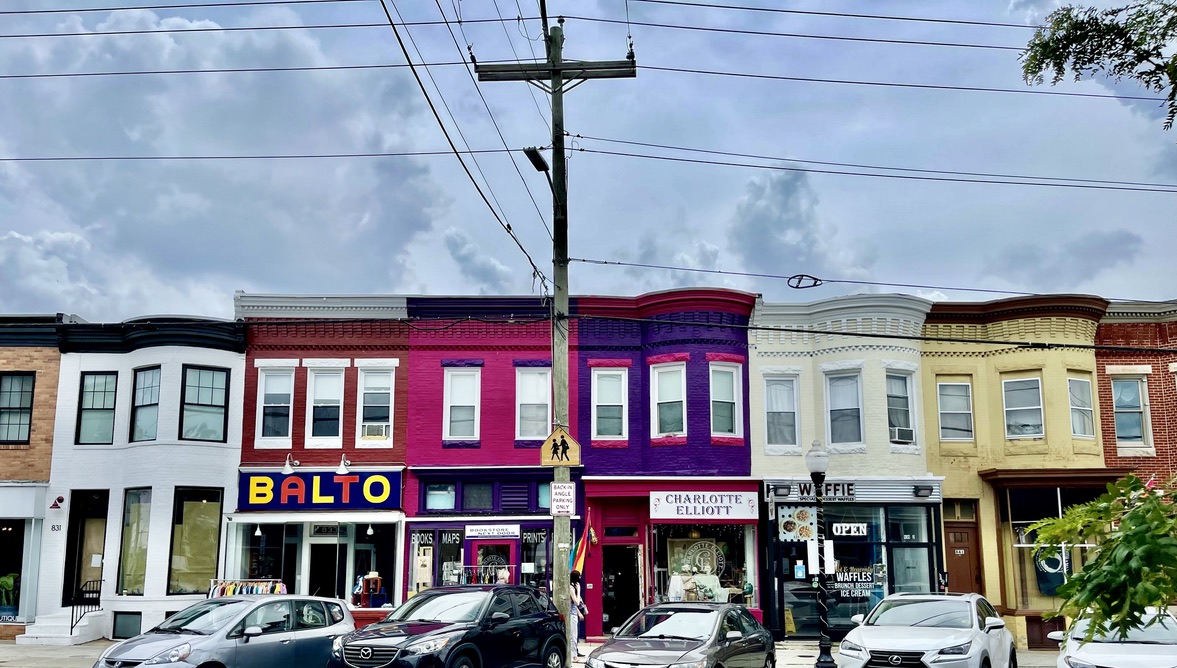 ---
| | Median Rent | Median Sqft |
| --- | --- | --- |
| Studio | - | - |
| 1 Bed | $2,836 | 726 sqft |
| 2 Beds | $3,826 | 1,169 sqft |
| 3+ Beds | - | - |
Describing Baltimore, Filmmaker John Waters once said, "It's as if every eccentric in the south decided to move north, ran out of gas in Baltimore, and decided to stay," and nowhere is this more apparent than in Hampden. It's an offbeat, fun, and tight-knit community, where one man's trash truly is another's treasure — for proof, just check out the Christmas tree made from hubcaps at the center of the Miracle on 34th Street's annual holiday light display. Looking for apartments in Hampden? The neighborhood's quintessential rowhomes and quirky personalities have inspired artists for generations, and it's been the setting for movies like Hairspray and Pecker.
Hampden's main drag is 36th Street, also known as "The Avenue," a collection of independent shops, art galleries, coffee roasters, and thrift stores, and its restaurant scene is among the city's best. Don't be surprised if someone calls you "Hon" — it's a term of endearment around these parts, and each June there's HonFest, which celebrates the 1960s-era women who coined the term, cats-eye glasses and beehive hairdos included.
Hampden was originally a neighborhood of millworker housing: blocks upon blocks of two-story brick rowhomes for the workers, while management lived in the grander, stone houses. Today, this formerly blue-collar part of town is a convivial mix of all ages, with young adults centered around the apartments in Hampden's Rotunda, while first-time homeowners and older generations mingle along Keswick Street. Many graduate students and even some undergraduate students live in Hampden's duplex homes. In fact, the area is about evenly split between renters and buyers.
Hampden's natural boundaries include parks and riverfront. To the north are the greenspaces along 40th and 41st Streets, in Roland Park, while the Jones Falls lies to the west. Wyman Park is to the East and South, ending at Wyman Park Drive on the campus of Johns Hopkins University.
This is mainly a driver's part of town, and many of the apartments in Hampden have garages. There's also is a public garage at The Rotunda on 40th Street. With carports behind most rowhomes, finding street parking is not too difficult, and the restaurants along The Avenue will often valet cars. The main thoroughfares are Keswick Road and Falls Road, which merges with the Jones Falls Expressway (I-83), which itself eventually meets I-695. Baltimore's free Charm Circulator does not roll through this part of town, nor are CITYLINK's express bus routes here; instead, riders can hop on one of MTA's LOCALINK Bus Routes 21, 22, and 94.
Most of the streets in Hampden are framed with paved sidewalks, and traversing the area's hills makes for a good low-impact workout. Pedal-powered enthusiasts will like the dedicated bike lane along Roland Avenue, which leads onto The Avenue before merging with Keswick Street; it's a common sight to see bicyclists along Hampden's streets.
The long-reigning king of Hampden's food scene is simply titled The Food Market. Here, Chef Chad Gauss elevates American comfort foods to supreme levels of greatness: think Amish soft pretzels with beer cheese, beef short ribs, and a crab cake club sandwich.
Dylan's Oyster Cellar is the place for fresh bivalves, but its fish and potato seared coddies, a Mid Atlantic specialty, are also worth a taste. Foraged's mushroom soup, served with a poached egg, has its own fan club, while adventurous palates might want to try the "pig parts."
Restaurants in Hampden don't have to break the bank. Souvlaki's grilled chicken, pork, and lamb skewers are under $10, and each comes with a choice of tasty spicy feta or Tzatziki sauces, while Golden West is the place for a post-night partying fix: its hangover burger is topped with a fried egg. It also serves breakfast tacos, hot chicken and waffles, and vegan baked goods.
No meal in Hampden is complete without a cone from The Charmery: every day, it rolls out a new array of flavors ranging from baked ricotta orange to peanut brittle, and all are delicious.
New Nepenthe Brewing features more than a dozen homebrews on tap, while the Bluebird Cocktail Room was voted Maryland's most beautiful bar by Architectural Digest. Its craft cocktail menu isn't bad, either.
Independent shoppers, rejoice — in Hampden, there's not a chain store in sight. You could spend days browsing the indie racks along The Avenue and its side streets. Begin at Atomic Books on Falls Road, which focuses on obscure titles and comics. They have an entire section devoted to John Waters; he even gets fan mail here.
Along The Avenue are dozens of boutiques, such as Doubledutch Boutique and Milagro, vintage stores like Changed My Mind Boutique, and a veritable haven for home goods at In Watermelon Sugar. Charlotte Elliott and The Bookstore Next Door has antiques and rare books, while New Age shop Crystals and Cauldrons is a mystic's delight, with an entire room devoted to crystals, plus tarot decks, candles, and Ouija boards. Consider yourself lucky if you catch sight of its resident black cat, Zombi.
Wild Yam Pottery, Craig Flinner Gallery, and Baltimore Art Gallery are just a few galleries that open their doors on the First Friday of each month, welcoming guests with a free glass of wine.
Speaking of vino, the Wine Source is well-known for its wine list; it also sells a large selection of beer, spirits and, an array of gourmet cheeses (with lots to sample). You can take home a sweet or savory pie from Dangerously Delicious' test kitchen, that's right, of Food Network renown. In the summer, it also offers kids' cooking camps.
Fitness options include CorePower Yoga, the Brick Bodies gym, and a Barre Studio in The Rotunda, while there are several salons along The Avenue and a day spa called Charm City Skin.
In the Rotunda, Mom's Organic Market provides the neighborhood with its organic produce, an expansive juice bar, and a recycling and compost center.
Hampden's most visible landmark may well be along The Avenue, where a massive pink flamingo decorates the exterior of Café Hon. Both a tribute to the John Waters film Pink Flamingos and an emblem of Hampden's kitschy spirit, the restaurant was embroiled in controversy a few years back when its owner, Denise Whiting, took out a trademark on the name, Hon. She then opened a bar (Hon Bar) and a gift shop (Hon Town), but neighbors were outraged. "Hon" was a feeling, a part of Baltimore's friendly spirit, they told her — not a thing to own and profit from. The furor grew and a few protestors even set up a picket line outside her front door. She eventually relinquished the trademark, oddly, or perhaps fittingly, enough, on an episode of Kitchen Nightmares with Gordon Ramsay. Café Hon still stands, although her bar and gift shop have since closed, and to this day, some locals refuse to go inside.
For an even further back look in time, the Greater Hampden Heritage Alliance has put together a great self-guided walking tour of Hampden, along with Roland Park and the mills of Woodberry. You can pick up a copy in any of the shops along The Avenue.
Outdoor enthusiasts can run and play, just like the area's many dogs, in the parks of Hampden: they range from Wyman Park at the edge of Johns Hopkins University's Homewood Campus to Roosevelt Park, along the Jones Falls, which even has a skate park.
Hampden's boundary is the main Homewood Campus of the Johns Hopkins University, although most of its undergraduate off-campus student housing is located in the apartment towers in Charles Village. But you'll find lots of graduate and even some undergrad JHU students living and loving this lively neighborhood, as it's easy for anyone to feel enticed by Hampden's offbeat charms, delicious restaurants, and loads of nightlife options.
We rate and sort every listing based on fair market rent.