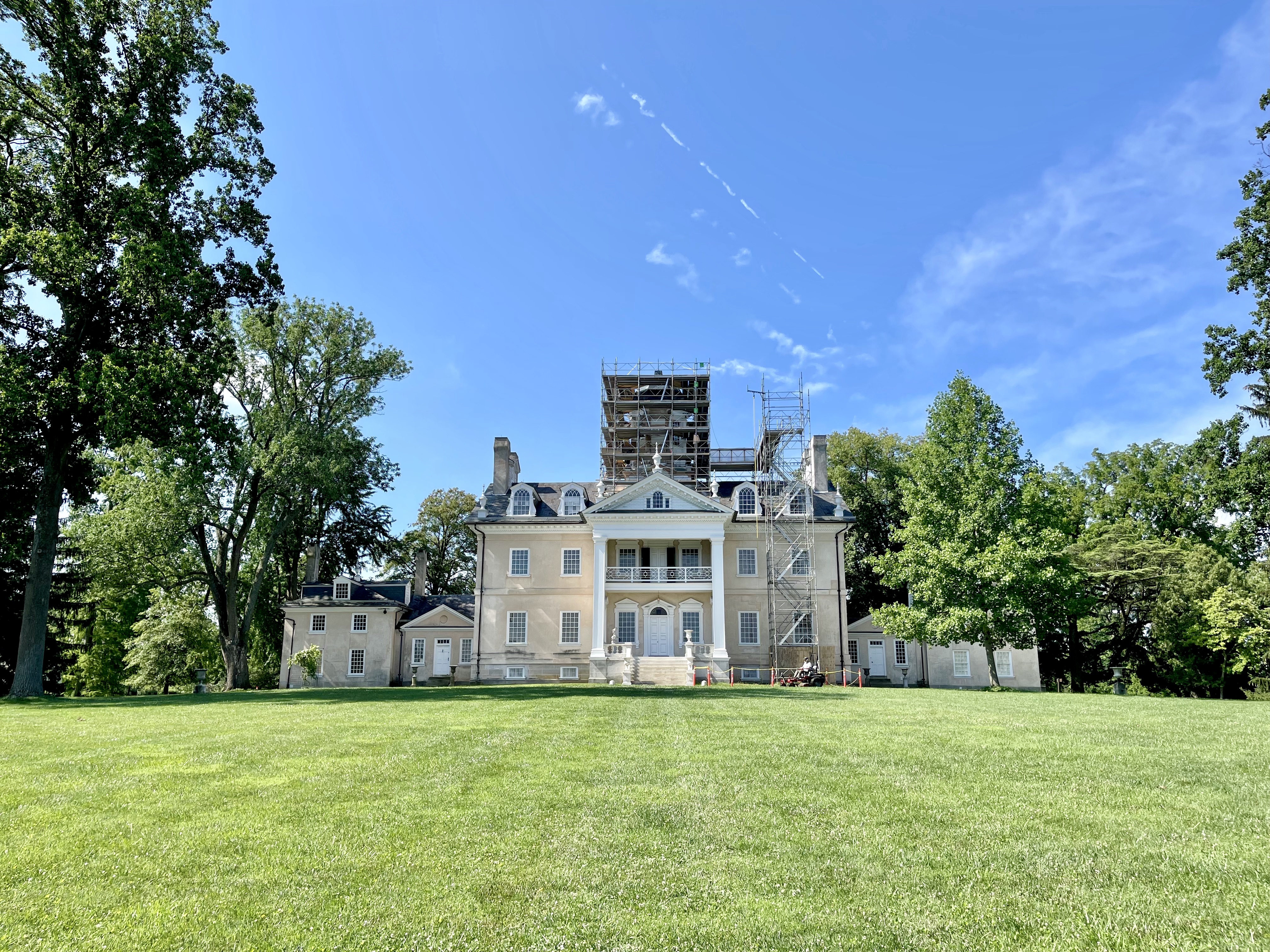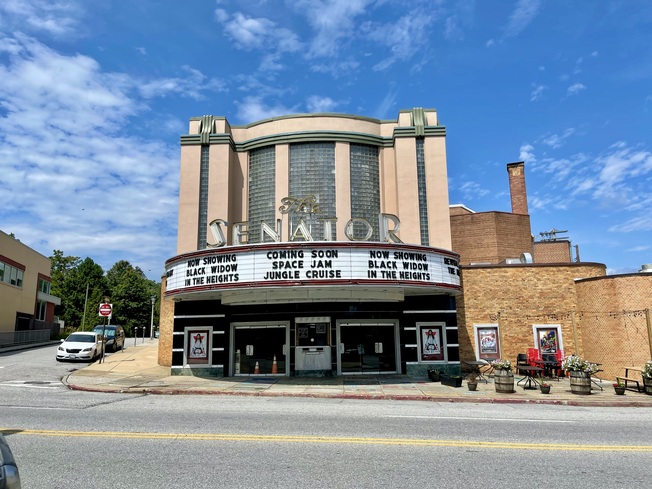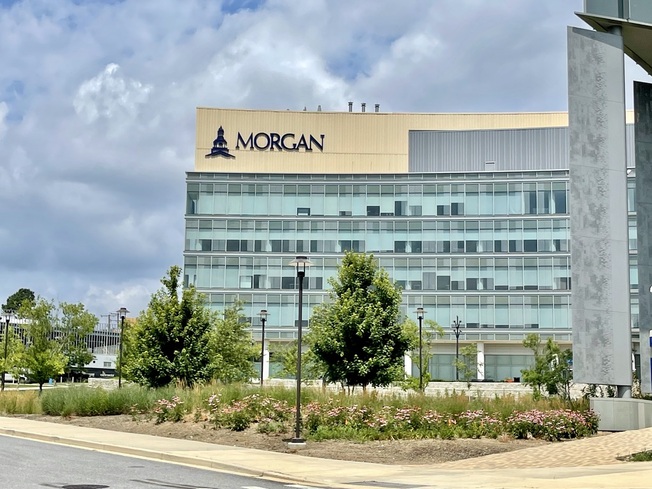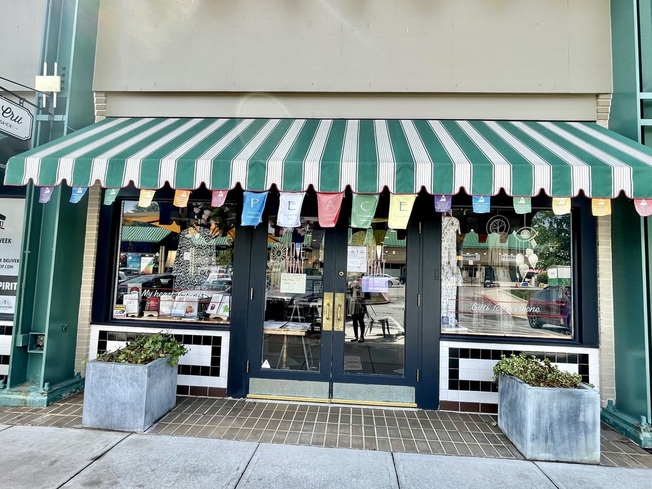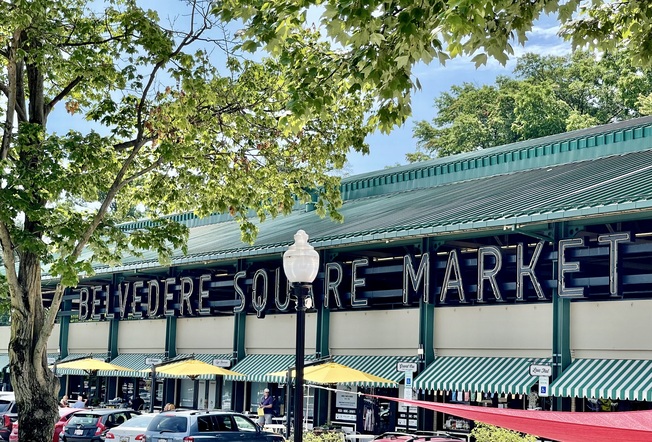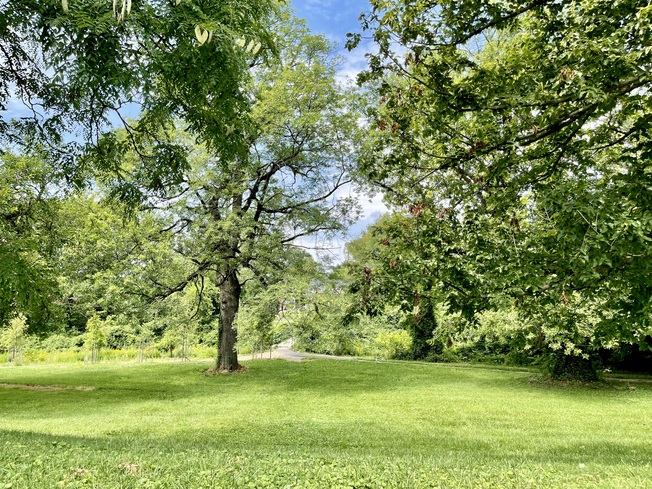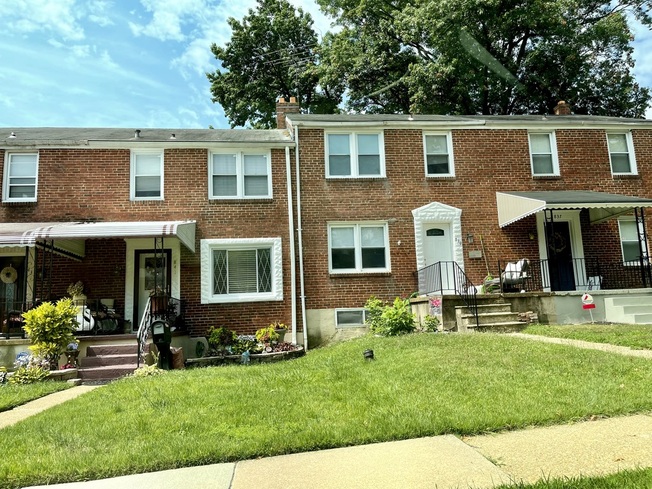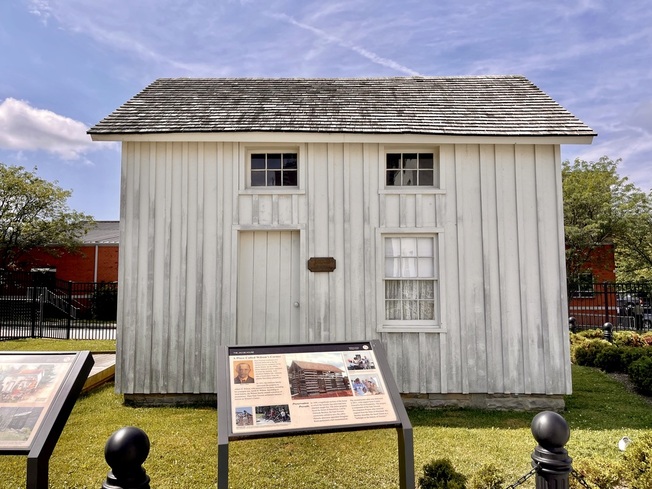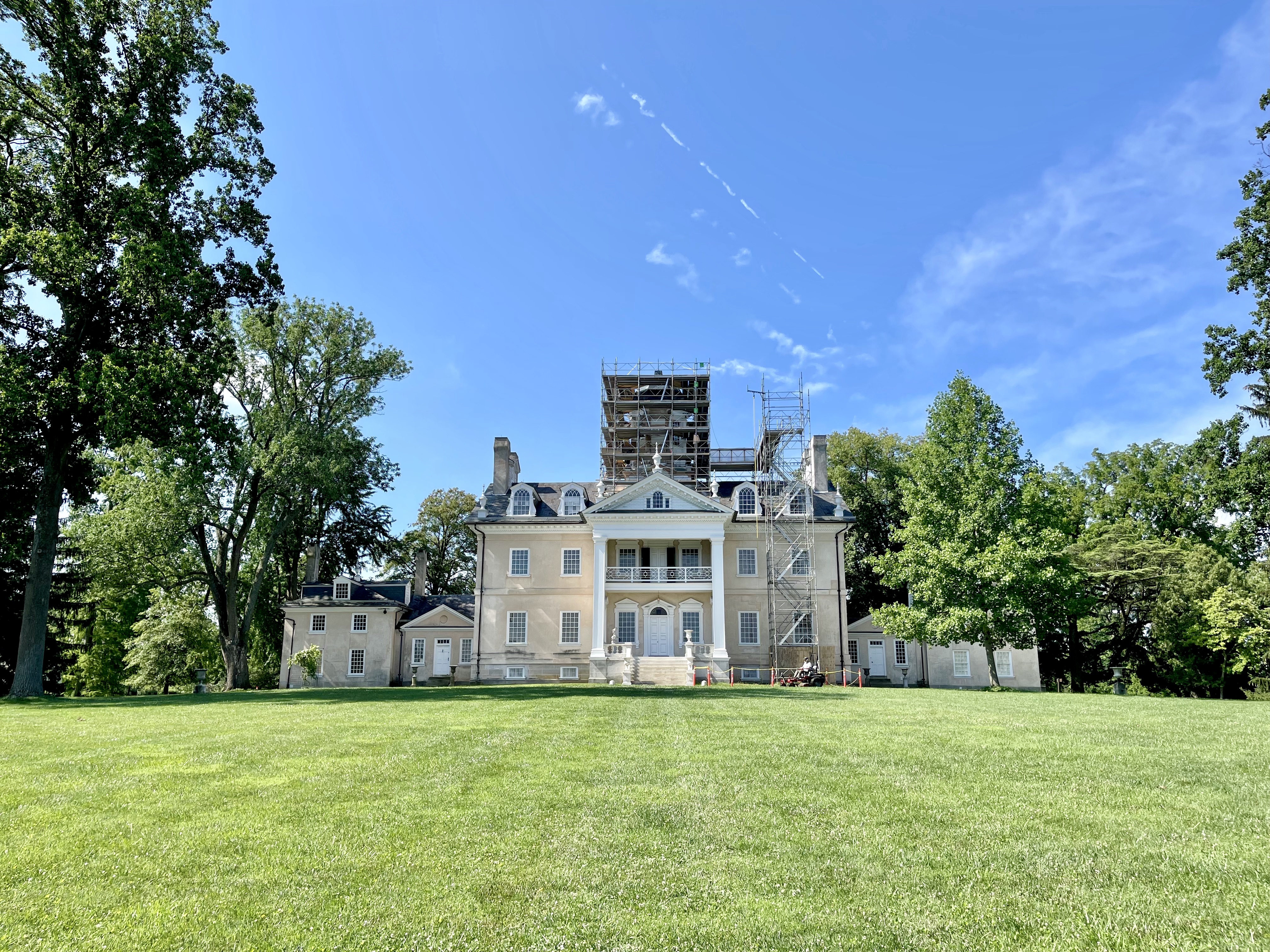 ---
Located in Northeast Baltimore and extending into Eastern Baltimore County, near Towson, Loch Raven Village is known for its blocks and blocks of brick rowhouses fronted by green yards. Affordably priced apartments in Loch Raven can be found along woodsy Loch Raven Boulevard. The neighborhood also boasts plenty of public greenspaces, parks, and golf courses. Not to mention the Loch Raven Reservoir, attracting fishing enthusiasts angling for a few largemouth bass.
A historically black community, Loch Raven's history dates back to before the Civil War. Its story began with the Ridgely family, owners of the Hampton Estate, a Georgian-style mansion that was one of the largest homes in Revolutionary America. Ridgely's amassed their fortune through ironworks and owned over 25,000 acres of farmland, where hundreds of slaves and indentured servants lived and worked. When Charles Ridgely died in 1829, his slaves received their freedom — 300 farmers and dairymen and women between the ages of 25 and 45 were given deeds to land that would later become East Towson. While Hampton Estate's antiques and furniture were painstakingly cataloged, little is known about what happened to its slaves. Jacob House on East Pennsylvania Avenue in Towson is one surviving example of a log cabin hand-built by a freed slave, later serving as a schoolhouse into the early 20th Century.
Straddling two zip codes, Towson and Parkville, the Loch Raven area remained quite rural, and Loch Raven Boulevard was just two lanes back then. But after World War II, the area's dairy and cattle farms were sold, making way for the construction of the commercial and residential areas you see today.
Loch Raven Boulevard is the area's major thoroughfare as it extends north to I-695 and south downtown to 25th Street. Loch Raven Boulevard and Perring Parkway comprise its boundaries to the West and East, while two parks lie to the north and south: Mount Pleasant Park at E. Northern Parkway and Chinquapin Run Park to the south (Harsdale Road). Street parking is no problem here, and many apartments have dedicated lots. There is a free parking garage at MedStar Good Samaritan Hospital as well as hourly garages in Towson. Access to I-695 is easy, and there are exits to Loch Raven Boulevard (Exit 29) and Perring Parkway (Exit 30).
The roads that wind through the area's frequently forested expanses are older. Shoulders are narrow, and potholes are common. There are no dedicated bike lanes along its major thoroughfares. However, there are numerous paths in Loch Raven Reservoir open to walkers and bikers; just be sure to stay on the sustainable trails, as runoff from unauthorized paths can affect the city's reservoirs.
MTA's CityLink Green Route travels North and South along Loch Raven Boulevard, while the Local Link Routes go east and west.
When it comes to restaurants in Loch Raven, there's quite a range. One of Baltimore's best farm-to-table restaurants, Maggie's Farm, sources its produce from local purveyors and changes its menu seasonally. It's known for big flavors, like Korean fried chicken and a Chimichurri-coated cauliflower that's roasted until it takes on the texture of a steak. A deconstructed "campfire" dessert, replete with a flourless chocolate cake and marshmallow ice cream, makes for a fine finish in this sultry, red-lit dining room.
Colin's Seafood and Grill is well-loved for its lump crab cakes, made your choice, fried or broiled. Other standouts include salmon stuffed with crab, macaroni and cheese, and Cajun-breaded calamari.
Butter Chicken features a tasty array of Nepalese specialties, from vegetable samosas and dumplings to tandoori-grilled chicken, lamb, shrimp, and vegetables. Its namesake butter chicken is served atop a bed of basmati rice.
Thelma Jean's Southern Style Cooking was inspired by its owner's family Sunday dinners: just one bite, and you'll wish you were adopted. It makes delicious soul food favorites like pork chops, meatloaf, baked or BBQ chicken served alongside sweet potatoes, cornbread stuffing, collard greens, and mac & cheese.
Next door in Belvedere Square is Koba Korean, and if heat is your thing, you'll love the spicy marinated pork belly cooked right at your table. Also in Belvedere Square, Atwater's features natural flavors sourced locally, like a grilled Cheddar and apple sandwich, and an ice cream cone of any flavor from the Prigel Family Creamery is a must for dessert.
In Towson, Cunningham's Café serves breakfast entrees all day, as well as soups and sandwiches on artisanal breads like a lemon rosemary sourdough. After being closed for a year-long renovation, its sister restaurant has reopened, rebranded with a new name, Perennial. Its menu includes Chesapeake cooking like chilled crab soup and strawberry salad, enjoyed in a lovely courtyard setting. A famed local designer, Patrick Sutton, reimagined the dining room; its flower-papered walls in blue, green, and lavender are beautiful.
Den Da Coffee is a Vietnamese coffee shop that makes delicious bingsoo desserts, similar to Baltimore's traditional shaved ices, but instead of syrups, they're made with fresh fruit, like mango topped with both ice cream and sweetened condensed milk. Yum.
For home cooking, you'll find two major grocery stores in Loch Raven; there's both an Aldi grocery store and a Giant Food in the Loch Raven Shopping Plaza. For farm-fresh produce, the Towson Farmer's Market sets up every Thursday from 10:00 AM-2:30 PM on Allegheny Avenue and showcases bounty from everyone from local favorite Boordy Vineyards to GoGo's Retread Threads, a vintage clothing boutique set up in a school bus.
Loch Raven's largest shopping mall can be found in Towson at the Towson Town Center Shopping Mall. It features an Apple Store, plus dozens of national retailers like Aveda, Express, Forever 21, J. Crew, Anthropologie, and Sephora, plus department stores like Nordstrom, Nordstrom Rack and H&M.
Although the Loch Raven corridor is filled with strip malls, there are a few specialty stores as well. Coquette's Closet has a fun selection of dresses, jumpsuits, handbags, and other accessories. For consignment items and other secondhand finds, a Goodwill Thrift Store is nearby. Belvedere Square has a Baltimore Bicycle Works and a Mandala Center, which features all the dieticians, massage therapists, and yoga instructors you need to give yourself a mind-body makeover. Love That offers an assortment of gift items ranging from vintage jewelry to crystals, baby clothes, toys, textiles, and more.
When it was built in 1881, the main purpose of the Loch Raven Reservoir was to supply nearly 200 million gallons of daily drinking water to city residents, but its 2,400-acre expanse also created a wetland playground for birds and fish. There are plenty of hiking trails across its rocky expanses, and it makes for a nice picnic spot. There are also many opportunities for kayaking and boating. The Loch Raven Fishing Center in Phoenix rents boats (both engine and oar-powered) and provides permits.
But what might be even more fascinating than the reservoir's surface-level wonders are those which lie beneath: farms and entire mill towns —including the Ridgely family's Industrial-era ironworks, Northampton Furnace — were submerged when the Jones Falls was flooded by an expansion in the 1920s.
Chinquapin Run Park has a playground, tennis and basketball courts, and baseball fields, while Cromwell Valley Park offers conservation events and hosts a Fall Harvest Festival with food, arts and craft vendors, and a petting zoo. In addition, the Mount Pleasant Golf course runs the length of the neighborhood on its eastern side. A public course with a classic, and challenging design, it once hosted Arnold Palmer.
For indoor entertainment, be sure to check out a new movie, documentary, or revival showing at The Senator Theatre. This beautiful art-deco landmark made headlines when it was renovated and reopened in 2012 — John Waters himself came to the screening.
There are no colleges in Loch Raven, although Morgan State University and Towson University are about a 10-minute drive in either direction. Students find the neighborhood's apartments and rowhomes to be an affordable place to live in a residential setting with lots of greenspaces to get their exercise.
We rate and sort every listing based on fair market rent.