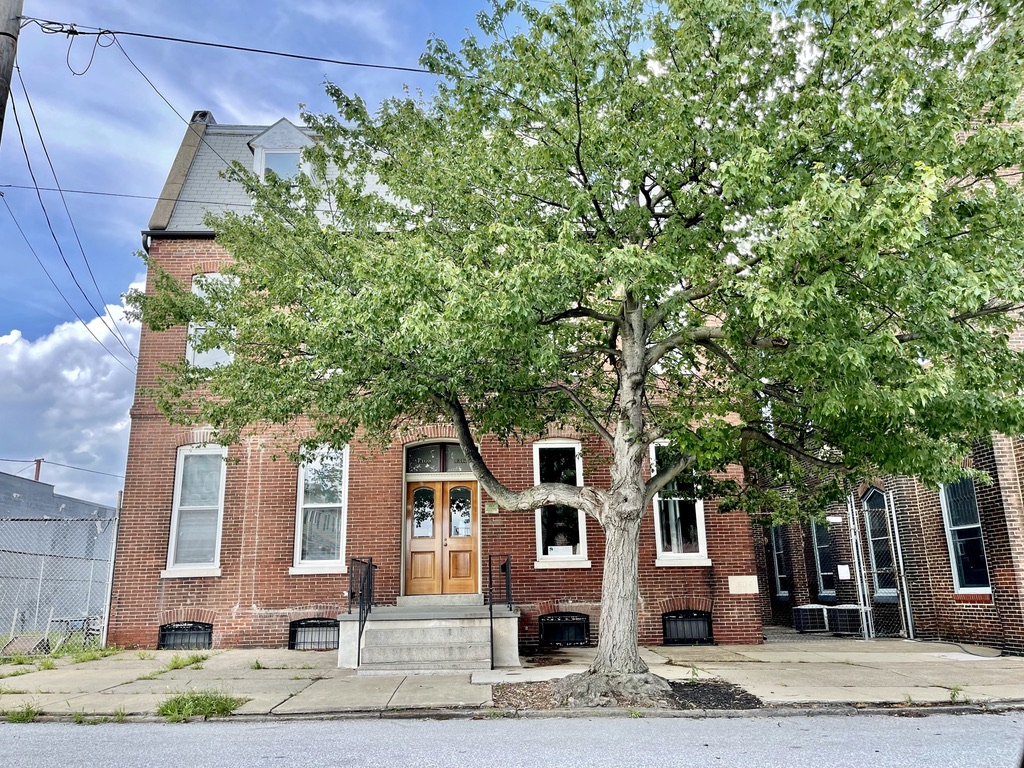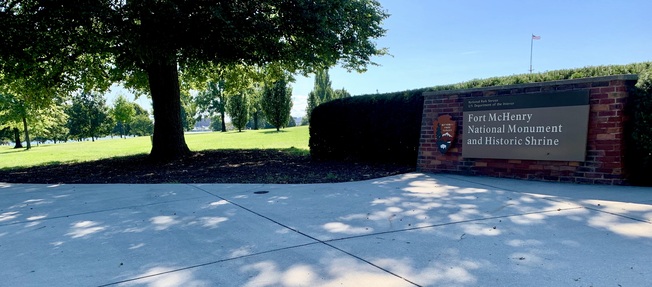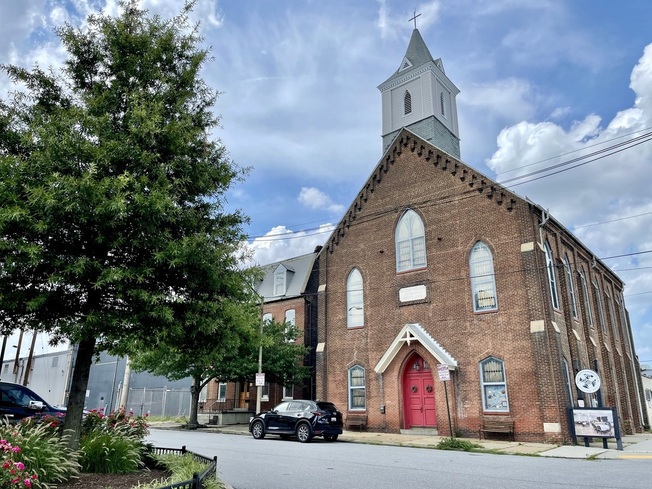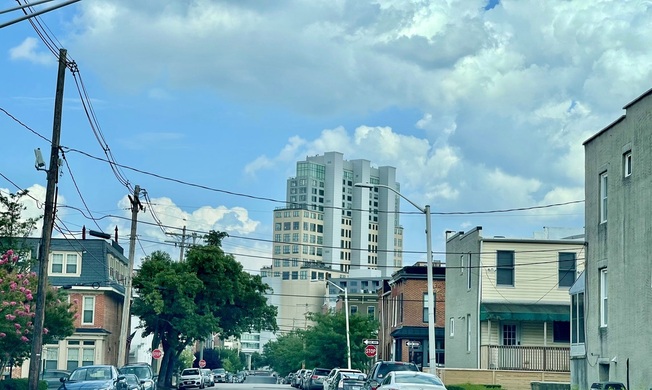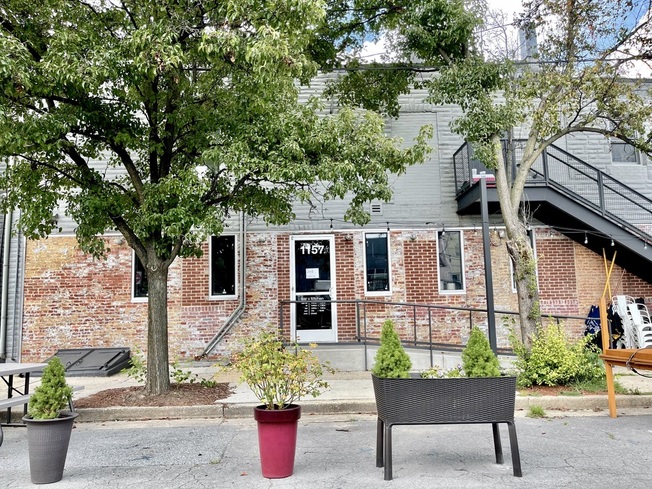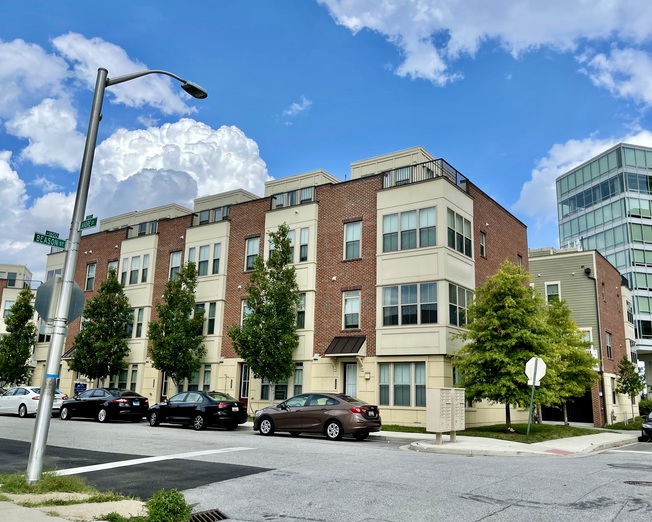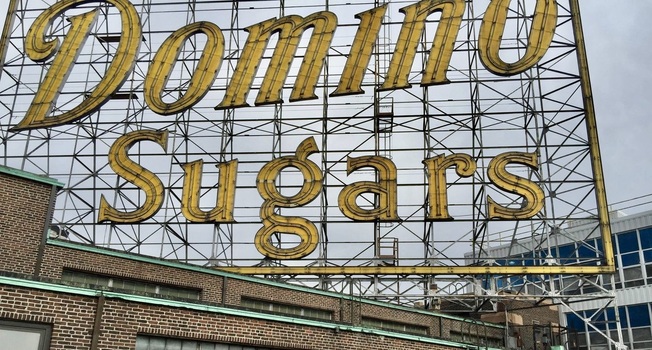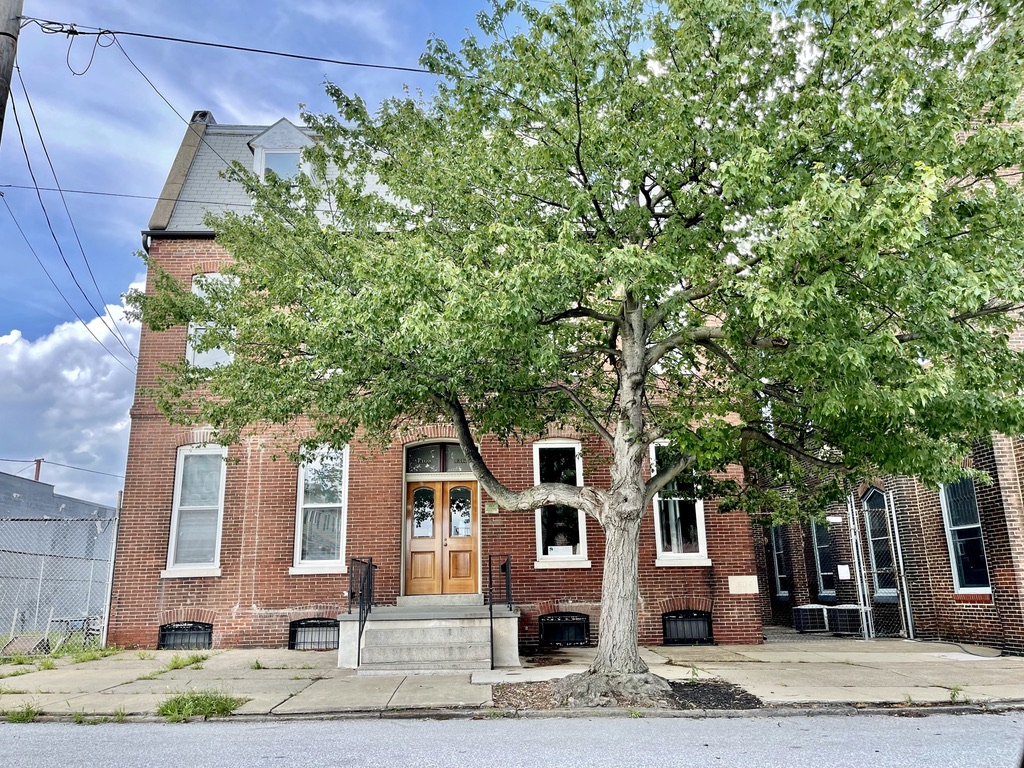 ---
Ask anyone who has lived in Locust Point for a while, and they'll tell you that up until recently, the neighborhood was one of Baltimore's best places to live, albeit relatively undiscovered. Strategically placed between the waterways of the Inner Harbor and Patapsco River, the railways threading through the neighborhood, and the area's main highway, Interstate 95, Locust Point is a peninsula with water on three sides just four miles from Downtown Baltimore. It was for these very reasons that the manufacturing that marked the neighborhood's early years continued to thrive here well into the 20th Century. However, recent years have seen the redevelopment of many old buildings, and the area has quickly gentrified. While the neighborhood is still home to Domino Sugar's refinery, tech startups, medical professionals, and growing families have been flocking to high-rise condos and luxury apartments in Locust Point, with renovated rowhomes and newly built townhouses also in high demand.
Of course, you can't talk about Locust Point without mentioning taking in a baseball game at Oriole Park at Camden Yards: There's the team (obviously) to enjoy, plus the jolly Oriole Bird, a pulled pork sandwich from Boog's BBQ washed down with a few cold Natty Bohs, all in a throwback stadium setting. But perhaps an even more quintessential Baltimore experience happens before the game begins, when fans stand up, remove their baseball caps, and sing along to the National Anthem. This scene is repeated before every Major League Baseball game in stadiums across the county — but it holds special meaning to Baltimore as, only a few blocks away off the shores of Locust Point, events took place that inspired the song.
Francis Scott Key was a captive aboard a British warship during the War of 1812 when he saw the Battle of Baltimore from its deck. Greatly outnumbered, the Baltimore soldiers were undaunted in their defense, and for more than a day, they withstood the bombs and rockets the British mercilessly employed. Dozens died, and even more were injured; destruction was all around them, but at daybreak the morning of September 14, 1814, Key rejoiced to see the enormous flag at Fort McHenry was "still there," meaning the Americans did not surrender. It was a turning point in the war, and the British retreated, setting sail for points south.
The tip of Locust Point is the home of Fort McHenry National Monument and Historic Shrine, the birthplace of the Star-Spangled Banner, and each summer, the Coast Guard sets a special red, white, and blue buoy at the spot in the river where Key witnessed the battle. This neighborhood is rightly proud of its history. The past intertwines with the present in many of the neighborhood's old manufacturing buildings turned retail and residential spaces, as well as offices, like Under Armour's headquarters.
Locust Point borders Federal Hill with Lawrence Street as its boundary line and water on its three other sides. It's a very walkable neighborhood, and there are dedicated bike lanes on Fort Avenue.
The Charm City Circulator's free Banner Route runs from Fort McHenry through Federal Hill to the Baltimore Visitor's Center in the Inner Harbor. The MTA's LocalLink Routes 71 and 94 also serve Locust Point. Meanwhile, the Baltimore Water Taxi has two stops in the neighborhood, at Tide Point (stop #10) and Fort McHenry (stop #17). The Harbor Connector commuter shuttle can also be picked up in front of Tide Point. It goes to Fells Point.
Most residents here own cars, and street parking in Locust Point is widely available on Fort Avenue since a good bit of real estate continues to be occupied by manufacturing operations. In addition, the McHenry Row shopping center has several parking garages. Downtown Baltimore is a cinch to get to via Key Highway, as is I-95 North or South; simply take McComas Street in either direction.
Restaurants in Locust Point do not disappoint. Ordering a bushel of Old Bay-crusted crabs, with a mallet in one hand and a beer in the other, is an outright institution at LP Steamers, known as one of the best crab houses in Baltimore. Request a table on its second-story deck; it overlooks the Domino sign and the Inner Harbor.
You may need a GPS to find the tiny 1157 Kitchen, deep within the residential neighborhood on a side street called Haubert, but the trek will be worth it. Standouts include ginger bbq-glazed pork belly and a braised short rib sandwich topped with Cheddar cheese and horseradish mayo. On Clement, another side street, Peppa Flame's jerk chicken and oxtail soup add a delicious note of the Caribbean to this quiet part of town.
In the Anthem House apartment building, Limoncello's handmade pastas and pizzas will transport diners to sunny Southern Italy, capped off with an icy cold cocktail, of course. There's a delicious medley of global flavors ranging from tzatziki platters at Samos Greek Island Grill to lamb vindaloo at Himalayan House, spicy soy-glazed Korean chicken wings at Jazz + Soju, big American-style brunches at Iron Rooster and Homemaid, and coal-fired pizzas at Diamondback Brewing, which operates out of an old Coca Cola Factory.
Southeastern Roastery sources beans from women-owned farms and roasts them on a vintage French roaster: the resulting brews are sweeter than usual, which means you won't need calorie-added sweeteners.
Nightlife is a low key but there's still plenty to do here, both indoors and out. City Limits and In Like Flynn, both by Fort McHenry; Barracuda's a little further down on Fort Ave., Amber in Anthem House for trendy craft cocktails (think: elderberry gin fizz) and, located in a flower-filled courtyard, is the Diamondback Brewing Company, home to unfiltered lagers and a popular house IPA.
There are a few big-name grocery stores in Locust Point, attracting shoppers from all over Downtown Baltimore: The Harris Teeter & Pharmacy in McHenry Row, which also has a Starbucks, and a Shoppers in the Southside Marketplace.
On Saturdays when the weather's warm, the Baltimore Museum of Industry hosts a Farmers Market in its parking lot, showcasing everything from fruits and veggies to spirits, gourmet mushrooms, artisanal breads, and homemade cookies.
For shopping of the non-food variety, you'll have to head elsewhere. Specialty shoppers should head next door to the stores along Light Street in Federal Hill. For more big name brands, there's always the Harborplace Mall and the Gallery in the Inner Harbor.
Spend a pleasant few hours on the grassy grounds of Fort McHenry (it's free), enjoying the harbor views of Downtown Baltimore, Fells Point, and Canton. Then, head inside the Visitor's Center: the awesome ten-minute film about the Battle of Baltimore, with its CGI effects, is worth the price of admission. Walk up to the star-shaped fort and feel the ghosts of defender's past as you stare down the barrel of a cannon entrenched within its dusty ramparts. You can almost taste the blessings of liberty.
Walk through the wide Olmsted-designed Latrobe Park, its popular dog park, and down residential Fort Avenue. Turn right onto Hull Street's charming blocks of brick rowhouses, and at the end of the street, you'll find a small memorial and garden honoring Baltimore's immigrant past. At one time, Baltimore was the second-largest threshold for immigrants after Ellis Island. Over 1.5 million newcomers, mainly German, Jewish, Italian, Greek, Polish, Czech, and Irish, passed through here, many bound for jobs with the B&O Railroad, and thousands of new arrivals would temporarily reside within the neighborhood. Sadly, the pier and immigration center no longer exist (they were destroyed by a fire during WWI when American immigration was restricted to New York City), but one of the remaining boarding houses has been restored and turned into a museum. Called the Immigrant House, it's part of the Locust Point Community United Church of Christ at 1308 Beason Street, and it provided lodging for nearly 4,000 people between 1904 and 1915. It's open to visitors on Saturday and Sunday afternoons.
On the other side of Hull Street is the Domino Sugar Factory: continuously in operation since 1922, it's responsible for more than 6 million pounds of refined sugar each day (that's 350 million sugar packets). The enormous sugar cargo ships offloading raw sugarcane is a sight to behold, and on days when the factory is in full production, the entire neighborhood fills with the scent of toasted marshmallows. But the most beloved part of the Domino Factory may well be its landmark red sign, visible from points around the Inner Harbor as well as Interstate 95. Due to the prohibitive cost of maintaining the 40-foot neon letters, the company finally switched over to LED lighting in 2021.
You can see historic boxes of sugar, cookie cutters, and recipe books, as well as old advertisements for Domino Sugar, on display next door in Federal Hill at the Baltimore Museum of Industry. Its hands-on exhibits detail the area's industrial past; and in fact, the museum itself is housed in a former cannery.
Other notable old buildings include The Foundry, a former paint factory that now features office space and a hair salon, the old Procter & Gamble Factory at Tide Point, now home to Under Armour, and the General Ship Repair Co., still in existence at the Harbor's edge — it's been the official fixer-upper of the Port of Baltimore's tugboats since 1924.
Besides Fort McHenry, Latrobe Park is another greenspace enlivening the neighborhood. It has volleyball courts, basketball and tennis courts, a dog park with a water feature, and a football field. Outdoor yoga classes happen here a few mornings per week.
While there are no colleges in Locust Point, graduate students enrolled in programs at the University of Maryland and Johns Hopkins University seek the area out for its affordable rowhomes and apartments, greenery, proximity to Downtown Baltimore, and tasty collection of restaurants.
We rate and sort every listing based on fair market rent.