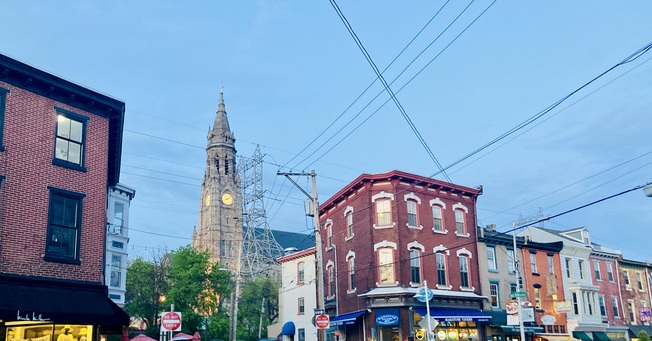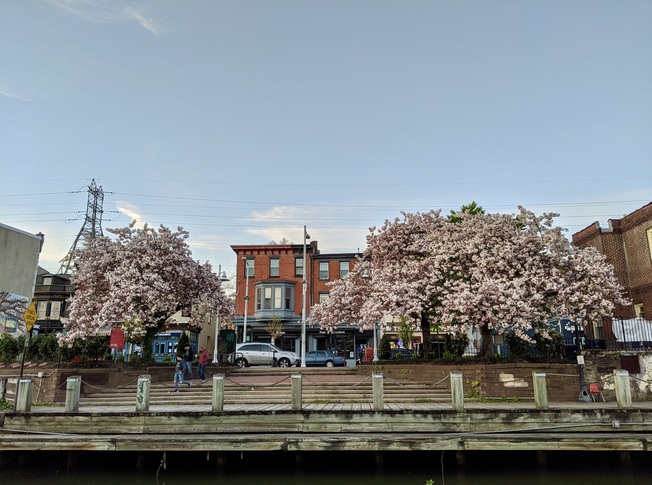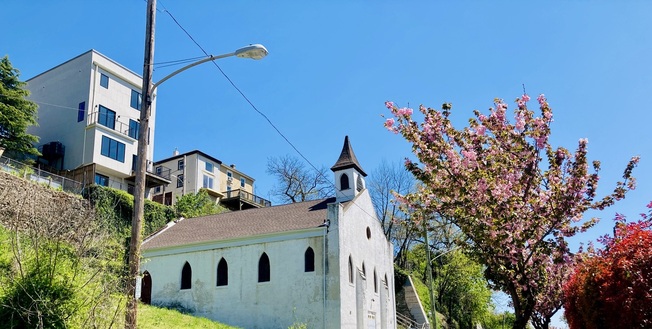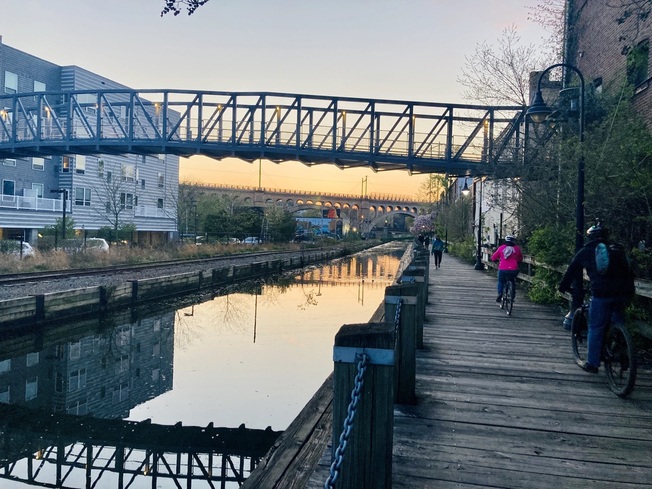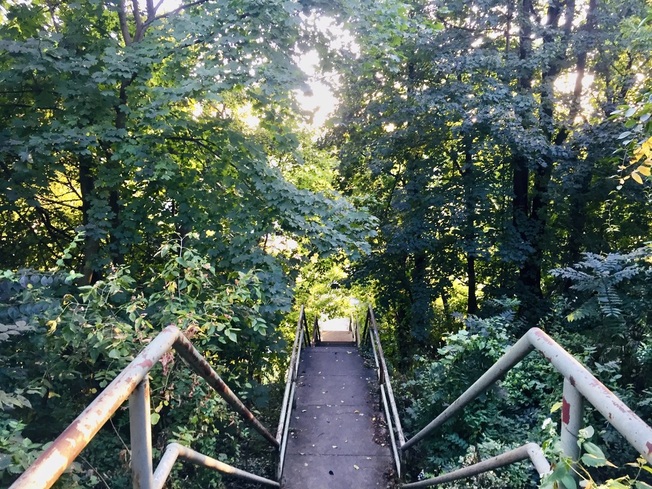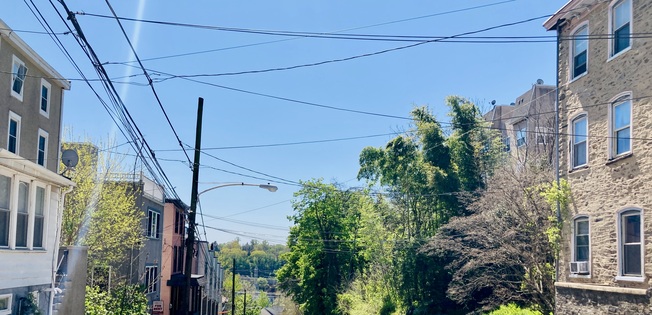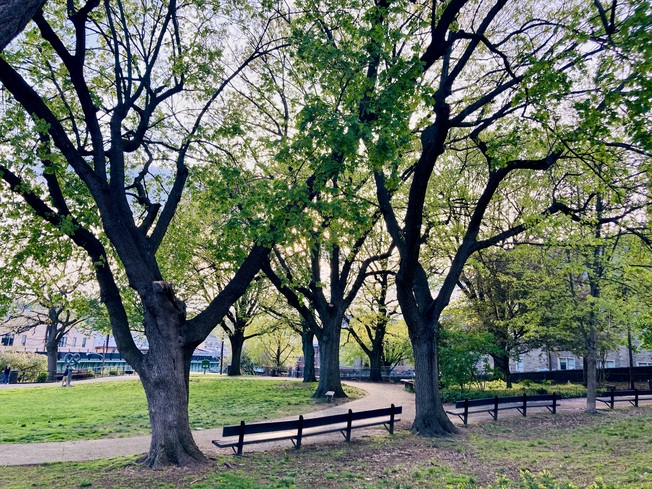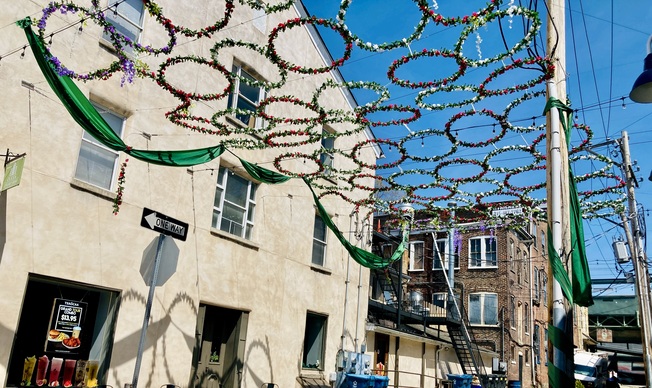 ---
| | Median Rent | Median Sqft |
| --- | --- | --- |
| Studio | - | - |
| 1 Bed | $1,500 | - |
| 2 Beds | $1,773 | 950 sqft |
| 3+ Beds | $2,250 | 1,530 sqft |
"A place to drink" is the original meaning of the Native American word that Manayunk is named after. The Lenape, who originally inhabited the area, presumably chose the name in reference to the location on the banks of the Schuylkill River. The name is still fitting: today, Manayunk is a lively neighborhood with dozens of breweries, pubs, and bars that attract a steady stream of locals and visitors from more residential areas nearby. Quaint cobblestoned side streets and turn-of-the-century townhouses are reminders of the neighborhood's colorful history. Once an important river port outside of Philadelphia, Manayunk was a magnet for Italian, Polish, Irish, German, and African immigrants looking for work in the mid-19th century. It's still home to a diverse and youthful population of families, university students, and stylish urbanites moving into the neighborhood's newly built modern loft housing.
The riverfront and picturesque canal still attract joggers, cyclists, and outdoor enthusiasts, and many of the neighborhood's newly constructed loft-style buildings offer water views. More affordable townhouses and apartments are located in the hills behind busy Main Street, the neighborhood's hub of commerce, lined with indie shops and eclectic dining options. The heart of Manayunk buzzes with activity at happy hour and on weekends, but otherwise, the neighborhood is laid-back and ideal for those who value easy access to the outdoors.
Situated between the Schuylkill River and the residential neighborhood of Roxborough, waterfront Manayunk is removed from Center City, but still connected and accessible.
Thanks to its riverfront location and dramatic topography, Manayunk is a pleasure to explore on foot. Main Street is flat and pedestrian-friendly, running parallel to the river, but much of the neighborhood is set above river level amid natural rock cliffs. A series of outdoor staircases surrounded by wooded landscapes connect Manayunk's commercial heart to the residential areas on the hillside. Many streets are steeply angled, so a walk around the neighborhood can feel like a workout.
Philadelphia's somewhat limited subway system doesn't serve Manayunk, but the regional SEPTA train does. Center City's Jefferson Station is a comfortable 17-minute journey from Manayunk Station on the Manayunk/Norristown Line. SEPTA Bus Routes 9, 27, and 61 run through the neighborhood, and a short stroll away from Main Street, the busy Wissahickon Transportation Center offers additional bus options to and from Manayunk. The popular Schuylkill River Trail, a 75-mile multi-use trail popular with cyclists and runners, cuts right through the neighborhood along the canal. Bike south from Manayunk, passing East Falls and continuing along the riverfront into Center City, or cycle north towards Conshohocken and Valley Forge National Park. Alternatively, you can pedal across the Manayunk Bridge along the quiet Bala Cynwyd Heritage Trail.
There's metered parking around the bars and restaurants of Main Street, but it's often difficult to find a spot. Several metered lots nearby, including on canalfront Venice Island, are more easily accessible. In residential areas of Manayunk, some apartments and homes come with dedicated parking spaces. Otherwise, there's free parking throughout the hills of Manayunk. Just be sure to read signs carefully, as some spots have limited time frames or require a permit (which is easy for neighborhood residents to acquire).
Manayunk has more than a hundred restaurants, bars, cafés, and breweries. The majority are located on or near Main Street, with many offering outdoor seating or river views. One of the neighborhood's many places to drink, the Manayunk Brewery is a local favorite with a wide terrace over the water. Coffee shops include Volo, a longtime neighborhood institution, as well as Valerio Coffee, Pilgrim, and Artesano Gallery & Café, located in a restored historic warehouse beneath the Manayunk Bridge. You'll find a wide range of cuisines from Thai to Mexican, Vietnamese, Italian, and more at eateries throughout the neighborhood, many with sidewalk seating. Drinking venues range from Irish pubs and local dives to wine and cocktail bars like Somo. When it comes to dessert, there are plenty of choices: take your pick of ice cream shops, a vegan bakery called Crust, and everybody's late-night favorite Insomnia Cookies, which, as the name suggests, stays open past midnight.
While there are no large supermarkets in Manayunk, there is an Acme Market within walking distance (if you don't mind a hike uphill) in neighboring Roxborough. Palm Tree Market, tucked beneath the train tracks on Cresson Street, is a smaller grocery with gourmet products, a deli counter, and fresh produce. Jake & Cooper's, a wine bar on Main Street, doubles as a wine shop.
Main Street Manayunk is known for its bohemian shops and boutiques. Find locally crafted homewares and jewelry, old records and books, handmade Philadelphia-themed souvenirs, vintage clothing, and plenty more. Highlights include consignment shops for mid-century modern décor, florists with gorgeous plants and arrangements spilling onto the sidewalk, small art galleries showcasing the work of local artists, and designer boutiques specializing in bridal gowns and modern lingerie. You'll also see a variety of barbershops, tattoo parlors, and salons offering beauty services.
Saturdays bring a lively farmer's market to Pretzel Park. Apart from local vendors selling coffee, pastries, and artisanal spirits, the market has a popular stand where farmers from nearby Amish Country sell fresh fruits, vegetables, meat, cheese, and eggs.
Though it's technically an urban neighborhood, Manayunk has the feel of a small town. Scenic Pretzel Park features a pretzel sculpture and tall trees providing shade over long benches, a playground, a dog park, and views of striking St. John the Baptist church, established in 1831. On the opposite side of the park, you'll hear the church bells ring out hourly from the bell tower of another historic church, St. Josaphat. Blocks away, the Philadelphia Horticultural Society runs a pop-up beer garden in warmer weather, the perfect place to sip craft cocktails beneath fragrant lemon trees.
The Manayunk Towpath, part of the much longer Schuylkill River Trail, runs along the neighborhood's historic canal. It's a great place to jog, bike, or just take a stroll, especially around sunset. Or head up into the hills to the intersection of Dupont St. and High St. to access the Manayunk Bridge Trail. Restored and reopened in 2016, the pedestrian- and cyclist-only trail was built on the stately Manayunk Bridge that crosses the Schuylkill River. It connects to the Bala Cynwyd Heritage Trail, lined with lovely picnic areas and flowerbeds. Venture a bit further from Manayunk to access the Wissahickon Valley Park from the neighboring district of Roxborough. The Wissahickon, located in a wooded gorge, is an outdoor playground with miles of trails to explore. It's one of the largest urban park systems in the country.
If you're looking to rent a bicycle to explore the area, try Cadence on Main Street. Just outside of Manayunk, along the bike trail that leads to East Falls, the Philadelphia Canoe Club offers canoeing and kayaking lessons and equipment.
Manayunk regularly closes Main Street for festivals, like June's Manayunk Arts Festival, which attracts hundreds of artists and makers as vendors, and Founders Philly Freeze-Out, an ice sculpture competition in February. Every December, there's a tree-lighting ceremony with live music in a small plaza off the canal, and many local businesses light up their storefronts to participate in a festive holiday decorations contest.
Though Manayunk is not home to any college or university campuses, its bars and restaurants are extremely popular with students from nearby schools, including St Joseph's University and the East Falls campuses of Drexel University and Thomas Jefferson University. Thanks to some affordable housing options in older homes that haven't been restored or renovated, Manayunk also has a resident population of university students.
We rate and sort every listing based on fair market rent.