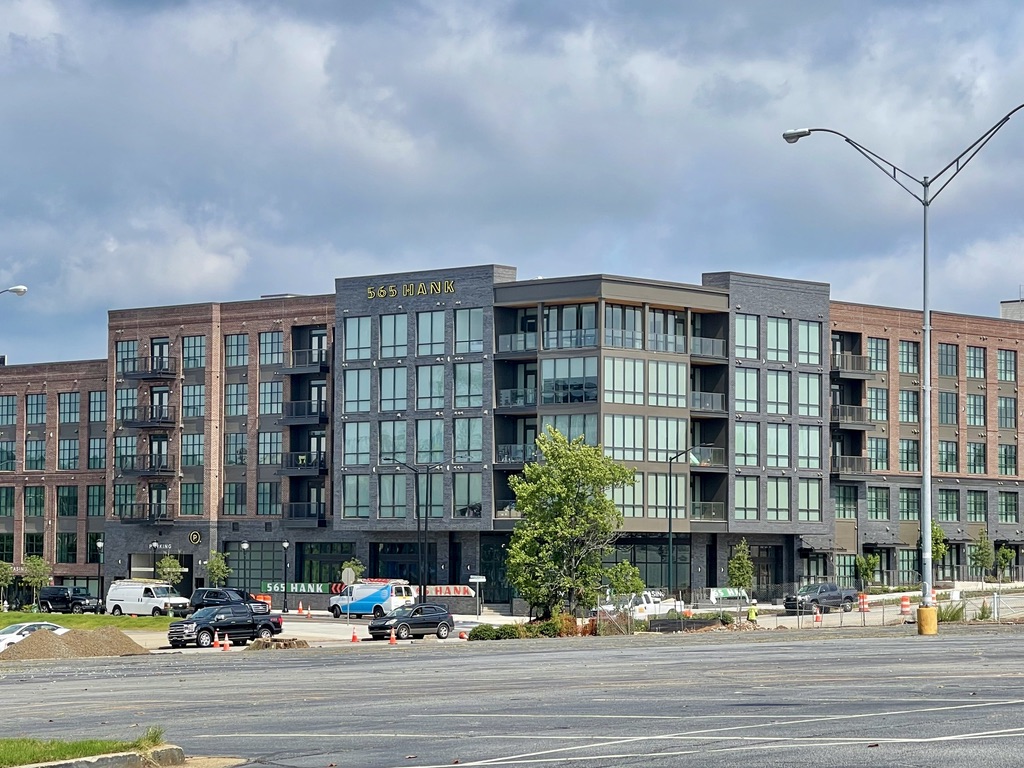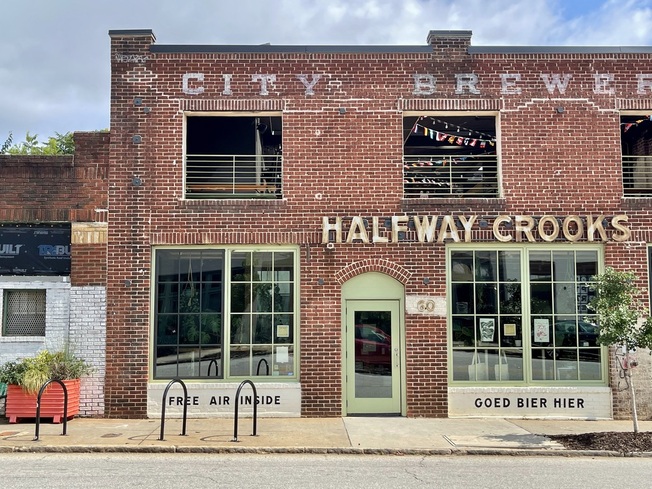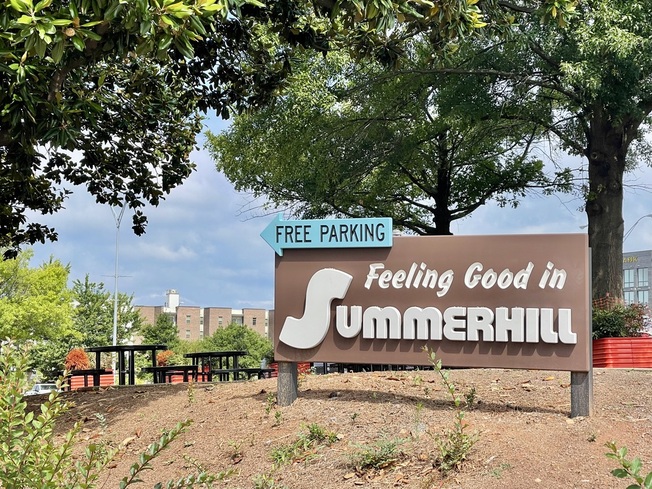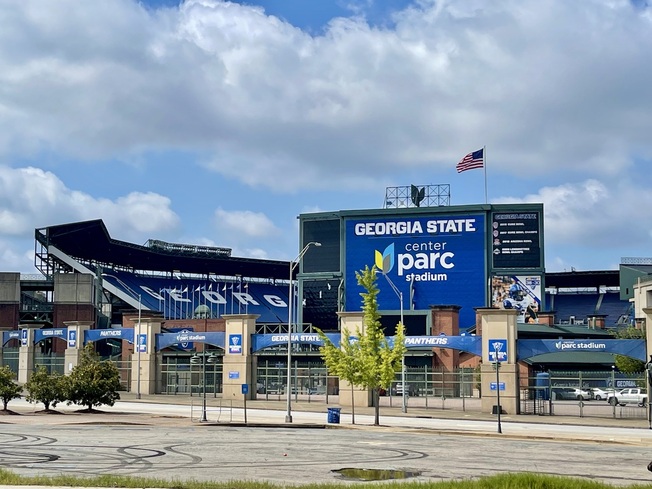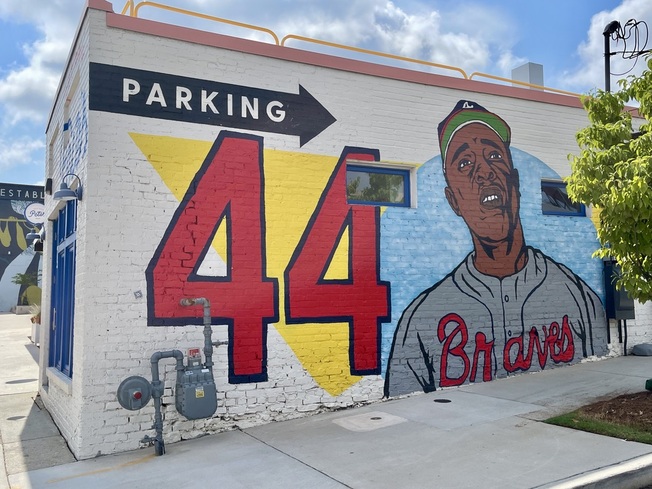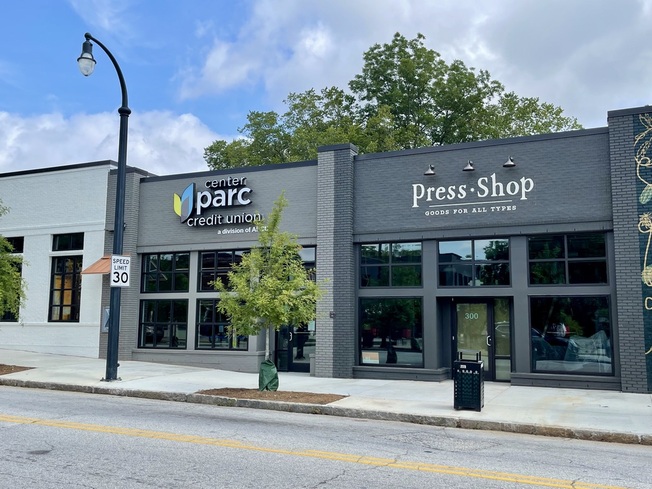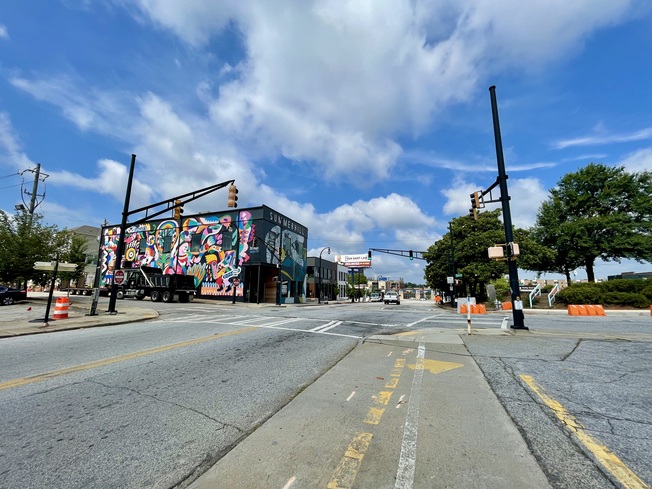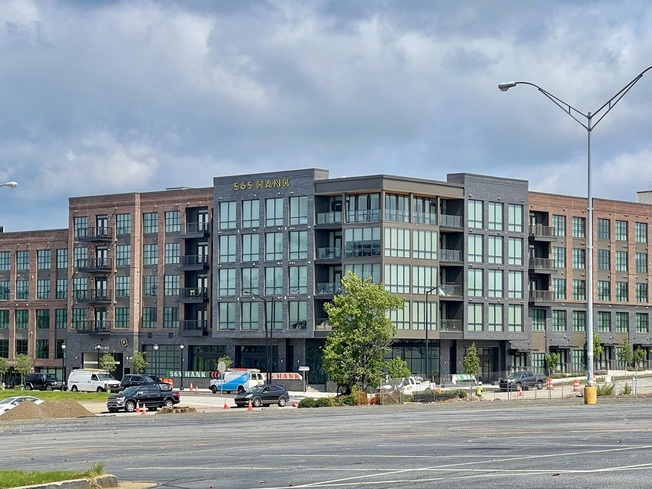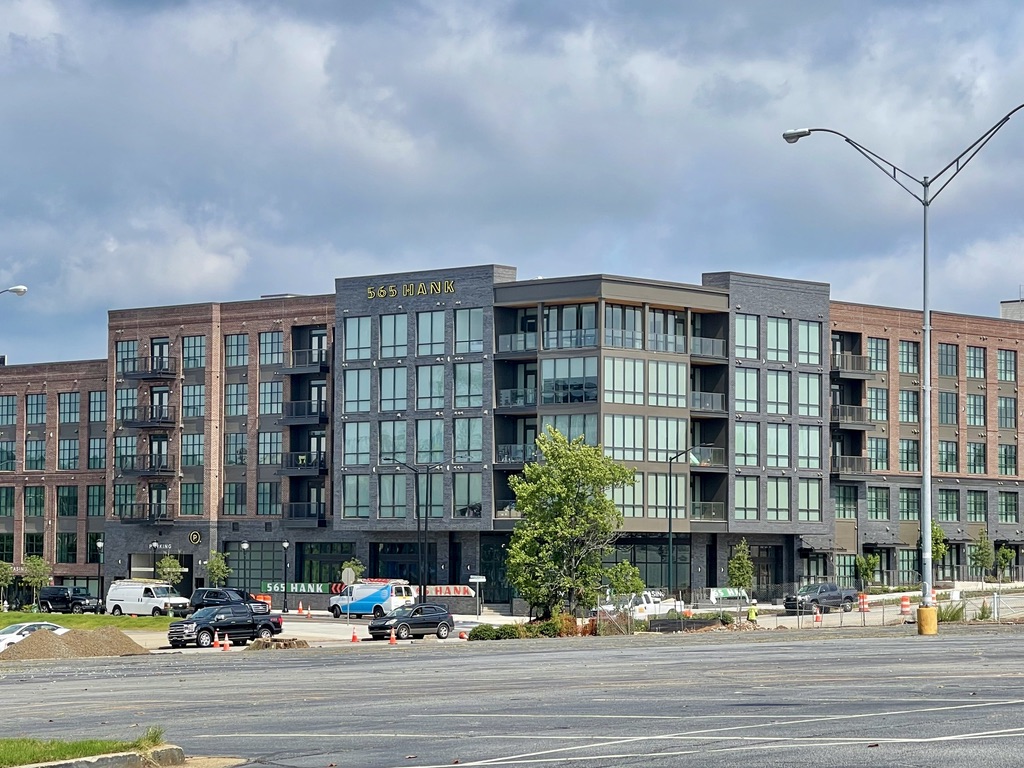 ---
| | Median Rent | Median Sqft |
| --- | --- | --- |
| Studio | - | - |
| 1 Bed | $850 | 700 sqft |
| 2 Beds | $3,075 | 1,439 sqft |
| 3+ Beds | $2,923 | 1,904 sqft |
Located one mile southeast of Downtown Atlanta, Mechanicsville is an up-and-coming neighborhood. Despite the renewal that began in 1989 and hasn't slowed since, this area has a long history.
Just as its name suggests, Mechanicsville was once home to hundreds of railroad mechanics. What began in 1870 as a town of working-class citizens became an affluent district by the turn of the century thanks to the neighborhood's access to the city's central business district. It drew a range of citizens with varying ethnic and economic backgrounds and was one of the city's most diverse places to live. Black businesses flourished, as did many others. It was here that some of Atlanta's wealthiest families made their home. J.J. Haverty of Haverty Furniture Company and Morris Rich of Rich's Department Store both lived in the neighborhood in stately Victorians.
However, the Great Depression was the first of many hardships to fall upon Mechanicsville, and in time, the neighborhood experienced a plummet in prosperity. Add that to the construction of Atlanta's I-75, I-85, and I-20, which forever split the community, and Fulton County Stadium, in the 1960s, and the Mechanicsville streets once laced with wealth only further declined.
Things started to turn around for Mechanicsville in 1989 when newspaper publisher and community member J. Lowell Ware partnered with activist Rosa M. Burney to co-found SUMMECH Community Land Trust. A plan was put into place to restore Mechanicsville to its former glory. The area eventually hosted major events for Atlanta's 1996 Olympic games and received an overall facelift during that time. Thanks to continual community efforts and surrounding urban development, Mechanicsville is enjoying renewed residential growth and community reestablishment.
In 2017, the Braves ditched their Mechanicsville digs, making way for Georgia State University's football team to move in. Many apartments in Mechanicsville offer views of the college football stadium, with a few of them all but sharing a parking lot with the team. Home rentals and apartments in Mechanicsville range from historical, renovated single-family houses to brand-new apartment buildings. Here, charm intertwines with city views. You can even find brick roads in some areas of the neighborhood, a nod to the past. Because of its location, diversity, and ongoing development, Mechanicsville is prime real estate for students, young professionals, and even families.
Areas within Mechanicsville include Adair Park, Capitol Gateway, Peoplestown, Pittsburgh, and Summerhill, one of Atlanta's re-rising neighborhoods. There, you'll find bars, restaurants, and a restored sense of pride.
The best way to get from Mechanicsville to other parts of the city is via car. The area is best suited for those looking to live near I-20 or I-75/I-85. There is both street parking and designated on-site parking in Mechanicsville. Unlike many other in-town neighborhoods, there is not a MARTA (Metropolitan Atlanta Rapid Transit Authority) station in Mechanicsville as of yet. The closest station is the Garnett station which is on the Red/Gold Line. From there, it's a half-mile walk to Mechanicsville, or you can easily catch a ride-share to other points of interest. Plans are underway for the neighborhood to be even more accessible via MARTA, and updates will continue to be made in the coming years. Bicycles aren't as prevalent here but as with many Atlanta neighborhoods, plans to improve bike lanes are in motion. While the neighborhood as a whole is difficult for walking, the smaller neighborhoods within Mechanicsville, such as Summerhill, are extremely walkable and have plentiful sidewalks.
As the neighborhood continues to grow, we expect to see more restaurants in Mechanicsville. For now, the best place to find neighborhood eats is in Summerhill. A walk down Georgia Avenue will provide you with just about any dish you can imagine. There's Hero Doughnuts and Buns, a fast-casual hot dog, hamburger, and you guessed it, doughnut shop. Little Bear, a few steps away, has a menu with a fusion of international flavors. Just behind it, you'll find the neighborhood pizza joint, Junior's Pizza which sits across a patio from Wood's Chapel BBQ. To satisfy your sweet tooth, Big Softie offers unique soft serve specialties like matcha and vegan oat vanilla. Its sister restaurant, Little Tart, is located next door and is the local coffee shop and bakery. Halfway Crooks is the local watering hole and brewery. If you're looking for the late-night scene, head to Believe Music Hall, where various venues converge in a repurposed church for a dance club experience unlike any other.
Should you want to venture outside of Mechanicsville, you'll find a handful of must-try restaurants in nearby Castleberry Hill. Classic Mexican-inspired eateries with robust flavors include No Mas Cantina and sister restaurant ADios Cafe & Poco Mas. Meanwhile, Pascal's serves fried chicken from a secret recipe. Elliott Street Deli & Pub is another beloved stop. Bottle Rocket is an area sushi restaurant.
The Beacon in Grant Park is another dining destination. Here, six former warehouses form 110,000 square feet of restaurants, retail, and bars. You'll find two breweries here as well as several low-key restaurants.
There are several small, locally-owned grocery stores in Mechanicsville. At the time of the writing of this guide, plans are underway for a Publix to open across from 565 Hank, one of the area's newest apartment complexes by the Georgia State football stadium.
Because Mechanicsville is near some of the city's largest interstates, it's easy to get to the larger shopping destinations such as Atlantic Station and Ponce City Market (PCM). Twenty-four stores ranging from big box and small businesses are tenants in Atlantic Station's the District. Best of all? Parking is free for your first two hours. Ponce City Market has over 60 shops and restaurants to enjoy.
Castleberry Hill, around the corner from Mechanicsville, offers a more hometown, small business shopping experience. There are loads of art galleries as well as No Mas Hacienda for housewares and gifts. Grant Park, another close by neighborhood, has a few retail shops, such as Squash Blossom.
Perhaps the best thing to do in Mechanicsville is to take in a Georgia State University football game. On any given fall weekend, join 24,000 other panther fans in blue to cheer the home team to victory.
As the neighborhood continues to expand, it is anticipated that there will be even more attractions. For now, venture to other neighborhoods to explore what they have to offer. Grant Park has Zoo Atlanta. The zoo first opened its doors in 1889 and has hosted visitors ever since. There are over 200 species to learn about within the zoo's 40 acres ranging from giraffes and pandas to snakes and frogs. Tickets are around $30 per adult and $20 per child; kids under 2 are free.
There's Old Fourth Ward, one of Atlanta's most historic neighborhoods. A national park dedicated to the life and work of Dr. Martin Luther King takes up a large, educational chunk of the area. You can visit Dr. King's birthplace on Auburn Avenue or Ebeneezer Baptist Church, where MLK was a pastor. Each of these two places, along with the main museum and Dr. and Mrs. King's crypt, all make up The King Center.
In neighboring West End, you can spend the day at mixed-use development, Lee and White. Once known as warehouse row, Lee and White is now the location of breweries, restaurants, and food manufacturers. Situated on the Westside BeltLine trail, Lee and White includes 23 acres for eating and drinking; current tenants include breweries such as Monday Night Garage and Wild Haven, kombucha fermenter Cultured South, and distiller, American Spirit Works.
West End also has two museums, Hammonds House Museum and the Wren's Nest. Hammonds House is specifically focused on the works of African Americans. The museum is housed in the former home of Dr. Otis Thrash Hammonds, a prominent Atlanta physician and arts patron. The Wren's Nest is the former home of writer Joel Chandler Harris. Today, the Wren's Nest celebrates the heritage and folklore of African and Indigenous peoples.
Mechanicsville is home to Georgia State University's football stadium, and it's easy to get to the university from here. Once considered a largely commuter school, Georgia State has turned into a thriving traditional university. The neighborhood is also near The Atlanta University Center Consortium, which includes four institutions: Clark Atlanta University, Morehouse College, Morehouse School of Medicine, and Spelman College.
We rate and sort every listing based on fair market rent.