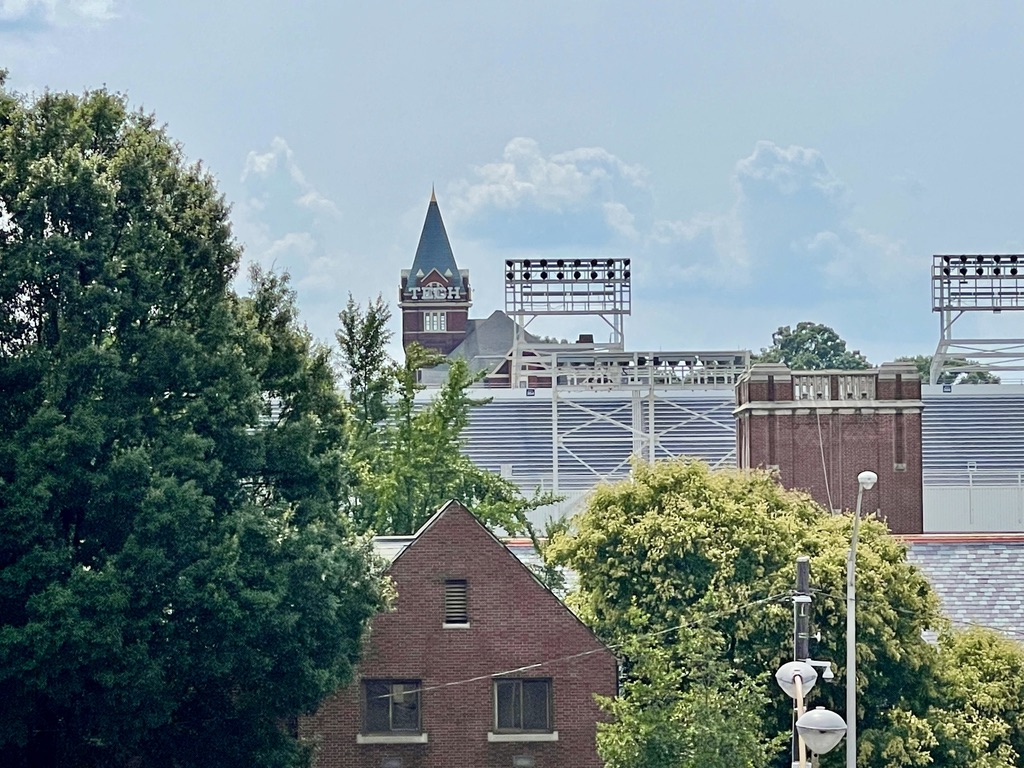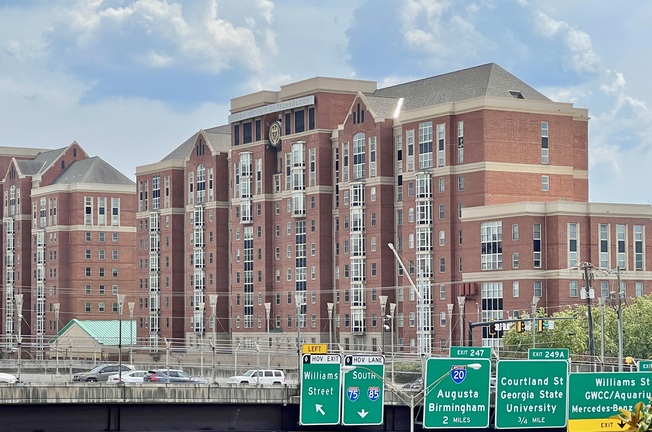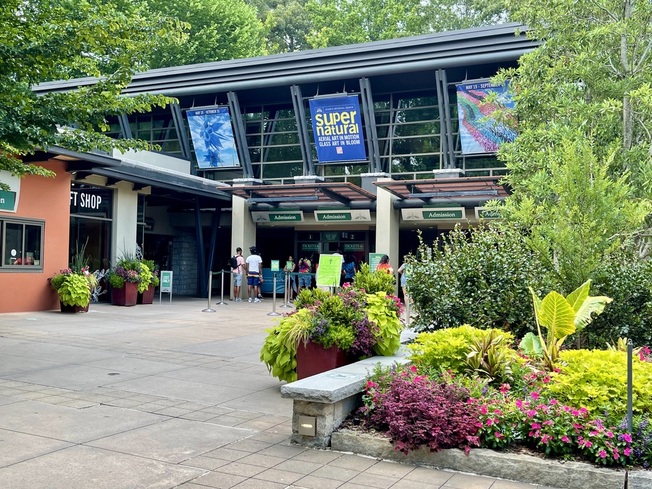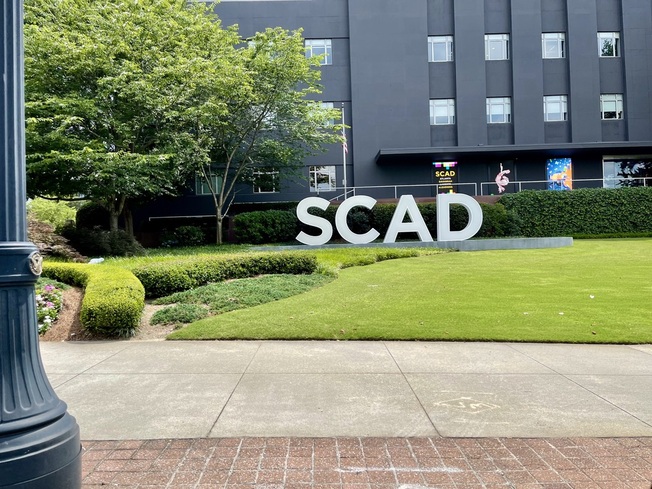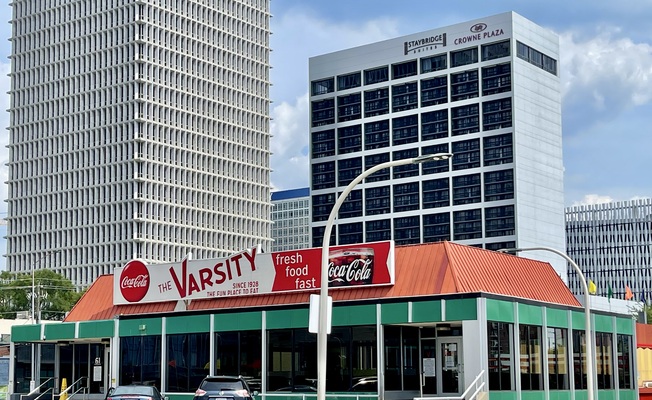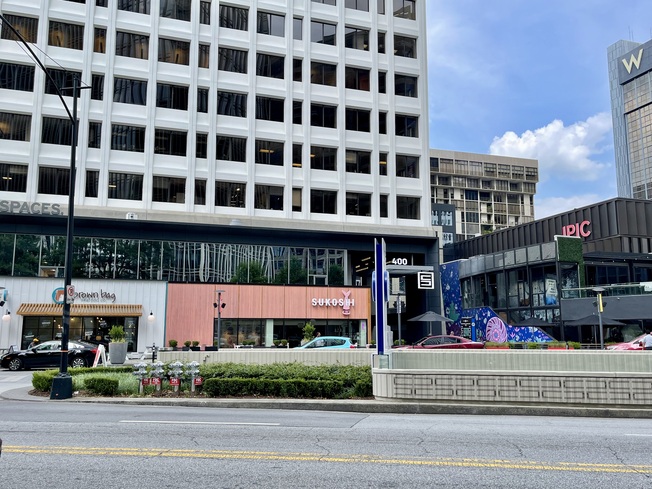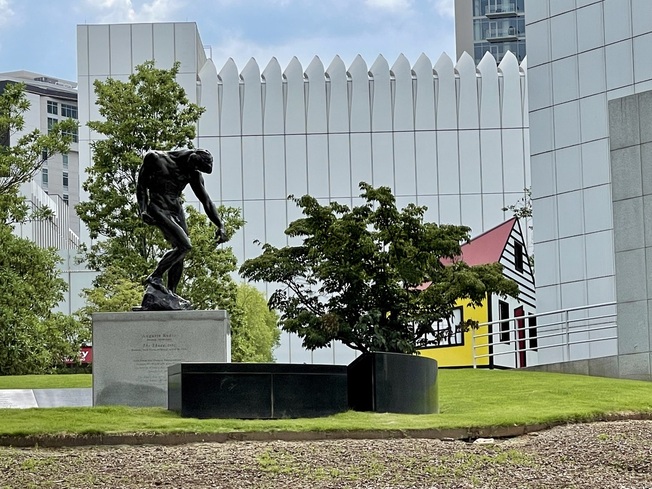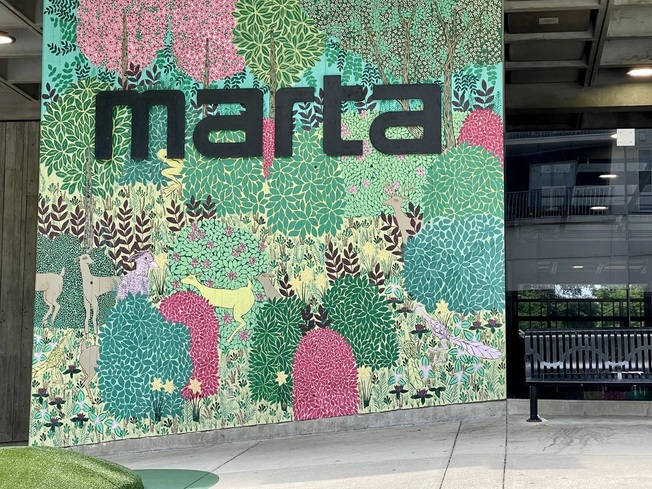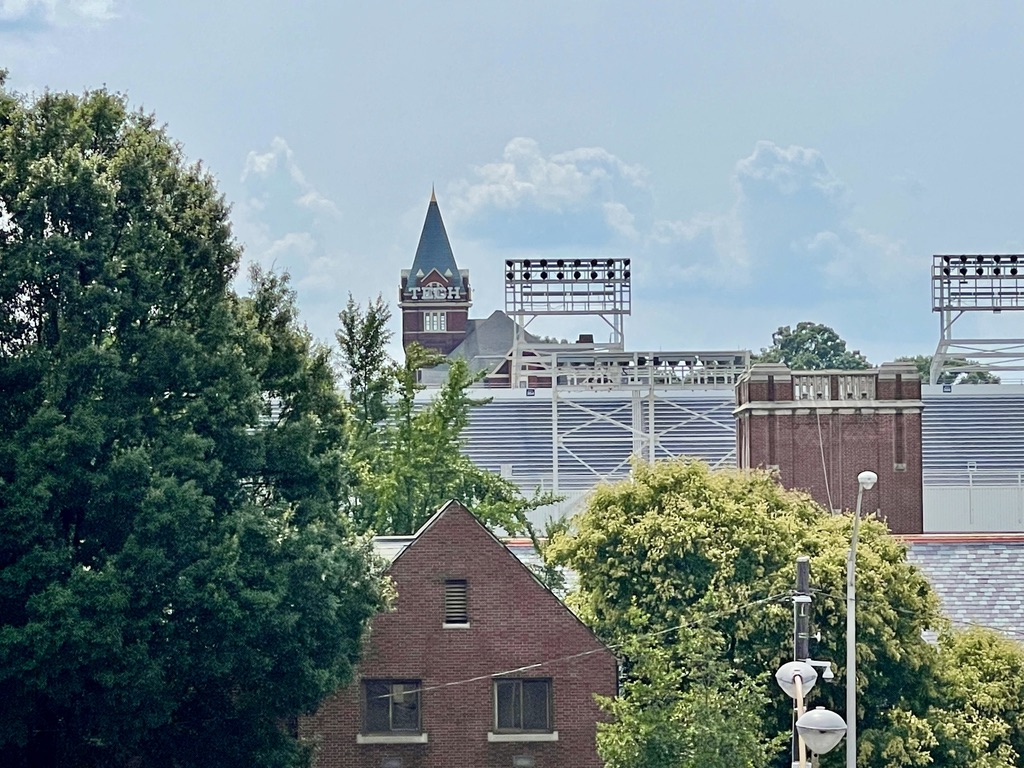 ---
| | Median Rent | Median Sqft |
| --- | --- | --- |
| Studio | $1,496 | 582 sqft |
| 1 Bed | $1,867 | 786 sqft |
| 2 Beds | $2,821 | 1,192 sqft |
| 3+ Beds | $3,570 | 1,626 sqft |
Before Midtown gave rise to towering buildings and businesses, it was the site of Atlanta's most stately homes. In fact, the former house of famed Gone with the Wind writer Margaret Mitchell still stands along Peachtree Street, Midtown's main thoroughfare.
Today, Midtown offers the best of all worlds: commerce, the arts, and residential living in the heart of Atlanta. With 20,000 residents and a wide range of housing options from freestanding single-family residences to luxury condos and apartments at every price point, the area is home to hundreds of restaurants, stores, and boutiques. Also the Woodruff Arts Center location, Midtown is known for its thriving arts and entertainment scene that has earned the area the nickname, the heart of the arts. Beyond the rich cultural scene, Midtown offers plenty of greenspaces. Atlanta's 185-acre Piedmont Park is located in Midtown.
There are six primary residential neighborhoods within Midtown: Ansley Park, Atlantic Station, Home Park, the Midtown core, the Midtown residential neighborhood, and Sherwood Forest. Schools in this area include Centennial Place Elementary, Morningside Elementary, Springdale Park Elementary, Inman Middle School, and the newly named Midtown High School (formerly Henry W. Grady High School). Midtown has long been known for its inclusivity. For evidence, look no further than the rainbow crosswalks at 10th Street and Piedmont Avenue, a permanent installation completed in 2017 in conjunction and solidarity with Atlanta Pride Week. This area is also a prime spot for young professionals since it is in the heart of the business district of Atlanta.
Midtown boasts 14 miles of sidewalks, making it one of Atlanta's most walkable neighborhoods. Sidewalks are well-lit with streetlights, too. Even better? The city's Eastside BeltLine, a series of railroad corridors turned biking and walking paths, starts near Piedmont Park. Another plus for cyclists: Midtown has 5 miles of bike lanes, with 11 more to come, and ample bike racks, too.
For those using public transportation, there are several stops in Midtown along Atlanta's MARTA (Metropolitan Atlanta Rapid Transit Authority) line. Stations in the area include Arts Station, Midtown Station, and North Avenue Station. The Tech Trolley and the Atlantic Station shuttle provide free rides for students and residents. As is the case in many Atlanta neighborhoods, cars are a popular mode of transportation. There is accessible street parking, much of which is monitored through the Park Mobile app. Additionally, Midtown offers easy access to Atlanta's most prominent interstates.
With 150+ restaurants and 100,000 square feet of outdoor dining space, Midtown offers plenty of places to wine and dine. Residents can enjoy historic mainstays like The Varsity, where carhops still serve hamburgers, hotdogs, onion rings, and Frosted Oranges (FO for locals) right to car windows. Upscale dining options include Empire State South from celebrity Top Chef, Chef Hugh Acheson, as well as South City Kitchen, which serves gourmet Southern classics. Peachtree Street's Café Intermezzo offers a bit of a European escape, serving cocktails, wine, coffee, and scores of cakes and pastries. The neighborhood has two food halls: The Collective is located at Technology Square and features El Burro Pollo, Poke Burri, Aviva by Kameel, and Wildleaf. The Politan at Colony Square, the Southeast's first mixed-use development, has 15 restaurants.
Grocery stores in Midtown include Trader Joe's, Whole Foods, Kroger, and Publix. If farmers' markets better suit your fancy, Piedmont Park's green market is an excellent choice. Think locally grown produce, homemade jam, hand-rolled biscuits, and unique artisan goods. The market is open every Saturday from 9 am to 1 pm, March through November.
When it comes to retail shopping in Midtown, there are plenty of options. Twenty-four stores ranging from big-box retailers to small businesses are tenants at Atlantic Station. Shops include national chains such as Athleta and Target, but also Atlanta-specific retailers such as Fab'rik, The Atlanta Falcons, and Atlanta United Team Store. Free 2-hour parking is available with validation provided by Atlantic Station stores and restaurants. After a day of retail therapy, there's nothing like being pampered. Book a blowout at Drybar Midtown, a pedicure at one of several salons, or a massage at The Spa at the Four Seasons.
As the "heart of the arts," Midtown features 47 arts, culture, and entertainment venues, not to mention 30 performing arts groups. Serving more than 800,000 patrons and 170,000 teachers and students annually, the Woodruff Arts Center is the third-largest art center in the United States. Within this Midtown jewel, you'll find the Tony-award-winning Alliance Theater, the Atlanta Symphony Orchestra, and the High Museum of Art. Also, in the Midtown neighborhood, visitors can take in a Broadway production at the fabulous Fox Theatre, enjoy puppeteers at the Center for Puppetry Arts, and meander through more than 30 acres at the Atlanta Botanical Garden. The sprawling garden hosts events throughout the year, but the grand finale is the holiday spectacular, Garden Lights, Holiday Nights. Millions of twinkling lights capture the spirit of the holidays and keep visitors in awe.
Outdoor art installations are a huge part of Midtown's vibrant neighborhood. Seven spaces along Peachtree Street, Peachtree Place, and on 10th Street now feature murals, sculptures and video installations. SCAD FASH Museum of Fashion + Film makes its home in Midtown, too. It's the Savannah School of Art and Design's fashion museum with rotating exhibits dedicated to the history and art of couture.
Just a few blocks from SCAD, there's the Federal Reserve Bank of Atlanta, known by locals as simply The Fed. Here, The Atlanta Monetary Museum showcases historical artifacts surrounding the history of modern-day money. The Fed is also a beautiful, 746,000 square foot building constructed from White Cherokee marble. The 8-acre property featuring various green spaces and promenades has also become an unofficial dog park. They even have their own Instagram hashtag (#dogsofthefed) that features its four-legged frequenters.
Atlanta Pride is one of the country's longest-running celebrations and among the largest events in the Southeast. The parade is the marquis event, and it begins, rolls through, and ends in Midtown.
Health and wellness? Midtown delivers here, too. Exhale at The Loews Hotel offers barre, HIIT, spin, and yoga to both hotel patrons and Midtown residents. Boutique fitness studios such as Cityrow, Stellar Bodies, and Rukus Cycling are also available for any fitness needs.
Atlanta's largest urban park and a favorite for joggers, cyclists, and walkers year-round, Piedmont Park is a greenspace enjoyed by residents and visitors to the area. This community space hosts everything from arts and crafts fairs to live concerts, including Music Midtown, one of the South's premier music festivals. Other park amenities include several off-leash dog parks, bocce, basketball and tennis courts, pools, a splash pad, and various paved walking trails.
Be sure to mark your calendar for Piedmont's biggest day of the year: the 4th of July. It is at Piedmont Park that 60,000 runners and walkers celebrate after completing the Peachtree Road Race, the world's largest 10K.
Four colleges and universities can be found in Midtown. Perhaps the best-known is the Georgia Institute of Technology (Georgia Tech, for short). To the north, there's Savannah School of Art and Design. John Marshall Law School and Westwood College are also located here.
We rate and sort every listing based on fair market rent.