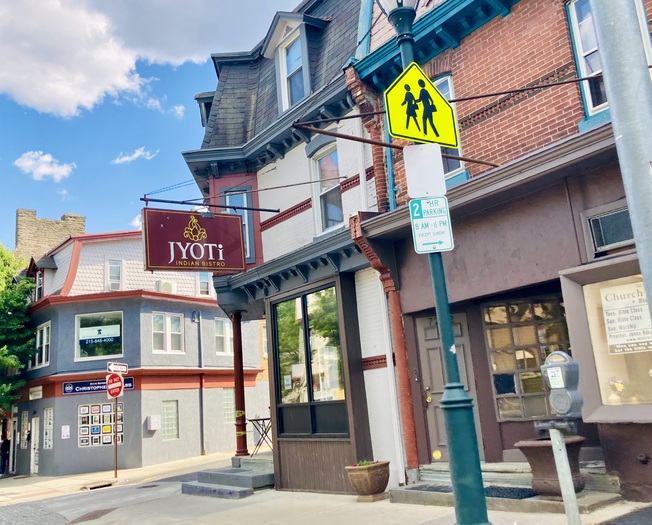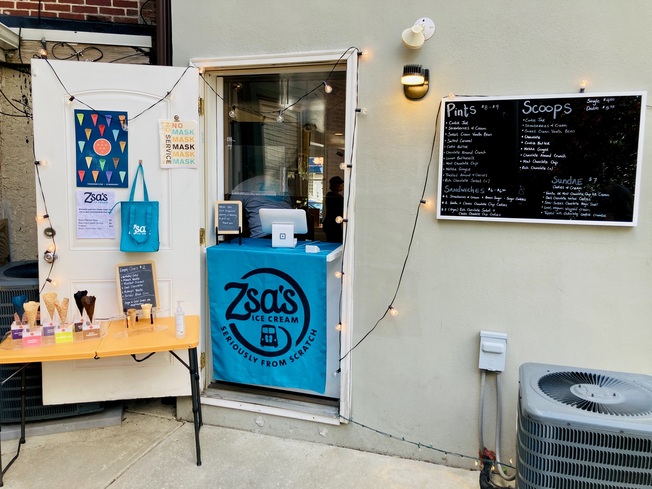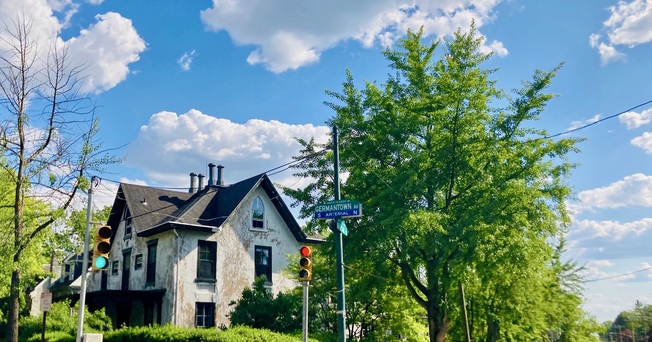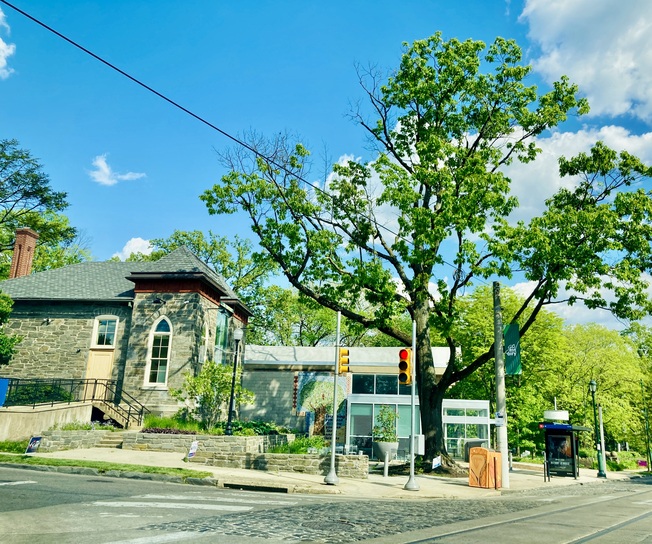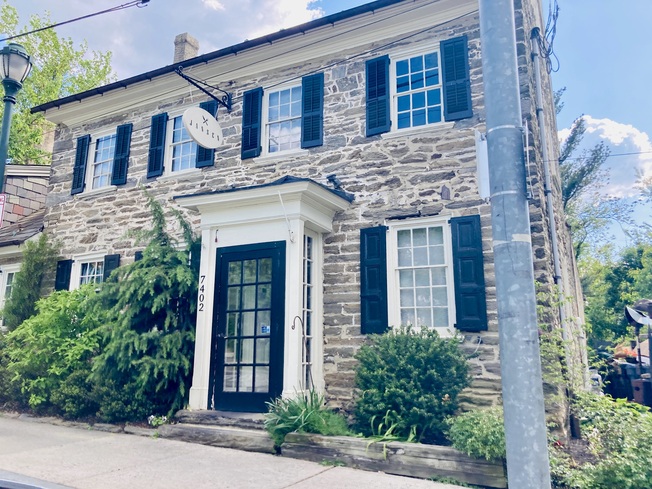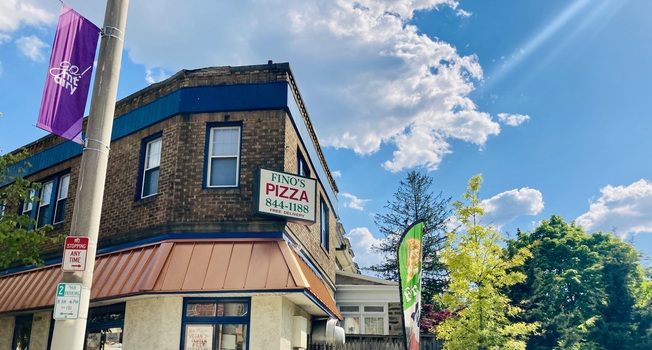 ---
| | Median Rent | Median Sqft |
| --- | --- | --- |
| Studio | - | - |
| 1 Bed | $1,250 | 750 sqft |
| 2 Beds | $1,626 | 913 sqft |
| 3+ Beds | $2,091 | 1,390 sqft |
The name says it all: Mount Airy, located on a natural ridge high above the gorge of the Wissahickon Valley, is a breezy escape from the busy center of Philadelphia. With its wooded landscape and views over the valley, it was originally a getaway for wealthy city dwellers. The neighborhood's streets are lined with tall trees, its residential blocks dotted with parks and plazas, and the area slopes gently downhill to Wissahickon Valley Park, amidst a deep gorge.
Access to the park is one of the reasons Mount Airy is popular with families, bird watchers, cyclists, and hikers. The neighborhood offers peace and quiet, but cultural and socioeconomic diversity, as well: thanks to the region's Quaker history, Mount Airy has traditionally been a welcoming place for people from all backgrounds. Today, there's a mix of multimillion-dollar homes and reasonably priced apartments in Mount Airy, which is somewhat unusual in Philly. The neighborhood's commercial zone centers around Germantown Avenue, full of cafes and restaurants, Art Deco theaters and cake shops, Victorian houses and classic townhouses. Mount Airy is well served by public transportation, with SEPTA train lines serving both East Mount Airy and West Mount Airy on separate lines.
Located between Germantown and Chestnut Hill in Northwest Philadelphia, Mount Airy is bordered on one side by the Wissahickon Gorge. It's removed from Center City, but the neighborhood is well connected to downtown by train. SEPTA's Chestnut Hill East Regional Rail lines serve both parts of the neighborhood. In East Mount Airy, the Chestnut Hill East Line stops at the following stations: Mt. Airy, Sedgwick, Stenton, and Washington Lane. The ride to Center City lasts about 25 to 30 minutes, depending on where you board. In West Mount Airy, on a similar time frame, the Chestnut Hill West Line serves Allen Lane, Carpenter, Upsal, and Tulpehocken Stations. SEPTA bus line 23 runs up and down Germantown Avenue. This is the neighborhood's main thoroughfare, busy with traffic at rush hour.
Mount Airy is a pleasant place to explore on foot. The commercial heart of the neighborhood, around Germantown Avenue, is especially pedestrian-friendly. Cyclists are more likely to ride down into Wissahickon Valley Park, with more than 50 miles of trails, though biking in the neighborhood can be a pleasure, too.
If you're traveling by car, Lincoln Drive twists down through the hills, connecting Mount Airy to Manayunk and East Falls below. From there, it's easy to merge onto I-76 and drive straight into the heart of the city.
Parking in Mount Airy can be challenging around Germantown Avenue, lined with metered two-hour parking spots. It's generally easy to find a spot in more residential areas. There are a few free parking lots and several paid parking lots in the neighborhood, with reasonable rates starting at $1 per hour.
You'll find a wide range of dining options along Germantown Avenue. Several cafes and breakfast venues, located blocks apart along the street, include Mount Airy Breakfast Boutique and Mount Airy Breakfast & Lunch. On the same stretch, there's Malelani Cafe, which specializes in fresh and modern Greek food. The restaurant has recently teamed up with a Hawaiian eatery to offer poke bowls, as well.
Nearby, Earth Bread + Brewery, a neighborhood institution, offers delicious flatbread pizzas and brews their own beer and kombucha onsite. Jyoti Indian Bistro and Mi Puebla Restaurant & Bakery, a Mexican restaurant, are other good options within blocks. Further south, Zsa's Ice Cream is a sweet stop for homemade ice cream sandwiches, and the Frosted Fox Cake Shop offers custom cakes and takeaway sweets. North along the avenue, Jansen is an upscale restaurant housed in a charming old cottage. With picturesque al fresco dining available on a leafy patio, it's an elegant spot for date night or a special occasion.
Away from Germantown Avenue, highlights include High Point Cafe, a down-to-earth coffee shop featuring made-to-order crêpes. In the same area, around the intersection of Lincoln Drive and West Mount Pleasant Avenue, you'll find several casual eateries offering Chinese food and brick oven-baked pizzas. This is also the location of Mount Airy Taproom, with a wide beer selection and a menu of gourmet comfort food. The neighborhood's bar scene is relatively quiet, though McMenamin's, an Irish pub on Germantown Avenue, is perennially popular with locals.
There are several grocery stores on Germantown Avenue, including Acme in Mount Airy and various other options in the neighboring communities of Chestnut Hill and Germantown. Further north on the same street, there's a wine and spirits store. Smaller family-run grocers are scattered around the neighborhood's residential areas. The original location of the famed Weavers Way Co-op, first opened in 1973, has a wonderful selection of fresh fruits and vegetables, organic products, and bulk goods.
Mount Airy doesn't have any large shopping centers; it's better known for independent shops, small boutiques, and secondhand stores, most of which are clustered along a few blocks of Germantown Avenue. One highlight is Weaver's Way Co-op, a small marketplace located at 559 Carpenter Lane. Across the road from the Co-op and only open on weekends, Weavers Way Mercantile carries artisan-made jewelry, original artwork, vintage homewares, locally produced pottery, and more. Run by the same owners, Weavers Across the Way at 610 Carpenter Lane specializes in natural beauty and wellness products, candles, essential oils, and gifts.
Apart from shops, restaurants, and leafy residential blocks, Mount Airy has a few main attractions. First are centers of art and culture, like the Sedgwick Theater, a historic Art Deco venue that dates from 1928. It's now home to Quintessence Theatre Group, a classic repertory group that serves as a training ground for emerging talent. It's a great place to catch a play or a musical. Blocks away on Germantown Avenue, Mount Airy Art Garage is a community arts center offering frequent exhibitions and art workshops.
Then there are the neighborhood's plentiful green spaces. Smaller parks and plazas include Ned Wolf Park, Allens Lane Park, and Lovett Park. Nearby is Carpenter's Woods, a slightly larger park that attracts bird watchers. It's connected to Wissahickon Valley Park, a beautiful natural playground in a deep wooded gorge with a creek flowing through it. Access to the Wissahickon, with more than fifty miles of trails for hiking, cycling, and walking, is one of the greatest advantages of living in Mount Airy. Take a leisurely stroll on Forbidden Drive, which runs along the creek at the base of the gorge, cast a line in the water, try rock-climbing at Livezey Rock, or go for brunch on the wooden porch at Valley Green Inn.
Although Mount Airy is not home to any universities or colleges, La Salle University is close by on the far side of Germantown, so the neighborhood does have a small student population. Generally speaking, Mount Airy is quiet, with businesses more geared to families and longtime locals than to a youthful clientele.
We rate and sort every listing based on fair market rent.