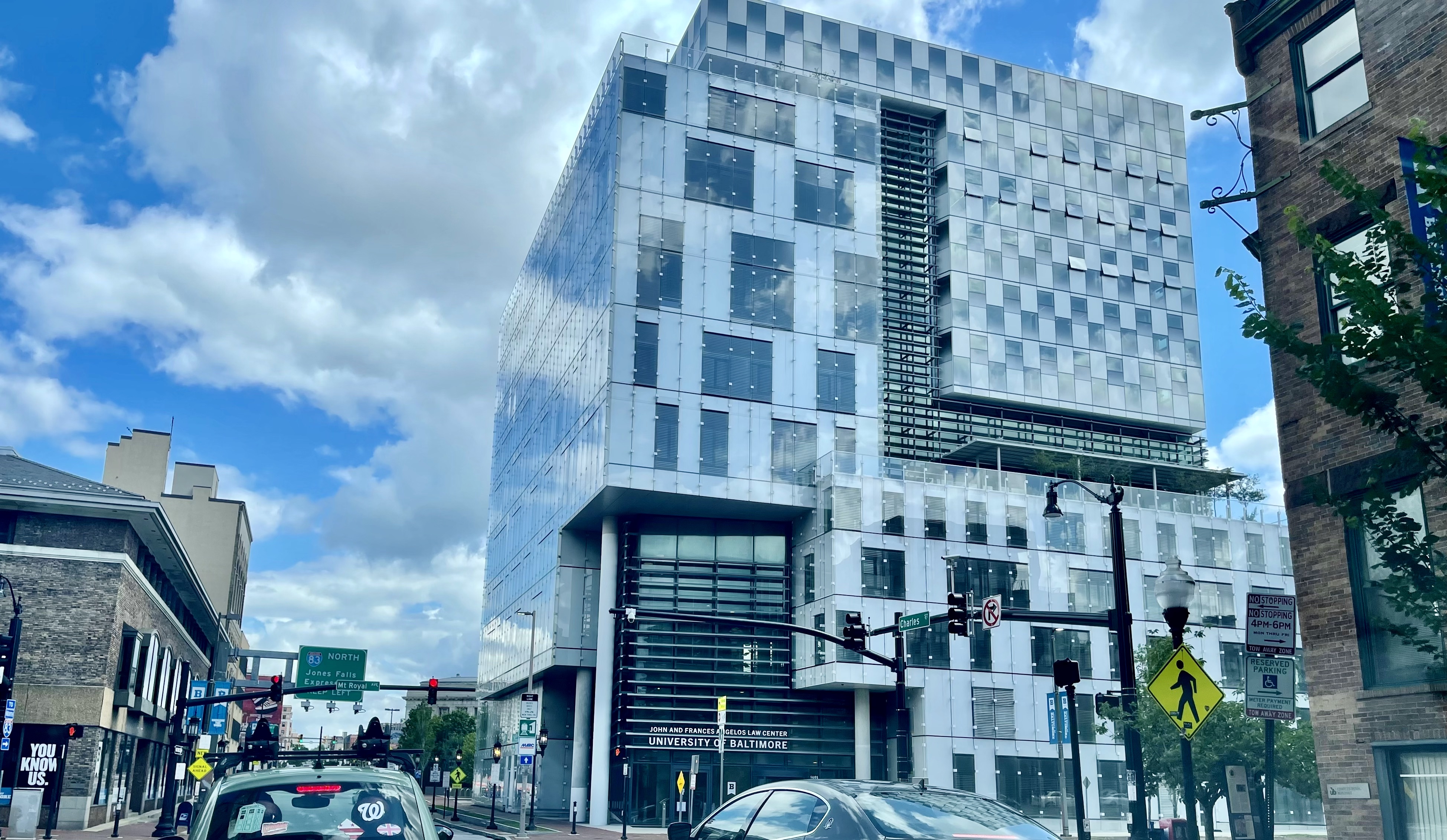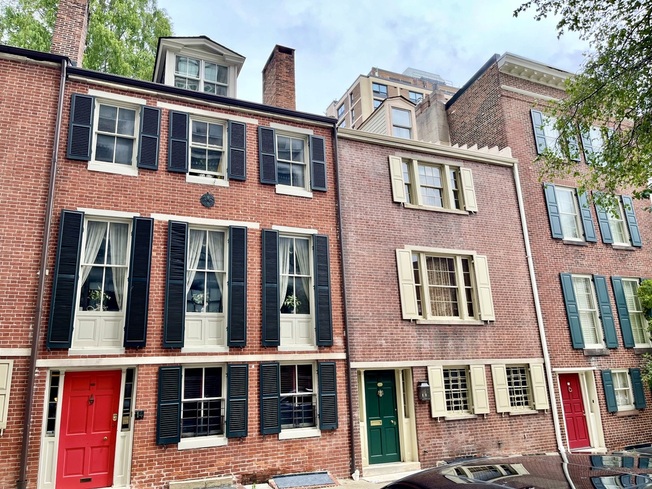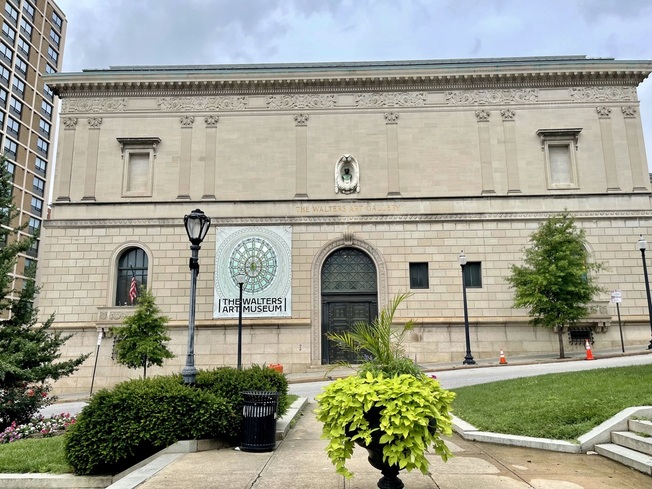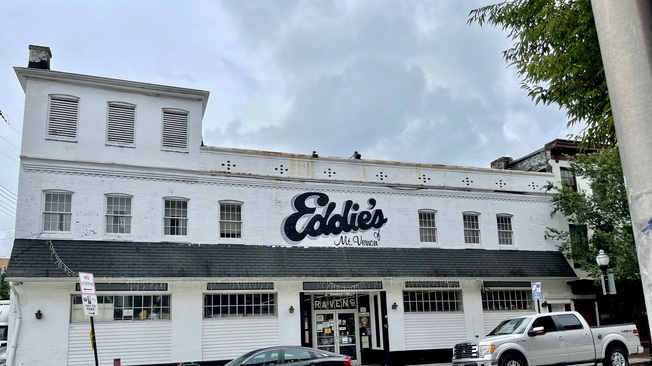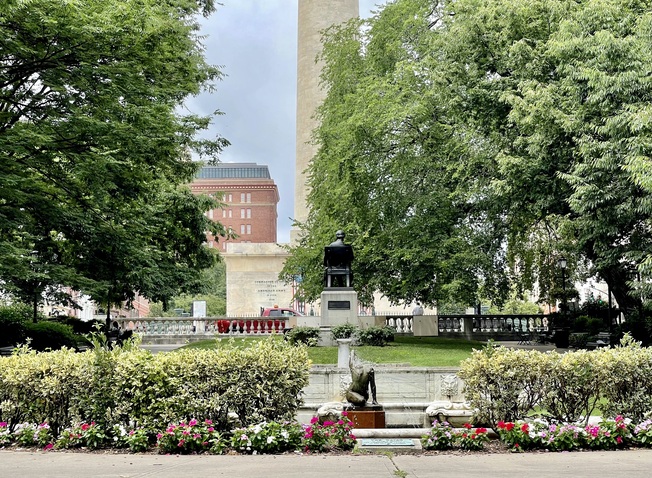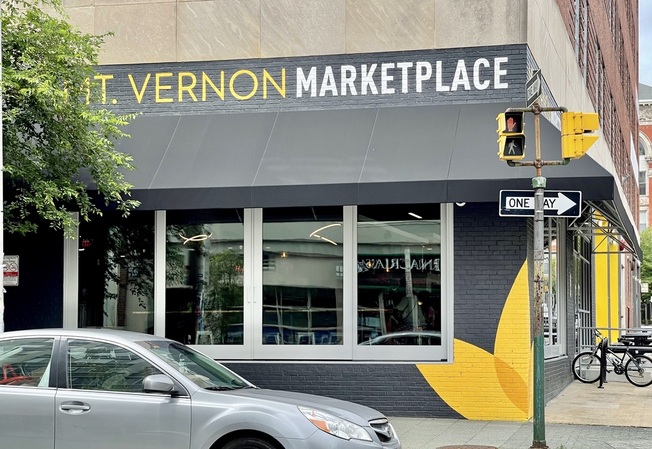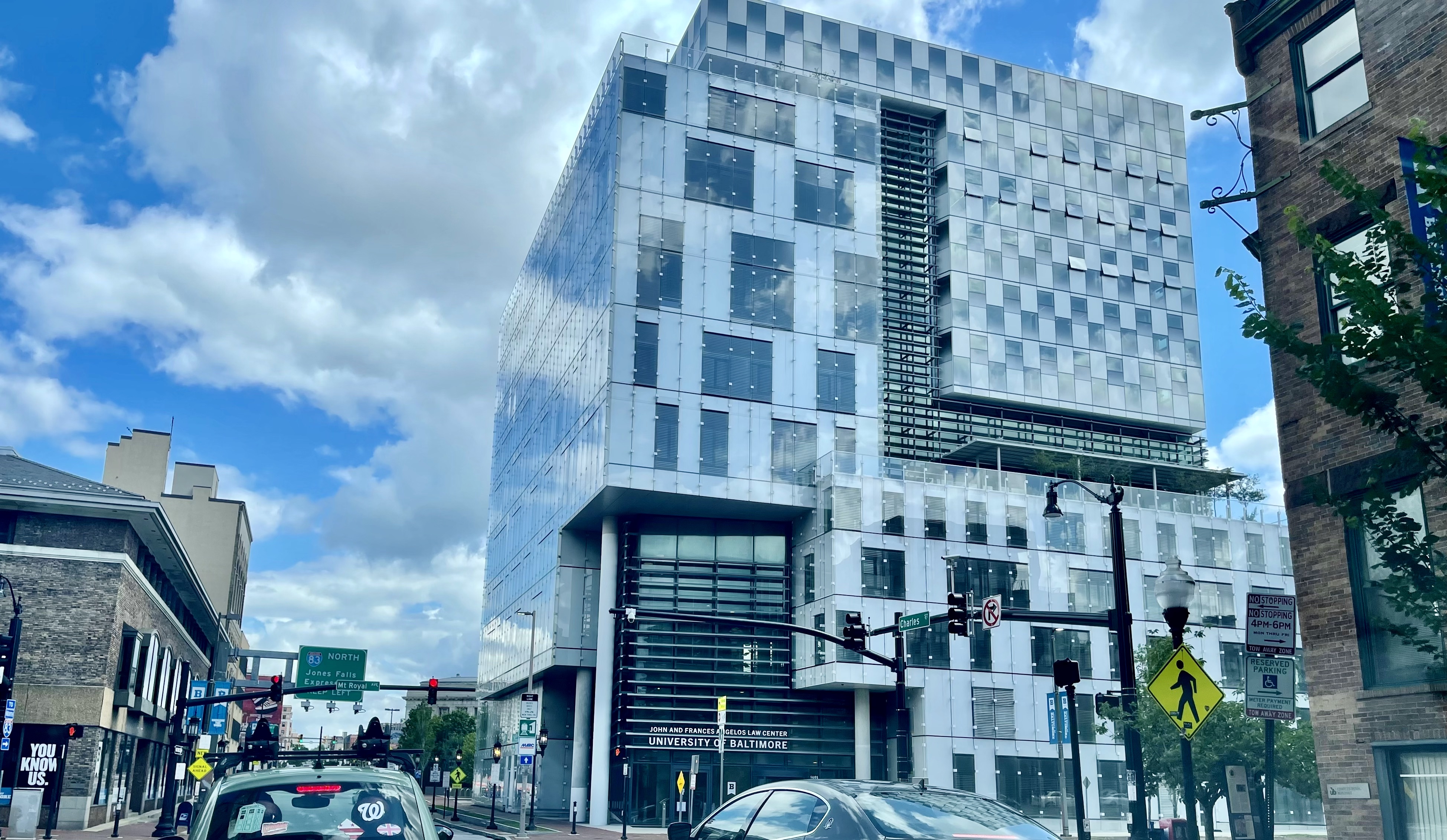 ---
| | Median Rent | Median Sqft |
| --- | --- | --- |
| Studio | $1,020 | 420 sqft |
| 1 Bed | $1,426 | 600 sqft |
| 2 Beds | $1,800 | 800 sqft |
| 3+ Beds | - | - |
Mount Vernon is known as Baltimore's cultural heart. It's home to massive seasonal street festivals like Flowermart in the spring and Artscape in the summer. Johns Hopkins University's Peabody Institute and the University of Baltimore are located in Mount Vernon, and the neighborhood is ringed by the city's greatest cultural institutions: the Walters Art Museum, George Peabody Library, Center Stage, and the Baltimore Basilica. Art galleries, restaurants, and vintage stores enliven Charles Street, while Mount Vernon Marketplace has revitalized Park Street. The centerpiece of Mount Vernon is the Washington Monument, completed in 1829 as the country's original monument to America's first President. Painstaking restoration efforts have made its 227 steps climbable once again — and its 360-degree vista is worth every step.
Mount Vernon's buildings may be old, but its population is one of Baltimore's youngest, with many students and young professionals calling the neighborhood home. Reasonably priced apartments in Mount Vernon can be found in historic brownstones, subdivided units above the storefronts, some new construction as well as older, high-rise apartment buildings that date to the 1960s. Renting in Mount Veron is considerably more affordable than renting around the Harbor. Add to the list of neighborhood benefits its proximity to great restaurants, bars, and endless free things to do, and it's easy to understand why Mount Vernon is one of Baltimore's most popular places to live among Millennials and first-time renters.
Mount Vernon's boundaries extend to Mount Royal Avenue in the north (this part of the neighborhood is also known as Midtown-Belvedere), Howard Street to the west, the Jones Falls Expressway (I-83) to the east, and Franklin Street (Route 40) in the south.
Bisecting the neighborhood are Charles Street and Cathedral Streets, two of Baltimore's main north-south thoroughfares, and both are incredibly walkable — not to mention bikeable. The addition of bike lanes has attracted cyclists from all over. Regularly pedaling through this part of town is the Baltimore Bike Party, a joyful nighttime ride featuring hundreds of bike enthusiasts as a way to make new friends and foster city pride. Just don't forget your costume.
The area also enjoys plentiful public transportation options. There's the free Charm City Circulator Bus: its Purple Route stops at Mount Vernon Place every 15 minutes. MTA CITYLINK's Lime, Brown, Gold, and Blue Routes all roll through the neighborhood, while the Light Rail stops at Centre Street.
There is almost no reason to drive around here, but if you must use a car, it is worth noting that not many apartments in Mount Vernon include a designated spot, and street parking is hard-won in this area. While there are some public garages, they often fill with commuters. You'll find them on Charles Street, at 520 North Charles, 926 North Charles, and at the corners of Read and Eager Streets. In addition, there are sizable garages on Franklin Street and at the Peabody Institute at St. Paul and Centre Streets. Rates range from $10-$16 for 2 hours, with discounts for Early Birds.
Meals in Mount Vernon are just as vibrant as its residents, and most of its eateries are more budget-friendly than, say, in Harbor East. For the most part, restaurants in Mount Vernon are located along Charles Street. Some of its best are the oldest, and they have stood the test of time for a reason. They include Tio Pepe's authentic Spanish delights: think lobster cooked in a sherry crema. The Helmand's heirloom recipes feature lamb tenderloin with Afghan-style rice, raisins, and Julienned carrots. Yum.
There's Indian at Indigma, while Dukem's vegan fare has been popular for decades, and much can be said for the atmosphere (and the Vietnamese coffee) at the Bun Shop: it offers a global selection of savory buns, ranging from empanadas to pierogis. Dooby's is a neighborhood mainstay, serving everything from Korean rice bowls to breakfast sandwiches — and very strong coffee. Fine dining includes The Prime Rib's surf and turf, served in a beautiful Art Deco setting. Mount Vernon Marketplace offers a dozen food stalls ranging from tacos to dumplings, microbrews, and pizza. Keep an eye out for tiny Soup's On located on Preston Street; hours vary, but its organic vegetable- meat- and seafood-based soups are like comfort in a bowl.
Grand Central has been setting the standard for LGBTQ+ nightlife since the 90s, while The Owl Bar, with its beautiful stained-glass windows, is the city's only surviving Prohibition-era speakeasy. Sugarvale's craft cocktails are fast gaining renown. Meanwhile, Esquire Magazine named The Brewer's Art the Best Bar in America. It features two very chill-worthy options: a perfectly divey basement-level bar and a more elegant gastropub upstairs.
When it comes to shopping in Mount Vernon, don't miss the vintage boutiques along Charles and Read Streets: merchandise is constantly updated, and the sales are frequent. The Zone, Keeper's Vintage, and Enigmatology are just a few to list.
Blick's art supplies satisfy students from the nearby Maryland Institute College of Art (and armchair creatives), while Grimaldi's Art Gallery showcases museum-quality contemporary exhibitions. The Gift Shop at the Walters Art Museum features beautiful exhibition catalogs, posters, and fine gifts from current and past shows.
For at-home cooking, Eddie's of Mount Vernon has a tightly packed array of gourmet foods and a killer deli. Located just outside Mount Vernon in the Downtown Baltimore neighborhood, the Streets Market & Cafe on Charles Street is a larger grocery store within easy reach. Other chain supermarkets like Safeway and Giant can be found just a little farther afield in Charles Village and Hampden.
Mount Vernon has played host to some of the world's greatest literary figures — from F. Scott Fitzgerald to Gertrude Stein, Jon Dos Passos to Edgar Allan Poe — and you can retrace their footsteps with an engaging Literary Walking Tour by the Maryland Humanities Council.
But it's easy to put together your own self-guided tour of the neighborhood; just start at its center, in leafy green Mount Vernon Park. Take in the four Beaux-Arts squares, dotted with sculptures and fountains. You might see a free Yoga class or hear a plaintive violin across the street is the Peabody Institute of the Johns Hopkins University, where hundreds of musical proteges hone their craft. Part of its campus includes the George Peabody Library, one the most spectacular libraries in the world, with six stories of cast-iron shelving reaching up to a sky-lit dome. It's free to peek inside, although browsing the rare book collection is limited to researchers.
On the first Thursday in December, not long after sunset, crowds gather at the base of the Washington Monument in beautiful Mount Vernon Park. Thousands strong, they patiently wait, steaming mugs of cocoa and cider in hand, as festive greetings are exchanged and holiday carols are sung. At 8 pm sharp, strings of lights billow down the Monument illuminating nearly 10,000 white LED lights in all. Cheers erupt as they start to twinkle, then the fireworks go off, signaling the start of Baltimore's holiday season. A longstanding tradition, The Monument Lighting features a holiday village in the Park and merriment at the nearby museums, which welcome visitors with free tours, a bite to eat, and holiday-themed arts and crafts.
Next door is the Walters Art Museum, one Baltimore's most beloved institutions with free admission since its founding in 1934. Its permanent collection of distinctive curiosities has something for everyone, from 2,000-year-old Roman jewelry to Egyptian mummies and Medieval armor to French Impressionist paintings. The museum recently reopened the Park-side Hackerman House, a gorgeous Greek Revival brimming with serene Buddhas and Himalayan art. Free lectures, Spanish guitar concerts, hands-on artmaking, and conservation displays are just a few of the events that can fill one's calendar.
The free theme continues at the Enoch Pratt Free Library — it's the country's first no-fee lending library, and its Central Branch — with its magnificent Edgar Allan Poe Room dedicated to the author's priceless artifacts — is located on Cathedral Street. The Pratt, as it's known, hosts literally hundreds of free book talks, film screenings, and mindfulness and wellness events each year.
If history's your thing, the Maryland Center for History and Culture will appeal with the original manuscript of the Star-Spangled Banner on display; Francis Scott Key wrote it just down the block at what is now the Kimpton Hotel Monaco.
As for theater and music, Mount Vernon shines here, too. You can catch a play at Center Stage; most of its cast performs here part-time — and the rest on Broadway. Past the Belvedere Hotel's distinctive mansard roof, you'll find the acoustically perfect Joseph Meyerhoff Hall, where the Baltimore Symphony Orchestra performs. Its Classical Revolution collective organizes inventive performances at local pubs like The Crown and Liam Flynns; better still, they're free.
Fitness options abound in Mount Vernon; try a Pilates or Barre class at Bikram Yoga Wellness, or align your aura at Emerald Yoga. MV Fitness' training facility is actually an old brownstone, replete with chandeliers, while the massive Merritt Downtown Athletic Club was once a railway freight station. Further west in Downtown, there is a dog park in Howard's Park.
The Johns Hopkins University's Peabody Institute and the University of Baltimore are located in Mount Vernon, which explains why so many students live here. Other notable institutions are just a bus ride away. In fact, Johns Hopkins University operates a free shuttle between its Mount Vernon and Homewood campuses.
We rate and sort every listing based on fair market rent.