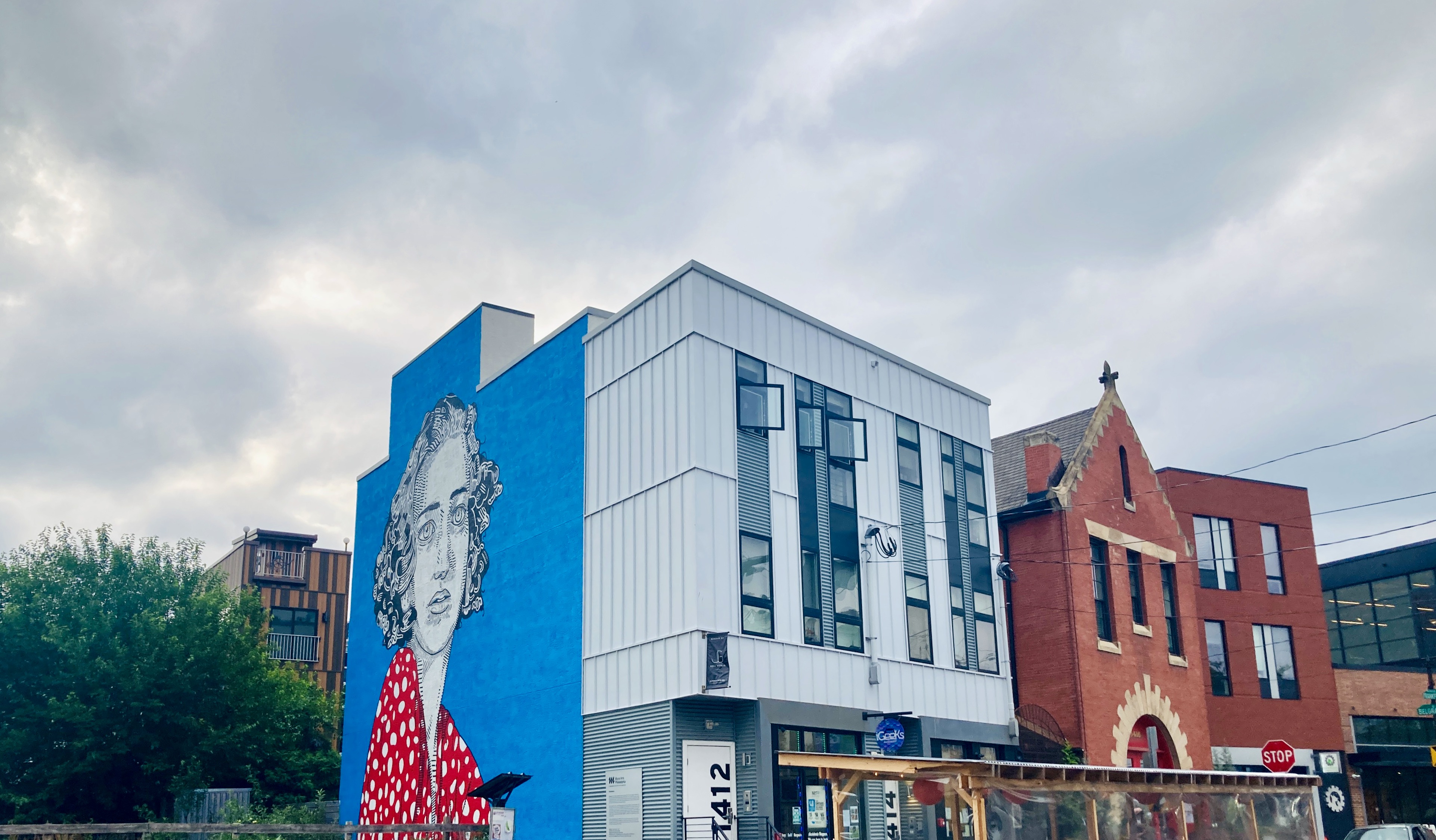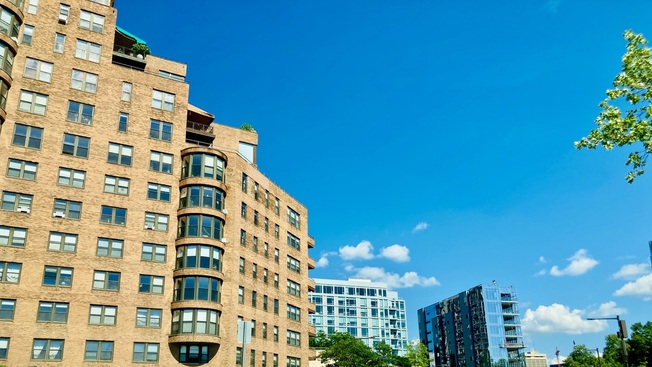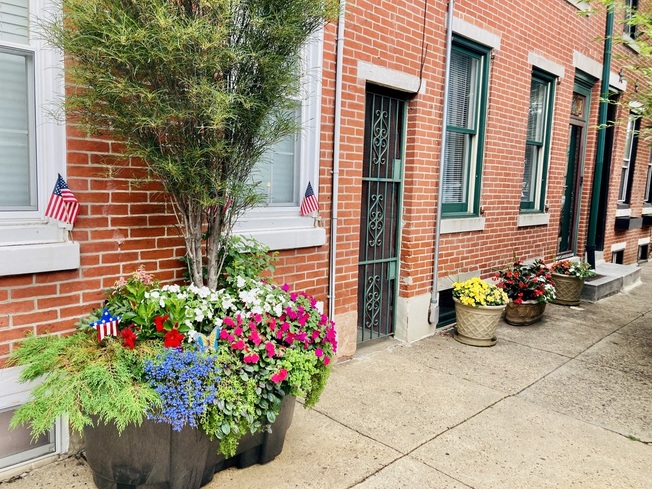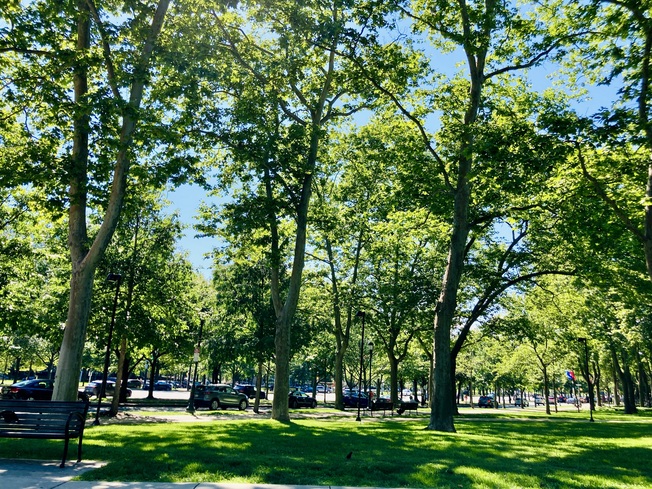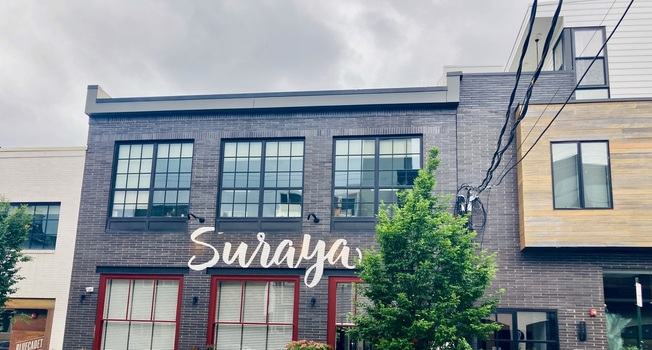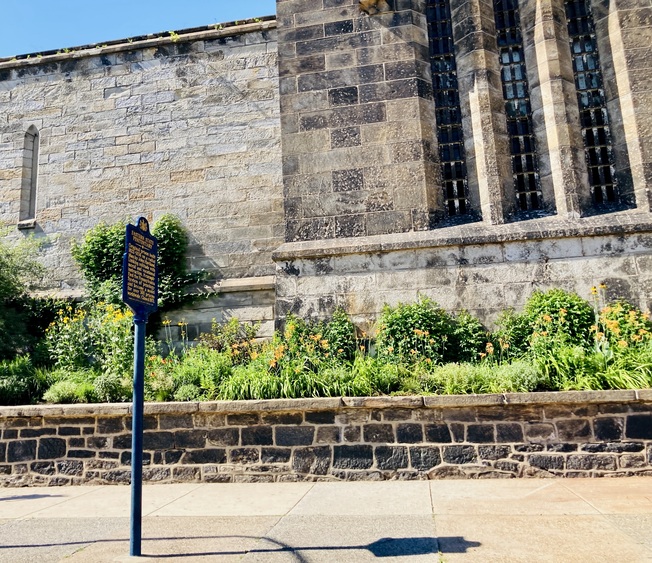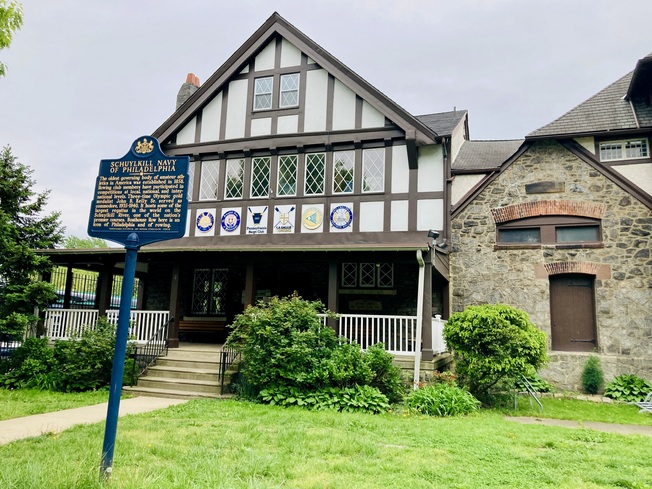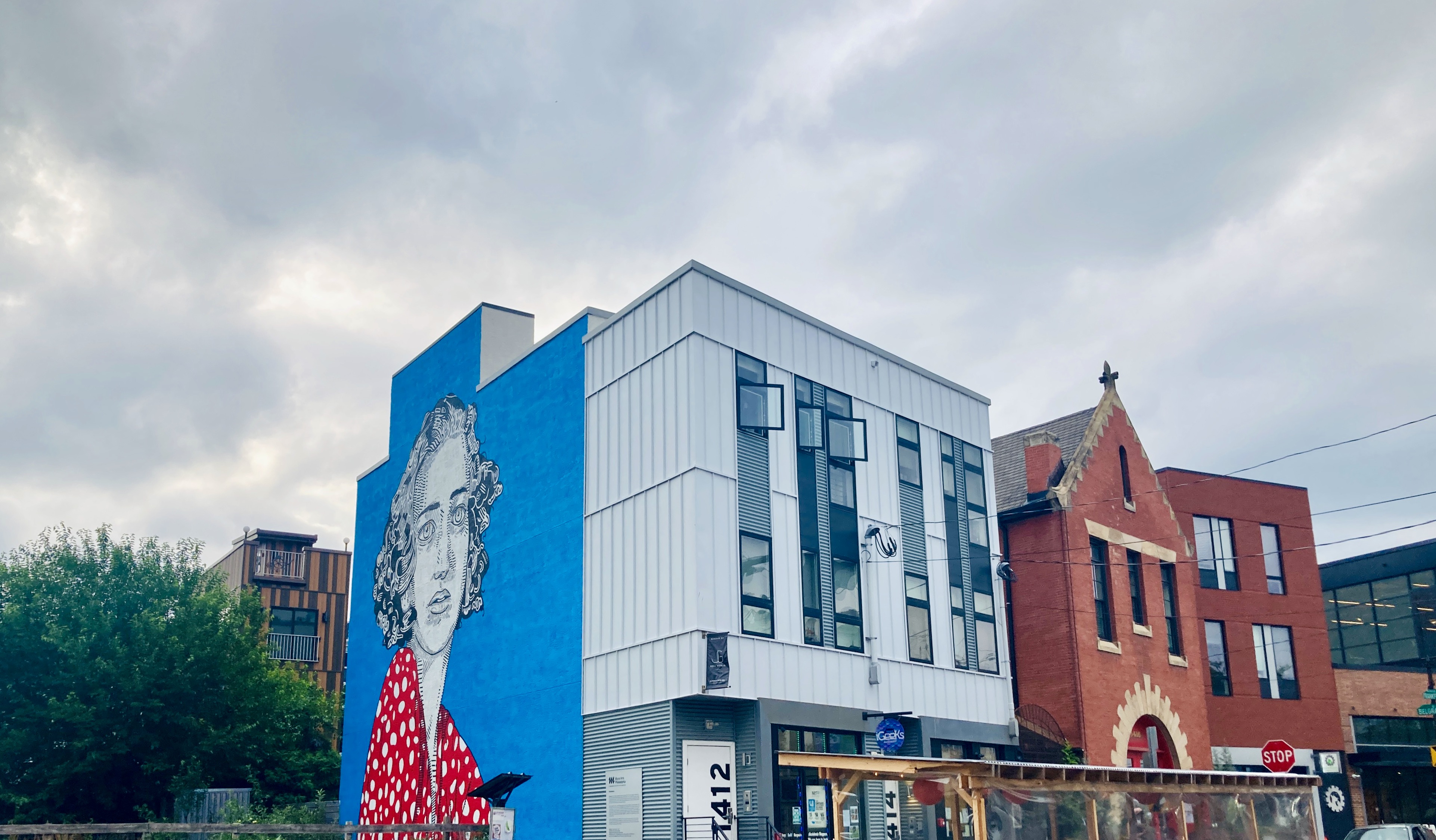 ---
| | Median Rent | Median Sqft |
| --- | --- | --- |
| Studio | $1,295 | 450 sqft |
| 1 Bed | $1,434 | 650 sqft |
| 2 Beds | $1,650 | 964 sqft |
| 3+ Beds | $1,900 | 1,306 sqft |
North Philadelphia, or "North Philly," as locals call it, refers to a large swath of town directly north of Center City. Perhaps the fact that the area encompasses fifteen ZIP codes is the quickest way to illustrate the size. Some of Philadelphia's most popular neighborhoods, Fishtown, Brewerytown, Fairmount, and Northern Liberties, are all part of North Philly. It isn't easy to pick one word to characterize North Philly, given how huge and diverse it is. In this part of the city, you'll find gentrified areas full of upscale coffee shops, trendy restaurants and bars, restored townhouses, plus sparkling new condos and apartments, but poor areas with higher crime rates exist here, too, sometimes tucked between more affluent neighborhoods.
Roughly speaking, North Philadelphia is bordered by Spring Garden Street to the south and Cheltenham Avenue to the north, 35th Street to the west, and Adams Avenue to the east. Highlights include Fairmount, also known as the "art museum area," home to the Philadelphia Museum of Art, the Rodin Museum, and various other cultural attractions. Nearby Brewerytown is an up-and-coming neighborhood with great indie cafes and record shops. Hop on a vintage streetcar and travel along Girard Avenue to the twin neighborhoods of Fishtown and Northern Liberties, both known for their restaurants, bars, and of course, desirable real estate. Adjacent Kensington is known for its distilleries and breweries. You'll probably prefer to skip nearby neighborhoods known as the "North Philly Badlands." This region between Kensington Avenue, Broad Street, Hunting Park Avenue, and York Street, is unfortunately associated with drug-related violence. Knowing where to go and where to avoid is the key to enjoying what North Philly has to offer.
Many parts of North Philadelphia are extremely walkable and bikeable. Wide sidewalks in the art museum area are very pedestrian-friendly, and dedicated bike lanes along Spring Garden Street and Fairmount Avenue make it possible to cycle quickly through the area. The Schuylkill River Trail, which runs just west of the neighborhood, is a wonderful way to bike into Center City while protected from traffic.
Otherwise, the district's many neighborhoods are well connected by public transportation and/or car. SEPTA's Broad Street Line subway travels north-south along Broad Street, with several stations — Erie Station, Allegheny Station, North Philadelphia Station, North Broad Street Station, Girard Station, and Spring Garden Station — providing service to the area. Running northeast from Center City stations into Fishtown and Kensington, the Market Frankford Line stops at Spring Garden Station, Girard Station, Berks Station, York-Dauphin Station, Huntington Station, and Somerset Station. SEPTA's #15 Trolley line rolls east and west along Girard Avenue, offering access to the Philadelphia Zoo in West Philly. The line uses antique streetcars, so it's a fun way to travel to the Fishtown and Northern Liberties from Brewerytown or Fairmount. There are many stops where you can board along Girard Avenue.
There's regional rail service to the area, too. North Broad Street Station, at 2601 N Broad Street, is a stop for the Lansdale/Doylestown Line and the Manayunk/Norristown Line, with easy access to Center City and the suburbs. Nearby North Philadelphia Station is a stop for Trenton Line Regional Rail, with service to the northeastern suburbs and Trenton, New Jersey.
There's no shortage of SEPTA bus lines crisscrossing North Philly. Relevant lines depend on where you're going — 33, 15, 7, 61, 48, and many others are useful. Line 49 connects North Philly to University City in West Philly, running south from Brewerytown to 30th Street Station, Eastern State Penitentiary, the University of Pennsylvania, and attractions along the Benjamin Franklin Parkway.
If you're driving, Broad Street is the major artery running north-south through the neighborhood. I-95 cuts through North Philly, too, heading north to New York City. I-76 is easily accessible just west and south of the neighborhood. And Kelly Drive, a busy four-lane avenue along the Schuylkill River, runs along North Philly's western side. It's a scenic way to drive into Center City or north to East Falls and Manayunk.
There's street parking and parking lots throughout North Philly. Residents can apply for parking permits that provide flexible options in their specific neighborhood. Parking availability varies widely: it's easy to park in some residential areas, nearly impossible to park in Fishtown on a Saturday night, and altogether unsafe to park on certain streets in areas associated with drugs and violence.
The sprawling area of North Philly has many of the city's best coffee shops, restaurants, and bars. You'll find a particularly high concentration of good coffee in neighborhoods like Fishtown, home to La Colombe's flagship cafe, and Northern Liberties, where a range of independently run coffee shops cater to the district's affluent millennial population. Restaurants in North Philly are numerous and varied. Nearly every kind of cuisine is available, with options ranging from down-to-earth to upscale. Nearby Kensington is a little rougher around the edges, but it's home to some of the city's top distilleries and breweries, many with tasting rooms or bars.
Fairmount is another neighborhood that foodies love to explore. Partly because of its proximity to the Philadelphia Museum of Art and other major cultural institutions, the district receives a lot of tourists wandering through, searching for coffee, lunch, or drinks before or after museum visits. It's almost impossible to park here on weekends and evenings, as the dining and drinking scene is just as popular with locals as with visitors. Nearby Brewerytown is calmer, but it features a solid range of places to eat well.
There are many large supermarkets in North Philadelphia: Aldi, GIANT Heirloom Market, ShopRite, and Save A Lot are all represented here. Cousin's Supermarket, specializing in Latin American products, has multiple locations in the area. You'll also find many state-run wine and spirits stores and smaller family-run grocers in every neighborhood.
Shopping in North Philly is as diverse as its neighborhoods. Generally speaking, the best indie shops and boutiques are located in the same areas where North Philadelphia's best dining and drinking venues are: Fishtown, Northern Liberties, Fairmount, and Brewerytown. In Fishtown, great vintage stores and used bookstores live side by side with designer clothing stores. In Fairmount, shops sell home decor and accessories inspired by works from the Philadelphia Museum of Art. All throughout North Philly, you'll find strip malls, dollar stores, convenience stores, secondhand shops, and every kind of practical service, from nail salons to barbershops to bicycle repair stores.
Shopping centers in the region include the Shops at Aramingo in Port Richmond, Sullivan Progress Plaza Shopping Center on the 1500 block of North Broad St., and Fishtown Crossing on the outer limits of Fishtown.
North Philly has a great number of cultural sites and attractions, particularly centered around the neighborhood of Fairmount. Here you'll find the world-class Philadelphia Museum of Art and the Rocky statue at the base of the museum's grand staircase, popularized in the film Rocky (1976). Nearby, major points of interest include the Rodin Museum and the Eastern State Penitentiary, a famous prison that's now a museum and hosts special events throughout the year. As the name suggests, the Fairmount neighborhood boasts direct access to Fairmount Park, a massive urban playground, and is close to Boathouse Row, the site of the city's historic rowing clubs. Bike or walk along the Schuylkill River Trail, a 75-mile multi-use trail that extends all the way to Valley Forge National Park, or take a picnic to the riverfront.
Elsewhere in North Philly, explore the large, state-of-the-art campus at Temple University. Charles Library, a sparkling new addition to the complex, is considered one of the most modern libraries in the country. Moving east to Fishtown, waterfront Penn Treaty Park, the historic docking site of fishing boats, is now a breezy park with a playground.
Temple University's main campus is located in North Philadelphia. The campus is spread out along North Broad Street, and while many students live in the area, plenty of others commute here. Brewerytown is a popular pick among college students, thanks to relatively affordable prices and easy access to campus. Plenty of university students from other schools, like the University of Pennsylvania and Drexel University, both located in West Philly, live in North Philadelphia and commute in and out.
We rate and sort every listing based on fair market rent.