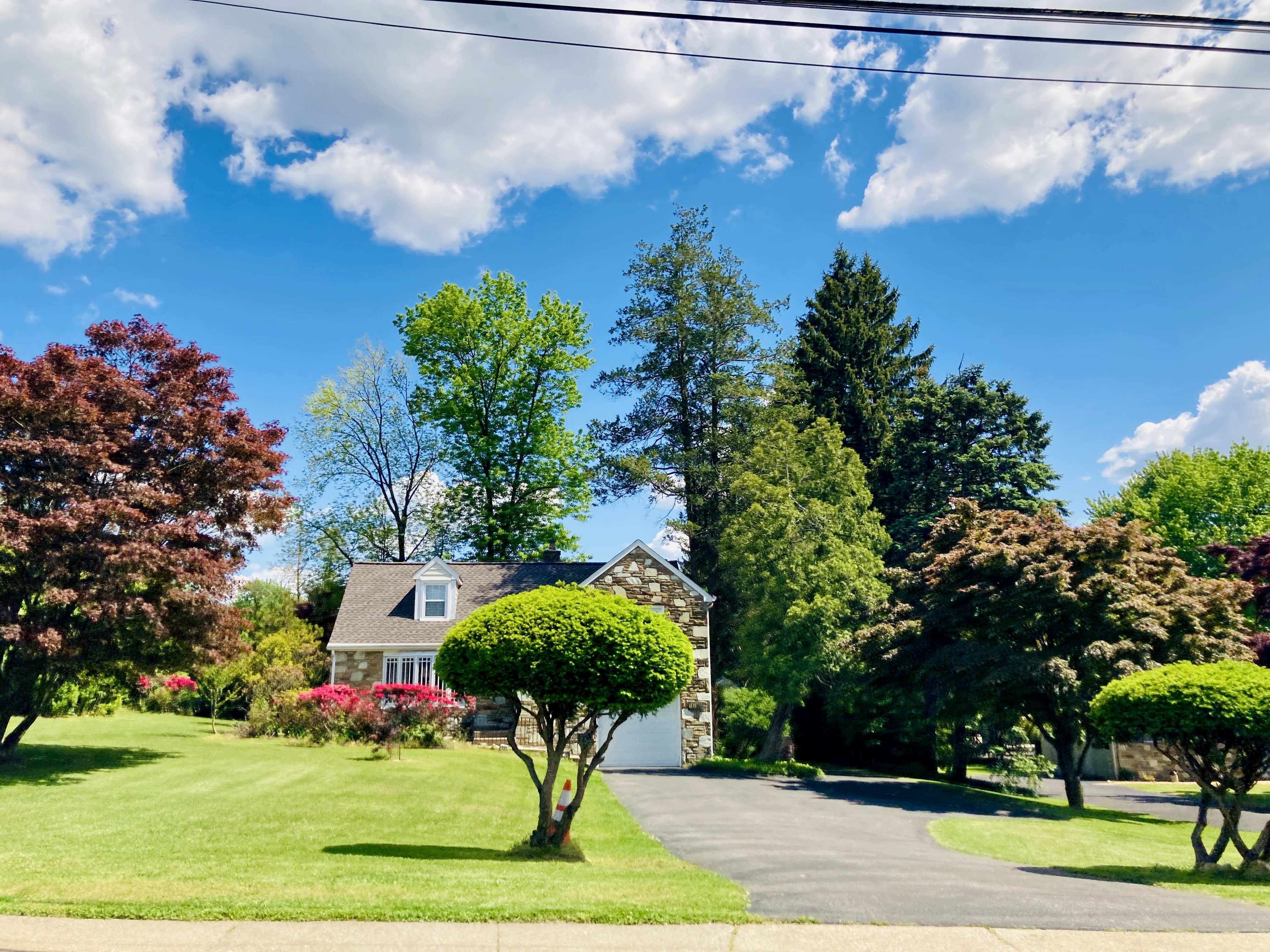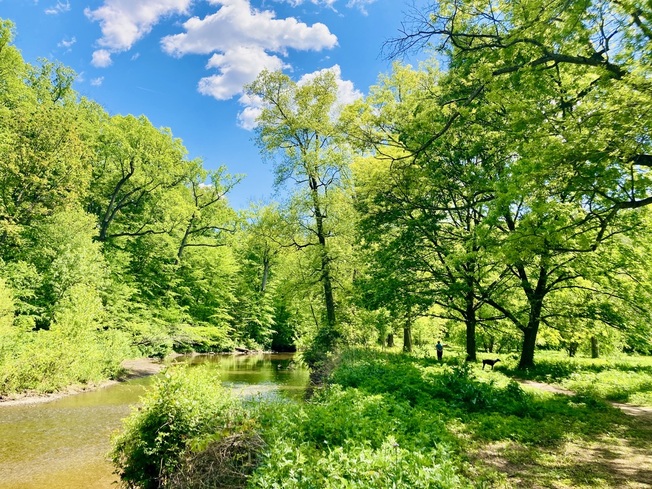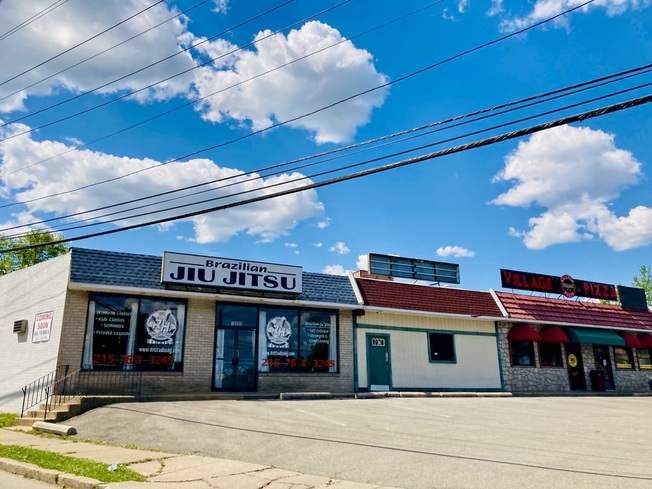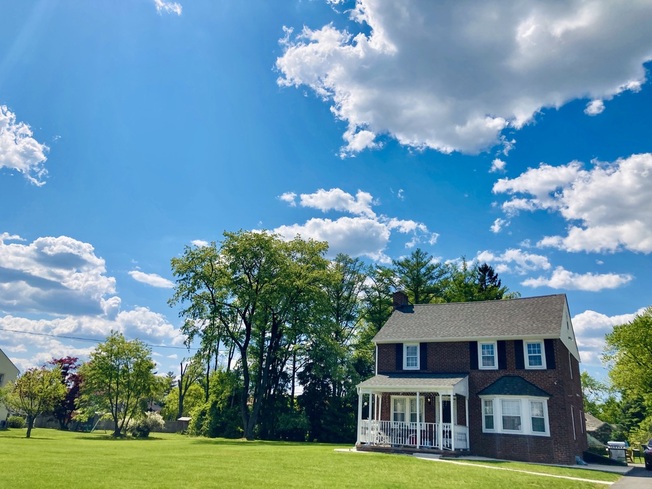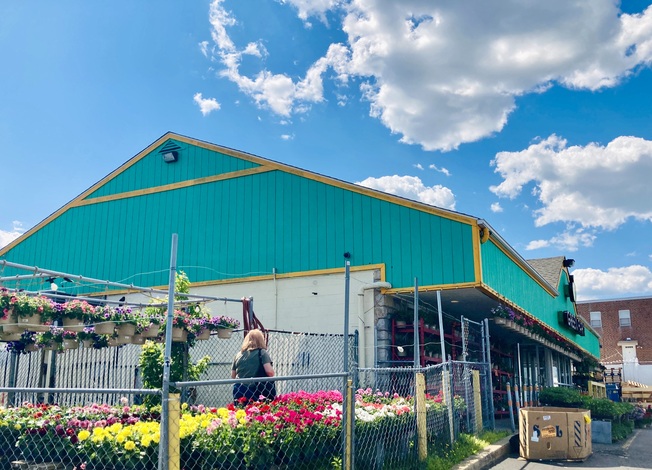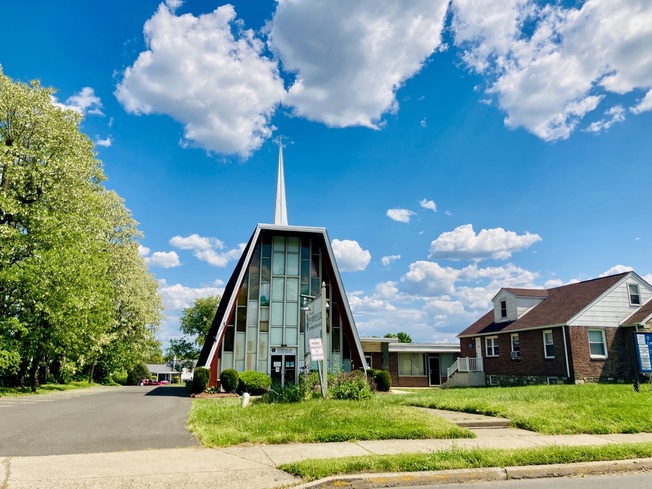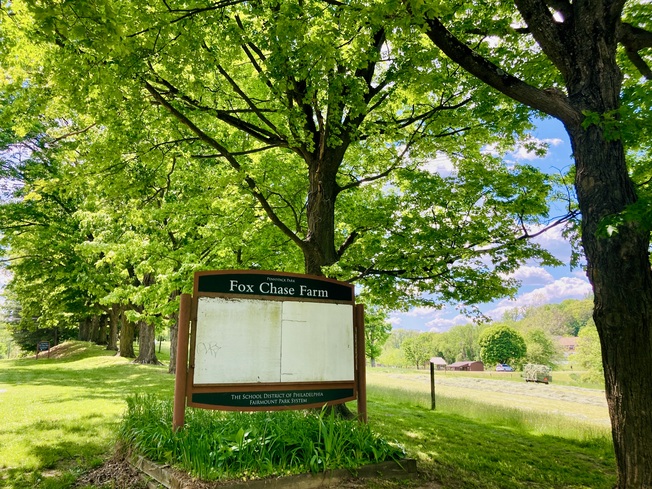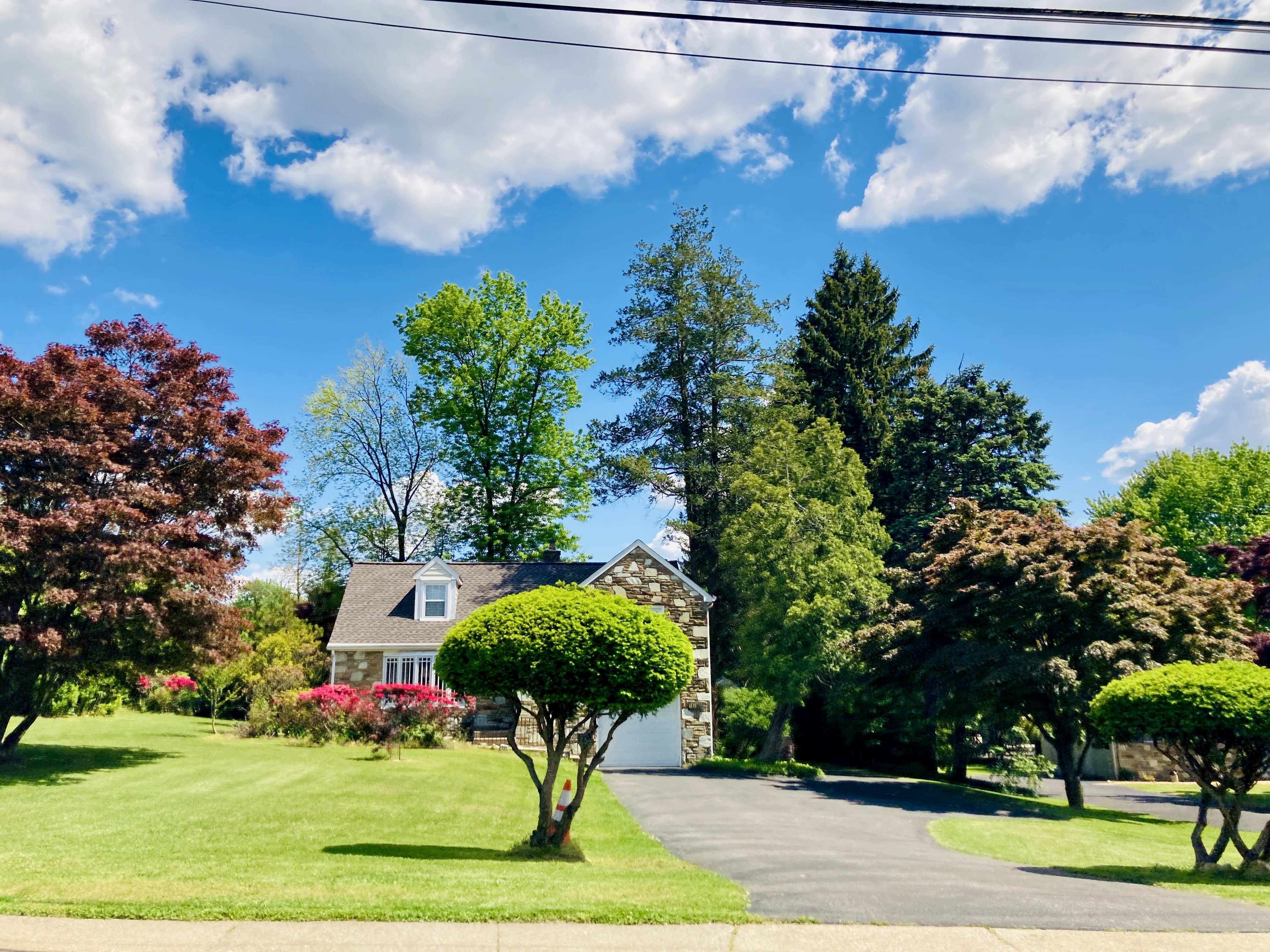 Northeast Philadelphia Guide
---
| | Median Rent | Median Sqft |
| --- | --- | --- |
| Studio | $965 | 488 sqft |
| 1 Bed | $1,254 | 628 sqft |
| 2 Beds | $1,363 | 926 sqft |
| 3+ Beds | $1,525 | 1,137 sqft |
Home to half a million residents, Northeast Philadelphia, a.k.a. "Northeast Philly," is a massive section of the city. It's bordered on the southern side by the Delaware River and several rural estates and historic waterfront settlements that were once country getaways for wealthy families or independent villages outside of the urban center. Wooded Pennypack Park snakes through the region, offering miles of steep forest trails and recreation areas for hiking, cycling, horseback riding, and fishing in the creek. The neighborhood is divided into Near Northeast (on the closer or Center City side of the park) and Far Northeast (on the far side of the park). It's further divided into sub-neighborhoods including Bustleton, Fox Chase, Pennypack Park, Rhawnhurst, and Somerton, each with its own specific character.
Bustleton and Fox Chase are developing quickly at the moment, having both been voted or chosen in various polls as top affordable neighborhoods in Philadelphia. Quiet and mostly residential, Bustleton is a favorite among families, while Fox Chase, best known for the prestigious Fox Chase Cancer Center and Fox Chase farm, has a suburban feel. The neighborhood of Pennypack Park is located, of course, adjacent to the park. But given the size and shape of the park, most areas of Northeast Philly enjoy easy access to the green space. Benjamin Rush State Park, the only state park within the city limits, is also located here, so residents have lots of options to get into the great outdoors. Northeast Philly has also been lauded as a foodie destination, thanks to a diverse range of down-to-earth family-run restaurants serving nearly any kind of cuisine imaginable.
SEPTA's network of trains and buses serves Northeast Philadelphia, with frequent connections to Center City. On the Regional Rail, Fox Chase Line originates at Fox Chase Station and stops at Ryers and Cheltenham Stations, both in Northeast Philly, on its way towards Center City. The West Trenton Line passes through several SEPTA stations in the neighborhood, too, including Somerton and Forest Hills. SEPTA buses also lace through the region: major lines of interest are 58, 67, and 28.
While many residential areas are perfectly fine for walking or biking, in Northeast Philly, you're likely to need some other form of transportation to move between the region's neighborhoods or into downtown. Pennypack Park is a paradise for bikers and walkers.
It's about a half-hour drive into Center City via I-95, a major interstate that leads south to Philadelphia and north to New York City. Roosevelt Boulevard, also known as Route 1, travels a similar path, and while it's a bit slower going, it provides more direct access to northern neighborhoods like East Falls, Manayunk, or Chestnut Hill. Parking is fairly easy around the area, given that much of Northeast Philly is residential.
The area has its own airport, Northeast Philadelphia Airport, but it generally receives smaller private planes.
Huge and ethnically diverse, Northeast Philadelphia offers a vast range of culinary options, from cheesesteaks and pizzas to traditional Japanese, Korean, Middle Eastern, and various other international cuisines. Many of these eateries are tucked away in strip malls. The city's most famous food critic, Craig LaBan, wrote about the neighborhood's immigrant-driven gastronomic scene in the Philadelphia Inquirer in 2017. Restaurants in Northeast Philly have been on an upswing ever since.
Standouts in the area include Gallo's Seafood, an old-school seafood restaurant, and Picanha, a traditional Brazilian steakhouse. It has a second location in Center City now, but the Northeast Philly original is a classic. The neighborhood is home to several Italian-American institutions. Moonstruck, in Fox Chase, is an elegant BYOB, and Macaroni's, in Bustleton, has fantastic pizzas and pleasant outdoor seating. Sweet Lucy's Smokehouse is famous for barbecue, from roast chicken to hickory-smoked ribs. Try the traditional paella at Tio Pepe, a Portuguese eatery, or sushi at To Kai Japanese Restaurant. Family-run Middle Eastern restaurants of note include Bishos, Lali, and Al Sham, which has branched out to open locations throughout other parts of the city.
Take advantage of the Northeast Philly riverfront at Maggie's Waterfront Cafe, a friendly pub with terrace seating overlooking the Delaware River. Though the neighborhood isn't as well-known for coffee, a few independent coffee shops, like Great Awakenings Cafe and Coffee Apollonia, offer alternatives to the area's chain options, like Starbucks.
There are plenty of supermarkets in Northeast Philly. Some of the best options are Lidl Market and ShopRite on Roosevelt Boulevard, Aldi in the Krewstown Shopping Center, and Giant Food Store on Grant Avenue. You'll also find a large Acme and a Walmart with a grocery section, plus a great selection of specialty food stores specializing in Indian, Kosher, and Russian products, to name a few. For fresh produce, try Green Farm, Green Farm Fresh, and Green Farm Market, an interconnected system of fruit and vegetable purveyors around the neighborhood.
Northeast Philly doesn't have much in the way of independent shops or boutiques. What it does have are superstores, strip malls, and shopping centers, particularly along busy Roosevelt Avenue, which has pretty much anything you might be looking for. Stores along the highway include Walmart, Staples, TJ Maxx, Target, Macy's, and Burlington, plus a wide range of locally managed nail salons, car repair shops, and the like. On the northern edge of the neighborhood, Philadelphia Mills is a shopping mall and outlet center with more than 200 stores, a cinema, and food courts.
Most of Northeast Philadelphia's attractions are outdoors. Pennypack Park, known as "the Green Heart of Northeast Philadelphia," offers 1600 acres of wooded landscapes, meadows, and trails suitable for hiking and cycling. Pennypack Trail extends almost fifteen miles and passes historic houses that date back as early as the 17th century. It's possible to arrange horseback riding lessons at Solly Stables nearby.
Benjamin Rush State Park is another outdoor oasis popular with bird watchers, cyclists, and hikers. It has a sprawling community garden that's considered one of the world's largest. Residents can rent a plot of land and grow their own flowers and vegetables onsite. Smaller parks include Lackman Playground in Bustleton and Poquessing Valley Park in Somerton.
For golfers, there's John F. Byrne Golf Club, east of Pennypack Park. It's a famous course that was purchased by the City of Philadelphia in the 1960s. Another great option for outdoor enthusiasts, even if the weather doesn't cooperate, is the Philadelphia Insectarium and Butterfly Pavilion, featuring a 7,000-square foot tropical habitat for butterflies, plus rotating exhibits and hands-on activities for kids.
Sesame Place, a Sesame Street-themed theme park, isn't technically in Northeast Philadelphia, but it's an easy trip north across the border to Bucks County and well worth it for families with younger children.
Several colleges and universities are located in or near Northeast Philadelphia. Holy Family University has its main campus here, and the Community College of Philadelphia's Northeast Regional Center is also in the neighborhood. Close by, within miles, are Cairn University in Langhorne, PA, Penn State Abington, Bryn Athyn College in Bryn Athyn, Manor College in Jenkintown, and Salus University in Elkins Park. There's a good-sized student population, thanks to affordable housing options in the area.
We rate and sort every listing based on fair market rent.