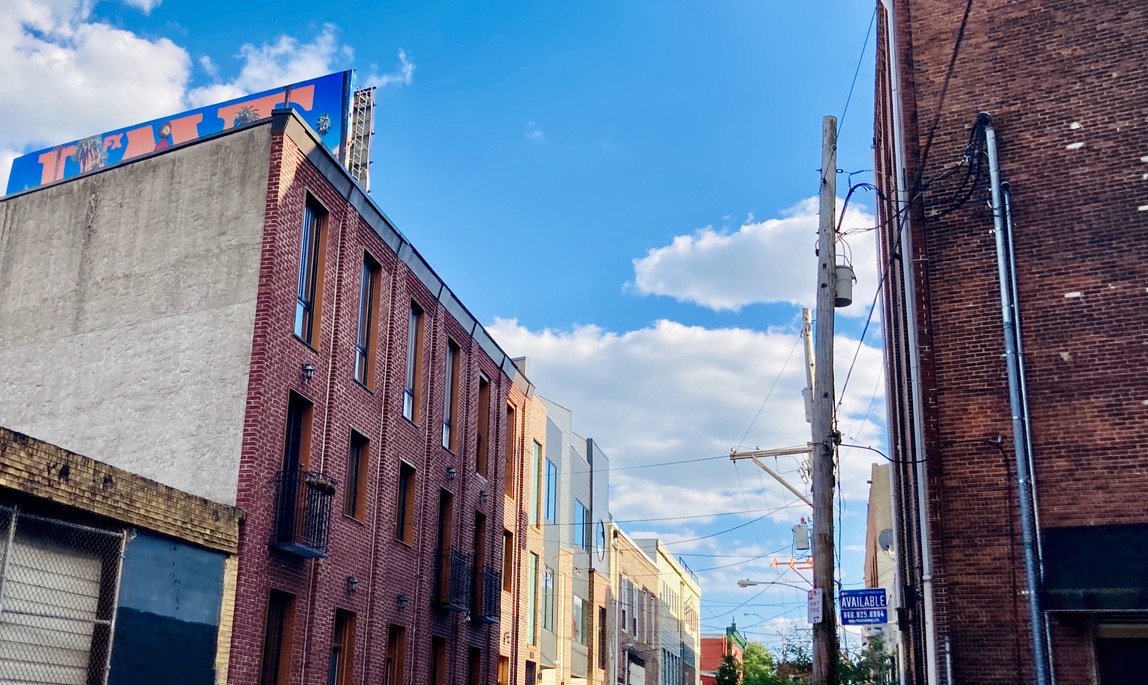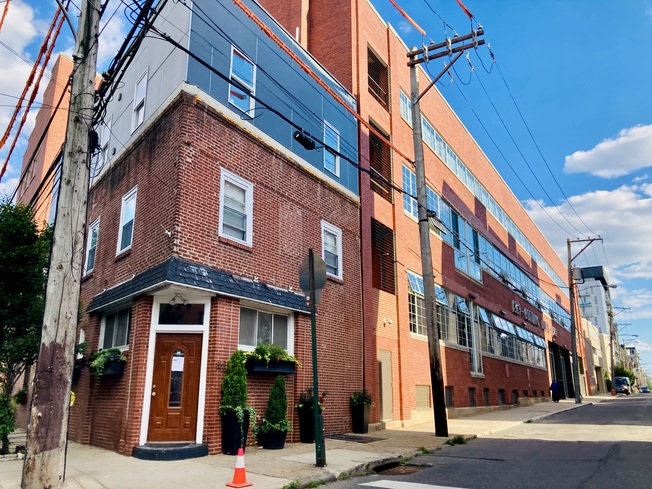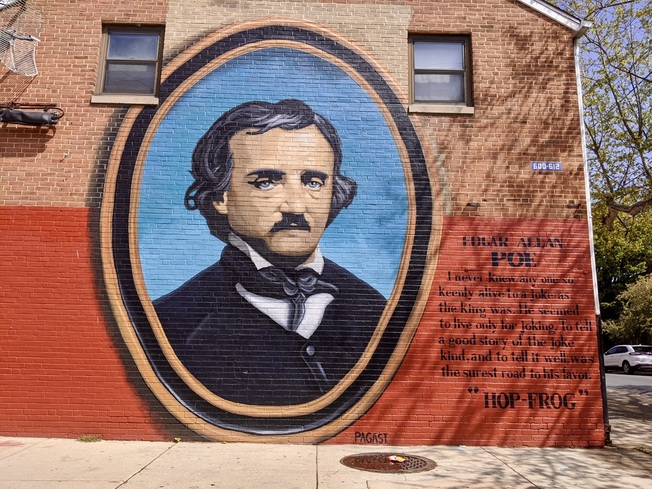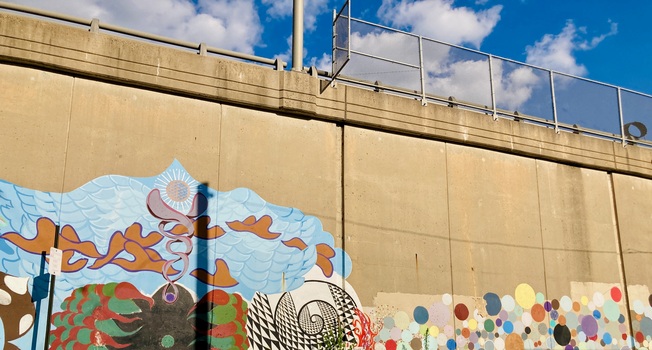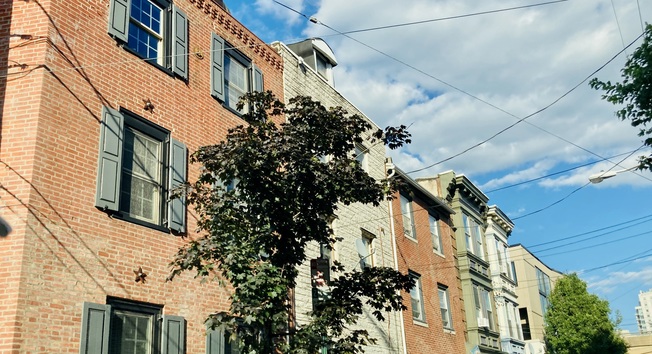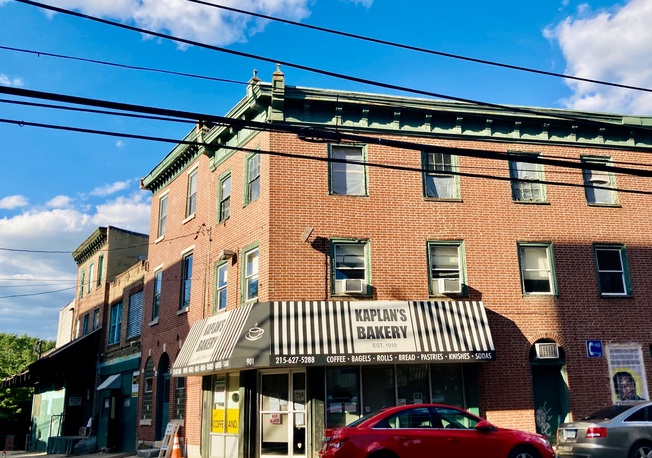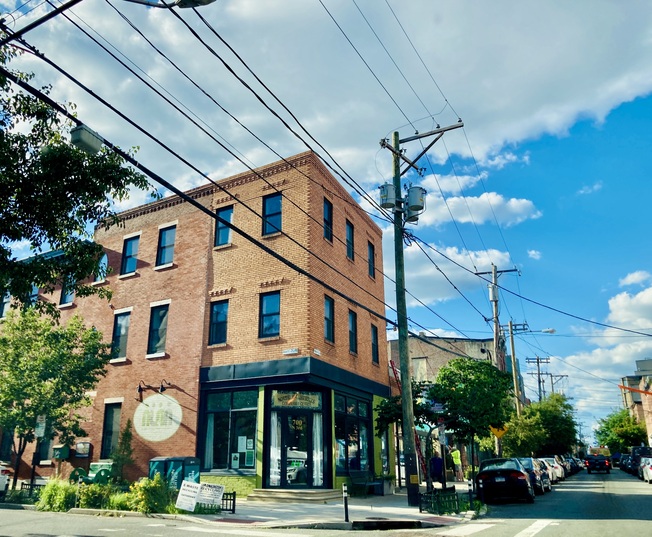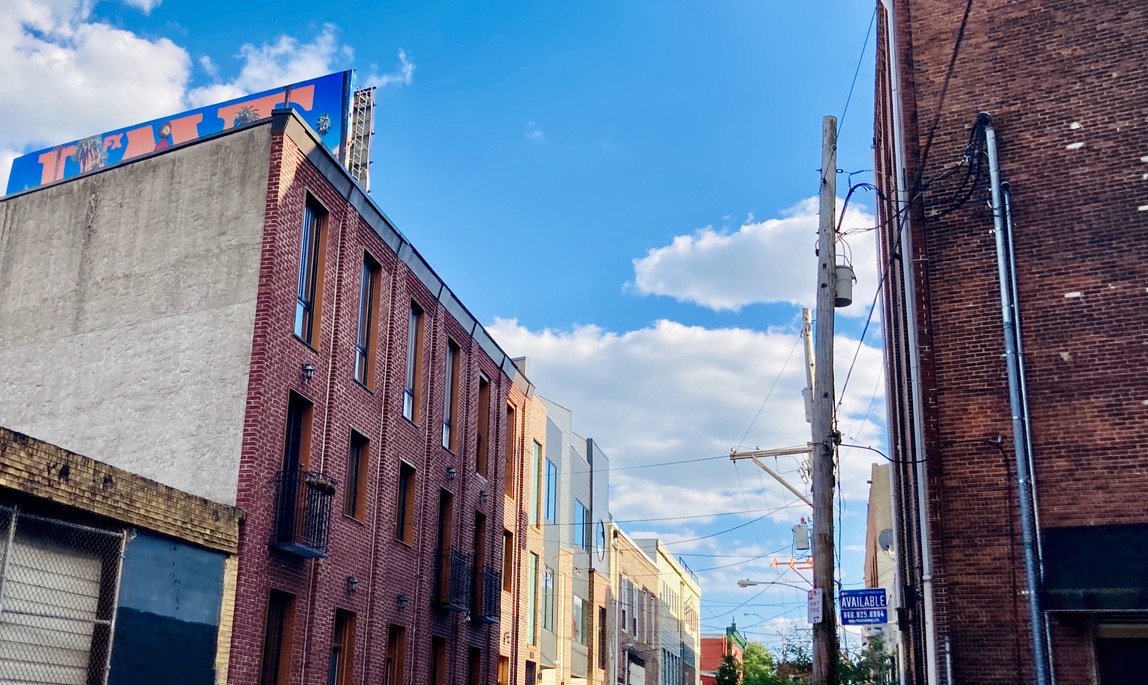 ---
| | Median Rent | Median Sqft |
| --- | --- | --- |
| Studio | $1,457 | 468 sqft |
| 1 Bed | $1,700 | 657 sqft |
| 2 Beds | $2,148 | 1,058 sqft |
| 3+ Beds | $3,175 | 2,068 sqft |
Just north of Old City lies stylish Northern Liberties, or "NoLibs" as it's known to residents. Originally part of William Penn's so-called "liberty lands" outside the city of Philadelphia, it wasn't long before Northern Liberties became a manufacturing hub of factories, mills, tanneries, and breweries, attracting waves of European immigrants in the early 19th century. Some of that diversity remains still today, but millennials and creatives have also flocked to the neighborhood.
Northern Liberties' old factories have been smartly transformed into multi-use residential and commercial spaces; abandoned lots have been turned into beautiful green spaces with community gardens and open-air concert venues. Some locals continue to live in traditional rowhouses, many of which have been completely renovated inside. Others opt for "residential experiences" like those offered at the Piazza at the Schmidt's Commons, an ultra-modern complex built on the grounds of an old brewery. With several swimming pools and minimalist Scandinavian interiors, it's located right off pedestrian-friendly Liberties Walk with easy access to coffee shops, family-run restaurants, and indie boutiques. Thanks to its rich history, youthful air, and easy access to Center City, NoLibs is understandably one of the Philadelphia's most appealing neighborhoods to live in.
Occupying a riverfront area that's conveniently close to downtown, Northern Liberties is located north of Old City and just south of Fishtown. The neighborhood extends south to Callowhill Street and north to Girard Avenue, bordered by Front Street on one side and the Delaware River on the other. Wonderfully walkable and bike-friendly, it is one of Philadelphia's best neighborhoods to explore on foot or two wheels.
Philadelphia has three SEPTA subway lines; one of these, the Market-Frankford Line, serves Spring Garden Station in Northern Liberties. From here, it's a quick 10-minute ride to City Hall in Center City. Another option on the same line is Girard Station, located on the border of Fishtown. SEPTA bus routes 15, 25, and 43 also travel to and from the neighborhood.
It's possible to bike or walk into Center City and Old City, too: Northern Liberties is located about a mile from the Liberty Bell and two miles from City Hall. The neighborhood is right off I-95, an interstate that leads to New York City (going north) and into Center City and South Philly (going south).
Finding a parking spot in Northern liberties is tricky. Some residents and apartments have dedicated parking spots, but street parking fills up quickly, thanks to the popularity of the neighborhood's bars, cafés, restaurants, and shops. Applying for a residential parking permit expands parking options in the area.
Dining and drinking options abound in Northern Liberties. Many of these are located in or around the neighborhood's open-air plazas, Liberties Walk, and the Schmidt's Commons. Nearly every kind of cuisine is available, with options ranging from cozy family-run BYOBs and simple sushi restaurants to stylish gastropubs.
Highlights in the neighborhood include Café La Maude, a French-Lebanese café beloved by the weekend brunch crowd, and Chalaco's Ceviche and Pisco Bar, run by a Peruvian couple. Apricot Stone offers traditional Syrian and Mediterranean dishes like falafel and lamb skewers. Take your pick of excellent Mexican eateries, including Cantina dos Segundos, El Camino Real, and Las Cazuelas. Go for Hawaiian at Poke Bowl, Costa Rican food at Pura Vida, and gourmet sandwiches at Paesano's.
Green Eggs Café and Honey's Sit' n Eat both do great breakfasts. Coffee shops in Northern Liberties include Dolce & Caffe, brewing Lavazza espresso, and One Shot Coffee, located inside a charming antique house. Higher Grounds Café specializes in tea, as does the quirky Random Tea Room and Curiosity Shop.
The neighborhood's buzzing nightlife scene offers something for everyone. Craft beer enthusiasts flock to breweries like Mainstay Independent Brewing Company on Delaware Avenue and Yards Brewing Company on Spring Garden Street, or beer-centric bars like Urban Village, the Blind Pig, Standard Tap, and the Druid's Keep. Bourbon & Branch offers an extensive whiskey selection, while Jerry's Bar specializes in creative cocktails.
There's an Acme supermarket and a large wine and spirits store on Girard Avenue, plus a number of smaller grocers and specialty food shops throughout the neighborhood. Palm Tree Market on 2nd Street is handy for standard produce and gourmet goods, while Jerusalem Corner Store specializes in Middle Eastern products and New Spring Garden Market carries Asian groceries.
It's a pleasure to shop for homewares, vintage objects, and gifts in the independent shops and boutiques scattered around the neighborhood. The sprawling Architectural Antiques Exchange is the perfect first stop for newcomers furnishing a home or apartment in Northern Liberties: this treasure trove is full of unique lamps, antique mirrors, and Art Deco barware. Pick up fanciful houseplants, from bonsai to succulents, at City Planter or Stump, a bright and airy shop offering curated plants and expert advice on how to care for them.
Rounding out the shopping options in Northern Liberties are secondhand clothing stores, record shops, and gift stores specializing in pieces by local artists and makers. Jinxed, a vintage store, carries cool recycled furniture, while Art Star, which doubles as a gallery, is one of the best spots to pick up handmade ceramics and jewelry. A handful of other dedicated art galleries in the neighborhood also exhibit works by local artists and photographers.
Northern Liberties doesn't have a ton of historic attractions, but one address stands out, especially for literary types: the Edgar Allan Poe National Historic Site. The celebrated writer lived for a time at 532 27th Street, and his former home is now a museum offering tours and exhibits about Poe's life and work.
Much of the activity in Northern Liberties happens around Liberties Walk, a four-block promenade lined with restaurants and shops, and the Schmidt's Commons, a mixed-use open-air space lined with apartment buildings, cafes, bars, restaurants, shops, and artist studios. Throughout the year, the Commons hosts concerts, food festivals, farmer's markets, film screenings, and special events. It's located at 2nd Street and Germantown Avenue. Another family-friendly outdoor option is Liberty Lands, a large park with picnic areas, a pair of playgrounds for kids, a community garden, and a casual concert venue home to many festivals and events.
Indoor venues of interest include Franklin Music Hall, formerly known as the Electric Factory, which draws big-name acts from across the country. Ruba Club is a cabaret theater with after-hours events, while The Fire is a small live music club hosting emerging acts. Go retro at North Bowl, a vintage-style bowling alley with billiards tables and arcade games. In warmer weather, Vesper Dayclub has a 30,000-gallon heated saltwater pool surrounded by private cabanas, DJs spinning records, and bar service, a luxurious and festive retreat from the rush of summertime in the city.
Northern Liberties doesn't have any universities or colleges within its borders. But the neighborhood is rightfully popular with students, particularly its bars, breweries, and restaurants. There's a resident student population, as several campuses are relatively nearby, including Temple University, the University of Pennsylvania, and Drexel University. But many students live in more affordable areas and just come to NoLibs on weekends or at happy hour.
We rate and sort every listing based on fair market rent.