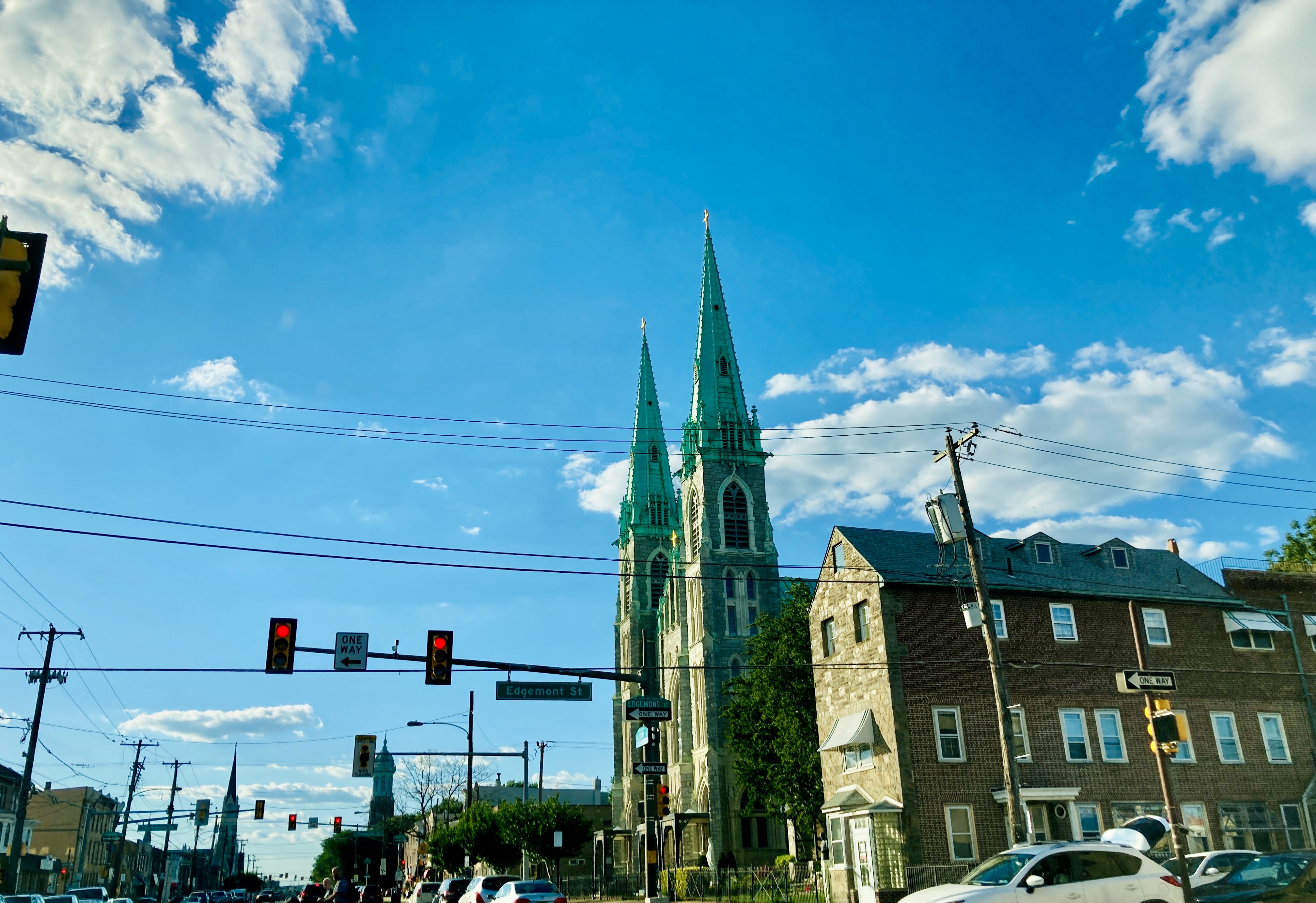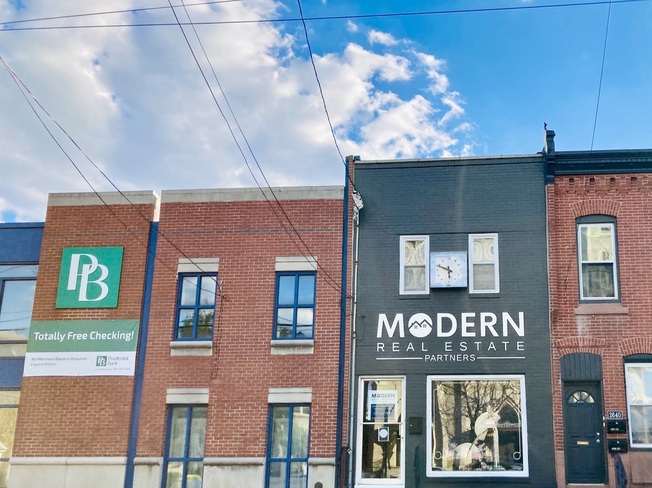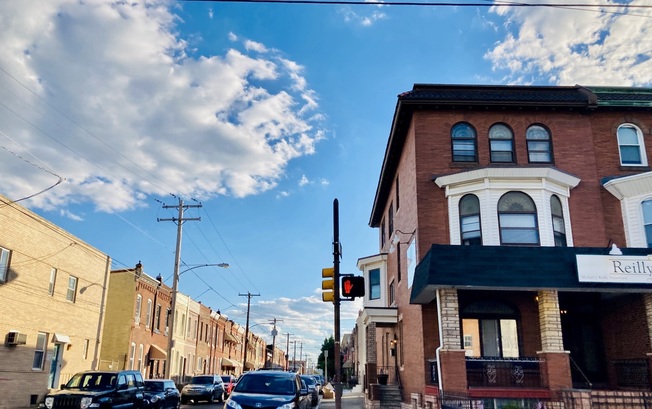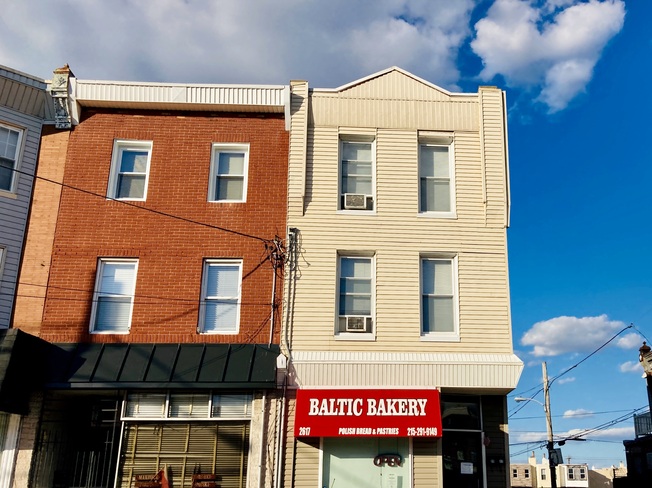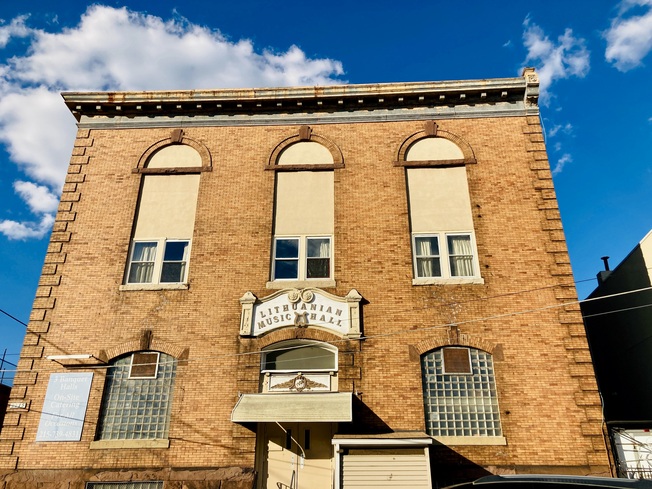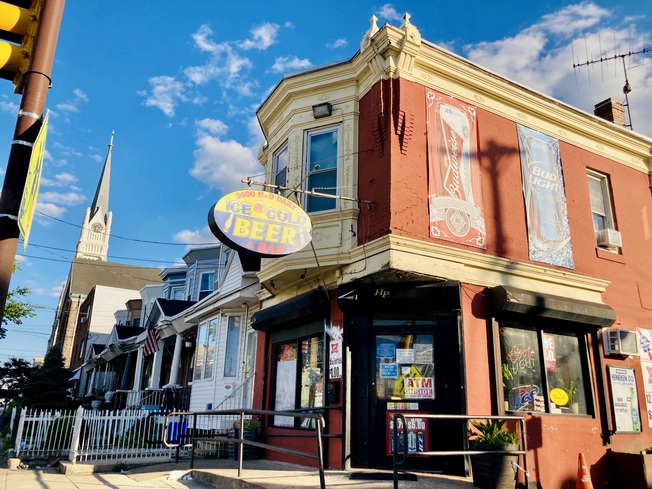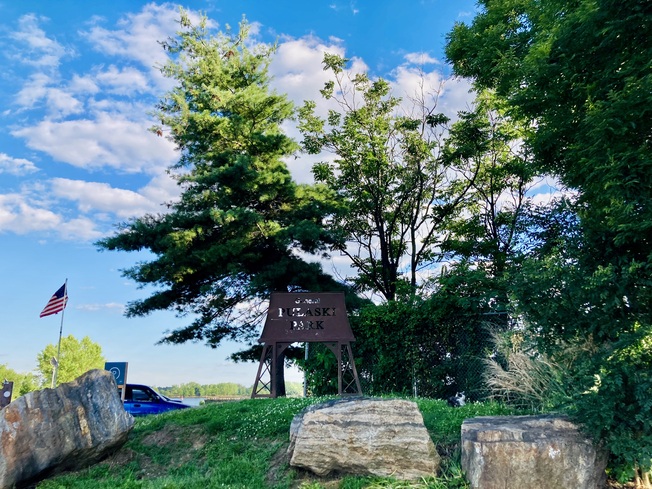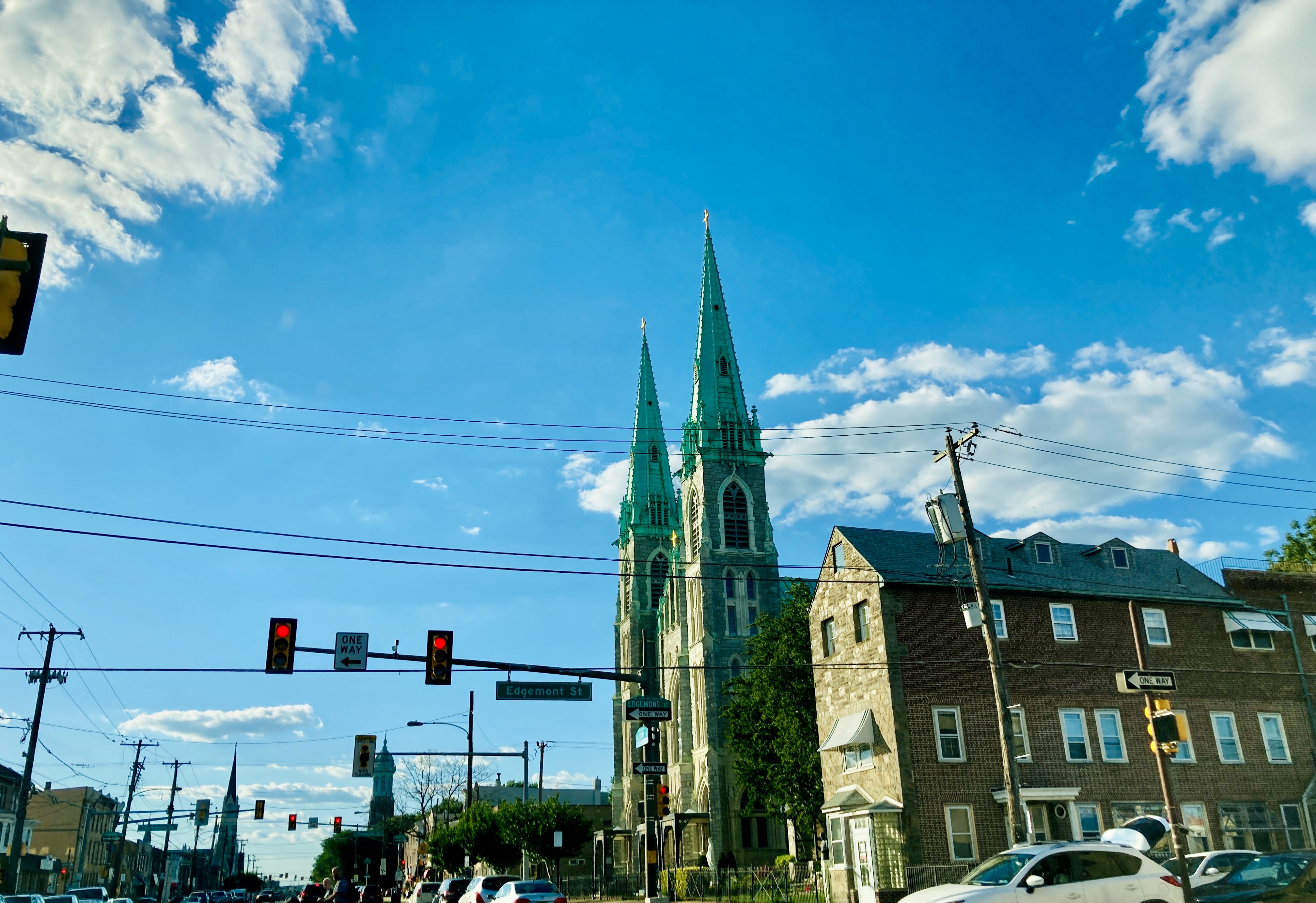 ---
| | Median Rent | Median Sqft |
| --- | --- | --- |
| Studio | - | - |
| 1 Bed | $1,098 | - |
| 2 Beds | $1,550 | 976 sqft |
| 3+ Beds | $1,700 | 1,435 sqft |
Off the beaten tourist path and rich with history, Port Richmond is a Philadelphia neighborhood with old-school charm and an underrated food scene. Located on the shores of the Delaware River, Port Richmond lies just northeast of Fishtown. Like its trendier neighbor Fishtown, Port Richmond's original settlement was tied to the industries of fishing, shipping, coal, and the railroad. Indeed, in the 19th century, Port Richmond was the home of the Philadelphia & Reading Railroad headquarters. Waves of European immigrants came to the area looking for jobs, and the neighborhood was shaped by the cultural traditions of Germans, Irish, Italians, and especially Polish.
Those roots run deep. Sometimes referred to as "Little Poland," the neighborhood is full of Polish eateries, bakeries, and shops, and its landmark church, Saint Adalbert, was modeled after a Polish cathedral. The area is changing slowly as young people move in, but Port Richmond — an affordable, down-to-earth alternative to neighboring Fishtown — remains very much grounded in the past. Charming old-fashioned streetcars travel up and down Richmond Avenue, and Pier 18, once a prominent coal loading dock, is now covered in colorful street art. Locals call it "Graffiti Pier," though it's currently closed to the public with plans underway for a large waterfront park stretching for miles along the Delaware River.
As with many Philadelphia neighborhoods, there's debate over where Port Richmond starts and ends. Some define its borders as Frankford Avenue, York Street, Frankford Creek, and the Delaware River. Major thoroughfares cutting through the neighborhood include Allegheny Avenue, which runs east/west, Aramingo Avenue, which runs north/south, and Richmond Street, which runs parallel to I-95. The quickest way into Center City, if you're driving, is to hop on the interstate and drive south; the other direction takes you north to New York City.
The neighborhood itself is very walkable and reasonably bikeable. The two-mile, tree-lined Port Richmond Trail, paved and popular with cyclists and walkers, connects Allegheny and Delaware Avenues, offering access to the riverfront at General Pulaski Park. Port Richmond is also fairly well served by public transportation. SEPTA's Route 15 Trolley, known as the Girard Avenue Line, runs through the neighborhood, with many stops where you can board along Richmond Street. Traveling west, the trolley runs to Fishtown, Fairmount, and all the way to West Philadelphia and the University City area.
SEPTA's subway also passes near Port Richmond. Though it's technically a few blocks outside the neighborhood, Allegheny Station is a stop along the Market Frankford Line, with quick service into Center City stations. SEPTA bus lines crisscross the neighborhood, too. 25, 89, and 60 are key lines.
Parking can be tricky around Port Richmond's commercial zones, but it's much easier on residential blocks. Some residents have dedicated spaces, and it's easy to get a parking permit that provides more flexibility throughout the neighborhood.
No surprise here: Port Richmond is known for Polish food. Family-run Polish bakeries are scattered around the neighborhood: stop in for pączki, pastries similar to donuts. Czerw's Polish Kielbasa is a local classic specializing in Polish sausages and pierogi. The Dinner House is a cozy spot for Polish comfort food. No-frills New Wave Cafe serves Polish beer and traditional dishes like goulash, dumplings, gnocchi, and potato pancakes.
Apart from Polish cuisine, Port Richmond has plenty to offer. Kitty's Luncheonette is a neighborhood institution famed for its hearty breakfast sandwiches and cheesesteaks.
Hinge Cafe does a great weekend brunch. Bonk's Bar is a casual crab house that's popular with residents. Semi-upscale Mexican restaurant Nemi serves delicious tacos and features outdoor seating.
Thanks to the area's Italian immigrant heritage, there are several good pizza and pasta joints, including 3 Brothers and Tacconelli's Pizza. The LUNAR Inn, with elegant exposed brick interiors, does craft cocktails and gourmet small plates at happy hour. A number of low-key taverns and bars cater to the neighborhood regulars. Corner bar Port Richmond Pub and Sean Thornton's Public House are among them, and you'll find many similar options along Allegheny Ave.
For coffee, try Bean2Bean Coffee Company or La Colombe, a Philly staple, just blocks apart. La Colombe's famed flagship location is within walking distance, as well, located in nearby Fishtown. You'll also find several coffee chains like Starbucks and Dunkin' throughout the neighborhood.
Larger supermarkets in the area include Lidl, ShopRite, and Save A Lot, all clustered along Aramingo Avenue. This is also where you'll find fast-food chains like Taco Bell, Burger King, Wendy's, IHOP, Subway, Domino's Pizza, and McDonalds. In the heart of the neighborhood, you'll find many smaller grocers and food stores specializing in Polish and Latin American products. Swiacki Meats and Wilson's Meats are classic neighborhood butchers.
Walmart Supercenter, Target, and other big box stores, like Home Depot, are located along Aramingo Avenue on Port Richmond's northeast border. More centrally throughout the neighborhood, you'll find independently run shops selling books, clothes, and home decor. Highlights include Jinxed Port Richmond, carrying vintage furniture and accessories, and Anything & Everything, an antique store. Philly Riverwards Trading Post, a popular thrift store. Polmart specializes in Polish products, mostly of the edible variety.
On the southwest edge of the neighborhood, Fishtown Crossing is a strip mall with a range of stores and services. Continue onto Fishtown for a wider range of unique shopping options, from vintage stores to landmark book shops.
General Pulaski Park sits on Port Richmond's waterfront, offering cool breezes and sweeping views of the Delaware River. Several old piers jut out into the water. Though the so-called Graffiti Pier is now closed to the public, it's possible to view from the shore. Soon enough, the area will likely be developed into a green park that extends for miles along the banks of the river.
Hop on an antique streetcar, or walk, or cycle along shaded Port Richmond Trail, to access Allegheny Avenue, home of the striking St. Adalbert's Church, with its Polish spires and cathedral-style architecture. Stop for kielbasa or pierogies at one of the neighborhood's many Polish delis, then stroll around the mom-and-pop shops and businesses along the neighborhood's main streets. Parks and recreation areas in Port Richmond include Samuels Playground, Campbell Square, Powers Park, and Cohocksink Recreation Center, which has a playground and a public pool.
Nearby Fishtown offers an abundance of restaurants, bars, and recreational areas, including waterfront Penn Treaty Park. It's connected to Port Richmond by SEPTA's vintage trolley cars. From there, it's easy to continue on the streetcar journey to Fairmount and even across the bridge to West Philly and University City.
Port Richmond is not home to any colleges or universities, but it's not very far from large campuses like Temple University, the University of Pennsylvania, and Drexel University. There's a reasonably sized student population in the neighborhood due to the relatively affordable cost of living here, but the demographic is made up more of families and young professionals than students.
We rate and sort every listing based on fair market rent.