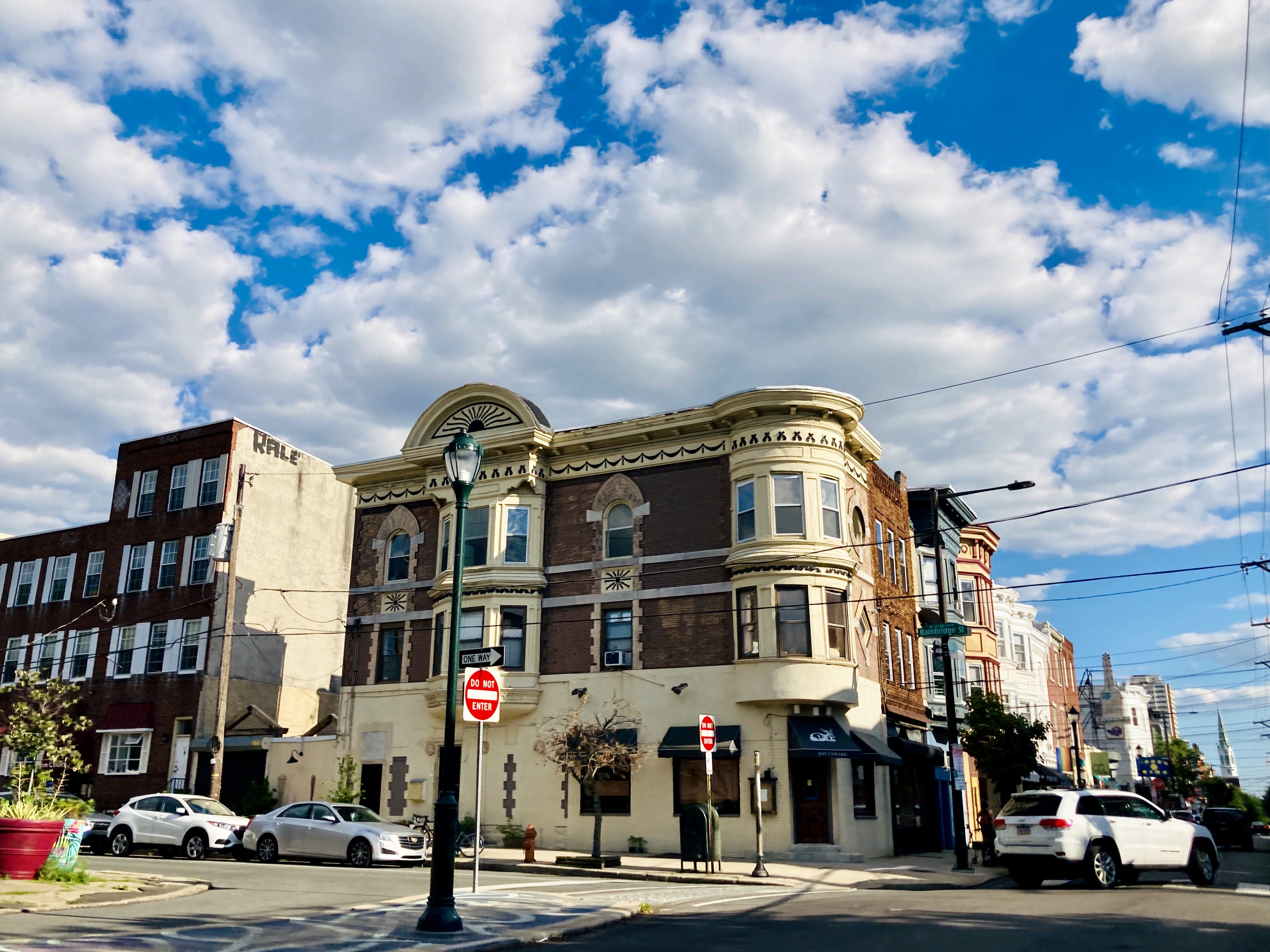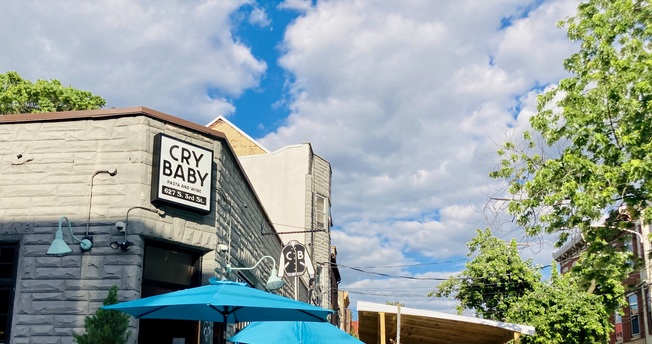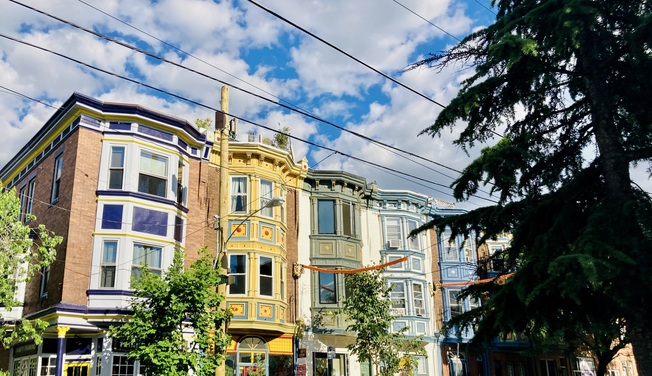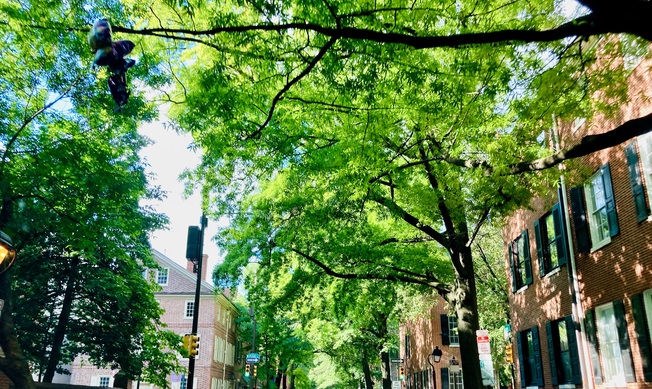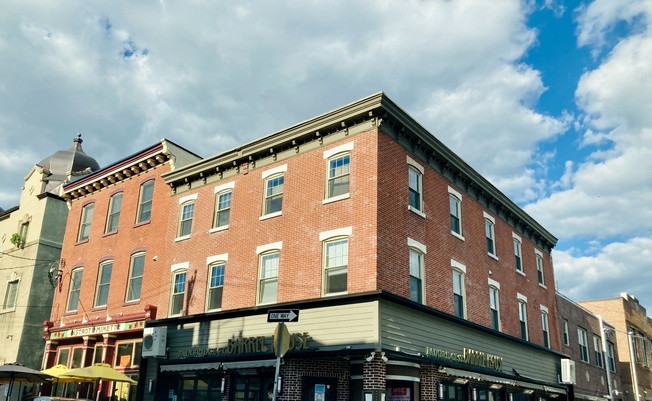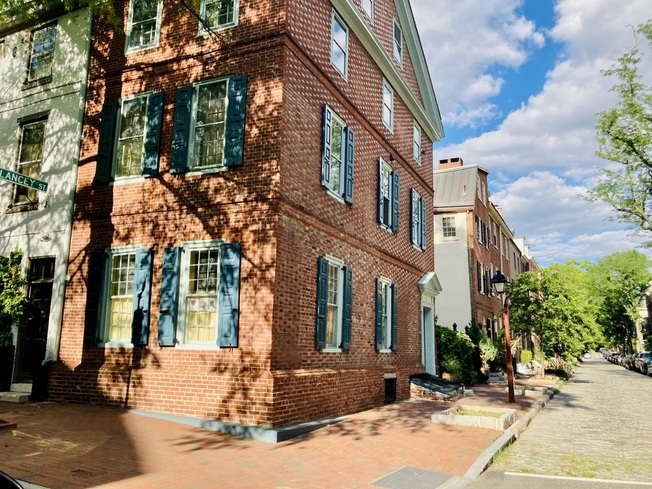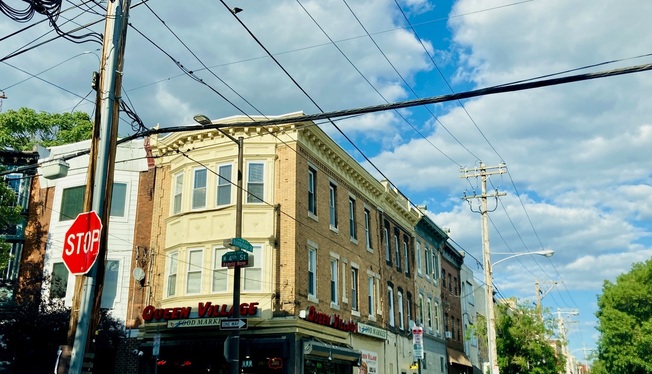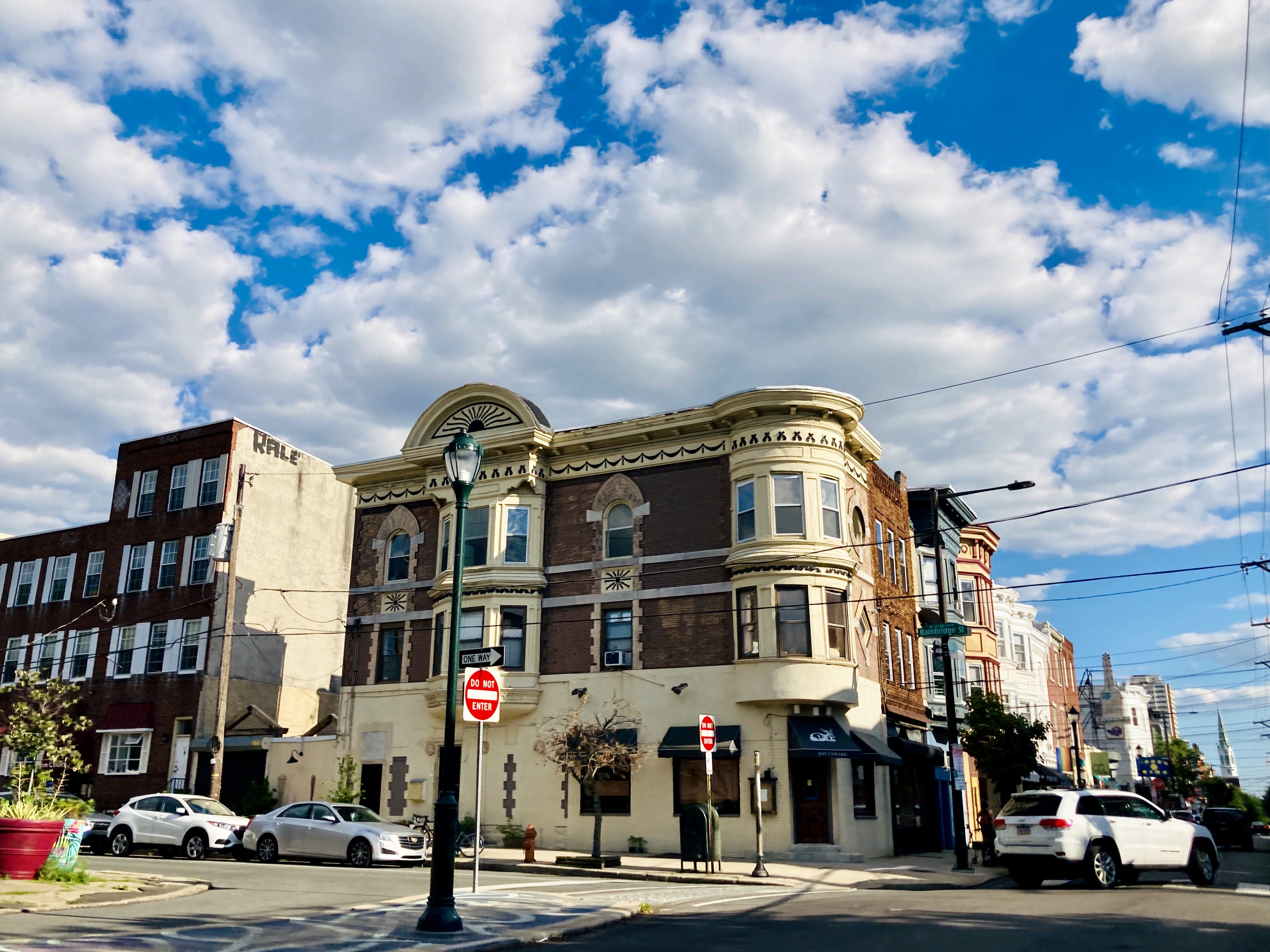 ---
| | Median Rent | Median Sqft |
| --- | --- | --- |
| Studio | $1,204 | - |
| 1 Bed | $1,675 | 650 sqft |
| 2 Beds | $1,850 | 900 sqft |
| 3+ Beds | - | - |
It's funny to think that historic Queen Village, just a short stroll south of the Liberty Bell, was once considered a suburb of Philadelphia. Originally settled by the Swedish in the 1630s, the once working-class community was eventually gentrified and renamed for Christina, Queen of Sweden. Today, it's one of the city's most desirable centrally located neighborhoods, occupying a northeast corner of South Philly.
Its virtues are many: on these tree-lined streets, there's a mix of colonial architecture and modern condo buildings, art galleries, indie boutiques, locally-owned coffee shops, and stylish eateries. Philadelphia's famed Fabric Row, a magnet for designers and textile shoppers, runs right through the neighborhood. The east end of bustling South Street bisects Queen Village, extending all the way to the waterfront of the Delaware River. It's within easy reach of attractions like the Italian Market, Spruce Street Harbor Park, and of course, the monuments of Old City. No wonder Queen Village is popular with affluent families, professionals, and anyone else who can afford the cost of living here.
Bordered by Lombard Street to the north, Washington Avenue to the south, S 6th Street to the west, and S Front Street to the east — some say it extends further to the river — Queen Village is a compact area that's easy to navigate on foot. It's friendly to cyclists, too. A bike lane runs east-west along Washington Avenue, connecting to the Delaware River Trail on the waterfront.
Public transportation options are plentiful in the neighborhood's surroundings, though SEPTA trains and subways don't serve Queen Village directly. The Market-Frankford Line, a subway, has several stations within walking distance in the Old City area. It's possible to walk west to various stations along the SEPTA's Broad Street Line. PATCO trains also pass close by the neighborhood, offering rapid transit between Philadelphia and Camden, New Jersey. Several SEPTA bus lines cut right through Queen Village. Lines 40, 57, and 64 are especially useful.
Many Queen Village residents have cars, but only if they're able to score dedicated spaces; many condo buildings offer parking garages. Street parking is a challenge otherwise. Luckily, you don't need a car if you live here. If you are driving, I-95 runs right past Queen Village, heading north to New York City and south to the sports stadiums and FDR Park.
Queen Village is a gourmet hotspot. A good number of restaurants, bars, and cafes are clustered around Passyunk Avenue just south of South Street. While various cuisines are represented here, some of the top picks for restaurants in Queen Village are Middle Eastern — like Cilantro Mediterranean Cuisine and Keshet Kitchen — or Italian, including Ambra Restaurant, Gnocchi, Cry Baby Pasta, and Modo Mio Taverna. Other highlights include Neighborhood Ramen, which offers just what the name says, and the Twisted Tail, specializing in barbecue and bourbon. Bistrot La Minette is a French bistro that's great for a date night or special occasion, and La Bamba is a hidden gem known for delicious burritos and nachos. A block north, Little Fish is a BYOB restaurant serving fresh seafood.
There are also great coffee shops in Queen Village. Some of the best places to grab a latte are Shot Tower Coffee on Christian Street and Three Graces Coffee Co. on E Passyunk Avenue. Ox Coffee has a lovely rear garden, while Red Hook Coffee and Tea features good breakfast options. Nearby, at Kawaii Kitty Cafe, you can sip coffee while scoping out cats and kittens available for adoption. Character-filled bars in the neighborhood include MilkBoy and Tattooed Mom, both on South Street, and corner pub For Pete's Sake, with a wide selection of beers.
Queen Village doesn't have any large supermarkets, but there are lots of smaller grocers and family-run markets, like Palm Tree Market on S 2nd Street. When you need to do a bigger shopping trip, larger stores like Acme await just outside the neighborhood. One of the greatest advantages of Queen Village is its neighborhood feel combined with proximity to more commercial areas. The Italian Market, located nearby in Bella Vista, is filled with old-fashioned produce stands, butchers, gourmet food stores, and pasta shops. Whole Foods Market and a wine and spirits store are just blocks outside the neighborhood, both on South Street.
Queen Village's shops and art galleries are scattered around the neighborhood, but the greatest concentration can be found along South Street and S 4th Street. Browse through the quirky antiques at the aptly named The Strange and Unusual. Shop for original art at Eyes Gallery. Look for one-of-a-kind gifts at the Merrygold Shop. And check out jewelry and accessories by local artists at Moon + Arrow. Fabric Row is also located on S 4th Street. Though most of the fabric shops in the area are specifically geared to designers, it's fun to peek into the family-run stores.
Just south of Queen Village, in the riverfront area of South Philly, there are several big-box retailers like Staples, Walmart, and Home Depot, plus a large IKEA.
Stroll through the traditionally Jewish textile shops of Fabric Row, where family-run stores are interspersed with modern art galleries and boutiques selling the work of local artists and makers. Just as lively, South Street is lined with cafes, tattoo parlors, and eateries where sidewalk seating offers prime people-watching. The famous street extends to the shore of the Delaware River on the east side, where several historic sailing ships are docked in the harbor, and a waterfront promenade is a wonderful place for a scenic walk. It's a short stroll north to breezy Penn's Landing and Spruce Street Harbor Park, with pop-up food trucks and vendors in warmer weather and ice-skating in the winter.
On the other side, to the west, South Street continues to the Philadelphia Magic Gardens, a unique indoor-outdoor gallery space with whimsical mosaics and artworks by Isaiah Zagar. Also nearby, the Italian Market is a picturesque area famous for its gourmet food stores, pasta shops, and outdoor produce vendors.
Greenspaces in Queen Village include Mario Lanza Park and Weccacoe Playground, ideal for an outing with small children. Further south, Shot Tower Playground is centered around the Sparks Shot Tower, a historic immunition tower built in 1801 that's considered one of the oldest industrial buildings still surviving in the US. Today, the surrounding park is a recreation area with a playground for kids. Nearby, just outside Queen Village, Mummers Museum celebrates the history of Philadelphia's famous folk parade. Nearby Jefferson Square has a community garden, playground, and recreation areas.
The many attractions of Old City — Independence Hall, the Liberty Bell, etc. — are within easy walking distance of Queen Village, as is leafy Washington Square Park.
Queen Village is not home to any colleges or universities. It's located in relatively close proximity to major universities and colleges, including Drexel University, the University of Pennsylvania, and Temple University, but Queen Village is an expensive area to live for most students. The neighborhood's shops, restaurants, and bars are popular with students, though, so the area has a youthful air, especially on evenings and weekends.
We rate and sort every listing based on fair market rent.