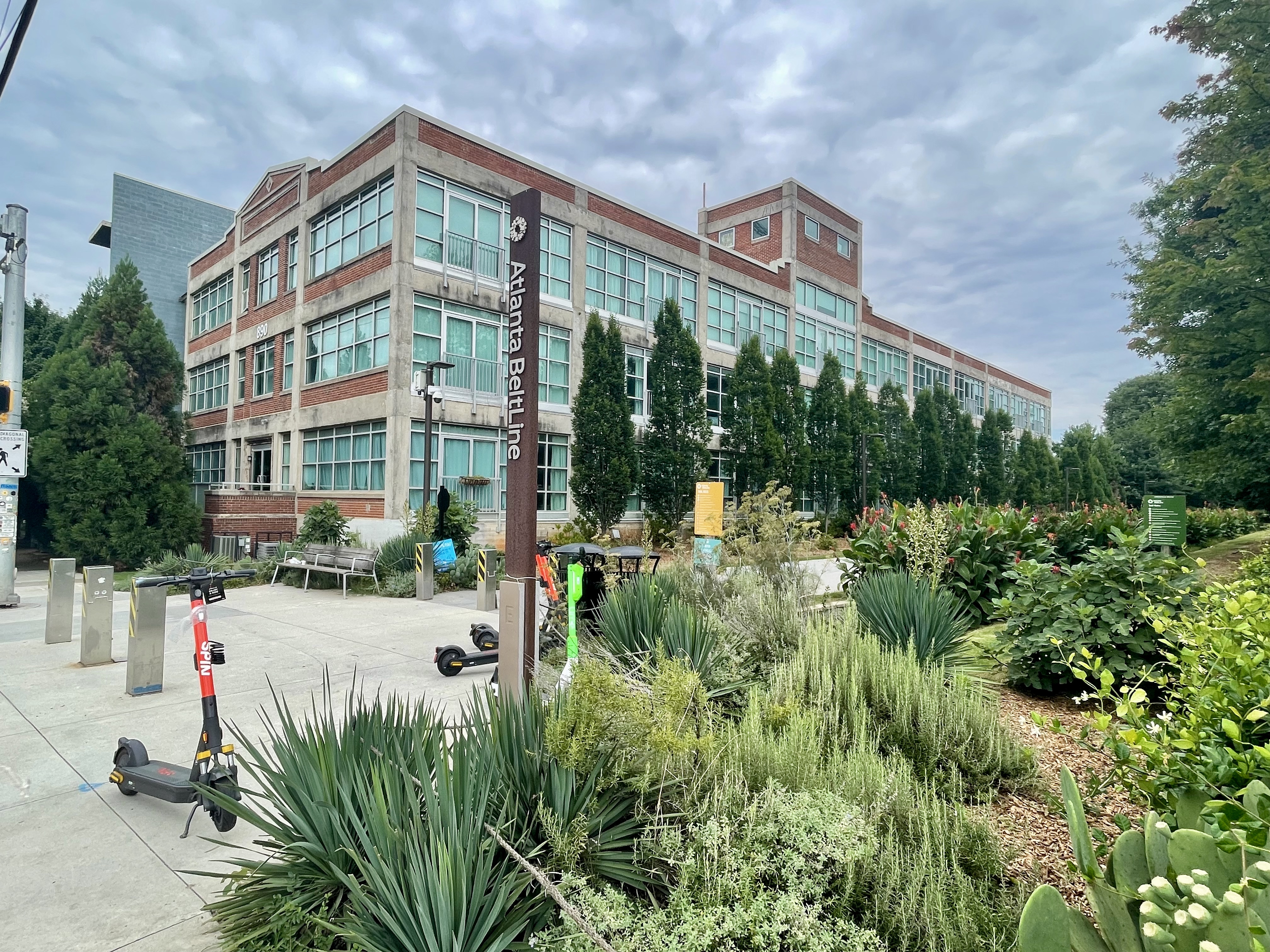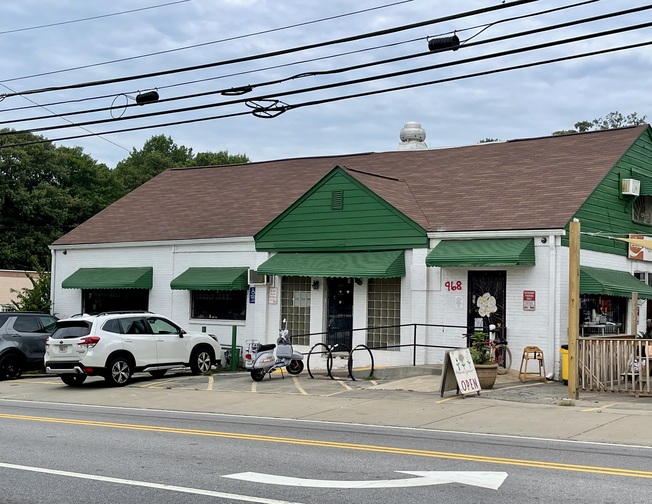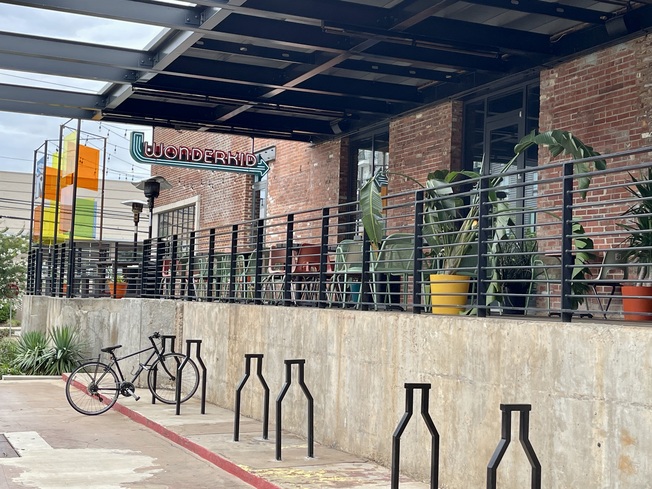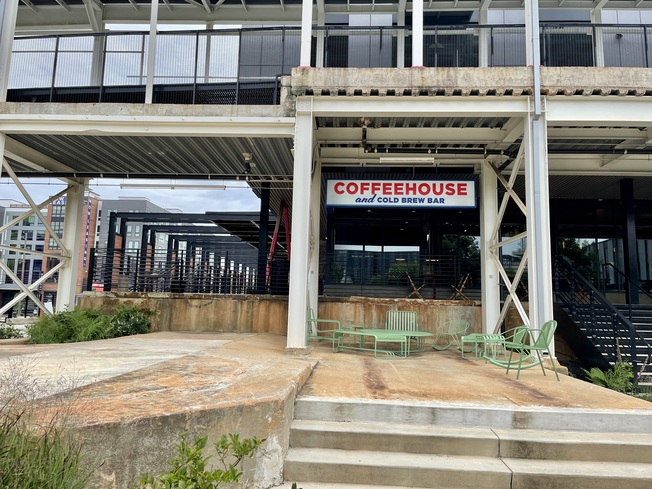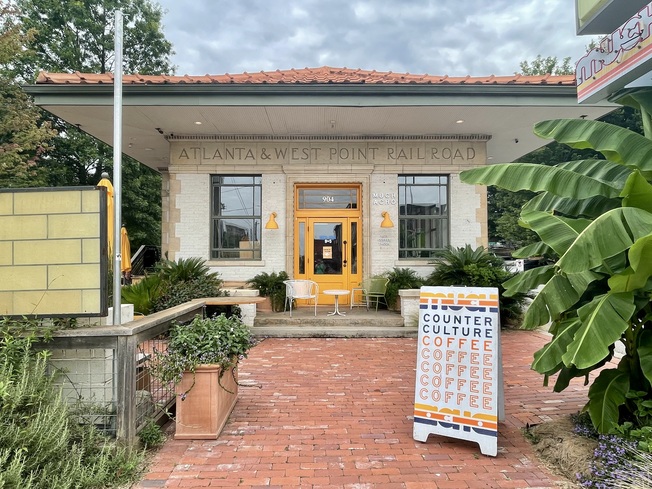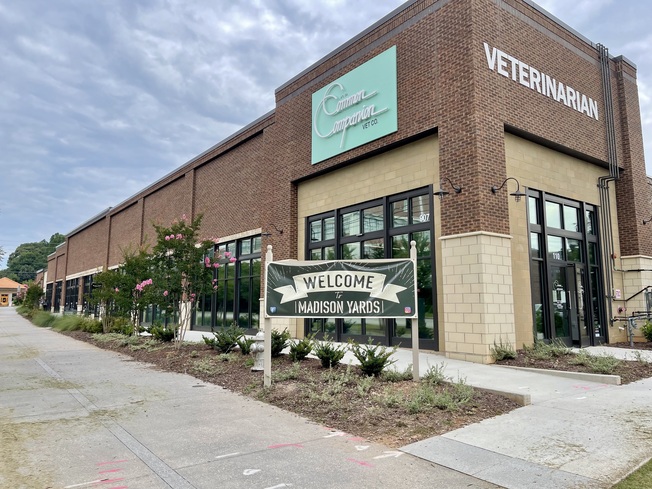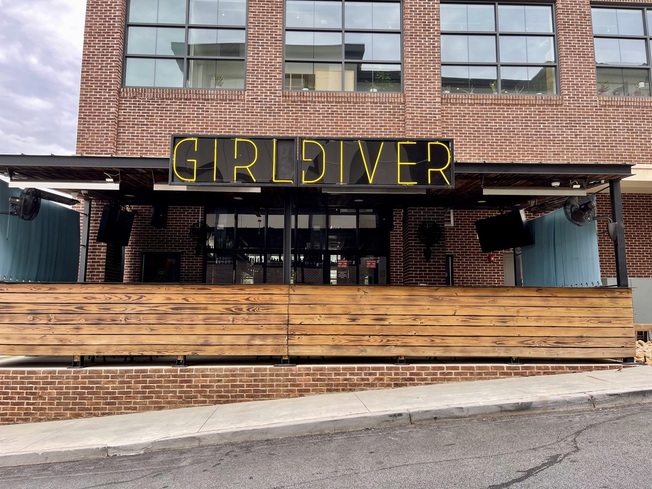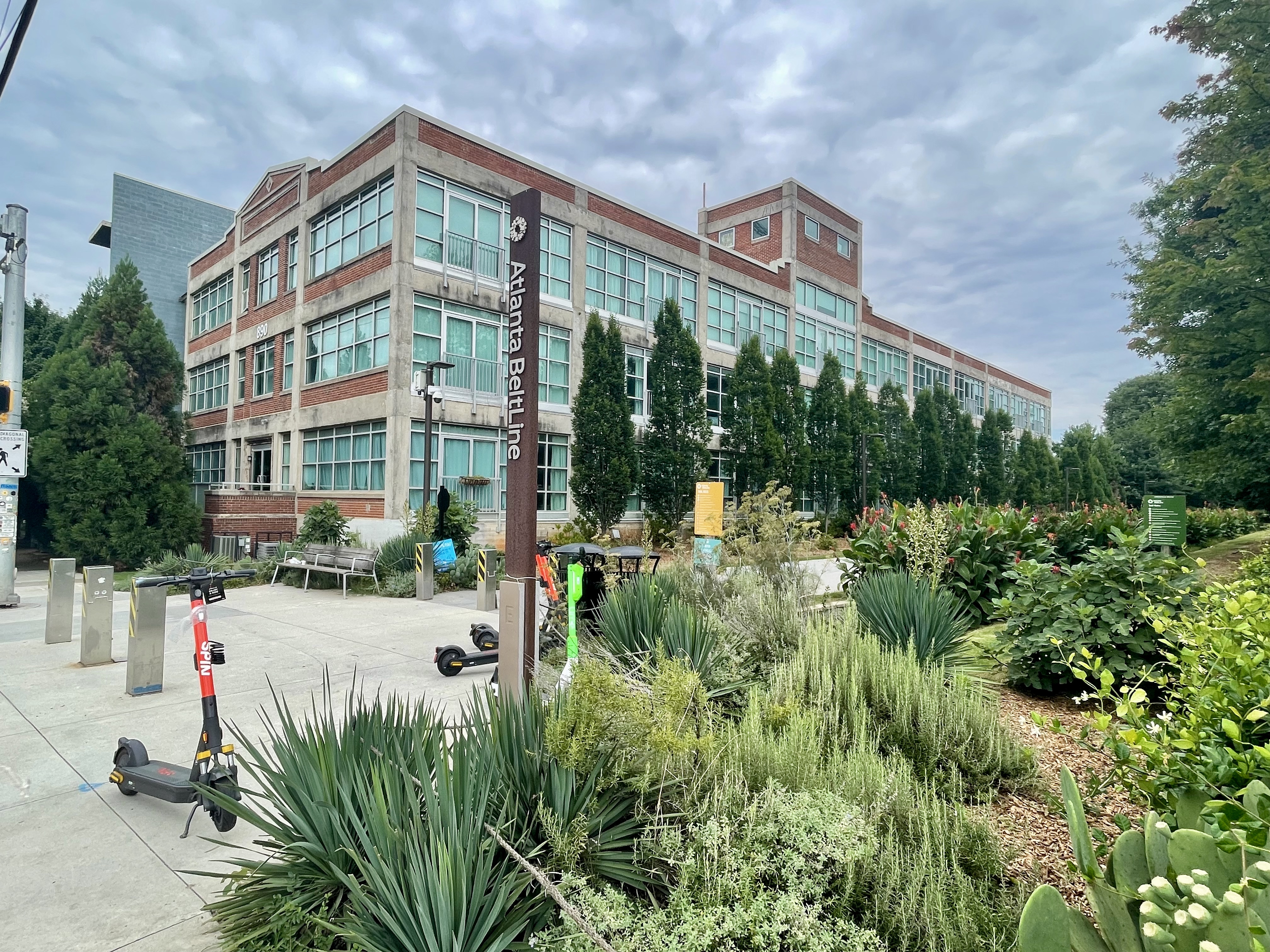 ---
| | Median Rent | Median Sqft |
| --- | --- | --- |
| Studio | - | - |
| 1 Bed | $2,132 | 775 sqft |
| 2 Beds | $2,367 | 1,130 sqft |
| 3+ Beds | $2,662 | 1,369 sqft |
Just two miles from Downtown Atlanta, nestled between Cabbagetown and Inman Park, you'll find the small but growing neighborhood of Reynoldstown. With cranes, excavators, and cones on every corner, and the most recent extension of the Beltline now open, this is a neighborhood in the making despite dating back to the late 1800s.
Reynoldstown was founded by former slaves who migrated to Atlanta seeking work along the railroad. By 1870, it was a thriving Black community complete with its own sawmill, which made it easier to build the long, narrow shotgun-style homes prevalent in the neighborhood, many of which are still standing. The town came to be known as Reynoldstown in honor of one of its residents, Madison Reynolds, a prominent figure in the community.
Today, Reynoldstown is home to 1500 households and remains a diverse and vibrant in-town neighborhood. New loft-style condos and apartments in Reynoldstown sit amid shotgun houses from the neighborhood's early years. There are several multi-use developments here, ideal for those seeking an active lifestyle. The Beltline, Atlanta's train corridor turned walking and biking trail, recently expanded into the area, making it even more desirable for outdoorsy types, young professionals, and families. The neighborhood also attracts artists and other creatives.
Reynoldstown is known for being an extremely walkable neighborhood. That's part of the very foundation on which the neighborhood was built. Residents flocked to the area because it was accessible to the railroad; add its 2-mile proximity to the city and the trolley, and Reynoldstown quickly became one of the easiest places to get around on foot. Houses were even built closer together, so residents could go to and from each other's homes with ease. That neighborhood charm has remained intact, even after new businesses have moved in. As new retail shops and restaurants have popped up, that walkability has only become even more appealing.
The Eastside Beltline trail recently expanded to Reynoldstown for cyclists or those needing to commute to businesses along the BeltLine. With the Beltline's expansion, it's now possible to go from Reynoldstown all the way to Midtown without ever getting onto a busy street. Eventually, the neighborhood will connect to the Southside Trail, but as of the writing of this guide, that trail is not yet paved.
There are two major mixed-use developments in Reynoldstown: Atlanta Dairies and Madison Yards, each just a few blocks from the other. Atlanta Dairies features a few local restaurants and shops, while Madison Yards hosts more national brands, such as the neighborhood movie theater and Publix, the main grocery store in Reynoldstown. Madison Yards is steps from the Eastside BeltLine Trail. Several of the retail locations open right to the trail itself.
Reynoldstown is a part of the Inman Park MARTA (Metropolitan Atlanta Rapid Transit Authority) station. This station is on the Blue/Green Line, which takes commuters east to west. The tracks split the station into two exits: one side exits to the Inman Park neighborhood and the other to Reynoldstown. This split makes getting to and from either neighborhood or nearby Little 5 Points a breeze. Riders looking to use MARTA to and from the airport will need to change trains at the Five Points station to catch a Red or Gold Line train. The station also has free daily parking spaces for those needing to commute closer to the city for work.
Atlanta Dairies and Madison Yards offer the most concentrated areas of restaurants in Reynoldstown. At Atlanta Dairies, you'll find Wonderkid, one of Atlanta's most talked-about eateries. The interior of the space is outfitted in retro decor featuring old-school leather booths and countertop stools. The hearty menu harkens back to days gone by. Think nostalgia on a plate with dishes such as the meatloaf melt and country-fried steak. There is also a coffee shop with plenty of tables for working from home.
At Madison Yards, start your day at First Watch, a national breakfast chain. For lunch, there's Salata, a DIY salad bar. The development includes a few local eateries as well. Four Fat Cows ice cream shop is perfect for those needing to satiate their sweet tooth. Taqueria Tsunami offers a Latin-Asian fusion menu featuring everything from fried wonton nachos to Thai chicken tacos. Other places to dine at Madison Yard include Girl Diver, an Asian seafood restaurant, Curry Up Now, an Indian Street food option, and Hoots, a restaurant specializing in wings. Should you want to cook at home, head to Publix also found at Madison Yards.
While everybody loves having plenty of dining options, residents never tire of tried and true local neighborhood haunts like Home Grown, a breakfast joint that serves an unbelievable menu of biscuits, gravy, eggs, bacon, and loads of vegetables, many of which are grown in the garden on the property. There's a vintage decor and goods section which you can peruse while you wait for your table. Just down the street, Mucacho serves an all-day menu of breakfast tacos and toasts.
Thanks to the BeltLine, there are two nearby food halls to enjoy. Inman Park's Krog Street Market has nearly 20 eateries ranging from sit-down dining concepts to takeaway candy stalls. Take the Beltline trail just a little further to Ponce City Market (PCM) to explore their many selections too.
Shopping in Reynoldstown is a little more limited than in other nearby neighborhoods. But with so much development in the area, retail experiences are sure to expand in time. For now, check out Young Blood and City Champion, both at Atlanta Dairies. Young Blood is one of Atlanta's best gift shops; part art studio, part floral shop, part home goods store, it offers a great selection of items whether you're shopping for your own home or looking for a housewarming gift. City Champion is Atlanta's hype store. Here, you can find locally printed ATL t-shirts, hats, stickers, and more.
For more shopping options, head to nearby Inman Park's North Highland Avenue. There's Bill Hallman, a locally designed men's and women's boutique, wine shop VinoTeca, and gourmet market Savi Provisions. For an even more extensive selection of retailers, head down the BeltLine and check out Ponce City Market, Atlanta's version of NYC's famed Chelsea Market, located on Ponce de Leon Avenue. There you will be able to shop at stores such as West Elm, Anthropologie, and J.Crew. The expansive retail and food hall features over 60 shops and restaurants.
The Beltline is Reynoldstown's main attraction. This part of the trail was only recently finished and connects the neighborhood to both Inman Park and Midtown without ever having to exit the trail system. Bikes, strollers, and electric scooters dot the trail. Neighbors wave at each other, and friends meet up and dine at one of the neighborhood's many restaurants. The BeltLine connects people. Add its street art, and it's an attraction to behold.
Like many Atlanta neighborhoods, Renoyldstown has an annual festival, the Wheelbarrow Festival. The festival includes a juried artists' market along with typical festival activities such as vendors and live music. It takes place at Lang Carson Park, the neighborhood greenspace. Lang Carson Park is in the process of undergoing a major renovation, thanks to the neighborhood coalition. Currently, there is a thriving community garden, a playground, basketball courts, and more on the way.
Reynoldstown is conveniently located by a few other well-known Atlanta sites, including the King Center, the national park dedicated to Dr. Martin Luther King, Jr., Oakland Cemetery, the city's largest cemetery and greenspace, and Zoo Atlanta, Atlanta's zoo featuring over 200 species of animals.
Reynoldstown doesn't have any colleges or universities of its own, but its location makes it easy to get to Decatur to Emory or Agnes Scott College, to Downtown Atlanta for Georgia State University, or to Midtown for Georgia Tech.
We rate and sort every listing based on fair market rent.