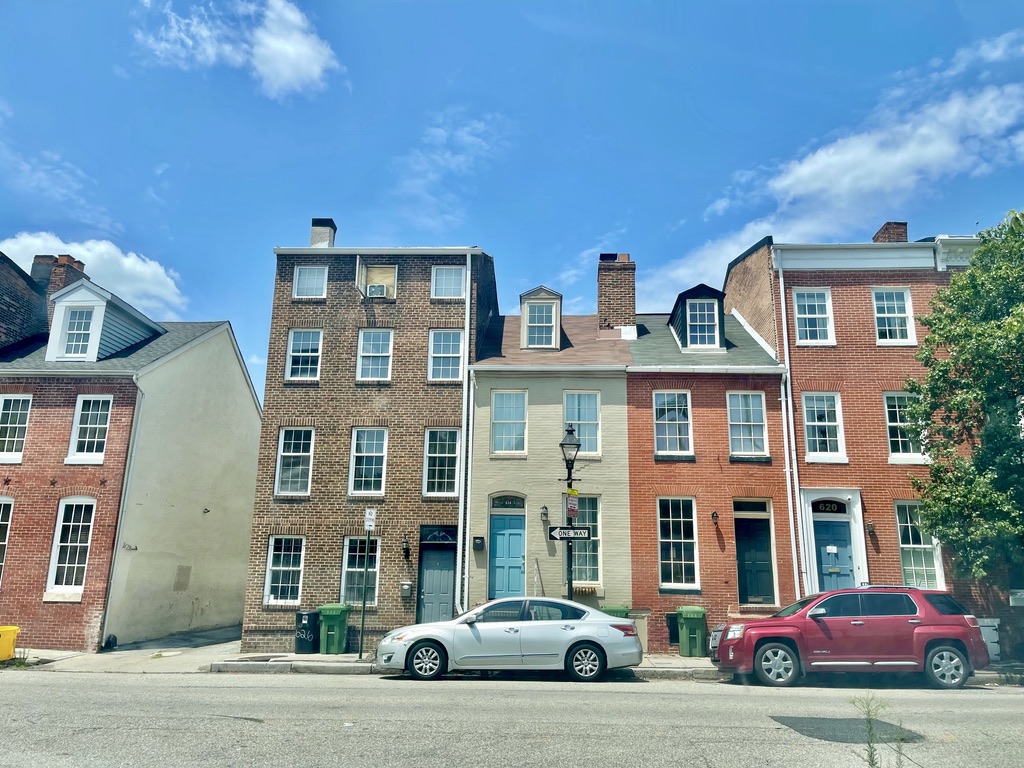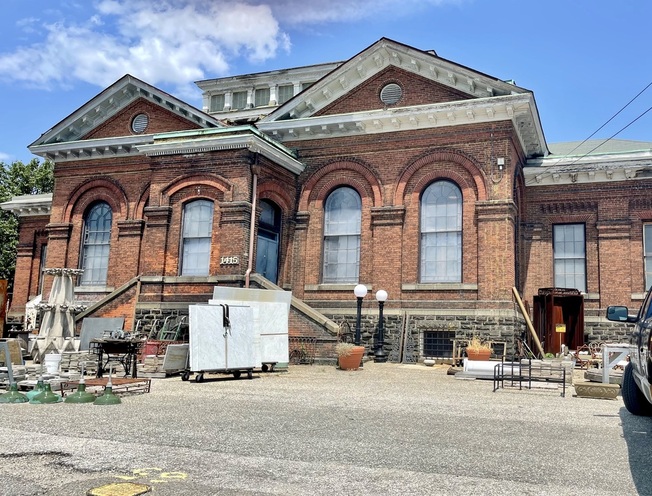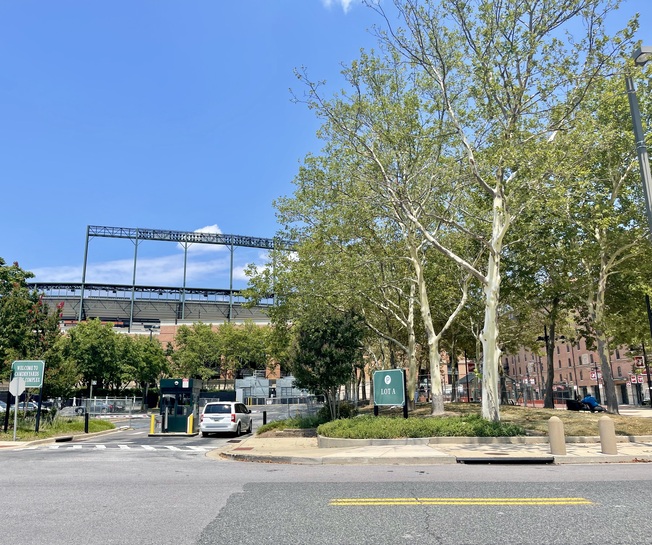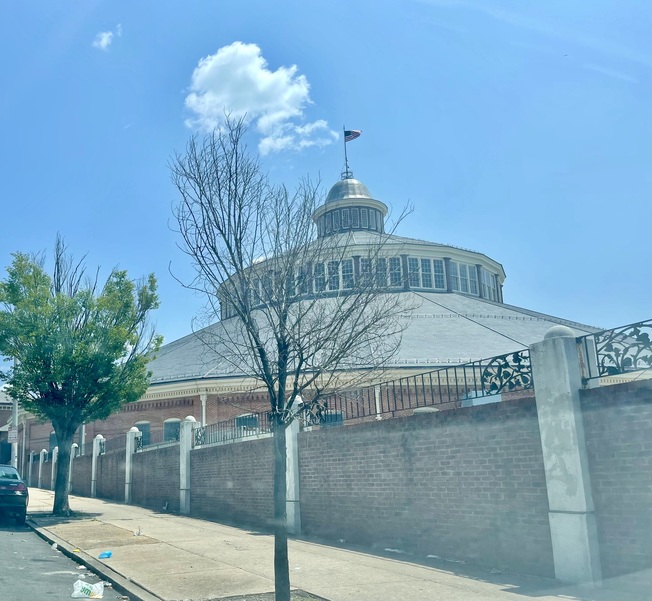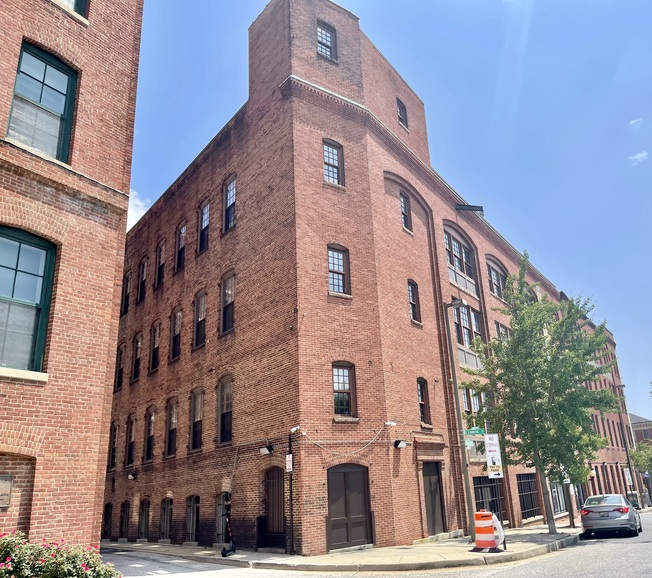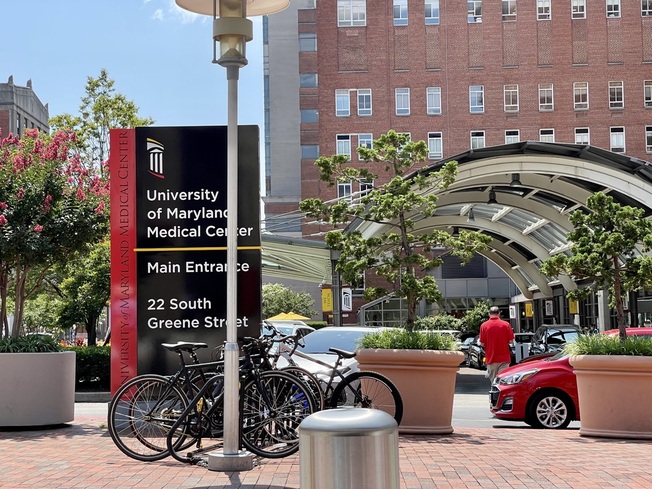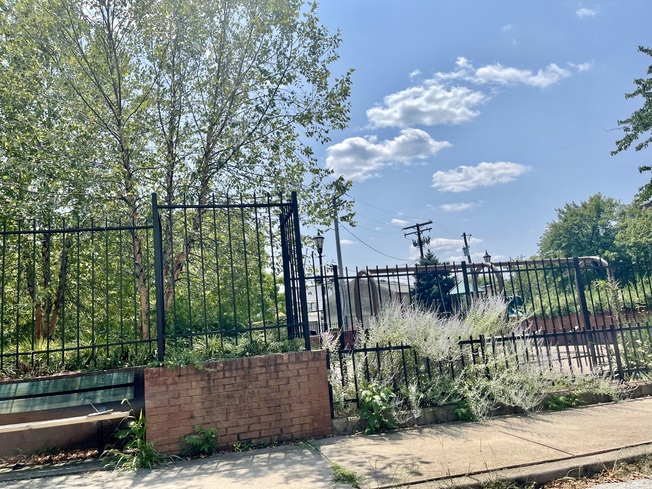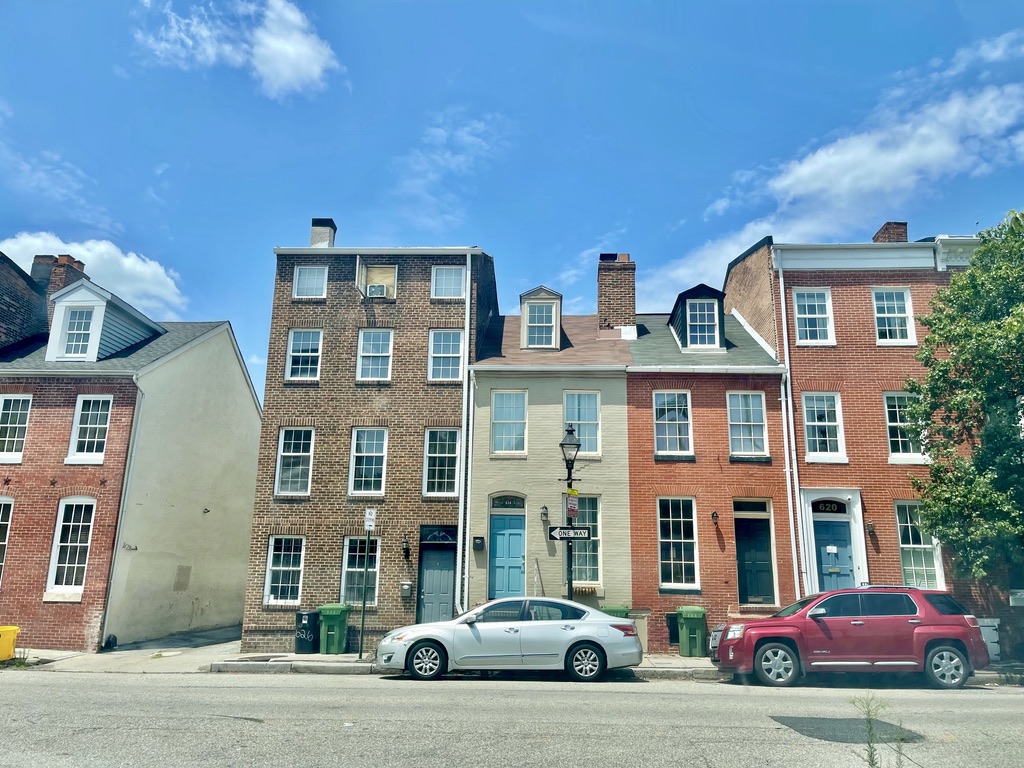 ---
| | Median Rent | Median Sqft |
| --- | --- | --- |
| Studio | - | - |
| 1 Bed | $1,250 | 643 sqft |
| 2 Beds | $1,699 | 900 sqft |
| 3+ Beds | - | - |
Yogi Berra once said that "love is the most important thing in the world, but baseball is pretty good too," and the residents of Ridgely's Delight might even reverse that order. In a town obsessed with baseball — Baltimoreans still proudly talk about their throwback stadium even though it's almost 30 years old — this neighborhood is a residential heavy hitter. Just one fly ball away from Oriole Park at Camden Yards, it's also the birthplace of the greatest slugger of them all, Babe Ruth. It is conveniently located less than a mile from the attractions of the Inner Harbor as well as the University of Maryland, Baltimore. And M&T Bank Stadium, where the Baltimore Ravens play, is right next door.
But this isn't just a neighborhood of sports bars, although there are plenty here, as well as an undeniable electricity in the air on game days. Named after a favorite tract of land owned by Charles Ridgely, whose 18th Century empire extended beyond Loch Raven, Ridgely's Delight boasts well-preserved rowhomes, loft apartments in redeveloped buildings such as the Sail Cloth Factory on S. Fremont Street. New apartments in Ridgely's Delight can be found in buildings like The Zenith, a high-rise tower with breathtaking views encompassing Oriole Park. Plus, the rents here are substantially cheaper than along the Inner Harbor and Harbor East, which is why a slew of graduate students and young professionals call this neighborhood home.
Triangular-shaped Ridgely's Delight is bounded by Pratt Street to the North, Russell and Green Streets to the east, and Martin Luther King Boulevard to the west. It has a dense downtown feel, and its urban expanse is easily navigable on foot. There are dedicated bike lanes along its east-west thoroughfares, Pratt and Lombard Streets, as well as a side path on Martin Luther King Boulevard. It takes about 10 minutes to walk from Oriole Park at Camden Yards to the Inner Harbor along Pratt Street.
With easy access to I-95 and most Ridgely's Delight apartment buildings offering paid parking for an additional monthly fee, you can own a car, too. There are also several public parking garages on Lombard and Pratt Streets and at the University of Maryland Medical Center. Gameday sports fans can park at the arena lots, although cheaper options can be found off-site.
The MARC commuter train and the Light Rail both stop at the new, glass-enclosed Camden Street Station, located at South Howard and West Camden Streets. Both travel Downtown to Penn Station, where riders can board Amtrak's Northeast Regional trains for service to BWI Airport as well as destinations along the East Coast. The MARC commuter line runs as far north as Perryville, near the Pennsylvania border, and as far south as Washington, DC. Also on Pratt Street is the Orange Route of the free Charm City Circulator bus, which begins at Hollins Market and heads east through Downtown Baltimore, ending at Harbor East. MTA CityLink Navy, Yellow and Purple Routes all serve the neighborhood, as well as Local Links 73, 75 and 94.
When it comes to restaurants in Ridgely's Delight, it's only natural to begin with opening day at Pickles Pub; it's a sight to behold. You'll find Orioles fans of all ages kicking back inside or spilling onto one of the outdoor tables with a Natty Boh and a crab pretzel. TV screens showcase the Orioles here, whether they're playing at home or on the road. Another sports bar of note is Quigley's Half-Irish Pub on Portland Street, which serves tasty Irish fare, like Bangers & Mash, and nachos carved out of crispy potato wedges.
Hollins Market recently reopened after a million-dollar renovation. The historic food market is a great place to pick up fresh meats, produce, and poultry. It also has a lunch counter, an Asian bistro, and a bar.
Corner Bistro is a must-try wine bar in the heart of Ridgely's Delight. Just walk by once, and you'll want to spend an evening in front of one of its patio tables. Crab cake sliders, shrimp and grits, and a black & bleu burger, to name a few, pair nicely with one of its Spanish whites. More of a beer drinker? Don't miss Checkerspot Brewing. Owner Judy Neff has a Ph.D. in microbiology from Johns Hopkins University. As one of Baltimore's only female brewers, she also helped found Baltimore Beer Babes in the hopes of encouraging more women to learn the craft. Pilsners, malts, and even nonalcoholic brews are available in her tasting room, along with charcuterie platters and tacos.
A few hotels in the area have some noteworthy dining options. The sleek Hilton Baltimore Inner Harbor, which connects to the Baltimore Convention Center, has a Coffee Bean & Tea Leaf. Also, here, you'll find a casual eatery called Diamond Tavern that whips up massive soups, sandwiches, crab cake platters, and other fan favorites.
Stocking up the pantry? Ridgely's Market is a liquor store with some grocery items, but for larger grocery shops, check out the Streets Market & Café in Mount Vernon, the Safeway on 24th Street in Charles Village, or the Harris Teeter grocery store in Locust Point.
The neighborhood isn't exactly known for its retail shopping. In fact, here in Ridgely's Delight, the only shopping you'll find is of the food variety. The Greener Kitchen is a vegan restaurant, deli, and cooperative kitchen with a mission to educate Baltimore on why plant-based eating is best for the planet. It doesn't hurt that their food is delicious; try one of their seitan-based cheesesteak sandwiches with vegan mayo, and see if you can taste the difference.
Along the same lines as The Greener Kitchen, and just down the street, Culinary Architecture is an indie food store that will appeal to your inner health gourmand. It's the place to find obscure watermelon juices, Japanese BBQ sauces, and mushroom-based herbal teas. Be sure to order a savory Yum Box with custom charcuteries and cheeses, or get a sweet one filled with brownies and cookies.
Nearby in Pigtown, located in the old Chesapeake Gas Works Building, Housewerks Salvage is a wonderland of reclaimed mantelpieces, ornamental plasters, furniture, windows frames, vintage clocks, and light fixtures that will be perfect for your next DIY home improvement project. Just bring your pickup truck.
Looking for some retail therapy? The closest big brand name stores can be found a short walk away in the Inner Harbor.
Known as "the stadium that changed the way stadiums are built," Oriole Park at Camden Yards was designed to resemble ballparks of yesteryear, but with modern amenities, setting the standard for stadium architecture to come. It was built to ensure that the Orioles did not leave Baltimore, as the Baltimore Colts' abrupt departure in the middle of the night in 1984 still haunts Baltimore sports fans. The new stadium served as a pivotal tool in Downtown Baltimore's post-industrial rebirth. During baseball season, the Baltimore Orioles offer 90-minute tours of the 45,971-seat stadium, including a peek inside the dugout. Tickets can be reserved through the Baltimore Orioles website.
Along with the construction of the ballpark-only stadium came the redevelopment of the B&O Railroad warehouse and historic Camden Station, the once-headquarters of the B&O Railroad. Today, some of the city's most prime office spaces are located in the complex.
Exactly one mile south, on Russell Street, is M&T Bank Stadium, which was partially constructed using recycled aluminum building materials. Much more generic in design than Camden Yards, this stadium holds nearly twice as many fans, 71,008 to be exact, and it frequently appears on lists of the nation's best sporting complexes due to its natural grass playing field. Of course, another pro is its die-hard fan base.
For all things George Herman "Babe" Ruth, Jr., head to the Babe Ruth Museum located just three blocks west of Oriole Park on Emory Street (just follow the baseballs painted on the sidewalk). The charmingly preserved house museum does a great job telling the story of this American icon.
The B&O Railroad Museum has one of the finest collections of 19th Century steam locomotives on the planet. Visitors can tour exhibits in the historic roundhouse at Mount Clare Station and then take a mile-long train ride in a vintage train car, following the same tracks that were laid in 1830, marking the nation's first passenger rail service from Mount Clare to Ellicott City.
Other nearby attractions in Downtown Baltimore include Westminster Hall & Burial Ground, the final resting place of Edgar Allan Poe, and Baltimore's theater district, home to the Hippodrome and Everyman Theatres as well as Arena Players, the oldest African American community theater in the country. Several art galleries can be found in the Bromo Seltzer Arts & Entertainment District, as well.
A few blocks south, in Pigtown, Mobtown Ballroom is known as one of the best event venues in the city and frequently hosts dance parties, burlesque shows, and art events. It also offers a variety of Swing dance classes and even instruction in Aerial fitness.
The Baltimore Convention Center, located in the Inner Harbor showcases a range of large events, from national antiques shows to annual boat and car shows to craft fairs and comic book and anime conventions.
In addition to Oriole Park, there's a smaller greenspace in the southwest corner of Ridgely's Delight, called Conway Park. Pooches can roam free at Howards Park Dog Park a bit further north on Howard Street.
Graduate students at the University of Maryland have a gold mine in Ridgely's Delight. Housing here is more affordable than other Downtown Baltimore neighborhoods. It has a great nightlife scene thanks to its bars and bistros. Plus, it offers the awesome spectacle of watching Baltimore's sports unfold right in front of them. Its convenience to campus and the UMD Medical Center (just one block away, on S. Greene Street) as well as its overall walkability contribute to a pleasant work/life balance, enticing students to put down roots here even after they graduate.
We rate and sort every listing based on fair market rent.