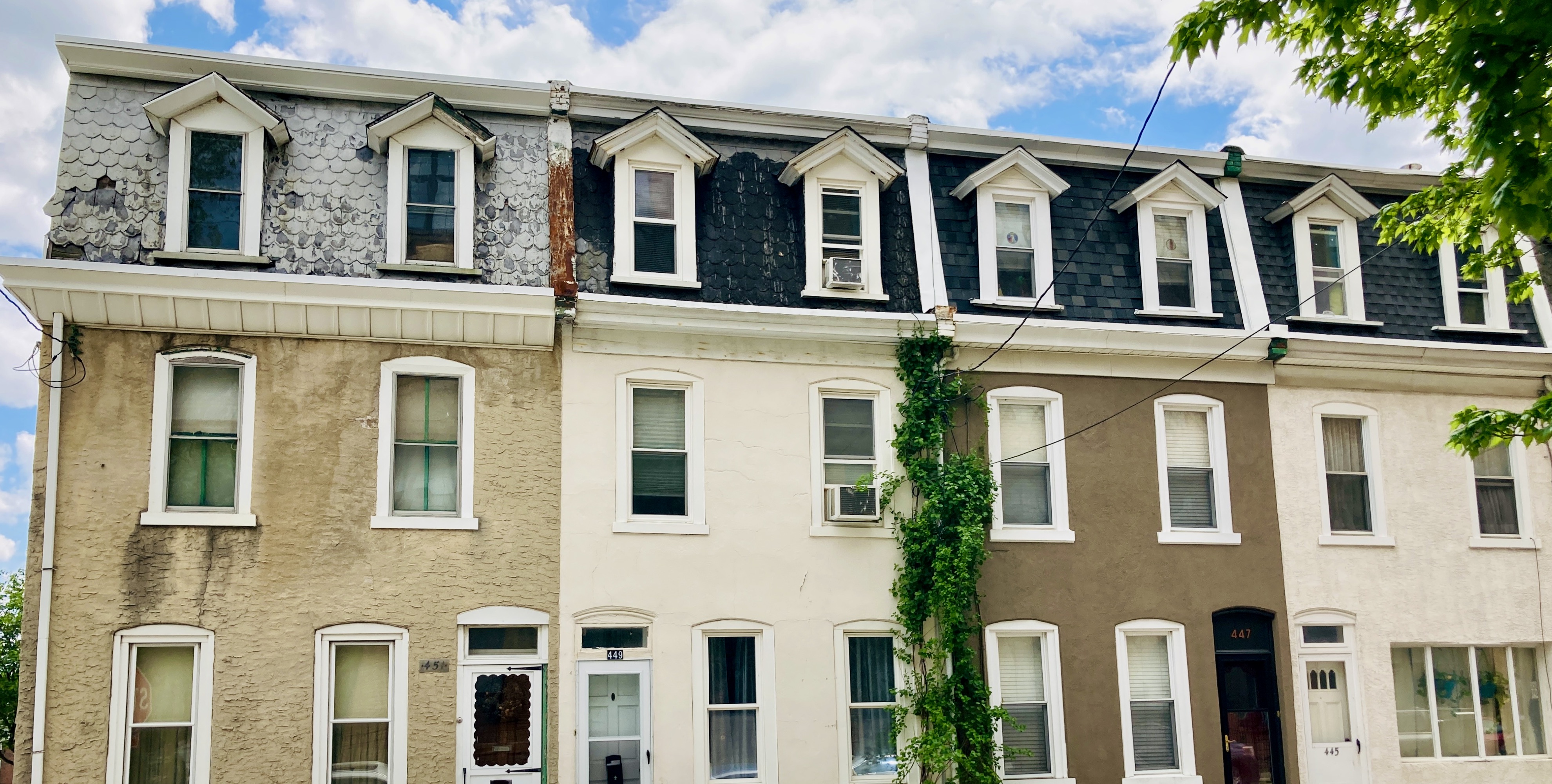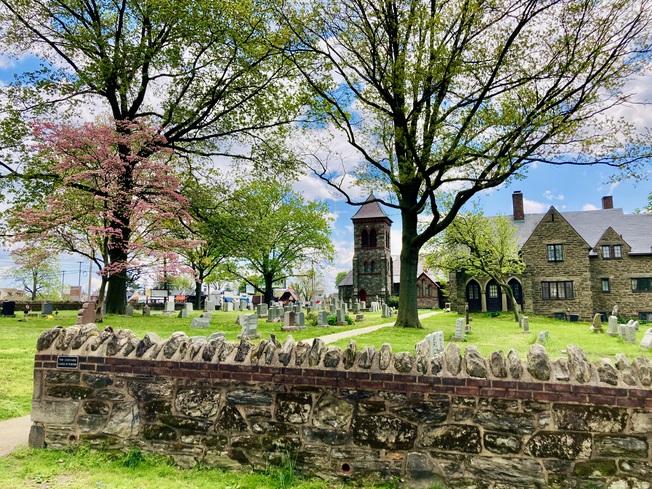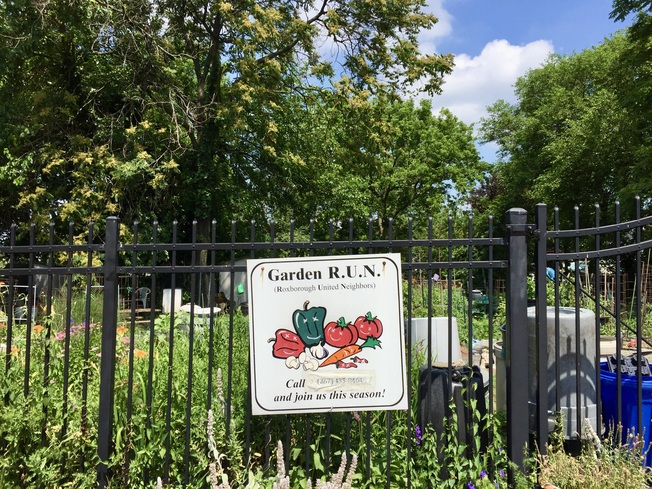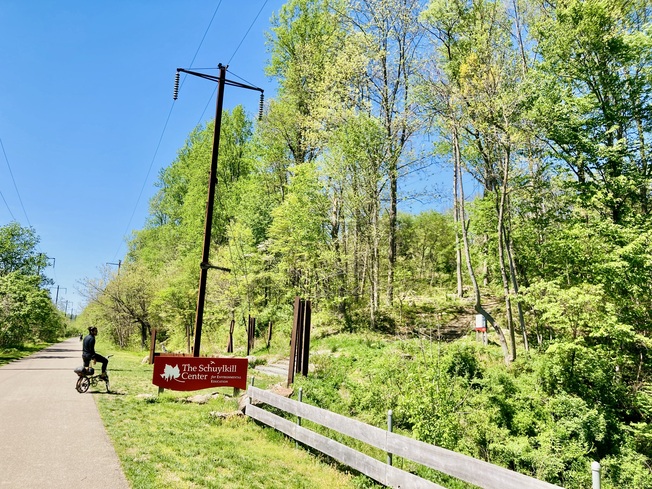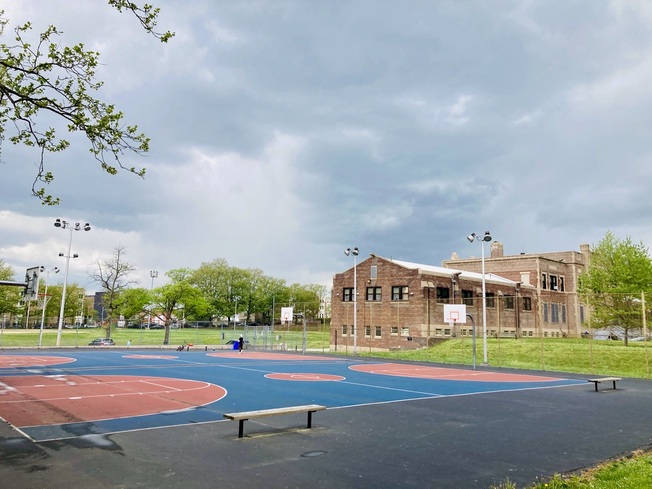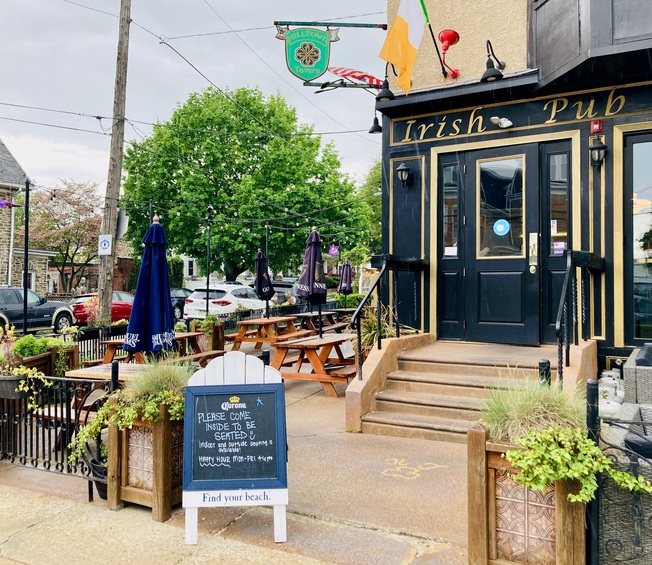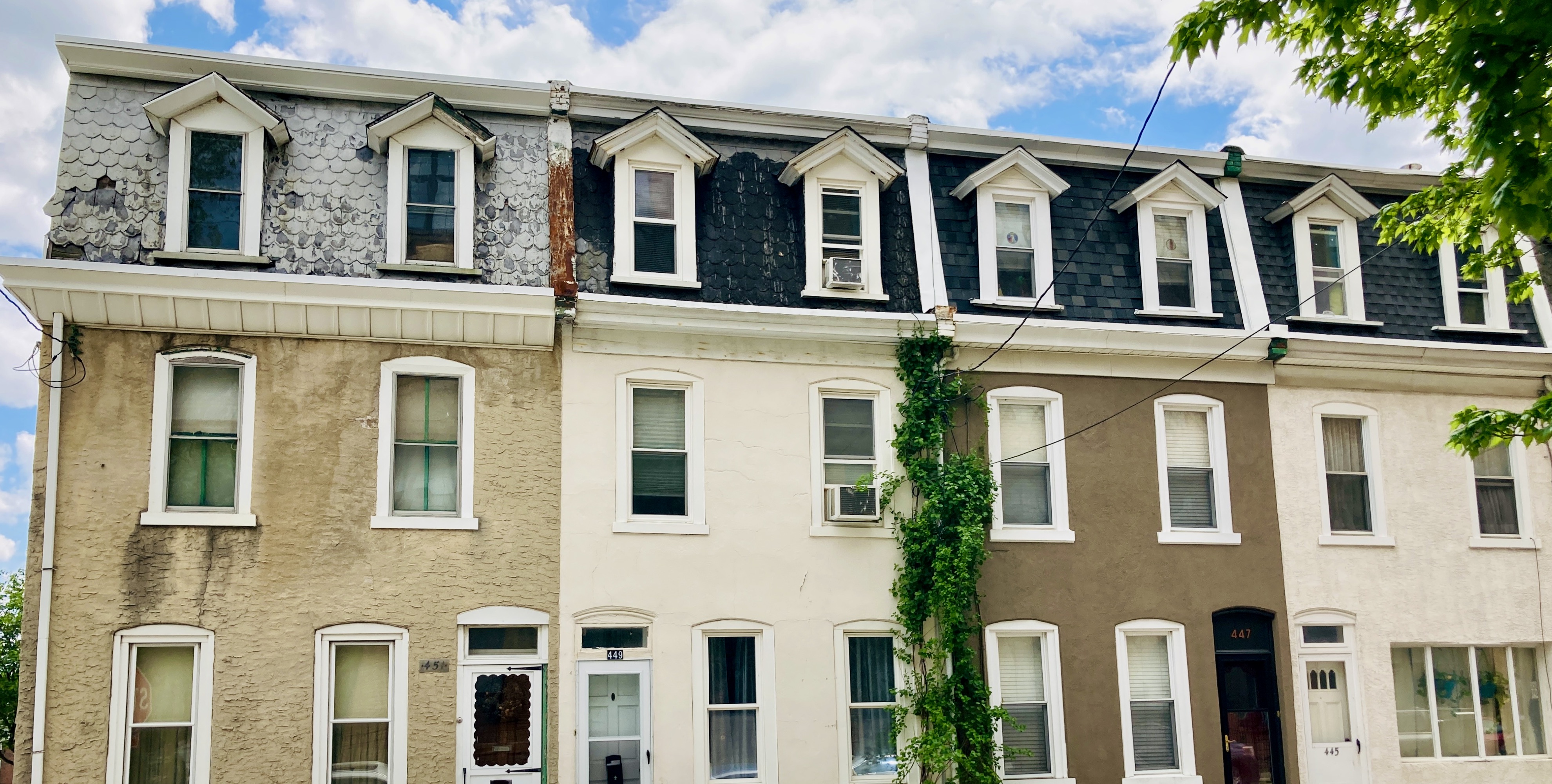 ---
| | Median Rent | Median Sqft |
| --- | --- | --- |
| Studio | - | - |
| 1 Bed | $1,452 | 600 sqft |
| 2 Beds | $2,031 | 900 sqft |
| 3+ Beds | - | - |
Steep hills, deep forests, a pristine waterway that flows through the woods: the same natural features that attracted agricultural developers in the 17th century continue to make Roxborough a lovely place to live today. The neighborhood is located on a high ridge that rolls dramatically downhill to the shores of the Wissahickon Creek. The community grew as German immigrants moved in, building mills on the creek and cultivating farmland nearby. Fortunately, much of that green space is still protected. Proximity to the gorgeous Wissahickon Valley Park, with its quiet network of hiking trails, historic buildings, and the waterfront promenade known as Forbidden Drive, is one of the greatest advantages of living in Roxborough.
Perhaps an even greater draw: family-friendly Roxborough is one of Philadelphia's safest neighborhoods. Dotted with parks, it's mostly residential, though there are many practical shops and services along Ridge Avenue. Once busy with passenger stagecoaches and known as "The Great Road from Philadelphia to Reading," it's now lined with supermarkets, banks, and pharmacies. On the outskirts of the city, Roxborough is well connected to downtown by train and bus. The laid-back atmosphere and the affordable cost of living make the neighborhood popular with young professionals and families.
Spread out along a ridge that rises up between the Schuylkill River and the gorge of Wissahickon Valley Park, Roxborough is located on the northwest edge of the city. Roxborough has walkable residential zones and busy commercial areas with frequent transportation connections.
Two main thoroughfares run parallel through Roxborough along the natural ridge. The first, Ridge Avenue, originally a Native American trail, passes through Roxborough's commercial center. The other is four-lane Henry Avenue, generally a faster option for driving from point A to B. Six SEPTA bus routes serve the neighborhood. To catch the train into the city or out to the suburbs, you'll have to walk downhill to the SEPTA train stations at Ivy Ridge or Wissahickon (the station in the neighboring district of Manayunk, also downhill from Roxborough, is walkable, as well). From any of these stations, Center City's Jefferson Station is about a 25-minute ride on the Manayunk/Norristown SEPTA Regional Line.
A series of outdoor staircases connect Roxborough to the neighborhood of Manayunk downhill. Though the neighborhood itself isn't especially cyclist-friendly, Roxborough offers easy access to the Schuylkill River Trail. This 75-mile multi-use trail runs along the riverfront towards East Falls and into Center City, or in the other direction away from the city towards Conshohocken and Valley Forge National Park. On the other side of the neighborhood, miles of bike trails await in Wissahickon Valley Park.
Parking is relatively easy in Roxborough, given that much of the neighborhood is residential. When shopping or running errands in the commercial zone, there's street parking along Ridge Avenue as well as two large parking lots on Dupont Street and Leverington Avenue with rates starting at $1 per hour. Residents can easily apply for parking permits that make parking throughout the neighborhood even easier.
Roxborough is home to dozens of restaurants, from fast-food chains and pizzerias to small family-run eateries. A line forms outside most days at Dalessandro's Steaks, a Philadelphia institution celebrated for its decadent cheesesteaks and steak sandwiches. On warm evenings, another line runs down the block at C&C Creamery, an old-school ice cream shop that's been a local classic since 1951. Highlights along commercial Ridge Avenue include the White Yak, serving traditional Tibetan cuisine, and Yiro Yiro, specializing in healthy Greek takeout.
Though many Roxborough residents head downhill to Manayunk's buzzing bar scene on evenings and weekends, the neighborhood has several low-key bars and pubs popular with locals. Friendly Hilltown Tavern offers outdoor seating at picnic tables on a quiet street, while New Ridge Brewing Co., facing a small plaza on Ridge Avenue, offers house-made beer, local wine, and gourmet comfort food.
You'll find several large supermarkets along Ridge Avenue, including Acme and ShopRite. The Foodery is a gourmet grocery featuring a wide variety of artisanal cheeses and craft beers. There's a large wine and spirits store in the Ivy Ridge shopping center.
One thing Roxborough is missing is a good local coffee house. Luckily, there are several within walking distance in neighboring Manayunk. A few chains on Ridge Avenue, like Starbucks and Dunkin' Donuts, offer additional options to get your caffeine fix without leaving the neighborhood.
Roxborough is home to two shopping centers. Ivyridge Shopping Center, more centrally located in the neighborhood, features Target, Dollar Tree, Fine Wine & Good Spirits, and various other shops. Andorra Shopping Center, further out on the northern edge of Roxborough, features a Kohl's department store, Chipotle, an Acme supermarket, and a drive-through car wash, and more. This is also where you'll find the Roxborough branch of the Free Library of Philadelphia. Nearby, on Henry Avenue, Henry Got Crops CSA and Weavers Way Farm Market, operated in part by students from Saul High School, are wonderful places to buy fresh produce and cut your own wildflowers.
Elsewhere in the neighborhood, shopping highlights include R&R Produce and Garden Center for fresh fruit and flowers, and Stanley's Hardware, both on Ridge Avenue. This long avenue is also full of nail salons, barbershops, gas stations, and auto repair centers.
For a wider range of independent shops and boutiques, head downhill to Main Street Manayunk.
Residential Roxborough isn't exactly known for cultural or historic sites, but the neighborhood makes up for it with its outdoor attractions. Gorgas Park attracts picnickers in summer and sledders in winter; the hilltop park, complete with a playground, hosts concerts and festivals in warmer weather. The Schuylkill Center for Environmental Education, tucked away on a wooded hillside, is an expansive outdoor area with a futuristic playground and art installations along challenging hiking trails. On the far side, it opens directly onto the Schuylkill River Trail, popular with cyclists. Dog-walkers, joggers, and birdwatchers head to the wooded trails of the Upper Roxborough Reservoir Preserve. Roxborough Pocket Park, once a vacant lot on Ridge Avenue, has been smartly transformed into a sustainable open-air space that hosts occasional cultural events and children's programming.
One of the greatest perks of living in Roxborough is the neighborhood's direct access to Wissahickon Valley Park. Situated in a deep gorge with a rushing creek and more than fifty miles of trails for hiking, cycling, and walking, it's a refreshing escape from the city. Valley Green Inn, a historic inn located on Forbidden Drive, deep in the park, is a charming venue for brunch or lunch on the wooden porch. There's an adjacent snack stand for a quick ice cream or cold drinks by the trail. Walnut Lane Golf Club, an 18-hole golf course, is located on the edge of the park.
When the weather doesn't cooperate, the Roxborough YMCA has an indoor pool and a kids' activity center. There are several other pools in the neighborhood, too, open to the public in summer.
Roxborough doesn't have any major universities or colleges, save for a branch of the Philadelphia College of Osteopathic Medicine (PCOM) affiliated with Roxborough Memorial Hospital on Ridge Avenue. But the neighborhood is home to plenty of university students, thanks to the relatively affordable cost of living and the proximity of several campuses, including St Joseph's University and the East Falls campuses of Drexel University and Thomas Jefferson University.
We rate and sort every listing based on fair market rent.