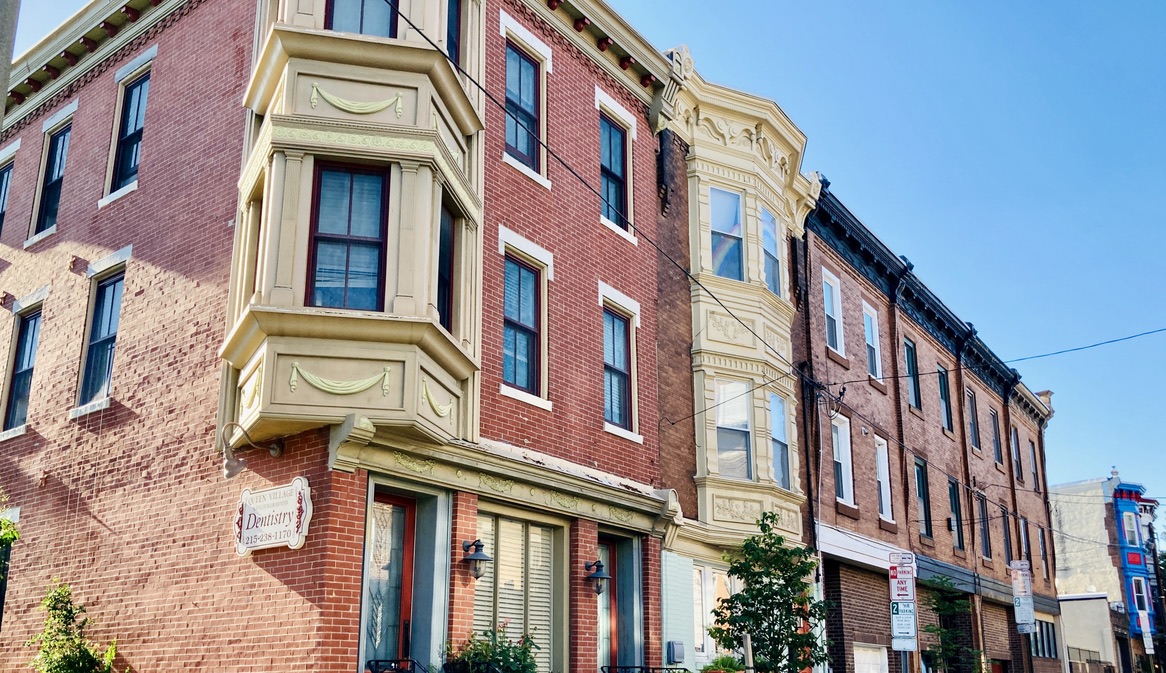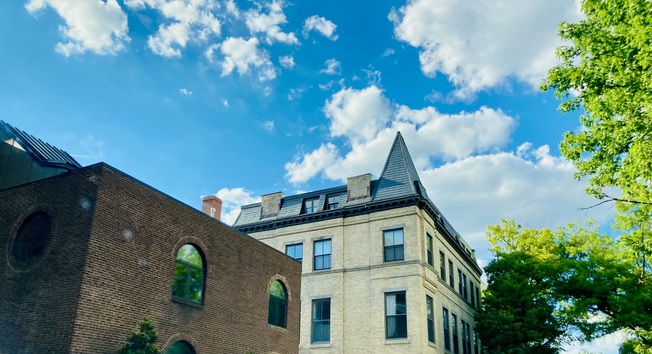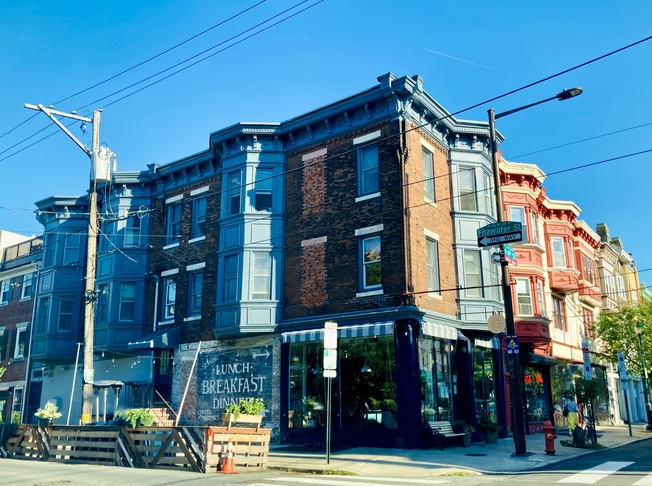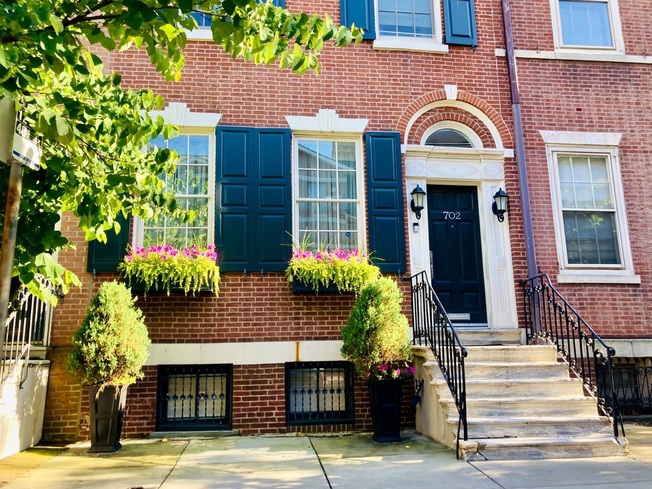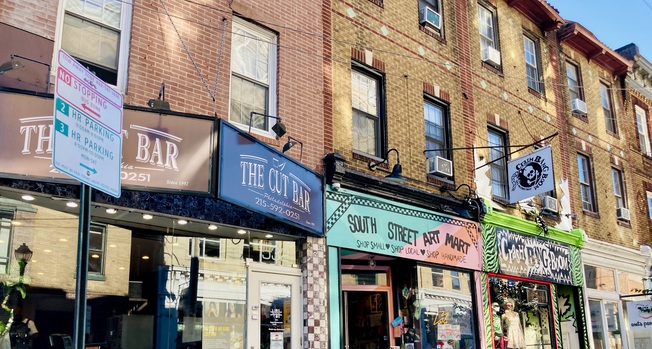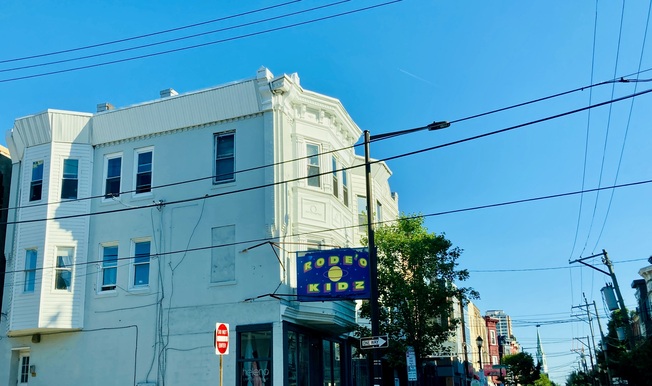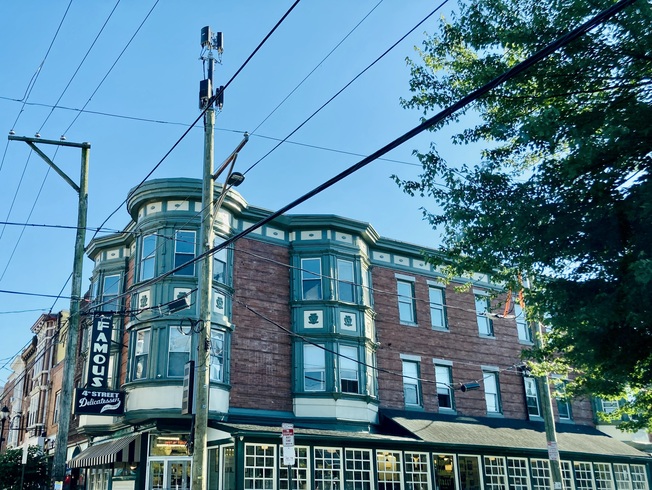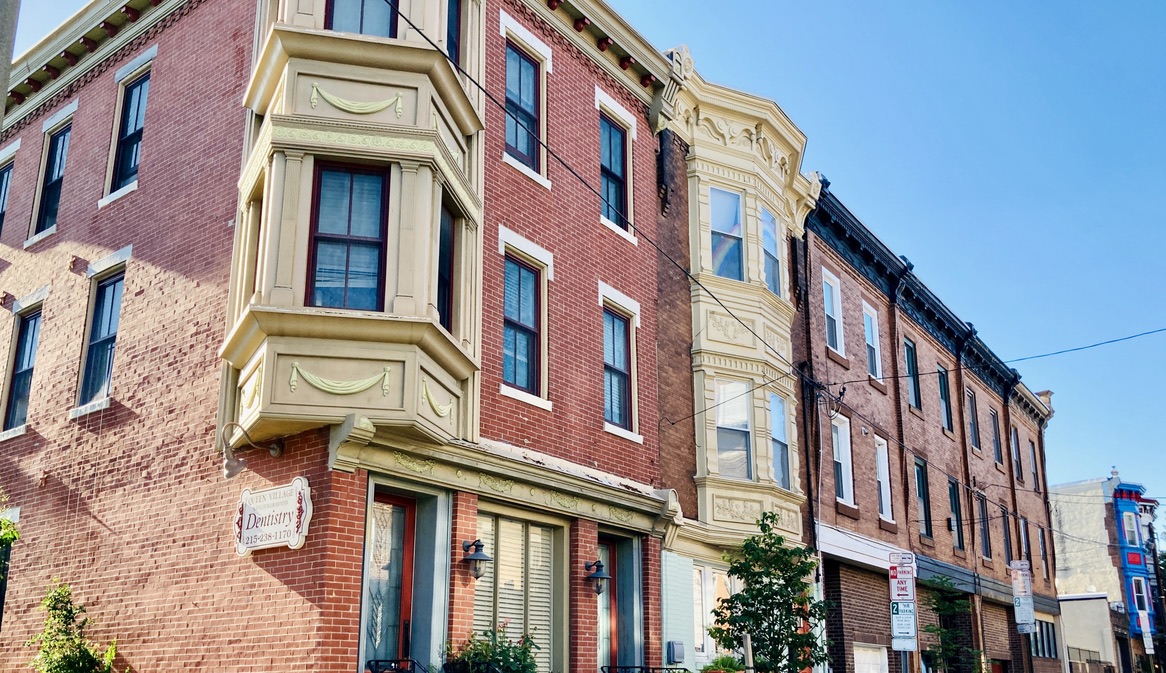 ---
| | Median Rent | Median Sqft |
| --- | --- | --- |
| Studio | - | - |
| 1 Bed | $1,625 | 520 sqft |
| 2 Beds | $2,585 | 1,000 sqft |
| 3+ Beds | - | - |
Though the name evokes prosperity, and the neighborhood is among Philadelphia's most desirable, Society Hill is something of a misnomer. There's no hill here, and the "society" in question isn't a matter of class or position — it's a reference to the Free Society of Traders, a group of 17th-century merchants and landowners who developed the area's early industries.
Even without any actual elevation, Society Hill is just what it sounds like. Just south of Old City, the exclusive neighborhood has an old-world elegance, its cobblestoned streets lined with stately townhouses, fashionable boutiques, and buzzed-about restaurants and bars. The oldest farmer's market in the city brings weekend crowds to Headhouse Square, while leafy Washington Square and the Delaware River waterfront provide greenspaces amid the urban bustle. Home to wealthy families and professionals who can afford to restore its antique houses — following strict city guidelines for historic preservation, of course — Society Hill is one of Philadelphia's swankiest places to live.
Bordered by Walnut Street to the north, South Street to the south, S 7th Street to the west, and S Front Street to the east — some say the neighborhood extends a few blocks further to the river — Society Hill is a compact district that's very navigable on foot and bicycle. Spruce Street heads east to the riverfront and Spruce Street Harbor Park. From there, it's easy to connect to the Delaware River Trail, a cycling and walking path that runs along the riverfront.
There are many public transportation options in the area. SEPTA trains and subways do not serve Society Hill directly, but step just a few blocks outside the neighborhood, and you'll have access to the Market-Frankford Line. This subway line has several stations within walking distance in the Old City area. Another option is to walk west to various stations along SEPTA's Broad Street Line. PATCO trains also pass close by Society Hill, offering connections between Philadelphia and Camden, New Jersey. Several SEPTA bus lines serve the neighborhood, too. Buses 12, 9, 40, 25, and 42 are useful.
Many Society Hill residents have driveways or dedicated parking spots. If you don't have one, street parking is a challenge in the neighborhood and its surroundings. I-95 runs right past Society Hill, leading north to New York City and south to the sports stadiums and FDR Park.
For a relatively small area, Society Hill has a high concentration of good coffee shops and stylish dining venues. The fact that the neighborhood is close to Old City means that local businesses see as many tourists as locals. If you're on the hunt for coffee in Society Hill, you'll find lots of great options in the southern area of the neighborhood, like Bodhi Coffee, Lombard Cafe, and Green Line Cafe. Nearby Aurora Grace specializes in chocolates and gourmet sweets that pair perfectly with an espresso or cappuccino. On the northern edge of Society Hill, on and around Walnut Street, other modern coffee shops include FRIEDA, an airy cafe with European flair, or Cafe Walnut, positioned just off Washington Square.
In terms of gastronomy, the area is home to a few of the city's top restaurants. One standout is Zahav, specializing in traditional Israeli cuisine with a contemporary twist. Talula's Garden, facing Washington Square, serves modern American dishes and offers beautiful outdoor seating. Seafood pastas and a lively happy hour await at Italian restaurant and bar Positano Coast by Aldo Lamberti, while Pizzeria Stella turns out gourmet wood-fired pizzas. Nearby, Bistro Romano does delicious Roman-inspired pastas, and Malbec Argentine Steakhouse is one of the only Argentinian restaurants in Philadelphia.
Society Hill doesn't have much of a nightlife scene; the atmosphere here is quieter and more residential. Stille, there are a few gems worth seeking out. Try quaint Bloomsday Cafe, a natural wine bar that doubles as a brunch venue and also hosts a popular happy hour. On the same block, Cavanaugh's Headhouse is a colorful Irish pub and sports bar. South Street, which serves as Society Hill's southern border, is lined with bars and restaurants, as well.
When it comes to grocery stores in Society Hill, there's an Acme supermarket right in the heart of the neighborhood. You'll also find lots of smaller grocers and gourmet food shops around the area, too, like the high-end Market At Hopkinson House on the ground floor of a condo building on Washington Square. Otherwise, several large supermarkets and wine and spirits stores are located just outside Society Hill, including Whole Foods Market. Find more independently run food and drink purveyors, like the Foodery and the many shops of the Italian Market, a short stroll away.
Society Hill doesn't have a lot of shops, as the neighborhood is primarily residential. Most commerce is clustered along South Street. Look for antiques at the aptly named The Strange and Unusual. Shop for original jewelry at Mineralistic. And browse through new and secondhand books at various shops along the busy street. If you walk south along S 4th Street, you'll approach historic Fabric Row in the neighboring area of Queen Village. Most of the fabric and textile shops along this strip are geared to designers, but it's fun to peek into the family-run stores.
North of Society Hill, in Center City, mainstream stores are in easy reach, selling everything from art supplies to sports apparel. South of the neighborhood, in the riverfront area of South Philly, find big-box stores like Staples, Walmart, and Home Depot, plus a large IKEA.
Washington Square Park is Society Hill's main attraction. One of the five original squares planned by William Penn in 1682, it's an elegant urban plaza flanked by towering old trees. There's a fountain in the center of the park, not far from the Tomb of the Unknown Soldier, where an eternal flame commemorates lives lost during the American Revolution. It's a wonderful place to sit on a park bench and read the paper or watch the world go by. Just on the other side of Walnut Street — technically in Old City, not Society Hill — the city's most famous historic sites are worth a visit. These include Independence Hall, the Liberty Bell, Betsy Ross House, Benjamin Franklin's grave, Elfreth's Alley, and the National Constitution Center.
Back in Society Hill itself, the Magnolia Garden is a picturesque oasis near Powel House, a Georgian brick townhouse that was once the home of Philadelphia mayor Samuel Powel. A few blocks south, Three Bears Park features a playground for kids. Head House Square hosts the city's oldest farmer's market on Sundays. The Korean War Memorial Park is beside popular Spruce Street Harbor Park, located on the riverfront. In warmer weather, the grassy space features hammocks and Adirondack chairs, food vendors, and a beer garden. In the winter, the area transforms into an ice skating park with indoor spaces to cozy up with a hot chocolate.
Walking west, South Street continues to the Philadelphia Magic Gardens, a one-of-a-kind indoor-outdoor gallery space with whimsical artworks by local artist Isaiah Zagar. Head south into Queen Village to check out the historic textile shops of Fabric Row. Or stroll along the wide promenade of the Delaware River waterfront, stopping to admire the grand old sailing vessels docked in the harbor. One of them now houses a restaurant and bar, Mosholu, with scenic outdoor seating on the ship's decks. On the northern end of the walkway, the Independence Seaport Museum (across the border in Old City, technically) features maritime exhibits and ship tours.
There aren't any colleges or universities in Society Hill. While the neighborhood is relatively close to major universities and colleges, including Drexel University, the University of Pennsylvania, and Temple University, not many students live here; Society Hill is an expensive area for most students.
We rate and sort every listing based on fair market rent.