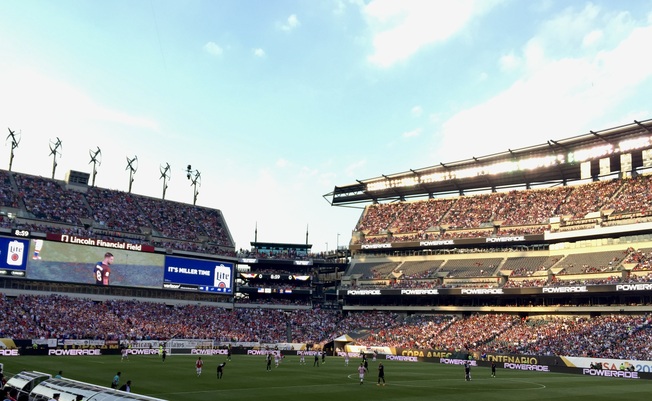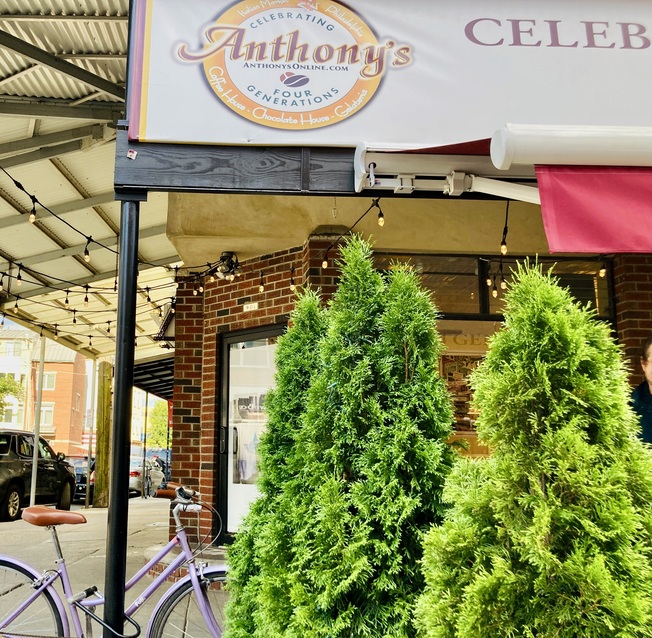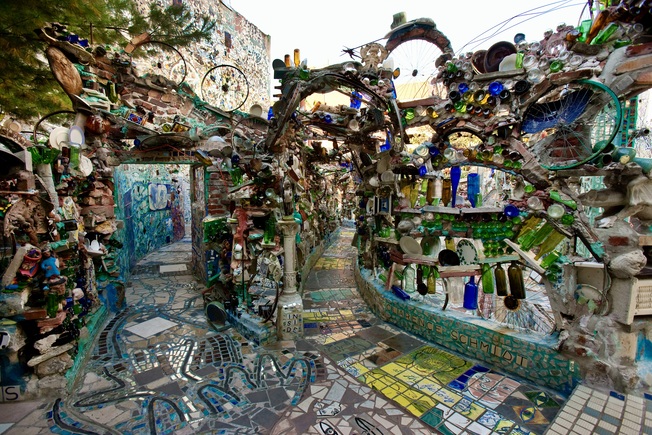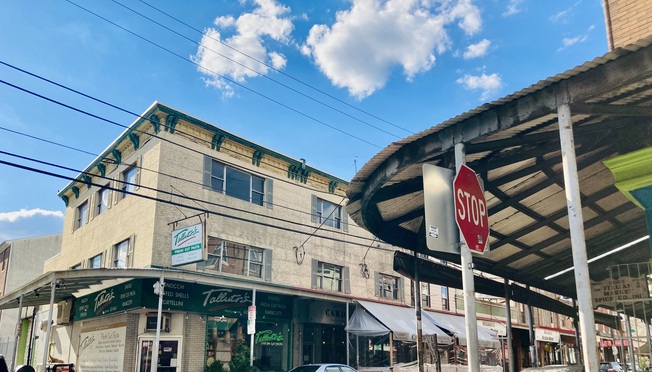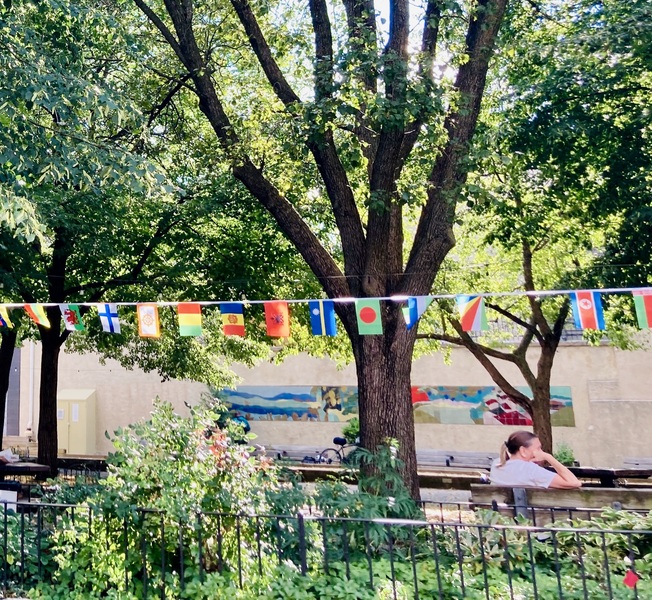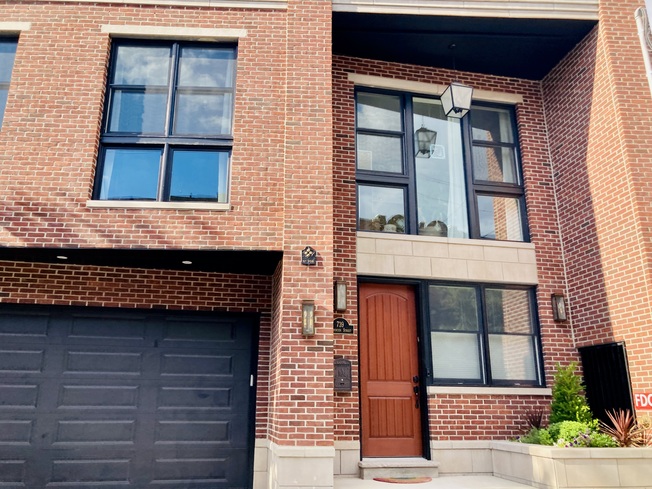 ---
| | Median Rent | Median Sqft |
| --- | --- | --- |
| Studio | - | - |
| 1 Bed | - | - |
| 2 Beds | $1,675 | 920 sqft |
| 3+ Beds | $2,136 | - |
South Philadelphia is iconic, as well-known for its famous Philly cheesesteak joints and jam-packed sports stadiums as it is for the charming Italian Market immortalized onscreen in the film Rocky (1976). South Philadelphia (South Philly for short) occupies a large part of the city, and with so many communities within its borders, it's hard to sum up its character. But one thing that all of South Philly's neighborhoods have in common is diversity. The South Philadelphia area is bordered by the Schuylkill River on the west side and the wide Delaware River on the east side, extending south from lively South Street all the way down to the Navy Yard.
In the late 19th and early 20th centuries, the area attracted waves of Irish and Italian immigrants in search of jobs in South Philadelphia's docks and factories, forming the foundation of immigrant communities that have grown and thrived here ever since. Over the years, the neighborhood has expanded to include significant populations of African Americans, Latin Americans, and Asians, as well. Today, it's a hot spot for foodies, history buffs, and sports fans alike — the perfect place to grab tacos or catch a Sixers game — and its residential areas, each with their own distinct neighborhood atmosphere, are attractive places to live in Philadelphia.
South Philly contains various sub-neighborhoods, many of which are extremely walkable and bikeable. These include Passyunk Square, Queen Village, Point Breeze, Pennsport, and Bella Vista. Within these neighborhoods, it's possible to do many errands on foot. To access less residential areas, like the Navy Yard and the sports stadiums complex — both of which are slightly removed from the more pedestrian-friendly sections of South Philly — you'll often need a car or some form of public transportation.
Luckily, SEPTA's Broad Street Line subway runs north-south through the neighborhood, offering service directly from Center City. There are several subway stations along Broad Street where you can board, and it's possible to ride down to the southernmost part of South Philadelphia. NRG Station, on the corner of Pattison Avenue and Broad Street, offers easy access to FDR Park and the sports stadiums, including the Wells Fargo Center and Citizens Bank Park. SEPTA buses criss-cross the neighborhood, too. Lines 57, 7, and 12 are particularly useful to travel within South Philly or to connect to other parts of the city.
South Street connects to South Street Bridge, cyclist-friendly with its own bike lane. Walk, drive, or ride across to access West Philadelphia and University City. There, on Penn's campus, SEPTA Regional Rail trains serve Penn Medicine Station (formerly University City Station). These include the Wilmington/Newark Line Regional Rail, the Media/Elwyn Line Regional Rail, and the Airport Line with regular service to Philadelphia International Airport.
Alternatively, merge onto the riverfront Schuylkill River Trail, a 75-mile multi-use trail that's protected from traffic. Extending north to Valley Forge National Park, it is popular for recreational rides. Plenty of locals also use it to walk or cycle to northern neighborhoods like East Falls and Manayunk.
Many South Philadelphia residents have cars, as some homes have dedicated parking spaces or driveways. But street parking is difficult in commercial areas, like busy South Street or Passyunk Square. As with other neighborhoods in Philadelphia, you can apply for a residential parking permit to expand your options for parking in the area.
South Philly's vibrant food scene has been the subject of Netflix shows and specialty food tours. There's so much to explore here, and the area is vast and its options diverse. Generally speaking, restaurants in South Philadelphia are found around a few key areas. The Italian Market, located in the neighborhood known as Bella Vista, is a big one: in addition to old-fashioned produce stands, butchers, and pasta shops, it's known for family-run Italian restaurants and cafes. Stop for cannoli at Isgro Pastries, then go for a cappuccino at Anthony's Italian Coffee & Chocolate House. Try traditional Italian-American dishes at Villa di Roma or Ralph's Italian Restaurant, or opt for Italian-style shellfish pastas at Anastasi Seafood.
It's important to note, though, that the Italian Market area is not limited to Italian eateries. It's also home to several excellent Mexican restaurants and taco shops, like Mole Poblano and South Philly Barbacoa, Cristina Martinez' low-key but much buzzed-about spot run made famous on the Netflix program Chef's Table. In the same streets, you'll find excellent Asian and Indian food, too. Little Saigon, just southeast of the Italian Market, is home to a range of good Vietnamese options. Looking for the best Philly cheesesteak? Philadelphia's famed cheesesteak purveyors, Geno's Steaks and Pat's King of Steaks, are also in the area, situated off a plaza on E Passyunk Avenue between Federal Street and Wharton Street.
Passyunk Square is full of trendy cafes and restaurants, like eco-friendly Green Eggs Cafe, light-filled Comfort & Floyd, and Jewish-style Effen Bakery. Termini Bros Bakery, a Philadelphia classic known for its delicious cakes, is a few blocks east. Moving southwest through the neighborhood, Passyunk Avenue is lined with stylish eateries and bars.
In terms of coffee, many of Philadelphia's best roasters have locations in the area, including Ultimo Coffee, ReAnimator Coffee, and Rival Bros Coffee Bar. Other highlights include Shot Tower Coffee, east of the Italian Market, and Flannel, a cozy coffee bar on Passyunk Avenue. Bars in South Philly are plentiful, as well, from hole-in-the-wall dives to craft beer bars to upscale venues specializing in creative cocktails. Popular options include South Philadelphia Tap Room, Triangle Tavern, and Bok Bar, serving drinks on an elegant rooftop terrace.
There are many grocery stores in South Philadelphia, including several locations of Acme, Aldi, ShopRite, Whole Foods, Sprouts Farmers Market, and Save A Lot. For gourmet products and Italian specialty items, visit the family-run food shops around the Italian Market. Minimarkets and smaller grocery stores in South Philly are handy for everyday needs. You'll also find wine and spirits shops and beer stores scattered around the neighborhood.
Shopping is a treat around the Italian Market, especially if you're in search of gourmet products or kitchen equipment. But you'll find lots of indie shops and boutiques throughout South Philadelphia, particularly around Queen Village and Passyunk Square. In both areas, it's fun to poke through used bookstores, vintage clothing shops, and gift emporiums specializing in products made by local artists and makers. Larger shopping centers exist in this part of the city, too, like Pennsport Plaza, the South Philadelphia shopping center, and Snyder Plaza, with a Target and a Walmart Supercenter near the shores of the Delaware River. Columbus Commons, also near the water, has a Best Buy and an IKEA.
Stroll along South Street, admiring the whimsical mosaics and murals by Philadelphia artist Isaiah Zagar, then stop into the Philadelphia Magic Gardens. This indoor-outdoor gallery space, also located on South Street, is a wonderful place to learn about Zagar's creative legacy. Head south toward the Italian Market, stopping to try cheeses, coffee, and traditional Italian pastries in the small mom-and-pop shops along the way. The market itself is wonderfully picturesque, with outdoor vendors selling fresh fruits and vegetables starting early in the morning. Continuing south, you'll pass famous Philly cheesesteak specialists and then move on to explore the buzzing neighborhood of Passyunk Square, filled with interesting shops, restaurants, and bars that are popular with locals.
In the southernmost section of the neighborhood, FDR Park features walking trails, lakes, and the American Swedish Museum. The park is located right beside the city's busy sports stadiums, a favorite spot among baseball, basketball, hockey, and football fans. Citizens Bank Park is home to the Philadelphia Phillies, Wells Fargo Center is home to the 76ers and the Flyers, and Lincoln Financial Field is home to the Eagles. Just south of the stadiums is Philadelphia's Navy Yard and the Riverfront Greenway, a lovely riverfront path pleasant for walking and cycling.
South Philadelphia doesn't have any universities within its borders. But the area does have a large student population, thanks to its proximity to major universities and colleges, including Drexel University, the University of Pennsylvania, and Temple University. Some of South Philly's more affordable residential areas attract students, and there's always a youthful presence in the neighborhood, with South Philly's many restaurants, bars, and sports venues.
We rate and sort every listing based on fair market rent.