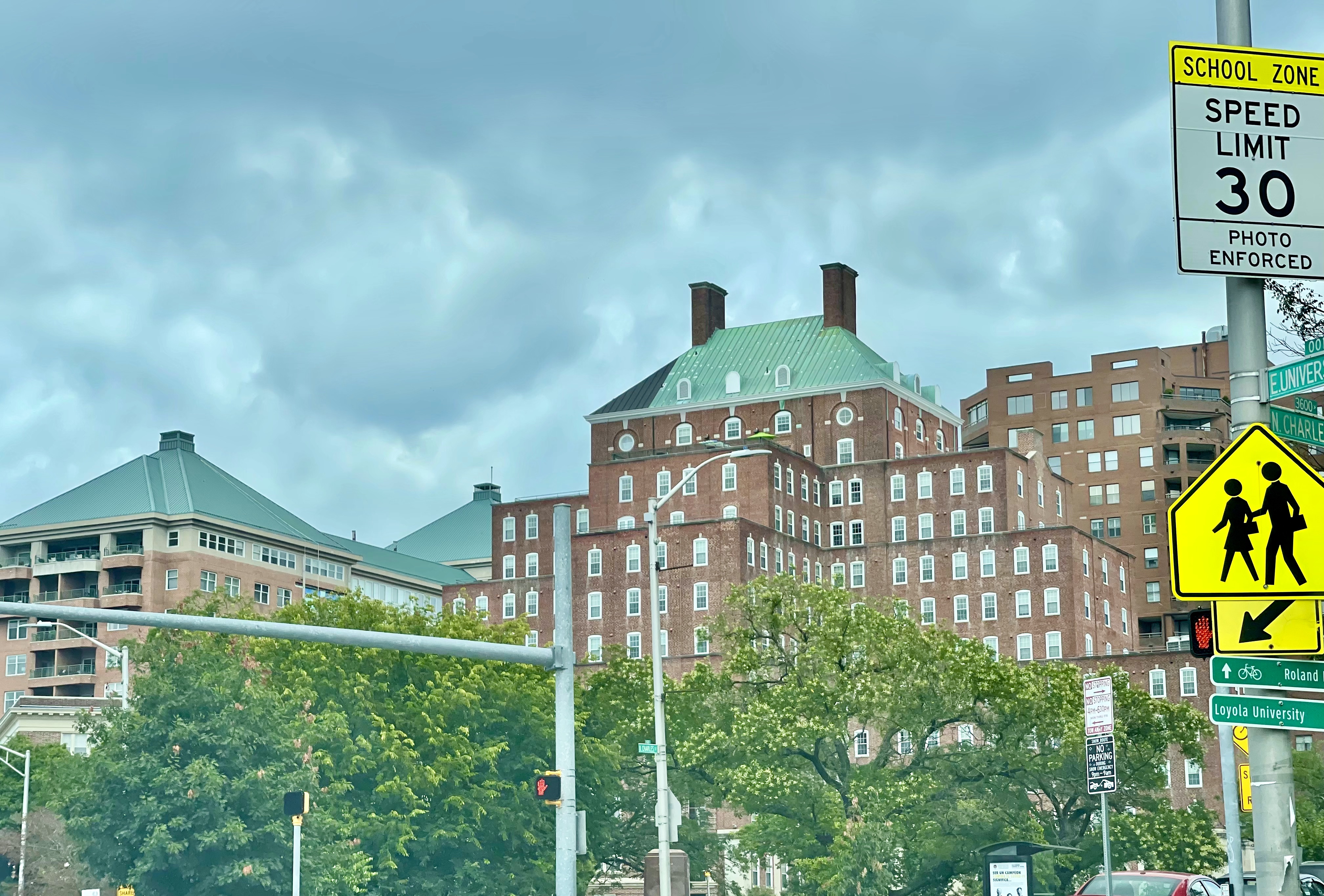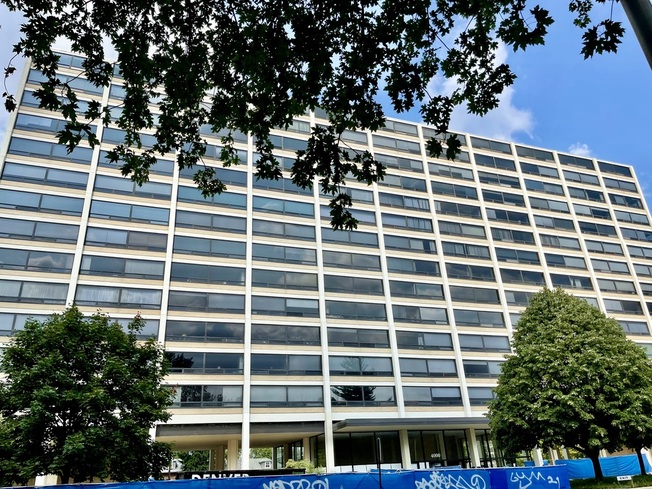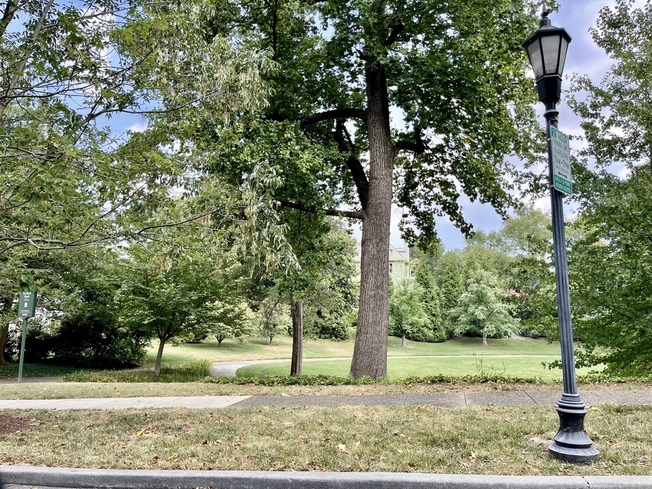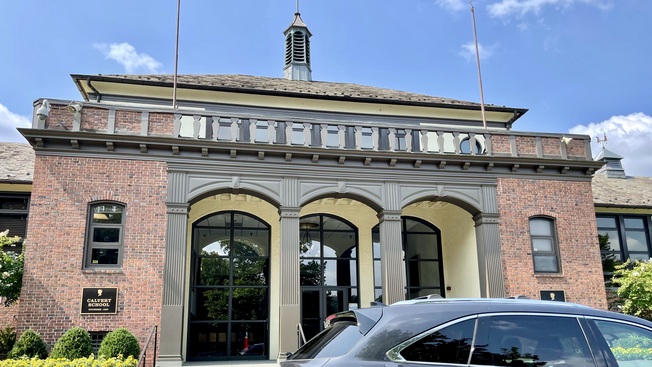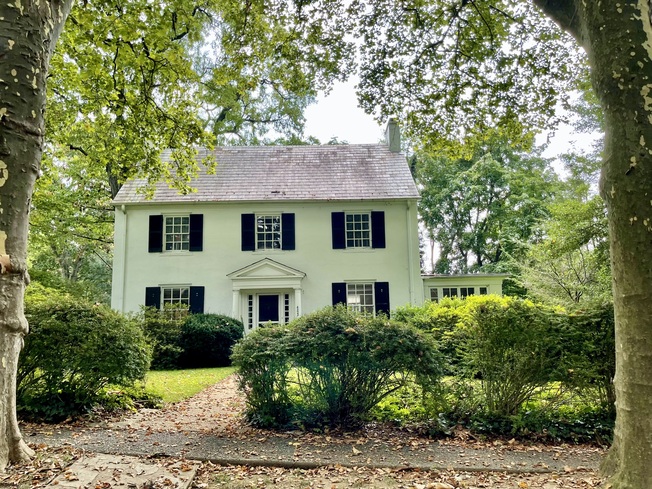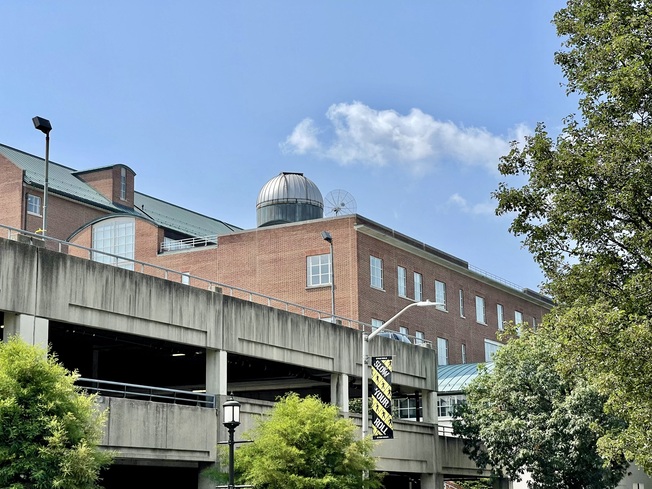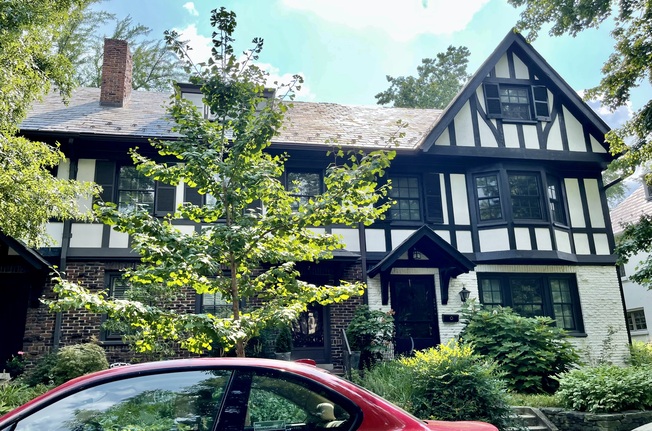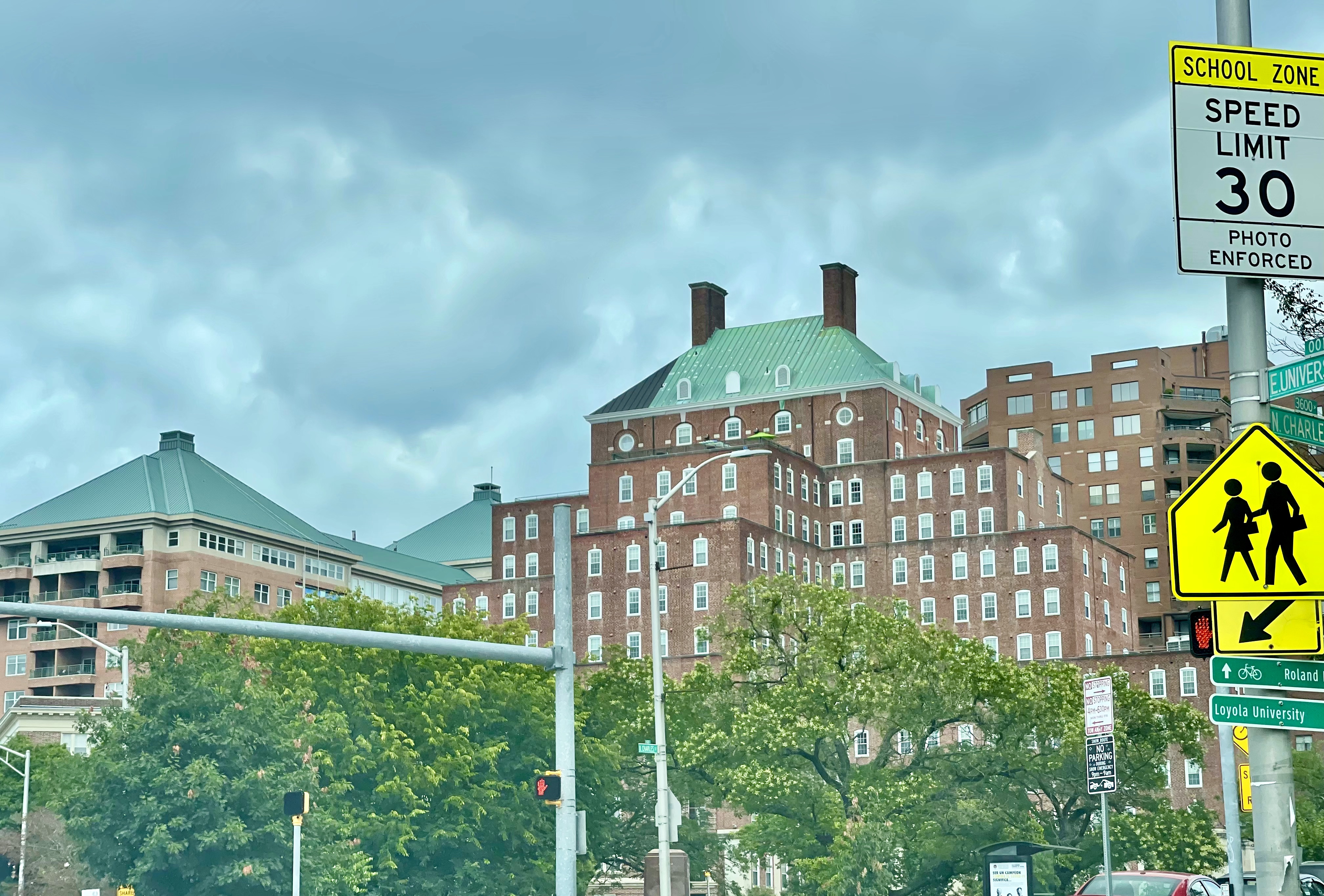 ---
Named after two of its main thoroughfares, Tuscany Road and Canterbury Road, North Baltimore's neighborhood of Tuscany Canterbury is a jewel box of turn-of-the-century apartment and condo buildings that have beautifully transitioned into the modern era. Many serve as student housing for the area's undergraduate and graduate students. Why live in a dorm when you can study on a rooftop deck of an 18-story historic building with sweeping city views? Another draw: their floor plans are often as big as houses. Many apartments in Tuscany Canterbury were built between 1911 and 1940 when apartment living was in vogue around the advent of the elevator, commercial heating systems, and steel construction materials that could support multi-story dwellings. Designed with quality materials that have withstood the ages, today, these buildings feature all the upgrades a college student could wish for, if that is, they can afford it.
With loads more amenities than on-campus housing options, such as swimming pools, private fitness centers, package delivery services, updated kitchens with granite countertops, and full-sized appliances, these apartments range in size from studios to 4-bedroom units. Many have en suite bathrooms and come fully furnished. Along with apartment buildings, Tuscany Canterbury is also home to single-family houses with architectural styles ranging from English Tudor (the Canterbury) to Mediterranean (Tuscany).
Two parks border the neighborhood, Stony Run and Wyman Park, and as such, its woodland boundaries are jagged. Tuscanay Canterbury is bordered by University Parkway and the Homewood campus of Johns Hopkins University to the south. Western boundaries include Linkwood Road and Loyola University, while Charles Street runs to the north and east, widening as it curves westward, passing Guilford.
Bike lanes can be found along University Parkway and on Charles and 39th Streets. While this neighborhood feels more spread out than in the city center, due to population density from its high-rise apartment buildings, it's far from suburban. Sidewalks are in good shape, and pedestrians abound.
Mass transit options include MTA Local Link 51 and 91, both of which travel to the Inner Harbor. The Light Rail stops at Cold Spring Lane and connects rail travelers to Penn Station, where riders can pick up the MARC train to Washington DC or take Amtrak's Northeast Regional Direct to destinations along the East Coast. The Purple Route of the free Charm City Circulator bus terminates at MedStar Union Memorial Hospital in Charles Village, just 1 mile east, connecting the neighborhood with sights Downtown, at the Inner Harbor, in Harbor East, Fells Point, and Federal Hill.
It's easy to drive around here, but watch traffic speeds. Cars can access Interstate 83 at Falls Road in Hampden (Exit 8), along Cold Spring Lane (Exit 9), or at Northern Parkway (Exit 10). There is street parking, and most apartment buildings offer underground parking for an additional fee.
While there are no standalone commercial buildings in the neighborhood, restaurants in Tuscany Canterbury can be found within the walls of its vintage apartments as well as a bit further north on Cold Spring Lane.
A perennial favorite, the Indian flavors of The Ambassador Dining Room draw crowds from far and wide. The stately space within The Ambassador apartment building is known for its Punjabi flavors, like chicken tikka masala and murgh masala, made with a butter sauce. Tandoori and seafood specialties round out the menu, and refreshments include yogurt raitas. Dining at one of its courtyard tables is simply exceptional.
Across the street from Johns Hopkins campus, there are plenty of coeds to be found inside One World Café, enjoying both its vegetarian fare and homey atmosphere. The vast menu features everything from spicy vegetable soups to salads, sandwiches, veggie burgers, enchiladas, and jambalayas. There's something for everyone here, as evidenced by its meat-based entrees for carnivores and the option to substitute vegan mayo and cheese for any of the dairy items. Another plus: it's open late.
On Cold Spring Lane, Evergreen Café serves up sandwiches, salads, and enormous homemade cookies at budget-friendly prices with streetside views. The Evergreen Salad is made with spring greens, cubed honey turkey, green apples, strawberries, mandarin oranges, pecans, and crumbled Gorgonzola. Soft drinks, Zeke's coffee, and a selection of espresso drinks are available, as are its refreshing house-made lemonades.
The tiny Café Kitsch is making waves with its delicious breakfast fare, Cuban sandwiches, chicken salad platters, and smoothies, all cooked to order in a 400 square foot space. Place an order for carryout and then enjoy your meal in nearby Stony Run Park. Desserts include arroz con leche.
And for a real rare find, we highlight a decent bar located in a hotel, Alizee at the Doubletree/Inn at the Colonnade infuses its own vodkas into creative cocktails and offers an array of Happy Hour specials, like margaritas, martinis, and house wines.
Mmm. Just open the door of Pekara Bakery and smell the goodness within. This European-style bakery makes delectable butter croissants, rustic breads, and brioches filled with Nutella, to name just a few.
Shopping in Tuscany Canterbury is all about food at the fabulous new Union Collective on 41st Street, featuring a collection of independent food vendors housed in a former Sears Warehouse. The Charmery ice cream shop has a location here, as does local roaster Vent Coffee. This is also the headquarters for Union Craft Brewery: its most famous pour, Duckpin Pale Ale, has been named among the best beers in the country by Paste Magazine.
The Shops at The Rotunda, on 41st Street, has a Starbucks as well as an organic market and juice bar called Mom's. For bigger grocery orders, head to the Giant Food on 33rd Street by Medstar Union Memorial Hospital.
Boutique lovers and thrift hunters will love the independent retailers in nearby Hampden. There are many specialty women's clothing stores there, such as Caravanserai on The Avenue, The Parisian Flea, and Doubledutch Boutique, as well as home goods stores like Strawberry Fields and In Watermelon Sugar. And Atomic Books is one of the best comic book stores in all of Maryland.
Architecture enthusiasts, get out your walking shoes and take a stroll through Tuscany Canterbury, with a range of styles from English Tudor to Mediterranean and more. Baltimore Heritage offers a great walking tour of the historical area; check their website for dates. Tour guides always stop at the 1892 Victorian farmhouse on Highfield Road: just 14 feet wide, it's the neighborhood's oldest home. The Art Deco condo building, the Warrington, was completed in 1927, just two years before the Great Depression, while the circa-1930 Ambassador building is a delightful mix of Gothic and Tudor styles. Its ornate lobby has Venetian glass pendant lighting, and its apartments feature 9-foot ceilings. On the other end of the architectural spectrum, the modernist Highfield House was designed by Mies van der Rohe in 1964. He was also responsible for the Charles Center office complex by the Inner Harbor, which sparked Downtown Baltimore's post-Industrial revival.
Fed by the stream known as Stony Run, Stony Run Park cuts a pie-shaped slice into Tuscany Canterbury's northwest corner. Following an old rail line, the Stony Run Trail traverses three woodland miles until it meets the Jones Falls at Lake Roland. The 88-acre Wyman Park, which runs the length of Johns Hopkins University, is known for its tracts of beech trees and was hailed by the Olmsted brothers, who helped design it, as one of the most picturesque places in Baltimore. Both make for nice offline escapes away from the city's hustle and bustle as well as from the classroom.
The Maryland Space Grant Observatory, on the campus of Johns Hopkins University, hosts public lectures and stargazing events on clear Friday evenings; check their website for times.
Tuscany Canterbury is about as centrally located as a student can get to Johns Hopkins University and Loyola University — even students from nearby Morgan State University, MICA, and the University of Baltimore like to call this neighborhood home. The rents might be high, but the area's proximity to campuses as well as its fine dining establishments and lush greenery place it at the head of the class for students seeking off-campus residential options.
We rate and sort every listing based on fair market rent.