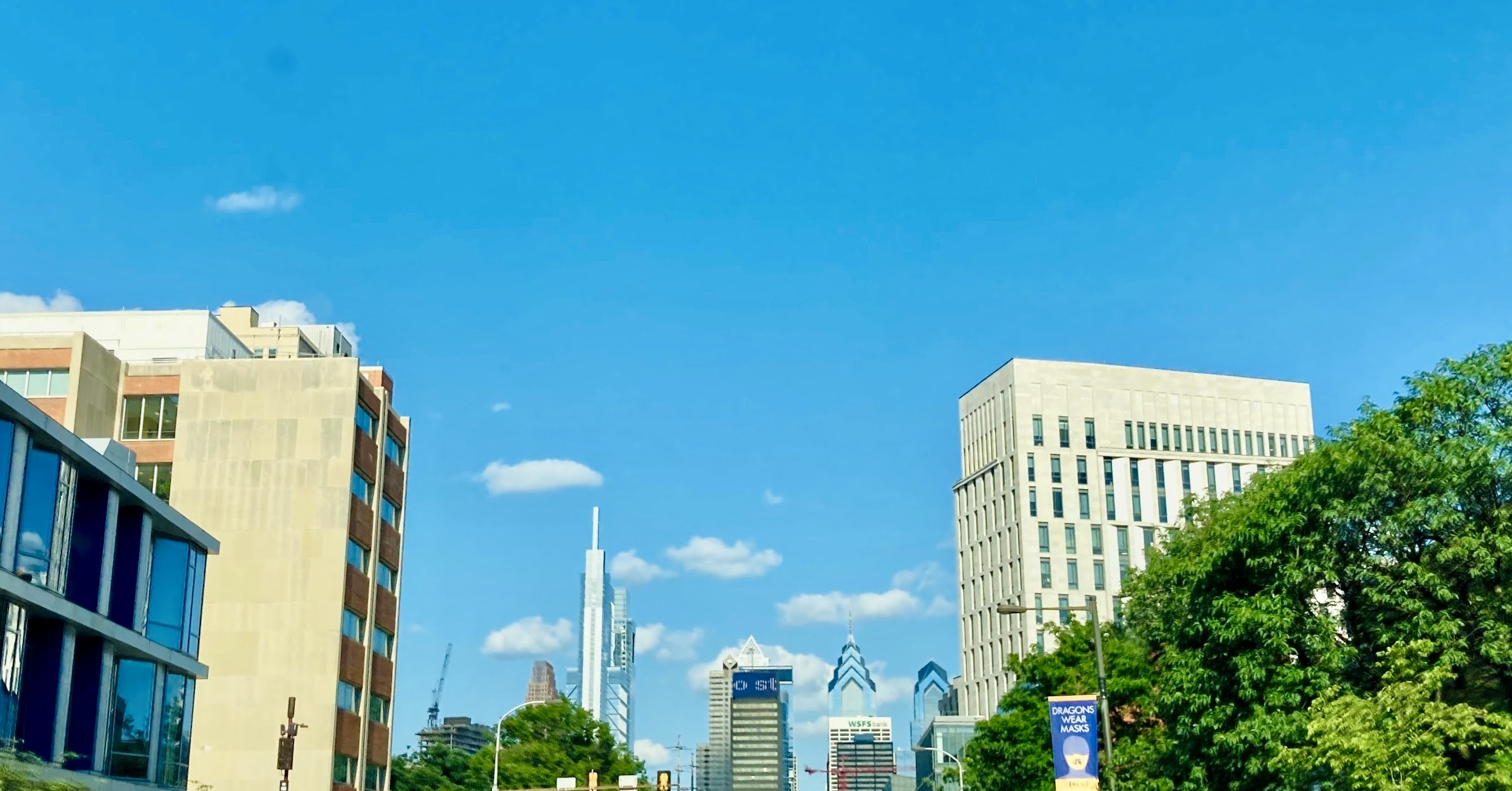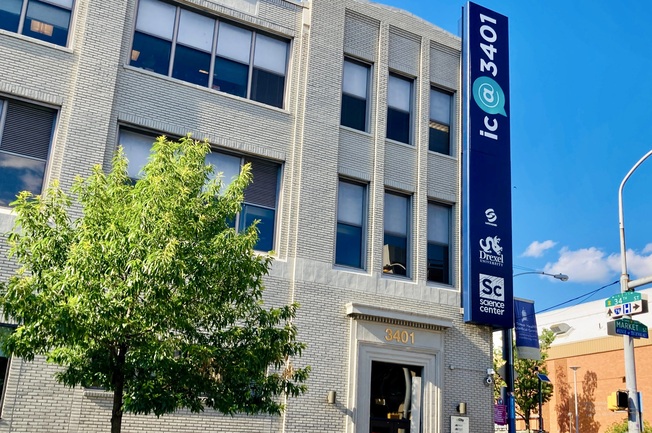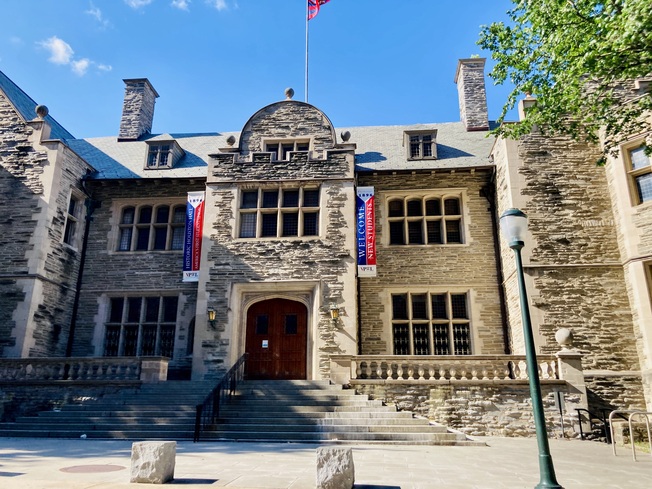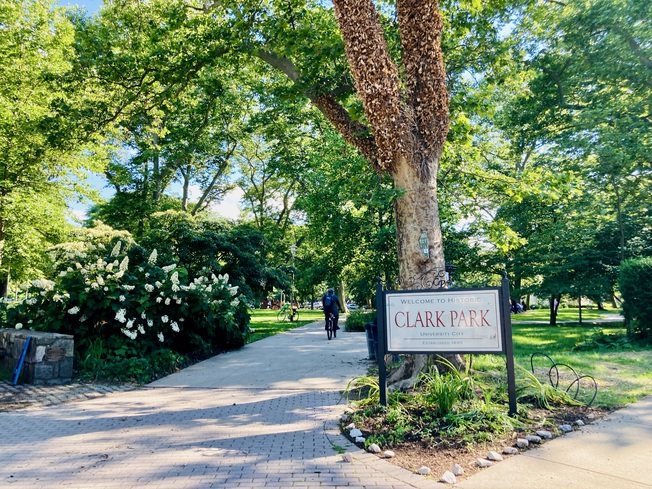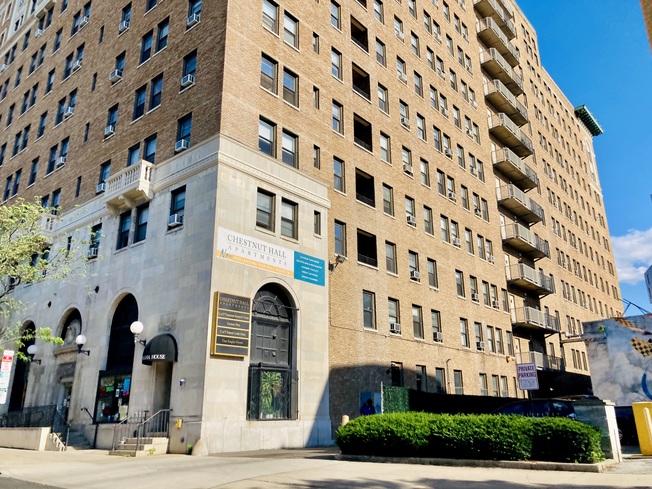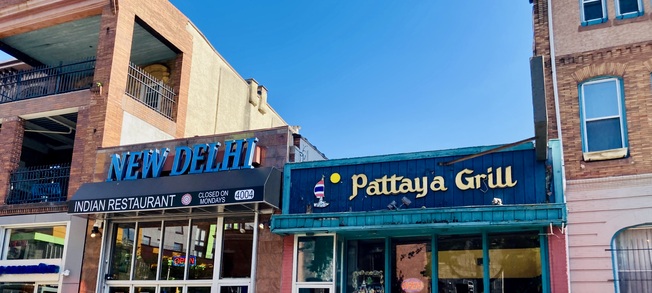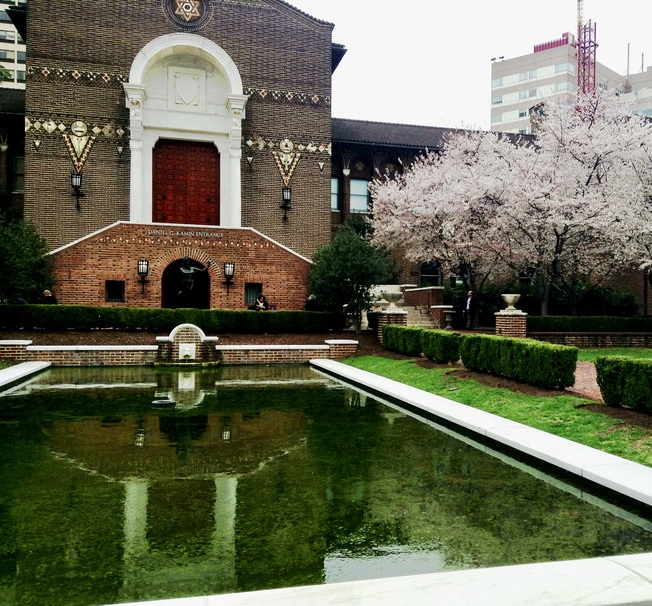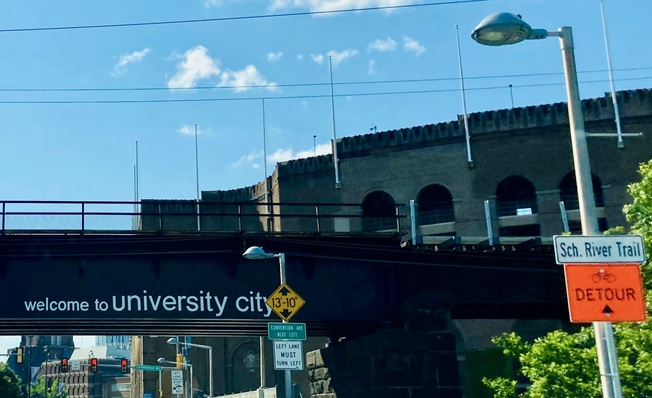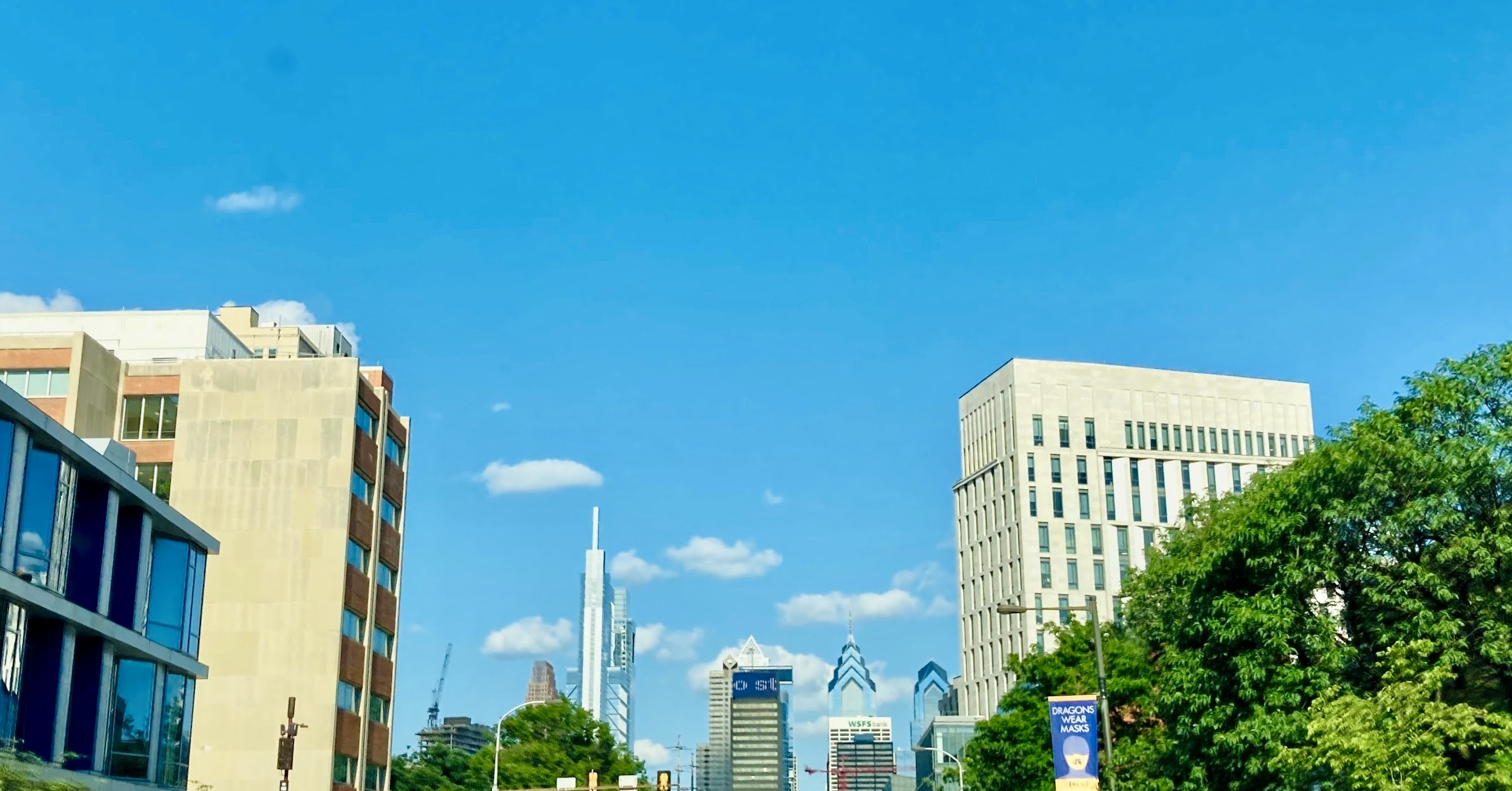 ---
| | Median Rent | Median Sqft |
| --- | --- | --- |
| Studio | $1,148 | 582 sqft |
| 1 Bed | $1,400 | 703 sqft |
| 2 Beds | $1,585 | 959 sqft |
| 3+ Beds | $2,900 | 1,503 sqft |
The name says it all: University City is like a small city in itself, encompassing several major academic institutions and their campuses. The University of Pennsylvania, Drexel University, the University of the Sciences, and the Restaurant School at Walnut Hill College are all located within its borders. And while University City occupies a section of the larger West Philadelphia neighborhood, the district has a personality all its own. Tucked between beautifully landscaped university grounds dotted with museums and libraries, you'll find coffee shops, bookstores, street food stalls, and craft beer bars catering to an academic crowd. Much of the resident population is university-affiliated, too: students, professors, physicians, and scholars work and live in University City.
The neighborhood stretches west towards leafy Clark Park, north to the commercial area along Market Street, and south and east to the shores of the Schuylkill River. West Philly is known for its diversity and its easy access to sprawling Fairmount Park, one of the country's largest urban recreation areas. University City residents benefit from both, enjoying restaurants that serve cuisines from all over the world, plus plenty of green space to walk, cycle, or just relax. From here, Center City can be easily reached across a series of river bridges, making this one of the most convenient areas to base yourself in Philadelphia.
University City occupies the southeast section of West Philadelphia, bordered by the curving Schuylkill River along its eastern edge. Most of the neighborhood is extremely walkable and bikeable. In fact, in University City, it's often easier to walk or cycle than drive. Most errands can be accomplished on foot, and pretty much everything you'll need on a day-to-day basis is available in the area.
A series of bridges cross the Schuylkill River, connecting University City to the east side of the city. From north to south, Market Street Bridge leads directly to City Hall and the heart of Center City. The Chestnut Street and Walnut Street Bridges follow a similar path, offering easy access to Center City and the Rittenhouse Square area. And South Street Bridge, particularly cyclist-friendly with its own bike lane, provides access to Fitler Square and Naval Square. From any of these neighborhoods on the other side, it's easy to merge onto the riverfront Schuylkill River Trail. A 75-mile multi-use trail, it's protected from traffic and extends north to Valley Forge National Park. The Schuylkill River Trail is popular for recreational rides, and locals also use it to walk or cycle to and from the city center from northern neighborhoods like East Falls and Manayunk.
30th Street Station, Philadelphia's main train station, is located in University City. It receives Amtrak trains, and it's also a subway station on SEPTA's Market-Frankford Line), so it's a convenient jumping-off point for travel to many destinations. Further south in the neighborhood, SEPTA Regional Rail trains also serve Penn Medicine Station (formerly University City Station). These include the Wilmington/Newark Line Regional Rail, the Media/Elwyn Line Regional Rail, and the Airport Line with direct access to Philadelphia International Airport.
SEPTA subways, buses, and trolleys also offer service to and from the neighborhood. The Market-Frankford Line, a subway line, runs east-west throughout northern University City, with many stops along Market Street. SEPTA Trolley lines 10, 11, 13, 34, and 36 also criss-cross the area, traveling east to the heart of the city.
Many University City residents do not have cars. Street parking is difficult, and though some buildings offer dedicated spaces or spots in paid lots, you can easily do without a vehicle. In comparison with the busy streets right around the university campuses, parking is somewhat easier around more residential areas like Clark Park.
It stands to reason that University City is home to excellent coffee shops, restaurants, and bars, given the large student population and the constant movement of doctors, nurses, scientists, professors, and undergrads. Near Penn's campus, United by Blue is an eco-conscious cafe and retail shop serving fantastic coffee and pastries. Closer to Drexel University's campus, try Green Line Cafe, or if you have time to sit down and have a more leisurely breakfast, charming Sabrina's Cafe. Further west, near Clark Park, stop into a busy location of ReAnimator Coffee, one of Philly's favorite micro-roasters. Other great coffee shops in University City include Vagrant Coffee or Knockbox Cafe (just as beloved for its breakfast sandwiches as it is for its coffee).
Restaurants in University City range from street food carts conveniently parked outside university hospitals and buildings to hole-in-the-wall establishments serving cuisines from around the world to upscale dining experiences. Gastropub White Dog Cafe is good for beers and burgers, Renata's Kitchen is a friendly BYOB serving Mediterranean-inspired dishes, and Han Dynasty specializes in modern Szechuan cuisine and creative cocktails. Terakawa, with a second location in Chinatown, is one of Philadelphia's top picks for traditional ramen. Further out from the universities on Walnut Street, Manakeesh Cafe Bakery & Grill is a local staple specializing in Lebanese food. Dine in or take out, but don't miss tea and pastries from the freestanding cafe on one side of the restaurant. Scattered around the area, you'll find Ethiopian, Mexican, Pakistani, and Vietnamese eateries, to name just a few. Most of these are located along Baltimore Avenue and Walnut Street.
University City has a number of casual bars centered around campuses in the area. City Tap House is a popular pub near Penn. Local 44 is a corner bar with a wide selection of craft beers. Further west, in the Cedar Park area, Booker's Restaurant & Bar is a cozy spot with cocktails, craft food, and Southern food. Nearby, the Barn boasts delicious drinks and tacos, and Wine Garden serves al fresco wines by the glass.
There are many grocery stores in University City, including Aldi, Acme, Save A Lot, and ShopRite. You'll also find Supremo, a large market specializing in Latin American products, and a new location of GIANT Heirloom Market. Wine and spirits shops, beer stores, family-run minimarkets, and specialty food stores are scattered throughout the neighborhood. Clark Park hosts a popular farmer's market on Thursday afternoons and Saturday mornings.
University City isn't a big shopping destination. But it has the kinds of practical stores you'd expect around university campuses: bookstores, large and small, secondhand clothing shops, and mainstream retailers like Urban Outfitters. A few highlights include the environmentally-minded gear at United By Blue, which doubles as a fantastic coffee shop and a hub of social activism. For vintage homewares, Jinxed West Philly, just off Clark Park, is a joy to browse through, with several other locations around the city. Another fun place to find a unique souvenir is the Philadelphia Zoo Gift Shop, located within the zoo complex.
Wander through the campus of the prestigious University of Pennsylvania, stopping at the Penn Museum to view an impressive collection of archaeological and anthropological artifacts from all over the globe. Then catch a breeze at waterfront Penn Park, with views of the Schuylkill River and the city skyline. Circle back around to elegant 30th Street Station, an architectural landmark opened in 1933. Today, the grand building is one of the country's busiest train stations. There's a large food court inside; grab a coffee and explore the beautifully restored central hall, spotting charming old-fashioned details from antique clocks to mosaic floor tiles.
On the western side of the neighborhood, picturesque Clark Park is a great place to get some fresh air. It has picnic areas, a playground for kids, and a large amphitheater hosting Shakespeare in the Park performances and other special events throughout the year. On Saturdays, the park hosts a lively farmer's market.
Just north of University City, massive Fairmount Park — one of the largest urban green spaces in the US — awaits with a zoo, Japanese gardens, a public swimming pool, tennis courts, and miles of trails to explore on foot or by bicycle.
University City has the city's largest student population, as it is home to Drexel University, the University of Pennsylvania, the University of the Sciences in Philadelphia, and the Restaurant School at Walnut Hill College. A significant number of academics live and work in the neighborhood, and students from other city colleges, like Temple University and St. Joseph's University, regularly venture in to visit the neighborhood's bars and restaurants.
We rate and sort every listing based on fair market rent.