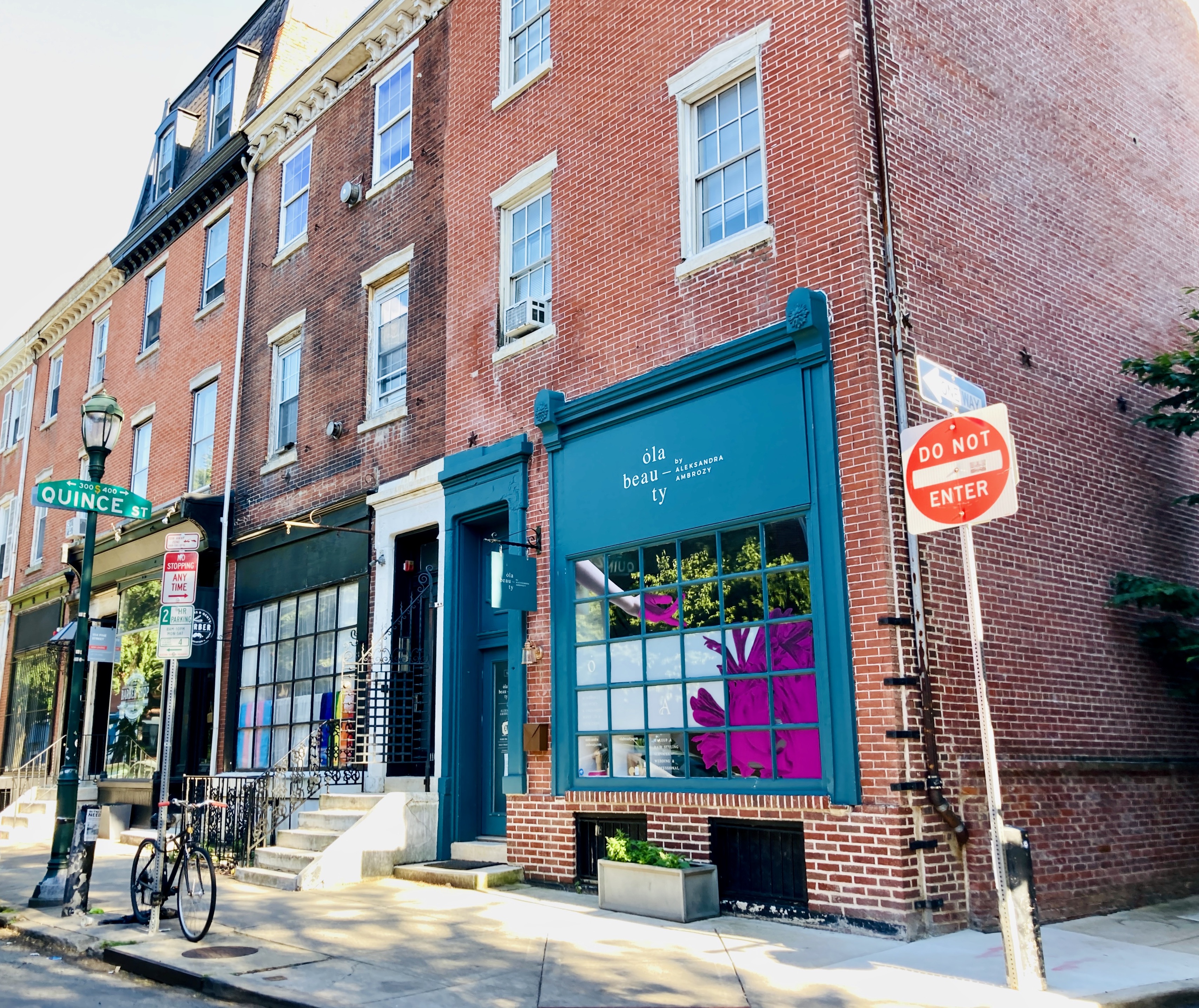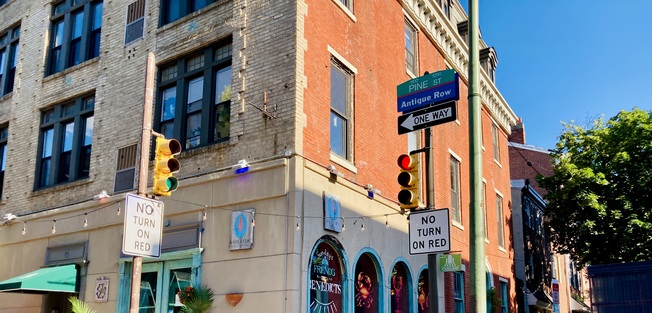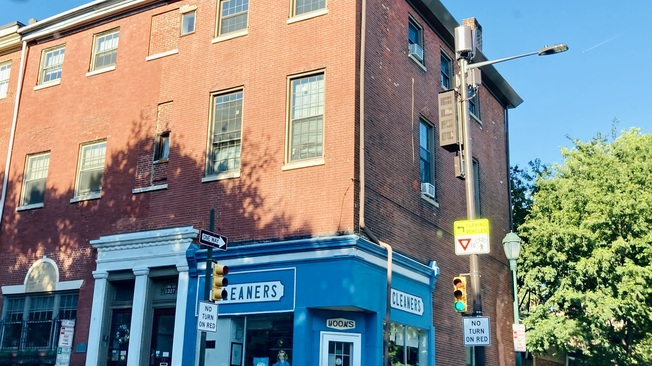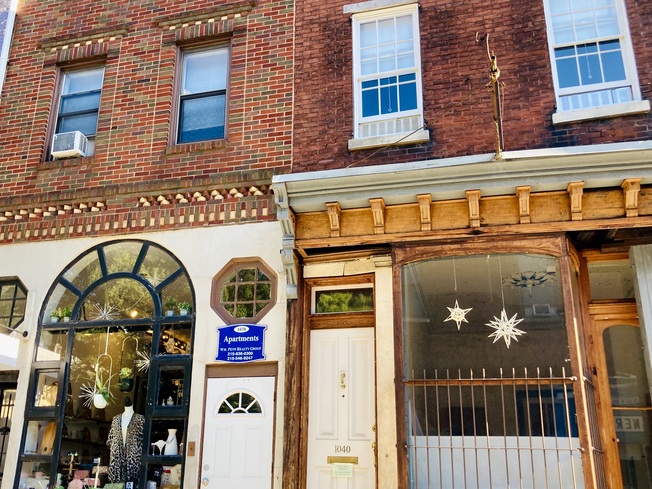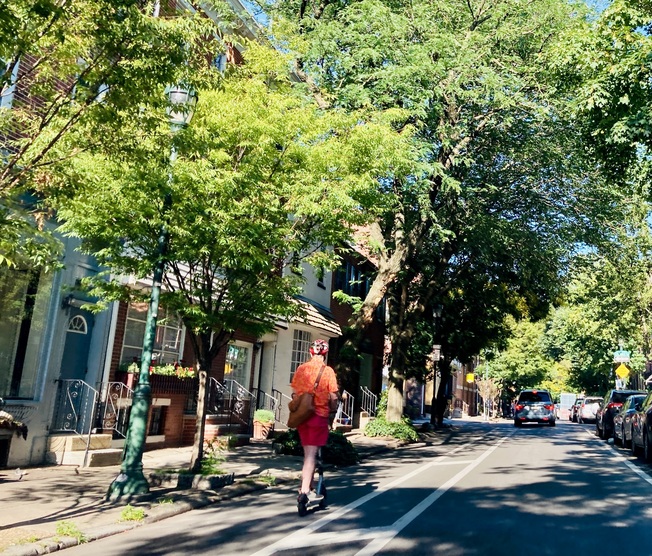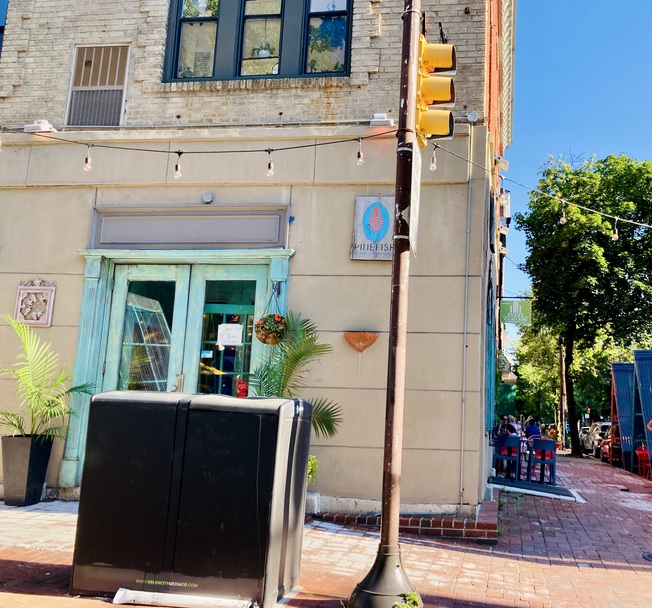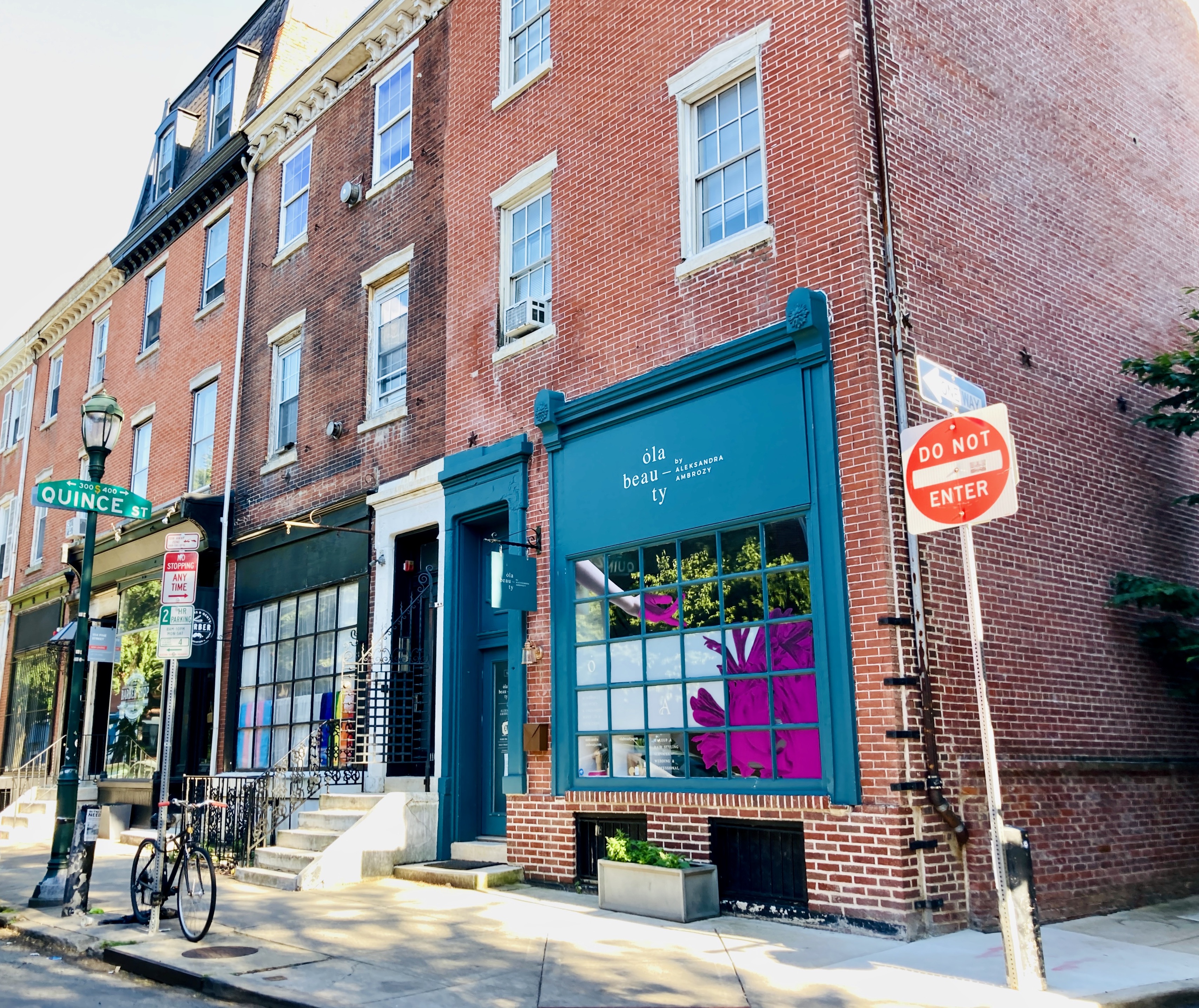 Washington Square West Guide
---
| | Median Rent | Median Sqft |
| --- | --- | --- |
| Studio | $1,376 | 465 sqft |
| 1 Bed | $1,633 | 600 sqft |
| 2 Beds | $1,909 | 800 sqft |
| 3+ Beds | - | - |
Occupying prime real estate in the heart of Center City, fashionable Washington Square West (a.k.a. Wash West) is home to elegant theaters, high-end dining and shopping venues, and one of Philadelphia's oldest squares. It's also the location of Philly's famed "Gayborhood," a rainbow flag-strewn section of town that's full of LGBTQ+-friendly bars and eateries. Small businesses, from indie boutiques to laid-back pubs, thrive along 13th Street, an area known as Midtown Village. And several hospitals, including Pennsylvania Hospital and Jefferson Hospital for Neuroscience, bring in a daily stream of medical professionals.
For such a compact area, "Wash West" packs in a lot of diversity. It's arguably more commercial than residential, but those who live here represent a cross-section of the city. People from all backgrounds love Washington Square West, and it's easy to see why on a stroll down its colorful streets. Wide shaded streets are lined with elegant townhouses and the occasional modern apartment building, plus some older homes that are undergoing renovation. The fact that the area is so centrally located, and offers easy access to so many other neighborhoods, only makes it more attractive.
Washington Square West is bordered by Walnut Street to the north, South Street to the south, S 6th Street to the east, and Broad Street to the west. It's easily one of Philadelphia's most walkable neighborhoods, with many local businesses making it possible to accomplish most errands on foot. It's cyclist-friendly, too. Buffered bike lanes run east and west along Spruce Street and Pine Street; the former extends to Christopher Columbus Boulevard on the riverfront, providing access to the wonderful Delaware River Trail, which is popular with cyclists and pedestrians alike.
The neighborhood is also very well connected by public transportation. SEPTA's Broad Street Line, a subway, travels north and south along the western edge of the neighborhood. Board at Walnut-Locust Station or Lombard-South Station to travel to South Philly and the sports stadiums (to the south) or the Spring Garden area (to the north). A few blocks north of the neighborhood, board the Market-Frankford Line — a subway line that runs east and west — at 13th Street Station. PATCO trains also pass through the area, providing connections between Philadelphia and Camden, New Jersey. There are two stations where you can board, both on Locust Street, a few blocks west of Washington Square. SEPTA buses serve the neighborhood, too. Line 40 stops on South Street, while Lines 9, 12, and 42 stop on Walnut Street.
Street parking in Wash West can be a real challenge. Many residents have dedicated parking spots; applying for a parking permit increases locals' options, too. If you're driving to or from the neighborhood, Broad Street is a major artery heading north and south. A busy interstate, I-95, passes relatively close to the neighborhood. It offers quick access to the sports stadiums and FDR Park (to the south) and New York City (to the north).
Wash West is packed with great cafes, restaurants, and bars. Many of these are located on the blocks around the intersection of Locust Street and S 12th Street, in the heart of the so-called Gayborhood. Highlights among the neighborhood's many coffee shops include Greenstreet Coffee Co., the Last Drop Coffee House, Cogito Coffee, Jiggy Coffee, Capriccio Cafe & Espresso Bar, and Good Karma Cafe. Commercial chains like Starbucks also have several outposts in the area, especially in the streets around the neighborhood's hospitals. An important note for those who subscribe to the belief that breakfast is the most important meal of the day: the city's most beloved breakfast sandwiches, depending on who you ask, are served at Middle Child, a modern deli on S 11th Street. Winkel and Green Eggs Cafe are popular for leisurely weekend brunches.
Now, onto the restaurants in Washington Square West. Dining options abound in the district, whether you're in the market for street tacos, ice cream, or tasting menus with wine pairings. Bud & Marilyn's is a local favorite serving modern American dishes and cocktails with a retro twist. Talula's Garden on Washington Square, with beautiful outdoor seating, is a great spot for a special-occasion lunch. The more casual Talula's Daily is the place to pick up a gourmet sandwich to eat in the park. Tria Cafe specializes in cheese plates and wines by the glass, Kinme is an excellent choice for Japanese food, and Mixto serves creative Latin American cuisine. Old-school Italian BYOB Giorgio's On Pine does wonderful homemade pastas in a historic house that's romantically illuminated by candles at night. Other Italian-American hot spots in the area are Mercato, Ristorante La Buca, and Little Nonna's.
Wash West features a wide range of watering holes. S Camac Street is lined with smaller bars that cater to a diverse crowd. Further east, on S 10th Street, Varga Bar offers cool ambiance and craft beer. Tria Cafe is the best bet for wine enthusiasts. Walnut Street is lined with pubs, taverns, and live music venues. On the other end of the neighborhood, South Street is home to a variety of places to drink and dine.
South Street also features an Acme supermarket and a Whole Foods Market, conveniently located just a block apart. There's another Acme in adjacent Queen Village. Walk a few blocks outside the neighborhood to find additional grocery options like MOM's Organic Market and upscale deli Di Bruno Bros. Several wine and spirits shops are also located in the immediate surroundings. Otherwise, inside Washington Square West itself, the Foodery has gourmet foods and a wide selection of craft beer, and smaller family-run minimarkets and convenience stores sell practical goods.
You'll find independently run shops and boutiques throughout the neighborhood. On and around the intersection of S 10th Street and Pine Street, shops include bridal boutiques, gift shops with ceramics by local makers, art supply shops, stores specializing in homewares, and boutiques catering to pet owners. Ace Hardware, on S 10th Street just south of Locust Street, is conveniently located for neighborhood residents.
A couple blocks north of Washington Square West, Chestnut Street offers a range of stores, including Target. Just beyond that, Fashion District Philadelphia on Market Street is a shopping center with an H&M. Several other large department stores, like Marshalls and Primark, are situated on the surrounding blocks. Jewelers' Row, the city's traditional jewelry shopping district, is located on the blocks immediately northwest of Washington Square.
Washington Square West is named for one of the city's oldest squares. It's one of five original squares laid out by William Penn in the city's original designs. Today, it's a leafy refuge with a central fountain and lots of benches where you can relax beneath the trees. Nearby, an eternal flame burns at the Tomb of the Unknown Soldier, an American Revolution monument. It's an ideal place for a coffee or lunch from the takeout counter at nearby Talula's Daily. Further south in the neighborhood, Seger Park is another greenspace with a playground for kids, recreation and picnic areas, and a dog park.
Just south of Seger Park, on the other side of South Street (technically it's part of South Philly), the Philadelphia Magic Gardens await. This one-of-a-kind indoor-outdoor gallery showcases the whimsical mosaics and collages of artist Isaiah Zagar. Zagar's playful mosaics can be seen all along South Street, embedded into sidewalks and walls. Walking west, then hanging a right on S 11th Street, you'll reach the entry to "the Gayborhood." Officially recognized by the city since 2007, this lively area, filled with bars and restaurants, is immediately recognizable due to the rainbow flags and colorful street signs.
Crossing over Walnut Street, passing the northern edge of Wash West, Philadelphia's historic Old City is easily accessible. Always busy with tourists, it's home to Independence Hall, the Liberty Bell, Betsy Ross House, Elfreth's Alley, Benjamin Franklin's grave, and the National Constitution Center.
No colleges or universities are located in Washington Square West. But the neighborhood is home to medical institutions affiliated with major universities, including Drexel University and the University of Pennsylvania, so there's student activity in the area, and the bars and restaurants of the Gayborhood always attract a youthful clientele. There's a sizeable resident population of students in Wash West, though, that's changing somewhat as the cost of living here rises.
We rate and sort every listing based on fair market rent.