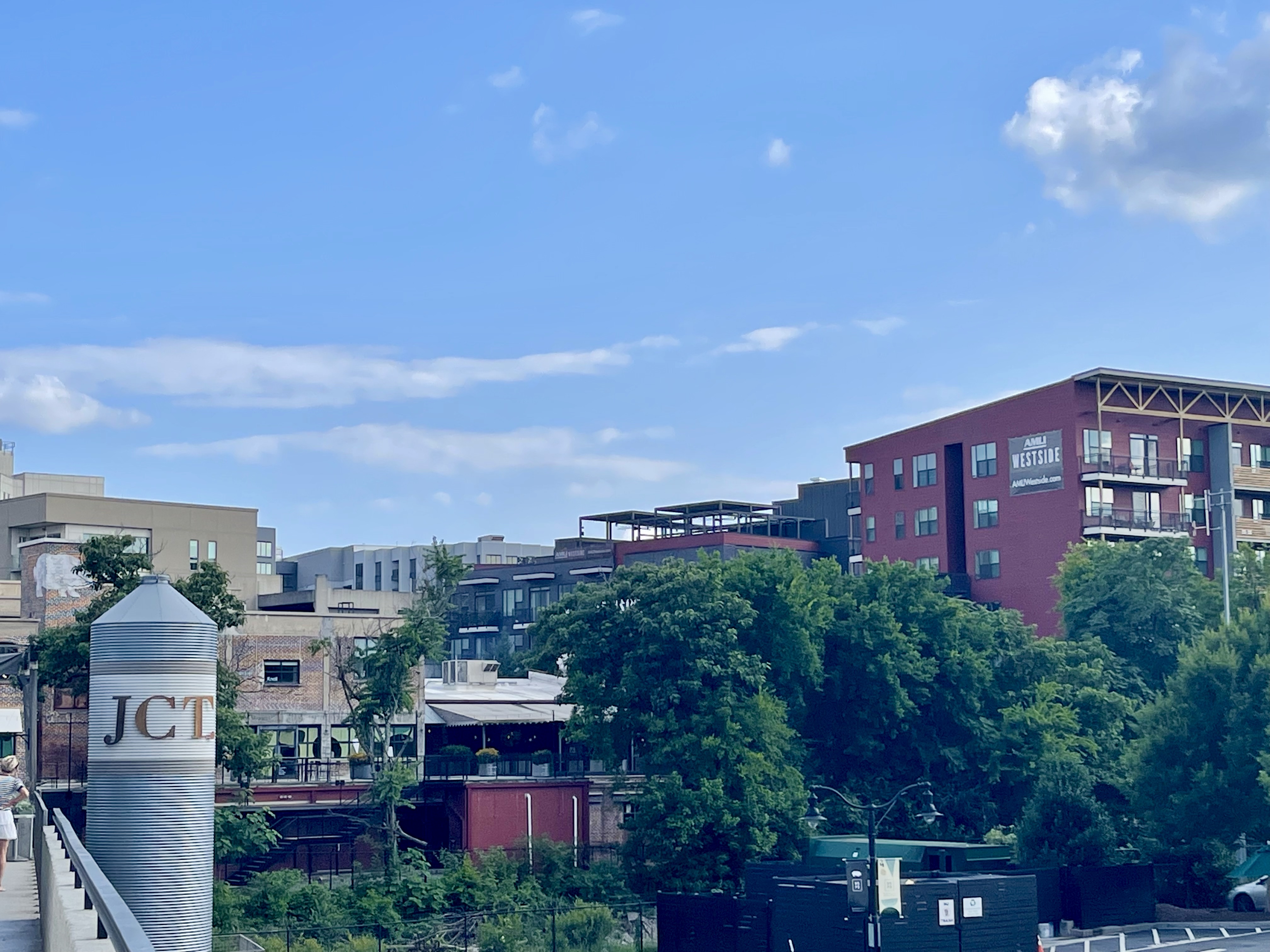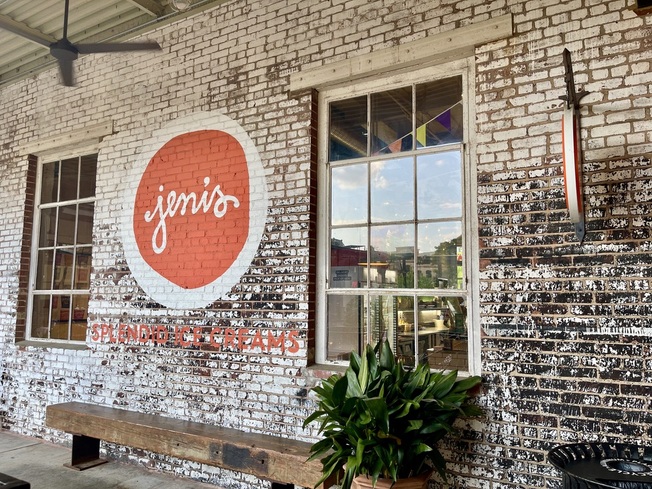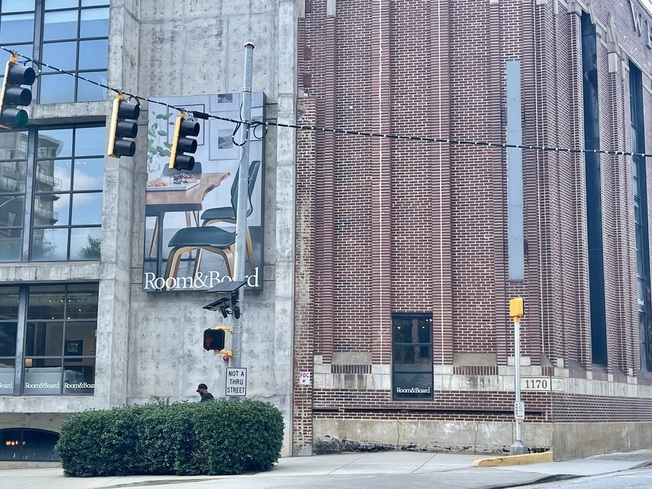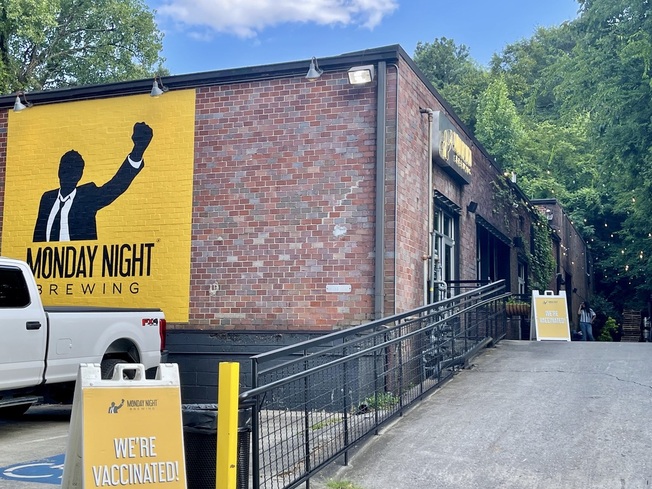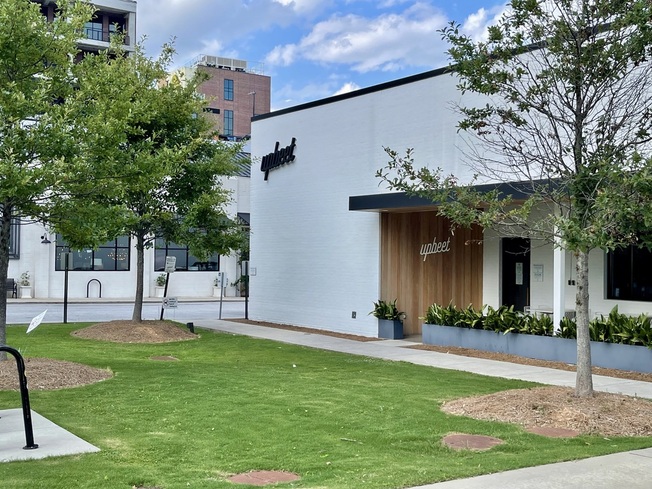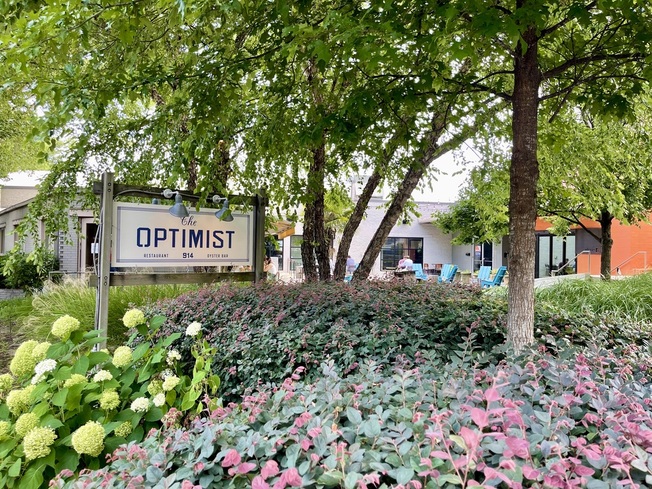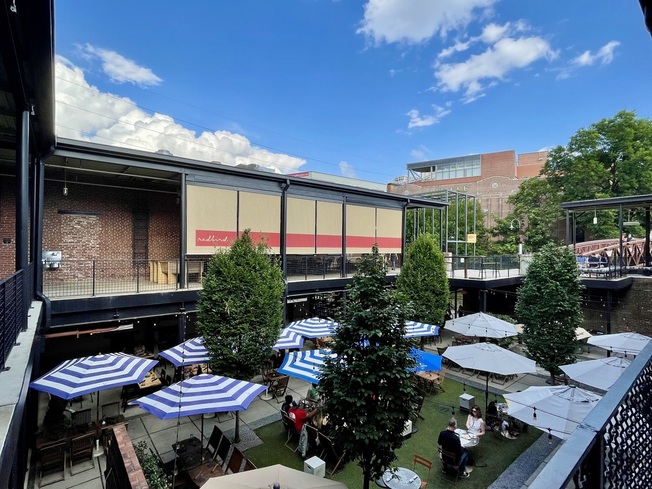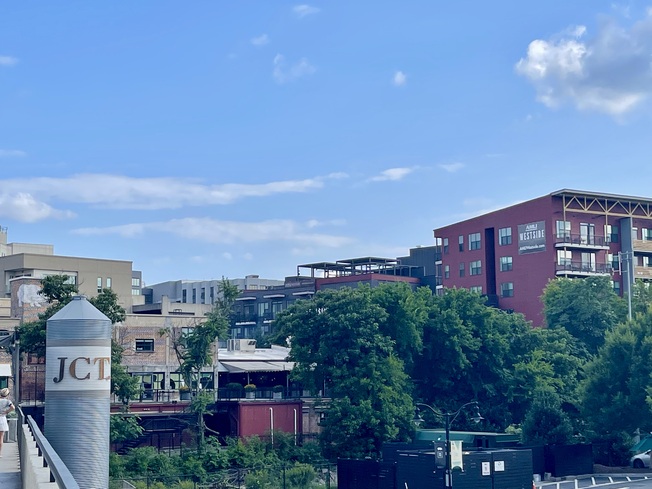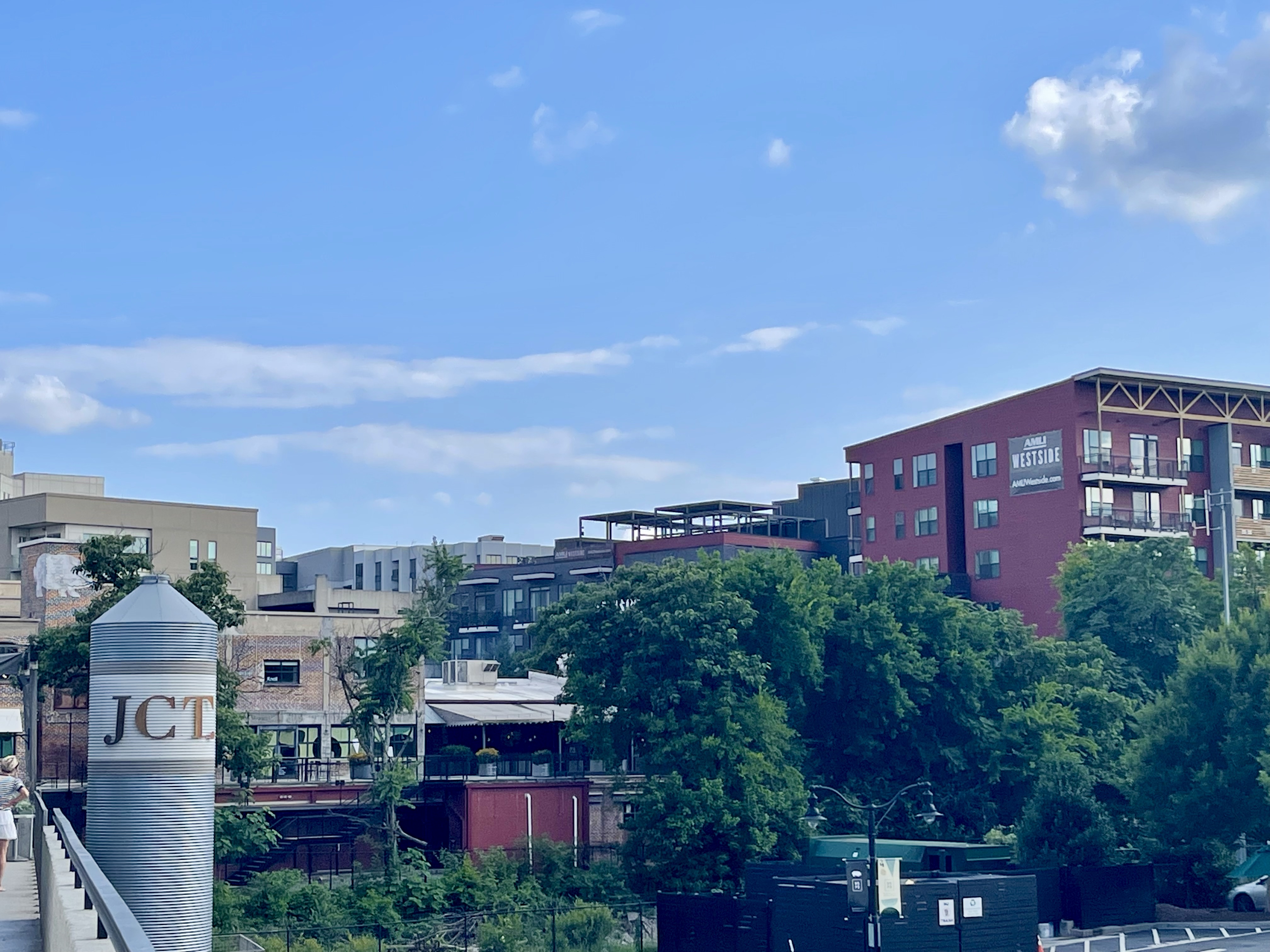 ---
Whether you call it West Midtown or the Westside, this neighborhood is one of Atlanta's hippest places to call home. You might even hear people say that the Westside is the best side, and it's not hard to understand why.
Encompassing over thirteen neighborhoods and historic districts, West Midtown is just 2.5 miles from Downtown Atlanta. The smaller neighborhoods that makeup West Midtown include Adair Park, Berkeley Park, Blandtown, Home Park, Knight Park/Howell Station, Midtown West, Marietta Street Artery, Underwood Hills, Westside Provisions, Bolton, Hills Park, and Riverside.
Once a largely industrial area, recent years have turned this former manufacturing and warehouse district into a neighborhood of artisan boutiques, see-and-be-seen restaurants, upscale apartments, and chic lofts. Rental homes and apartments in West Midtown include low-rise and high-rise buildings, duplexes, and bungalow-style homes (some of which date back to the late 1800s (renovated, of course). Dubbed the Westside Design District due to its various interior design showrooms, fabric stores, and art galleries, West Midtown has a creative vibe. The neighborhood is even home to four art centers.
Despite its current 'it' status, West Midtown has a tumultuous past. Much of Atlanta's Civil War happenings took place in and around West Midtown. The Norfolk Southern rail lines, which are still in operation in the neighborhood, were used by General Sherman to invade Atlanta in 1864, and many of the buildings in the area overlook those very rail lines. It is not uncommon to see or hear a train hugging down the line.
For years, West Midtown's buildings sat empty. From 1998-2007, gentrification efforts centered around what's now known as Westside Provisions District, a bustling live-work-play area. Some might say that WSPD, as it is often abbreviated, launched the regrowth of West Midtown. Regardless of who takes credit, there's no denying that West Midtown is one of the most up-and-coming neighborhoods in Atlanta today.
When it comes to getting around West Midtown, your best bet is by car, as the neighborhood is not as accessible via public transportation as others in Atlanta. If you must use public transportation, you can take a Red or Gold Line train to the Midtown MARTA (Metropolitan Atlanta Rapid Transit Authority) station. Catch Bus 12 or 14, which will drop off along Howell Mill Road, the neighborhood's main thoroughfare.
Within the neighborhood's shopping areas, there are sidewalks for walking, and there are some bike-friendly routes in West Midtown, too. One stretches from West Midtown through Atlantic Station and back to Midtown. There are also bike lanes along portions of Howell Mill Road, most extensively as the street approaches Downtown Atlanta as well as merges with roads connecting to the western parts of Georgia Tech's campus.
West Midtown is a foodie destination, with a high concentration of Atlanta's newest eateries. Whether you're searching for an ice cream fix at Jeni's or a fantastic sit-down meal at Bacchanalia, West Midtown has you covered. The restaurants in West Midtown center around each of the neighborhood's more concentrated districts. There's Westside Provisions District where lively yet casual restaurants like Forza Storico, Redbird, and Aziza sit alongside quick, counter service bites such as FarmBurger. JCT Kitchen is one of the oldest restaurants at WSPD and is owned by Atlanta chef Ford Fry. It is located along the train tracks, hence its abbreviated "junction" name, and serves gourmet Southern favorites. Upstairs, at JCT Bar, a condensed menu is served while live music serenades. Another Fry staple, The Optimist, is just a few blocks South and presents an extensive seafood selection. Guests especially enjoy the oyster bar's putting green while sipping drinks or waiting for a table.
There's no shortage of Tex-Mex in West Midtown either. A local favorite, Nuevo Laredo is known for its brisket; Taqueria del Sol serves unique tacos (and a secret menu that includes dessert), while Bone Garden Cantina offers what they call a "homestyle Mexican menu."
West Midtown is also known for its breweries, thanks to its many warehouse spaces. Notable favorites include Monday Night Brewery, Bold Monk, Fire Maker Brewery, Scofflaw, and Steady Hand. There's also a cidery, Urban Tree, which rounds out the micro-brewing with a beer, or cider, for all.
For the late-night crowd, there are a few bars that stay open well into the wee hours. Little Trouble is a dimly lit Japanese-fusion bar and restaurant. Northside Tavern is a live-music institution with concerts seven days per week. And for brunch the next day, it's all about West Egg.
Grocery stores in West Midtown range from small independent markets to large chain retailers. Moores Mill Center, found in West Midtown's Bolton neighborhood, is home to a Publix. There is also a Kroger and a Walmart on Howell Mill Road in Berkley Park, which is about an 8-minute drive from the heart of West Midtown. In neighboring Atlantic Station, there is a second Publix as well as a Target. For a smaller grocer in West Midtown, Star Provisions is a European-style market and cafe with a counter serving cheeses, meats, and bakery items.
The best shopping in West Midtown can be found at Westside Provisions District (WSPD). Anchored by Atlanta menswear store Sid Mashburn, home stores Serena and Lily and Room and Board, and several other shops, this is the place to find everything from clothing to home decor. A free-standing Anthropologie is found alongside stores such as Atlanta gift store Peridot. There's also California cool Hudson Grace and eyewear mainstay Warby Parker. What started in 2008 as a few unsuspecting buildings housing boutiques and eateries now spans more than 261,800 square feet (over 10 acres).
Nearby, twenty-four stores ranging from big brand names to small local businesses are tenants at Atlantic Station. Shops include national chains such as Athleta and H&M and locally-found retailers such as Fab'rik. Free 2-hour parking is available in the underground deck for any of the stores and restaurants, making Atlantic Station a great option for in-town shopping. Atlanta's IKEA is also found at Atlantic Station.
Art galleries are also plentiful in West Midtown. Gregg Irby Gallery features 3,400 square feet of up-and-coming and established artists. The gallery hosts everything from opening events to art classes.
Additionally, West Midtown has a variety of antique stores to peruse and shop. Westside Market includes over 100,000 square feet of retail space with vendors selling everything from art to soap and vintage clothing to mid-century furniture. 14th Street Modern Home and Vintage features 65,000 square feet of antiques in one building.
Interestingly, in West Midtown, it's hard to separate things to do from places to dine and imbibe. There are several adult playgrounds in the area, such as Top Golf, a corporate driving range, indoor mini-golf, Puttshack, and Painted Duck, a duckpin bowling alley; each establishment serves up food and drink menus alongside the fun and games.
To add a little culture to the hood, there's Out Front Theatre Company, Atlanta's premier LGBTQIA+ theater company, which hosts musicals, plays, and cabarets throughout the year. King Plow Art Center is a music and creative venue that also brings in performance artists regularly. Atlanta Contemporary organizes over 100 programs each year to bring education and awareness to the contemporary art scene.
Art lovers can choose from four art centers in West Midtown, including Atlanta Contemporary Art Center, Westside Cultural Art Center, King Plow Art Center, and The Goat Farm Arts Center.
Want to make sure your four-legged BFF is as active as you are? Take your pooch over to Fetch at The Works. Fetch is Atlanta's coolest dog park made for pups and their owners. There is a membership fee for dogs, but all humans can go and play with the animals while enjoying a spirit or two, too. What's better than canines and craft cocktails?
Opened in summer 2021, Westside Park has unseated Piedmont Park as Atlanta's largest greenspace. Within its 280 acres, there is a reservoir, panoramic views of the Downtown Atlanta skyline, ADA accessible trails, and more.
Georgia Institute of Technology borders much of West Midtown. Georgia State University and SCAD are also easy to get to from the neighborhood by car.
We rate and sort every listing based on fair market rent.