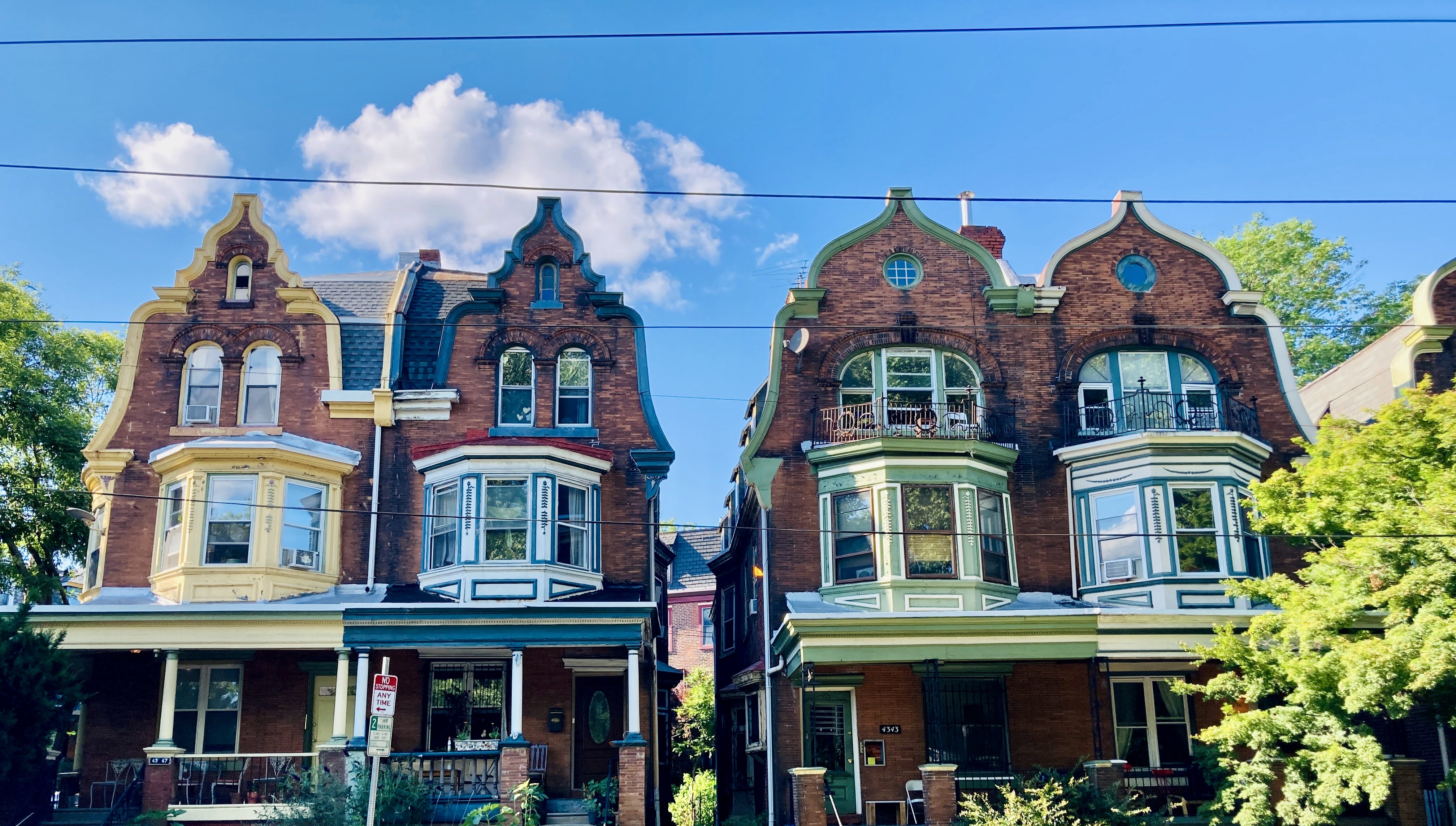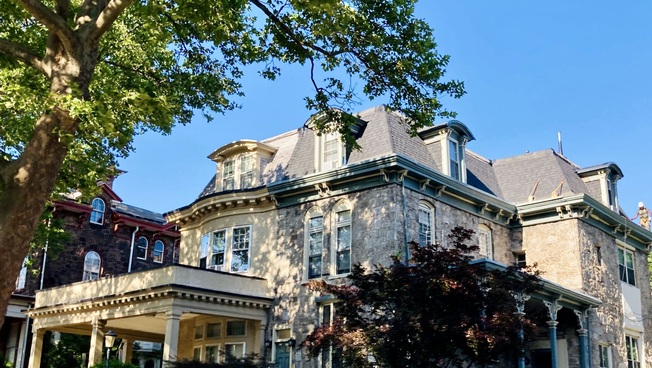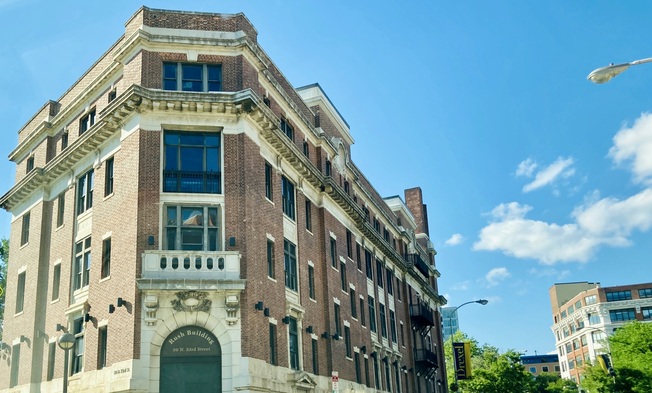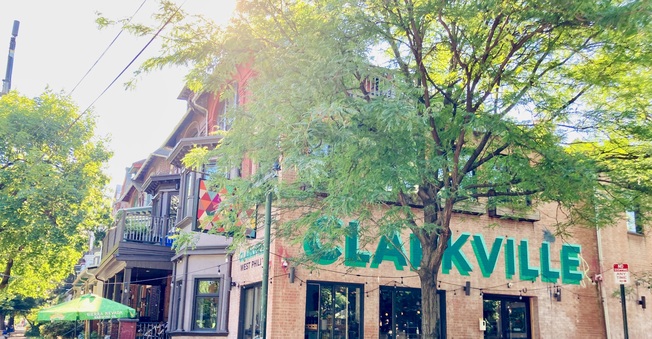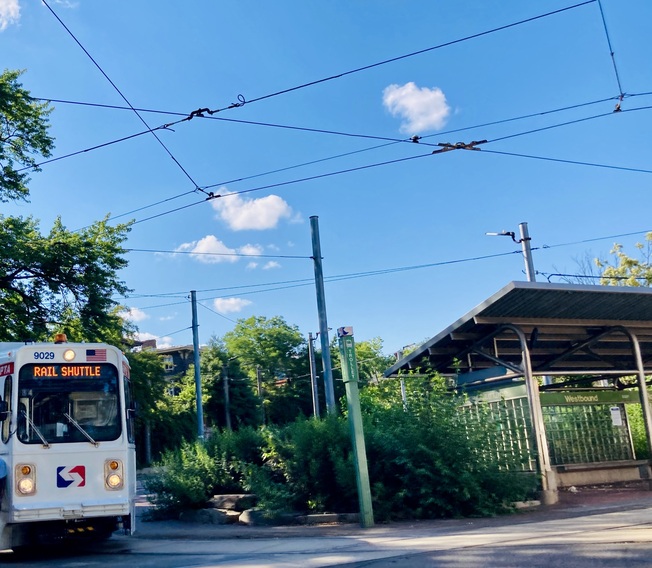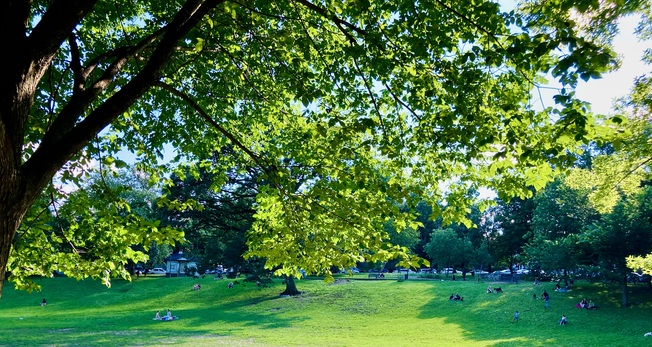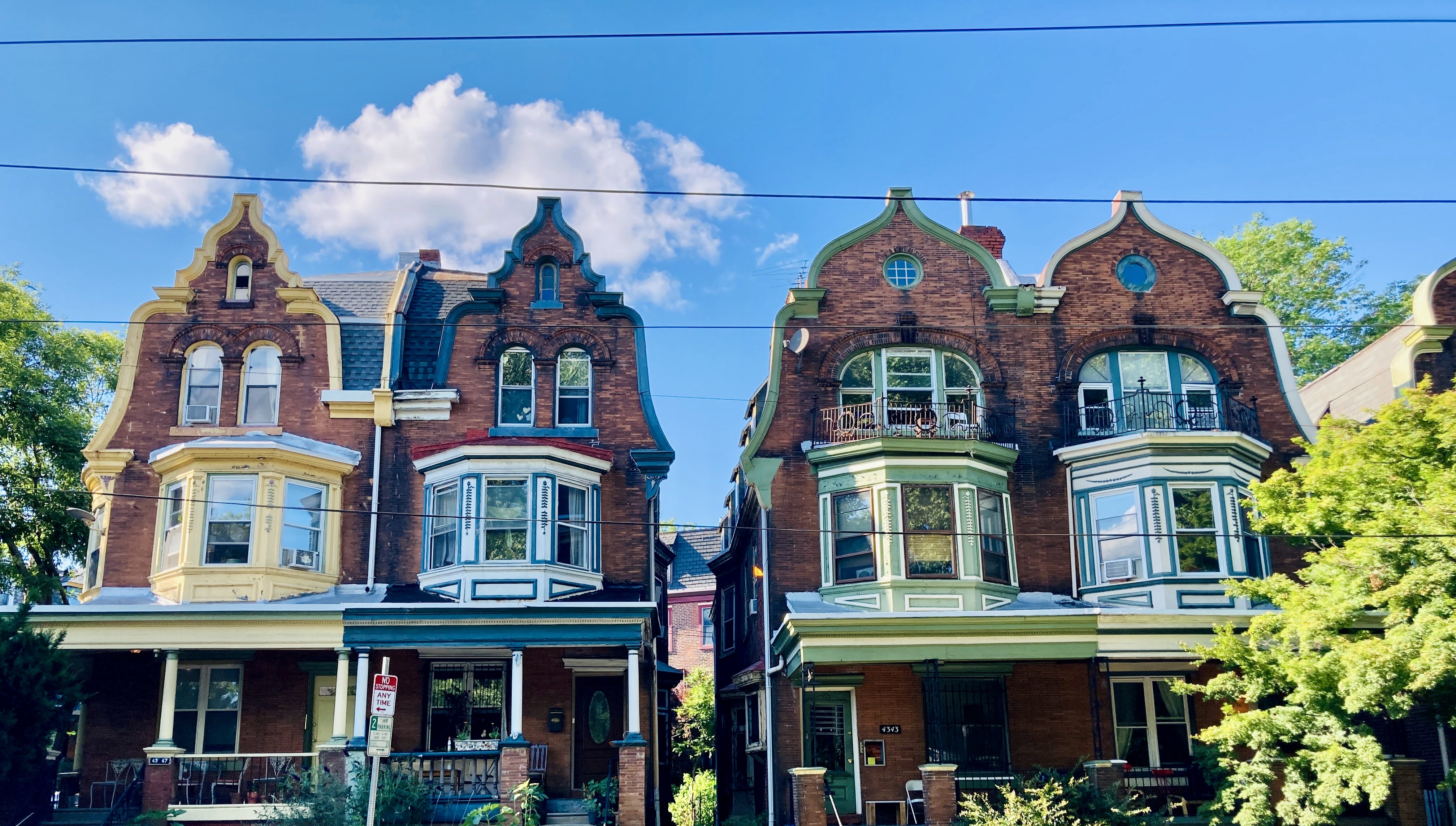 ---
| | Median Rent | Median Sqft |
| --- | --- | --- |
| Studio | $1,300 | 470 sqft |
| 1 Bed | $1,200 | 532 sqft |
| 2 Beds | $1,400 | 885 sqft |
| 3+ Beds | $1,750 | 1,140 sqft |
With a population of outdoor enthusiasts, academics, and people from a range of socioeconomic backgrounds, West Philadelphia is arguably the city's most culturally diverse neighborhoods. As noted in the theme song of the 1990s tv sitcom The Fresh Prince of Bel-Air, pockets of crime exist here. But West Philly has grown and developed since then and is home to miles of riverfront cycling paths, Japanese gardens, art galleries, bookshops, coffee shops, bars, and restaurants serving every kind of cuisine imaginable.
Within this sprawling neighborhood, you'll find the greater bulk of Fairmount Park (one of the largest urban parks in the country), the Philadelphia Zoo, and several world-class universities and hospitals, including the University of Pennsylvania and the Children's Hospital of Philadelphia (CHOP). Housing in West Philadelphia ranges from high-rise condo buildings to classic rowhouses to older mansions that have been restored and divided into apartments.
West Philadelphia covers a lot of ground. As with many other city areas, its boundaries are not universally agreed upon. But generally speaking, its northwest border is busy City Ave (also the northwest border of the city of Philadelphia itself) and Cobbs Creek to the southwest. The district stretches to the western shore of the Schuylkill River, and its southern border is often considered SEPTA's Media/Elwyn Line.
Many parts of West Philly are very walkable and/or bikeable. In University City, for example, it's easier to walk or cycle than drive, and nearly any errand can be accomplished on foot. Fairmount Park itself, and some of the residential areas around it, are extremely pedestrian-friendly. A major cycling thoroughfare extends along the riverfront on Martin Luther King Jr Drive; there's a dedicated bike path, and the road itself is often closed to traffic and only open to cyclists and pedestrians. Some of the poorer areas of West Philly aren't necessarily safe for a stroll. Local opinions and perspectives vary widely, but most would agree that the area west of 50th Street can be dangerous, particularly after dark.
A series of bridges span the Schuylkill River, connecting West Philadelphia to Center City and the art museum area. From north to south, the Falls Bridge crosses over to East Falls, the Strawberry Mansion Bridge connects to the Allegheny/Strawberry Mansion area, Girard Bridge leads to Brewerytown, Market Street Bridge leads to Center City, and South Street Bridge offers access to Fitler Square. From any of these neighborhoods on the east side, it's easy to hop on the riverfront Schuylkill River Trail. A 75-mile multi-use trail, it's almost entirely protected from traffic and currently extends north to Valley Forge National Park. It's great for recreational rides, and locals also use it to walk or cycle to and from the city center from northern neighborhoods like East Falls and Manayunk.
West Philly is well served by public transportation, too. 30th Street Station, Philadelphia's main train station, is located here; it's also a subway station (on SEPTA's Market-Frankford Line) and an Amtrak station, so it's a jumping-off point for travel to many destinations.
SEPTA trains, trolleys, and buses criss-cross the neighborhood. In the heart of the university area, Penn Medicine Station (formerly University City Station) is served by various Regional Rail lines, including the Wilmington/Newark Line Regional Rail, the Media/Elwyn Line Regional Rail, and the Airport Line with direct access to Philadelphia International Airport. The Market-Frankford Line, a subway line, runs east and west through the neighborhood, with many stops along Market Street.
SEPTA Trolley lines 11, 13, 34, and 36 also serve the neighborhood. Route 15, which uses vintage streetcars, travels to and from West Philadelphia across the river to Fairmount with onward service to Fishtown and Northern Liberties.
You may not need a car if you live in West Philly. Some residents have private parking or dedicated spaces, as street parking is a challenge here, especially around popular areas like the universities or the zoo. Paid lots are comparatively expensive, but useful in a pinch.
West Philadelphia is such a huge and diverse place that it's difficult to generalize about dining and drinking options. A few rules of thumb: University City and its immediate surroundings have the highest concentration of good coffee shops, which makes sense, given the constant flow of physicians, scientists, and students. Highlights include United by Blue, an eco-conscious cafe and retail shop near Penn's campus. Green Line Cafe is a great choice near Drexel University, and Sabrina's Cafe, more of a sit-down option than a takeaway joint, is lovely for breakfast. Further west, near Clark Park, there's a location of ReAnimator Coffee, one of Philly's favorite micro-roasters, and popular Vagrant Coffee. Nearby Knockbox Cafe is just as popular for breakfast sandwiches as it is for its artfully presented lattes.
In terms of food, there's a wide range of trendy restaurants in West Philadelphia — again, clustered around the universities — as well as hole-in-the-wall eateries representing West Philly's various immigrant communities. Popular options within easy reach of Penn and Drexel include gastropub White Dog Cafe, Mediterranean-inspired Renata's Kitchen, and Han Dynasty, serving modern Szechuan cuisine with a fiery kick. Terakawa, with another location in Chinatown, is one of the city's top ramen picks. Manakeesh Cafe Bakery & Grill on Walnut Street is a local institution specializing in Lebanese food. Ethiopian, Mexican, Pakistani, Vietnamese: West Philly has it all, with many dining options lining Baltimore Avenue and Walnut Street.
University City has its fair share of bars, but some of West Philly's liveliest nightlife spots are further west in the Cedar Park area. Booker's Restaurant & Bar has cozy banquette seating and Southern food to pair with cocktails and craft beer, while the Barn serves up cold drinks and spicy tacos in a vibrant atmosphere.
There are many supermarkets in West Philly, including several locations of Aldi, Acme, Save A Lot, and ShopRite. You'll also find Supremo, a large market specializing in Latin American products, and a strikingly contemporary location of GIANT Heirloom Market in University City. Wine and spirits shops, family-run groceries, and specialty food stores are scattered throughout the neighborhood. On Thursday afternoons and Saturday mornings, Clark Park hosts a colorful farmer's market.
West Philly isn't much of a shopping destination, but you'll find an array of bookstores in University City, including a number of secondhand book shops. Mainstream clothing brands like Urban Outfitters cater to students on and around the campuses of Penn and Drexel. United By Blue is the place to pick up stylish camping and coffee gear (or to sign up to join a community clean-up session — the brand is environmentally-minded). And Jinxed West Philly, just off Clark Park, specializes in vintage homewares, with additional locations in other parts of the city. Looking for a souvenir? Philadelphia Zoo Gift Shop, located within the zoo complex, is a good bet.
West Philly offers residents and visitors thousands of acres of greenspace to explore in Fairmount Park, one of the country's largest urban recreational areas. Key attractions include the modern greenhouse at the Fairmount Park Horticulture Center and the Shofuso Japanese House and Garden, a traditional Japanese-style site located on the historic site of the Centennial Exposition of 1876. It's located close to the Please Touch Museum, an interactive science museum geared to children. The park's tennis courts, public swimming pool, and miles of walking trails provide outdoor diversions for all ages.
Catch an open-air concert at the Mann Center for the Performing Arts, with sweeping views over the city skyline, or visit the wildlife at the Philadelphia Zoo. Other greenspaces in the neighborhood include picturesque Clark Park, with a large amphitheater hosting Shakespeare in the Park performances and other special events throughout the year, plus a weekend farmer's market.
Walk around the campus of the University of Pennsylvania, home to the notable Penn Museum of Archaeology and Anthropology, worth an afternoon in itself. Step into 30th Street Station, an architectural marvel opened in 1933 that's now one of the country's busiest train stations. Grand and beautifully restored, it has a large food court and a wealth of charming antique details to admire.
West Philadelphia's University City is home to Drexel University, the University of Pennsylvania, and the University of the Sciences in Philadelphia. A vast number of students live and work in the neighborhood, and many more commute to the area, keeping bookstores, coffee shops, and restaurants busy day and night.
We rate and sort every listing based on fair market rent.