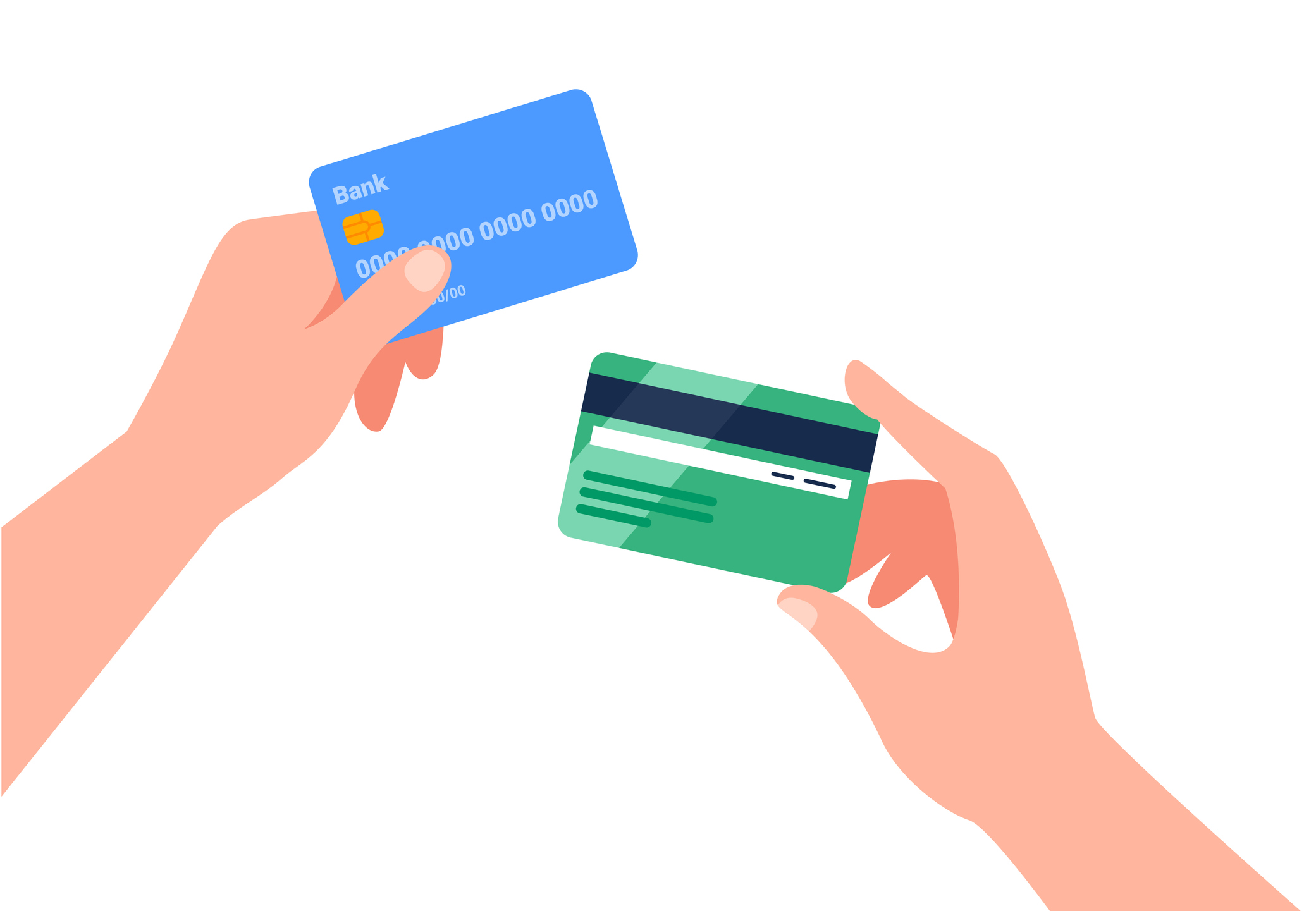 ---
Credit cards are a huge convenience when it comes to paying bills: You can set up auto-pay to never miss a payment, you have the option to pay off the sum later, you can build your credit score, and you can receive points and cash back that can end up paying off in the long run. But do the same benefits apply if you pay your monthly rent with your credit card — and is that even allowed?
The short answer is: It depends. Your landlord may accept a credit card payment, but it's up to you to decide if the pros of paying rent with your credit card outweigh the cons. We break down everything you need to consider when deciding whether you want to pay rent with your credit card below.
The Pros of Paying Rent with a Credit Card
There are a few clear benefits when it comes to paying your rent with a credit card:
You can save time. If your landlord or property manager requires you to write and mail a check each month, automating a credit card payment will save you a trip to the mailbox. (And if you tend to be a forgetful person, it'll take some of the pressure of remembering to mail the check off.)
You get more flexibility for making payments. If you are mailing a check to your landlord or they are taking a direct deposit out of your bank account each month, it can sometimes feel like you don't have a lot of control over when the payment will be taken out. This can be a little stressful if you are depending on payday coming in time to make your payment. By transitioning to a credit card payment, you can get back some of that control. Because you won't need to pay your balance until your statement arrives about a month later, paying your rent on your credit card can buy you some time. (It is worth noting that you should not be spending more than 30% of your monthly income on rent if possible, and you should not put charges on your credit card that you may not be able to pay off later. You should always plan to pay off your entire statement balance each month, as the interest charges you will accrue by carrying over your balance to the next month will be costly and could lead to credit card debt.)
You could get credit card rewards points, cash back, or airline miles. Depending on the rewards system associated with your particular card, it may pay off to make big purchases like rent on your credit card. However, in most cases, because of potential processing fees that may be associated with making rent payments on a credit card, the costs will likely outweigh the perks of your credit card rewards.
Being consistent can help you build credit. A low credit score can be caused by factors like a short credit history or missed payments on loans or credit card balances. If you have a lower credit score, being consistent with paying off your monthly statement balance can help turn it around. Note: Your landlord may already be reporting your monthly rent payments to a major credit bureau, which (if you are making on-time payments) would be helping you build your credit. In this case, making the switch to paying rent on your credit card wouldn't make a huge difference to your credit score. And if they aren't already reporting your rent payments — it can be worth asking them to, even though this may require them to pay a fee. If you are a good tenant with a positive relationship with your landlord, they may be willing to pay this fee in order to help you build your credit.
The Cons of Paying Rent with a Credit Card
If you're a consistent credit card user, it may seem like putting your rent payment on your credit card is a no-brainer. However, there are also downsides associated with making this switch:
You will need to pay a processing fee. While it's possible for your landlord to decide to accept your credit card payment without a processing fee, it's not likely to happen. You will almost certainly need to cover the cost of any processing or transaction fees, which are usually between 2.5% and 2.9% of the total purchase. This fee will also most likely eclipse any benefits or cash back that you may get from credit card purchases. Just imagine: If your rent is $1,000 a month and you are paying a 2.5% processing fee each month, that's $25 a month or $300 extra per year you are spending just on fees.
Your landlord may not accept credit card payments. If your landlord doesn't accept credit card payments, you'd need to sign up for a third-party online bill payment service. Similar to the above point, a third-party service like this will charge you extra fees for every payment.
You can end up hurting your credit score. A credit card is a hefty financial responsibility, and if not used correctly, it can end up hurting your credit score and your chances of getting approved for an apartment, a loan, or other lines of credit in the future. For example, if you don't pay your credit card bill on time and pay your balance in full each month, this can lower your score and dissuade future lenders from loaning you money in the future. Your score will also be negatively affected if you use more than 30% of your total available credit limit each month—and because a rent payment is a big purchase, this can often push you above that 30% limit.
The Bottom Line
A credit card is an extremely helpful tool when it comes to building your credit history and score, and it also can save you in a pinch if you are experiencing a temporary financial burden. Paying your bills on your credit card may be a smart move for you — but rent is probably best left as a direct deposit or check payment due to the extra processing fees associated with a credit card rent payment. Furthermore, the late fees and high interest rates that come with late payments on credit cards can be dangerous. If you are currently mailing a check to your landlord or property management company and would like to change your payment method, ask if they would be willing to transition over to an ACH payment instead. Another option is to check if your bank offers an autopay service where they will mail a check for you each month by a certain day.
We rate and sort every listing based on fair market rent.