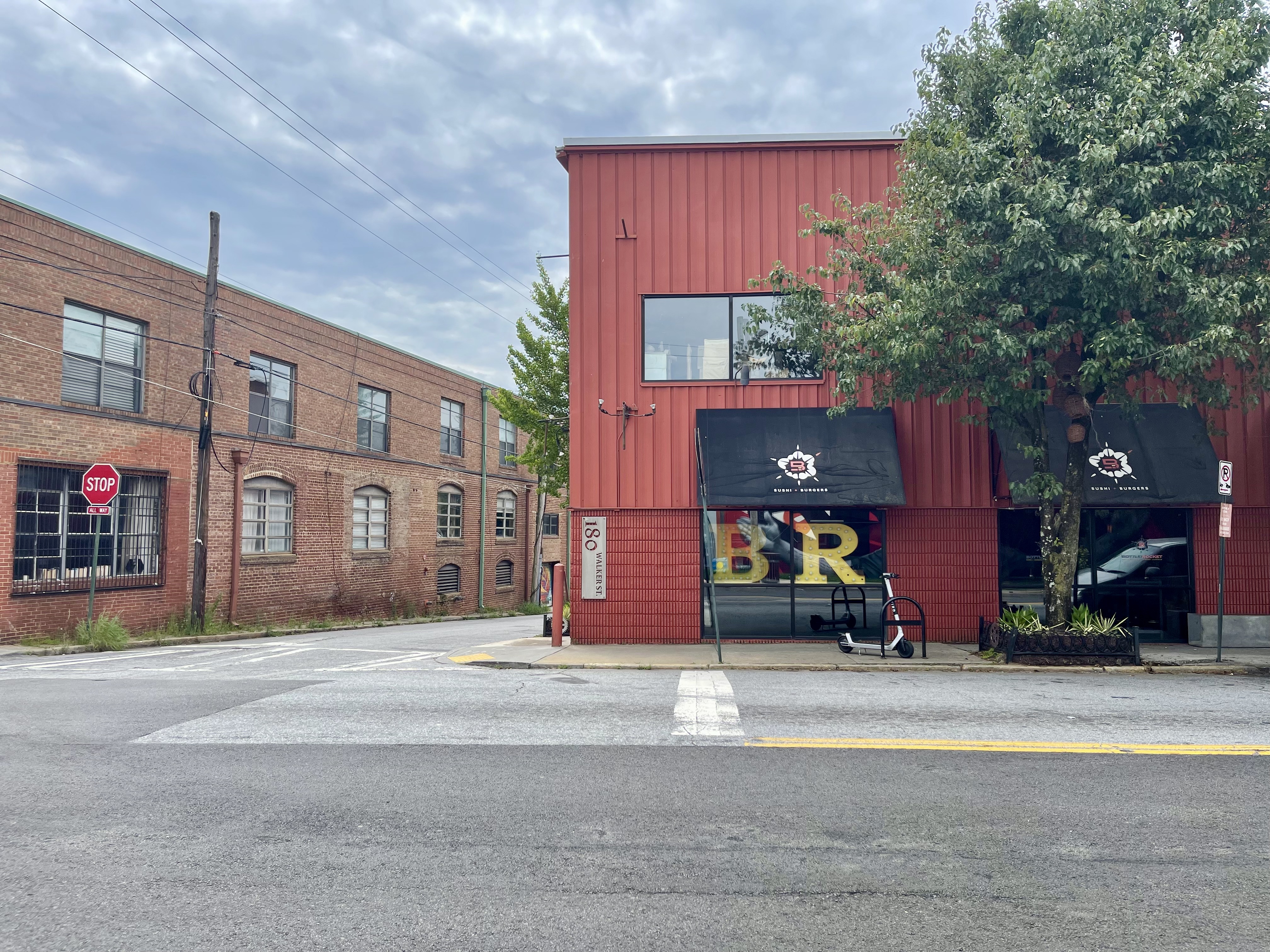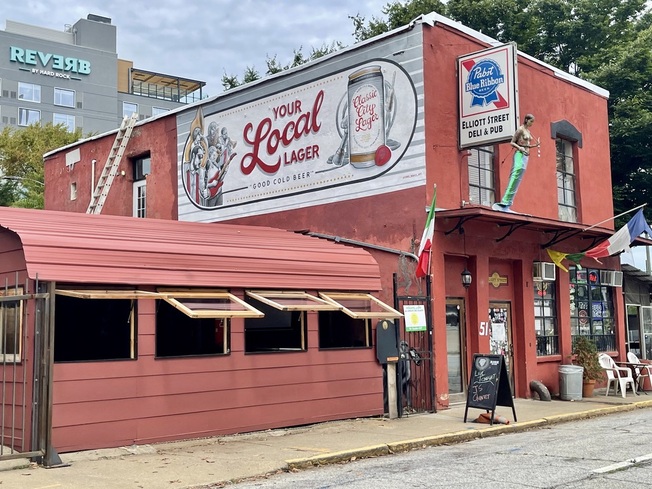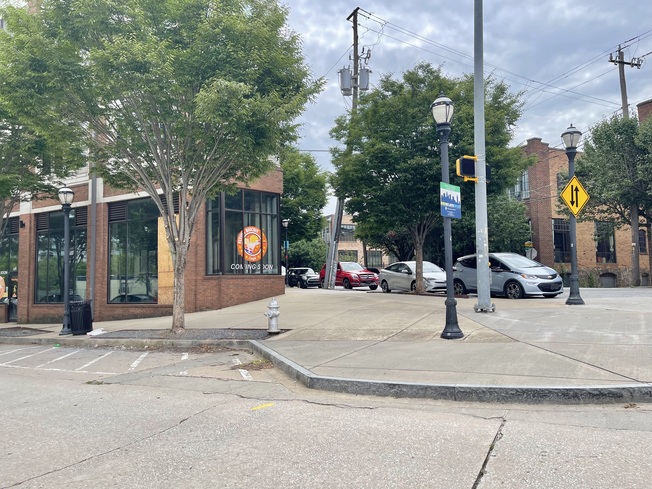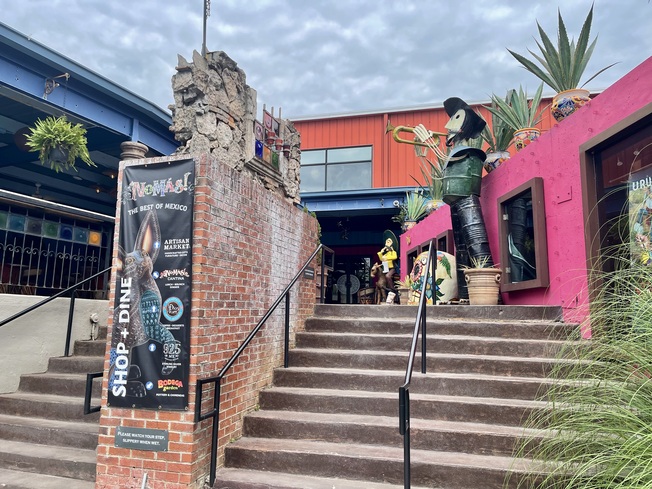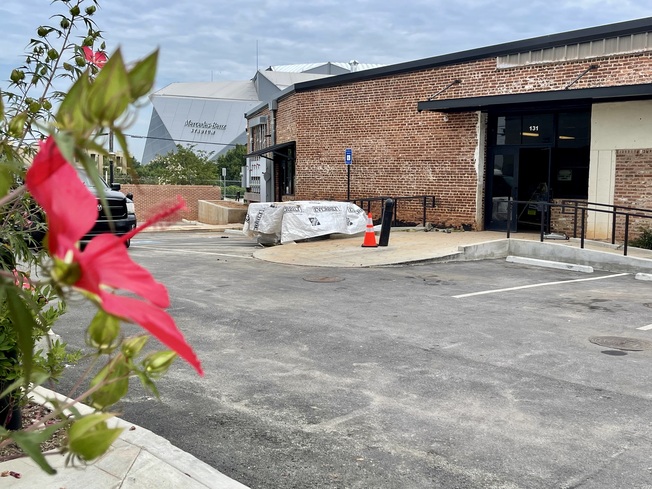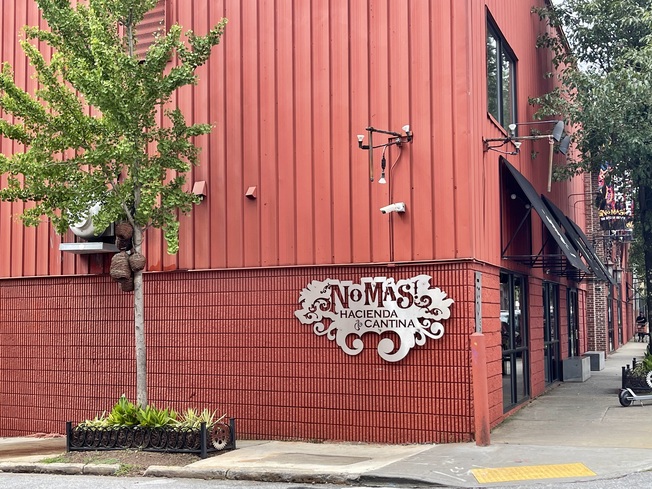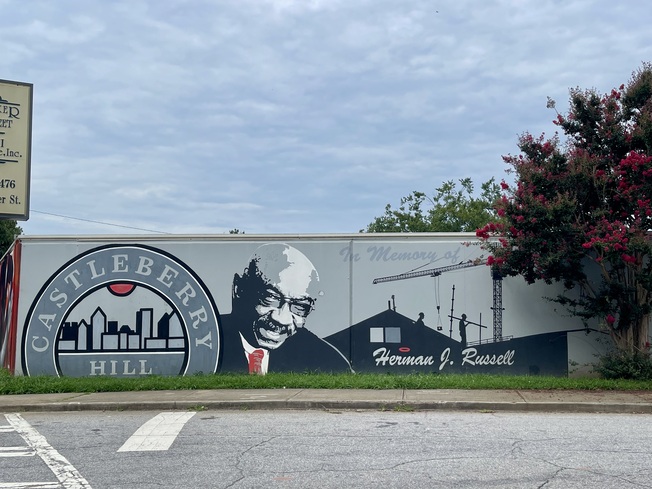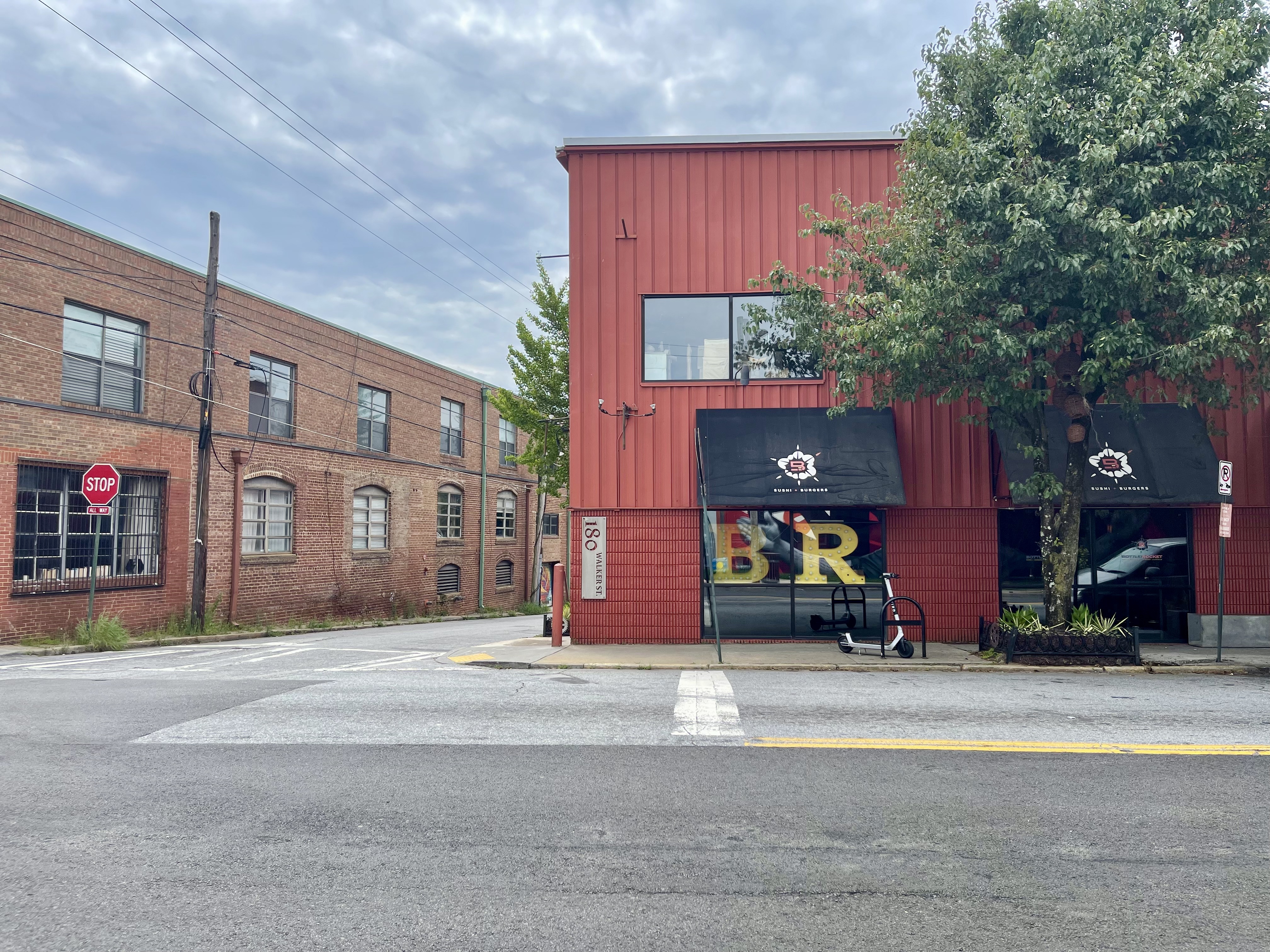 ---
Castleberry Hill is an artsy district that neighbors Downtown Atlanta. Filled with post-Civil War warehouse spaces turned funky cool lofts, Castleberry Hill has been on the national register of historic places since 1985. It is just a few walkable blocks from Mercedez-Benz stadium, where the Atlanta Falcons and Atlanta United play football and soccer, respectively. Since the opening of the stadium and its surrounding developments, Castleberry Hill has experienced a second renaissance. The first came after the Civil War; when the war's dust settled, this neighborhood underwent a revitalization becoming a bustling industrial hub producing terra cotta and other building materials in its warehouses. Today, Castleberry Hill's buildings are the same as those of yesteryear but are being renovated and repurposed for modern-day living while maintaining the architectural integrity of times gone by. The result is a variety of hip lofts, condos, and apartments in Castleberry Hill that manage to simultaneously capture the present and harken back to the past.
Thanks to its inspiring surroundings and city proximity, Castleberry Hill has blossomed into what is arguably one of Atlanta's most artistically progressive neighborhoods. There are more than a dozen art galleries in the petite, 40-acre neighborhood. Castleberry Hill embraces its creative flair and hosts an art stroll on the second Friday of each month. Galleries throw open their doors, and area restaurants and bars often offer stroll specials. It's a monthly community-wide event that draws both residents and visitors. For those with a creative spirit or a passion for the past, there is no better place to put down roots than Castleberry Hill.
Unlike other in-town neighborhoods, Castleberry Hill doesn't have its own MARTA (Metropolitan Atlanta Rapid Transit Authority) rail station. Those looking to use public transportation must rely on one of three stations, all a bit of a walk from the neighborhood. The Dome/Georgia World Congress Center/Phillips Arena/CNN Center station is a 10-minute walk. Depending on your destination, Vine City is another viable option and is a 15-minute walk. Finally, there's the Garnett Station which is best suited for those looking to take the train to or from Peters Street, where you'll find most of Castleberry Hill's restaurants.
For residents hoping to travel on foot, Castleberry Hill is prime for pedestrian traffic, joggers, and runners. Sidewalks are plentiful in this area. As with most neighborhoods in Atlanta, a car is the simplest way to get farther afield. Castleberry Hill offers a lot of street parking as well as public parking lots. From this neighborhood, it's easy to access many of the city's major thoroughfares, including I-75, I-85, I-20, and I-285.
Since Castleberry Hill is one of Atlanta's oldest neighborhoods, it also has some of the city's most established restaurants. No Mas Cantina and sister restaurant ADios Cafe & Poco Mas are local Mexican-inspired favorites. Don't miss the hacienda next door for international goods. Pascal's has been an Atlanta institution since 1947; their famous fried chicken recipe remains a family secret and menu must-try. The restaurant was even a meeting place for prominent civil rights leaders during the Civil Rights Movement. Elliott Street Deli & Pub is another neighborhood mainstay. Nowadays, known for its legendary sandwiches, this spot was formerly a jazz club that hosted legendary musicians such as Isaac Hayes and Gladys Knight. Bottle Rocket is the area sushi fusion restaurant.
Castleberry Hill is a quick walk to both Downtown and Centennial Park. Here, on Marietta Street, the unofficial restaurant row, you can grab a drink at one spot, dinner at another, and late-night cocktails at yet another. Stats Brewpub, Der Biergarten, and The Yard Milkshake Bar are all worth a try.
Traditional shopping in Castleberry Hill itself isn't as robust as other nearby neighborhoods in Atlanta. There are loads of art galleries here, but if you're looking for clothing boutiques, you'll have to venture to more prominent shopping destinations like Ponce City Market, Westside Provisions District, and Atlantic Station.
Ponce City Market, Atlanta's version of NYC's Chelsea Market, is located on Ponce de Leon Avenue and has over 60 shops and restaurants. It's one of the main sites along the Beltline, Atlanta's former train corridor transformed into biking and walking paths. Westside Provisions District (WSPD) is another shopping destination. Atlanta menswear store Sid Mashburn, home stores Serena and Lily and Room and Board, and several other shops can all be found there.
Nearby, twenty-four stores ranging from big-box retailers and small businesses are tenants at Atlantic Station. Shops include national chains such as Athleta and Target but also Atlanta-specific retailers such as Fab'rik and The Atlanta Falcons and Atlanta United Team Store. Free 2-hour parking is offered in the parking lot found underneath the area.
As mentioned above, the highlight of Castleberry Hill is the monthly art stroll. It's a true example of how neighbors come together to support each other as well as their community. The art stroll takes place on the second Friday of each month and draws crowds from the area and beyond. The neighborhood hosts other events throughout the year, including an annual loft tour and a chili cook-off to benefit the local fire department.
Perhaps the coolest thing to do in Castleberry Hill is a self-guided movie set tour. As the Hollywood of the South, Atlanta is a hub for filming tv shows and movies, and Castleberry Hill is often used as a backdrop. Spend the day wandering the streets looking for some of the film industry's most recognizable settings. Stop at the bridges that run between Castleberry Hill and the Georgia World Congress Center, which are seen in The Walking Dead, or check out Elliott Street Pub, which was featured in Kevin Hart's Ride Along. You might even recognize some shots from The Hunger Games.
Castleberry Hill is also located nearby many of the other sites in Downtown, Centennial Park, and West End. At Centennial Park, you'll find the convergence of Centennial Olympic Park called Pemberton Place, The Georgia Aquarium, The World of Coca-Cola, and The National Center for Civil and Human Rights. Other interesting sites nearby include the College Football Hall of Fame and the Children's Museum of Atlanta. SkyView Atlanta, the city's Ferris wheel, features 42 climate-controlled gondolas that overlook the park as well as Downtown Atlanta.
In neighboring West End, you can spend the day at mixed-use development, Lee and White. Once known as warehouse row, Lee and White is now the location of breweries, restaurants, and even food manufacturers. It sits directly on the Westside BeltLine trail. Current tenants include breweries such as Monday Night Garage and Wild Haven, kombucha fermenter Cultured South, and distiller American Spirit Works. West End also has two museums, Hammonds House Museum, a museum specifically focused on the works of African Americans, and the Wren's Nest, the former home of writer Joel Chandler Harris. Harris is best known for his Uncle Remus stories. Today, the Wren's Nest celebrates the heritage and folklore of African and Indigenous peoples. The museum even offers storytelling events.
Castleberry Hill is near The Atlanta University Center Consortium, the oldest and largest contiguous consortium of African-American higher education institutions. The four institutions are Clark Atlanta University, Morehouse College, Morehouse School of Medicine, and Spelman College. Georgia State University and Georgia Tech are also within easy reach of this neighborhood.
We rate and sort every listing based on fair market rent.