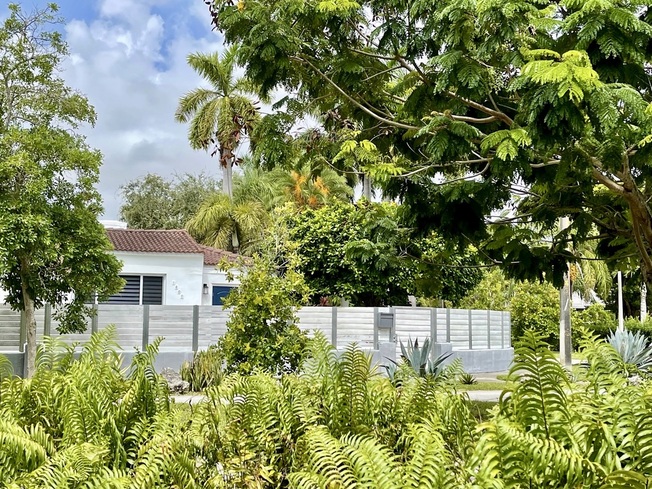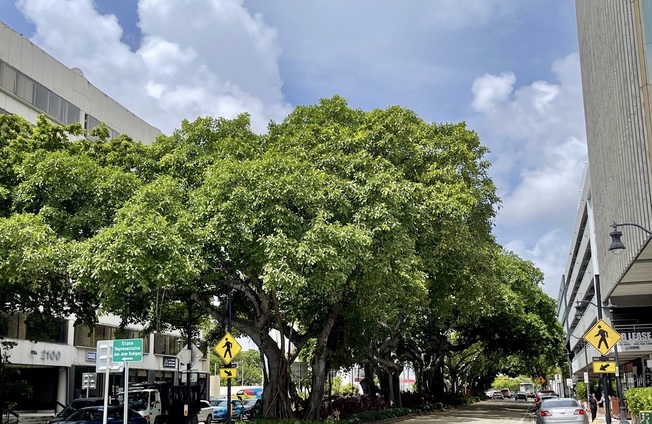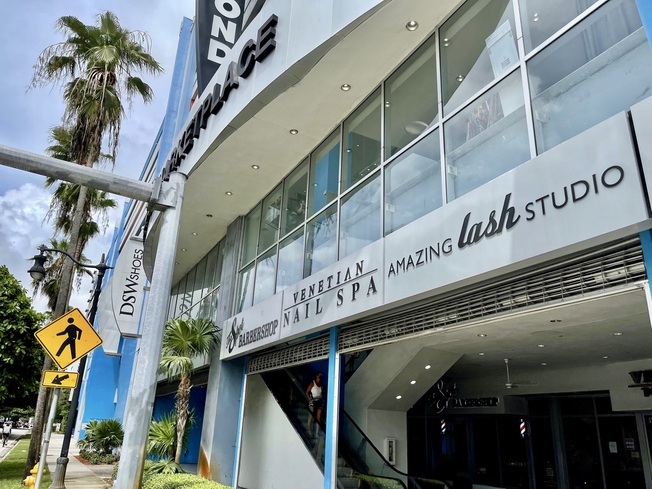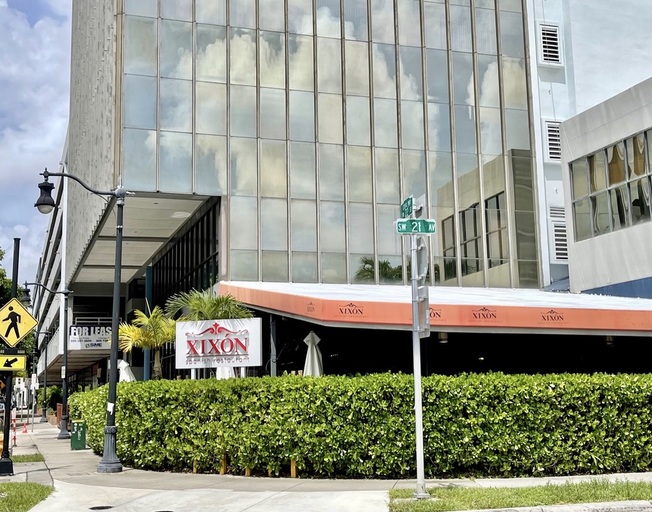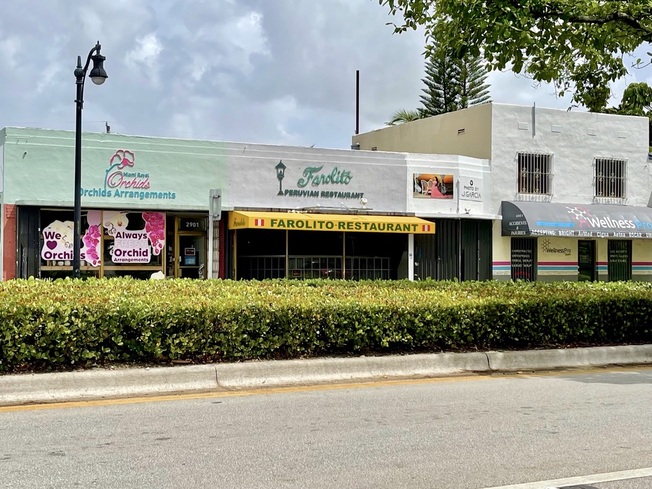 ---
| | Median Rent | Median Sqft |
| --- | --- | --- |
| Studio | $2,025 | 570 sqft |
| 1 Bed | $2,458 | 725 sqft |
| 2 Beds | $3,331 | 1,048 sqft |
| 3+ Beds | $4,050 | 1,378 sqft |
Established by Coral Gables founder George E. Merrick in the 1920s, Miami's idyllic and family-friendly Coral Way neighborhood is defined by its namesake thoroughfare — Coral Way (22nd Street). The architecture here offers a snapshot in time, punctuated by a mix of Mission Revival-style buildings, bungalows, Art Deco structures from the 1930s, and modest, post-World War II homes. Its streets are lined by citrus trees and nearly 1,200 Banyan trees. And its scenic corners are marked by peaceful residential areas, shopping, restaurants representing countries from all over the world, and quaint taverns and pubs.
As a landlocked neighborhood, there's no immediate water access here; but drive 10 minutes east to Miami's Brickell neighborhood and you'll find yourself on the shores of Biscayne Bay. Perfect for families and business people alike, housing in Coral Way runs the gamut: You'll find affordable low-rise apartment buildings as well as larger, more expensive single-family homes.
The Coral Way neighborhood is spread across nearly seven square miles, wedged between Coral Gables and Brickell. Most residents and visitors travel through it by car — there is plenty of street and lot parking in Coral Way. Parts of this neighborhood are very pedestrian-friendly, and it's not uncommon to see people walking, running, or riding their bikes or scooters on its wide sidewalks.
Those who want to take public transportation to this part of Miami can do so by hopping on the Miami Metrorail, Miami Metrobus, or the free City of Miami Trolley. The Miami Metrorail stops at the nearby Vizcaya station (1st Avenue and US 1), Douglas Road station (37th Avenue and US 1), and Coconut Grove station (27th Avenue and US 1). There are multiple bus stops throughout the neighborhood, and the City of Miami Trolley runs all along Coral Way (22nd Street) and beyond.
Bars and restaurants in Coral Way are sure to please any palate, with plenty of styles to choose from, especially along its namesake street. Sushi Chef Japanese Restaurant has some of the best, most innovative sushi in Miami, all made by a chef who has cooked for the Japanese Embassy. Located in a nondescript building right on Coral Way (22nd Street), this restaurant serves every roll or Japanese dish you could crave, including more interesting varieties like pickled radish rolls and a fried fish and spicy mayo "Miami" roll. The Original Daily Bread Marketplace is also in this neighborhood, bringing Middle Eastern foods like homemade falafels, hummus, tabouli, and shawarma to southwest Miami.
Named for a road in Paris' famed Latin Quarter, Boulevard St. Michel, La Boulangerie Boul'mich serves French breakfast, lunch, dinner, and pastries with a Latin twist. Start your day here with an espresso and the French artisanal bakery's version of a croque monsieur, which tops an open French baguette with black forest ham, Swiss cheese, two fried eggs, tomatoes, and a little Béchamel sauce.
Miami's Spanish-speaking culture can be seen in the restaurants here, too. Farolito Restaurant is a hidden Peruvian gem with a casual feel, eight different types of ceviche, and plates like chicharron de calamar (breaded and deep-fried squid), choclo (Peruvian corn), and tacu tacu (fried white beans and rice). El Rinconcito Latino, started by a family from El Salvador, serves traditional Latin fare like fritas (Cuban burgers topped with potato sticks), plantain soup, tamales, and pork quesadillas. For a real taste of Spain, get paella with shrimp, squid, Iberico ham, or fish at Xixón Spanish Restaurant, which specializes in authentic Spanish cuisine and has its own bakery, gourmet market, and wine cellar.
When it's a drink you want, look no further than The Mighty, the neighborhood's own gastropub. Go here for craft beers on tap, handcrafted cocktails, wine, and bubbles.
For groceries in Coral Way, you have several options, including a Winn Dixie and a Fresco y Más.
Miracle Marketplace, a four-story mall, is the core shopping area in Miami's Coral Way neighborhood. It has top stores like Nordstrom Rack, Marshalls, DSW, and Bed, Bath & Beyond, as well as some beauty shops, restaurants and eateries. The westernmost border of this neighborhood aligns with Coral Gables, however, which is home to one of South Florida's most sought-after shopping destinations: the Miracle Mile Coral Gables Shopping District. Residents of Coral Way and beyond often head to Coral Gables to shop for art, high-end fashion, jewelry, wedding dresses, and more.
Despite its small size, the residential feel of Miami's Coral Way neighborhood makes it the perfect backdrop for beautiful parks and greenspaces. The most known park here is Douglas Park, which has baseball and football fields, tennis and basketball courts, walking trails, bike paths, a picnic area, and an outdoor gym. Coral Gate Park is a smaller park with a playground, tennis and basketball courts, a small greenspace, and a clay diamond for pickup games of baseball or softball.
Finally, Cuban Memorial Boulevard Park stretches from Calle Ocho (8th Street) to 13th Avenue. As its name implies, this park is home to monuments and symbols that pay homage to Cuban culture and Cuban American icons. These include: the Eternal Flame, in honor of the 2506th Brigade and the anti-Castro exiles who died during the Bay of Pigs invasion, as well as a Jose Marti memorial, a map of Cuba, and a statue of the Madonna. This neighborhood is also surrounded by Coconut Grove, Brickell, and Coral Gables, three of Miami's trendiest neighborhoods, all of which offer countless things to do and see.
There are no college campuses in Miami's Coral Way neighborhood. However, as it borders Coconut Grove, Coral Gables, and Brickell, it offers easy access to the University of Miami (Coral Gables), Miami-Dade College - Wolfson (Downtown Miami), and Miami International University of Art & Design (Downtown Miami).
We rate and sort every listing based on fair market rent.