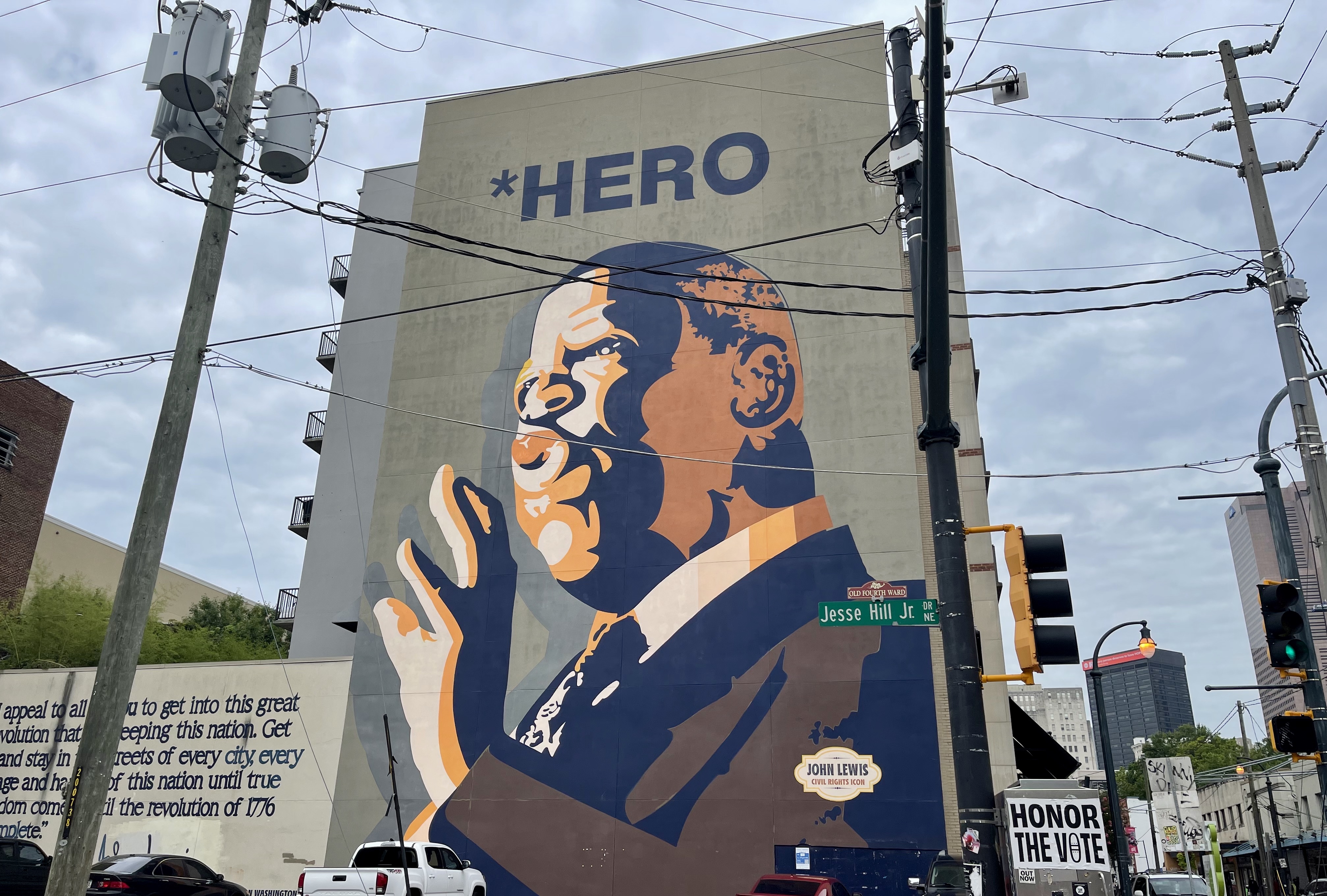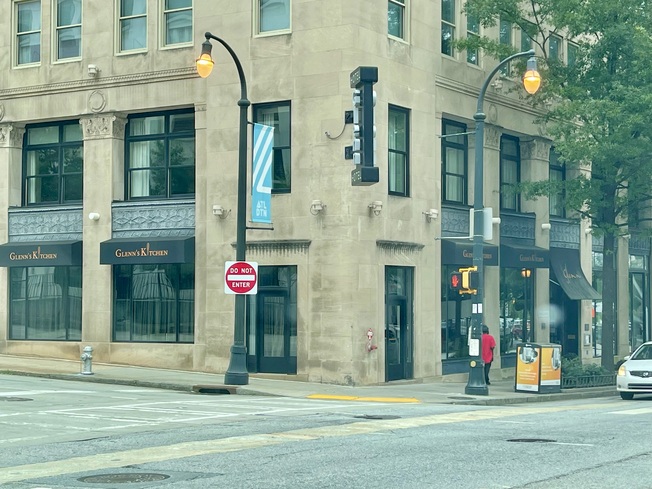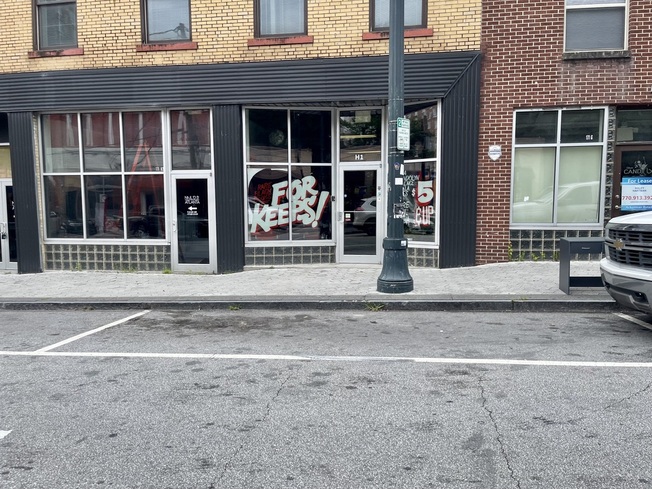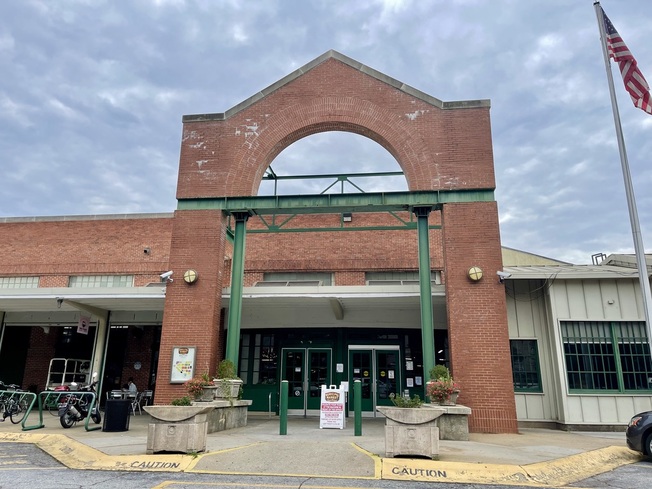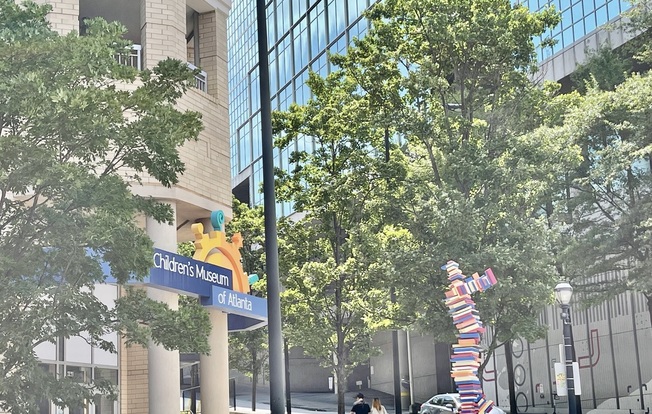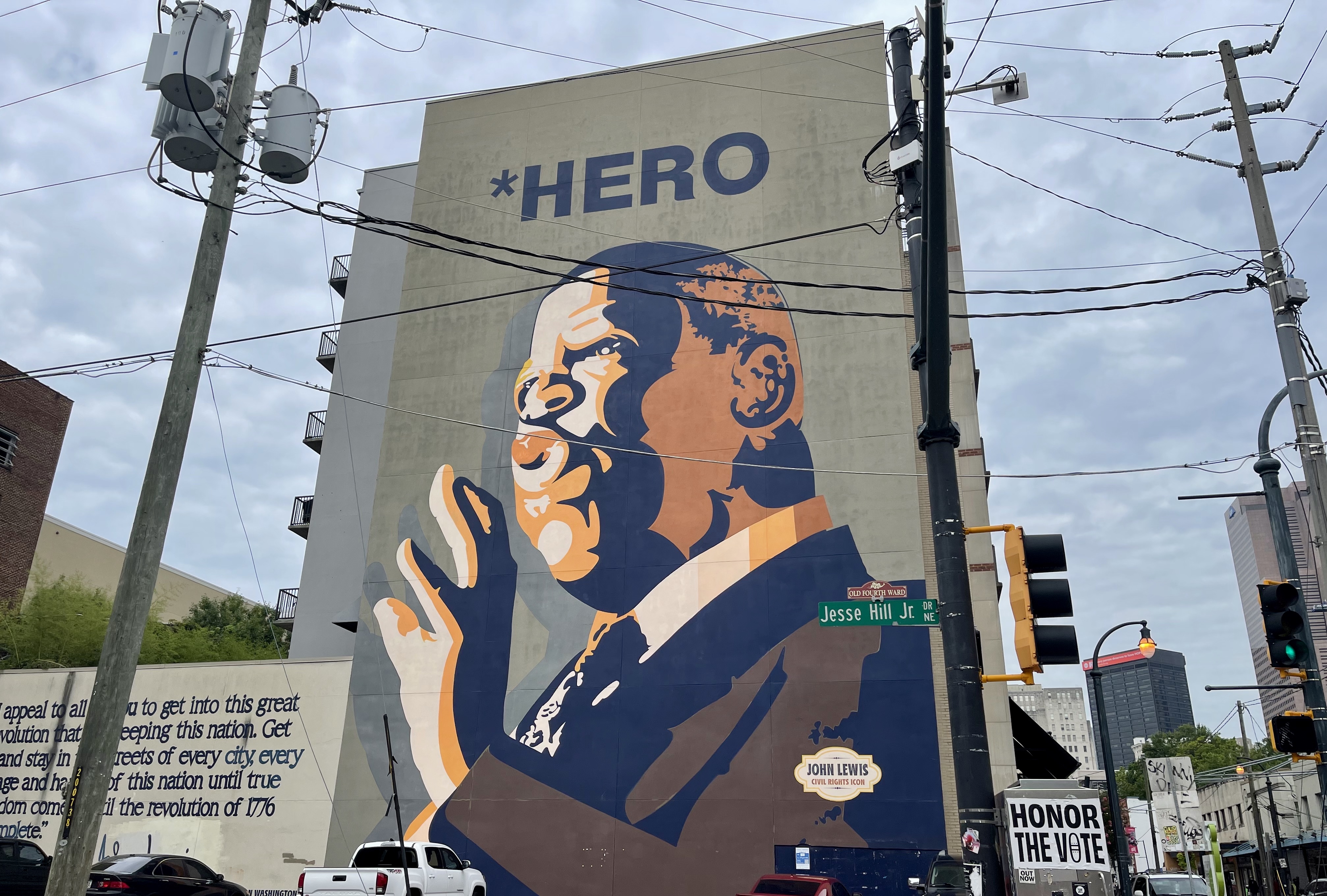 ---
| | Median Rent | Median Sqft |
| --- | --- | --- |
| Studio | - | - |
| 1 Bed | $1,373 | 902 sqft |
| 2 Beds | $1,695 | 1,193 sqft |
| 3+ Beds | - | - |
Downtown Atlanta is the center of it all. It's where Civil Rights leader Dr. Martin Luther King, Jr. was born and eventually called upon his neighbors and inspired thousands. It's where the 1996 Olympic games wow-ed audiences and captured history. It's the home of the Coca-Cola Company, the parent company of the world's most widely distributed product. It's where three of Atlanta's major sports teams draw crowds. It's the city's tourism hub. It's where Atlanta's skyline soars and the capitol dome sparkles. Downtown isn't just an Atlanta neighborhood. This is the heart of Atlanta.
More than 26,000 permanent residents call Downtown Atlanta home. Thanks to Georgia State University and other colleges and universities in the area, a large student population also lives in Downtown Atlanta. As Atlanta's business and economic center, Downtown boasts some of the city's tallest structures. Amid the skyscrapers, office buildings, condo complexes, and apartments in Downtown Atlanta, you'll find more than 100 acres of greenspace, over seven miles of bike lanes, nine MARTA (Metropolitan Atlanta Rapid Transit Authority) train stations, and 25 bus routes. Downtown is a part of Atlanta Public Schools (APS).
Nine official residential areas make up Downtown. They are Fairlie-Poplar, South Downtown, Sweet Auburn, Centennial Hill, Marietta Artery, Centennial Place, Castleberry Hill, SoNo (South of North Avenue), and Old Fourth Ward, dubbed by locals O4W. Each neighborhood has its own vibe and history. Among the most notable is Sweet Auburn, Downtown's historic African-American neighborhood. Here, Black businesses flourished during the early 1900s, with revitalization happening today. Famous sites in Sweet Auburn include Ebenezer Baptist Church, Dr. King's birthplace, and Sweet Auburn Curb Market.
Thanks to Downtown Atlanta's nine MARTA (Metropolitan Atlanta Rapid Transit Authority) train stations and 25 bus routes, public transportation does a good job getting you where you need to go in this part of Atlanta. The MARTA rail stations are Civic Center, Dome/Georgia World Congress Center/Phillips Arena/CNN Center, Five Points, Garnett, Georgia State, King Memorial, North Avenue, Peachtree Center, and Vine City. Additionally, residents can use the Atlanta Streetcar (also a part of the MARTA system). The streetcar currently runs a route from the Martin Luther King Jr. National Historic Site to Centennial Olympic Park and makes 10 stops between the two sites.
Downtown is also a part of HOPR, a bike-share program. Using HOPR, Atlanta residents have access to 500 bicycles, and those living in Downtown Atlanta can enjoy the neighborhood's more than seven miles of bicycle lanes. With Downtown being the city's main business district, sidewalks are plentiful here, making it particularly pedestrian-friendly. There are also several parks for recreational walking and running.
As with most neighborhoods in Atlanta, a car is also a great way to travel in and around the city. Street and public lot/garage parking in Downtown Atlanta is not hard to come by. From Downtown, it's easy to access all of the city's major thoroughfares, including Georgia 400, I-75, I-85, I-20, and I-285. Downtown is also the site of what's known as "the connector," where I-75 merges with I-85 through the city. Locals call this "seventy-five eighty-five."
With more than 300 places to wine and dine, there's no shortage of restaurants in Downtown Atlanta, and new establishments pop up regularly. Downtown's CNN Center offers several large fast-casual chain restaurants, perfect for grab-and-go before concerts and events at State Farm Arena.
Of course, there are a few local favorites. No Mas! Cantina is a Mexican-inspired dive complete with a neighboring hacienda for shopping. Pascal's has been an Atlanta institution since 1947. Here, famous fried chicken is served, and the recipe remains a family secret. The restaurant was even a meeting place for famous civil rights leaders during the Civil Rights Movement. Another go-to spot is White Oak Kitchen, a contemporary Southern dining establishment specializing in not only cuisine but bourbon and whiskey, too. Finally and most notably is The Municipal Market, also known as Sweet Auburn Curb Market. It began as your typical open-air market in 1918, serving local community members locally farmed produce and goods. Fast forward to the present day, the Market is known not only for its produce, seafood, and meat but also for its in-house eateries. Many would say Municipal Market is Atlanta's original food hall. Today's food stalls include cajun/creole spot, Vieux Carre, breakfast joint, Huskers, Vietnamese restaurant, Dua, South African pie shop, Panbury's.
Downtown was once one of Atlanta's best shopping districts, thanks to Underground Atlanta. Residents used to flock to the area for entertainment and wares. However, after being all but forgotten for years, Underground Atlanta is currently under a major overhaul and renovation and when open will feature a food hall as well as ample retail. Downtown is also home to Walter's, a 60+-year-old clothing and accessories store specializing in streetwear. Another store to visit is For Keeps Books, a reading room and bookstore filled with rare books by Black authors. Other shopping areas in Downtown Atlanta include AmericasMart, Atlanta's wholesale trade center, and nearby Ponce City Market, Atlantic Station, and Westside Provisions.
Ponce City Market, Atlanta's version of NYC's famed Chelsea Market, is located on Ponce de Leon Avenue, just steps from Downtown Atlanta. The expansive retail and food hall features over 60 shops and restaurants. It's one of the main sites on the BeltLine, Atlanta's former train corridor transformed into biking and walking paths. PCM, as it's called by locals, also has a weekend Farmer's Market along with a vintage amusement park featuring classic games like mini-golf and skee ball on its roof.
Atlantic Station is a mixed-use development turned neighborhood with top-quality shops and dining. There's also Westside Provisions District (WSPD), where Atlanta shopping staples like Sid Mashburn and Serena and Lily live. At WSPD, you'll also find more than 15 restaurants.
Many of Downtown's sites are centered around Pemberton Place. It's the convergence of Centennial Olympic Park, The Georgia Aquarium, The World of Coca-Cola, and The National Center for Civil and Human Rights. Centennial Olympic Park is a 22-acre park in the middle of Downtown Atlanta. Originally built for the 1996 Olympic games, it has since become a huge part of Atlanta's tourism infrastructure. At the park, there is an amphitheater, a playground, a splash pad, a visitor's center, several water features, sidewalks for runners, walkers, and joggers, and plenty of event space for things like outdoor concerts. The Georgia Aquarium is the third largest aquarium in the world. It has seven galleries and many habitats within each one. Here, thousands of marine life live amid 10 million gallons of salt and freshwater. Some of the most visited exhibits are the whale sharks and beluga exhibits. At the World of Coca-Cola, visitors can learn the story of Atlanta's most famous beverage and taste various Coca-Cola drinks from around the world. Rounding out Pemberton Place is the National Center for Civil and Human Rights, where artifacts from various civil rights milestones and thought-leaders are on display.
Other interesting sites in Downtown Atlanta include the College Football Hall of Fame, a museum filled with interactive exhibits for college football enthusiasts, the CNN Center where budding reporters can tour the CNN studios, and the Children's Museum of Atlanta, a hands-on museum for kids of all ages. Downtown might not have as many greenspaces as other neighborhoods, but it's not without its fair share of parks. One of them is Woodruff Park, the neighborhood's 6-acre park. Each year, more than 5 million people use the park. What makes the park even more special is its dedication to events. Residents of Downtown can practice weekly yoga, eat lunch daily and even attend concerts in the park.
Downtown is the playground for Georgia State University students. Once considered primarily a commuter school, Georgia State has turned into a thriving traditional university. It is now a four-year public research university complete with competitive sports teams participating in NCAA's Division I. Georgia State University meanders throughout Downtown Atlanta with concentrations around Sweet Auburn and Woodruff Park. Thanks to the nine MARTA stations, students can get to and from other in-town universities, including Agnes Scott College, Clark Atlanta University, Emory University, Georgia Tech, Georgia State, Morehouse College, SCAD, Spelman College, and more.
We rate and sort every listing based on fair market rent.