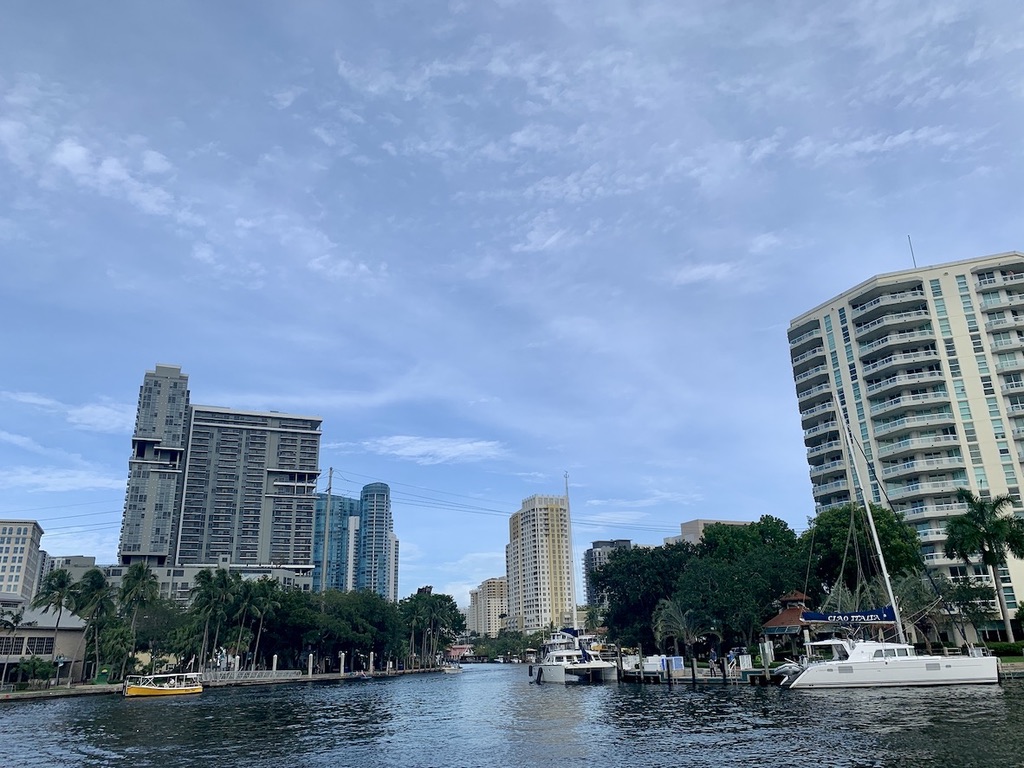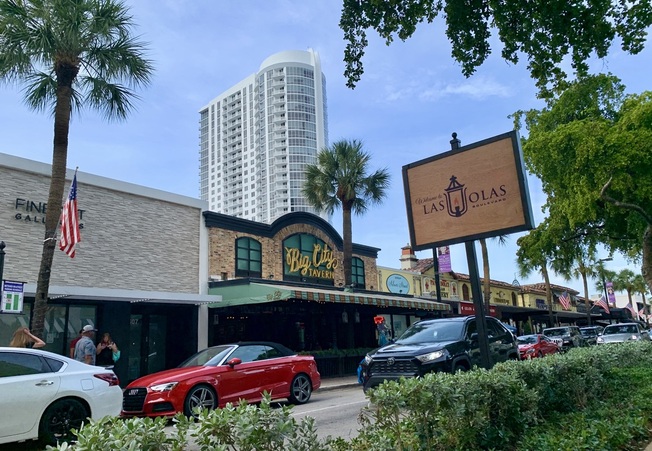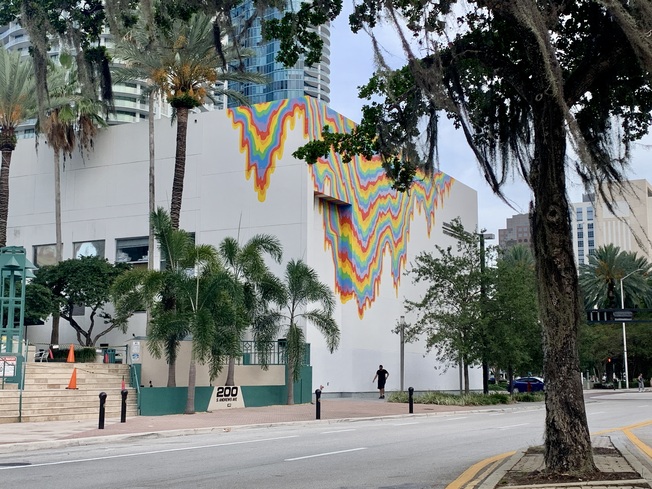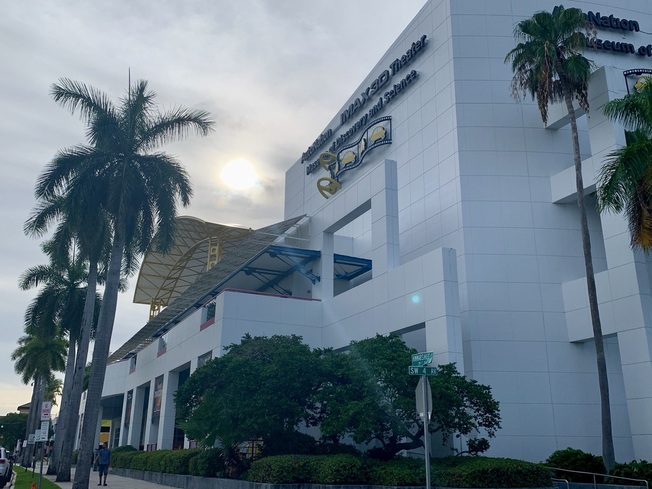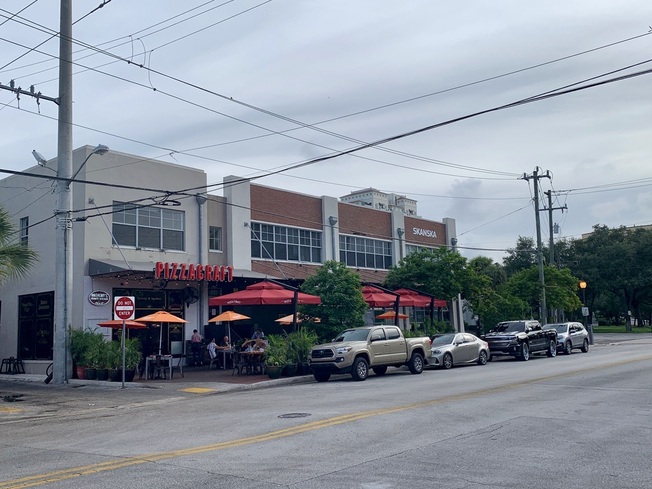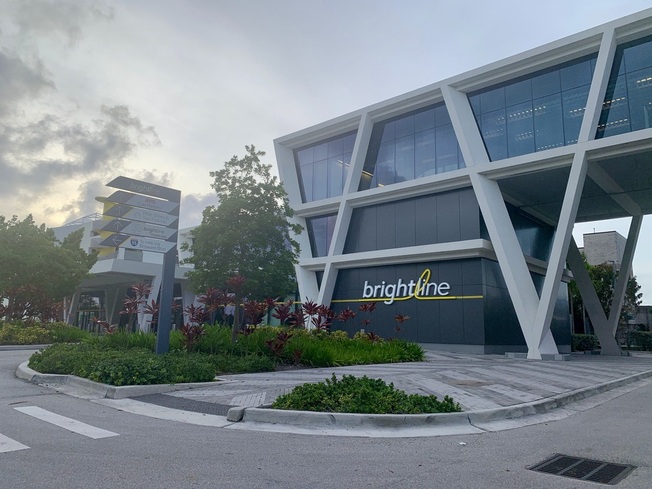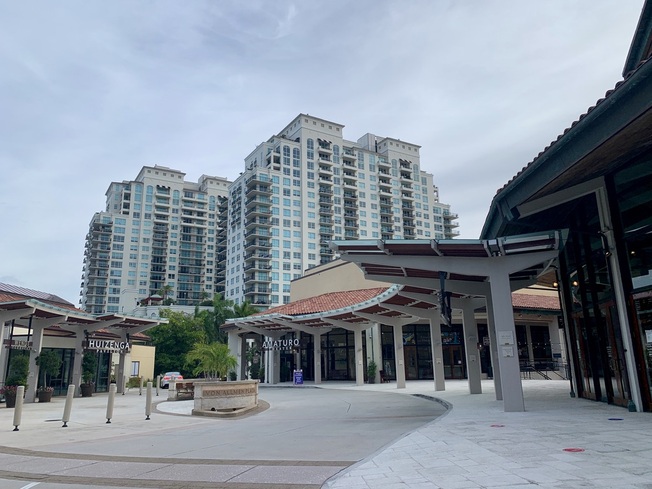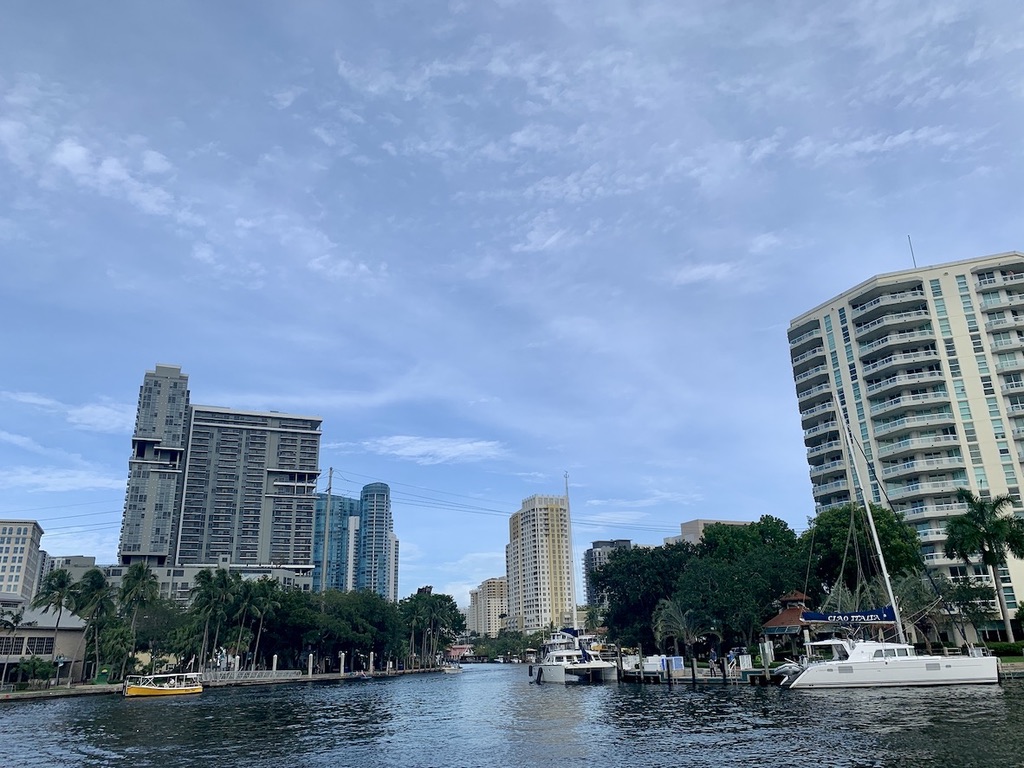 ---
With Fort Lauderdale serving as the unofficial capital of Broward County, it's no wonder that Downtown Fort Lauderdale is also the heartbeat of the city, home to everything from the courthouse and main library to the art museum, science museum, and major entertainment districts.
Buzzing Las Olas Boulevard, Riverwalk Arts & Entertainment District, and Himmarshee Streets are filled with bars, restaurants, and shops. For history buffs, Downtown Fort Lauderdale offers a glimpse into the past with the original homes of the first settlers to Fort Lauderdale still standing, including the Historic Stranahan House Museum, the New River Inn, and Riverside Hotel. Downtown is also where you'll find the NSU Art Museum Fort Lauderdale, Broward Center for the Performing Arts, and the Museum of Discovery & Science.
From the arts to dining, Downtown Fort Lauderdale delivers — enjoy dinner at your favorite restaurant followed by a concert or play, all within walking distance of your apartment. There is a wide range of housing options in Downtown Fort Lauderdale, from new luxury high rises with views of the river to mid-century modern condos, apartment buildings, and homes. While Downtown Fort Lauderdale is not the most affordable place to live, there are certainly gems that can be found for lower prices.
Most people living in Downtown Fort Lauderdale find that it's very walkable, whether navigating Las Olas Boulevard's long stretch of bars, restaurants, and boutiques or strolling along the Riverwalk to watch the yachts make their way down the New River. In addition to the people who call this area home, there are plenty of four-legged residents in dog-friendly Downtown Fort Lauderdale. Many of the restaurants feature not only outdoor seating but dog menus as well.
Owning a car here is common and easy, with many apartments in Downtown Fort Lauderdale offering residents private or reserved parking as a part of their amenities, including valet service. Family and friends who come to visit you in Downtown Fort Lauderdale can opt to take a ride-share like Uber and Lyft or park their own cars in the number of public parking lots and garages. Street parking is also available and can be paid for using the mobile app, PayByPhone.
A unique way to navigate Downtown is by renting a bicycle at any number of Broward B-Cycle stops. Just load money into the bike to release it from the dock and return it to any other bicycle dock around town. Cyclists can opt for a day pass, weekly pass, or annual membership. There's also the novel Water Taxi that will take you all the way down to Hollywood. The city of Fort Lauderdale also provides the free Community Shuttle, which runs throughout the city from the west side of town to Downtown and the beaches.
There is no shortage of bars and restaurants in Downtown Fort Lauderdale. It's the place to be and where people flock to check out the latest restaurant opening, enjoy a date night, or bar hop with friends. Las Olas Boulevard is one of the hottest entertainment districts, with restaurants ranging in fare from Mexican, Italian, Asian, American, fusion menus, and more. Whatever cuisine you're craving, there is sure to be a restaurant that will satisfy it. On the nearby Riverwalk, restaurants line the waterfront, making for beautiful locales to dine with the view of the New River.
Meanwhile, Himmarshee Street is lined with dive bars — many of which have been around for years and known for their live music selections. Revolution Live, where "Rock of Ages" was partially filmed, is a popular spot for live music in an intimate setting. This street is the closest entertainment district to the Broward Center for the Performing Arts Center, making it a popular place to visit for food and drink before a show.
There are also several hotels in the area whose restaurants and bars are a destination all of their own. Check out the rooftop Sparrow at the Dalmar Hotel or Harborwood at the Hyatt Centric. Experience a taste of old Florida at The Riverside Hotel, which has been open for almost 100 years, with dining available both on the river as well as on the bustling boulevard. For supermarkets in Downtown Fort Lauderdale, there is a Publix grocery store on either side of the New River; the one on the north side is a Greenwise supermarket, offering more organic and natural options.
When it comes to shopping in Downtown Fort Lauderdale, Las Olas Boulevard's tree-lined streets are filled with boutiques big and small, with a mix of nationally known brands and locally owned boutiques, including Lily Pulitzer, Tommy Bahama, Elektrik Boutique, Deborah James, Moda Mario, J. McLaughlin, Addictions, and more.
Art lovers will be thrilled by the number of art galleries along Las Olas Boulevard. Inside the NSU Art Museum Fort Lauderdale is a well-stocked gift shop with unique homewares, jewelry, art prints, and accessories inspired by artists and the latest exhibit.
For big-time shoppers, The Galleria at Fort Lauderdale mall is a quick 10-minute drive northeast from Downtown. All the brands you would expect to find at a large shopping mall are here, including department stores Macy's, Nordstrom, and Neiman Marcus. There are also restaurants such as Cooper's Hawk, Seasons 52, and The Capital Grille in the mall to satisfy your hunger between stores.
The arts are in full bloom Downtown, with NSU Art Museum Fort Lauderdale boasting 25,000 square feet of exhibition space. With paint dripping down the sides of the exterior white walls, you can't miss this building. Inside, stroll the permanent galleries and visiting exhibits for an up-close look at paintings, mixed media, textiles, fashion, and more. Nearby is the Museum of Discovery & Science, where visitors always take a photo inside the megalodon shark mouth and enjoy the rhythmic movements of the museum's otter family. Be sure to also check the schedule for the museum's IMAX theater to see what larger-than-life movies and documentaries are set to play. Finally, the Broward Center for the Performing Arts has a busy schedule of musicals, comedians, plays, ballets, and some of the world's internationally renowned performers gracing the stage.
Downtown Fort Lauderdale is also a place to explore history. The Historic Stranahan House and Museum is the former home of Frank and Ivy Stranahan, two of the original white settlers in the Fort Lauderdale area. Docents provide tours of the home and decorate it throughout the year, especially at Christmas for a Victorian holiday. If you're into ghost stories, don't miss the museum's river cruise with plenty of stories of the undead.
You can also explore the area by boat. Hop aboard a Water Taxi to travel down the New River and over to the beach or book a trip on a gondola (Fort Lauderdale is known as the Venice of America for its winding canals), the Jungle Queen, and other sightseeing tours to learn more about the city and get a unique look at some of the neighborhood's largest waterfront manses.
The largest greenspace in Downtown Fort Lauderdale is Huizenga Park, where festivals and outdoor concerts are hosted throughout the year. The Riverwalk is also a popular place to get some fresh air, thanks to newly added boardwalks that are accessible for those walking on foot, riding a bike, or walking their dog. It's also the perfect place to sit and watch the bridge go up and down over the New River, letting mega yachts pass through.
Throughout the year, locals enjoy art walks and festivals, live music from Friday Night Sound Waves, and a monthly Sunday Jazz Brunch.
The Willis Holcombe Center for Broward College, a state college, is located in Downtown Fort Lauderdale. The center was built in partnership with Florida Atlantic University (FAU).
Fort Lauderdale may be in the name of many colleges and universities in the area, but their main campuses are not actually in the city — many are further west in the town of Davie. There, you'll find campuses for Nova Southeastern University, FAU, and Florida International University.
We rate and sort every listing based on fair market rent.