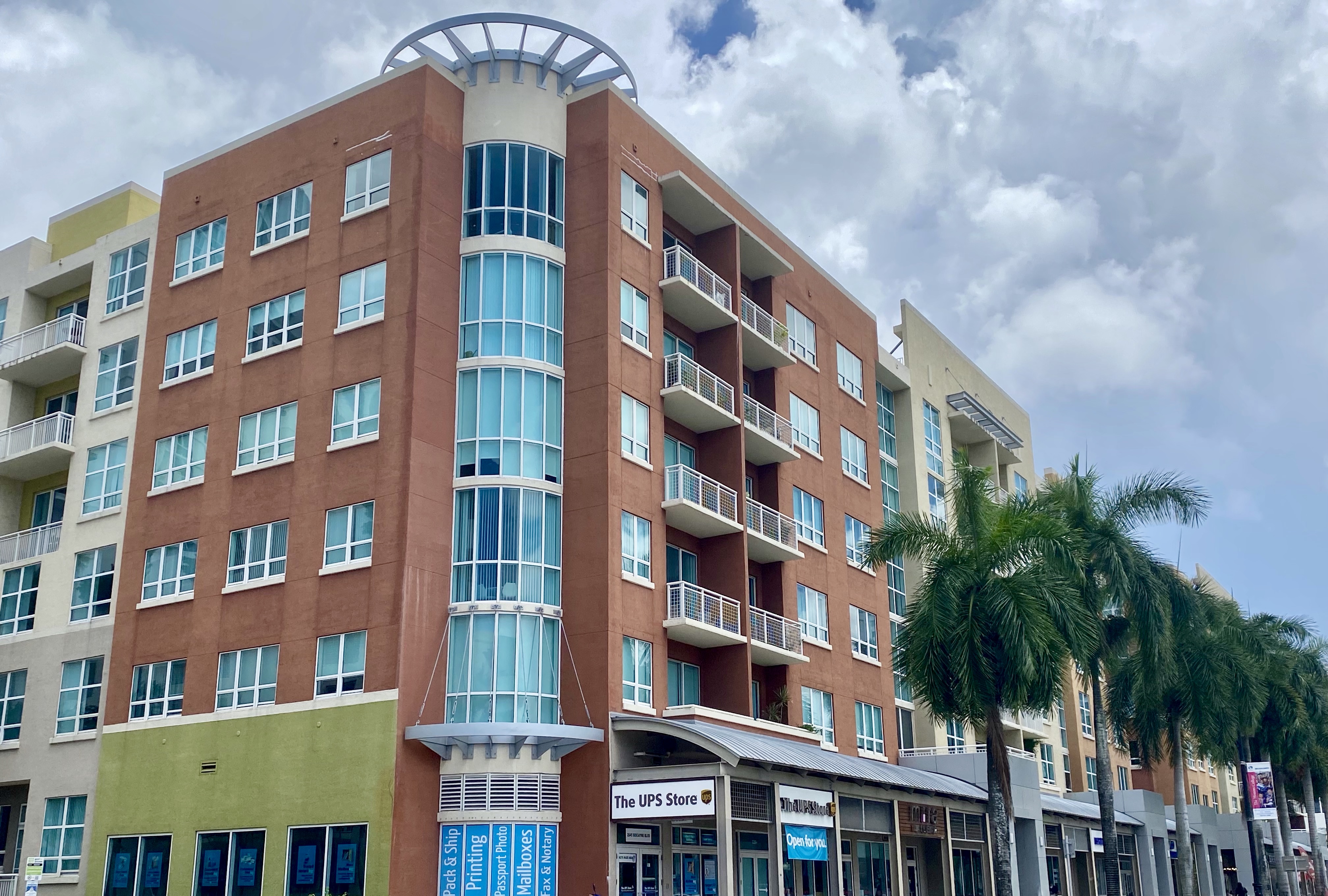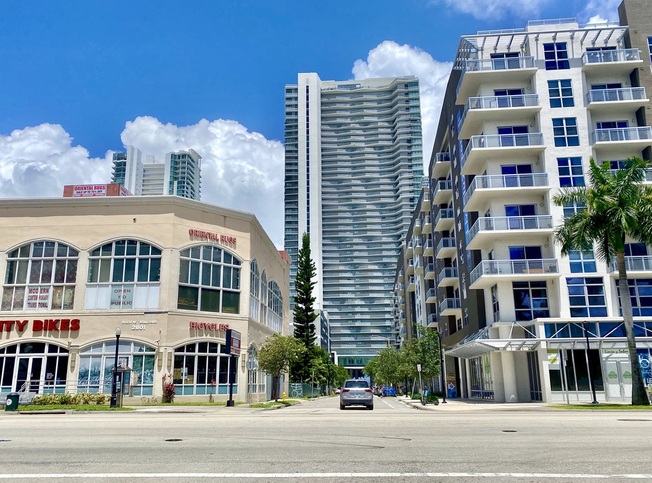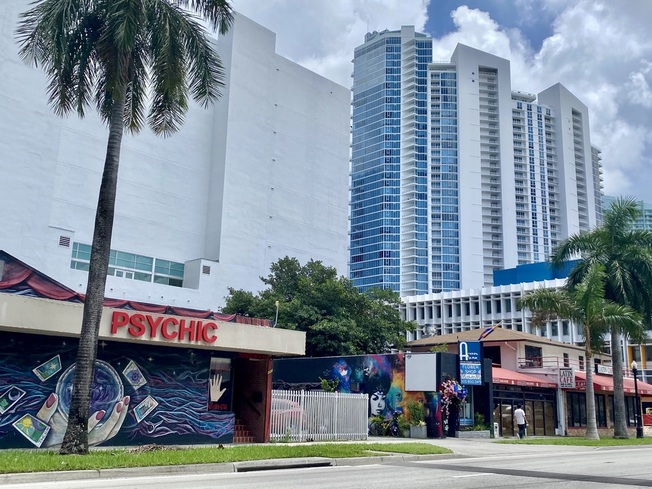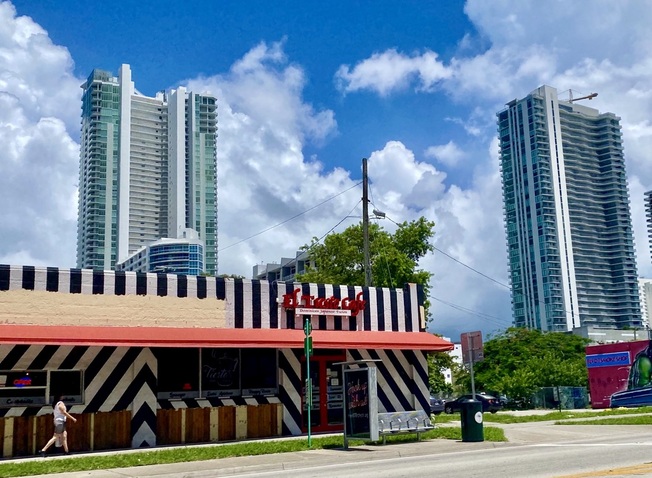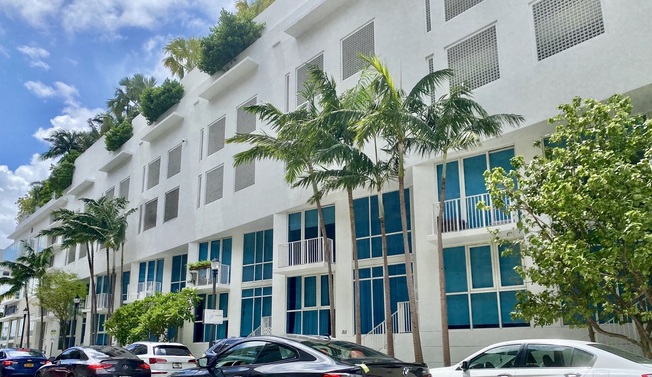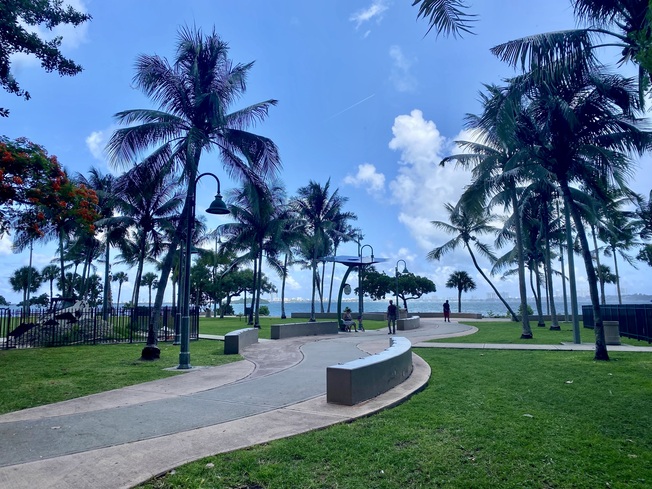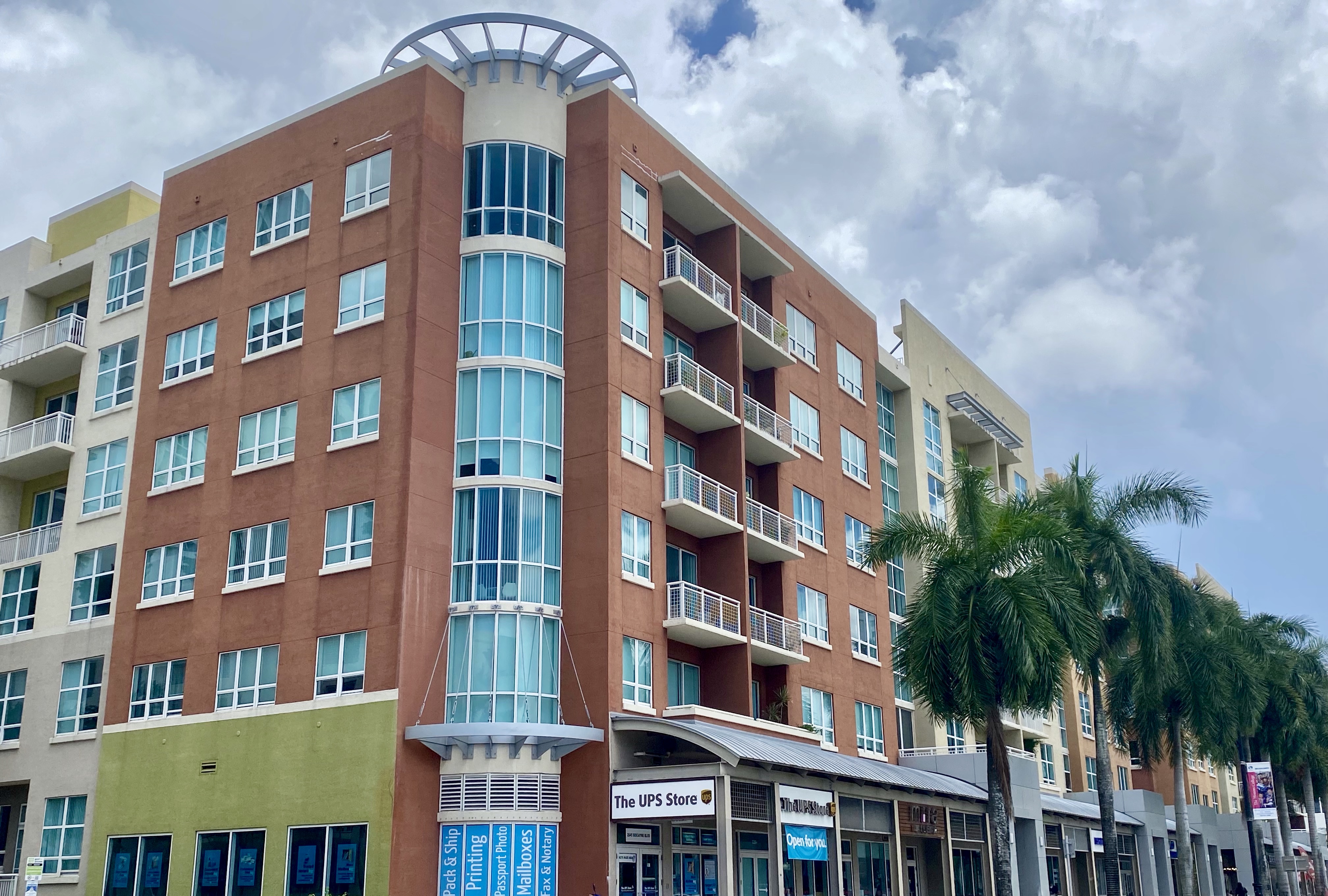 ---
| | Median Rent | Median Sqft |
| --- | --- | --- |
| Studio | $2,342 | 525 sqft |
| 1 Bed | $2,900 | 777 sqft |
| 2 Beds | $4,500 | 1,107 sqft |
| 3+ Beds | $6,300 | 1,704 sqft |
Edgewater is one of Miami's newer neighborhoods. Tucked between Downtown Miami and Midtown, it is spread between North 17th Street and North 37th Street, and the Florida East Coast Railway and Biscayne Bay. This part of Miami has a storied past, one that started with stately houses and mansions in the mid-1900s and changed to a neighborhood overrun with politics, resettlement, and racial issues that left it decaying until just before the Millenium.
Today, this re-emerging area is known for its interesting juxtaposition of luxury apartment buildings and high-rises, prime Biscayne Bay views, and designer shops mixed with low-key restaurants and a familiar feel that gives it a true neighborhood vibe. Because of this juxtaposition, housing prices here run the gamut: you'll find everything from relatively affordable homes and apartments in Edgewater to new high-end buildings with prime waterfront real estate.
There are plenty of ways to access Miami's Edgewater neighborhood, but getting here by car is the most popular. Once in the neighborhood, it's not uncommon to find locals biking through the area, with many Citibike vendors nearby for that purpose.
Public transportation to Edgewater is available through the city bus and trolley system. Edgewater has three bus stops located at Biscayne Boulevard and NE 25th Street, Biscayne Boulevard and NE 28th-29th Street, and Biscayne Boulevard and NE 30th Street. The City of Miami Trolley offers free, regular, air-conditioned travel from 6:30 a.m. to 11 p.m., Monday through Saturday, with a stop in Edgewater at Margaret Pace Park.
Edgewater isn't usually the first place people think of to go out to eat, but once you check out its restaurant and bar scene, you'll wonder why not. This part of Miami is growing fast, but you can still find some key spots that feel like real neighborhood gems.
Start your day at Mamma Leone Bakery, a small Italian bakery with chocolate and sweet cream croissants, Italian doughnuts filled with Nutella, homemade banana bread, and a long menu of espresso drinks. For lunch, choose from a few casual options with food from all over the world. Tacomiendo, a BYOB taco truck parked inside a plant shop, serves carnitas tacos, flank steak tacos, grilled squash tacos, and more. Another nearby food truck, Perrology, sells six types of vegan hot dogs, like the Colombian-style Parcito with pineapple sauce, cilantro sauce, fried onions, and "bacon" flakes. Finally, Enriqueta's Sandwich Shop is a Cuban staple here in Miami. The diner offers a huge menu that includes traditional croquetas, over a dozen sandwiches, breakfast plates, and Cuban coffee.
Take dinner up a notch at Rincon Escondido Tapas, a small Spanish and Argentinian restaurant, where you can indulge in traditional plates like Gambas al Ajillo and Pulpo a la Plancha. Amara at Paraiso, the brainchild of James Beach Award-winning chef and restaurateur Michael Schwartz, serves coastal fare with Latin American influences — like Grouper Ceviche, Yuca Cheese Puffs, and Octopus Tacos with a tamarind BBQ sauce, all in a romantic setting overlooking Biscayne Bay. End your night with a drink at Lagniappe, a backyard wine bar with live music, strung lights, and first-come, first-served tables and couches. Here, pair bottles of wine with one of its made-to-order charcuterie and cheese plates, or go for something heavier and order churrasco, mahi-mahi, salmon, chicken, or sautéed veggies.
For groceries in Edgewater, there are several options: Publix, Food Max Miami Corp, and L&R Grocery.
At the base of the DoubleTree by Hilton Grand Hotel Biscayne Bay, shoppers will find the Grand Retail Plaza — an indoor mall with clothing stores as well as a long list of other retail spaces including a grocery store, a convenience store, a dry cleaner, gift shops, jewelry stores, a pet store, a pharmacy, a bank, a car rental office, medical professionals, a beauty salon, and even a liquor store.
Otherwise, Edgewater is not a major shopping destination. That said, because of its prime location, it is very close to the many fashion boutiques and art stores in Wynwood and two outdoor shopping malls, The Shops at Midtown Miami in Midtown and Bayside Marketplace in Downtown Miami.
Despite its small size, there are quite a few places to visit in Edgewater. Sitting right on Biscayne Bay, Margaret Pace Park is an 8-acre urban park with incredible sunset views, tennis courts, basketball courts, personal fitness equipment, and wide sidewalks filled with active locals walking, running, biking, and rollerblading. Ask any dog owner, and they'll tell you Margaret Pace Park is the best dog park in Miami, too. There is a double-fenced area where dogs can play and run freely, plus separate areas for smaller and larger dogs.
To see a piece of Miami history, don't miss the Miami City Cemetery, which houses the graves of Miami's earliest pioneers. Examples include Julia Tuttle, the founder and "Mother of Miami," as well as the city's first police chief, mayor, and murder victim. The Miami City Cemetery also contains a walled Jewish section, a section for some of the city's African-American pioneers, and plots for veterans of the Civil, Spanish-American, and first and second World Wars. Most notably, there is a room-sized block of concrete that solidified around the body of a woman named Carrie Miller, as was her choice. Walk through the cemetery to Biscayne Park, where locals frequently play pick-up games of soccer.
If you have access to a boat, you can also take advantage of your proximity to Biscayne Bay and spend a day on the water. Join the boats anchoring at Pace Picnic Island and enjoy a morning or afternoon eating, drinking, relaxing, tanning, and swimming just off Miami's coast.
There are no college campuses in Edgewater. However, Edgewater is just minutes away from Downtown Miami, where Miami-Dade College - Wolfson and Miami International University of Art & Design are located.
We rate and sort every listing based on fair market rent.