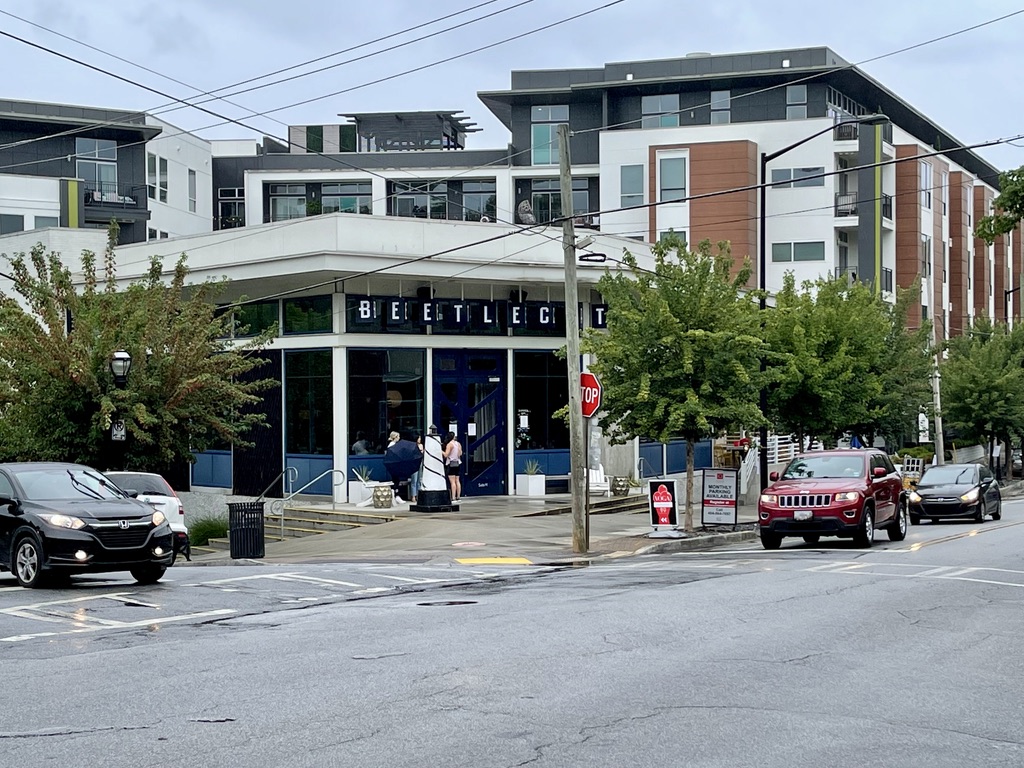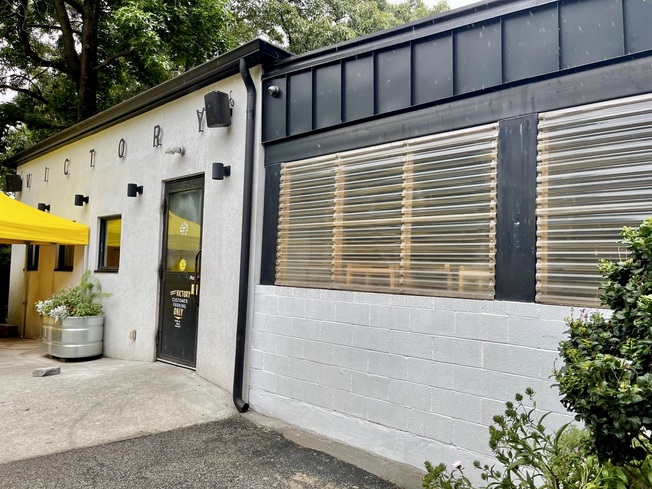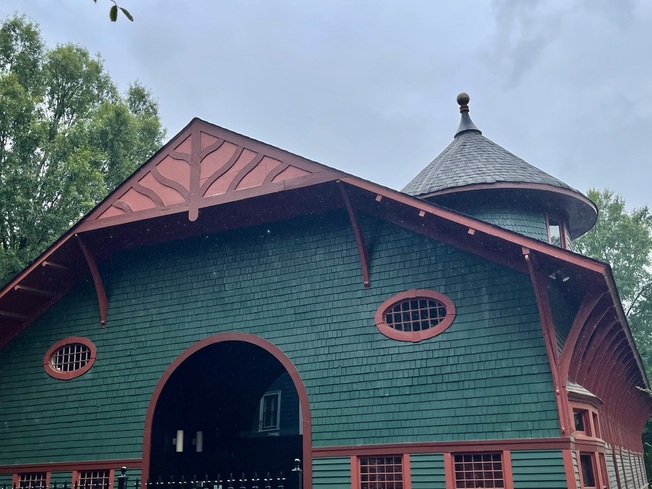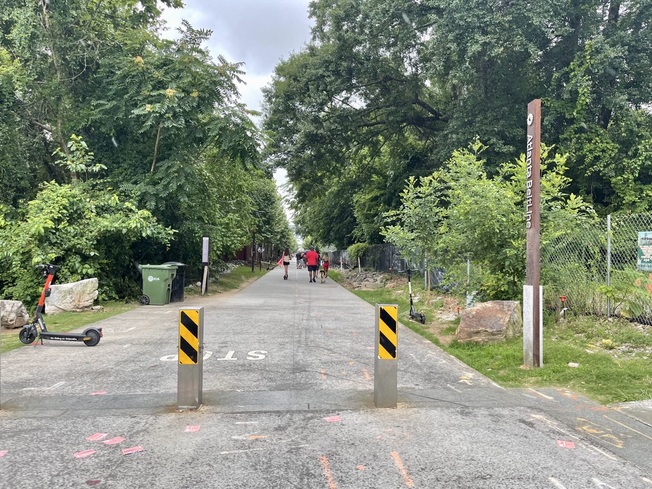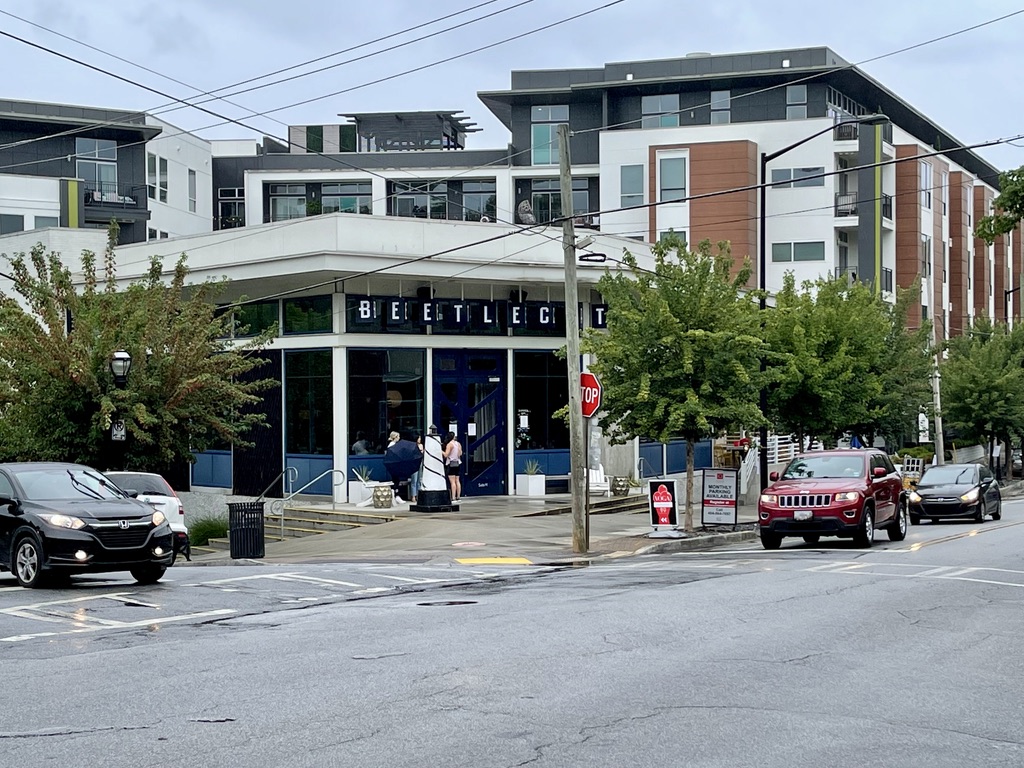 ---
| | Median Rent | Median Sqft |
| --- | --- | --- |
| Studio | - | - |
| 1 Bed | $2,053 | 747 sqft |
| 2 Beds | $2,830 | 870 sqft |
| 3+ Beds | $15,000 | 3,513 sqft |
Inman Park is hands down one of Atlanta's most charming neighborhoods. Think Victorian-era homes with gingerbread-house-like fretwork, pedestrian streets filled with local shops and foodie-favorite eateries, plus access to Atlanta's Eastline BeltLine trail, sprawling out in two directions from the neighborhood. Inman Park offers all the convenience of city living with a small-town neighborhood vibe. Its registered trademark logo is the Inman Park Butterfly. On its wings, you can see two faces: one looking toward the past and one looking towards the future, a fitting symbol for a neighborhood that takes pride in its historic charm while still being open to change.
Created just at the turn of the century, Inman Park was Atlanta's first planned suburb and the first trolley neighborhood. Joel Hurt, the neighborhood's founder, developed Inman Park after becoming fascinated with other trolley communities and park-centered neighborhoods he had seen throughout this travels around the U.S. While Hurt's trolley tracks of yesteryear are gone and there's no park by the name of Inman here, the bucolic community he longed for is very much intact. The great Victorians still look over greenspaces like Springvale Park and Freedom Park. Many of Inman Park's historic homes have been renovated and restored to their former beauty. Meanwhile, new buildings, complete with retail, restaurants, condos, and apartments in Inman Park, have been seamlessly integrated into the neighborhood.
The Beltline, a series of railroad corridors turned biking and walking paths, brings Atlantans from throughout the city to and from Inman Park with ease. Schools in Inman Park are Mary Lin Elementary School, Inman Middle School, and Midtown High School. If you're looking for a neighborhood as quaint as it is sophisticated, Inman Park beckons.
Exploring Inman Park on foot or two wheels is a breeze thanks to its pedestrian-friendly sidewalks, parks, and bicycle paths. The neighborhood even has a sidewalk committee, which has been dedicated to sidewalk repair and improvement for nearly 20 years.
Public transportation in Inman Park is plentiful; the neighborhood has its own MARTA (Metropolitan Atlanta Rapid Transit Authority) station. The Inman Park station is on the Blue/Green Line, which takes commuters east to west. What's wonderful about the Inman Park station is that it drops you off (or picks you up) in the heart of the neighborhood. From Inman Park, it's also a quick walk to neighboring Little 5 Points should you want to explore that neighborhood too. Plus, it's an easy jaunt from the Inman Park station to nearby Decatur. Riders looking to use MARTA to and from the airport will need to change trains at the Five Points station to catch a Red or Gold Line train. The Inman Park MARTA station also has free daily parking spaces for those needing to commute closer to the city for work. There are also cars for rent and buses available here.
The Eastside Beltline trail forms the western boundary of Inman Park, which means the Beltline, Atlanta's rail corridor turned pedestrian pathway, is both easy to find and convenient to use regularly, if not daily. Head to Krog Street Market, Inman Park's gourmet food and retail hall, and you'll find yourself in the thick of the Eastside Trail. From Krog Street Market, you can work your way in either direction on foot or bike. If you don't own a bike, you can rent one at the Atlanta Bicycle Barn located just off the trail in Inman Park.
Inman Park is one of Atlanta's best places to live for foodies. From the Beltline, enjoy access to Inman's own Krog Street Market, as well as Ponce City Market and other surrounding neighborhood eateries. Restaurants in Inman Park are arguably where Atlanta's vibrant restaurant scene first found its footing. For example, local celebrity chef Kevin Rathbun launched his successful steak-slinging career here. Kevin Rathbun Steak sits on the Beltline and has been recognized as one of the best steakhouses in Atlanta and the entire U.S. Other notable restaurants in Inman Park include Ford Fry's sea-fare concept BeetleCat, and mainstays Sotto Sotto and Fritti.
Inman Park is also known for its more casual dining experiences. There's Victory Sandwich shop, a delicatessen located on the Beltline, serving not only sandwiches but also popular boozy beverages like their famous whiskey coke slushie. Small, specialty spots like Victory dot the back streets of Inman Park, each facing the Eastside Beltline trail. Other neighborhood dives include Ladybird Grove and Mess Hall, New Realm Brewing, and Lingering Shade.
Of course, there are always the two are food halls to enjoy, too. Inman Park's Krog Street Market has nearly 20 eateries ranging from sit-down dining concepts to takeaway candy stalls. Then, take the Beltline trail to Ponce City Market to explore their selections too.
The best shopping in Inman Park is found along North Highland Avenue, where shops and restaurants flourish. There's Bill Hallman, a locally designed men's and women's boutique, wine shop VinoTeca, and gourmet market Savi Provisions. For a more extensive selection, head down the Beltline or jump in a car to visit Ponce City Market, Atlanta's version of NYC's famed Chelsea Market located on Ponce de Leon Avenue, just steps from Downtown. The expansive retail and food hall features over 60 shops and restaurants. PCM, as it's called by locals, also has a weekend Farmer's Market along with a vintage amusement park featuring classic games like mini-golf and skee ball on its roof.
Inman Park is also nearby Virginia Highland, where you'll find women's boutique, Dakota J's, streetwear shop, Threadz, and lifestyle boutique, Urban Cottage Inc., to name a few. Situated on the edge of the neighborhood, the aforementioned Ponce City Market is another great place for shopping. For more retail therapy nearby, residents of Inman Park also shop at Decatur Square's various clothing boutiques, jewelry stores, and gift shops.
You can't talk about things to do in Inman Park without mentioning its annual Inman Park Festival. Held during the last weekend in April each year, the festival draws crowds from all over Atlanta to experience everything from its quirky parade to the most incredible fine art. There are several stages with live music, a kids' zone, tons of festival foods, and even a tour of homes. Best of all, general admission to the festival is free. The festival weaves its way through nearly every street in the neighborhood, so neighbors and visitors alike can come together for an entire weekend of fun.
One of Inman Park's best sites is the Trolley Barn. The Barn once housed the Atlanta streetcar offices and was used for car repairs. It lived many lives thereafter, becoming a church, a basketball court, a farmer's market, and even antique storage. Today, it is used primarily for private events, but there are also public, ticketed events, including concerts here.
The neighborhood has several parks and greenspaces, one of which is Springvale Park. There is a pond with waterfowl, a playground, and park benches great for people watching or simply taking a moment to appreciate the outdoors. Residents can also enjoy all that Freedom Park has to offer. Freedom Park spans a few neighborhoods in the area and is one of the largest parks in the city. It's best known for being the site of the Carter Center as well as its weekly farmers' market.
While Inman Park doesn't have any colleges or universities of its own, its location makes it easy to get to Decatur to Emory or Agnes Scott College or Downtown Atlanta for Georgia State University. As previously mentioned, the Inman Park MARTA conveniently connects the neighborhood to various in-town higher learning institutions.
We rate and sort every listing based on fair market rent.