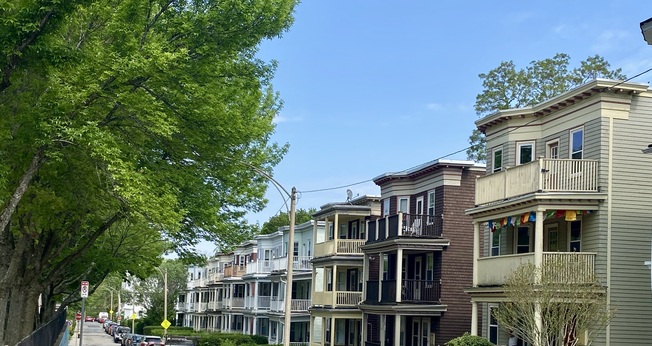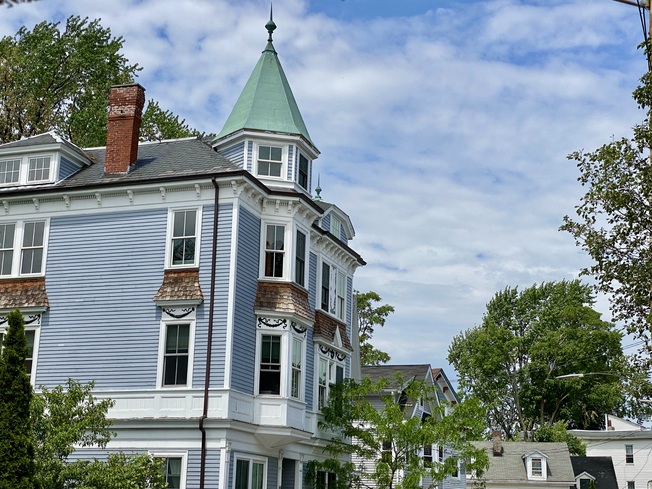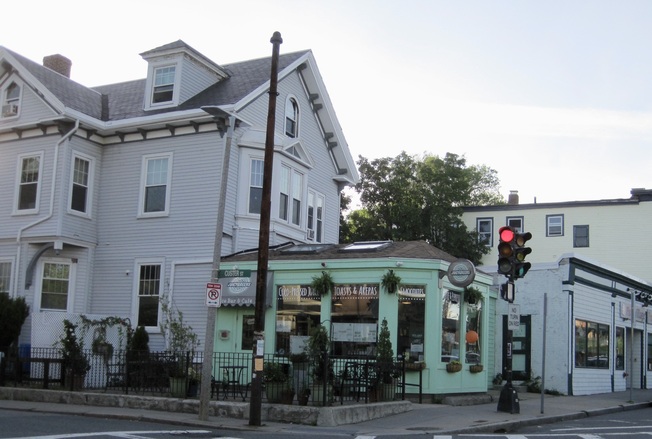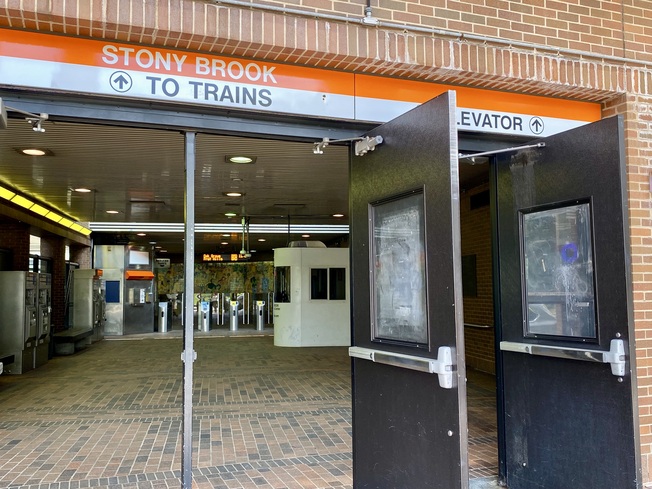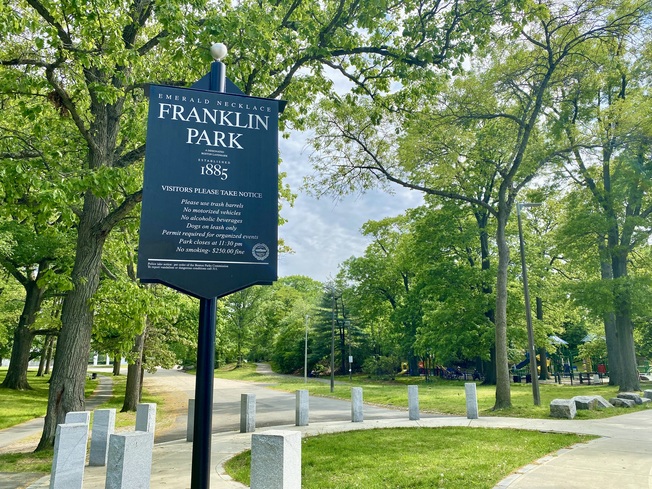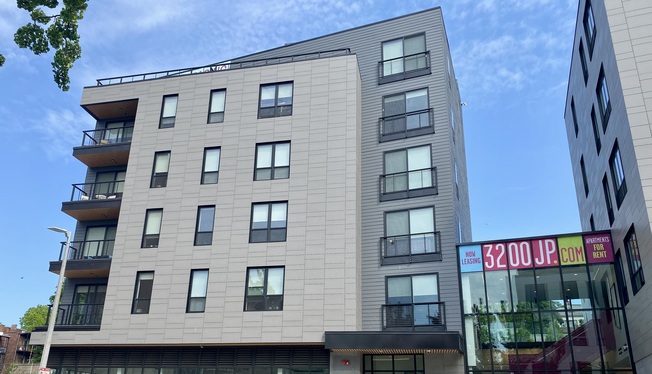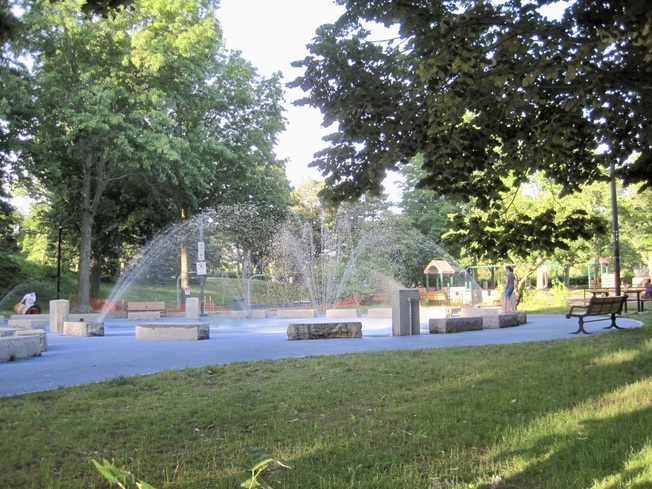 ---
| | Median Rent | Median Sqft |
| --- | --- | --- |
| Studio | $2,357 | 479 sqft |
| 1 Bed | $2,865 | 657 sqft |
| 2 Beds | $3,150 | 1,000 sqft |
| 3+ Beds | $4,250 | 1,290 sqft |
Jamaica Plain (called "JP" for short) stands out from other Boston-area locales, thanks to ample greenspaces and a fierce sense of community. Residents of JP include long-standing Boston families, newly arrived college students, and diverse immigrant populations. Housing in Jamaica Plain ranges from the neighborhood's signature triple-decker apartments to converted luxury lofts to quintessential New England country mansions. This kind of diversity permeates nearly every aspect of community life. As such, you can't quite put JP in a box: a lively art scene, an active appreciation of culture, a respect for cooperative living, and a penchant for social justice all contribute to the undeniable sense of neighborhood pride.
The local reverence for the natural world has roots in the neighborhood's founding. Starting in the 17th century, the area attracted early settlers: farmlands provided inner-city residents with produce, while Jamaica Pond was a natural water source. Later, wealthy Bostonians built fancy pondside homes, taking advantage of the fresh air and beautiful country views on the outskirts of Boston. Today, JP is surrounded by Jamaica Pond, Franklin Park, and other luscious greenspaces of Boston's Emerald Necklace — the 1,100 acre stretch of urban landscape created by the famous Frederick Law Olmstead. Across the 4-square-mile neighborhood, you'll also find community gardens, organic food stores, and a myriad of local shops that harken back to its agricultural beginnings.
One of the only Boston neighborhoods without a college or university in the immediate vicinity, Jamaica Plain has developed a unique vibe, distinct from the bustle of city and academic life. The way one local describes it: "this is what home feels like."
Jamaica Plain is unofficially divided into two regions, where the differences in architecture and population are evident. The more exclusive "Pondside" area is between Centre Street and Jamaica Pond, while "Parkside" JP is east of Centre Street, bordering Roxbury by way of Egleston Square. Pondside typically houses a quieter, more affluent population, while Parkside is home to residents hailing from all cultures and walks of life.
The highly walkable Centre Street is the unofficial dividing line and the main commercial thoroughfare in Jamaica Plain. It runs from Jackson Square in the north to Arnold Arboretum in the south, with every amenity and many parks and greenspaces along the way. Parallel to Centre Street, Washington Street offers access to Forest Hills and Downtown Boston along what's known as the Southwest Corridor. Getting out of JP and into the city is a cinch with 4 MBTA Orange Line stops at Jackson Square, Stony Brook, Green Street, and Forest Hills. To reach North Station or the Back Bay, there's also a Green Line stop at Heath Street. The commuter rail at Forest Hills will take you directly to the city or further into the suburbs to towns like Needham in under 20 minutes.
Bikers will appreciate the marked bike lanes throughout the neighborhood. The Emerald Necklace and Southwest Corridor Park also offer off-road bike trails for commuting or more leisurely riding.
Car owners won't have trouble finding permit spots near their residence, and nearly every other street provides free parking for guests. In a pinch, low-cost parking options are available in Orange Line lots spread throughout the area.
The Jamaica Plain culinary scene is a highlight, offering the diversity and sophistication of big-city dining in an intimate, neighborly setting. Food here is an (unpretentious) art form blending Americana and international influences, a farm-to-table ethos, and a come-as-you-are atmosphere.
Latin flavors are prominent at restaurants in Jamaica Plain, from Chilicates Mexican street food to Old Havana Cuban sandwiches to traditional Dominican burgers at Alex's Chimis. Come to Tres Gatos to sample spicy tapas or traditional paella, and stay to peruse the eclectic collection of books and music.
Baked goods and sweets are another neighborhood specialty. Feast on artisanal bread from When Pigs Fly or muffins and pastries from Blue Frog Bakery. For something more experimental (and quintessentially JP), Monument Market is part bakery, part coffee shop, part record store, and part artist community. This is a rare nut-free establishment, the founding baker having an allergy herself. For colder sweet treats, the obvious destination is the neighborhood namesake JP Licks. This ice cream establishment has branched out to other parts of Massachusetts, but the original location is still right here on Centre Street.
Jamaica Plain offers some excellent options for a special night out, including Ten Tables (which, yes, has literally ten tables), and the local favorite Vee Vee. The quirkier Brasicca Kitchen & Cafe offers a casual vibe by day and humble elegance by night.
The Irish have made their mark here, especially at favorite local pubs like Galway House and Brendan Behan Pub. For a change of pace, try haggis scotch eggs and Scottish craft beers at The Haven. When you prefer to dine at home, there are many options to stock your kitchen, including a weekly farmer's market, two local grocers, and two large chain stores, not to mention the BMS Paper Company, a restaurant supply store that carries every obscure ingredient imaginable.
JP is dotted with home-grown, quirky shopping options. No malls or luxury brands in sight here — for that, you'll need to head over to Copley Square via the Green Line. Shopping in Jamaica Plain, you'll find an eclectic array of things you never knew you needed, like specialty hats at SALMAGUNDI, classic vintage clothing at 40 South Street, and hand-curated home goods at Birch Street House & Garden. Women-owned and operated Papercuts Bookshop is the destination bookstore of the area featuring an array of popular titles and special nods to Boston authors. A second-hand retail shop, Boomerangs is one of the best locations for used furniture, but the best part about shopping here is knowing that all proceeds go to the AIDS Action Committee of Massachusetts. And finally, On Centre is the neighborhood pick for gifts and special housewarming items. You never know what you might find, so shopping is more an adventure than a goal in this neighborhood.
This largely residential area does not offer world-class museums and historic sights. But Jamaica Plain is blessed with a rich arts scene and plenty of opportunities for outdoor activities. Suffice to say, residents do not want for entertainment. Nature lovers can take their pick from JP's many open spaces. Jamaica Pond offers gorgeous views year-round — a perfect venue for walking, biking, or sailing. Sitting atop the hills of JP and neighboring Roslindale, Arnold Arboretum attracts people from all over the city to enjoy the enchanting landscape and varied foliage, particularly in May, when the arboretum is abloom with lilacs. At the geographic heart of Boston, you'll find the crown jewel of the Emerald Necklace: the 527-acre Franklin Park, replete with walking trails, golf courses, sports fields, and the Franklin Park Zoo.
Jamaica Plain's nightlife is among the city's most vibrant, especially as many eating and drinking venues transform into live music venues by night. Of particular note: the Midway Cafe hosts a weekly lesbian night known as Queeraoke, which is a riotous good time. A short ride into Boston proper, Wally's Cafe is known to be the city's best blues and jazz bar.
For those less keen on the bar scene, Footlight Club is America's oldest community theatre, where you can catch shows that explore intimate themes or incite explosive debate. The 300-year-old Eliot School of Fine & Applied Arts is a historic landmark that still hosts courses by top-notch artists. JP even has venues that cater to folks that don't want to go out at all: The VU (Video Underground) rents out cult classics and popular films to watch at home.
Additionally, Jamaica Plain hosts a plethora of seasonal events — opportunities for neighbors to meet each other and explore the vibrant culture of the area. Summer ushers in Wake Up the Earth Festival, when artists, performers, food trucks, and nonprofits promote a deeper understanding of the Earth and our human nature. JP Open Studios turns artists' homes into galleries, and JP Porchfest turns porches into live music venues, both free events open to all. Fall brings the Halloween Lantern Parade around the pond, while winter marks the opening of the DCR Kelly Outdoor skating rink.
As mentioned previously, Jamaica Plain is one of the few neighborhoods in Boston with no major colleges or universities. The neighborhood is home to a few smaller institutions, such as Hellenic College Holy Cross (a Greek Orthodox theology school) and Showa Boston (a Japanese language school).
The five "Colleges of the Fenway", as well as Northeastern University and Harvard Medical School, are located about three miles north in the Fenway, which is easily accessible by MBTA Orange Line or Bus No 39.
We rate and sort every listing based on fair market rent.