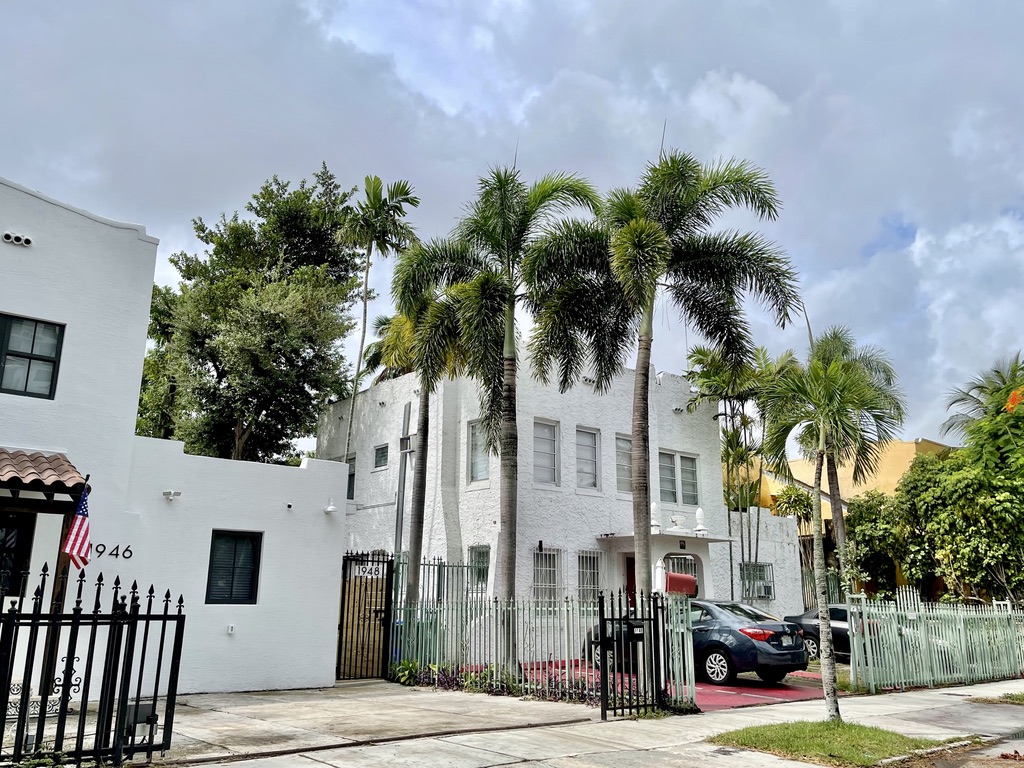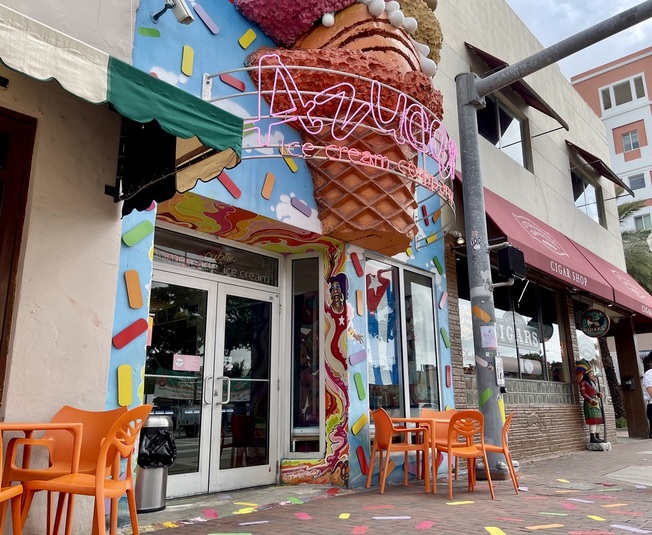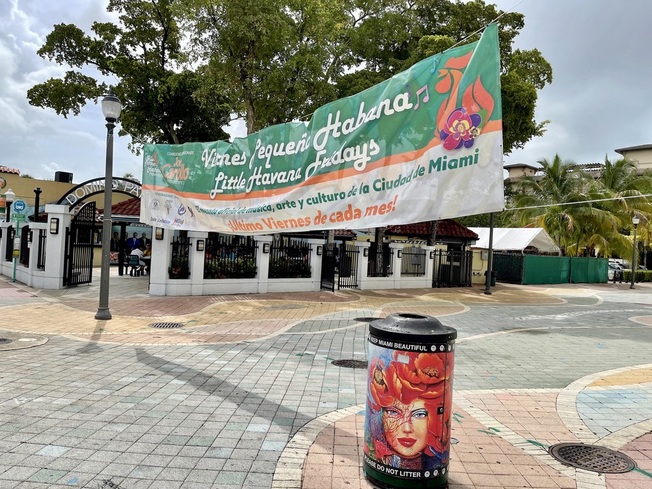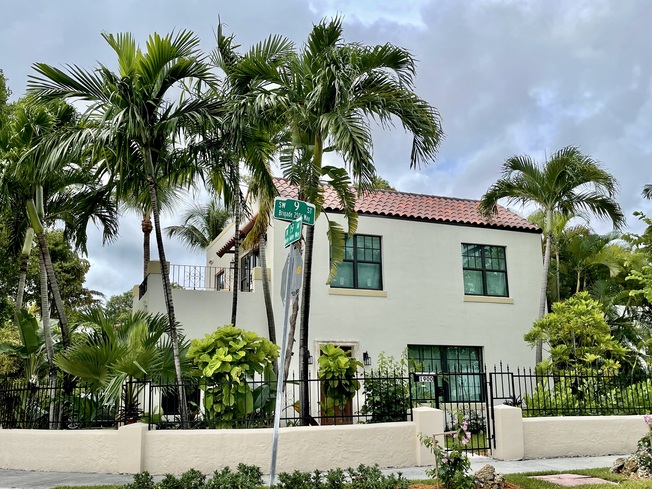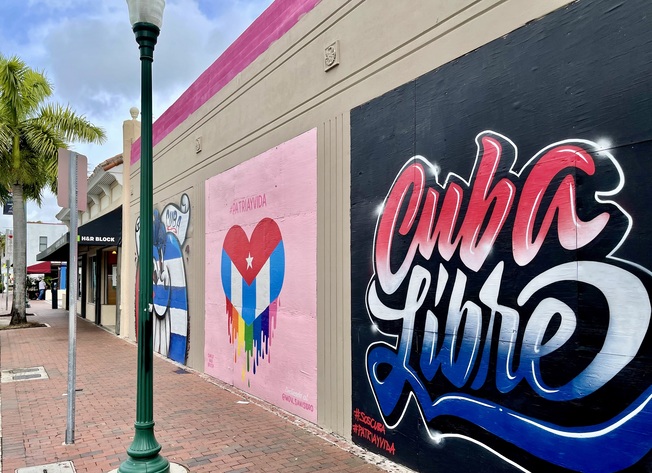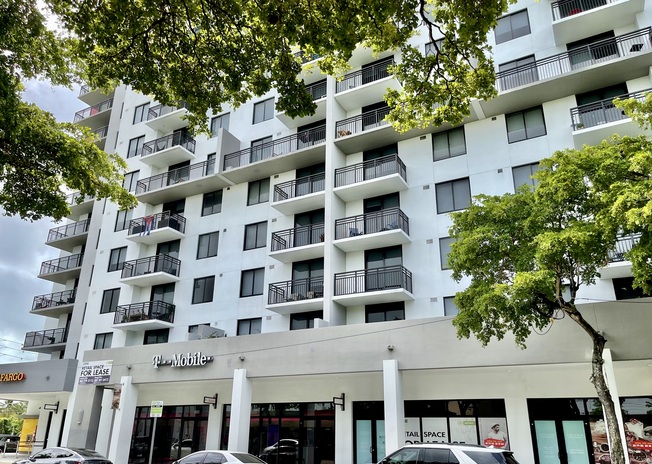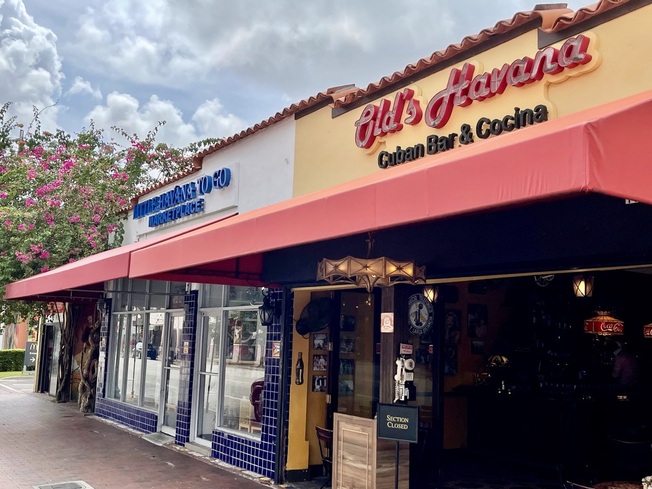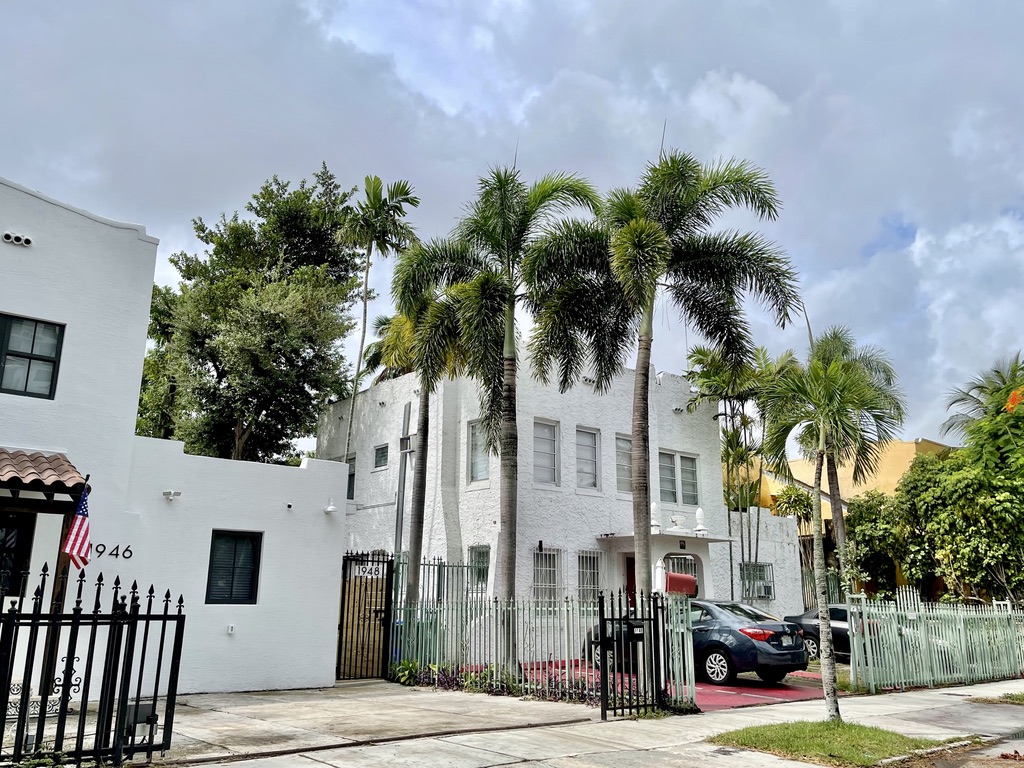 ---
| | Median Rent | Median Sqft |
| --- | --- | --- |
| Studio | $1,350 | - |
| 1 Bed | $1,750 | 639 sqft |
| 2 Beds | $2,200 | 842 sqft |
| 3+ Beds | $3,300 | - |
Miami has long been known for its Cuban influence, and the center of that influence lies in Little Havana. This vibrant neighborhood has maintained its heritage since the late 1950s, when Cubans fled the Communist regime in their homeland and settled here. Today, life in this energetic neighborhood revolves around Calle Ocho, a bustling street that's home to everything from Cuban bakeries and cigar shops to impromptu salsa dancing, busy Cuban coffee windows, classic Latin restaurants, fun rum bars, and more. Don't miss the art and murals that surround you — they tell the stories of major figures in Cuban culture and history.
There's a range of housing options in Little Havana, from older, reasonably priced apartments to brand new, modern complexes that rival the prices of trendier areas like Brickell or Coral Gables. See the sights, and you'll understand why. Little Havana is home to the famous Versailles Restaurant, serving Cuban food and drinks since 1971, and is often a central meeting point for Miami's Latin community during local or political events. Another gathering place in the neighborhood is Máximo Gómez Park (or "Domino Park"), where residents meet up daily to talk gossip and politics and play heated games of dominoes. When you're not watching a game, go here for monthly festivals, artistic tributes to Cuban veterans, and live Latin music. No matter how trendy this no-frills neighborhood gets, however, Little Havana will always have an old soul.
There are plenty of ways to get around Little Havana, both on your own or by using public transportation. The neighborhood is just north of Coral Gables and west of Brickell and Downtown Miami, with direct access to I-95. If you don't have a car, take a rideshare service or hop on the free City of Miami trolley — it stops at Loan Depot Park at Marlins Stadium every Monday through Saturday, from 6:30 a.m. to 11 p.m. For drivers, there is plenty of street parking along Calle Ocho and its surrounding side streets.
The stretch of Calle Ocho between 12th Avenue and 27th Avenue is very walkable, and it's not uncommon to see its sidewalks filled with locals hanging around and drinking Cuban coffee, walking to nearby bars and restaurants, or riding a Citi Bike to Domino Park. Outside of this central area, Little Havana gets more residential and less pedestrian-friendly.
As the hub of Miami's Hispanic culture, there is no shortage of Latin-inspired food stands, eateries, bars, and restaurants in Little Havana. The area is decidedly casual and laid back, though as Miami's food scene has grown, some trendier restaurants by big-name chefs have crept their way into the neighborhood. No matter where you go, the most important thing about dining in Little Havana is trying certain Cuban staples like Cuban sandwiches, fritas, vaca frita, mojitos, and — the lifeblood of Miami — Cuban coffee.
Get one of the best Cubanos in the city at Sanguich de Miami, on Calle Ocho. Here, two slices of crunchy Cuban bread are layered with ham, lechon, Swiss cheese, homemade pickles, and mustard. Amp it up a notch by ordering a croqueta preparada, a Cubano with two ham croquetas stuffed inside. For another Cuban staple, the frita, head to El Rey De Las Fritas (it literally translates to "the king of fritas"). This bright 8th Street diner whips up a Cuban burger like no other. The original burger with a seasoned beef and chorizo patty, onions, and a stack of fried julienne potatoes on a Cuban bun is a must.
The most iconic restaurant in Little Havana is Versailles Restaurant, a family-owned restaurant and cultural meeting place for the Latin community. Versailles has one of the most popular "ventanitas," or food and coffee windows, in the neighborhood, so go there for your morning or afternoon Cuban coffee, guava and cheese pastelitos, empanadas, or ham, chicken, or cod croquetas.
James Beard Award-winning chef Michelle Bernstein (Miami born and raised) brought modern-haute Cuban cuisine to Little Havana with Café La Trova. Here, indulge in flaky empanadas with shredded steak, Spanish olives, and caramelized onions; jamon serrano croquetas with melted cheese and a sweet fig jam; and open-faced lechon sliders laced with mojo on focaccia bread. Pair it with a Hotel Nacional cocktail with plantation pineapple rum, apricot liqueur, and pineapple and lime juices from Julio Cabrera, voted "American Bartender of the Year" in 2019.
Okay, Lung Yai isn't a Latin restaurant, but it's such a hit that it deserves a shoutout. This laid-back Thai restaurant might be the hardest table to get in Miami — it's tiny, it's first come, first served, and it can be a two-hour wait on weekends. It has the best Thai food in the city, which you'll understand when you try its Thai-style chicken wings and nam prik ong, a northern Thai curried pork. The catch? To keep things moving, every table can only order once.
Wherever you eat, end on a sweet note with a frozen treat, like café con leche ice cream flavored with Cuban coffee and Oreos, at Azucar Ice Cream Company.
Craving a drink? Ball & Chain is a mainstay for mojitos and live music, while Casa Tiki puts a Latin twist on a tropical tiki bar with exotic cocktails and a thatched roof. For something totally different, Bar Nancy is a nautical craft cocktail bar offering tasty seafaring-themed drinks like the "We're Gonna Need A Bigger Boat" with Plymouth Gin, Florio Fernet, blueberry, lemon, and soda.
When you need groceries in Little Havana, go to Tropical Market, El Nuevo Siglo Supermarket, or El Presidente for Latin American groceries. Be sure to stroll through Los Pinareños Fruteria, a family-run, open-air fresh fruit and juice market that has been around since the 1960s.
What Little Havana lacks in major shopping malls, it makes up for in tourist and cigar shops. Wander along Calle Ocho and around Domino Park and you'll find stores filled with Latin American art, folk art, music, books, and clothing.
Of course, when in Little Havana, Cuban cigars are a must. At the family-owned El Titan de Bronze, Cuban cigars are hand rolled in small batches for quality and authenticity. At El Rey de los Habanos, 12 rollers hand roll more than 800,000 cigars a year, and you can watch them do it. The owner is Don José "Pepin" Garcia, who spent 30 years in Cuba honing his skills rolling Cohibas, Partagas, and Montecristos before opening his shop on Calle Ocho.
From there, walk past 27th Avenue to Sentir Cubano, a Cuban memorabilia and food warehouse. After you peruse the local goods, Cuban merchandise, and artwork, don't miss the store's colorful exterior murals, which are great backgrounds for taking photos with friends.
There are plenty of fun things to do and cool places to see in vibrant Little Havana. Every March, the neighborhood plays host to the Calle Ocho Music Festival during Carnaval Miami, a weekend of non-stop music, food, and activities in celebration of Latin and Caribbean cultures. On the last Friday of every month, Miami locals flock to Domino Plaza for Viernes Culturales, a street festival with special art exhibits, live Latin music, dancing, children's activities, history walking tours of Calle Ocho, film debuts, and more.
If you love the visual arts, check out the local art at the Futurama 1637 Art Building, a creative workspace with 12 artist studios, or peruse the Cuban art at Molina Fine Art Gallery. Step back in time and see a movie at the 1926-built Tower Theater, which still has a lit marquee sign and vintage seats. If live music is more your scene, head to the Cubaocho Museum & Performing Arts Center, a museum and gathering space where art, live music, and dancing come alive. Wander through its exhibits, and you'll find rare, beautiful Cuban art dating from the 1800s to 1959, and in its café bar, a really good mojito.
Part of the fun of being in Little Havana is exploring it. Watching old locals playing intense games of dominos while debating politics at Máximo Gómez Park is a pastime here. Wander down Cuban Memorial Boulevard, at the intersection of Calle Ocho and 13th Avenue, and you'll find statues, quotes, and even a giant map of Cuba that pay tribute to Cuban veterans from the 1961 Bay of Pigs Invasion and Cuban War of Independence. Calle Ocho also has its own Walk of Fame with pink "Hollywood star" tiles highlighting Latino stars tied to South Florida — like singers Celia Cruz and Gloria Estefan. When it's baseball season, buy tickets to see the Miami Marlins play at the nearby Marlins Stadium.
There are no colleges or universities in Little Havana. However, with the neighborhood's close proximity to both Coral Gables and Downtown Miami, it offers easy access to University of Miami, Miami-Dade College – Wolfson, and Miami International University of Art & Design.
We rate and sort every listing based on fair market rent.